Servings: 4
Preparation time: 5 minutes.
Grinding time: 2 minutes.
Total time: 7 minutes.
The radish foliage gets thrown away; most of the time in India but here in Japan I never throw it. The red/pink beautiful round radish that is hard to find everywhere but easily available in the super market of our vicinity in Shibaura, Tokyo.
I mostly used this crunchy leaf as salad for its deliciousness; a powerhouse of antibacterial, antimicrobial nutrients and also vitamin C.
Sometimes instead of coriander or mint leaves I used this radish foliage for chutney/dip; try to prepare in your own kitchen. Ingredients are few and very handy… can be served with Indian breakfast as well as European breakfast or meal.
Ingredients:
Radish leaves: 50 gm.
Ginger: 1" piece
Garlic shoot/garlic clove: 2-3 no.
Green chili: 1 no.
Mustard oil/olive oil: one teaspoon
Salt: ¼ teaspoon
Fried split dal: 1 tablespoon
Lemon juice: 1 teaspoon
Preparation:
Take only the leaves of the radish, chop roughly, and Keep aside.
Chop garlic, ginger and green chili, keep aside.
Method:
Grind all the above prepared ingredients together. Make into a fine paste.
Add mustard oil and lemon juice mix well.
Chatpati (spicy) "Radish leaf chutney" is ready to be served with breakfast or meal.
It also goes very well with a simple meal of rice and lentil (Dal-Chawal).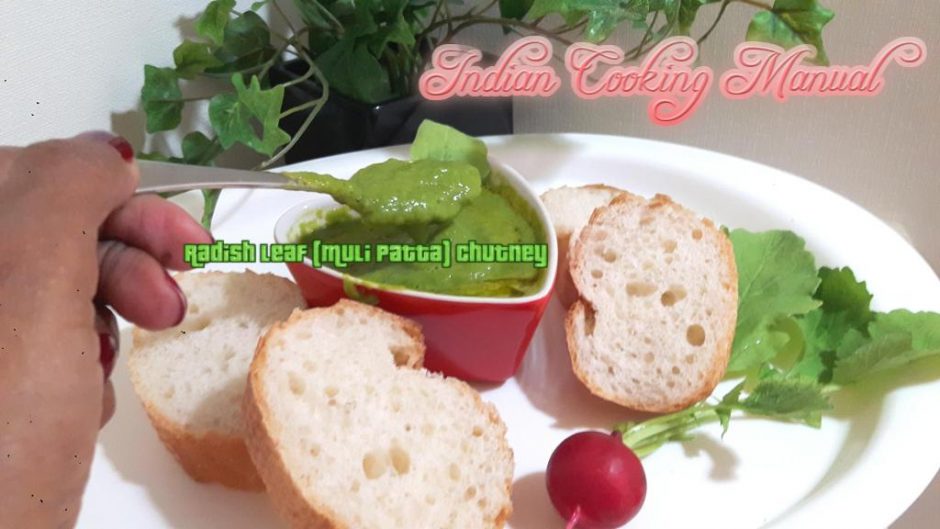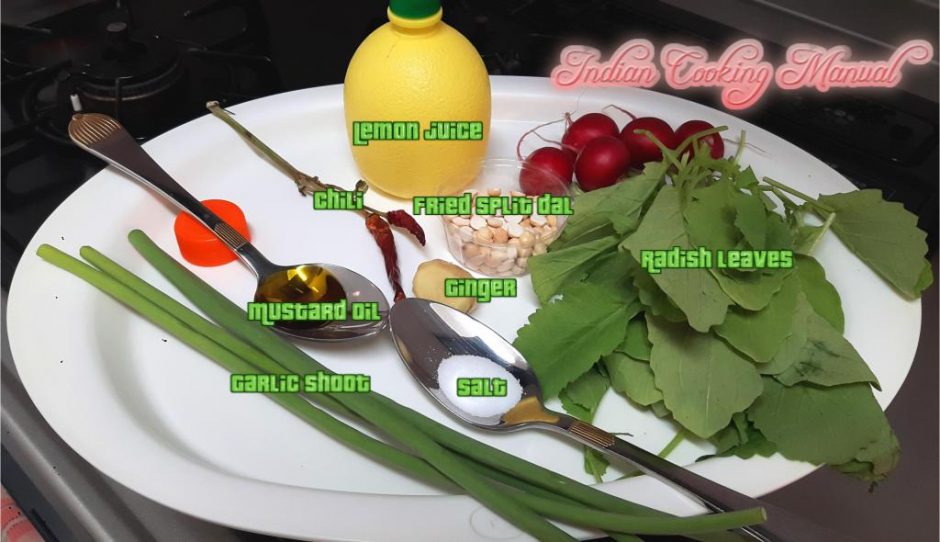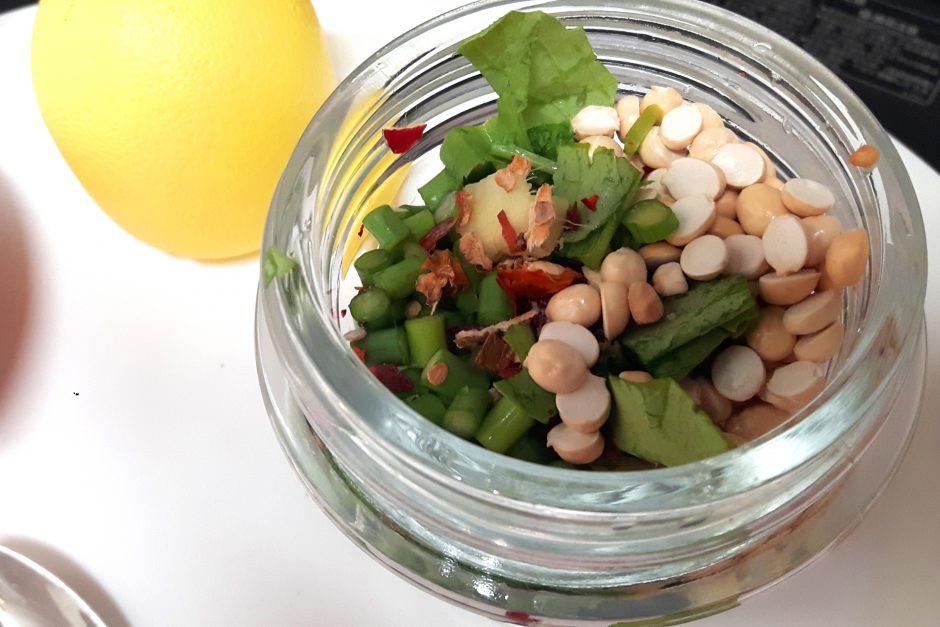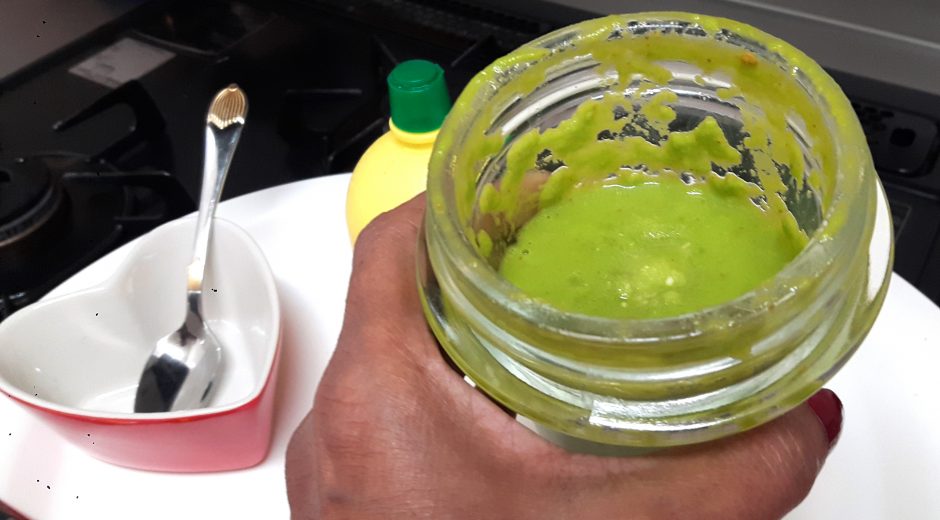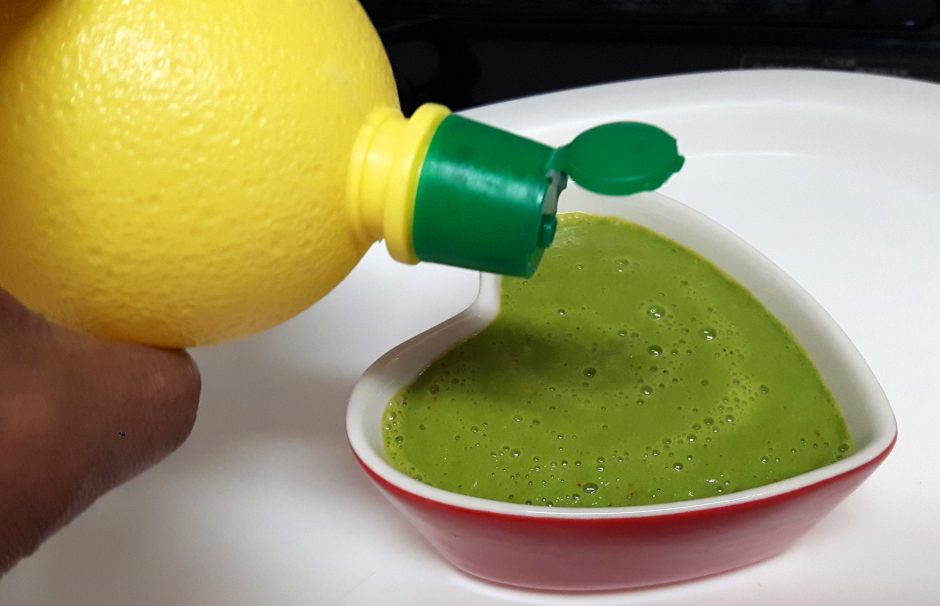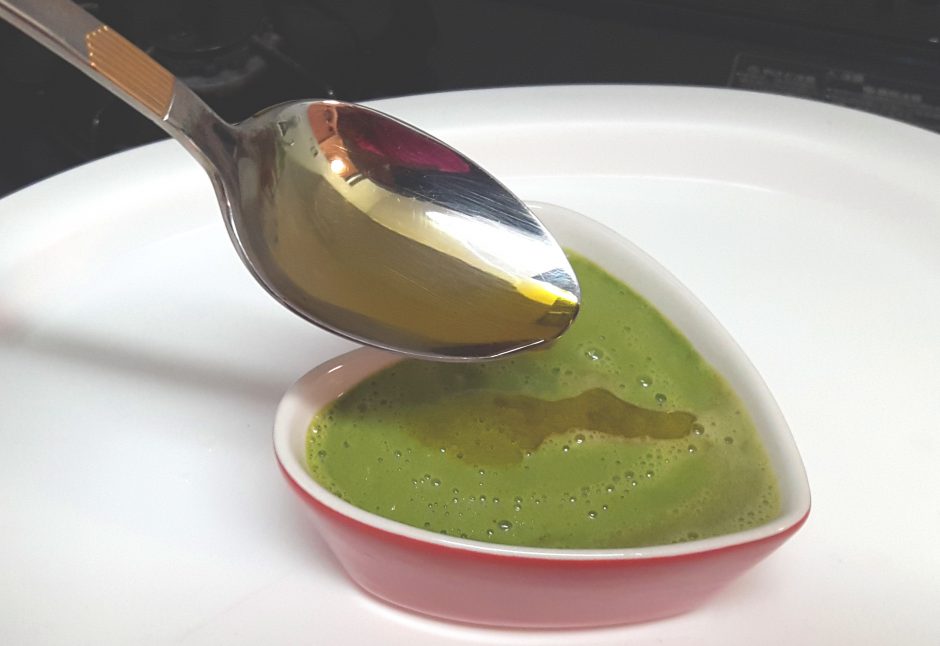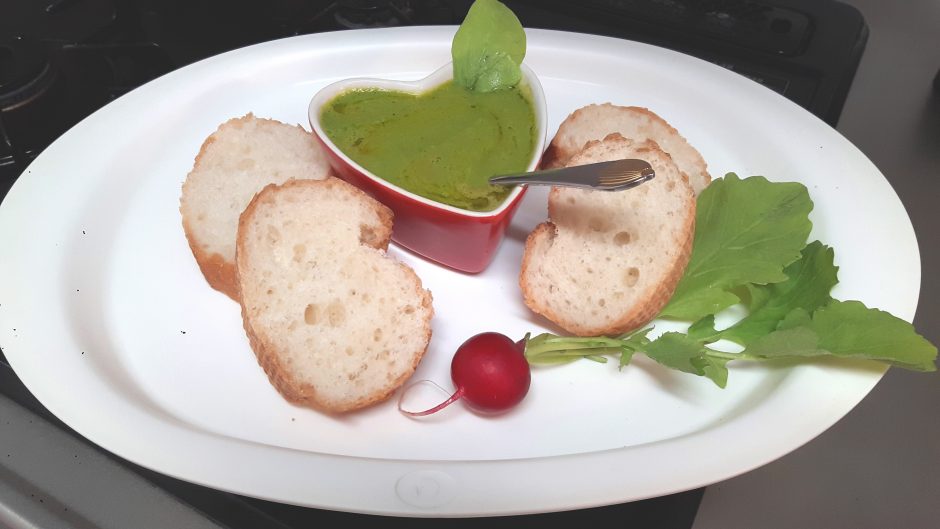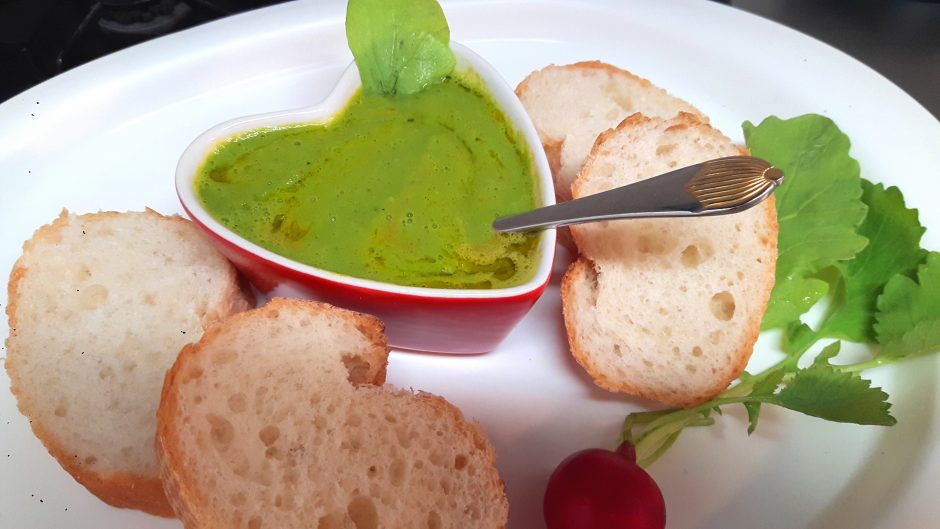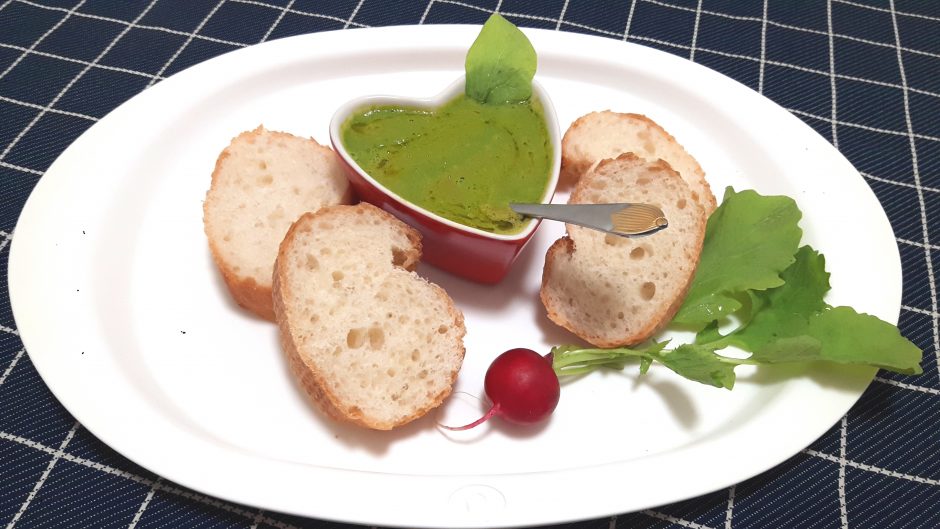 Radish leaf (Muli Patta) chutney by Nag Ratna Sahu is licensed under a Creative Commons Attribution-NonCommercial-ShareAlike 4.0 International License.