Servings: 2-3
Preparation time: 3 minutes.
Frying time: 9 minutes.
Cooking time: 5 minutes.
Total time: 17 minutes.
'Pui saag diye Masoor dal (Malabar Spinach with red lentil' is a flavorful dal with a pinch of Bengali culture; nothing fancy, just a bowl of steamed rice and posto Bata (Khus-Khus chutney) along with this recipe makes the complete meal.
The technique of the recipe is that pach phoran is typically fried in mustard oil (tempered with pach phoran); adds wonderful flavor and depth to the dish…
Pui saag is rich in vitamin 'A' & 'C', iron, potassium, copper, manganese and calcium.
Ingredients:
Pui Saag (Malabar Spinach): 100-150 gm
Masoor Dal/ red lentil: 100 gm.
Green chili: 3-4 no.
Onion: 1 no. (Medium)
Garlic: 3-4 flakes
Ginger: 2" piece
Mustard oil: 2 tablespoon
Pach phoran (cumin, mustard seed, kalongi, fennel seed and fenugreek seed): 1 teaspoon
Bay leaf: 2 no.
Turmeric powder: ½ teaspoon
Salt: 1 teaspoon
Lemon: ½ no.
Preparation:
Slit green chili, keep aside.
Do fine chopping of Pui leaves and soft stem (discard hard stem) as well as onion, ginger and garlic. Keep aside.
Method:
Take pressure cooker heat oil, let it smoke, add pach phoran and bay leaf. Sputter for few seconds; add chopped ginger and garlic stir and fry on medium flame for few seconds.
Add chopped onion and slitted chili; fry for couple of minutes till onion gets translucent (take out half of the quantity; to be used to decorate serving bowl). Add chopped pui saag and continue to fry for couple of minutes, add washed dal, and fry for couple of minutes.
Add turmeric powder, salt and 2 cups of water; close the lid and bring to full cooking pressure, minimize the flame and continue to cook for two minutes. Put off the flame, allow cooling.
Transfer it into serving bowl, add lemon juice and decorate with fried chili and onion tadka. Serve with steamed rice or Indian bread.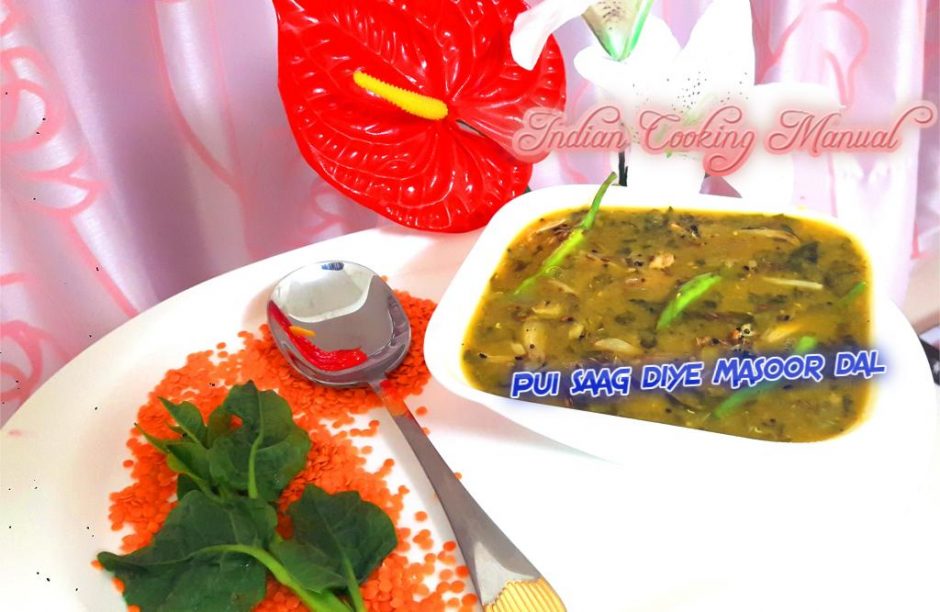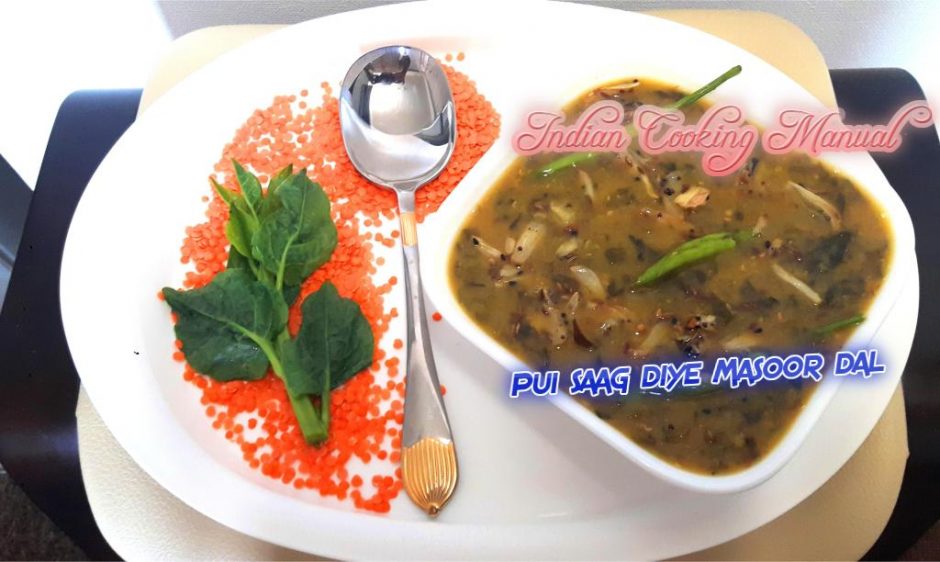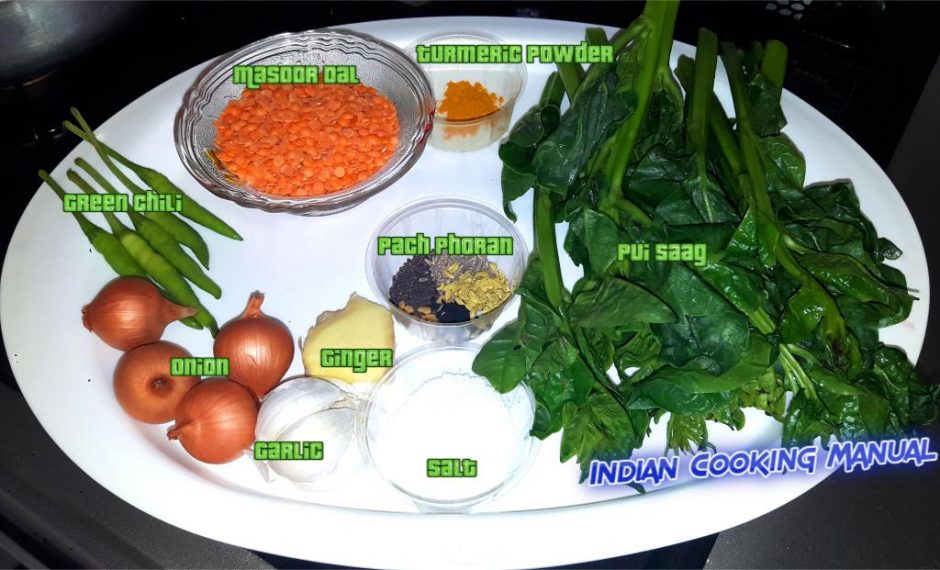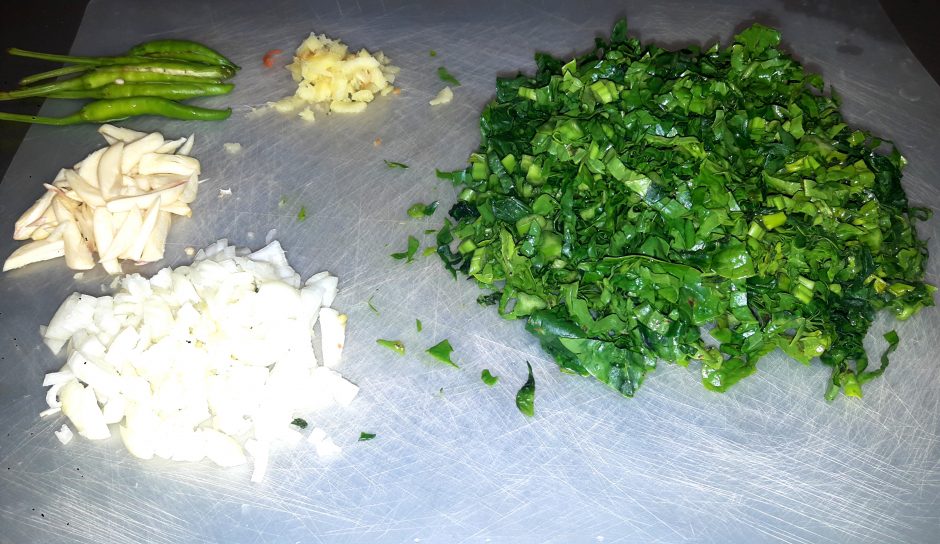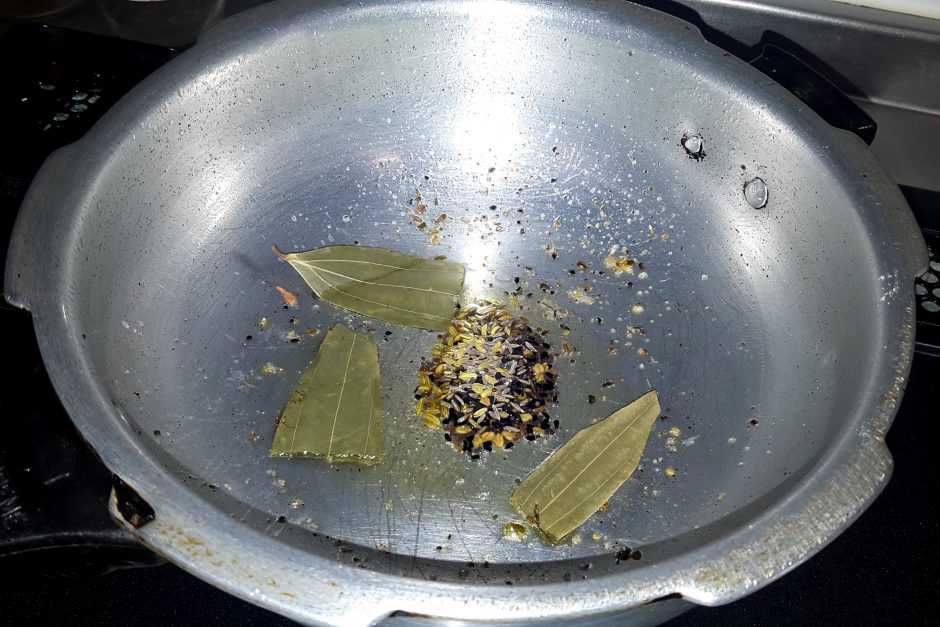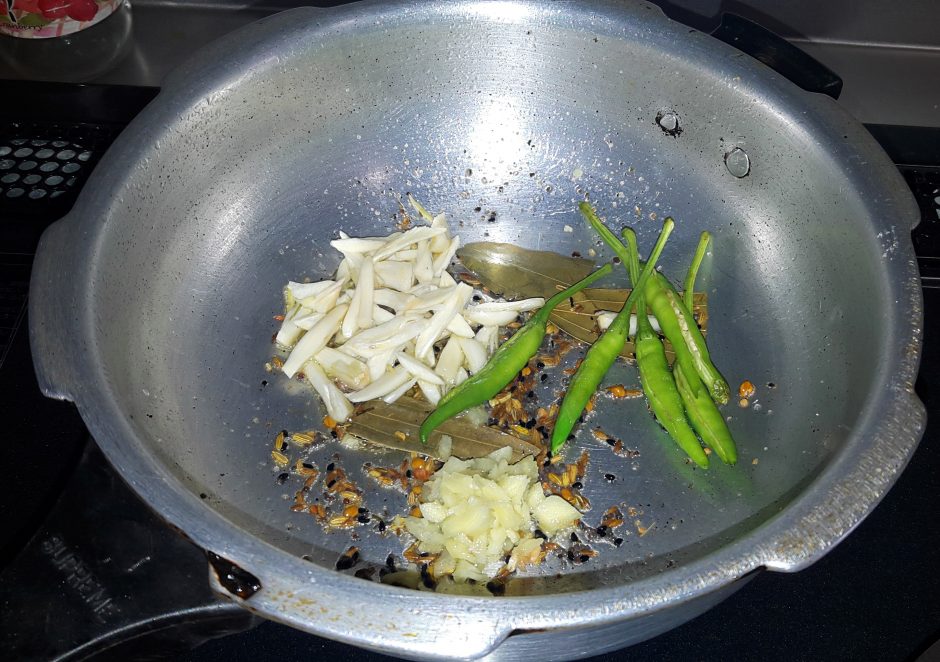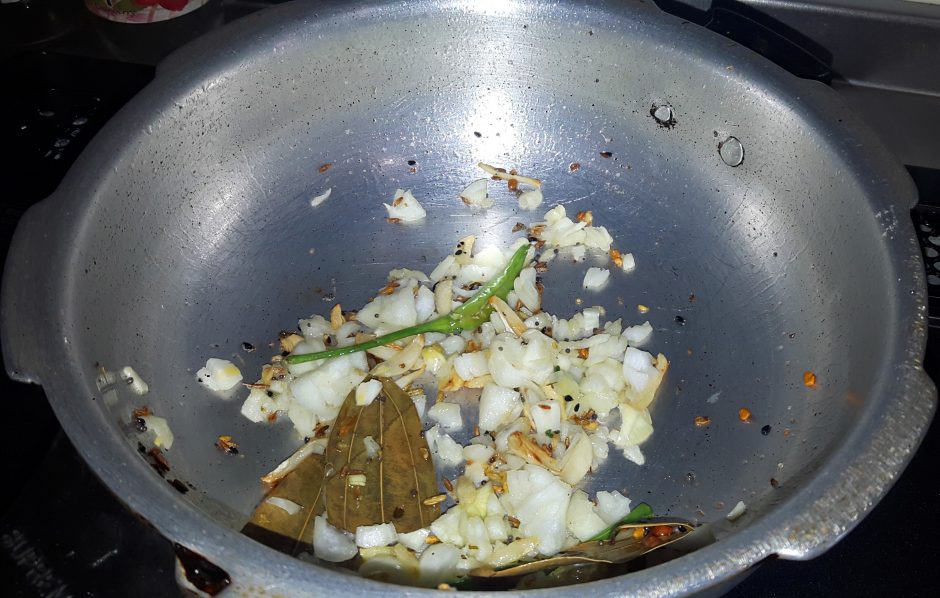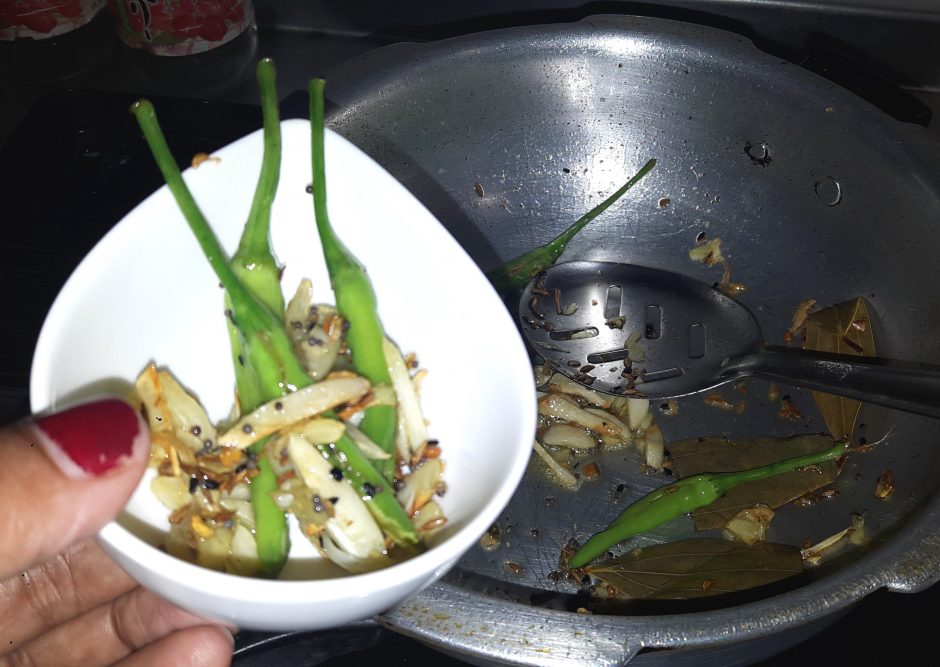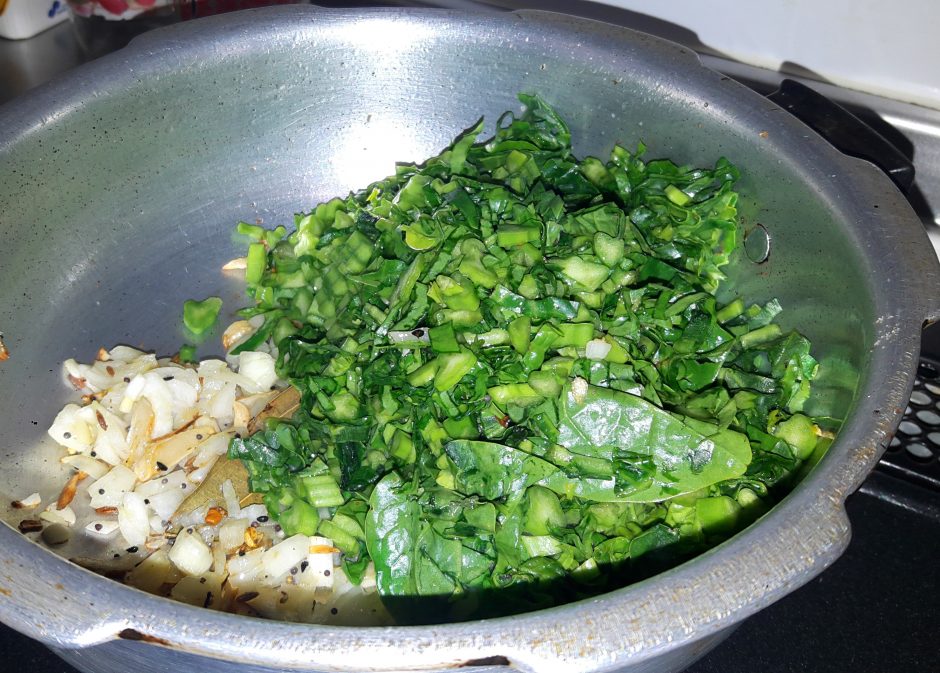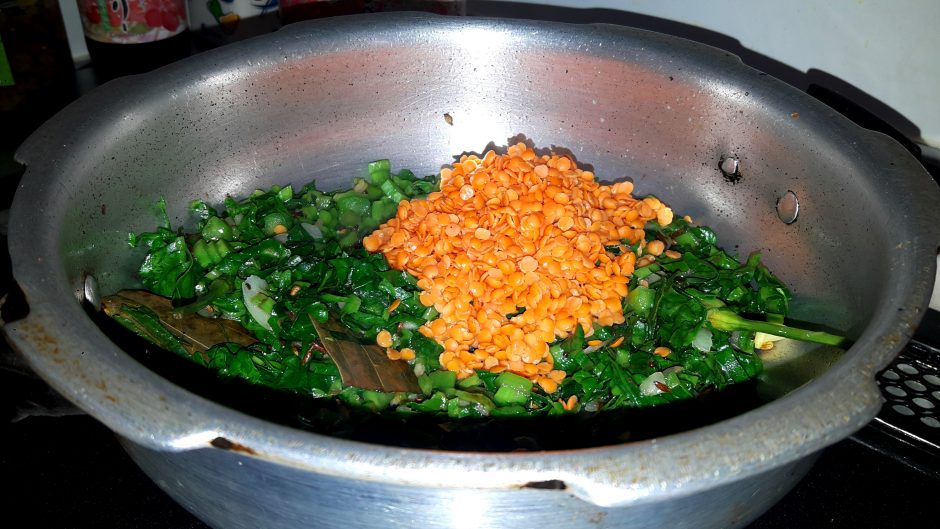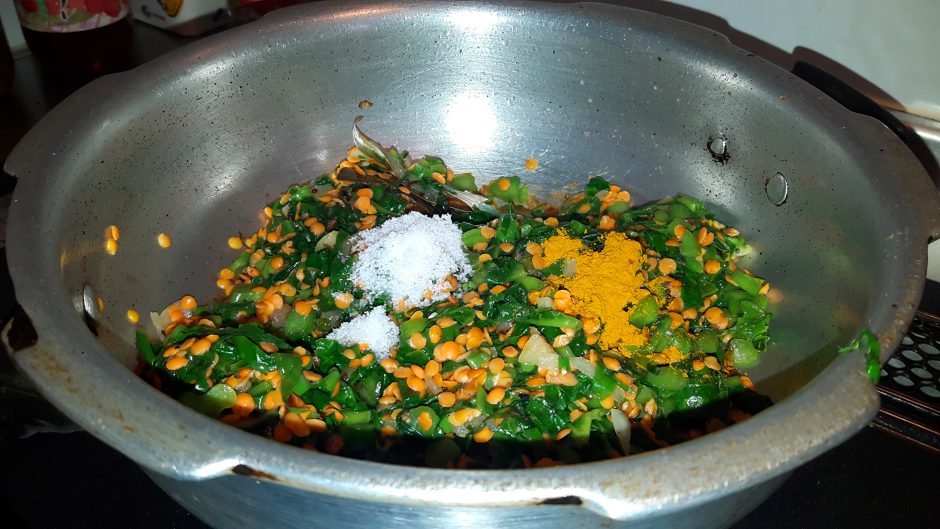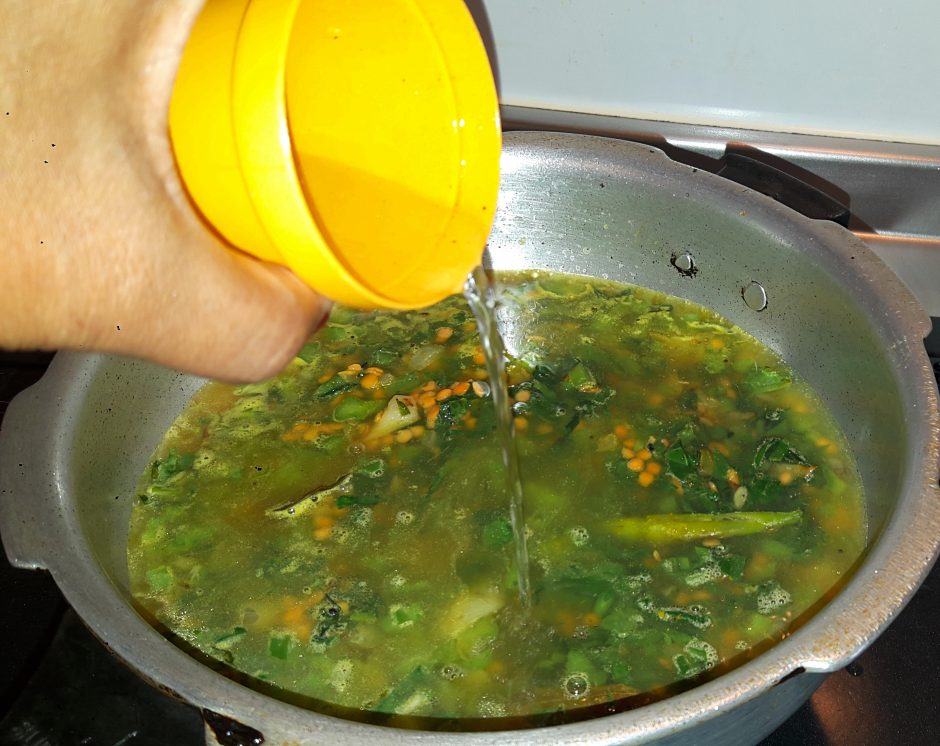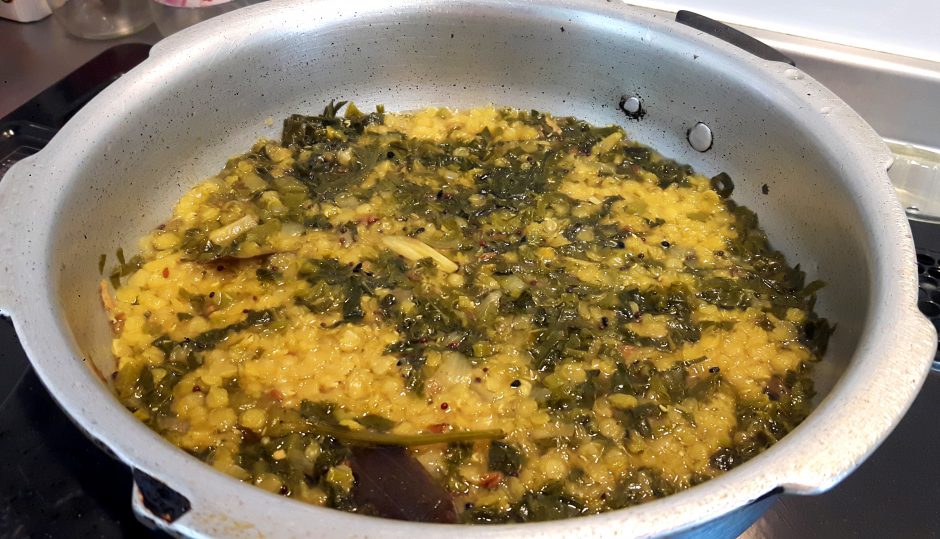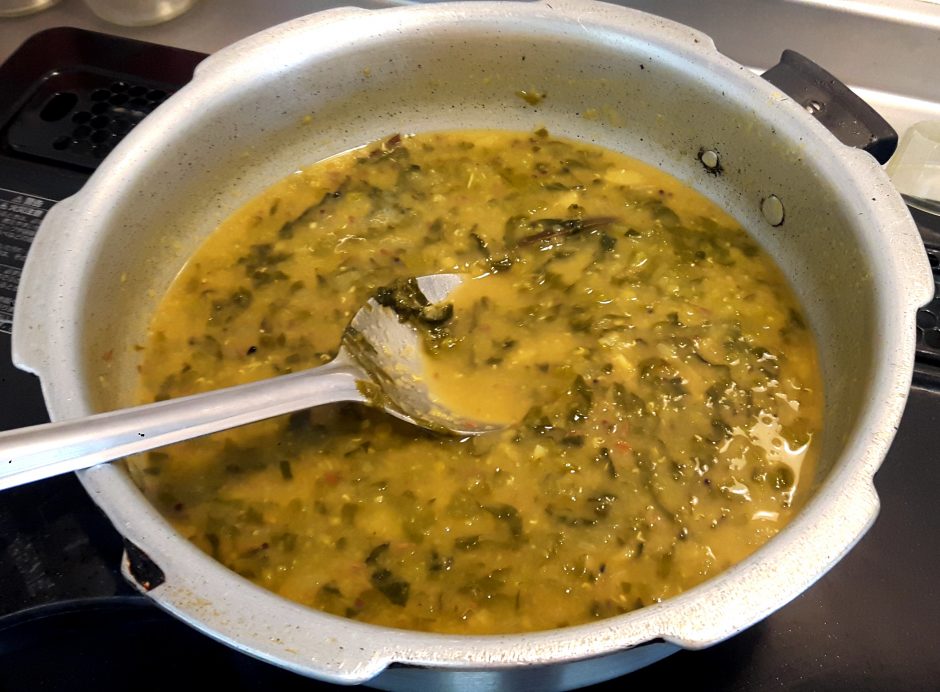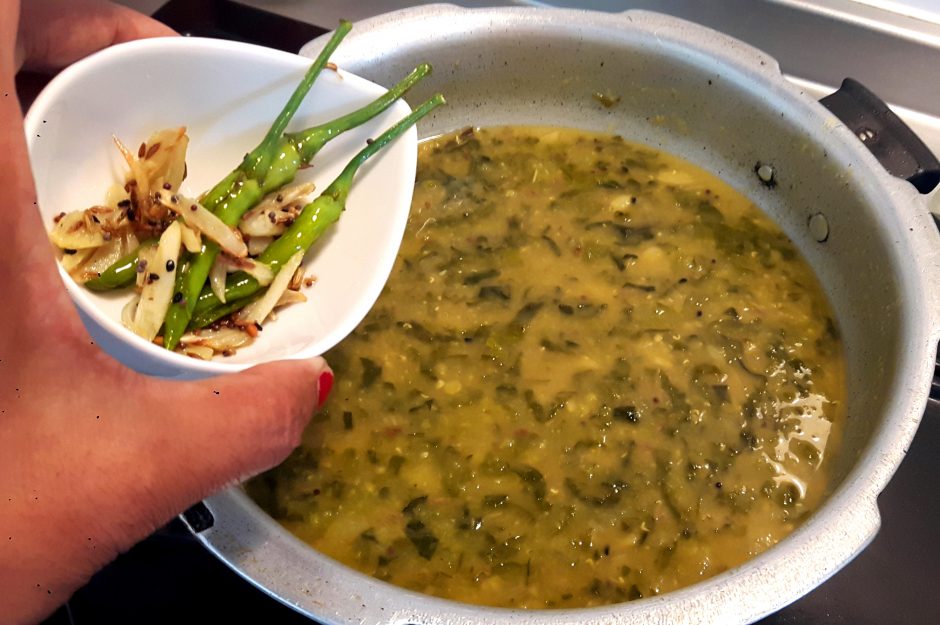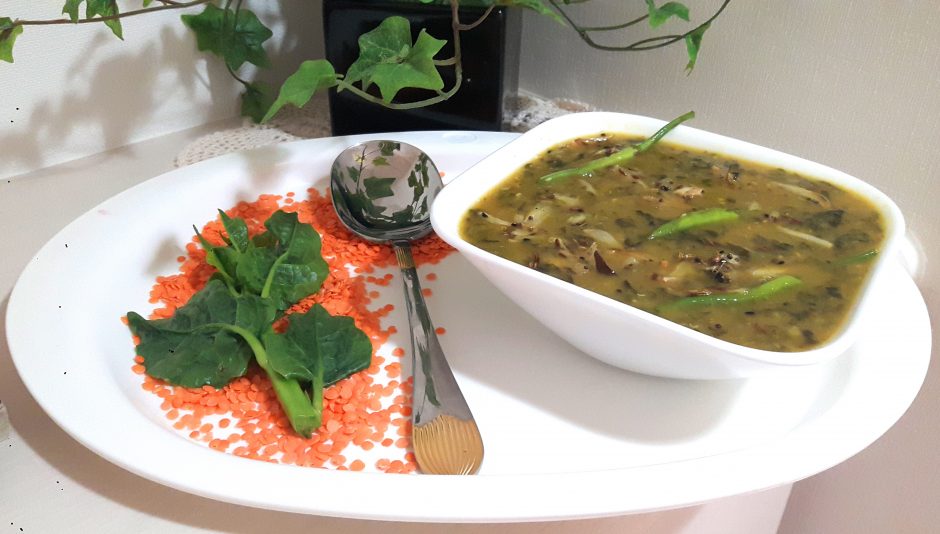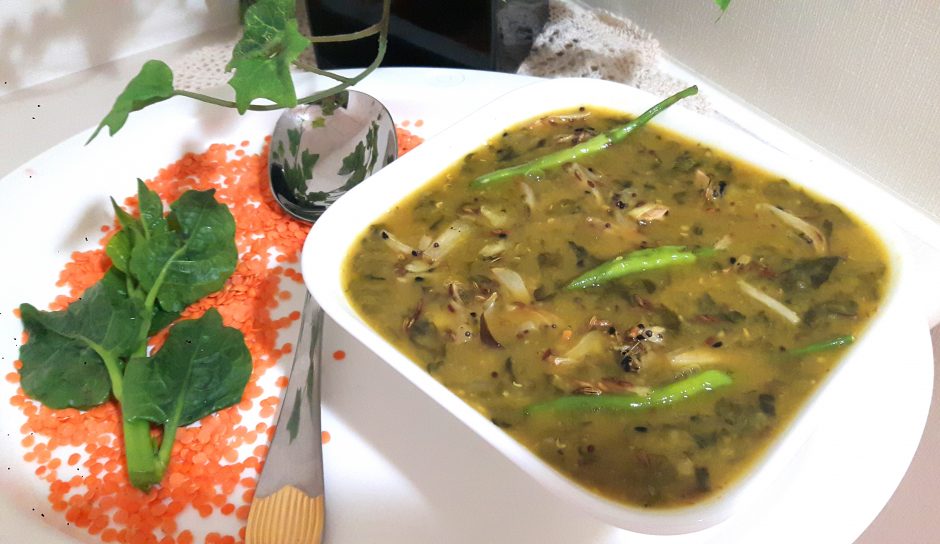 Pui saag diye Masoor dal (Malabar Spinach with red lentil) by Nag Ratna Sahu is licensed under a Creative Commons Attribution-NonCommercial-ShareAlike 4.0 International License.