Servings: 4
Soaking time: 4-6 hours.
Preparation time: 10 minutes.
Frying time: 8 minutes.
Cooking time: 8 minutes.
Total time: 26 minutes.
Taro Arbi (Taro/ colocasia) is the one of the most ancient cultivated crops and from ancient time till now people often use it as vegetable; all parts of taro root is edible but today it is about its stem.
Staying in Japan since 2 years; we found new and some known vegetables available here, the taro stem is available in India and Japan too. Stem's outside fiber is hard to cook, so it is necessary to peel off.
Due to presence of calcium oxalate it can cause irritation to mouth; for this we must use tamarind pulp or dry mango powder.
Ingredients:
Arbi (Taro) stem: 1 bunch (~200 gm)
Chana (chick peas/Bengal gram): 50 gm.
Garlic: 3-4 cloves
Ginger: 2" pieces
Panch phoran: 1 teaspoon (equal quantity of cumin, fennel seed, mustard seed, fenugreek seed and kalonji)
Chili powder: ¼ teaspoon
Turmeric powder: ½ teaspoon
Coriander powder: 1 teaspoon
Salt: 1 teaspoon (as per taste)
Black pepper powder: ¼ teaspoon
Cumin powder: ½ teaspoon
Tamarind pulp/ dry mango powder: 1 tablespoon
Mustard oil/Cooking oil: 3 tablespoon
Preparation:
Soak Chana for 4-6 hours, keep aside.
Prepare ginger-garlic paste, keep aside.
Discard the both ends of taro stem and upper layer, you can peel this with little jolting/yanking manner; chop into 1 inch pieces, put into the bowl filled with water aside, given in the photo.
Method:
Heat oil in a pressure cooker, Put panch phoran, sputter it for few seconds; add chopped stems stir fry on medium flame for couple of minutes, add ginger-garlic paste and soaked Chana.
Continue to fry for couple of minutes, lower the flame; add salt and all spices powder along with a cup of water.
Bring to full cooking pressure, lower the flame and continue to cook for another 3 minutes. Put off the flame.
After cooling, open the pressure cooker, add tamarind pulp/dry mango powder; cook on medium flame for couple of minutes. Transfer into serving bowl. Decorate with green coriander.
"Arbi (Taro/ colocasia) Stem-Chana (chick peas) Sabji" 'is ready to be served.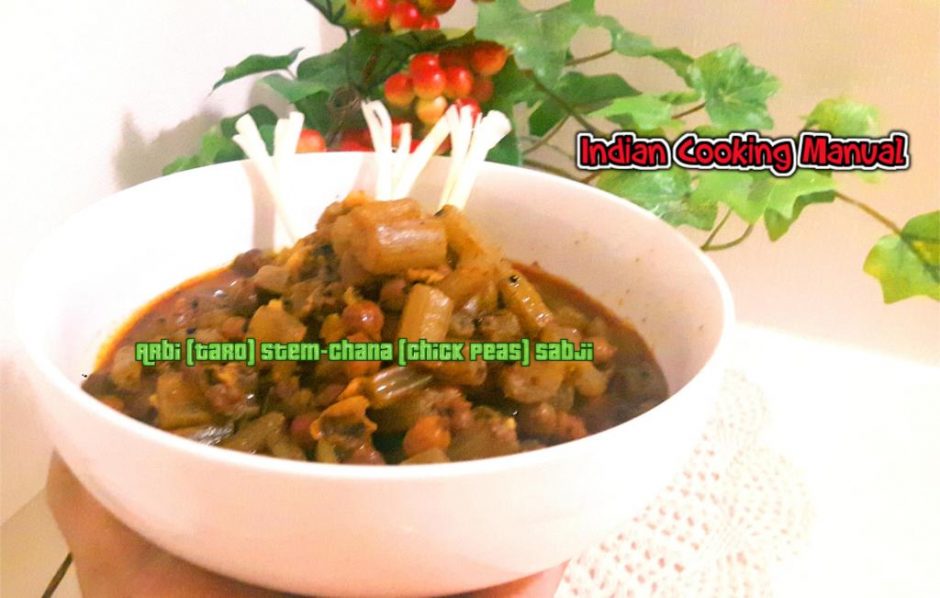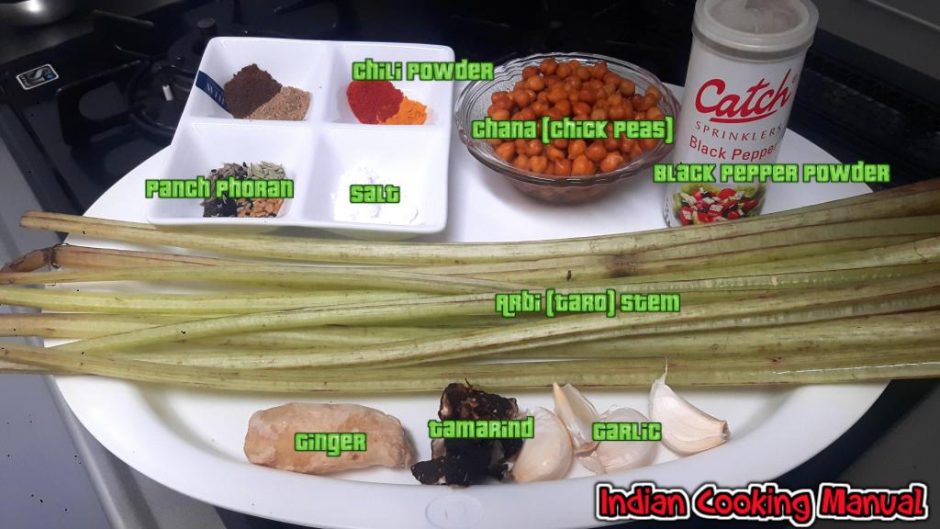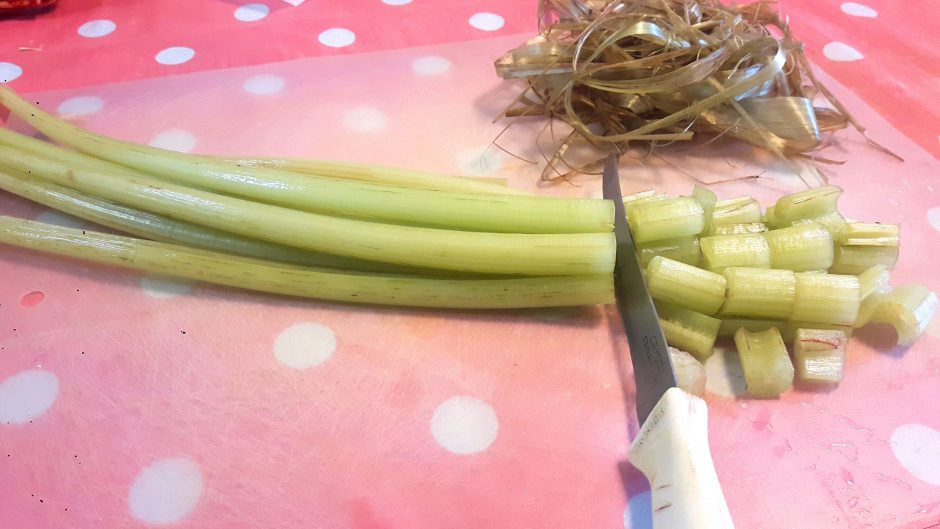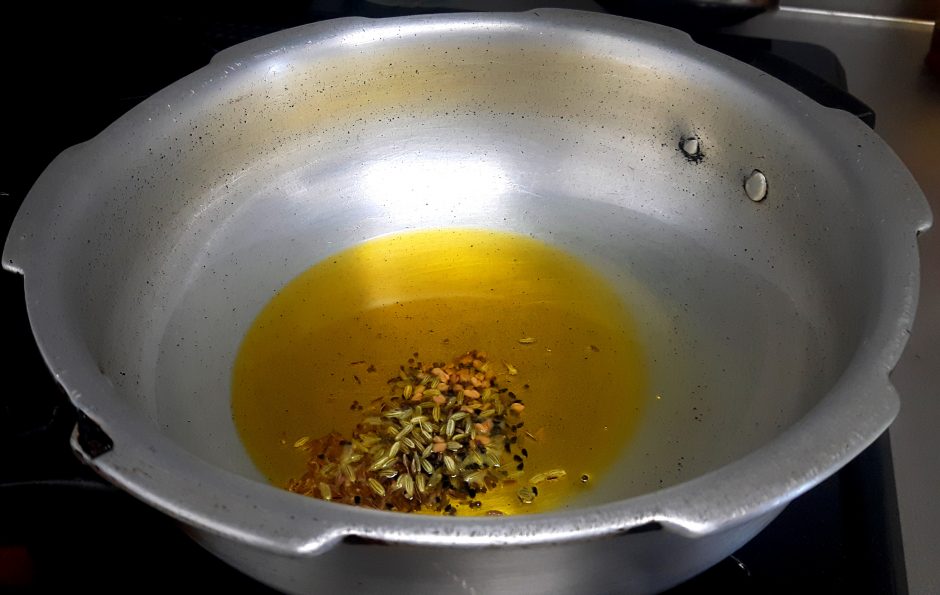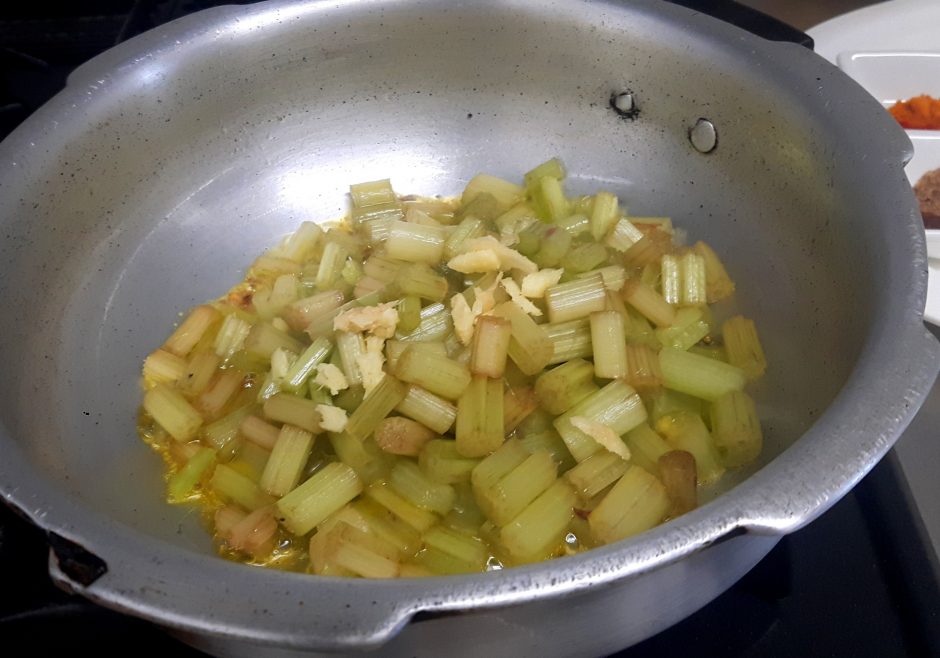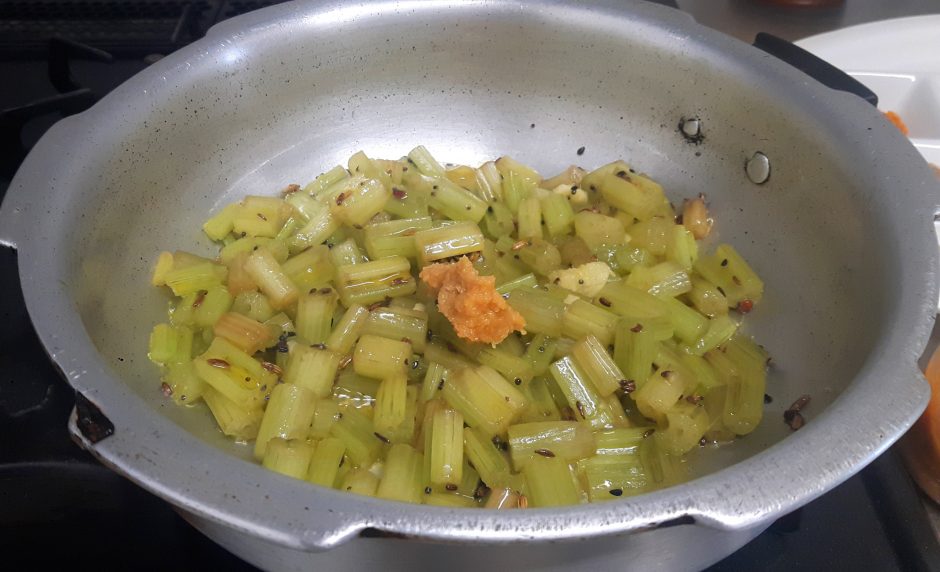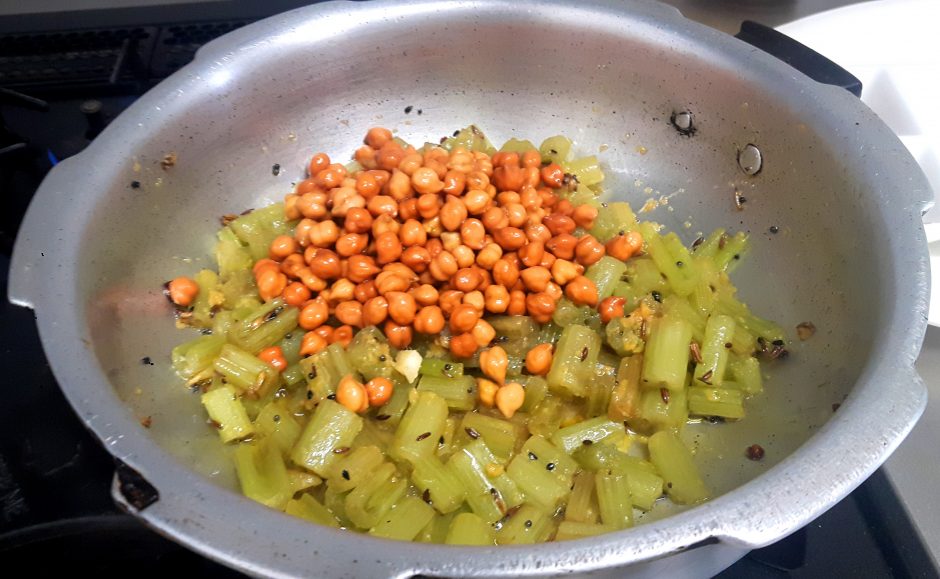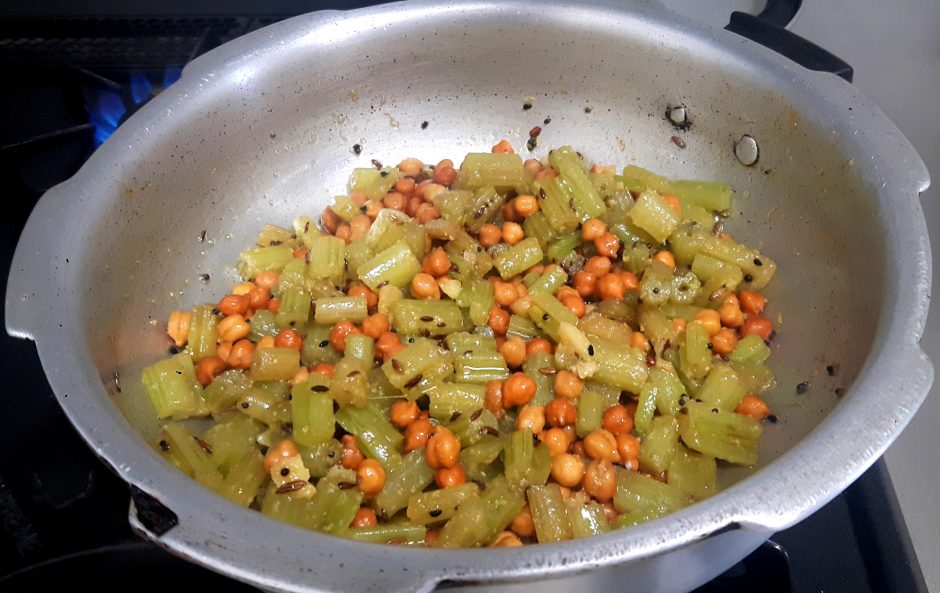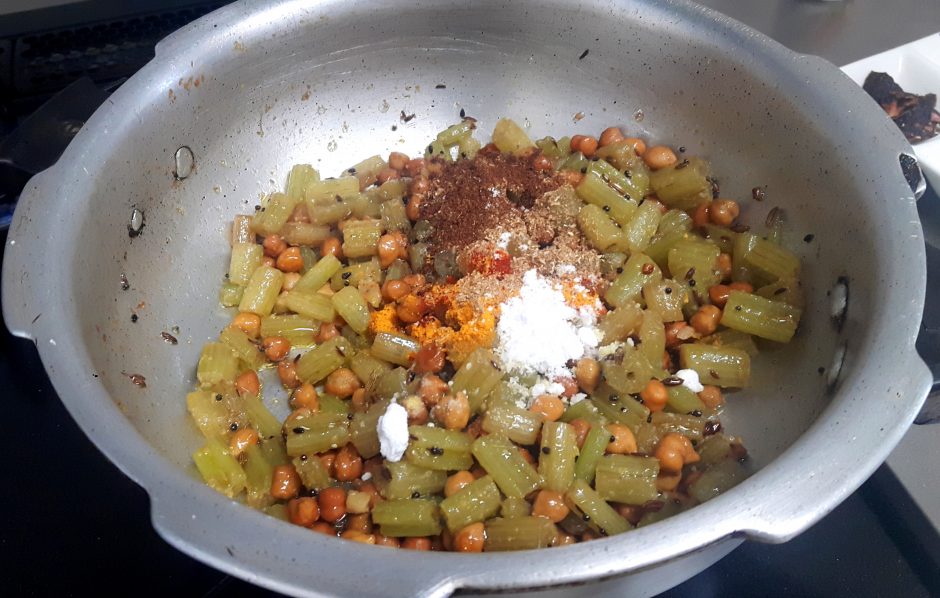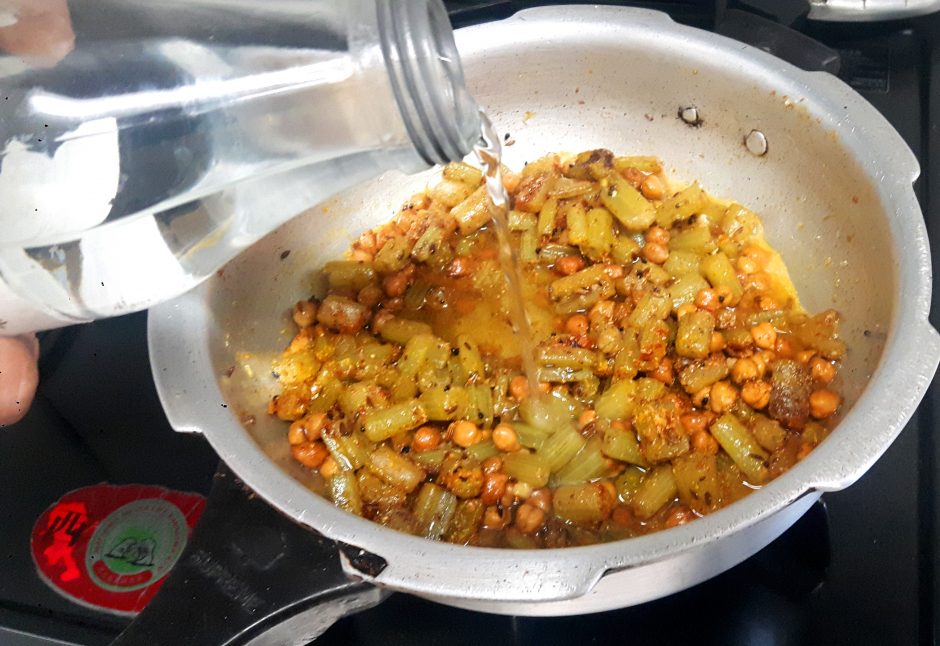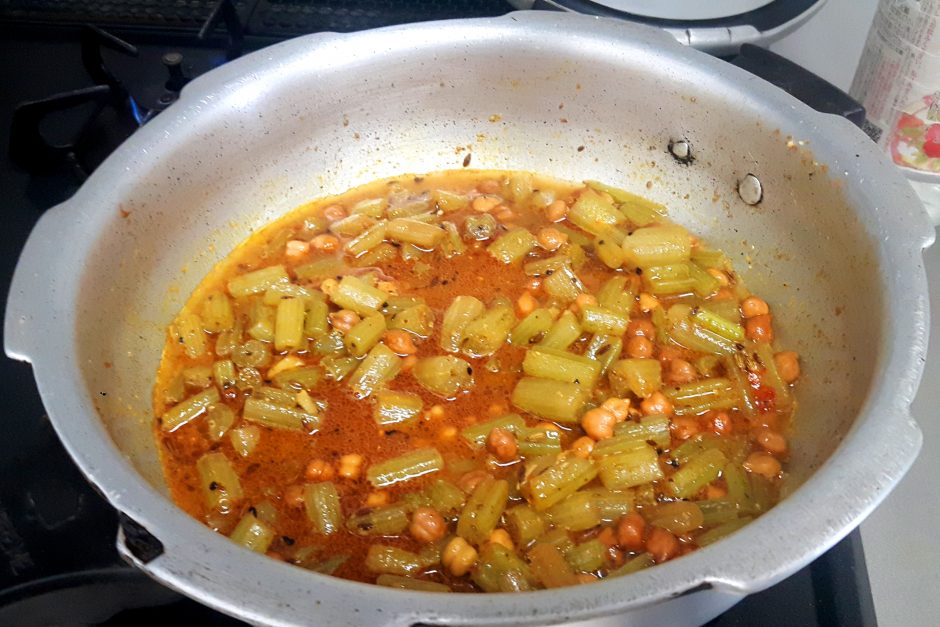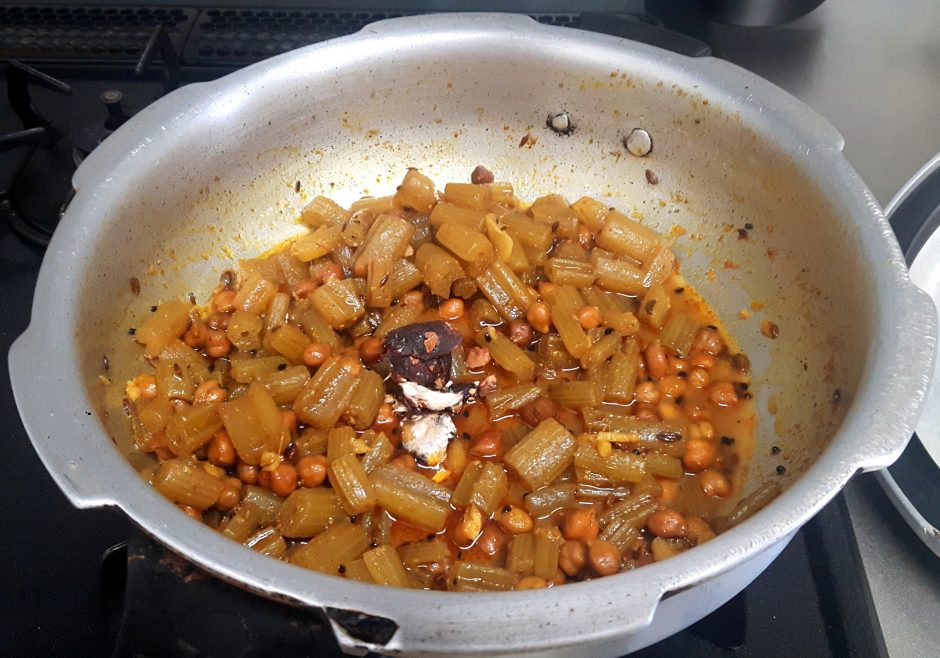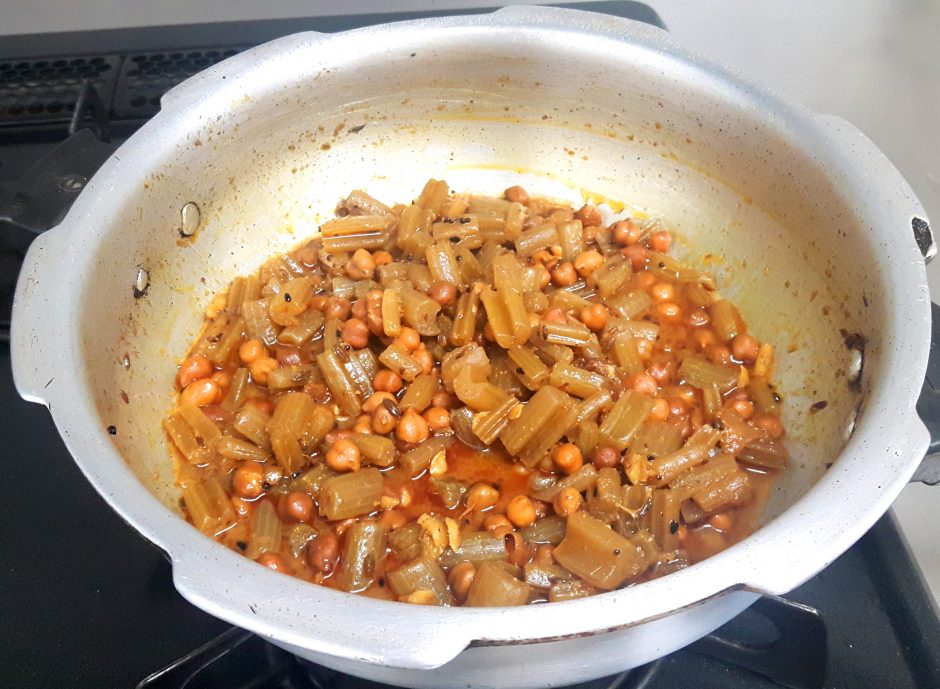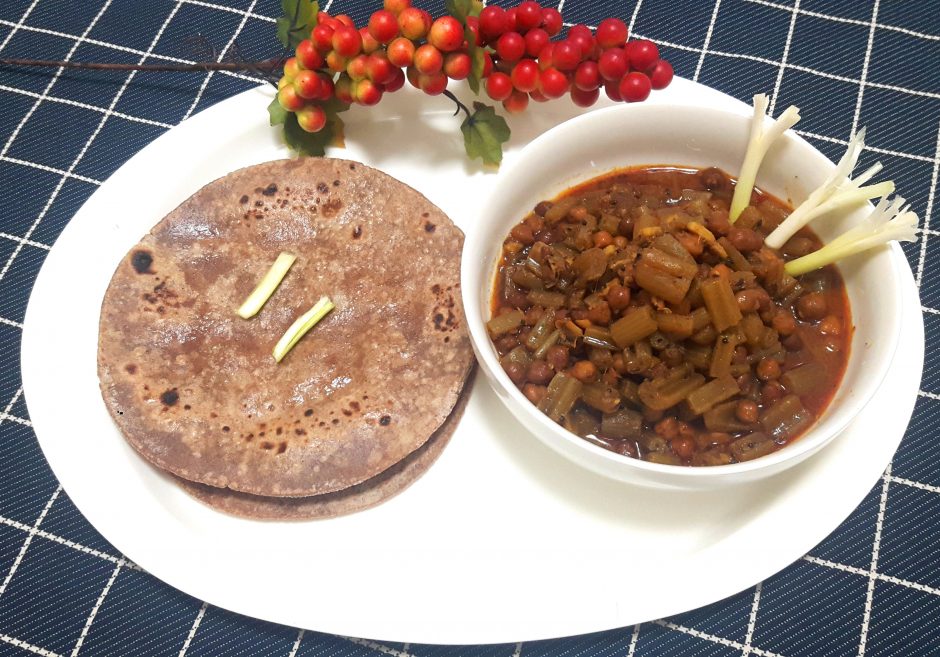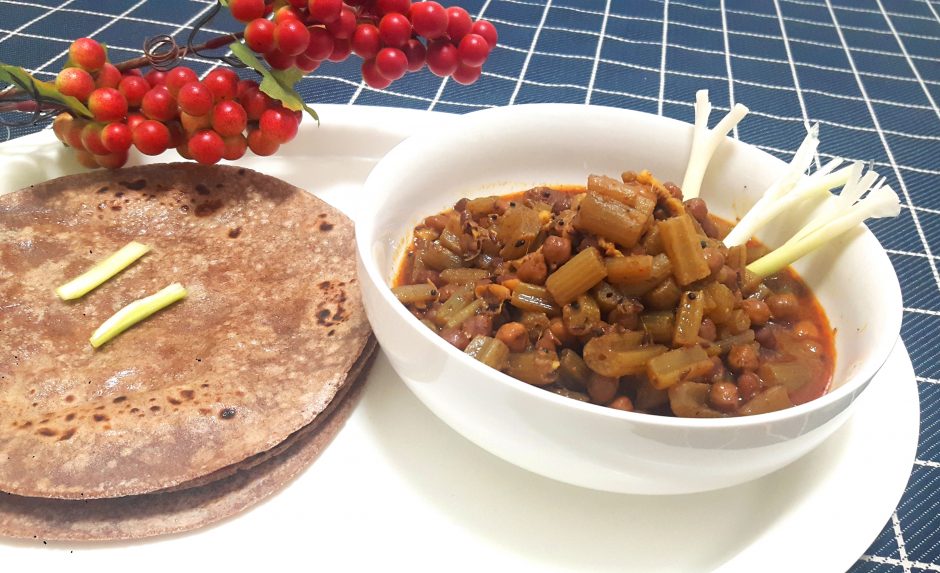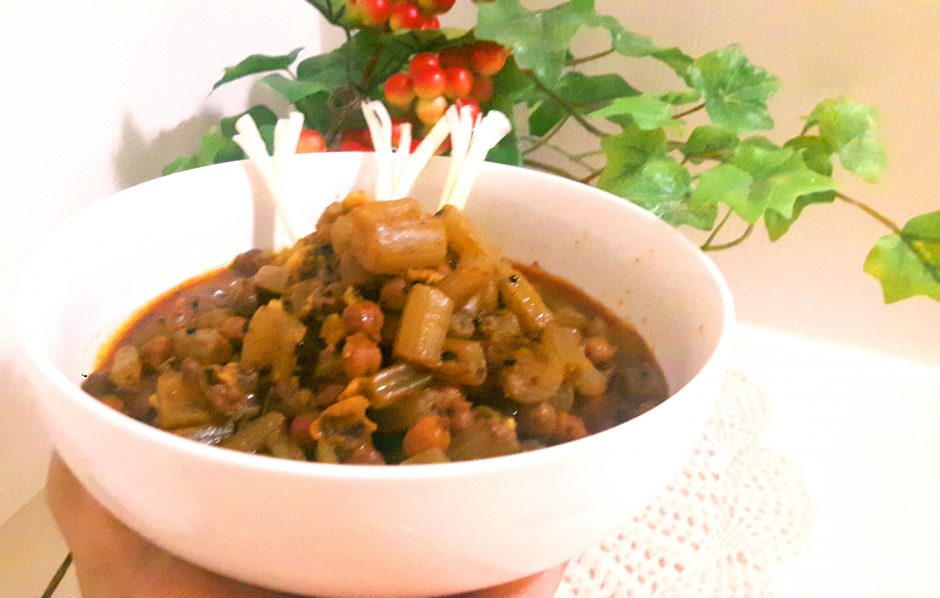 Arbi (Taro/ colocasia) Stem-Chana (chick peas) Sabji by Nag Ratna Sahu is licensed under a Creative Commons Attribution-NonCommercial-ShareAlike 4.0 International License.