Last time when we went to India, my son bought sweet tasty jackfruit as he knows I love jackfruits. Although some people don't like it; in their version ripen ones have odd odor anyway…
As I was aware that jackfruit seeds are not only edible but very nutritious and having great test and flavor so I served the fruits after removing seeds and prepared the recipe.
Ingredients:
Jack fruit seed: 25-30 no.
Potato: 100 gm.
Onion: 1 no. (Medium)
Tomato: 1 no. (Medium)
Ginger: 1" piece
Bay leaf: 1 no.
Chili powder: 1 teaspoon
Coriander powder: 1 teaspoon
Turmeric powder: ½ teaspoon
Garam masala powder: ½ teaspoon
Salt: 1 teaspoon
Mustard oil/ cooking oil: 3 tablespoon
Butter: 10 gm.
Preparation:
Remove upper layer of jack fruit seeds, chop it into two, chop Potato, tomato and Onion into slices, and keep aside.
Grate ginger, keep aside.
Method:
Take pressure cooker heat oil, when it smokes, put cumin and bay leaf ; sputter for few seconds, add chopped onion and fry till light brown in color. (About 3-4 minutes)
Add tomato in it, stir-fry on medium flame (keep it stirring otherwise it may burn) , add chopped potato, grated ginger add chili powder, coriander powder, turmeric powder and salt, stir-fry for couple of minutes .
Add chopped jack fruits seeds, stir-fry for couple of minutes, add a cup of water (as per your requirement) close the cooker lid, and bring it to full cooking pressure, reduce the flame and cook for couple of minutes, put off the flame. Let it cool, add Garam masala powder, transfer into serving bowl and garnish with butter and fresh coriander leaves. Now, 'Jack fruit seed masala' is ready to be served.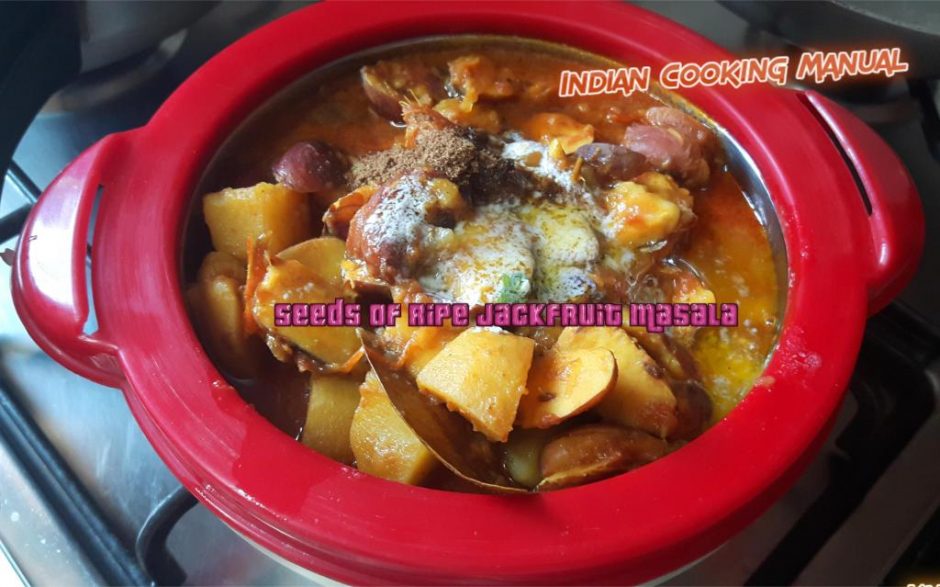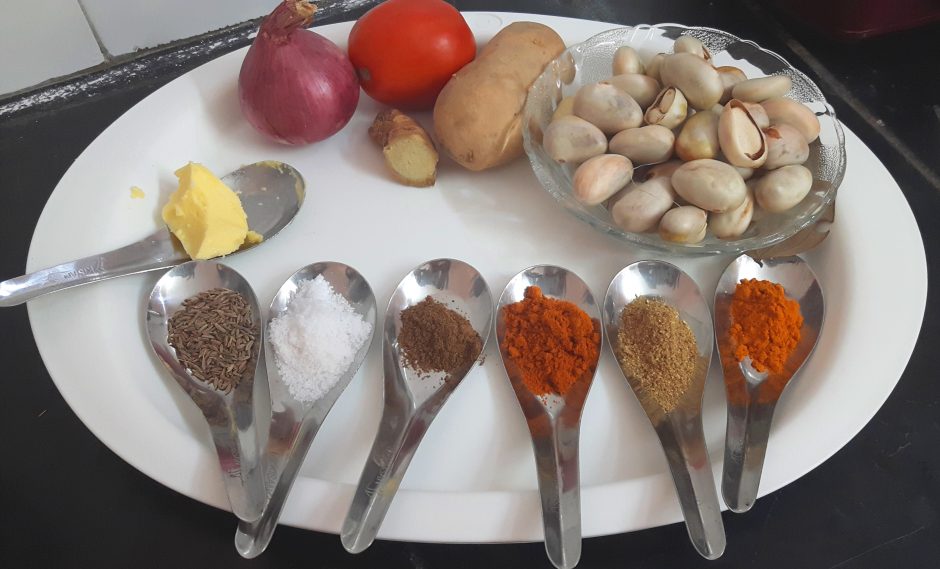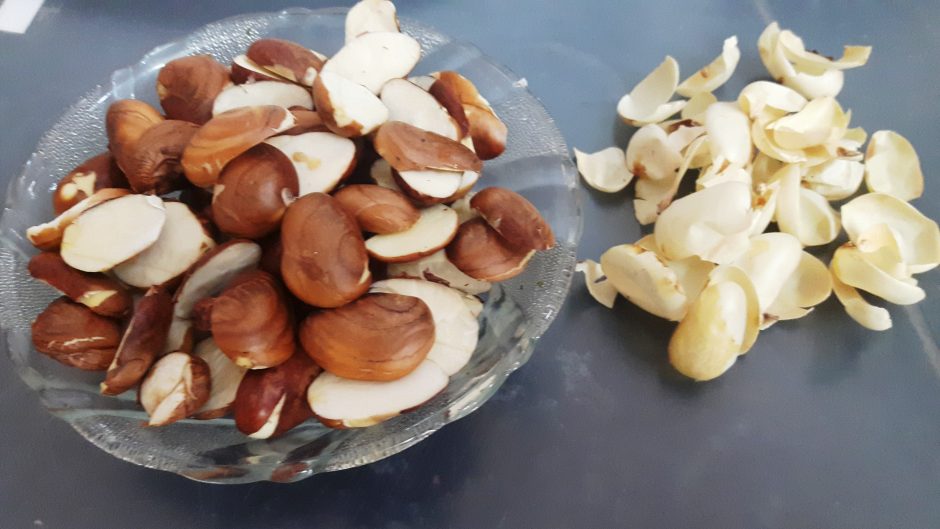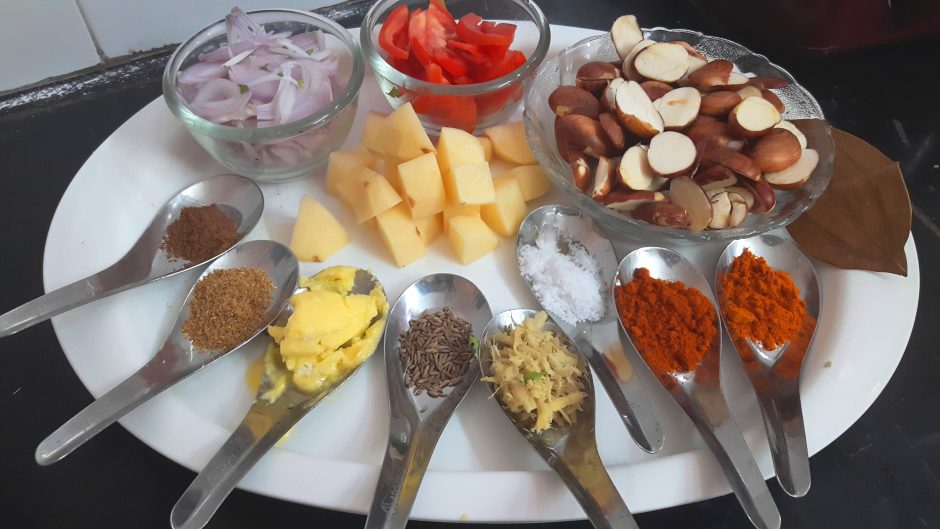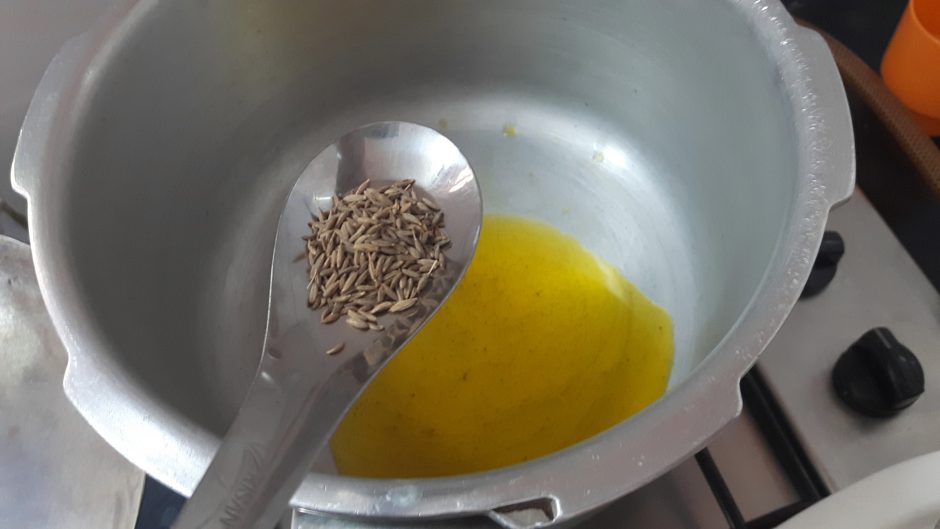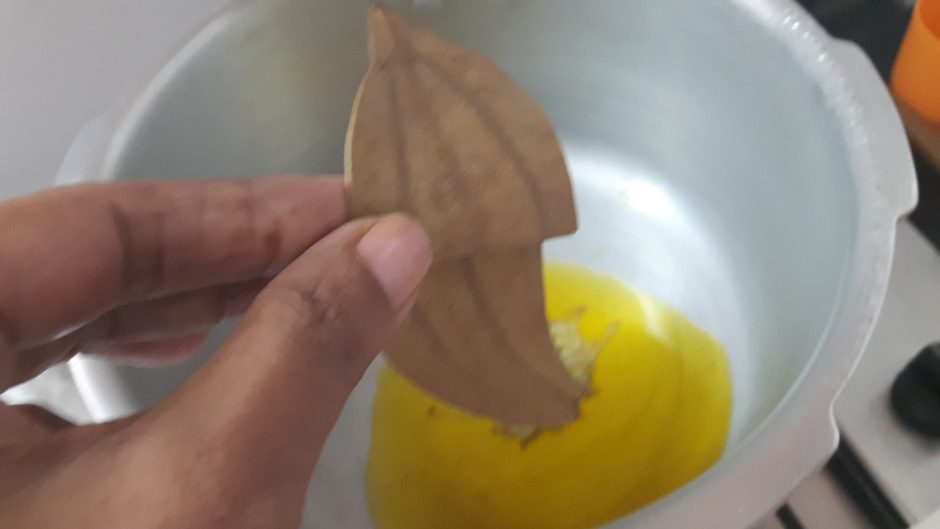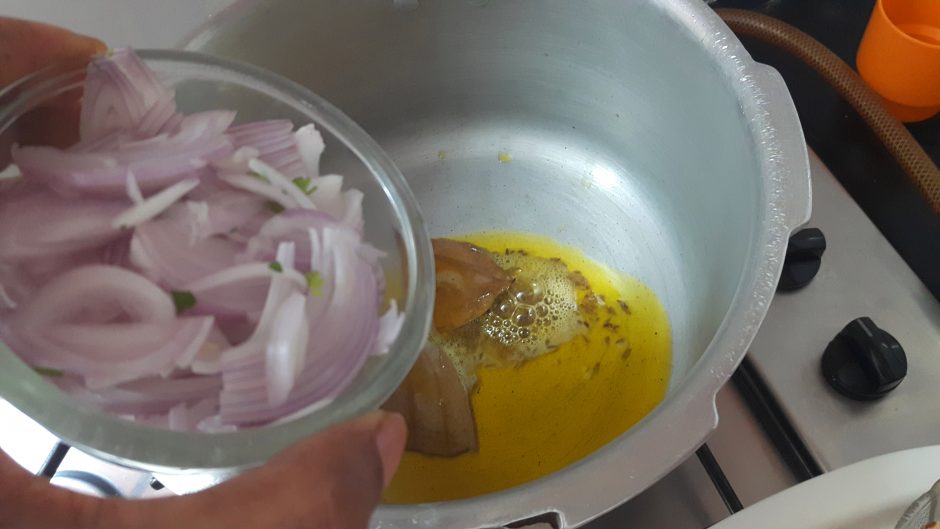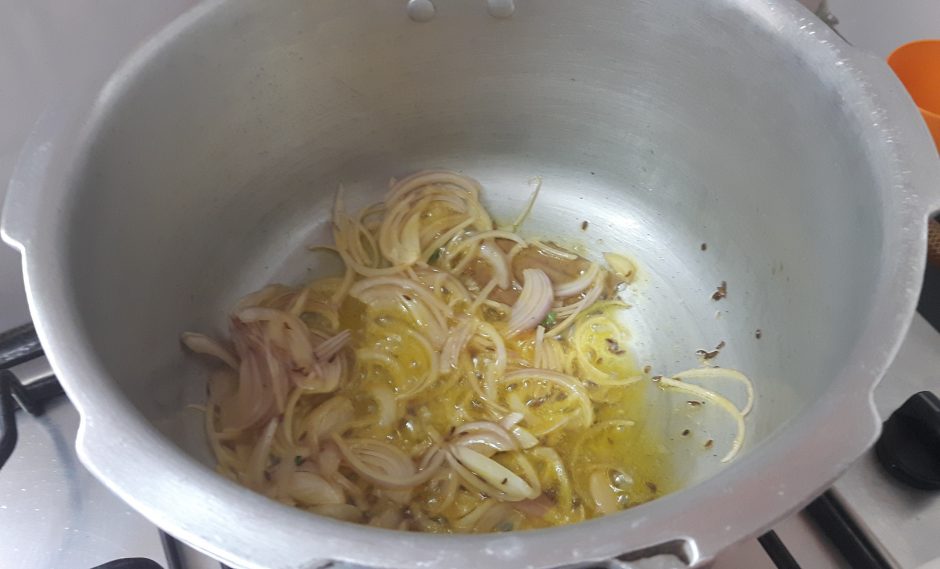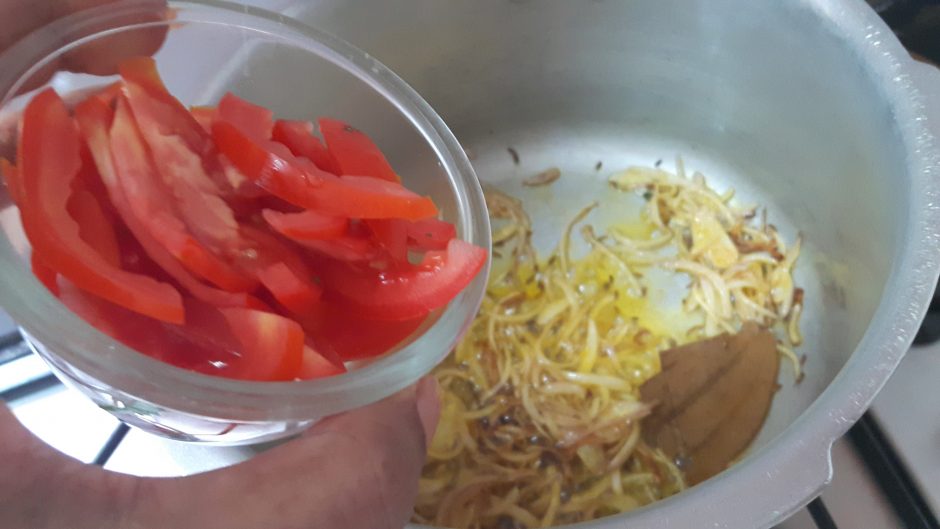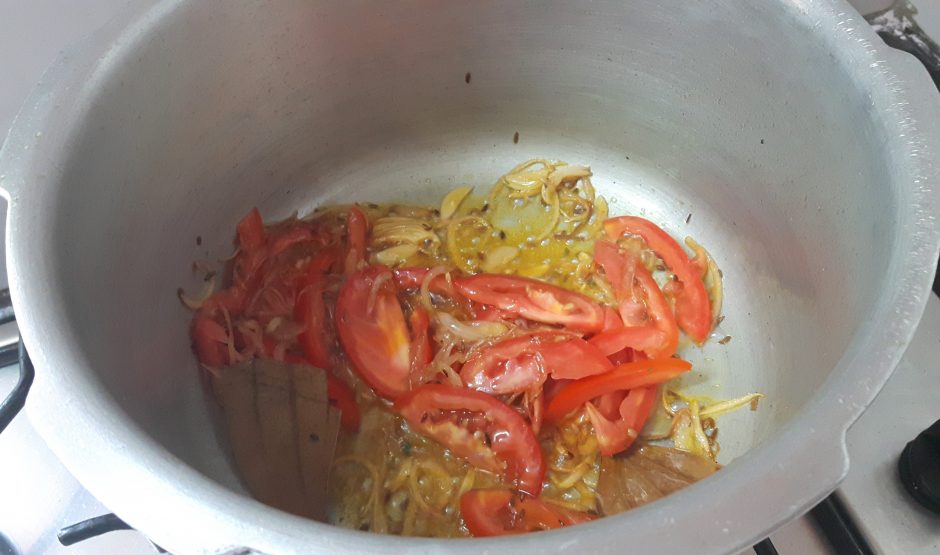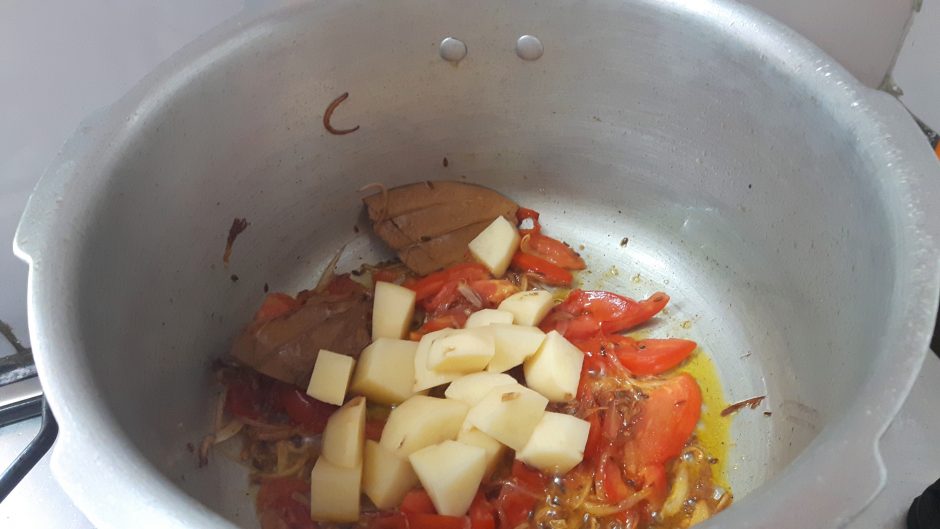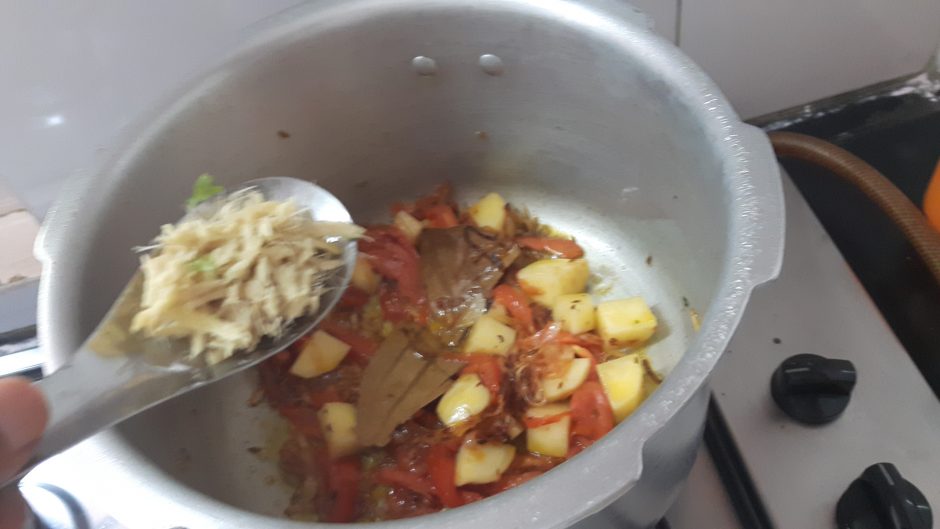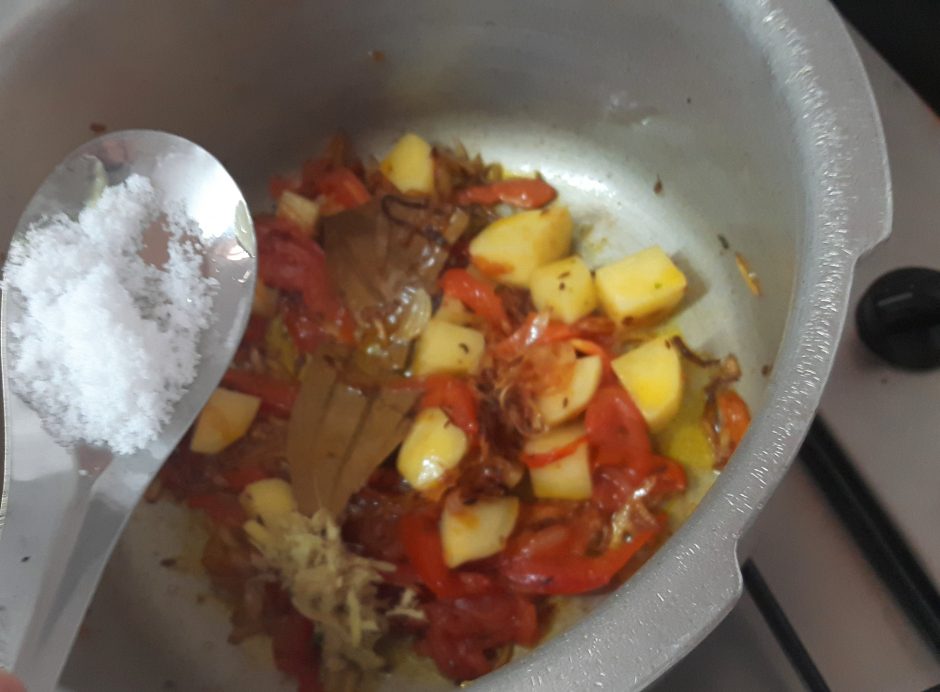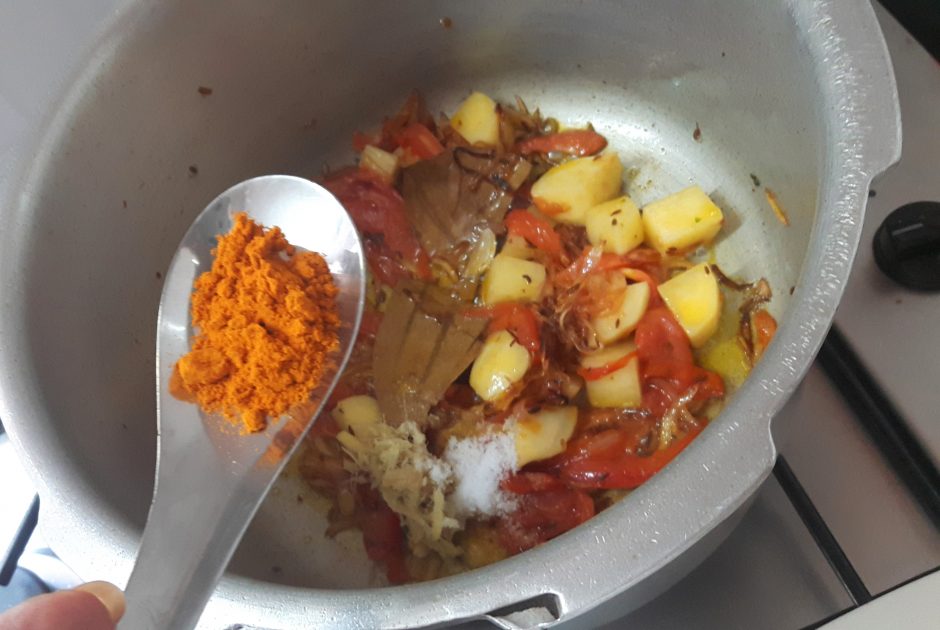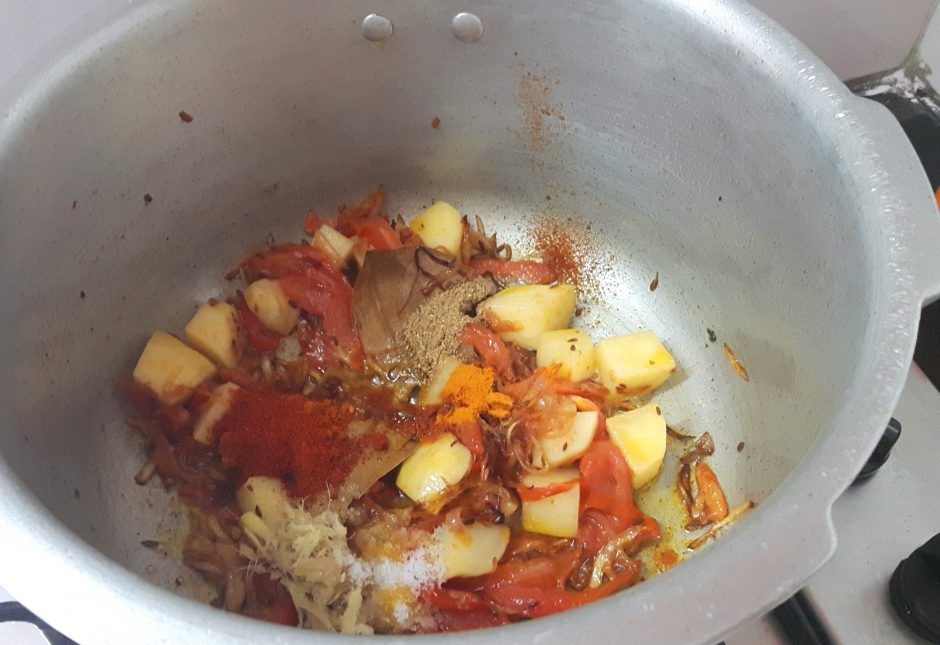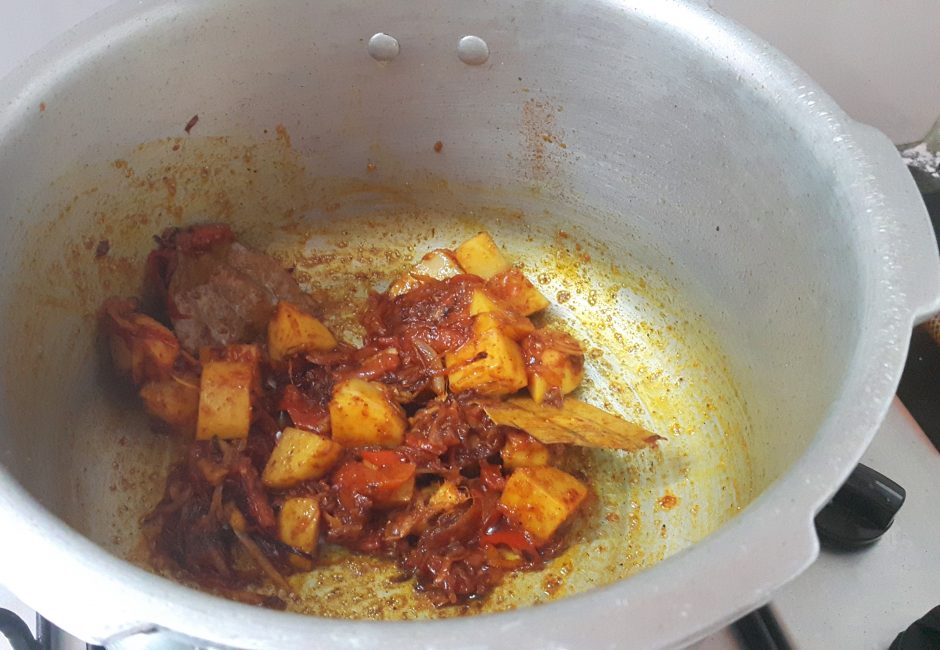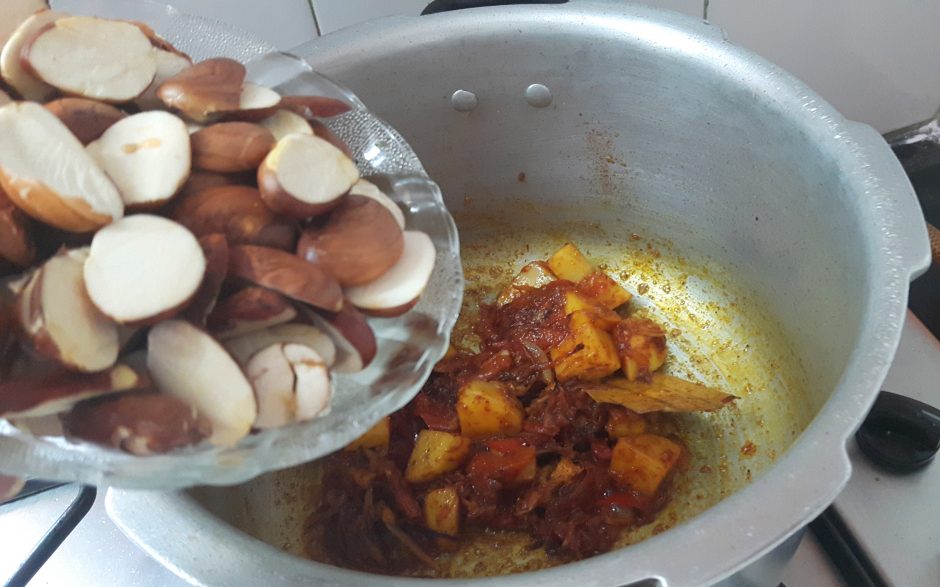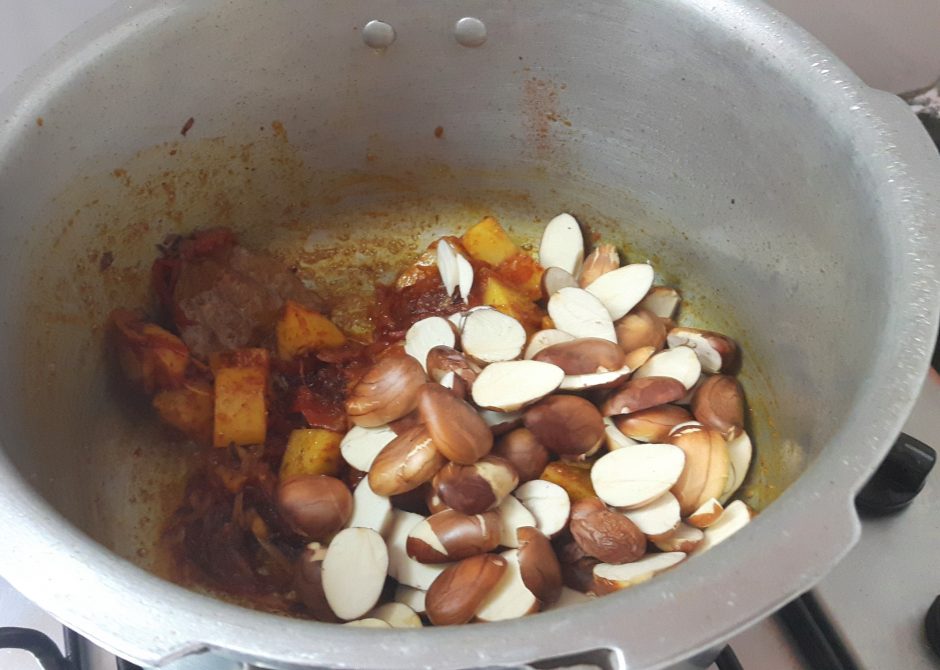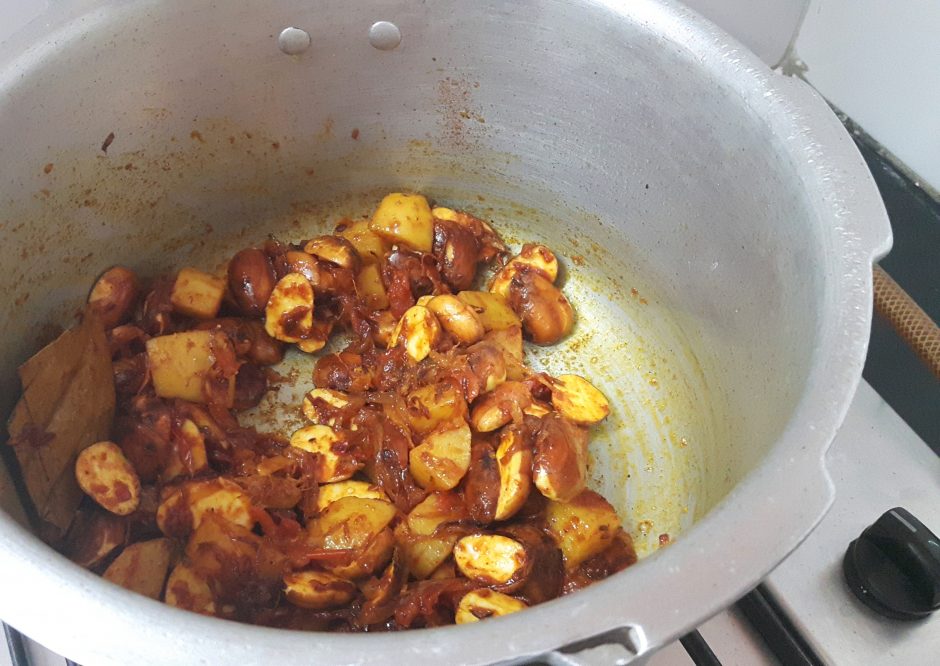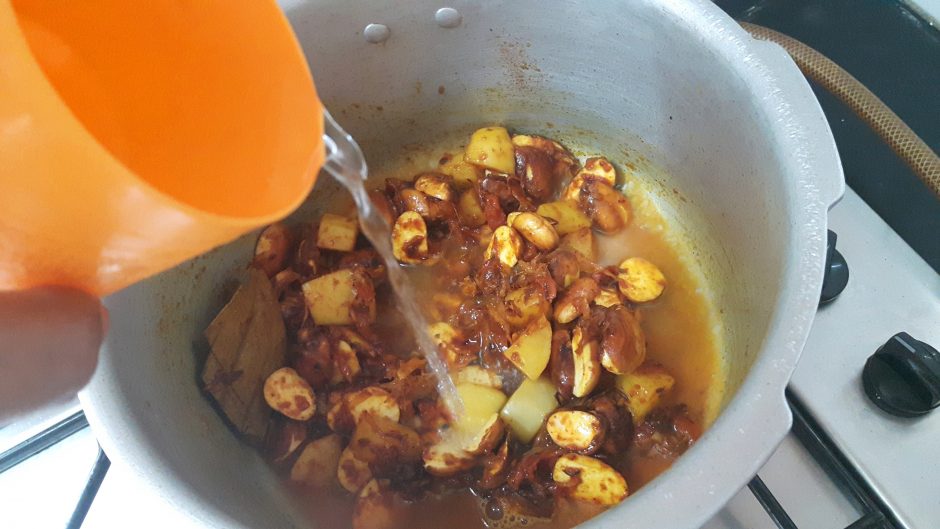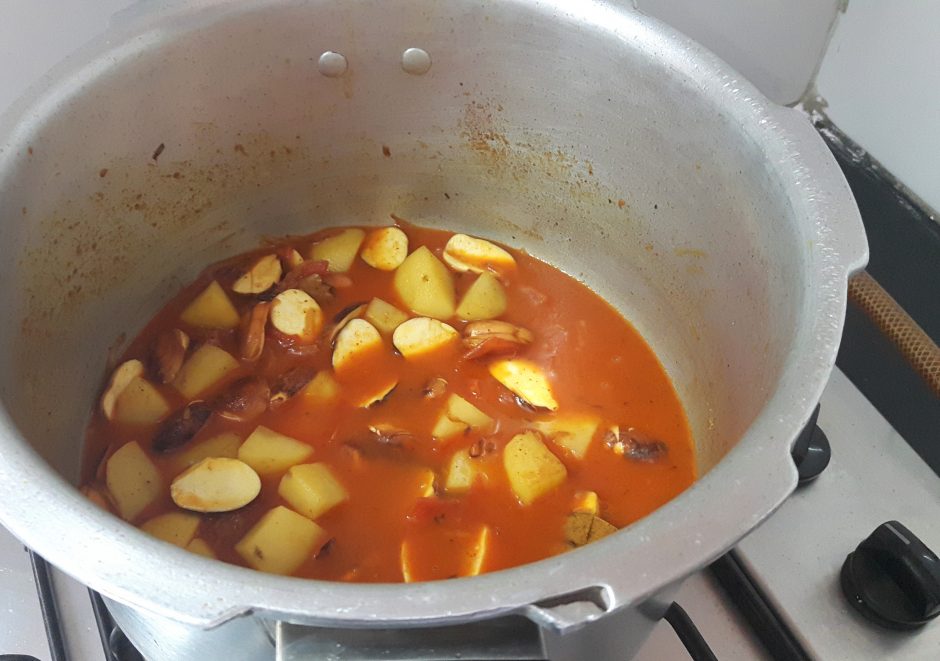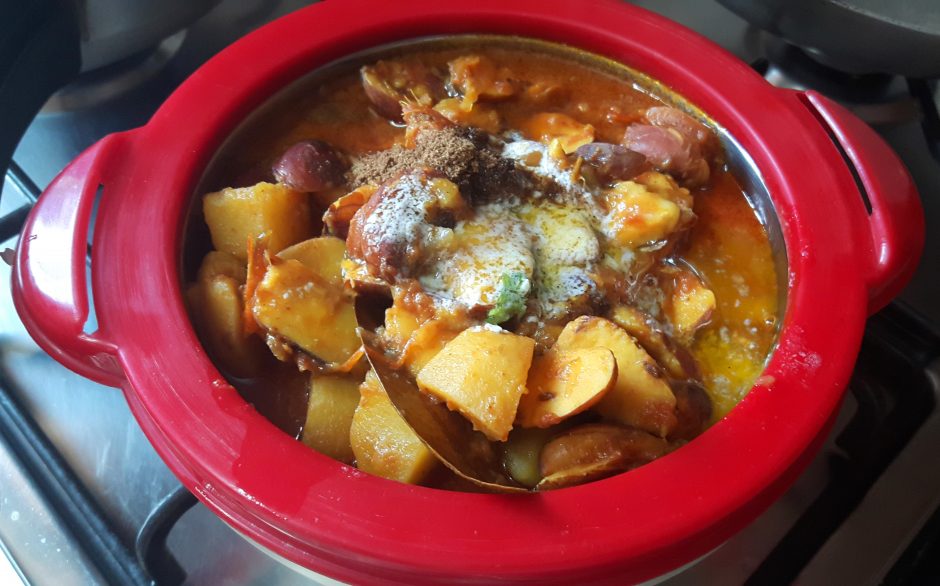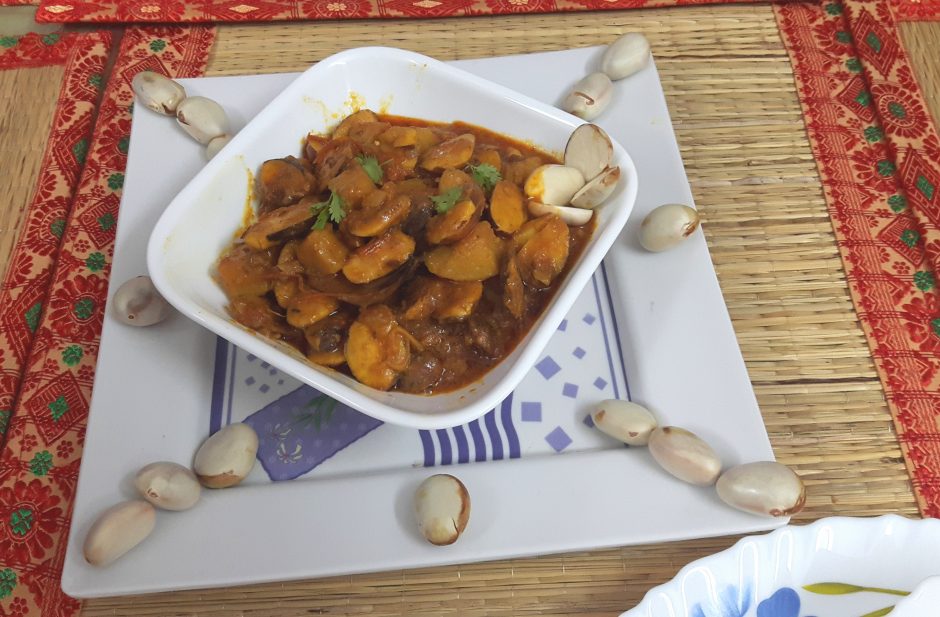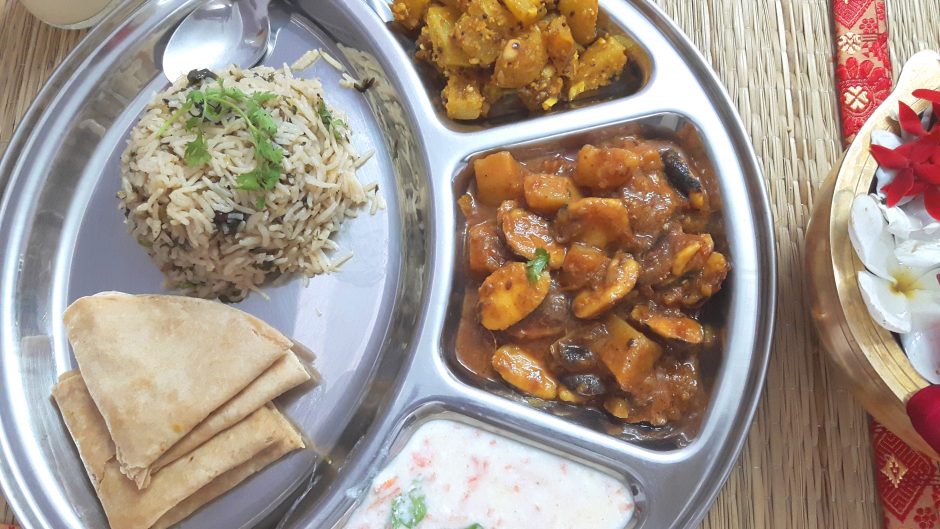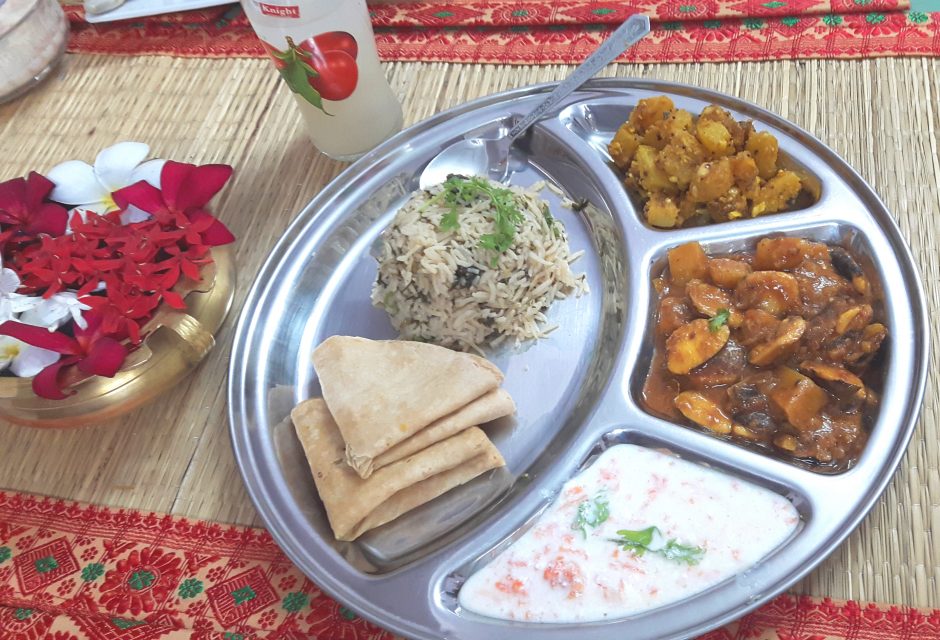 Seeds of ripe Jackfruit Masala by Nag Ratna Sahu is licensed under a Creative Commons Attribution-NonCommercial-ShareAlike 4.0 International License.