Due to spread Covid-19 across the country Restaurant say that they are doubling their efforts on cleaning procedures to keep customers safe; that is good, but in my opinion it is safest to cook food at home.
Yesterday I prepared 'Tamarind chhole', would like to share with you and promise; you will feel great after eating this. One can use this as chat (with tikki or Samosa), can be served with any meal. Tamarind blended with spices gives truly piquant flavor (chatpata in Hindi, Urdu) to chhole; are cooked in many ways and are the aged old recipe from Punjab. So eat healthy food; avoid junk food…happy stay at home…
Ingredients:
Kabuli chana/White chickpeas: 250gm.
Chana dal (chick pea lentil): 50 gm.
Tamarind: 50 gm.
Onion: 1no. (Medium)
Red chili powder: 1 teaspoon
Garam masala powder: 1 teaspoon
Turmeric powder: half teaspoon
Ginger: 2 "piece
Garlic flakes/ garlic leaf: 4 no.
Green chili: 2 no.
Bay leaf: 2 no.
Salt: 2 teaspoon
Mustard oil/any cooking oil: 3-4 tablespoon
Mint leaves: 20 gm.
Water: 500ml.
Preparation:
Soak Chhole (Kabuli chana/White gram) overnight or at least 6-8 hours.
Chop onion longitudinally, keep aside.
Finely chop garlic and ginger, keep aside.
Slit green chilies, keep aside.
Soak tamarind into hot water for about 10 minutes, extract pulp, and keep aside.
Method:
Boil soaked Kabuli chana and chana dal with bay leaf and water in a pressure cooker on high flame; bring to full cooking pressure, reduce to low flame and cook for 18-20 minutes. Allow cooker to cool and open.
Take fry pan (wok) heat oil in it; when it smokes, add slitted chili, garlic and ginger stir fry for a minute.
Add chopped onion and fry on high flame till golden brown (About 4-5 minutes); add chili powder, turmeric powder and salt in it.
Stir fry (keep it stirring otherwise it may burn) add tamarind pulp and half of mint leaves into it; fry for couple of minutes on medium flame, add boiled chana and dal in it, add water to your requirement (whether you like the gravy thick or watery). Let it come to boil and lower the flame.
Put off the flame (after 5-10), add Garam masala powder, and transfer into serving bowl.
Garnish with onion, red bell pepper rings and mint leaves.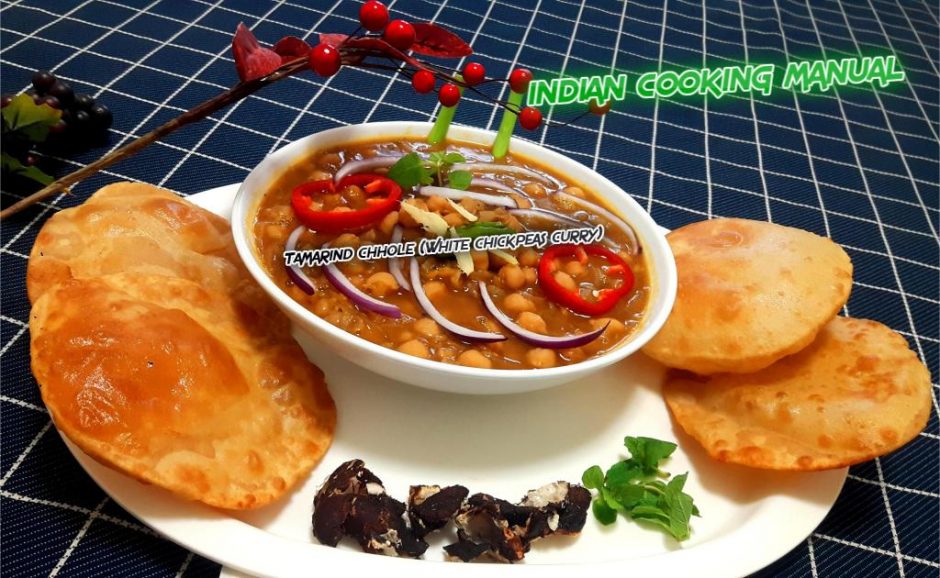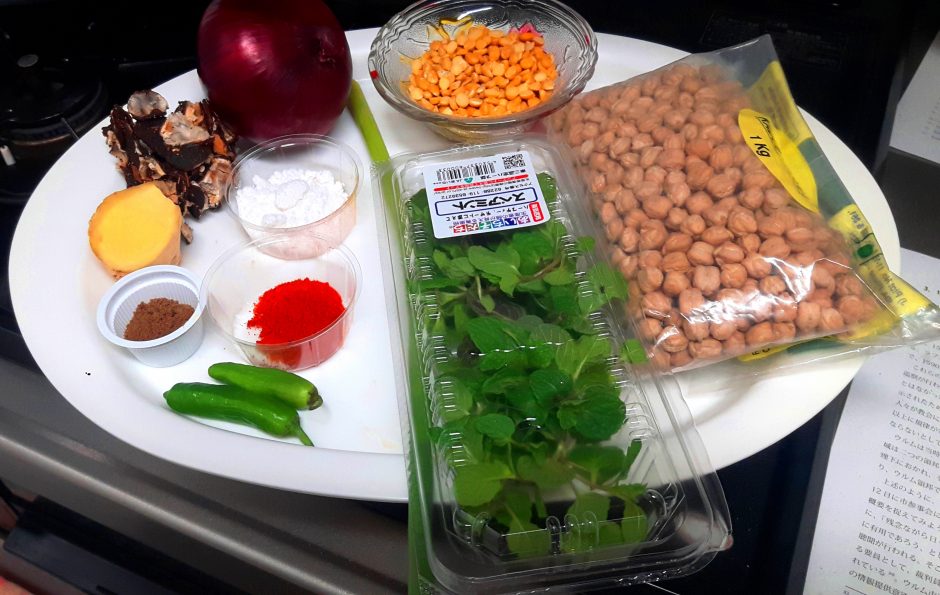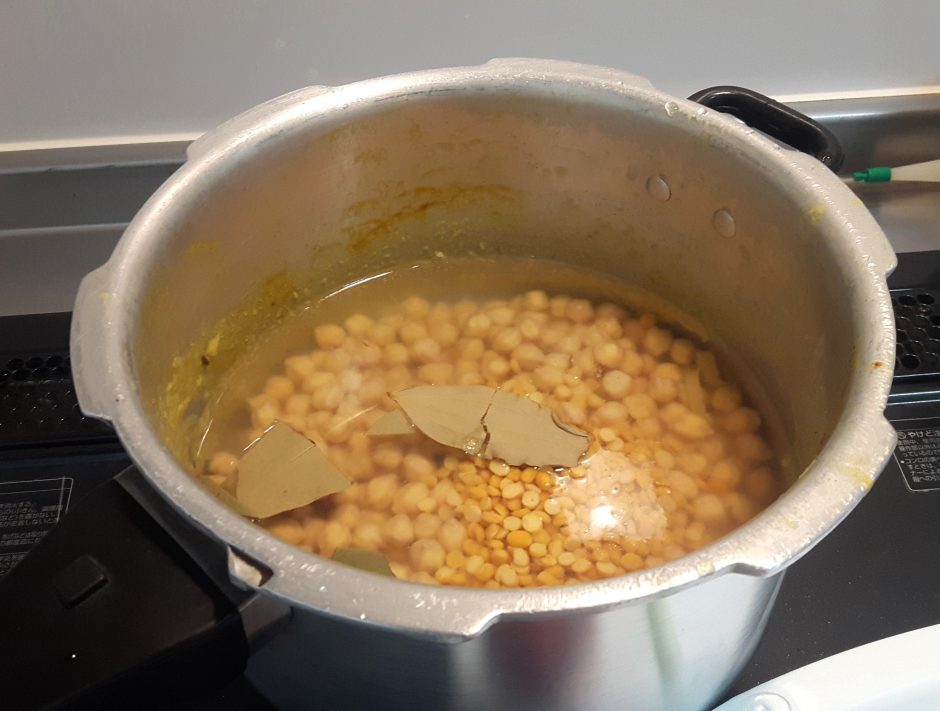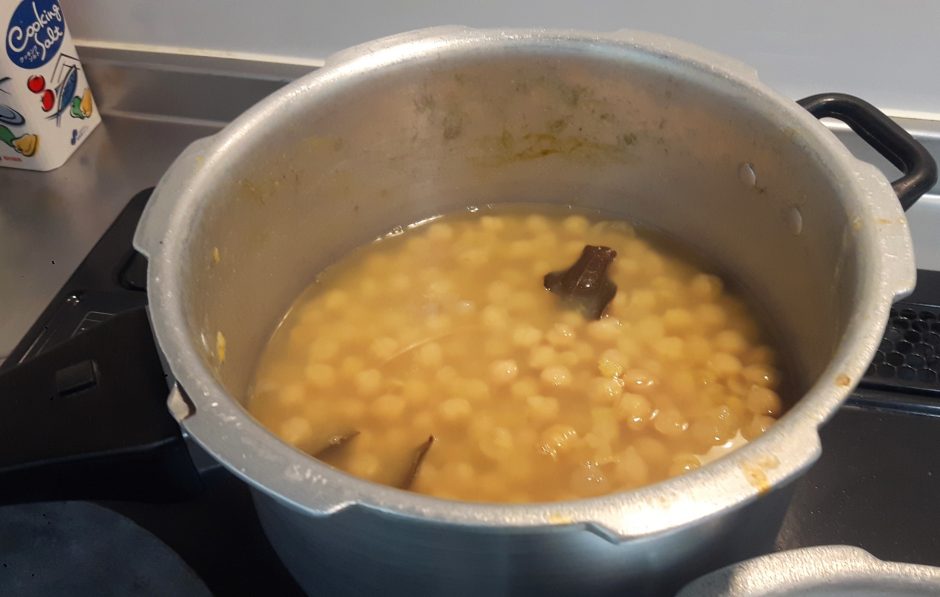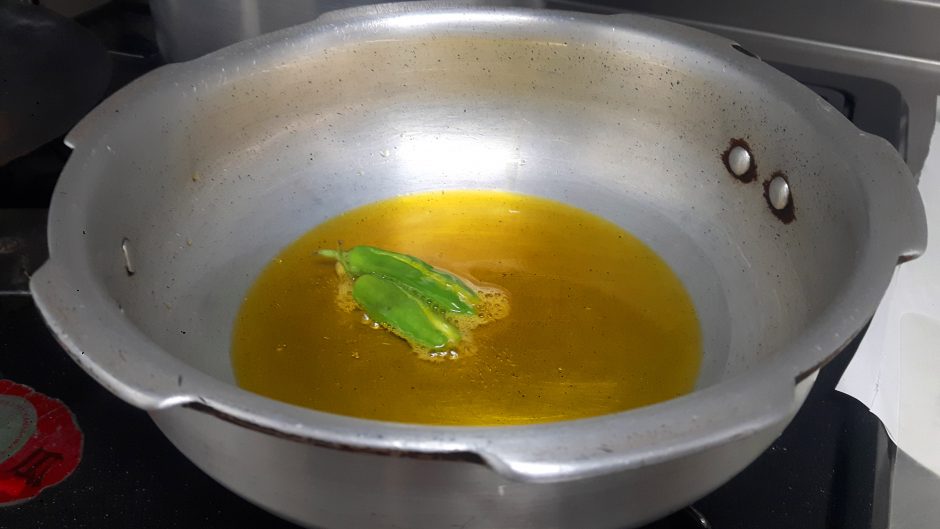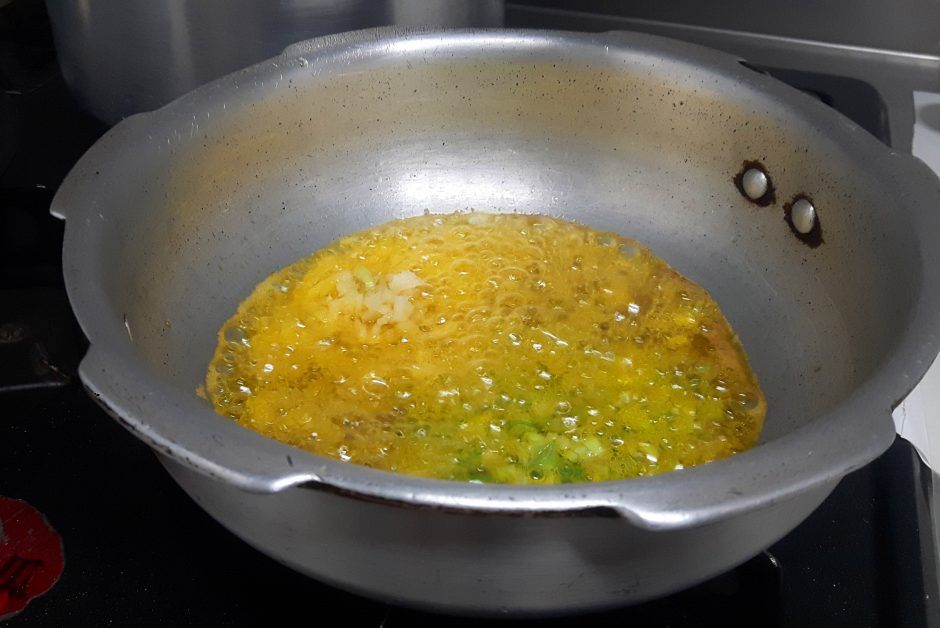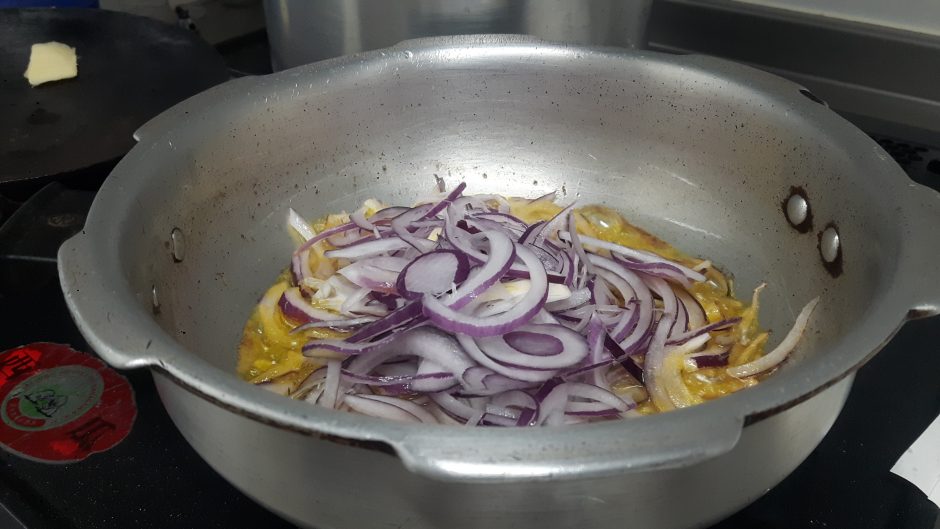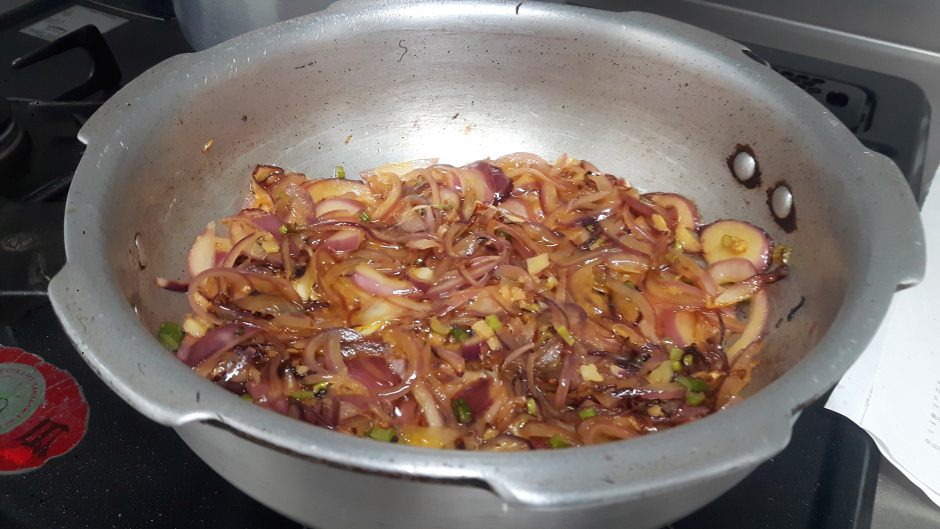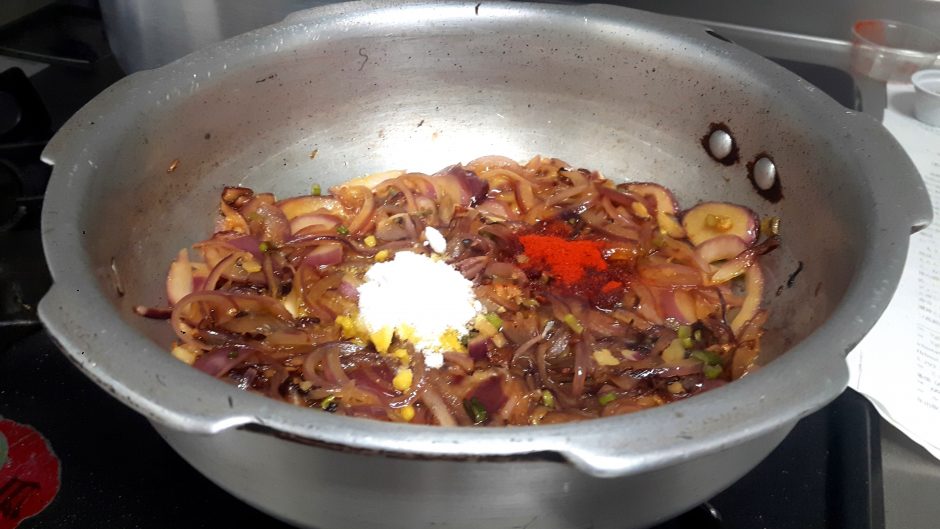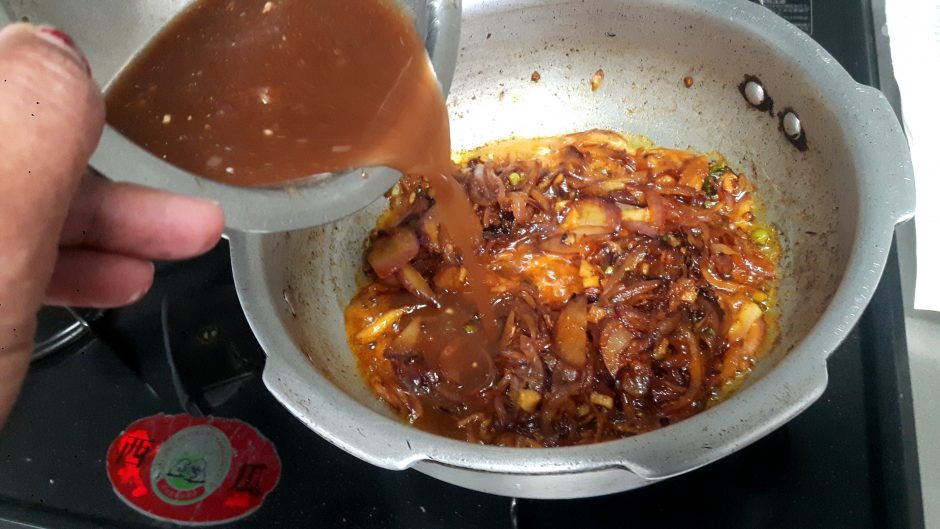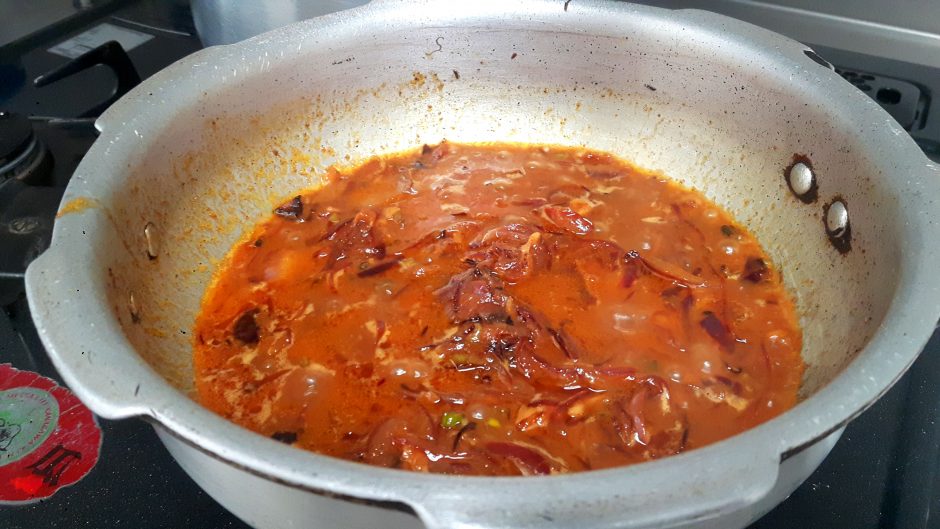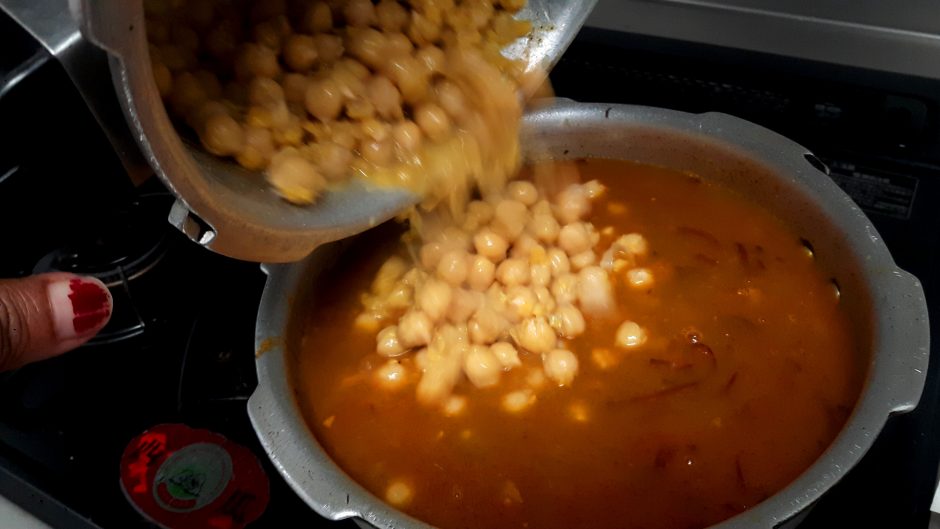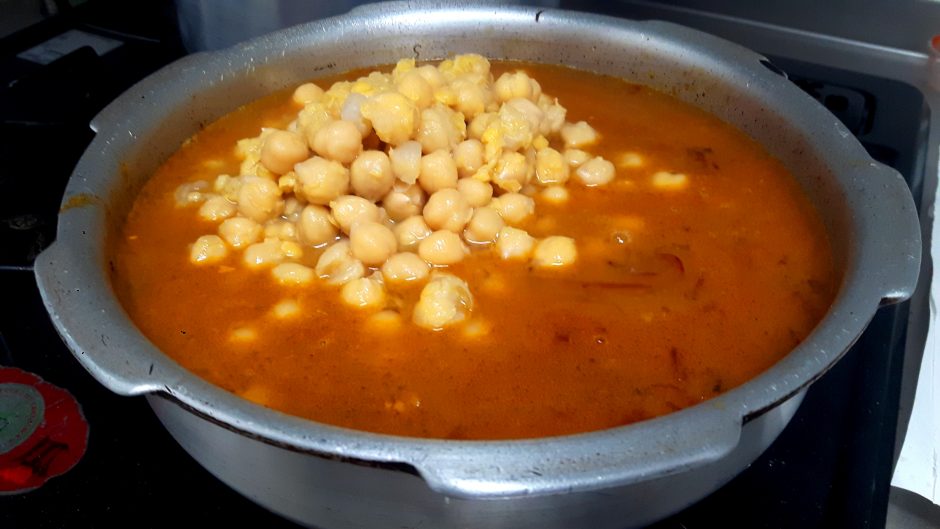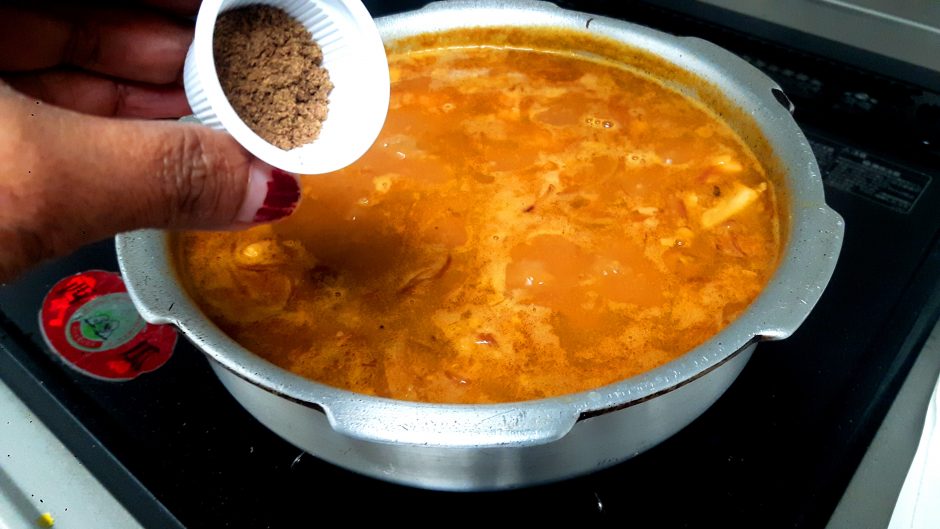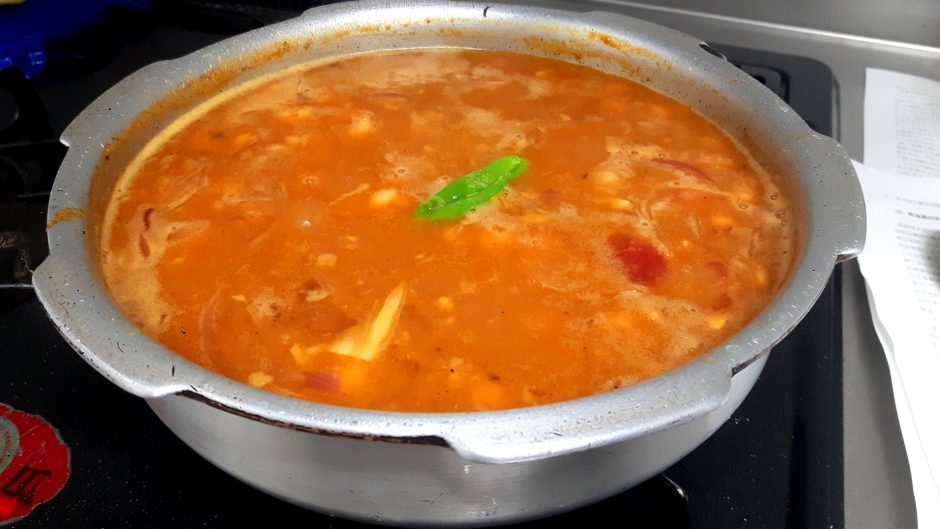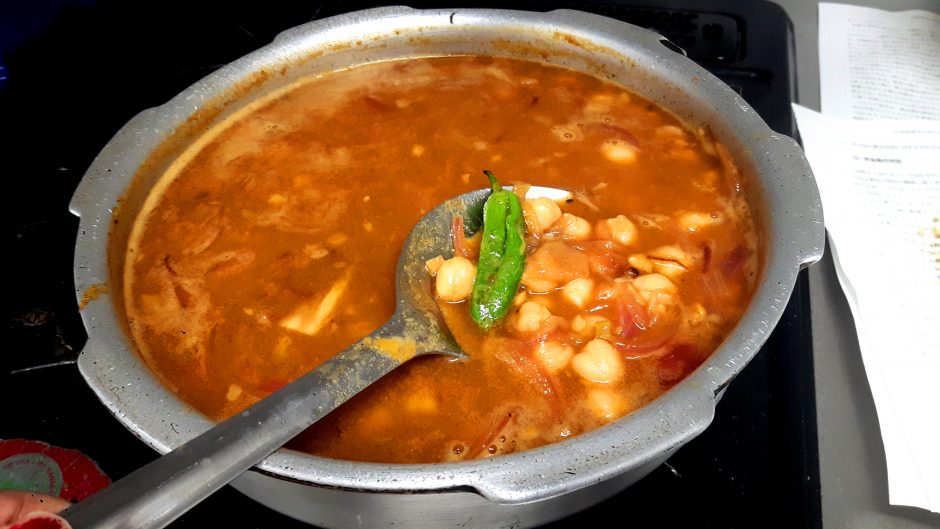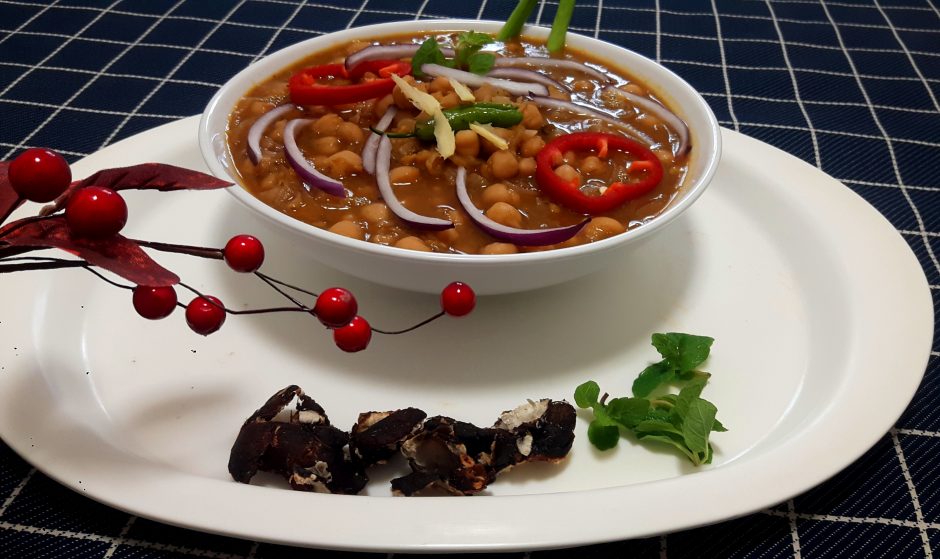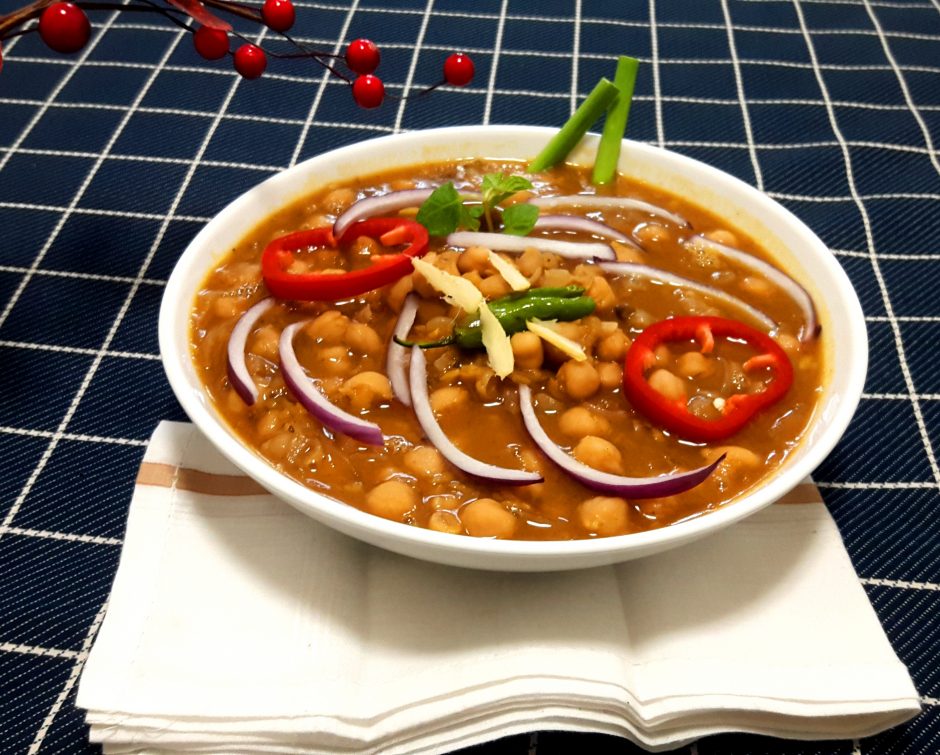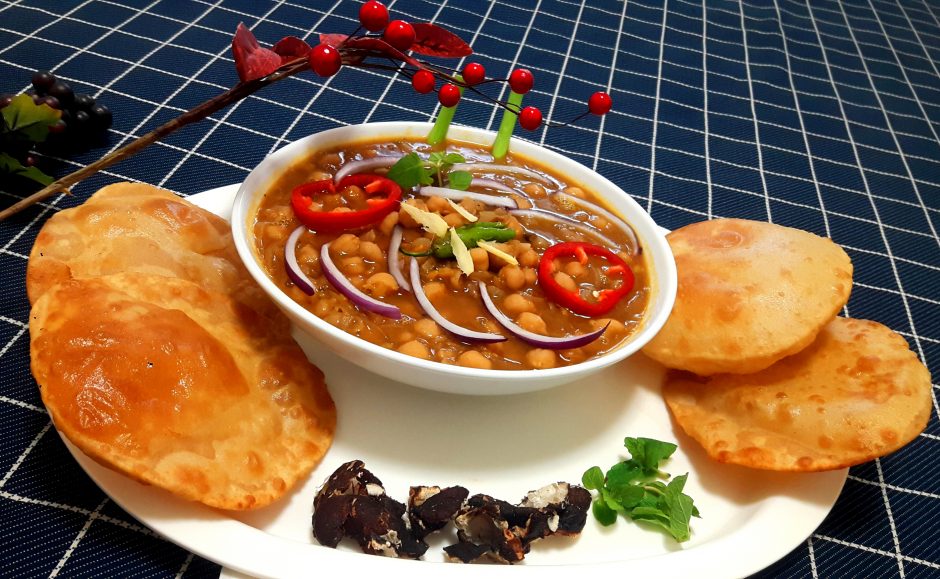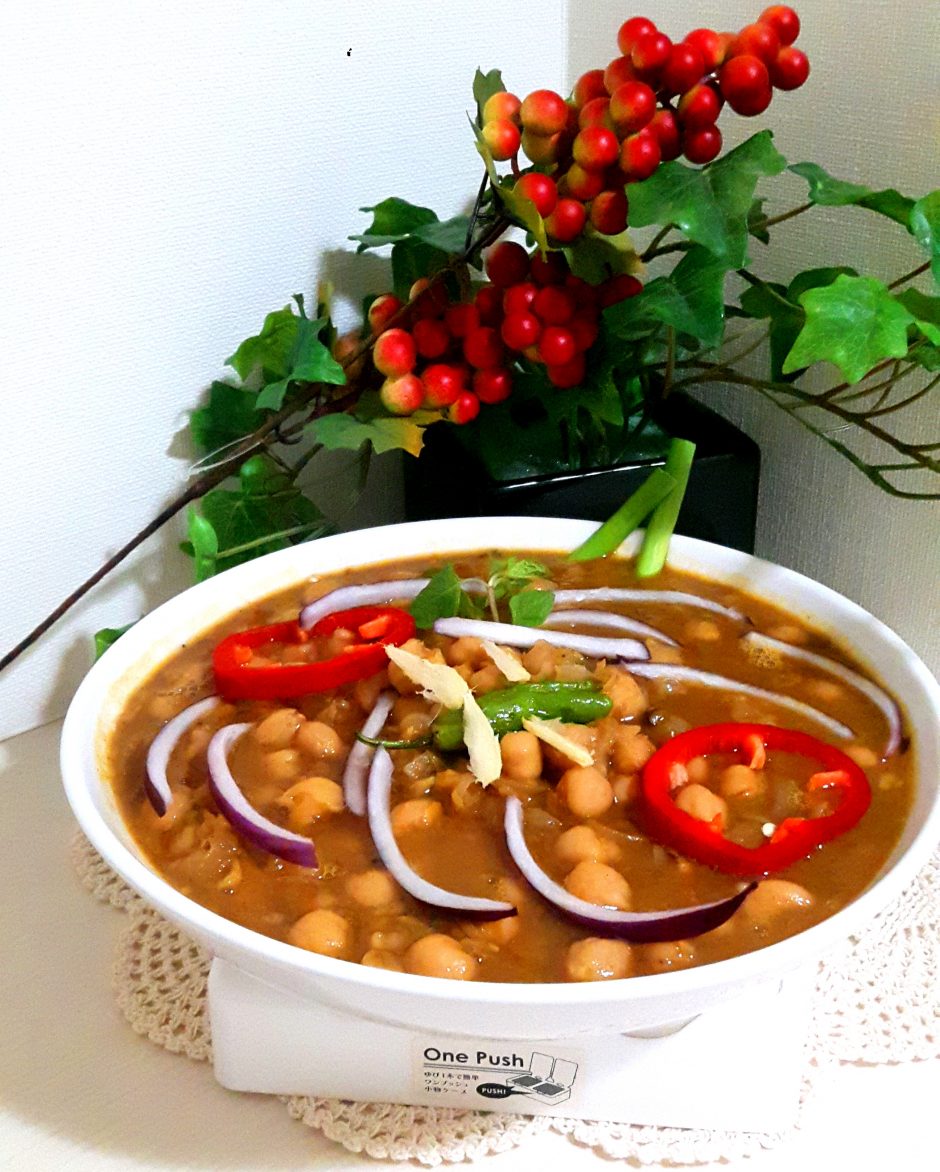 Tamarind chhole (White chickpeas curry) by Nag Ratna Sahu is licensed under a Creative Commons Attribution-NonCommercial-ShareAlike 4.0 International License.