Today 30th March is the world Idli day. Indonesia is the country known for traditional fermented food. Although history says that the origin of Idli is Indonesia, however Idli is one of the most popular and staple delicacy for breakfast in south India. Now its popularity has gone further beyond, it is immensely popular across the world.
A warm welcome to my viewers on the occasion, the World Idli Day was started by Eniyavan (founder of Mallipo idli), a famous Idli caterer from Chennai. Idli is a fermented food; fermentation increases the nutritional value of the food and makes it easy to digest.
There are so many variations depending upon the region and area. Today I bring few types of idly; all are appetizing…these recipes are suitable for casual dining and also for special occasions. I have already linked all the recipes…So what are you waiting for, go ahead…Relish these recipe with your family.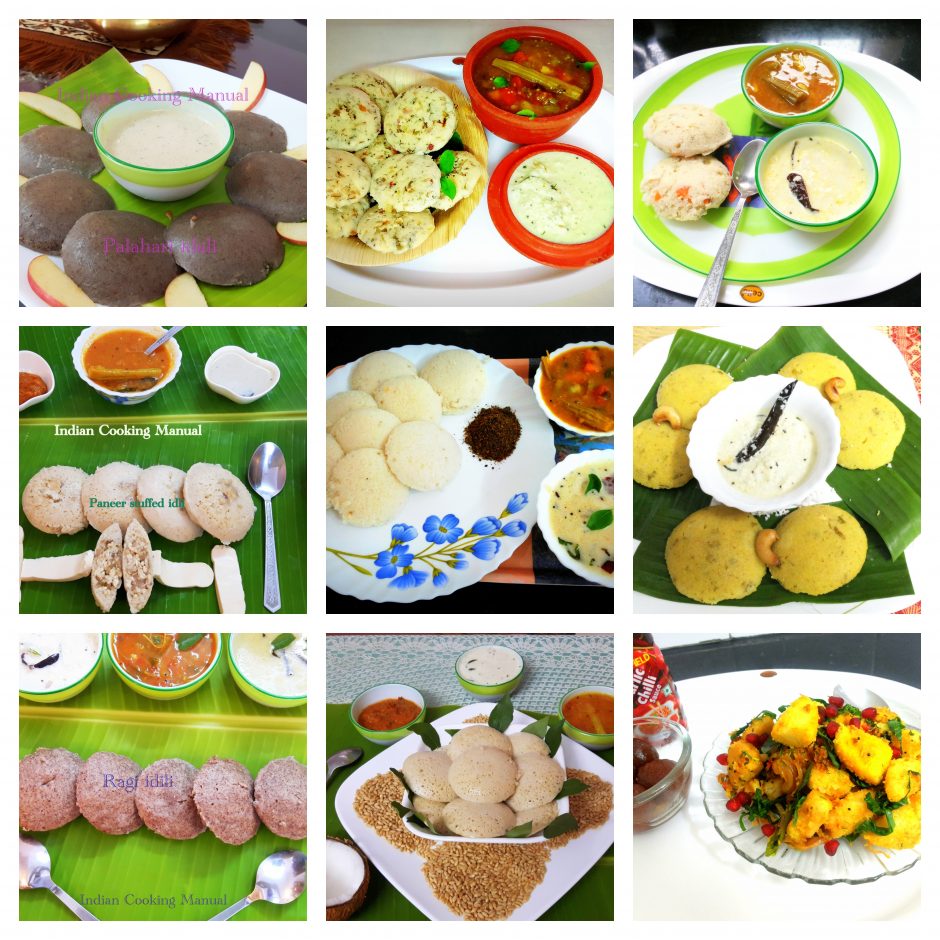 Idlies; so different from each other by Nag Ratna Sahu is licensed under a Creative Commons Attribution-NonCommercial-ShareAlike 4.0 International License.