Garlic has many health benefits, so the green leafy garlic too; it is popular spice throughout world and essential spice in Indian cuisine. It has unbelievable health benefits if we use it regularly.
I often use to prepare this unique spicy chutney in winter, whenever the garlic leaf is easily available in the vegetable market; it can be stored for 2-3 weeks at normal temperature, the reason is that in this preparation the grinding is done with oil (without water) only.
Ingredients:
Green garlic leaf: 200gm.
Ginger: 100gm.
Green chili: 50 gm. (As per taste)
Dry mango powder: 30 gm.
Salt: 1 ½ teaspoon (as per taste)
Mustard oil: 50 gm.
Preparation:
Wash and clean leaf properly, dry it with kitchen towel, keep aside.
Chop garlic leaf, ginger and green chili, keep aside.
Method:
Grind coarsely all ingredients together with help of oil.
Chutney is ready to serve with thepla, paratha…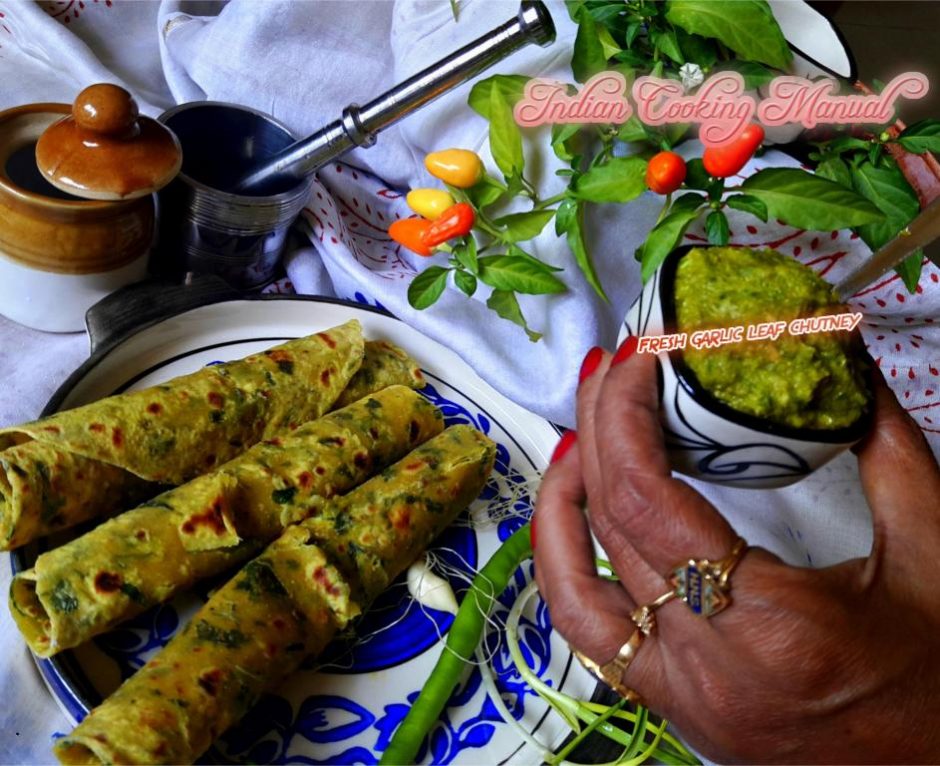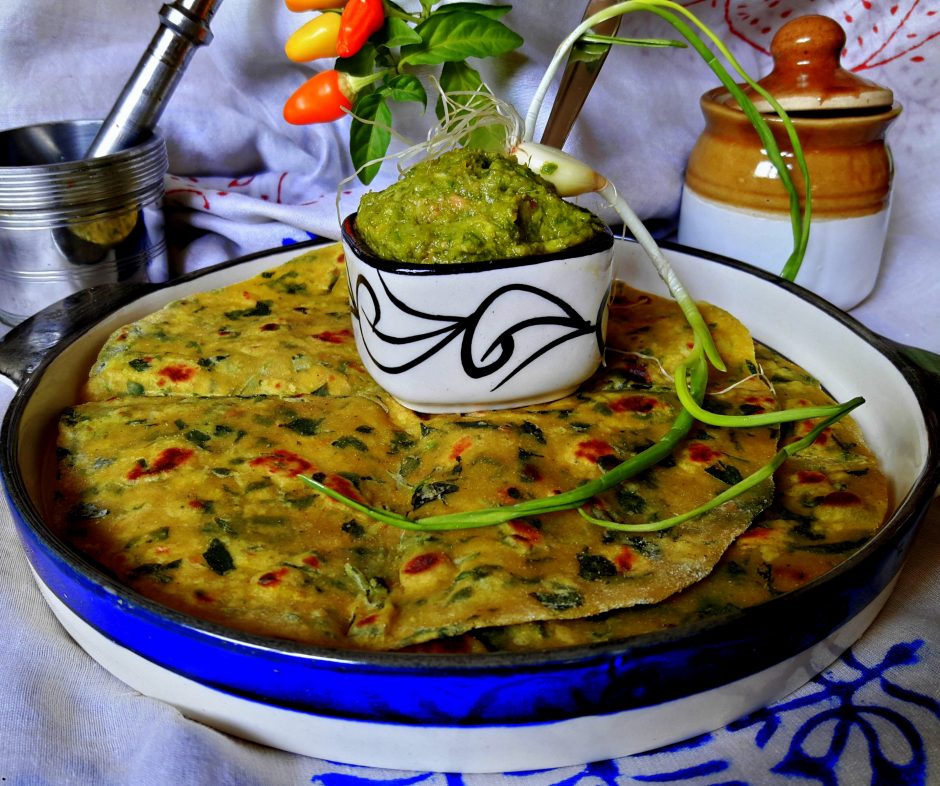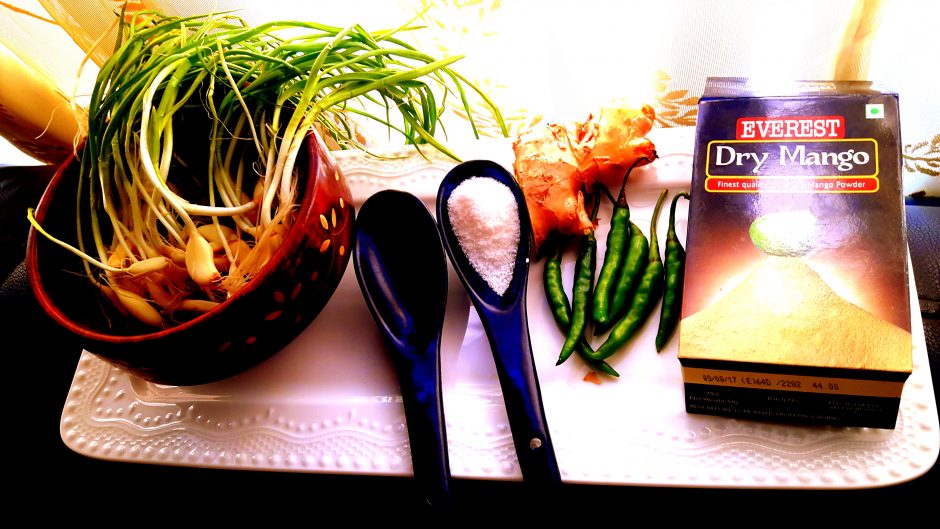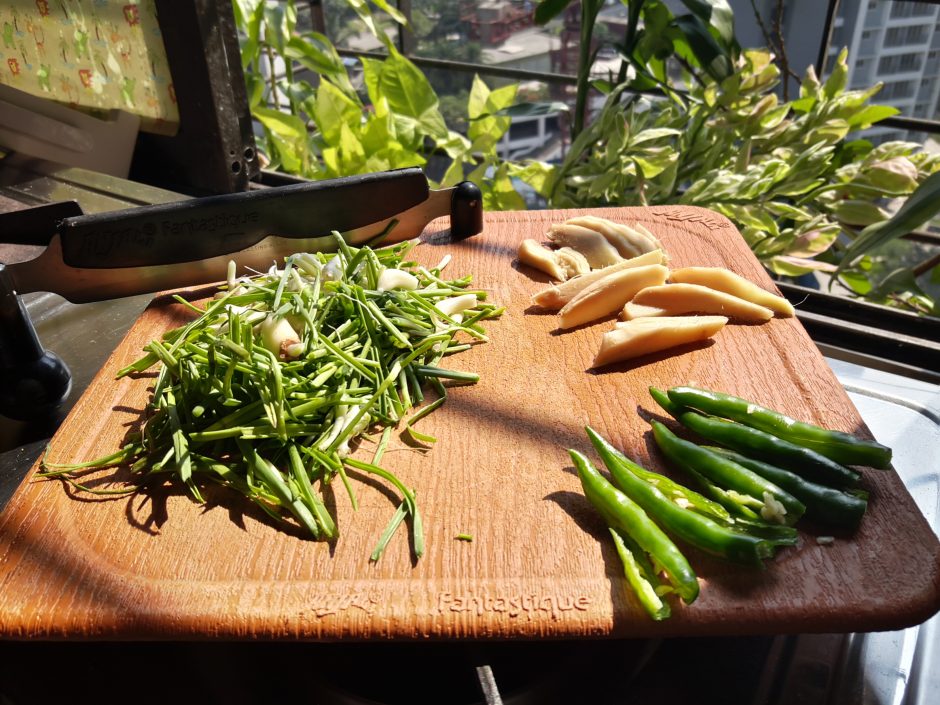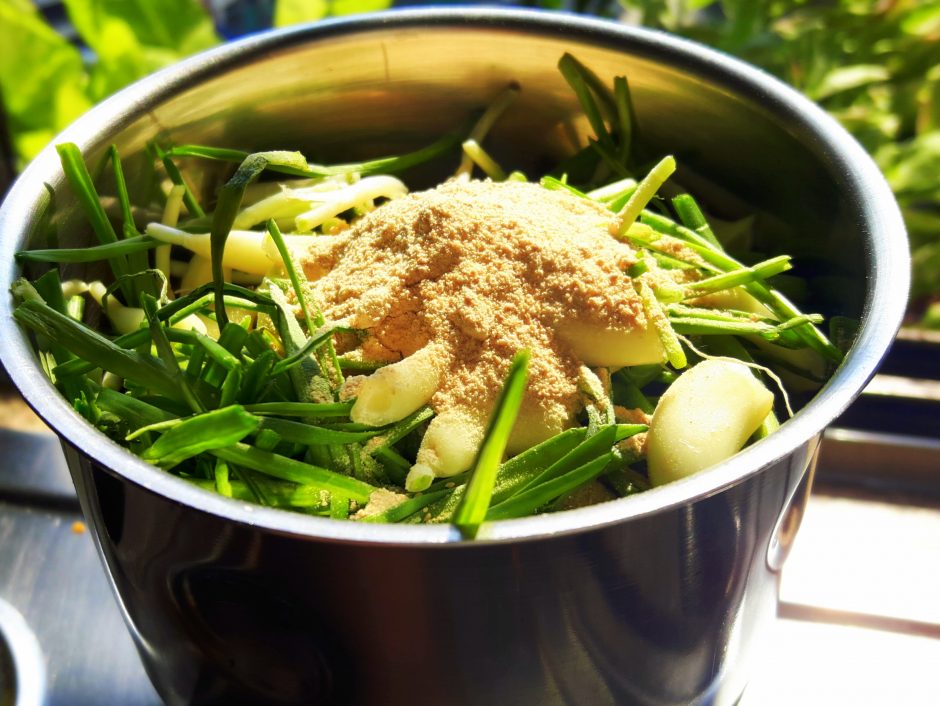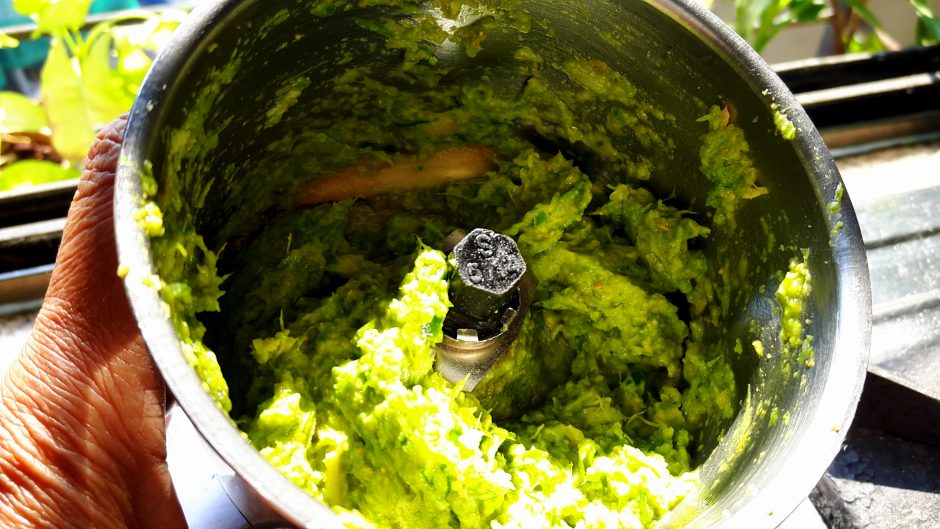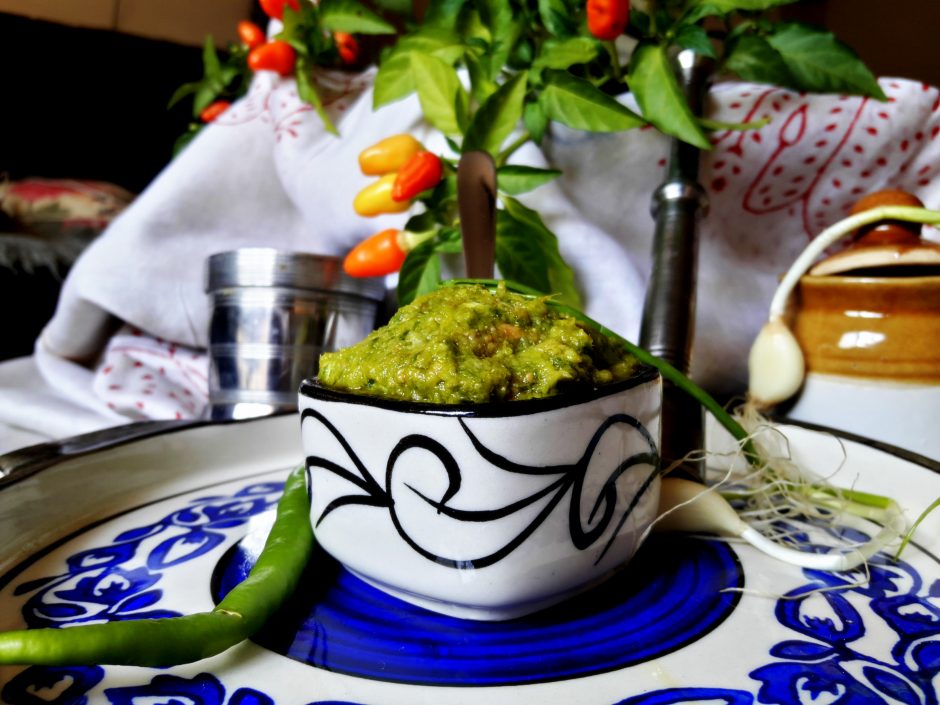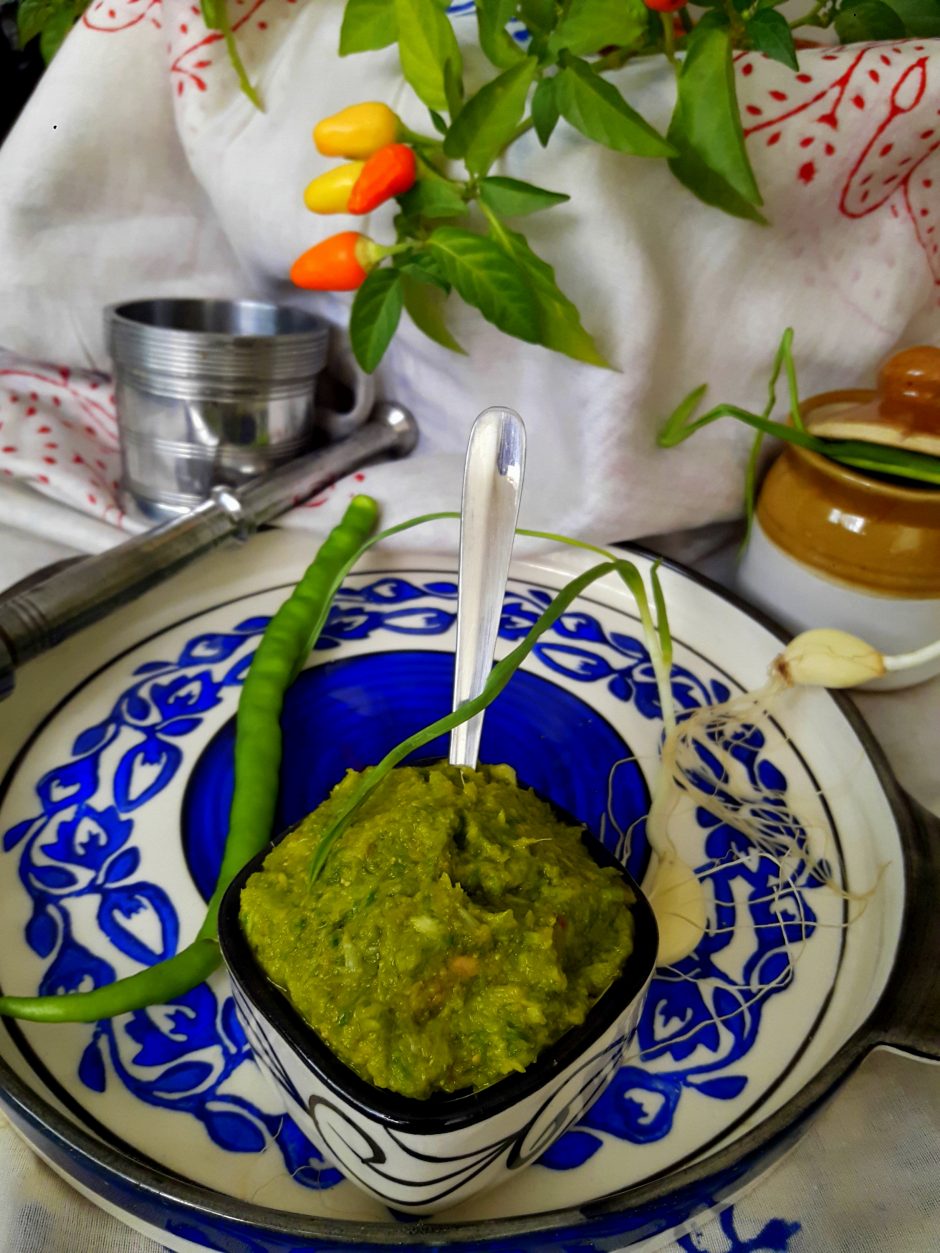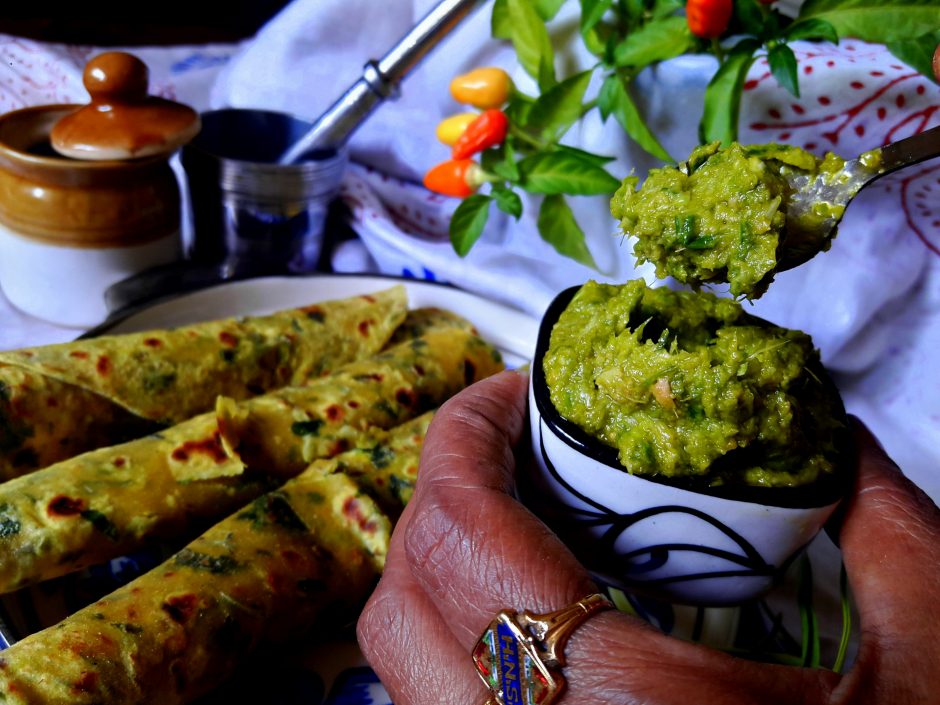 Fresh garlic leaf chutney by Nag Ratna Sahu is licensed under a Creative Commons Attribution-NonCommercial-ShareAlike 4.0 International License.