Born and brought up in Bihar; where makhana being local produce is readily available at low price. My mother and grandmother used to add it in our daily meal, as munching snacks, curry, masala, desserts and in many more recipes…
'Chawal Makhane ki kheer (Rice Fox nut pudding)' is one of the foods of Bihar's culture and tradition. It is a perfect dessert for get-together or kitty party.
Ingredients:
Rice: 30 gm (basmati)
Makhana (Fox nut): 50 gm.
Milk: 1 liter
Sugar: 50 gm
Ghee (clarified butter): 2 tablespoon
Green cardamom powder: 1 teaspoon
Almond: 12-15 no. (Sliced)
Cashew nut: 50 gm
Dry grapes: 20-50 gm.
Condensed milk: 200 gm (optional)
Preparation:
Roast makhana with 1 tablespoon ghee, keep aside.
Clean and wash rice. Keep aside in a sieve to drain extra water.
Take a fry pan put a teaspoon of ghee; fry dry fruits take out and keep aside.
After taking out fried dry fruit, add some ghee if required and put rice to fry on lower heat till it starts to crackle, put off the flame. Keep aside.
Method:
Boil the milk in a heavy bottom pan; put rice into the milk. Stir it; continue to cook 25-35 minutes on low/medium flame. Stir it every 5 minutes.
When rice is done add fried makhana; it becomes soft and milk gets thicker.
Add sugar; continue to cook for further 3-4 minutes and put off the flame. Decorate with fried Almond, cashew nut and dry grapes (raisin) along with cardamom powder. Now 'Rice Fox nut pudding (Chawal Makhane ki kheer)' is ready.
Serve warm or cold as you wish.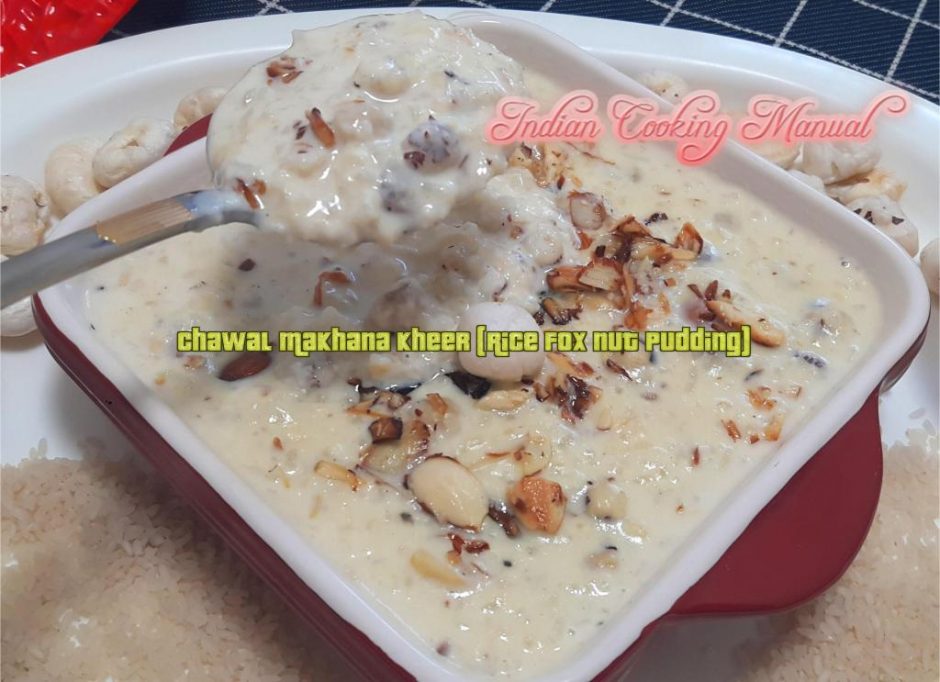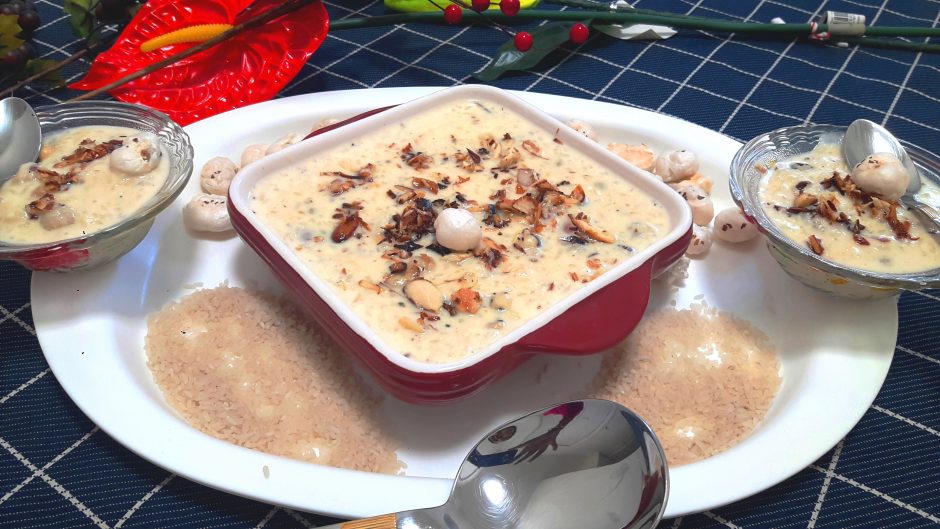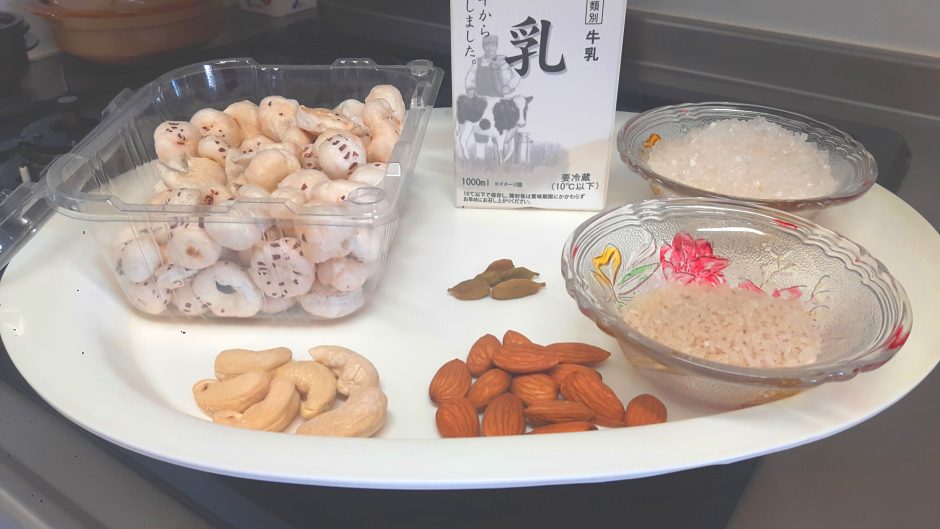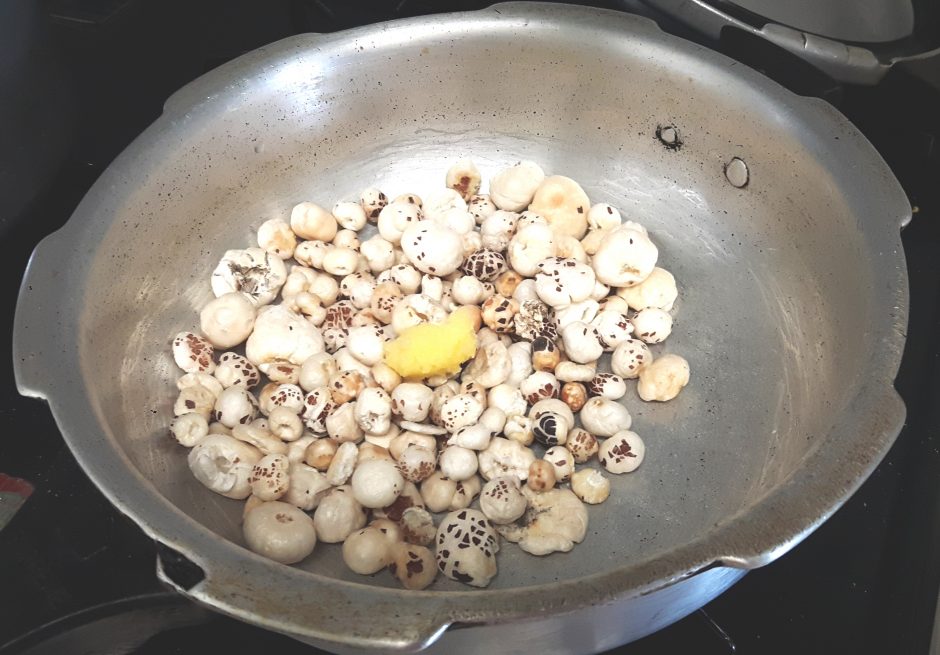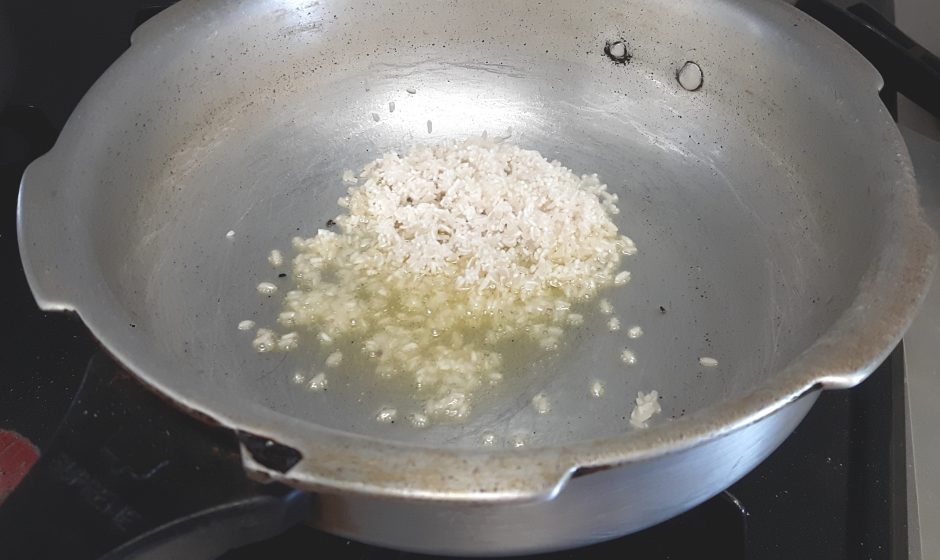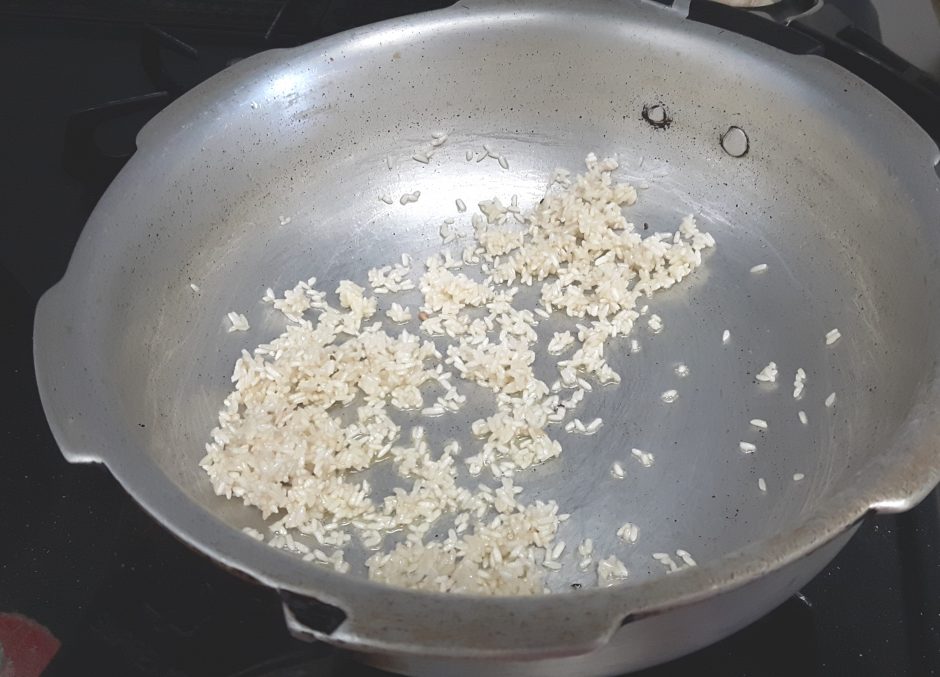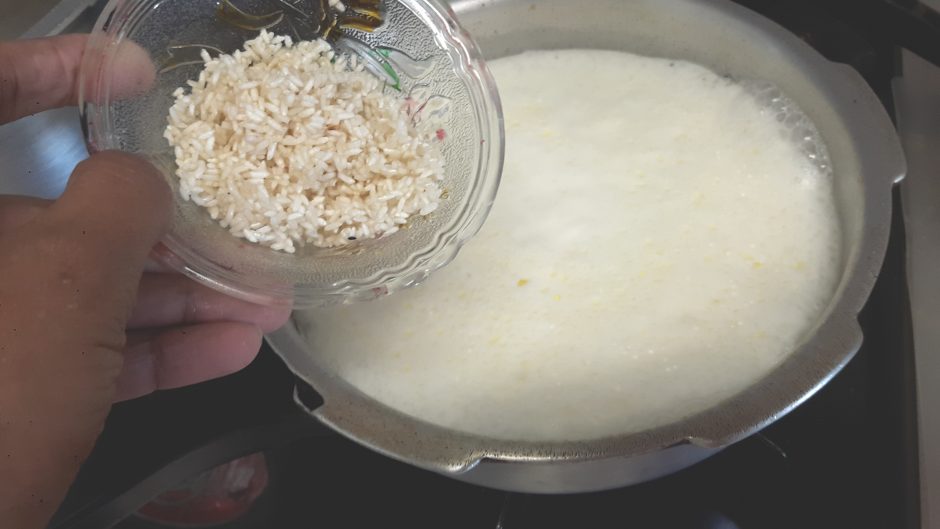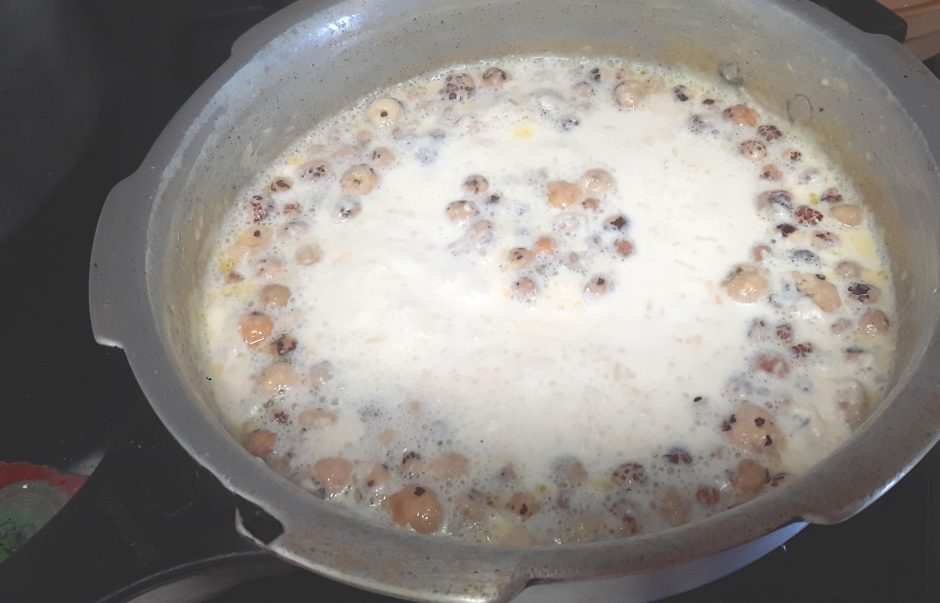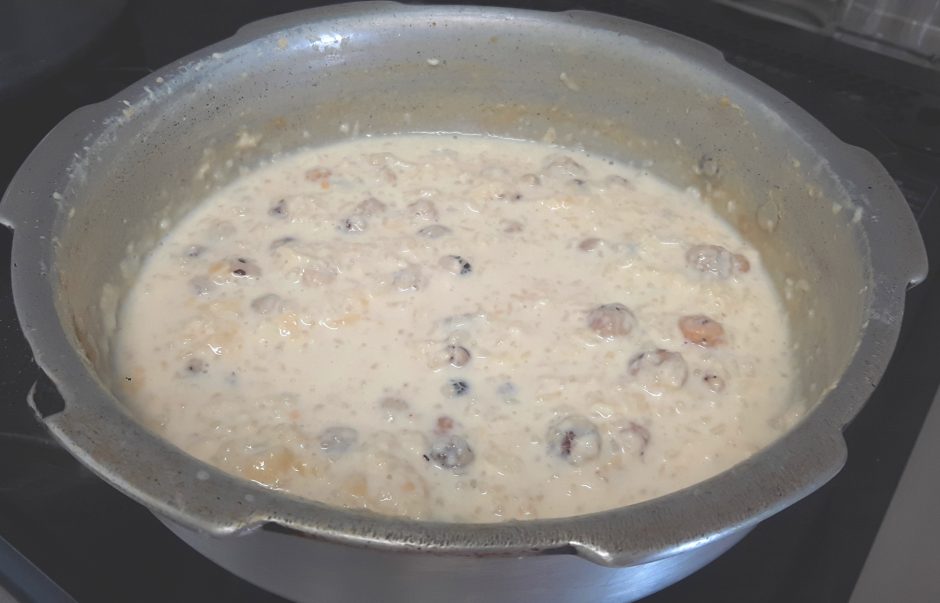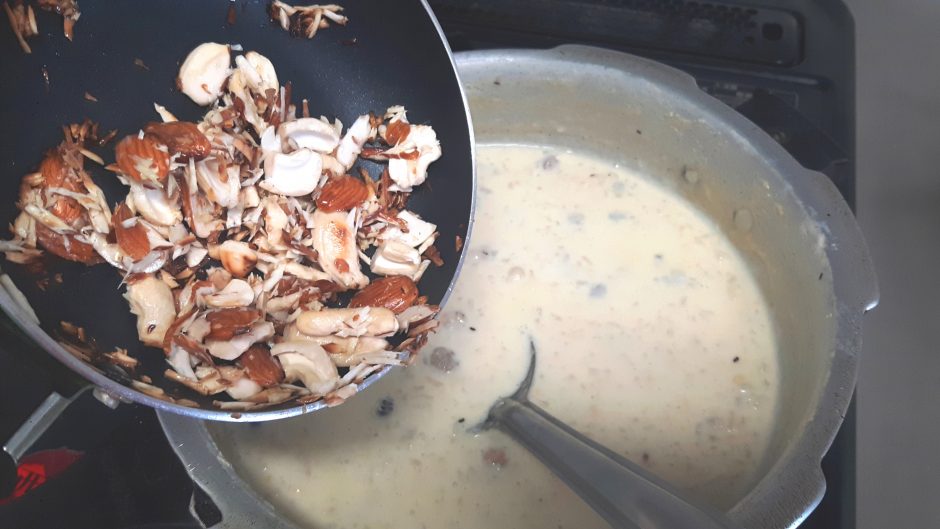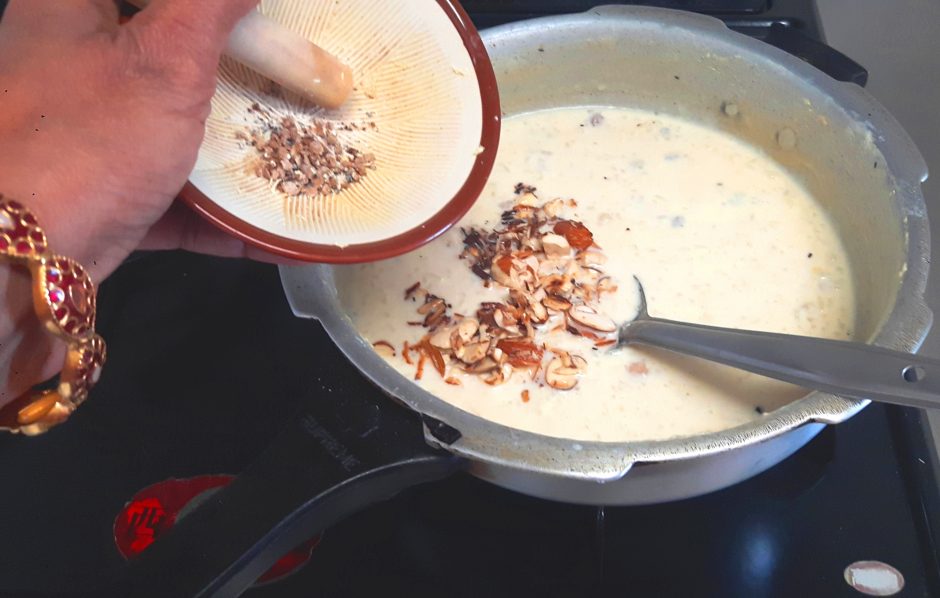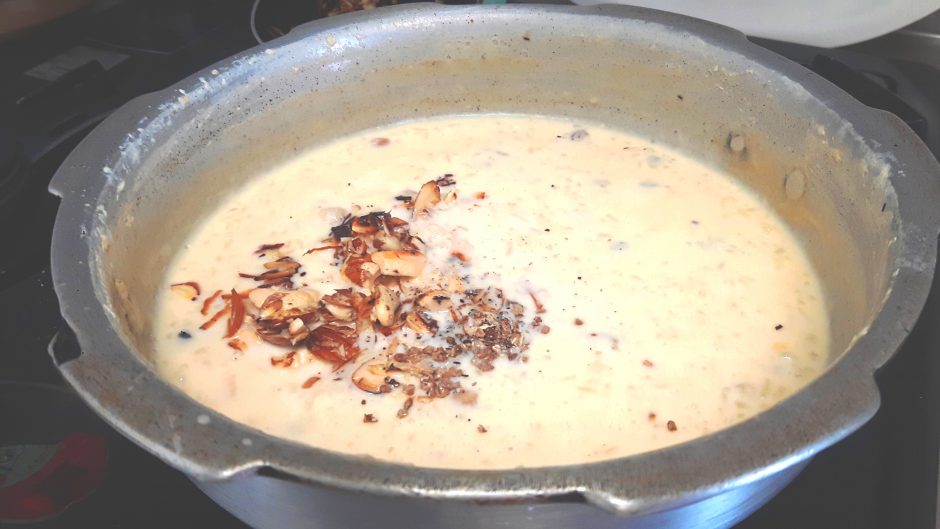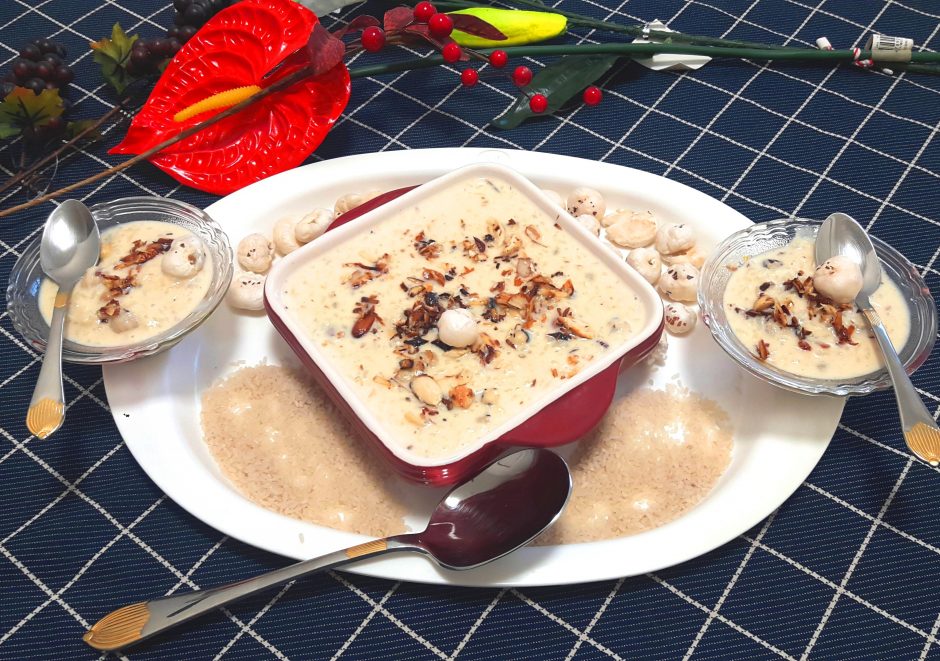 Chawal Makhana kheer (Rice Fox nut pudding) by Nag Ratna Sahu is licensed under a Creative Commons Attribution-NonCommercial-ShareAlike 4.0 International License.