I had big surprise to see 'Sora Mame (Fava Beans)' in the super market like Hanamasa and peacock. This is a kind of beans but its seeds are far bigger than Sem phalli seed (broad beans). I had never seen this before coming to Japan. After coming to Japan; I saw so many times in the market, but for long didn't buy as I felt it was too expensive that only 6-7 pods in a packet and priced 330 yen.
It is something like peas pods but bigger in size and the inside seed is as similar to Indian's 'Sem phalli'. When opened the pod it looks like the beans are packed in soft sponge and a bit surprising that each pod had only 2-3 seeds inside.
To prepare the recipe, I opened the pods and collected the seeds; boiled and cooled it to remove the seed outer layer so that, spices will get absorbed by the seeds. It come out very delicious (Oishi nioi and Oishi soena).
Ingredients:
Sora Mame (Fava Beans): 6-7 no.
Aaloo (Potato): 2no. (Small size)
Garlic: 3-4 clove
Salt: ½ teaspoon
Turmeric powder: ½ teaspoon
Chili powder: ¼ teaspoon
Mustard: ¼ teaspoon
Coriander powder: ½ teaspoon
Mustard oil/olive oil: 1 tablespoon
Preparation:
Takeout seeds and boil them keep aside to cool, after cooling remove the seed's outer layer.
Wash and peel off the potato; chop potato similar size as beans, keep aside.
Chop garlic, keep aside.
Method:
Heat 2 tablespoon of oil in a heavy bottom pan; add mustard seeds, sputter for few seconds add chopped garlic and immediately add chopped potatoes stir fry it on low flame for couple of minutes.
Add chili powder, coriander powder, turmeric powder and salt; sprinkle little water to avoid burning of masala, stir fry for a minute.
Add boiled and peeled Fava seeds; continue to stir fry for one more minutes, add half cup of water, and cook on medium low flame with lid on until done.
Now, delicious 'Sora Mame (Fava Beans)' is ready to serve. Serve with paratha or rice as a side dish.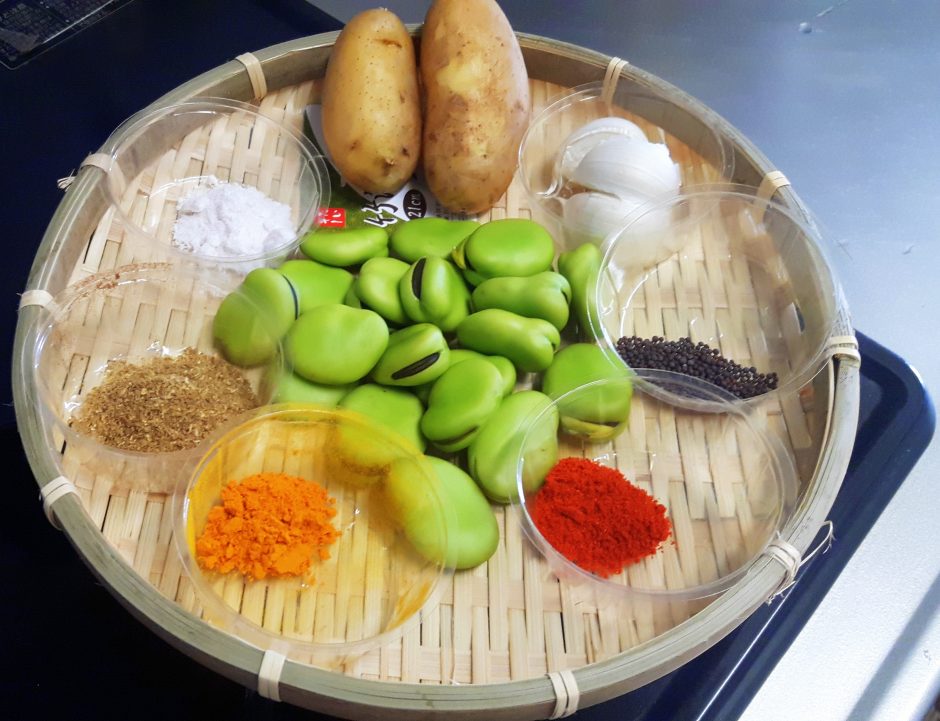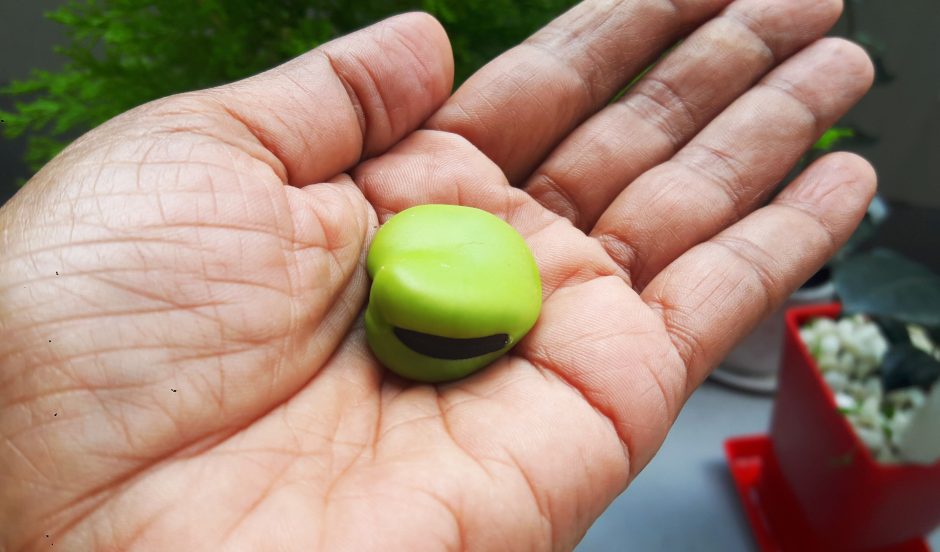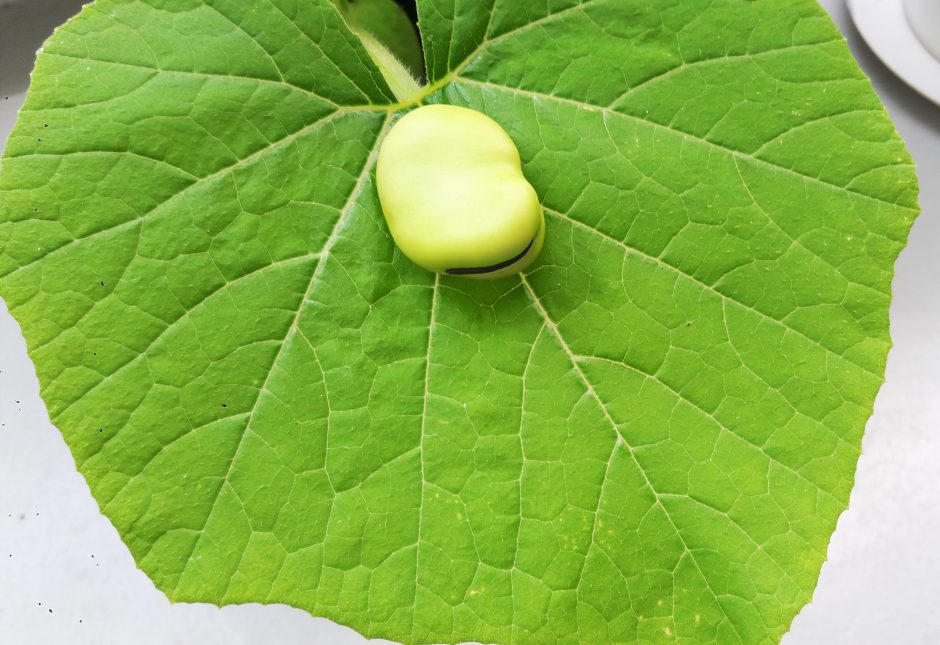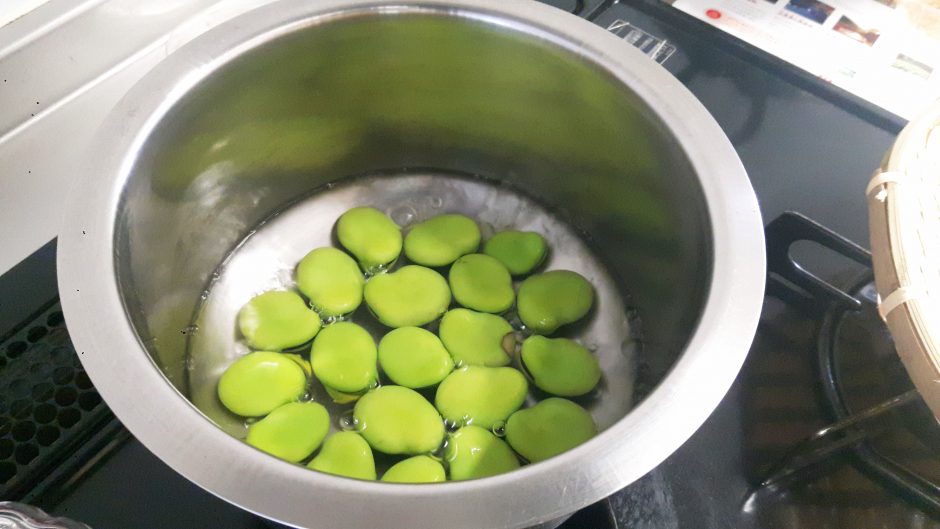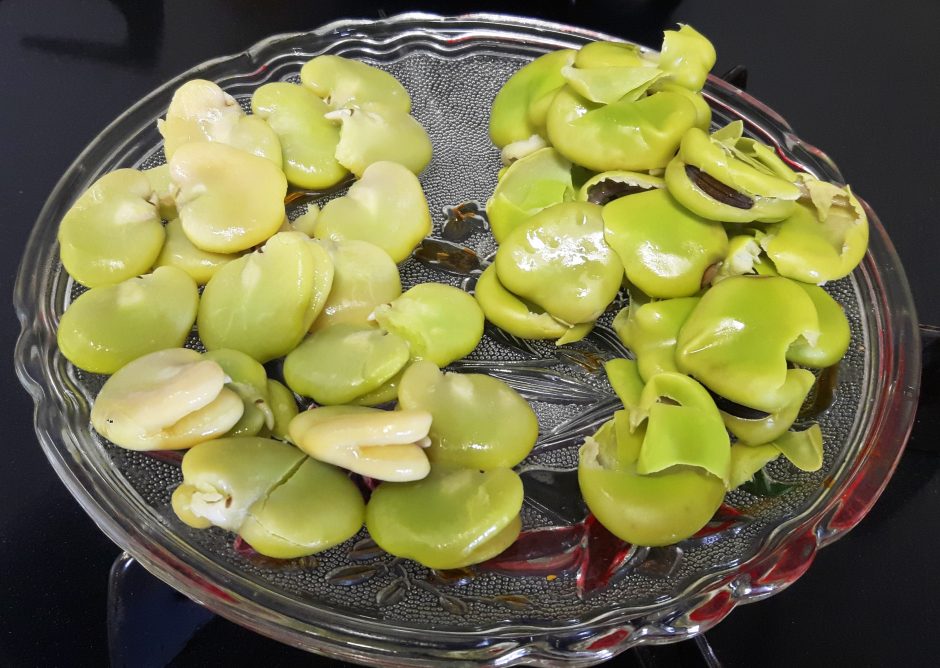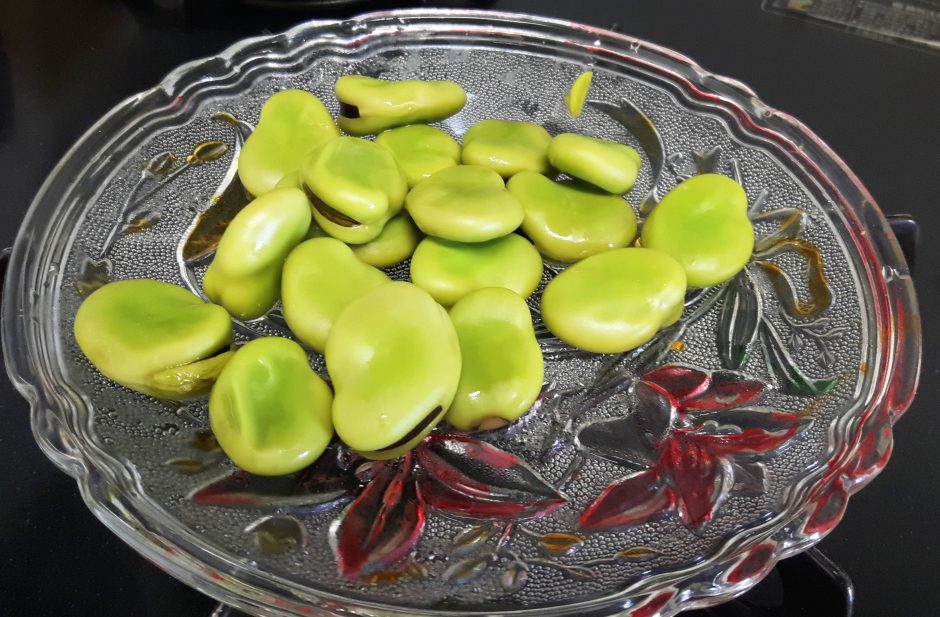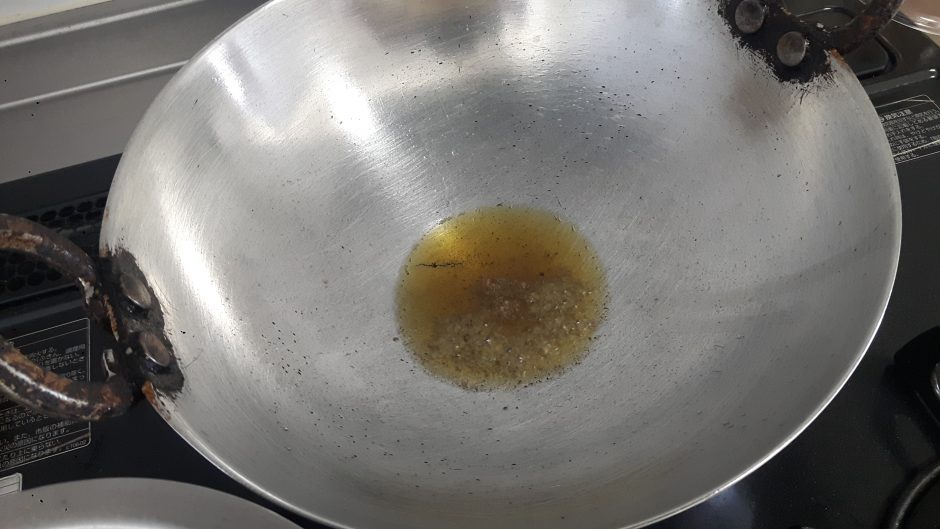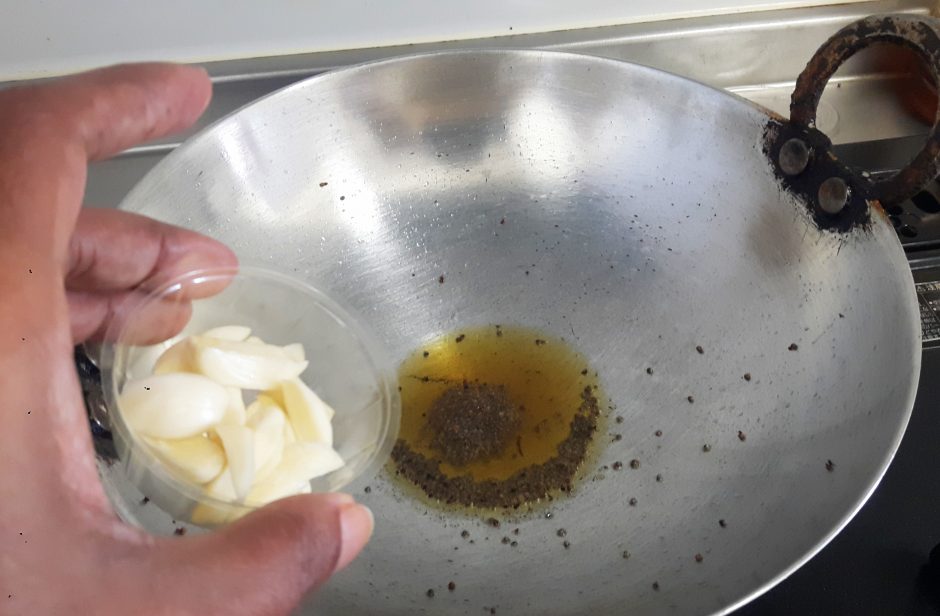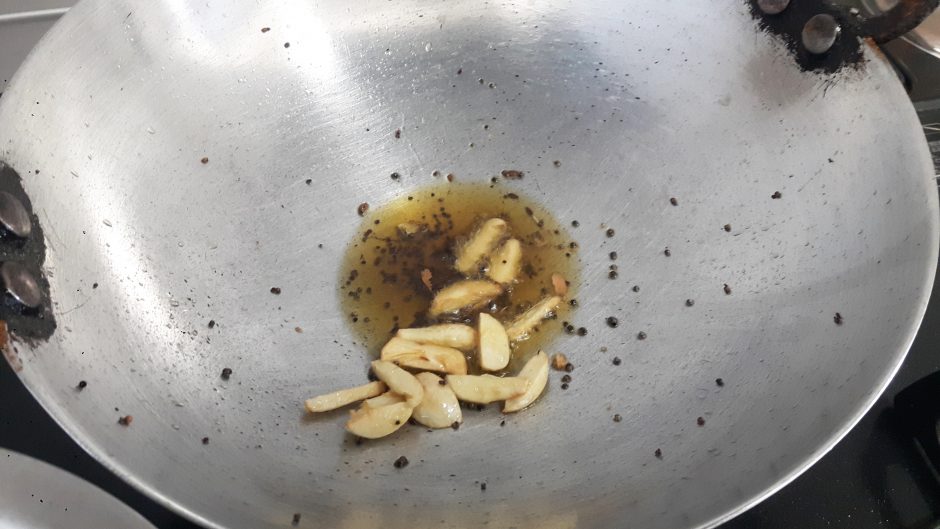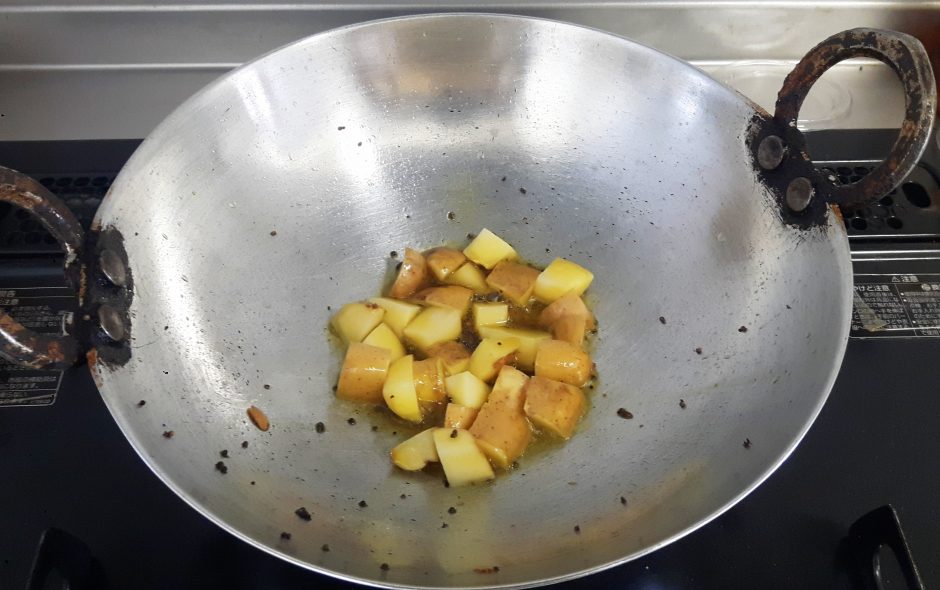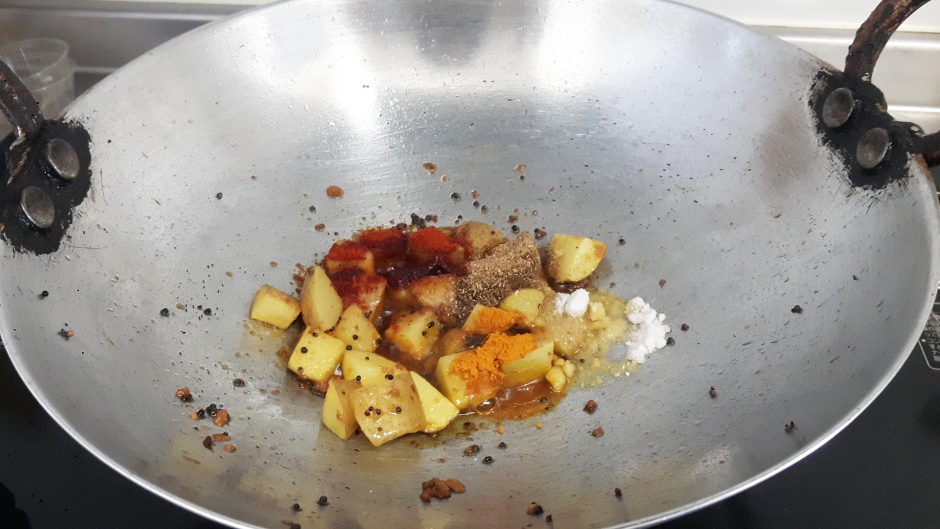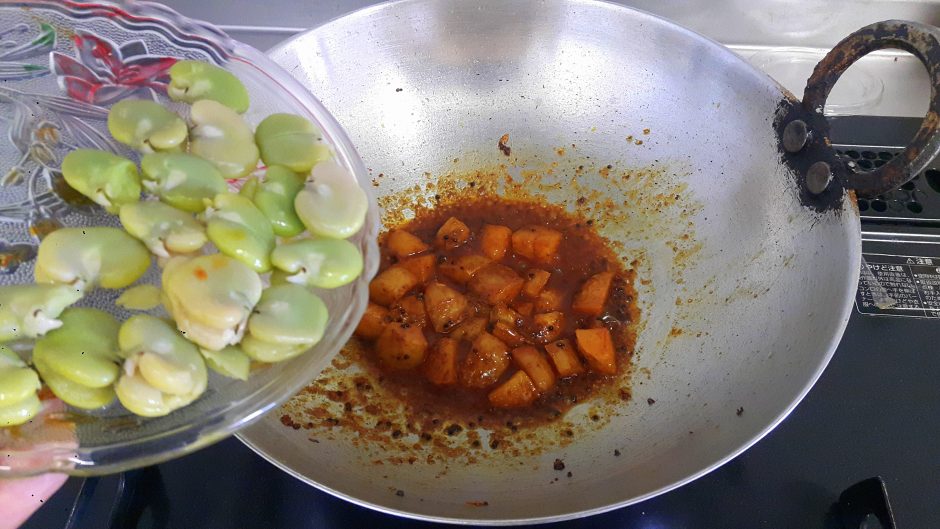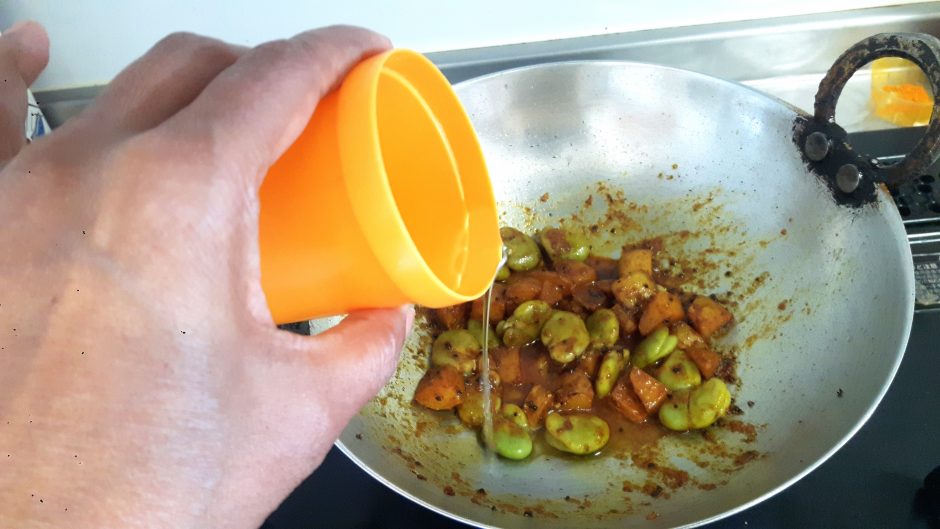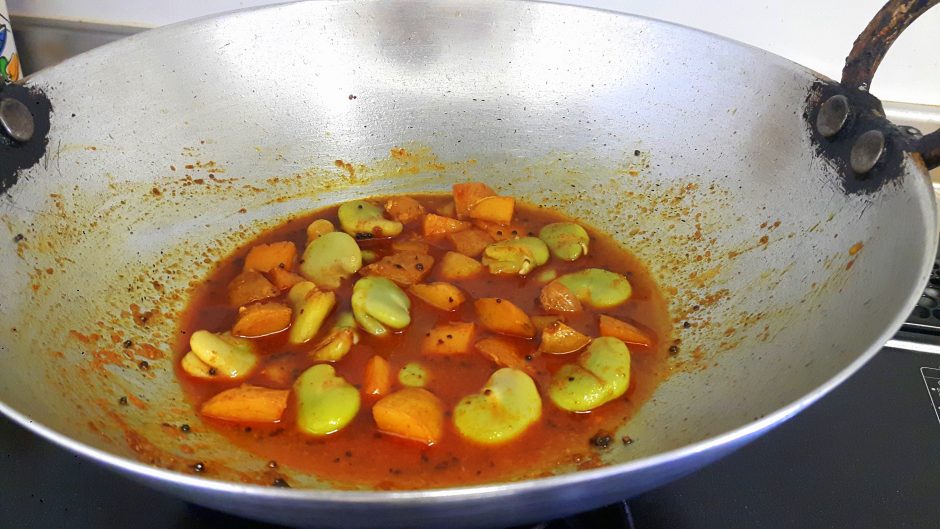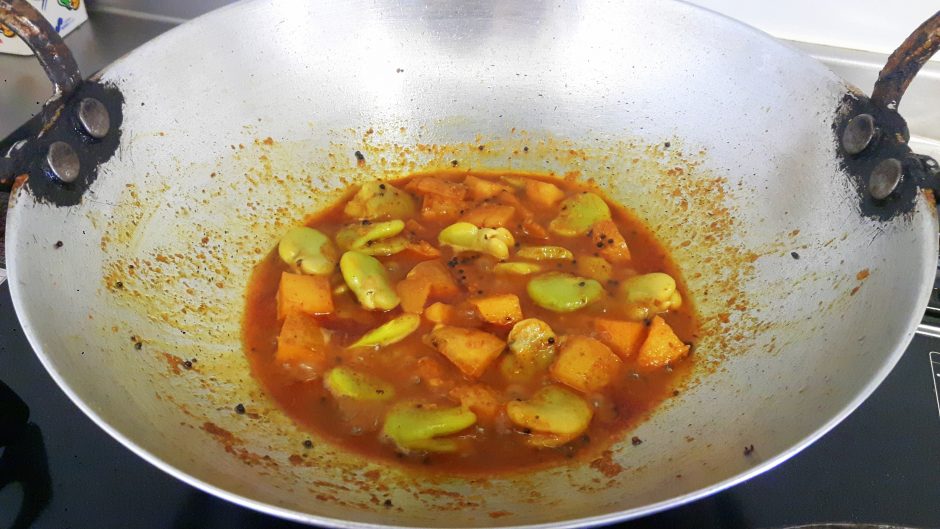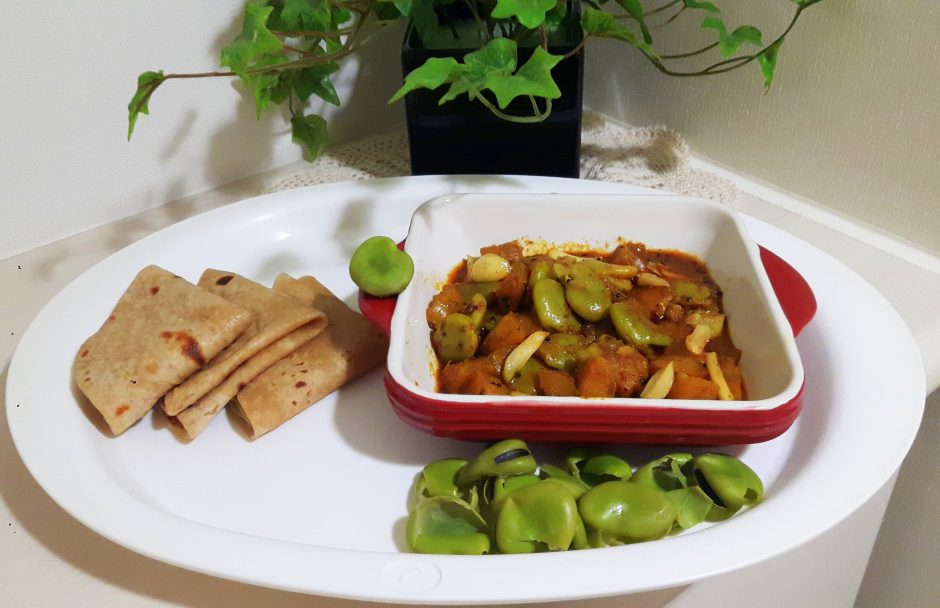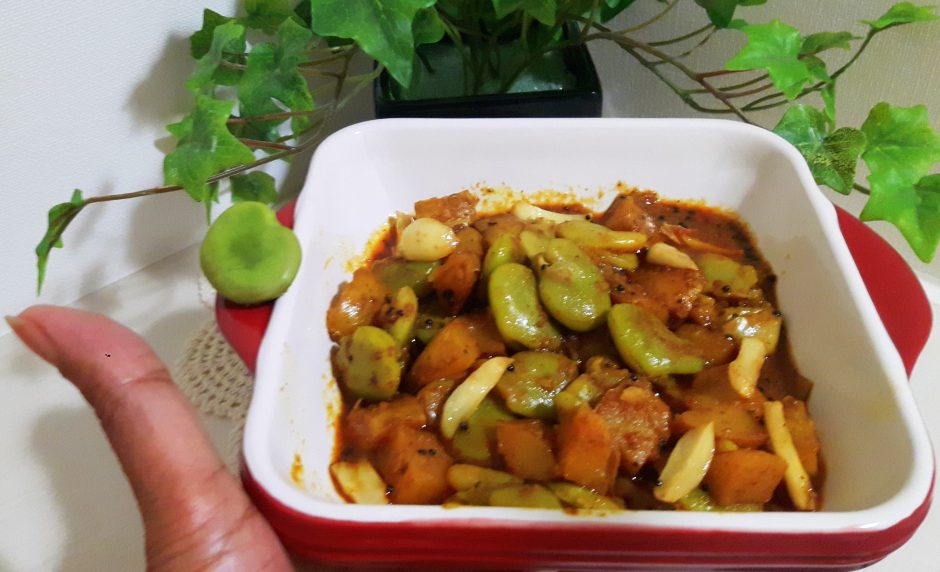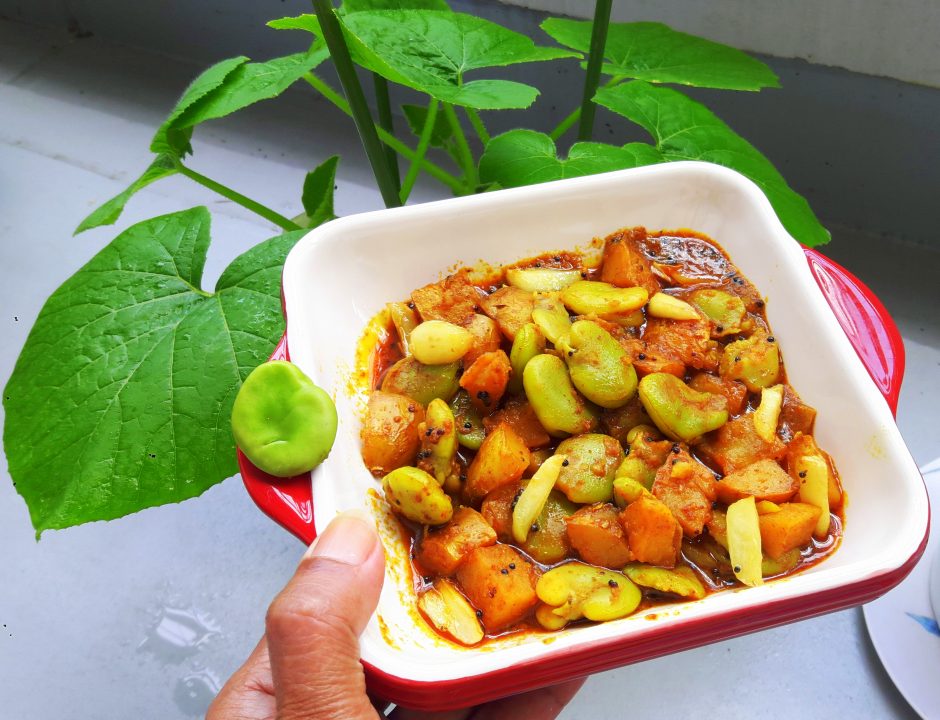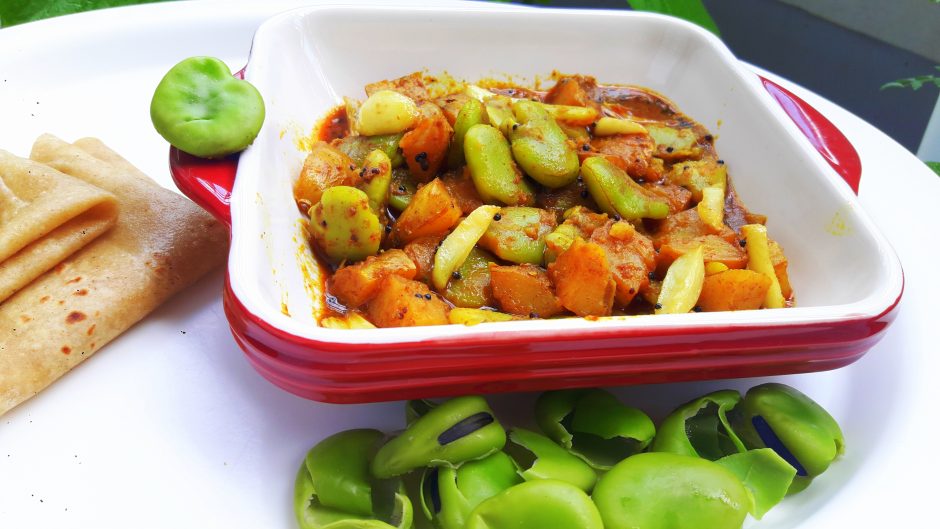 Sora Mame (Fava Beans)sabji by Nag Ratna Sahu is licensed under a Creative Commons Attribution-NonCommercial-ShareAlike 4.0 International License.