The taste of garlic with eggplant goes very well; our family likes the taste most. This is the recipe which I cook often in my day to day routine. Fresh herbs like coriander leaves/Methy leaves and garlic paste I prefer to use in the recipe preferable. Enjoy the recipe made with seasonal vegetables…
Ingredients:
Baigan/ Brinjal (egg plant): 300 gm
Potato (Aaloo): 2 no. (75-100 gm.)
Tomato: 2 no. (Medium size)
Garlic paste: 1 teaspoon
Mustard oil: 2-3 tablespoon
Mustard seed: ½ teaspoon
Chili powder: 1 teaspoon
Turmeric powder: 1 teaspoon
Coriander powder: 1 tablespoon
Salt: 1 teaspoon (as per taste)
Fresh coriander leaves/Methy leave: 20 gm.
Preparation:
Chop eggplant longitudinally (~ 2-3"pieces), keep this in a bowl filled with water otherwise it will turn dark brown due to high iron content. Keep aside.
Chop tomato and potato, keep aside.
Method:
Take fry pan, heat oil, let oil start to smoke, add mustard seed, and sputter it for few seconds.
Add chopped potatoes; stir fry for couple of minutes on low flame, add garlic paste, chili powder, turmeric powder, coriander powder and salt. Stir fry for couple of minutes.
Add tomato continue to fry for couple of minutes; add chopped egg plant stir fry on medium flame for couple of minutes, reduce to low flame, cover the lid and continue to cook until done(if needed add ¼ cup of water, stir occasionally, so that it does not burn).
Add fresh coriander leaves, Put off the flame (in this recipe I used dried green coriander powder because that time I did not have fresh coriander leaves)
'Garlicky Baigan/ Brinjal (Egg plant) Aaloo' is ready to be served.
Transfer the sabji into serving bowl. Serve with Paratha, Poori or Rice.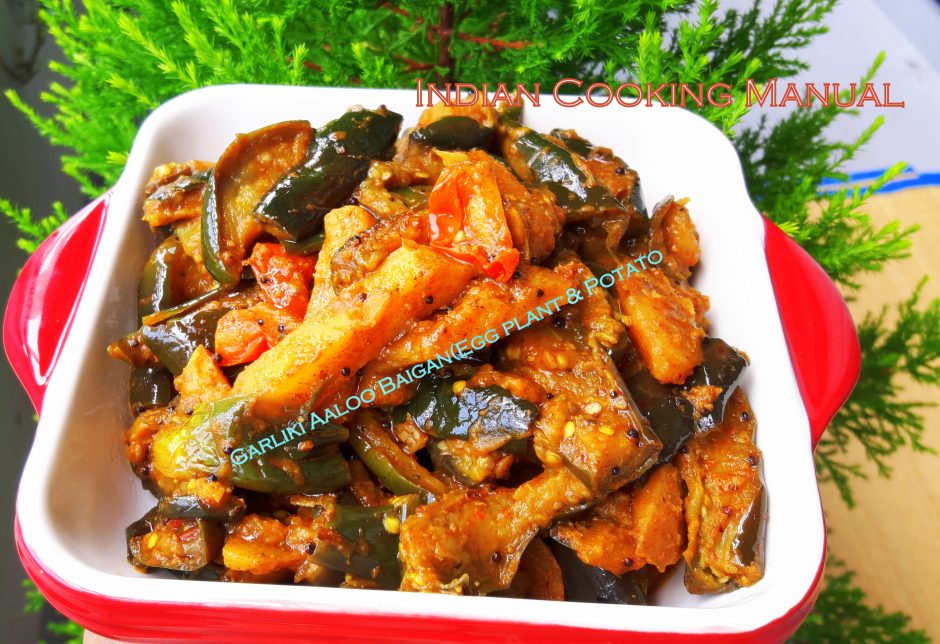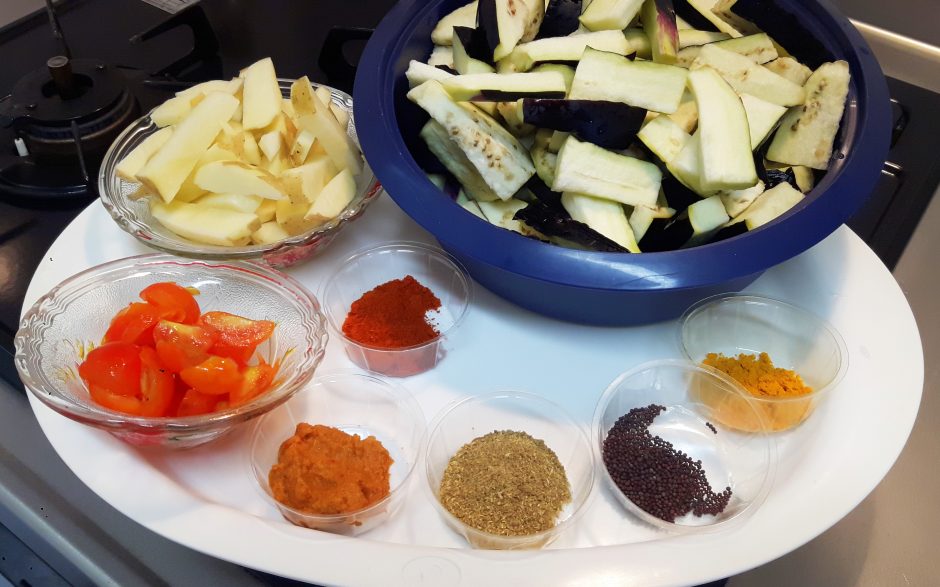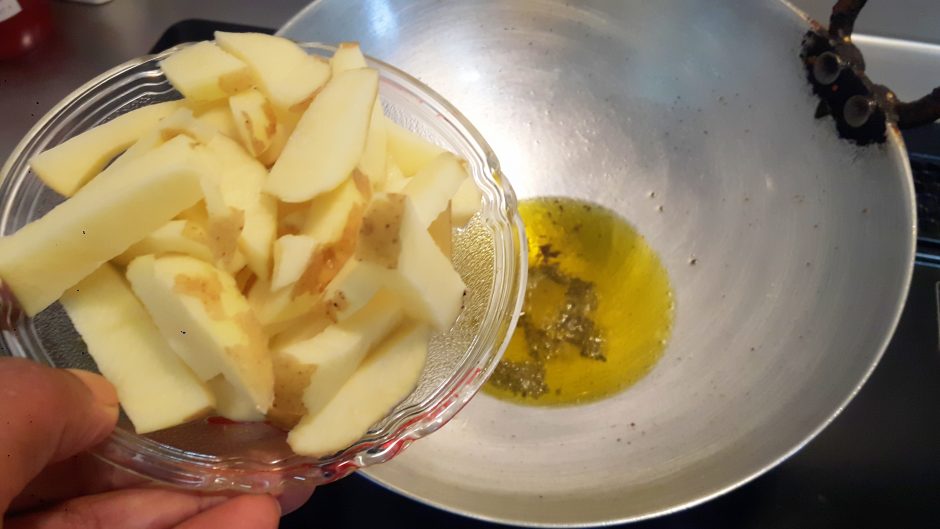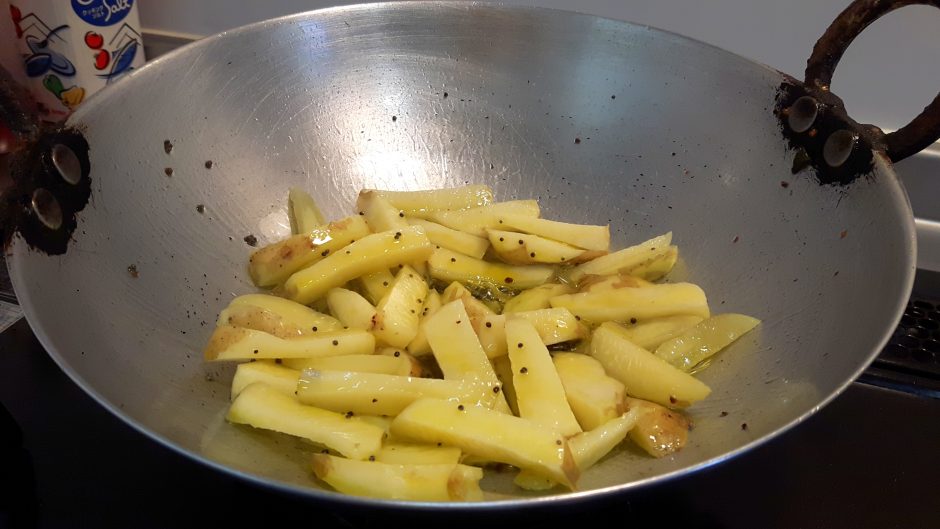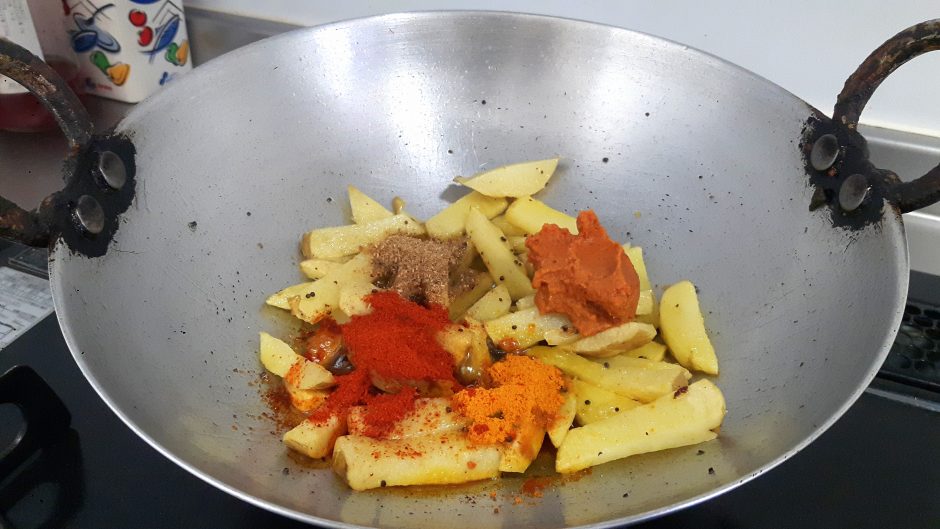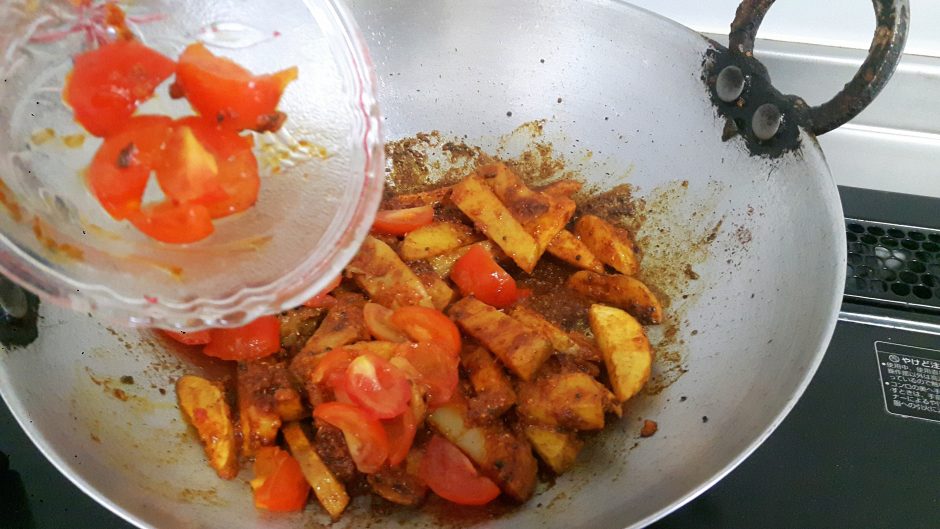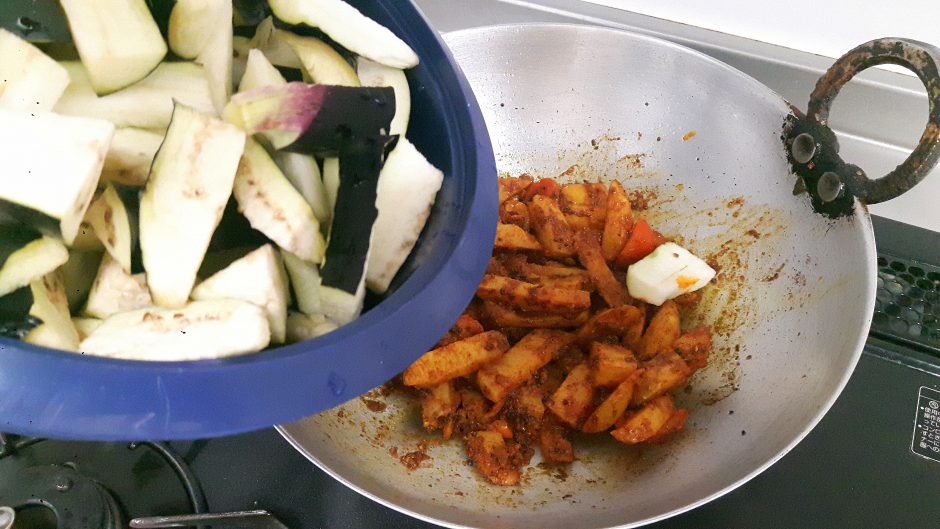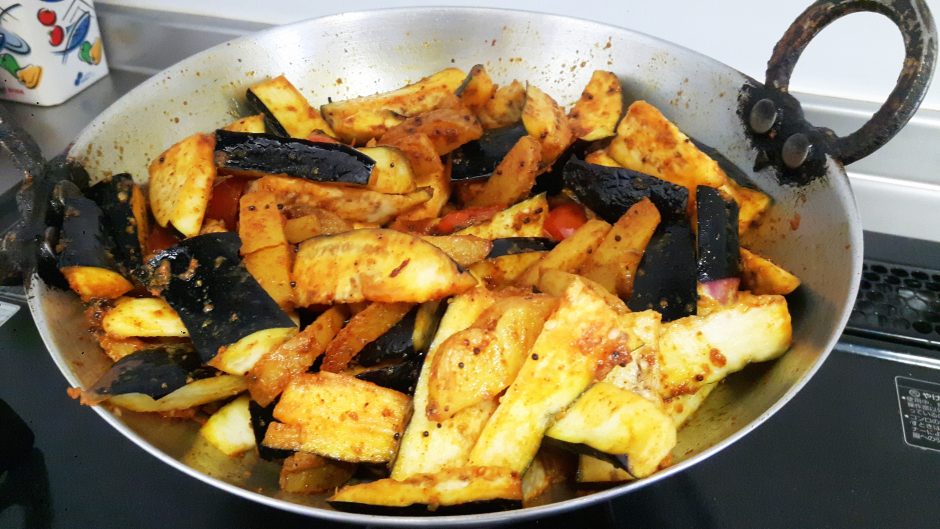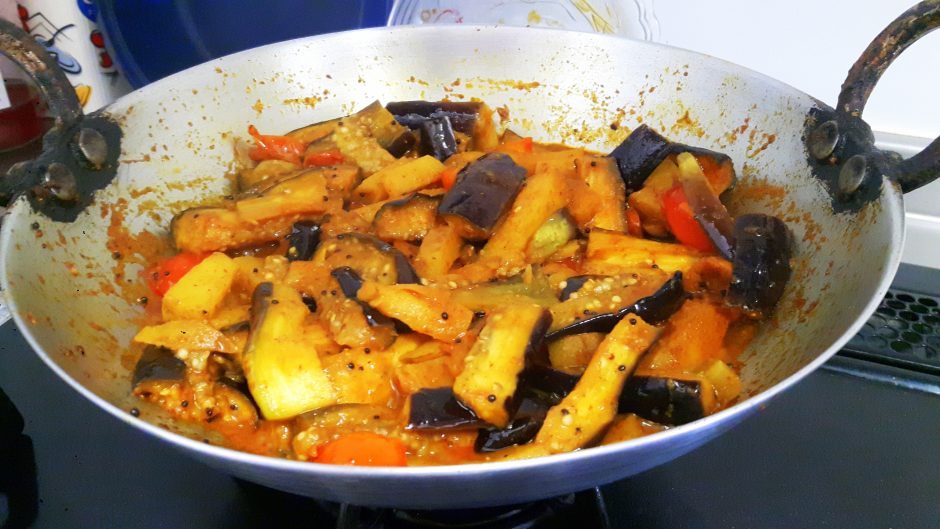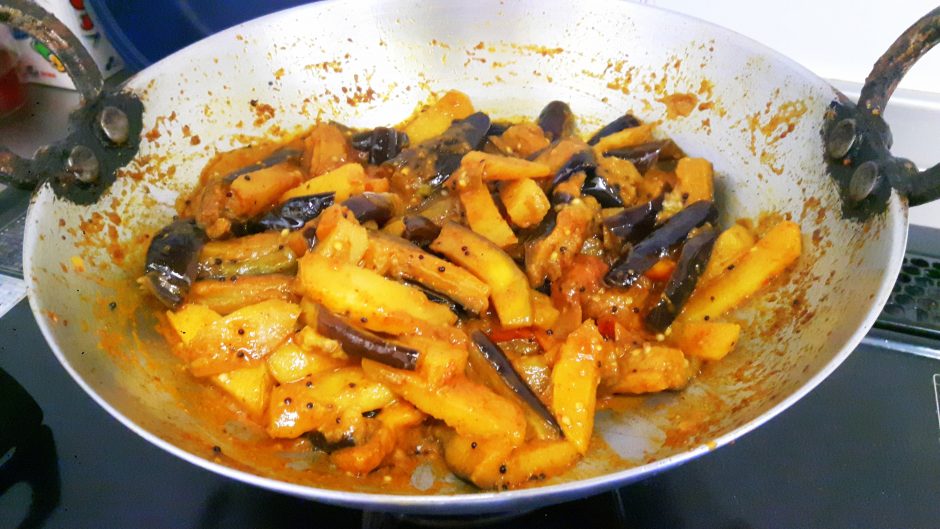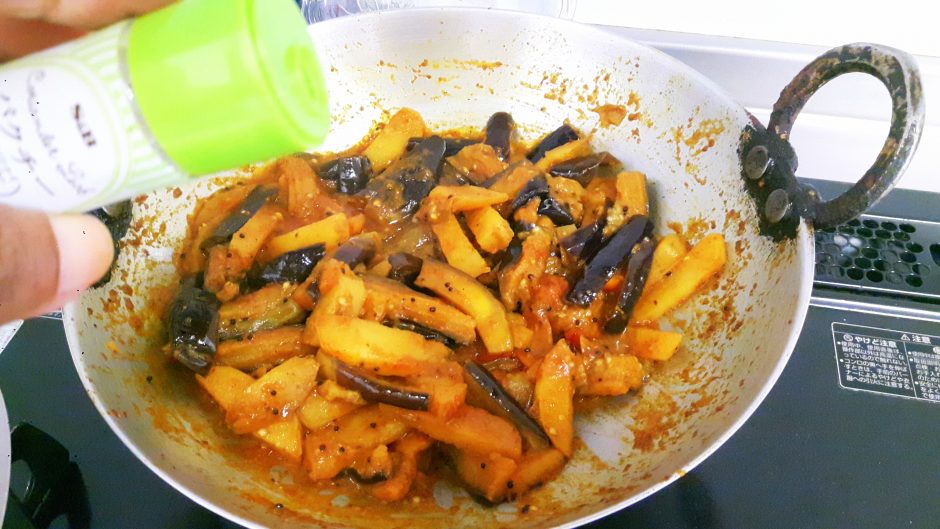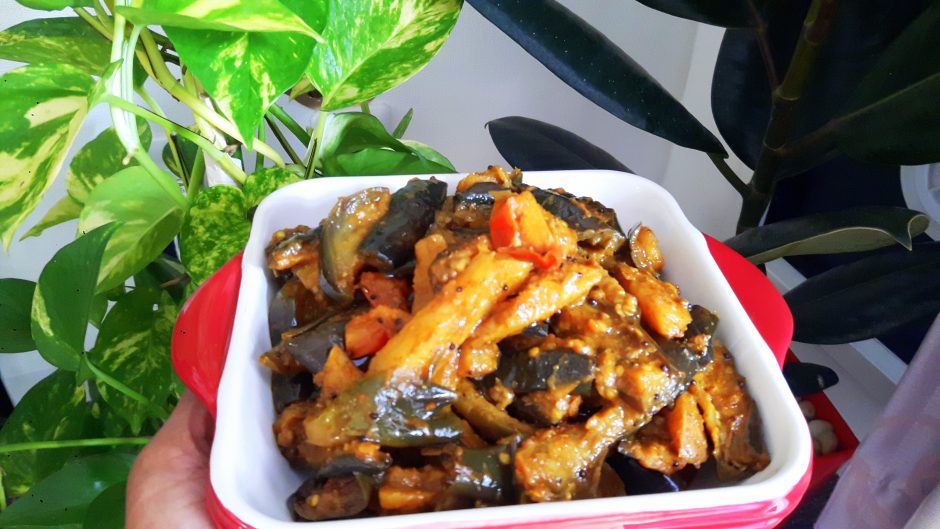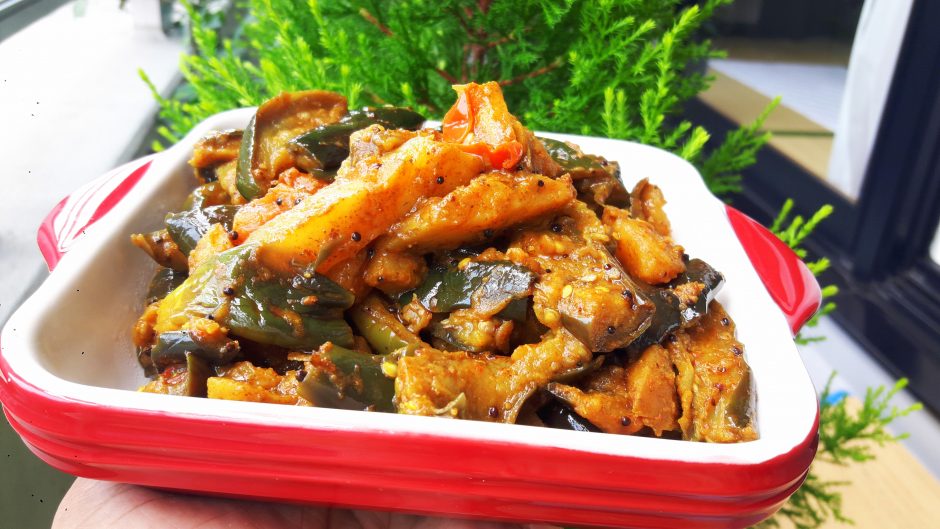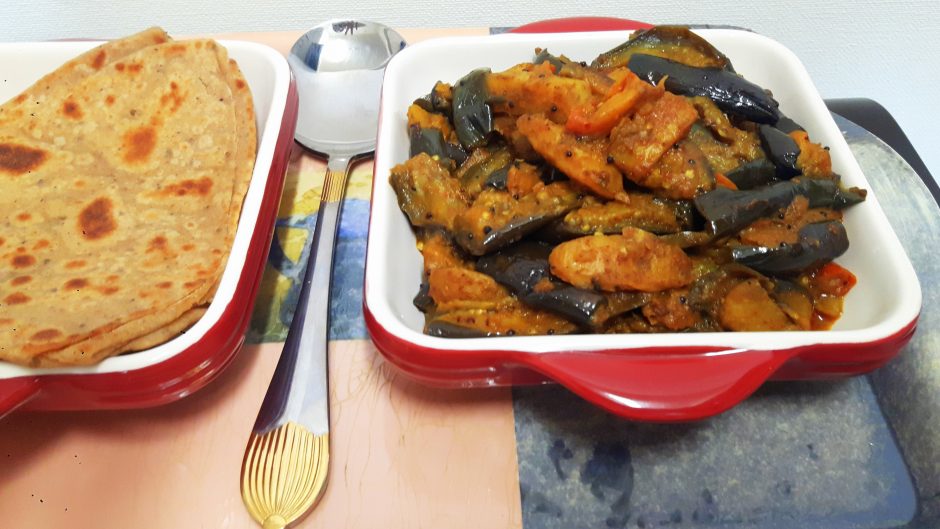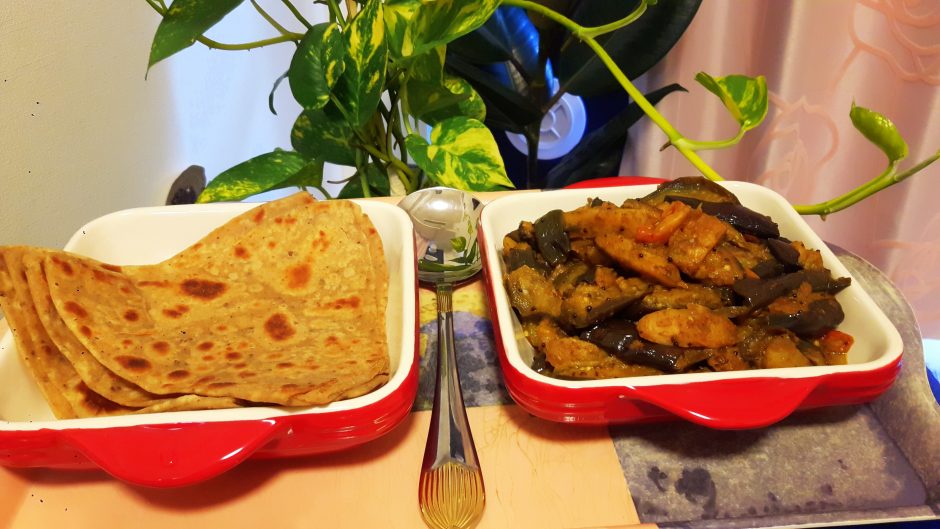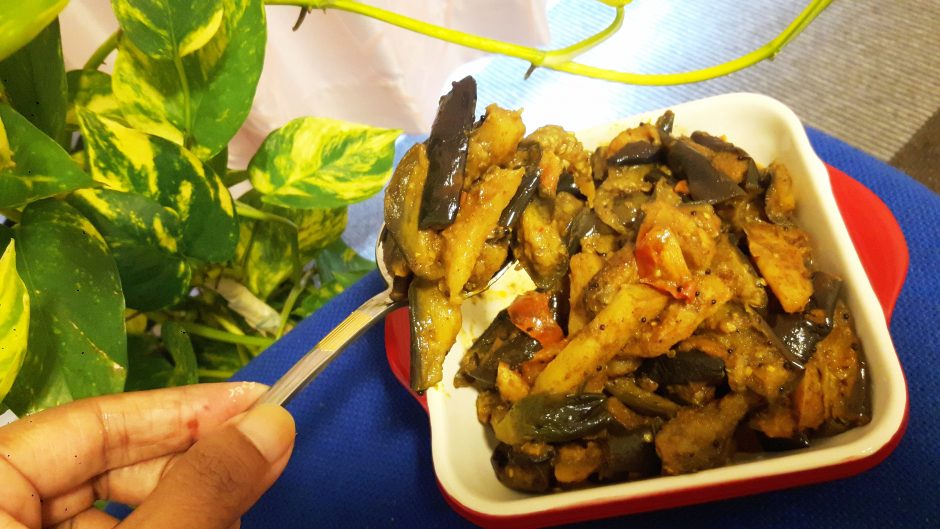 Garlicky Aaloo Baigan/ Brinjal (Egg plant) by Nag Ratna Sahu is licensed under a Creative Commons Attribution-NonCommercial-ShareAlike 4.0 International License.