This is the Pakistani style of cooking, they prefer to cook food without using pressure cooker till the date; Dal and Rice an integral part of Indian people's food, some people prefer chapatti (Indian bread/ Roti) with Dal in their meals. 'Mung and Masoor Dal' is prepared at least 3-4 times in every week in north Indian houses. The recipe I prepared is traditional as our grandmother or her mother prepared without pressure cooker; I too prepared dal without using pressure cooker, in the Bhagona by slow cooking method. It took little more time than pressure cooker but believe me not too much, the taste was totally different. The Baghar (seasoning/chhonk) made the dal flavorful.
Ingredients:
Mung dal (split green gram): 50 gm
Masoor dal (red lentil): 50 gm.
Tomato/ canned tomato: 2 no. (Medium size)
Water: 2-3 cups
For Baghar/ seasoning:
Ghee: 3 tablespoon
Cumin seed: 1 teaspoon
Green chili: 1-2 no.
Dry red chili: 1-2 no.
Ginger: 1" piece
Garlic: 3-4 clove(optional)
Onion: ¼ no. (Medium size)
Turmeric powder: half teaspoon
Crushed chili (kuti Mirch): ½ teaspoon
Garam masala: ¼ teaspoon
Mango pickle: ¼ teaspoon
Salt: one teaspoon (as per taste)
Preparation:
Peel off and chop the onion and ginger, slit green chili, keep aside.
Method:
Take a Bhagona (pateela), put 400 ml water, when water starts boiling add washed dal; cook dal on medium flame.
When dal gets frothy; remove forth and continue to cook on medium low flame with lid 'on' till it is done 90%, add tomato; continue to cook for couple of minutes, put off the flame.
'Mung (Green gram) Masoor (Red lentil) Dal' is ready for seasoning; you may add water to reach your desire consistency.
Seasoning:
Take wok, put ghee in it, add dry red chili, cumin seed, and sputter it for few seconds; add chopped onion, garlic, ginger, salt, chili powder and turmeric powder, transfer prepared dal into it. Take a boil; cover it for couple of minutes.
 It is ready to be served at the time of lunch or dinner, along with chapatti and rice. Don't forget to decorate with coriander leaves and green chili.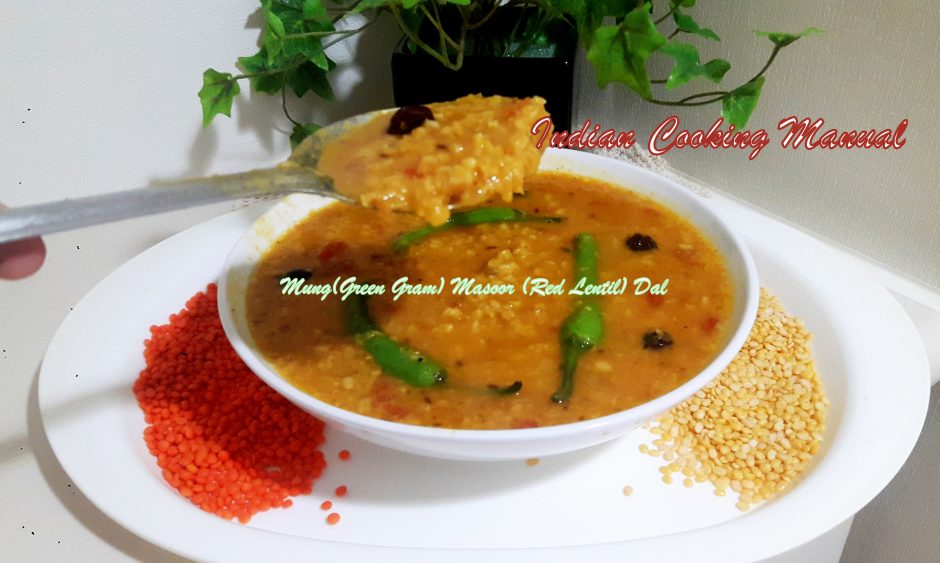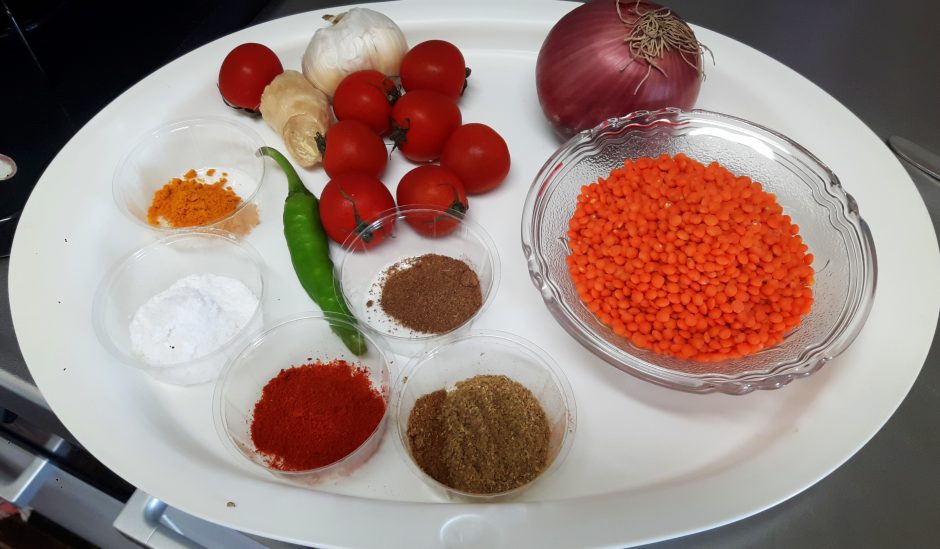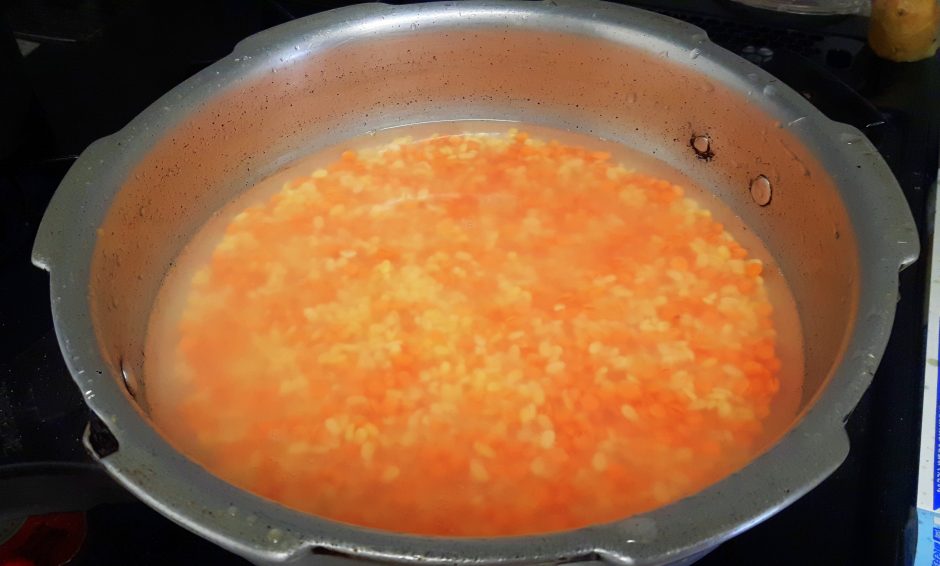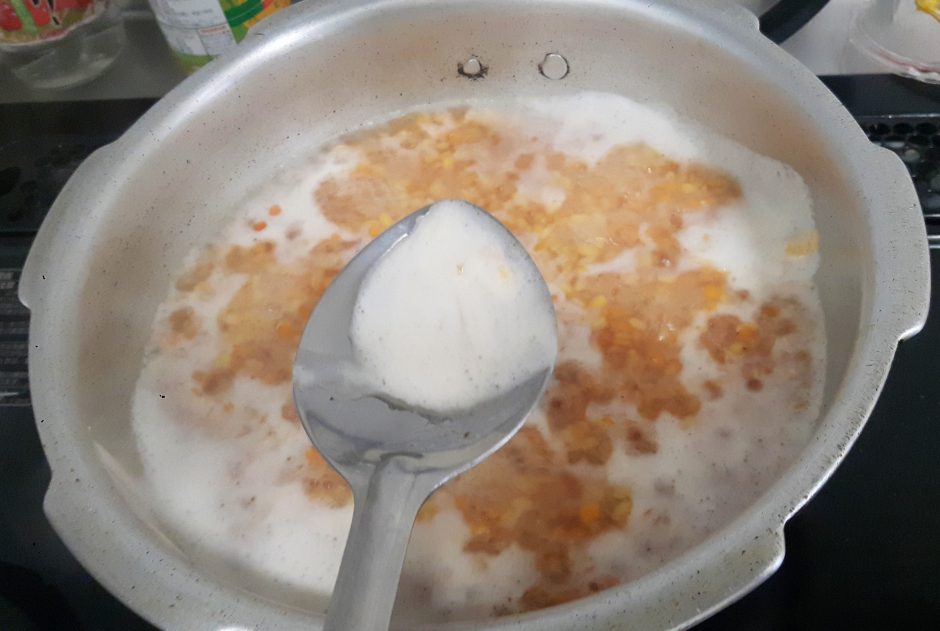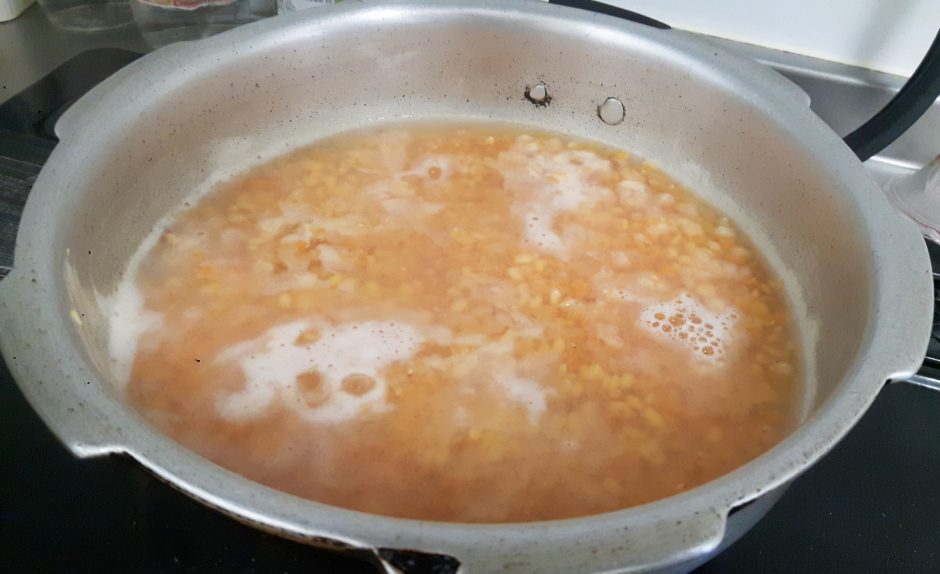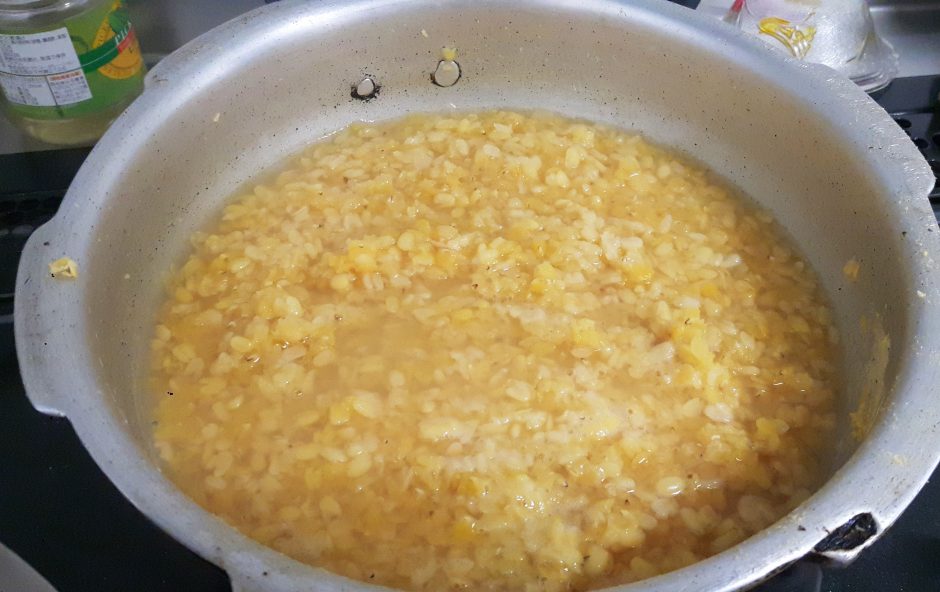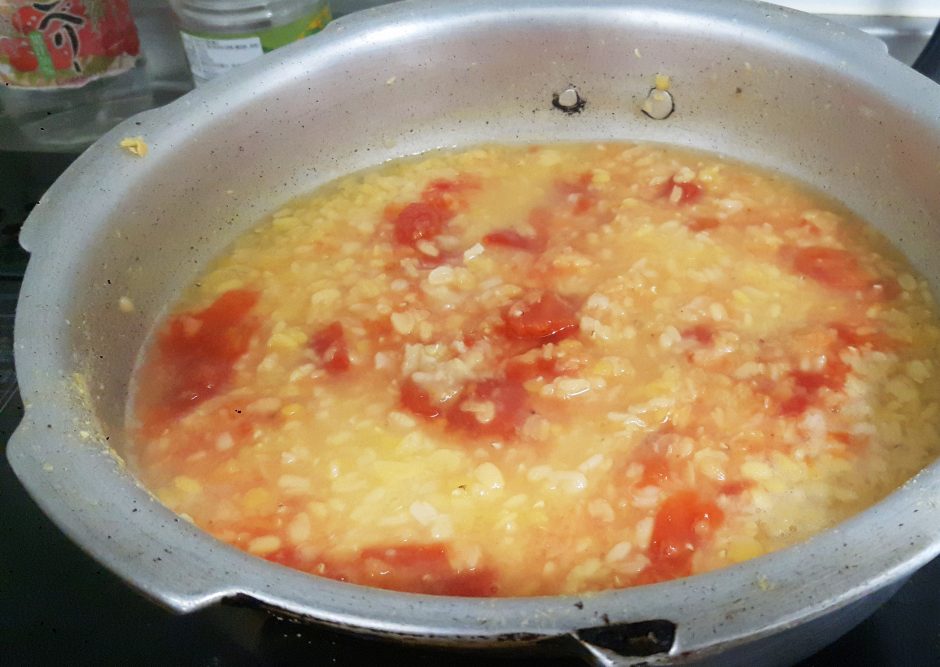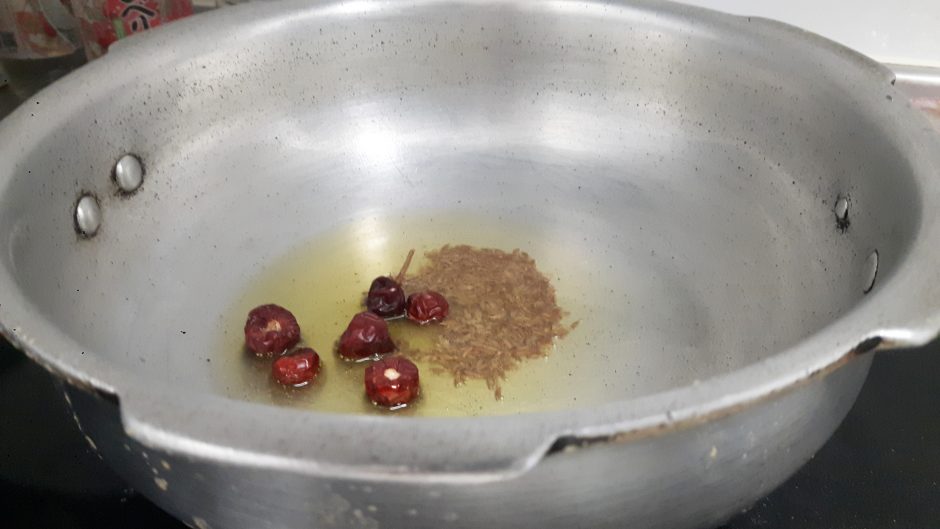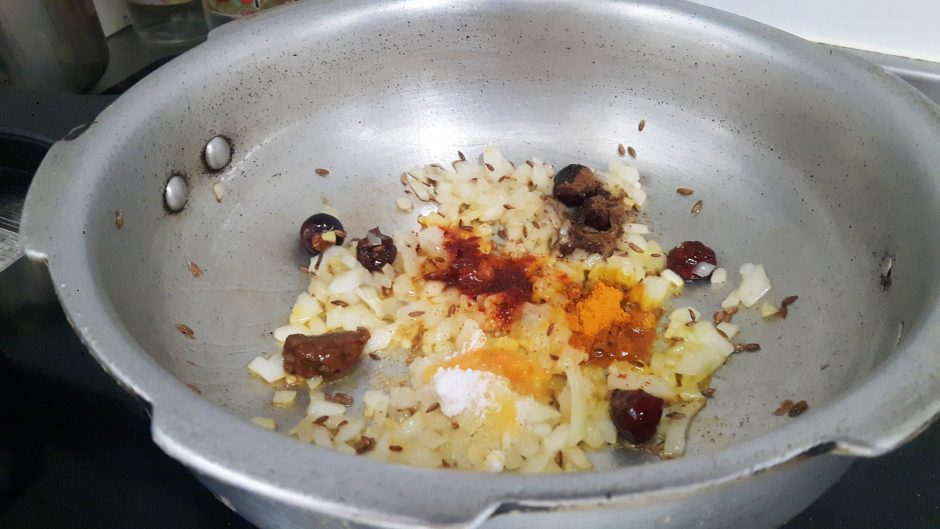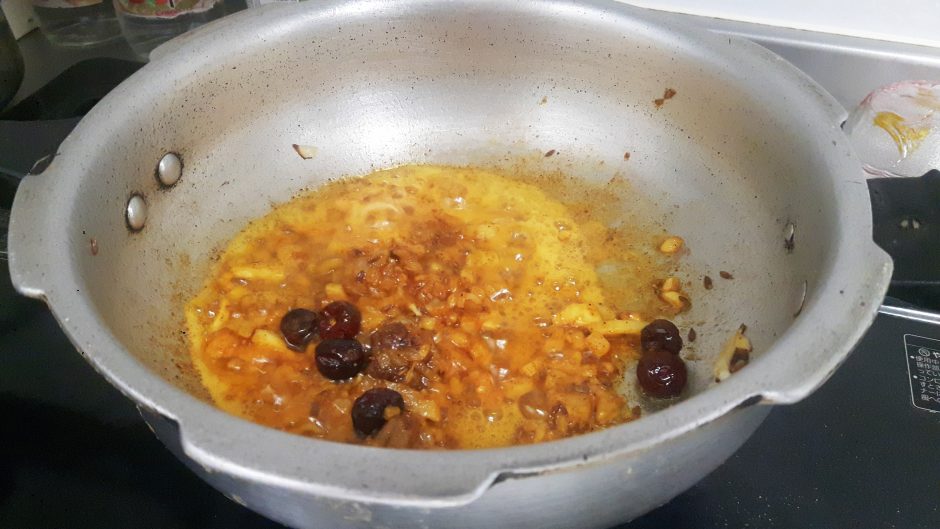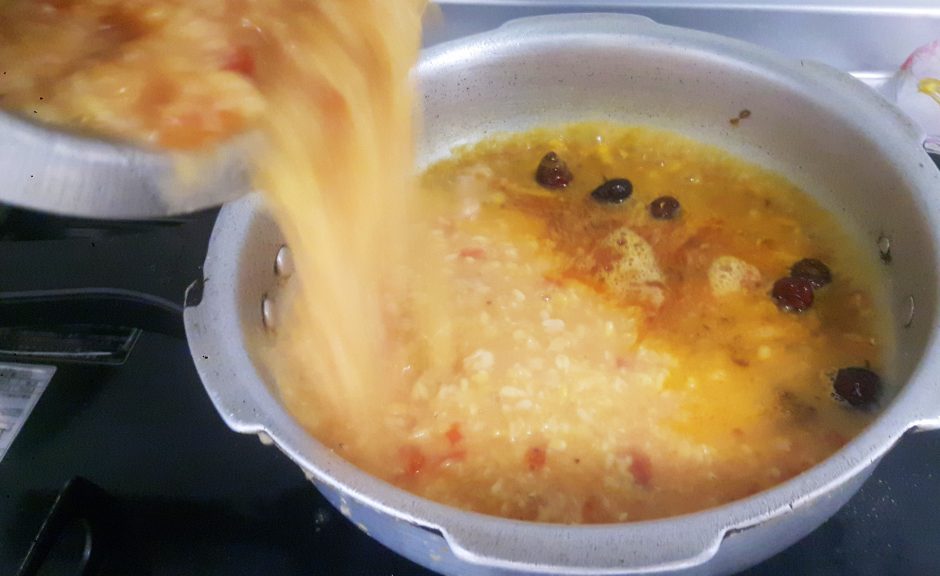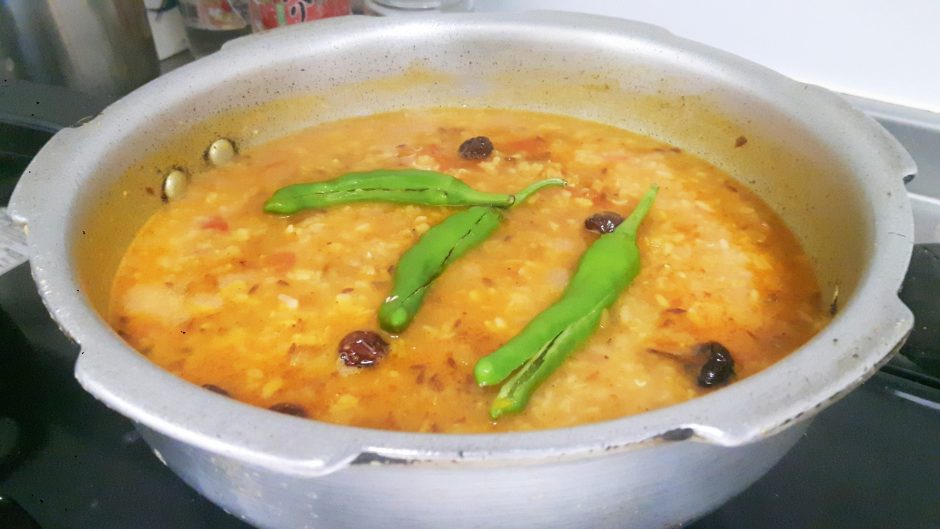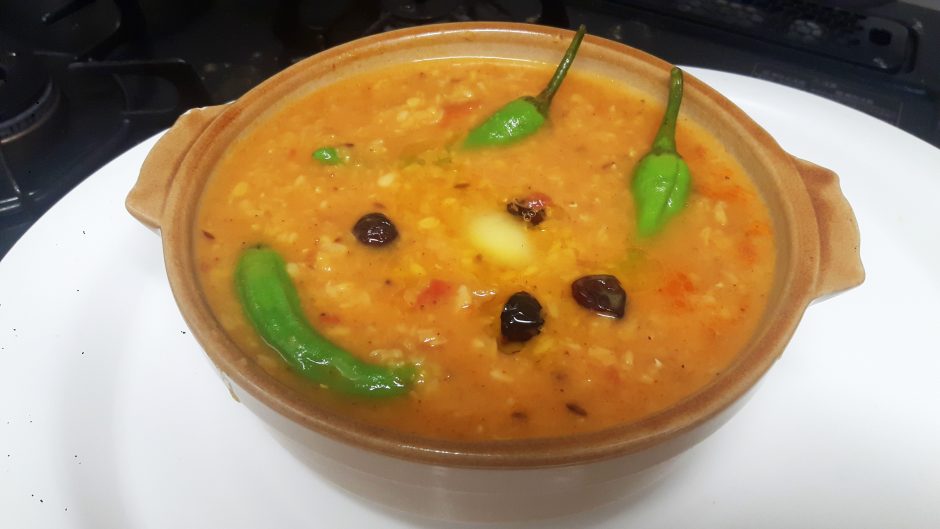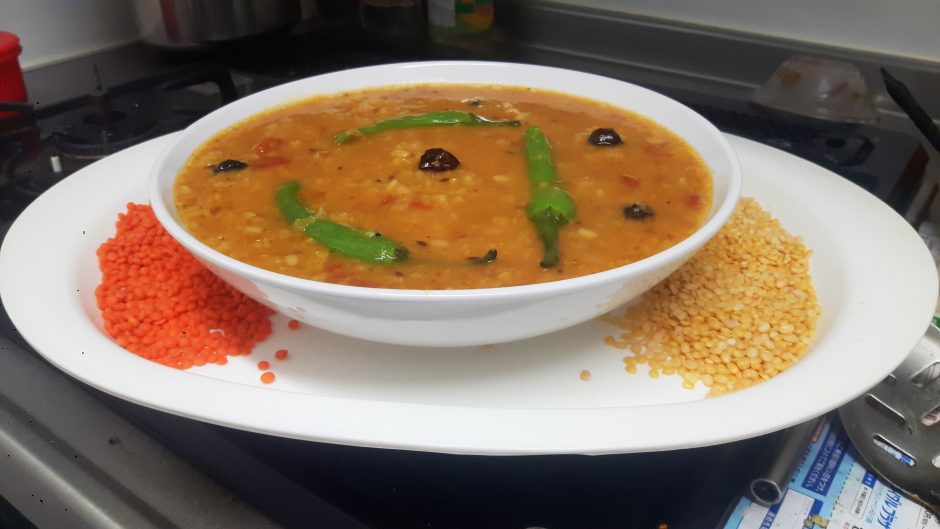 Mung (Green gram) Masoor (Red lentil) Dal by Nag Ratna Sahu is licensed under a Creative Commons Attribution-NonCommercial-ShareAlike 4.0 International License.