Zucchini is available here(Japan) all the year it is counted as super food because it is heart friendly, wonderful source of potassium, lowering agent to high blood pressure and cholesterol. Adding protein rich Masoor dal (red lentil), Chana dal, Chick peas, and Boiled Red beans provides additional benefits.
In my opinion the combination of 'Zucchini with Masoor Dal (Red lentil)' is excellent, not only nutritious but delicious too. I cooked this recipe yester-night for dinner with chapatti; it was so delicious and also a complete meal…
Ingredients:
Zucchini: 500 gm
Onion: 2 no (medium)
Ginger: 2" piece
Garlic: 2 cloves
Tomato: 1-2 no.
Masoor dal (Red lentil): 50 gm
Panch Phoran (mixture of cumin, mustard, fennel seed, fenugreek seed: 1 teaspoon
Bay leaf: 1 no.
Chili powder: 1 tablespoon (as per your taste)
Coriander powder: 1 tablespoon
Turmeric powder: 1 teaspoon
Garam masala Powder: ½ teaspoon
Salt: 1 tablespoon (as per taste)
Olive oil/ Cooking oil: 3 tablespoon
Preparation:
Chop Zucchini in thick and longitudinally into 2-3"pieces as given in photo.
Chop the onion, ginger, garlic and tomato too.
Method:
Take a fry pan. Heat oil and add Panch Phoran and Bay leaf, sputter it for few seconds; add grated ginger and garlic fry for few seconds, add chopped onion; fry it till onion turns transparent (3-5 minutes).
Add chopped tomatoes and dry masala; stir-fry till tomato gets messy in appearance, add chopped zucchini; stir properly so that the masala mix with Zucchini, cook it on medium flame till it is half done.
Wash the Masoor dal with water, add into Zucchini stir fry for couple of minutes at medium flame; add a cup of water continue to cook on medium low flame till it is done.
Add Garam masala powder; put off the flame, transfer after 5 minutes into serving bowl. Decorate with coriander leaves and green chili.
'Zucchini with Masoor dal (Red lentil)' is ready to enjoy with hot ghee doused chapatti or Basmati Rice.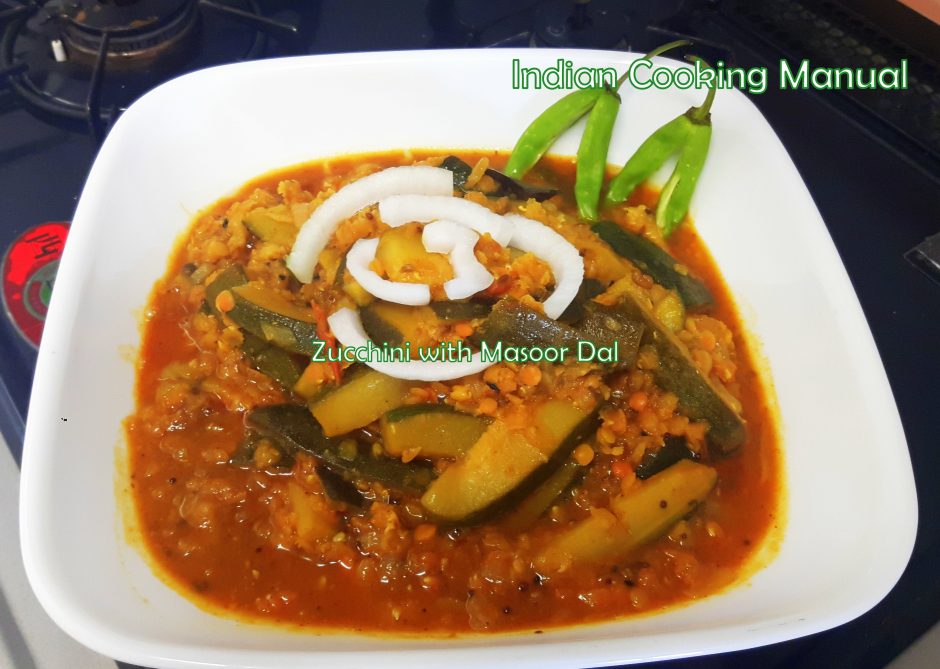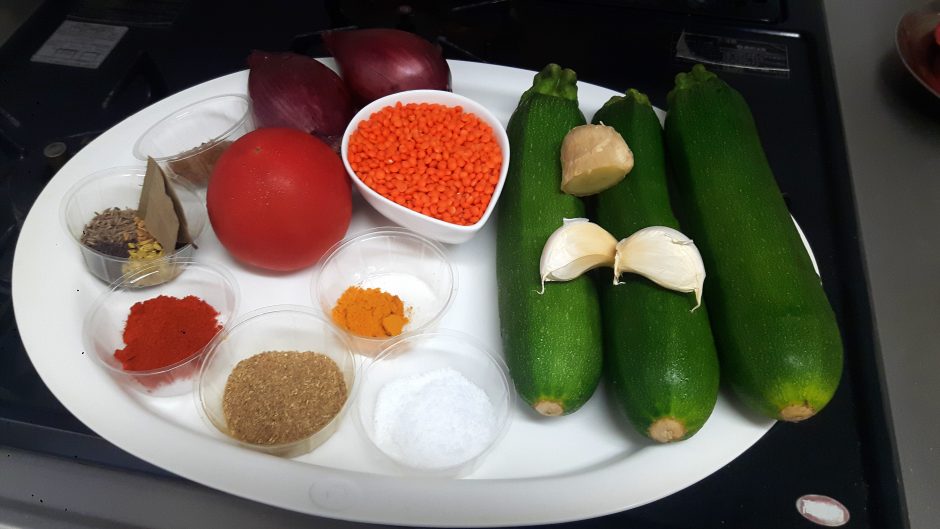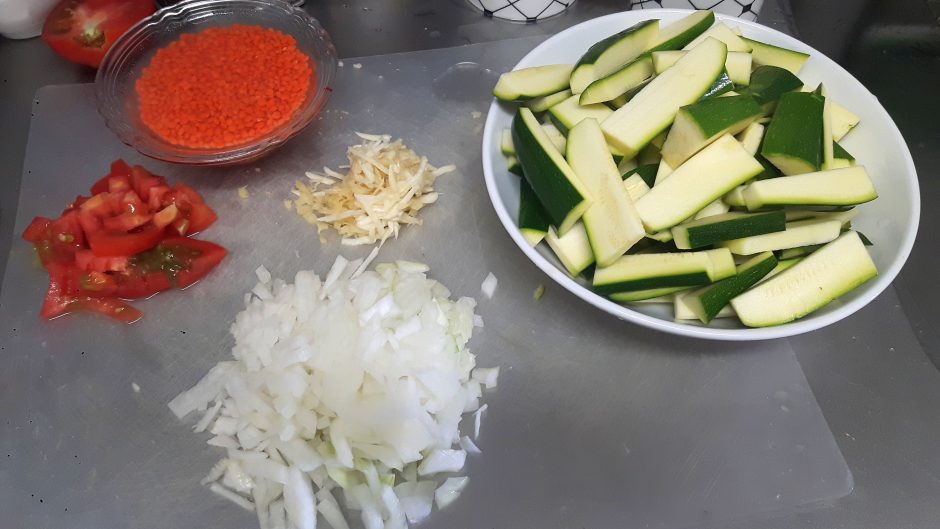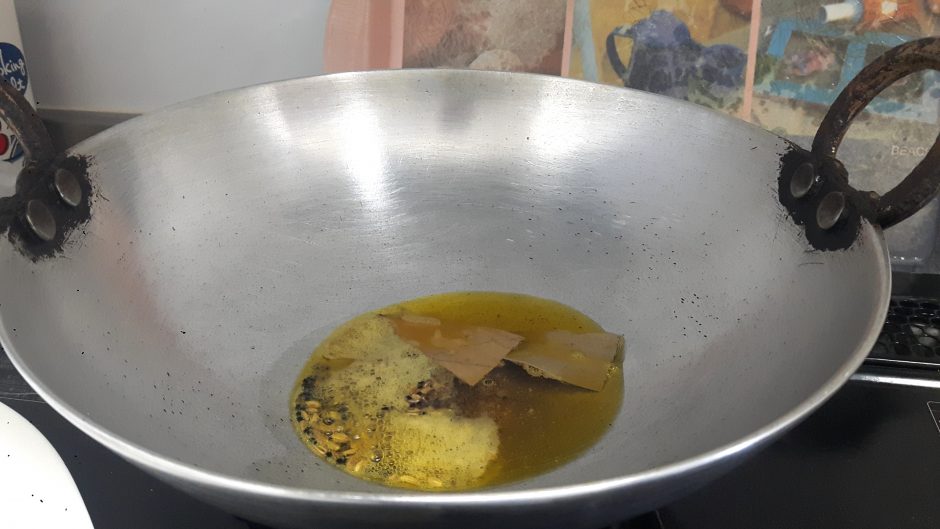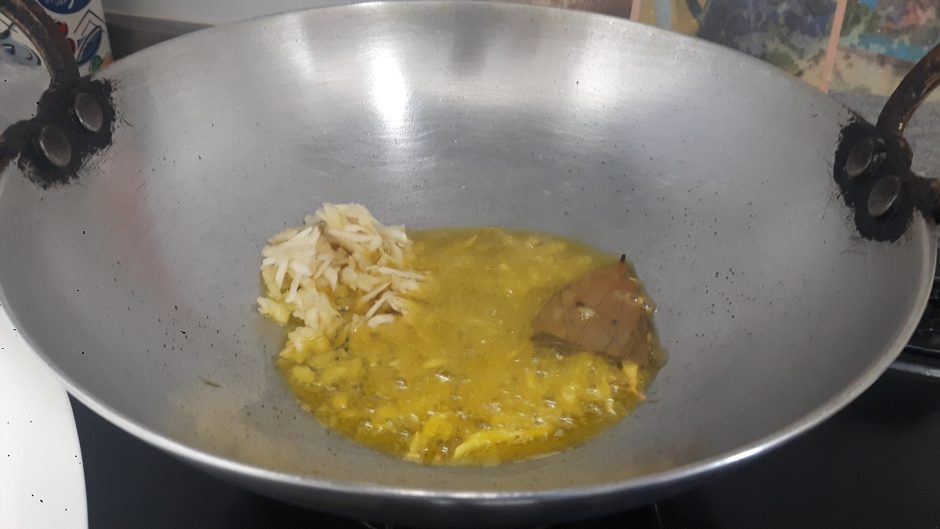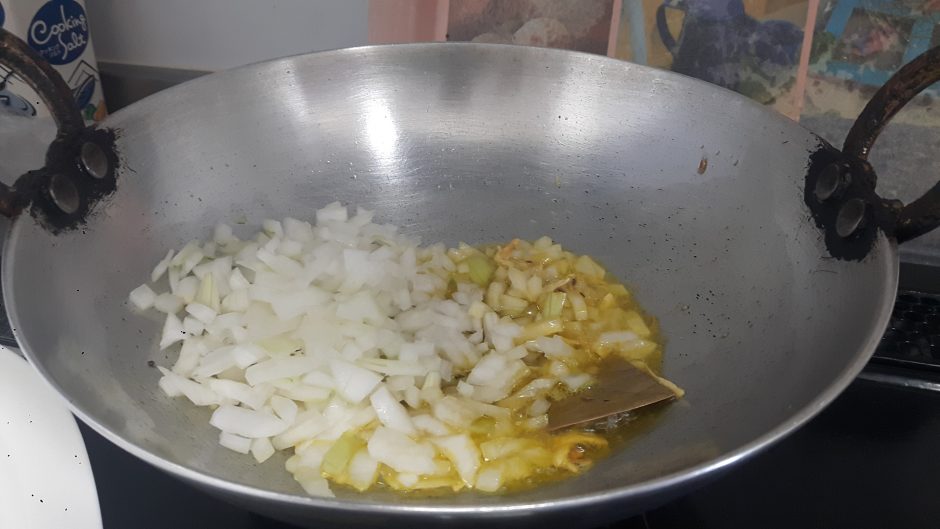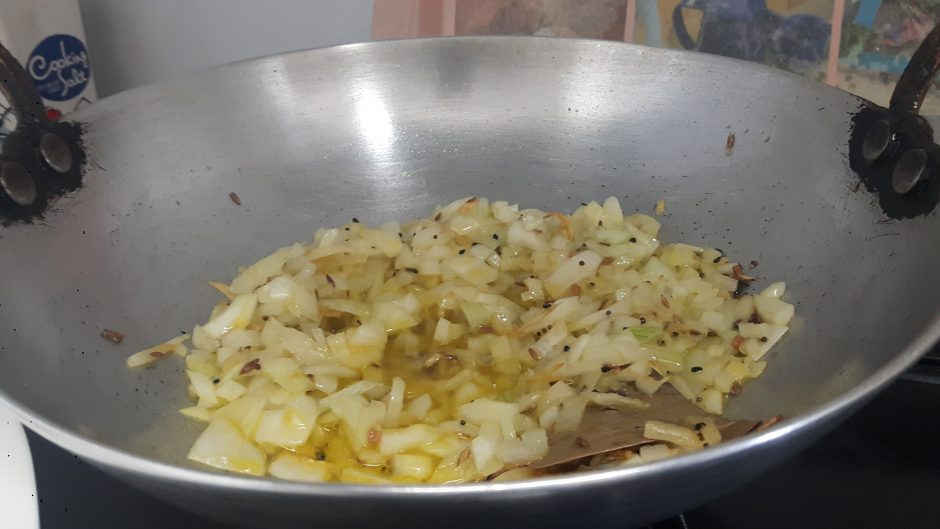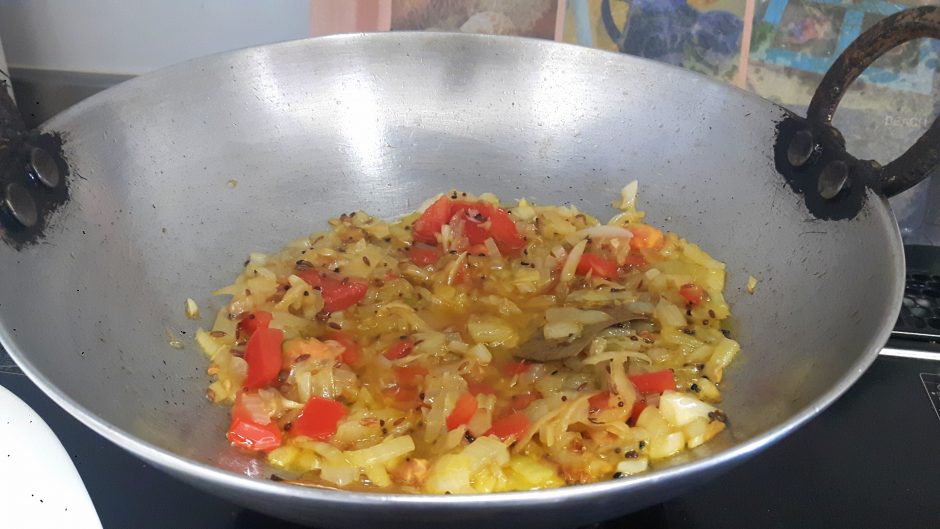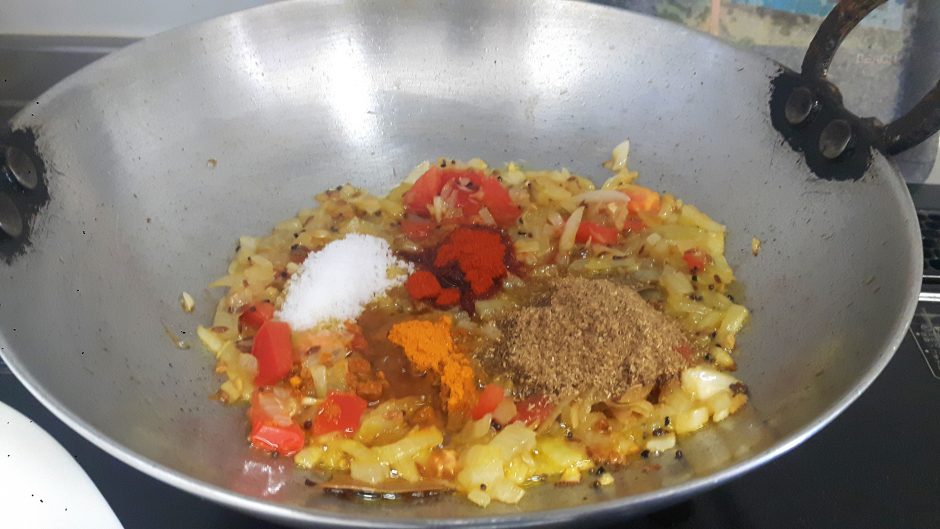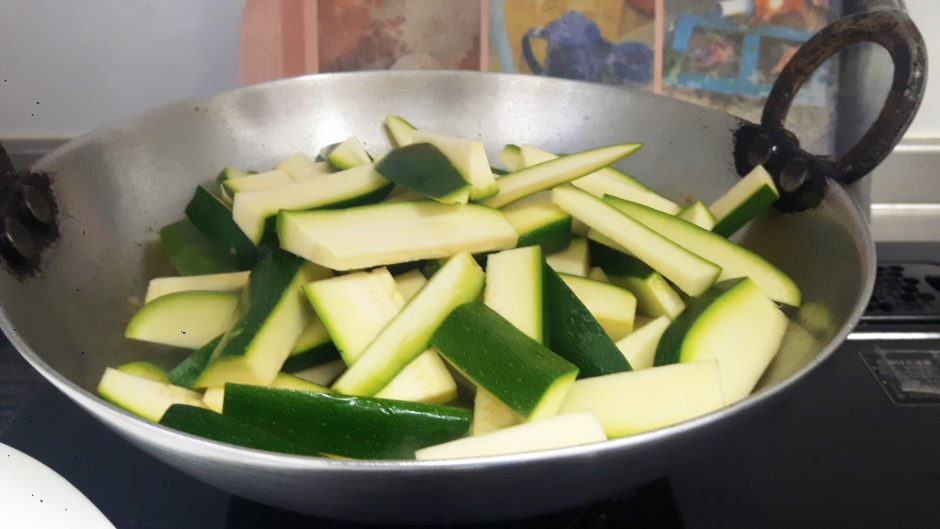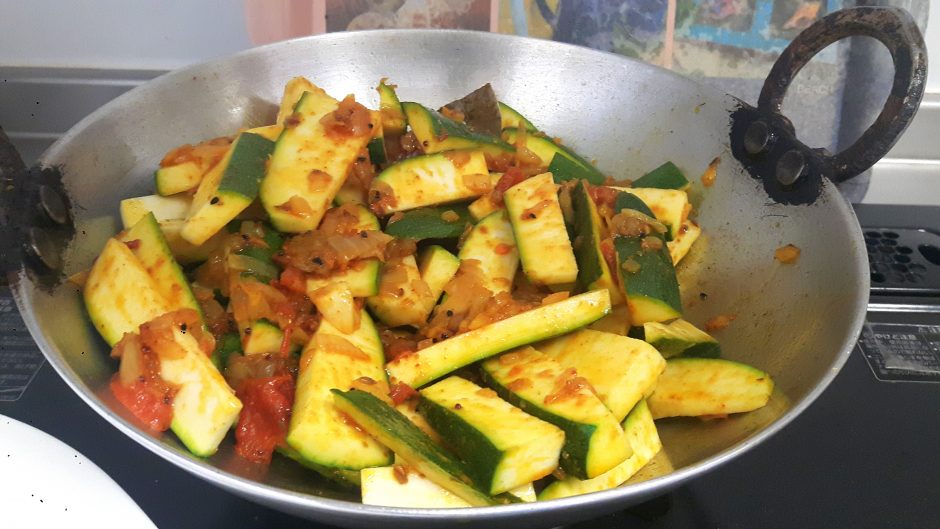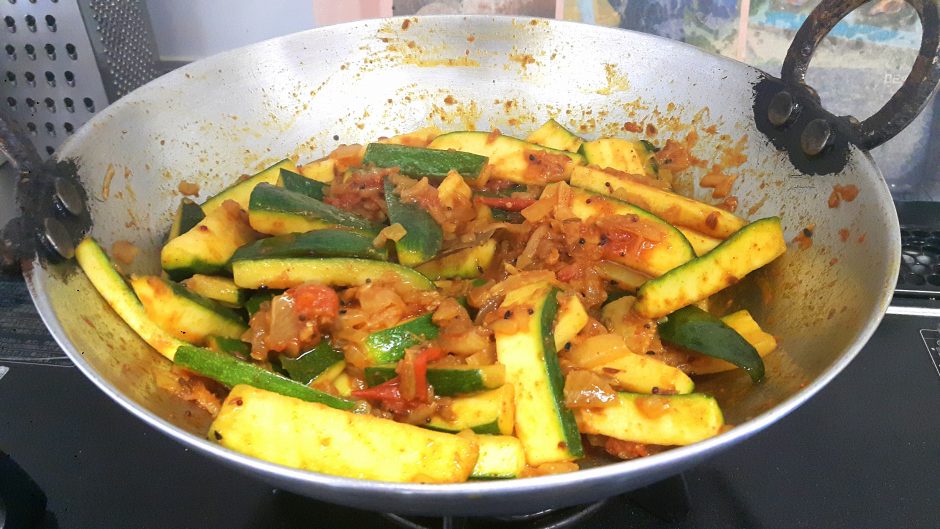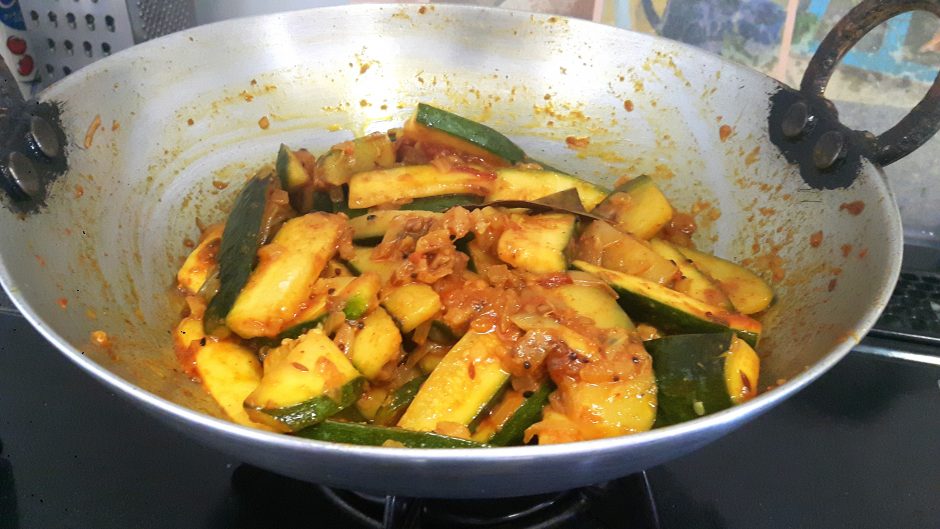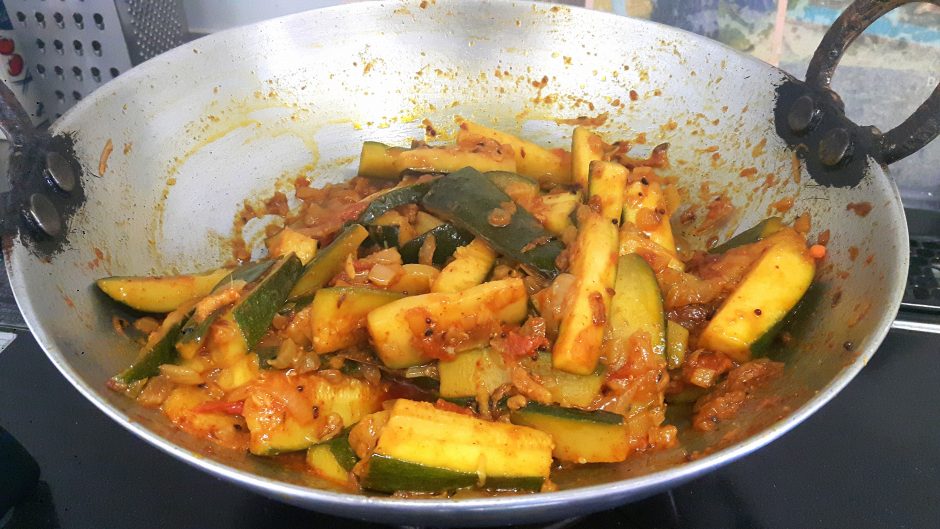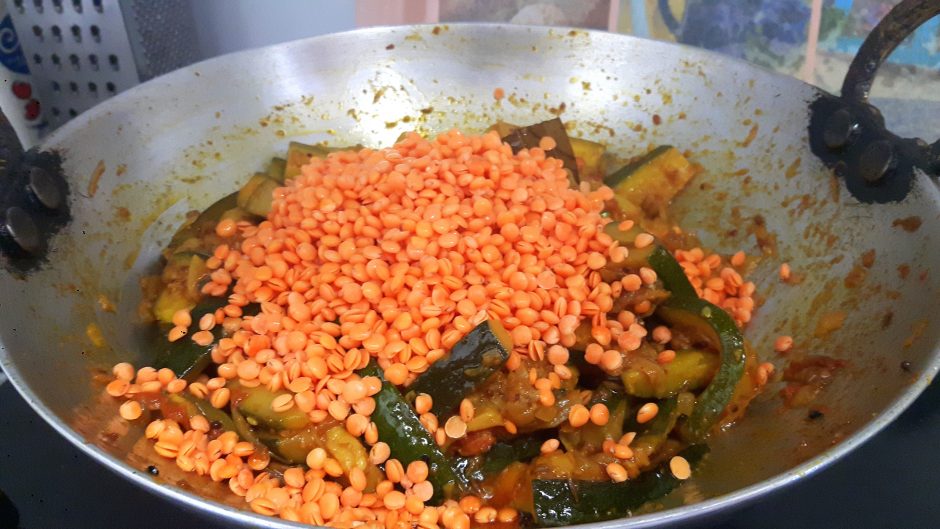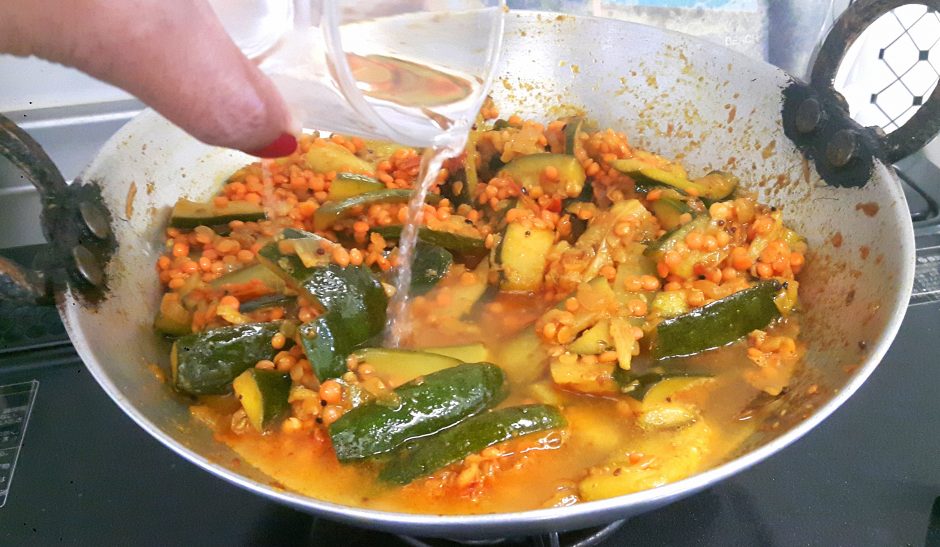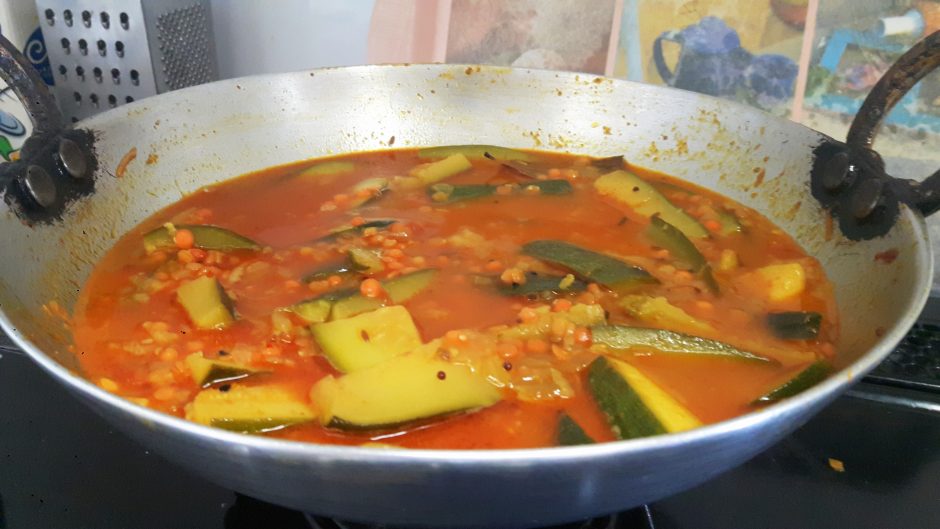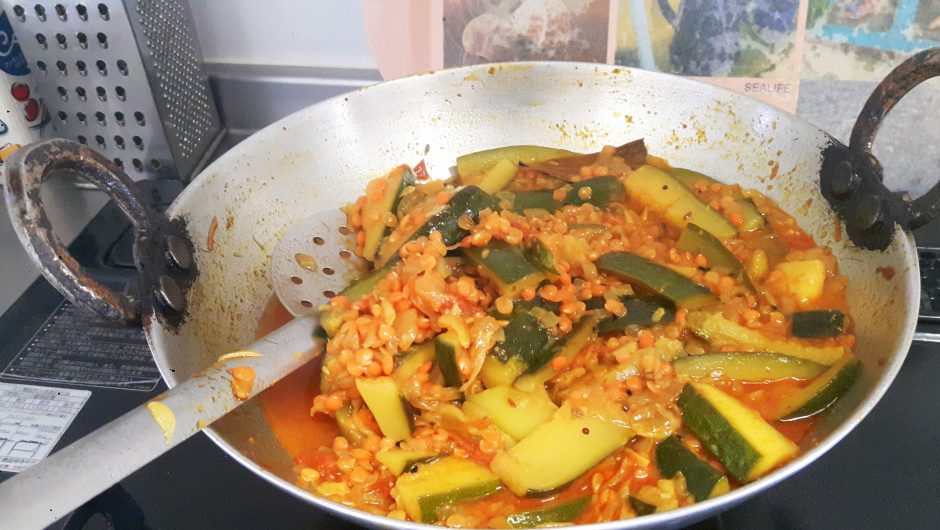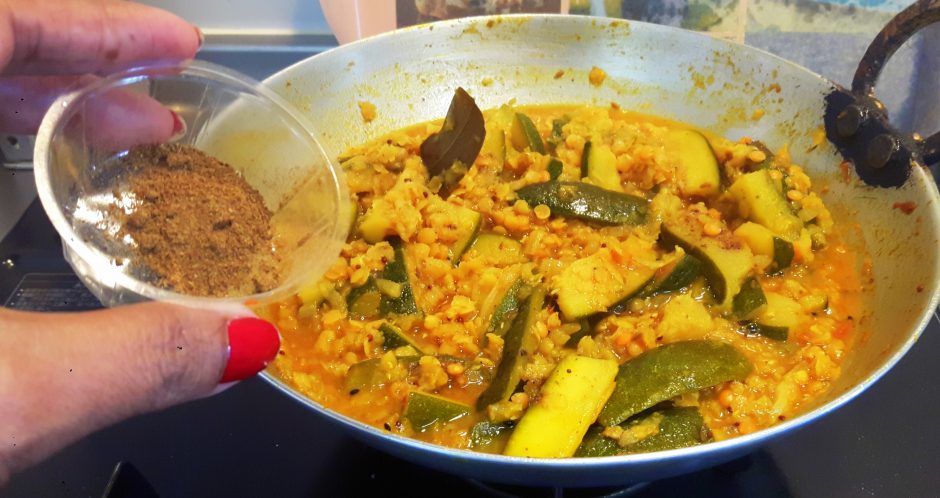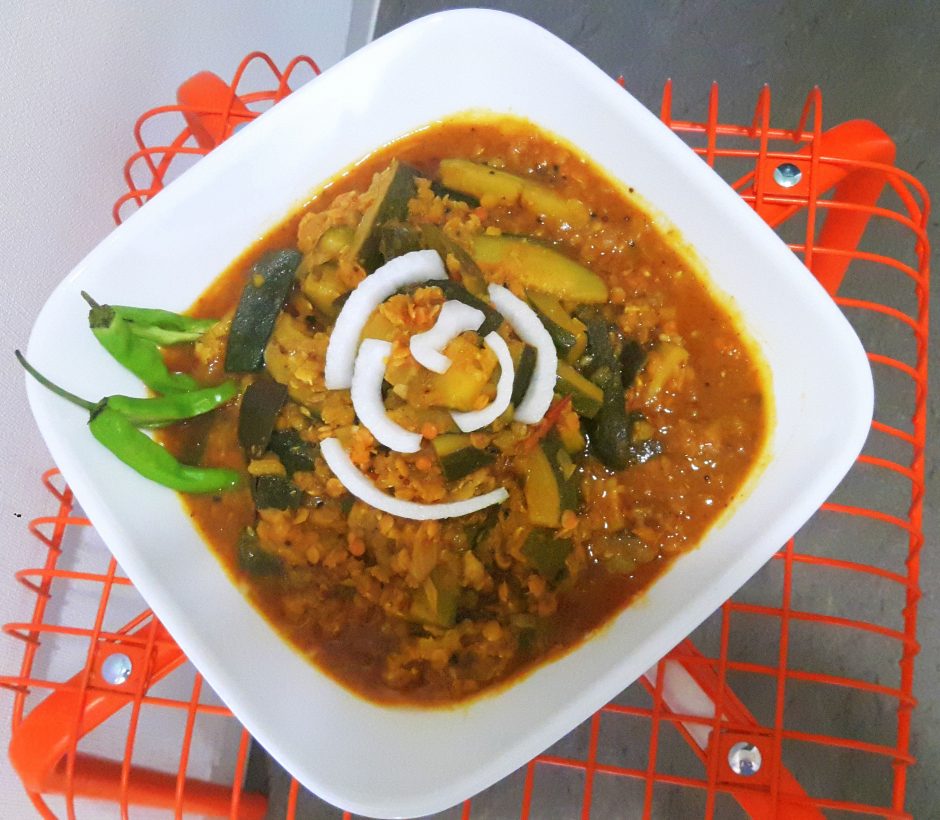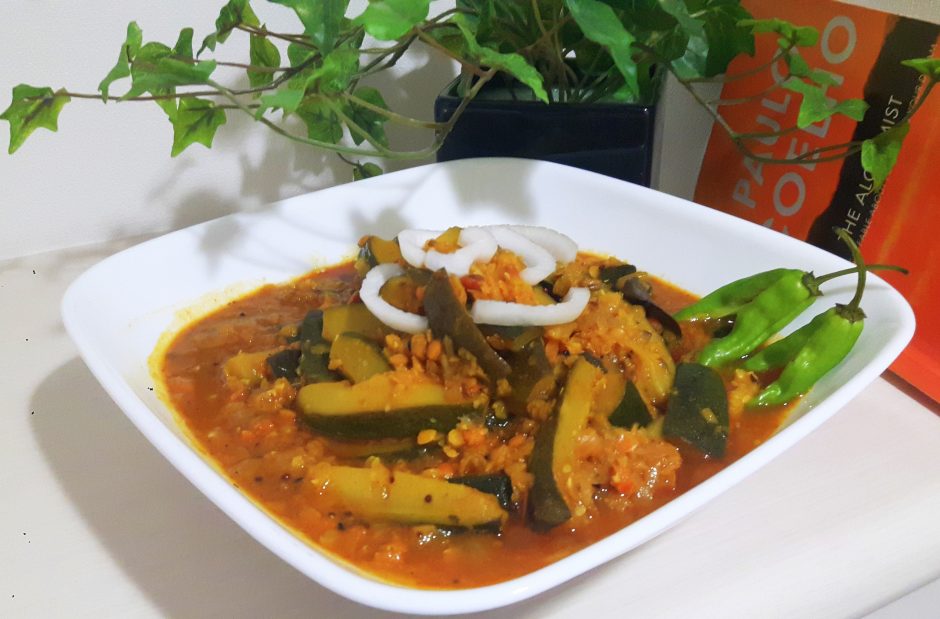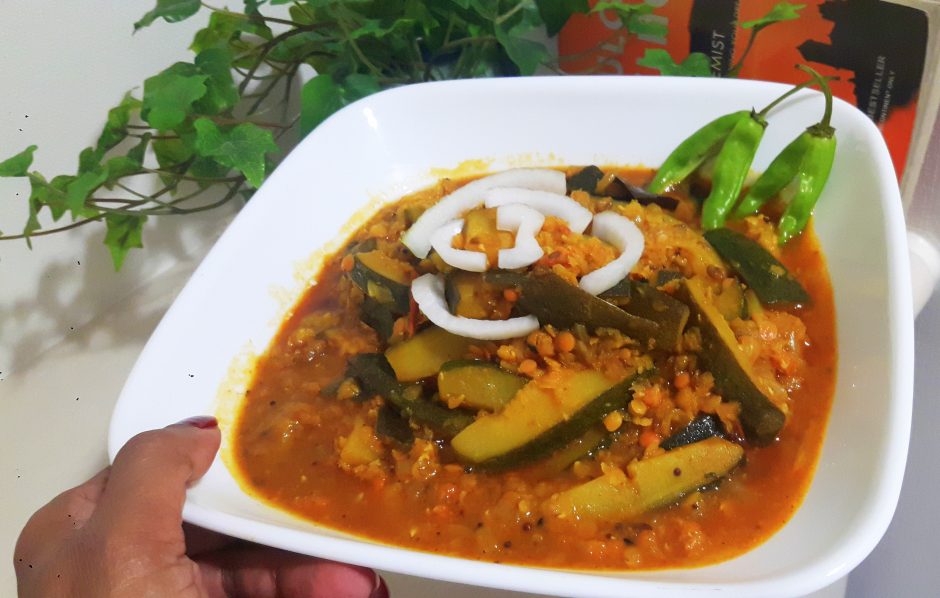 Zucchini with Masoor Dal (Red Lentil) by Nag Ratna Sahu is licensed under a Creative Commons Attribution-NonCommercial-ShareAlike 4.0 International License.