'Ridge Gourd with Tomato' for this recipe I just use tomato and onion to prepare this delicious recipe and served with ghee (clarified butter) doused chapatti as regular dinner, simple, light and loaded with nutrition value. It is low in calorie and high in water content and fiber; good for people having constipation.
Above all quick and easy to prepare; I cooked gourd separately in microwave for 3 minutes and simultaneously fried the onion and other ingredients to save the time…
Ingredients:
Ridge Gourd: 500 gm.
Onion: 1 no.
Tomatoes: 100-150 gm.
Mustard oil/Cooking oil: 30 gm
Salt: 1 teaspoon
Turmeric powder: ½ teaspoon
Coriander powder: 1 teaspoon
Cumin: ½ teaspoon
Fennel seed: ½ teaspoon
Preparation:
Chop the tomatoes and onion, keep side.
Slightly peel off the edges of ridge gourd, not peel fully. Chop into small pieces as photos, keep aside.
Method:
Take a wok/fry pan, put oil, when oil starts to smoke add cumin and fennel seed; sputter for few seconds add onion fry on high flame till onion get translucent, add chopped tomatoes, and stir fry on medium flame for couple of minutes. Add powder masala and salt; continue to fry for couple of minute, add chopped ridge gourd (if it is already micro waved, you can save the time of cooking) stir it and cook with lid on till done. Stir occasionally to avoid sticking on bottom. Put off the flame.
Garnish with coriander leaves. Serve hot or warm with rice or chapatti.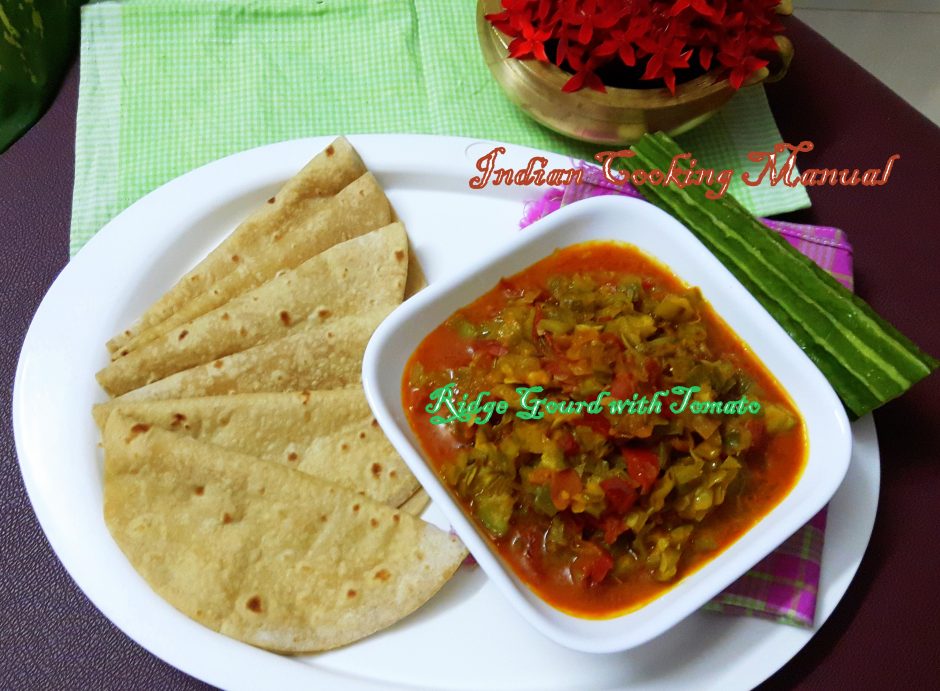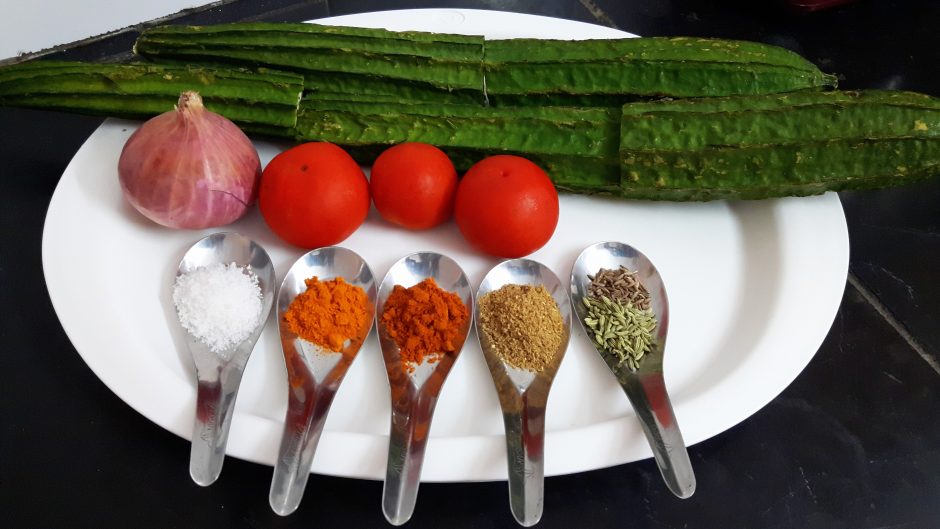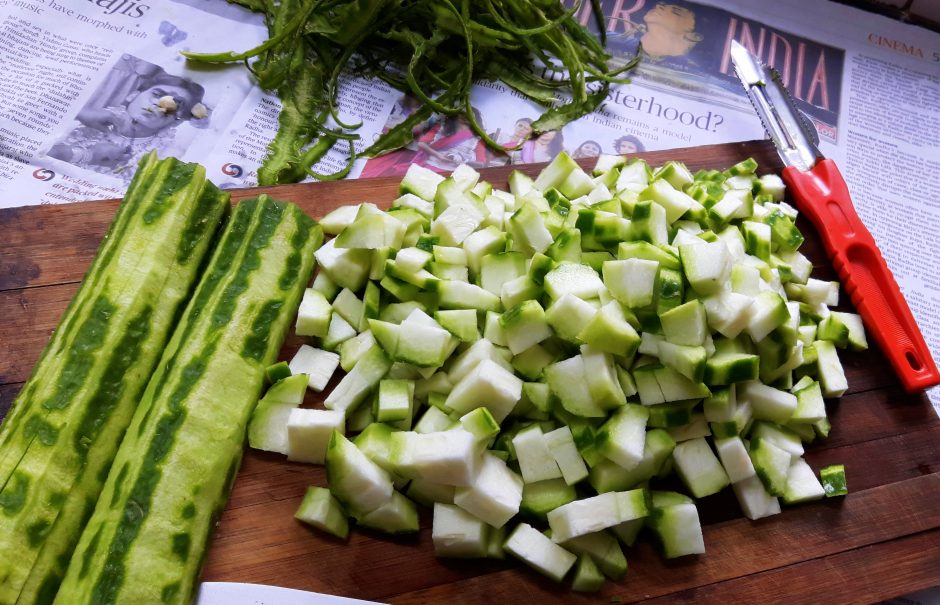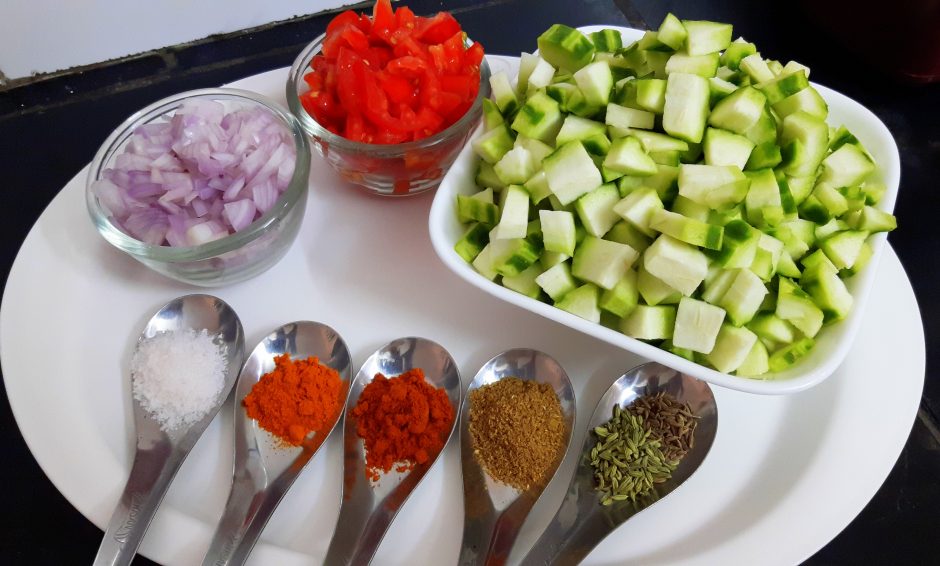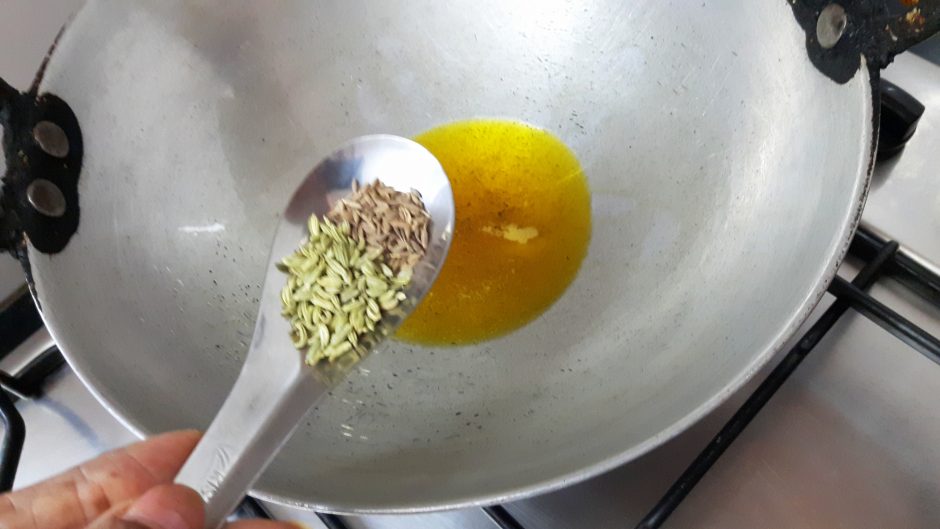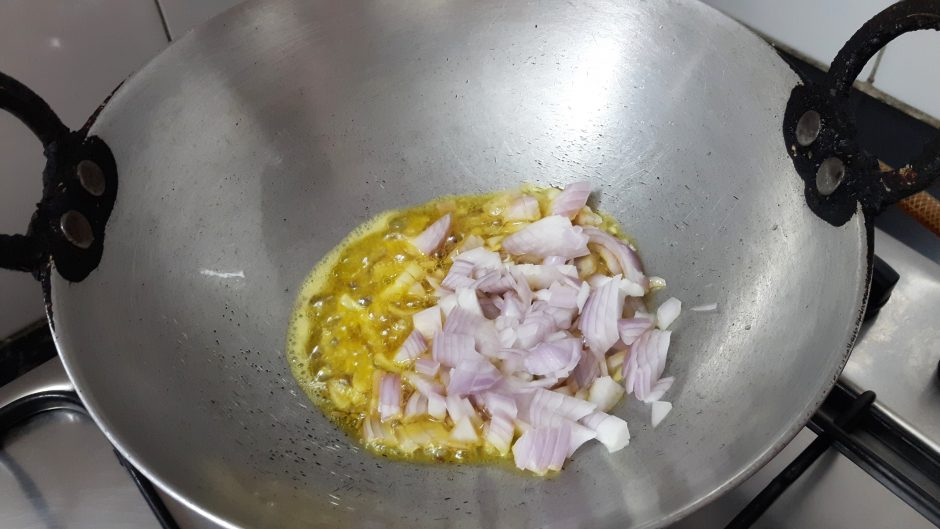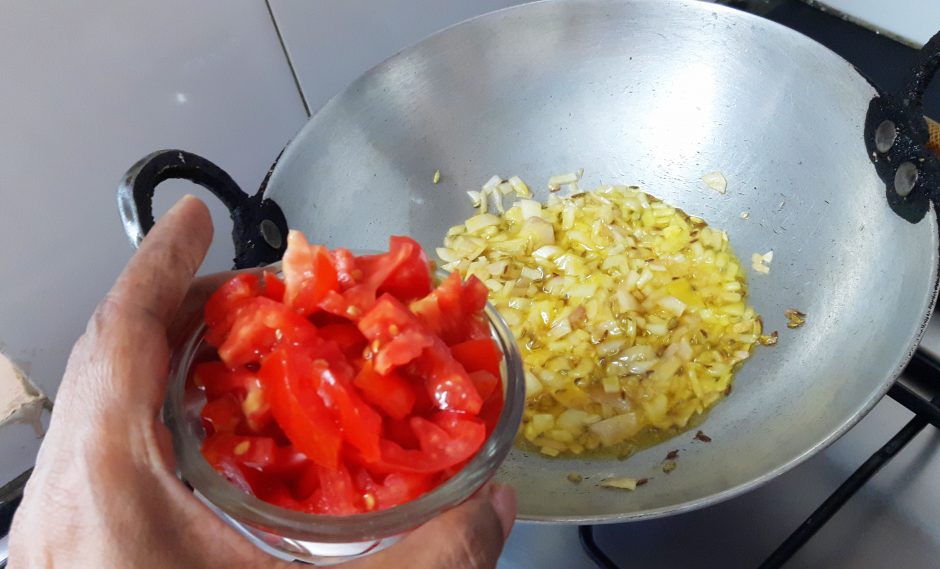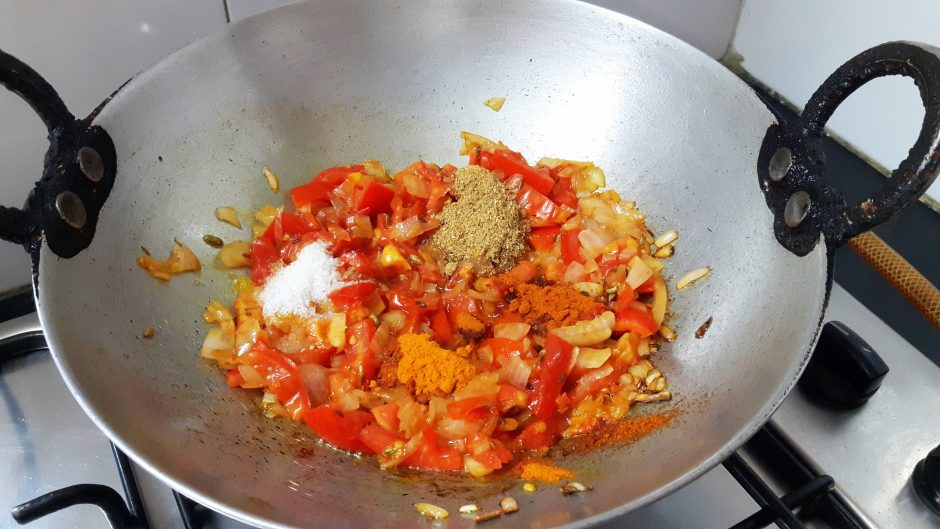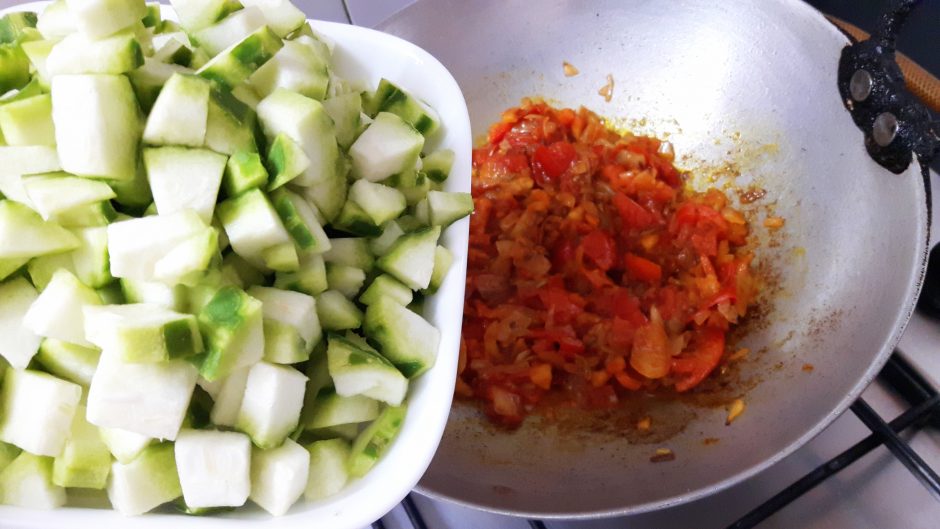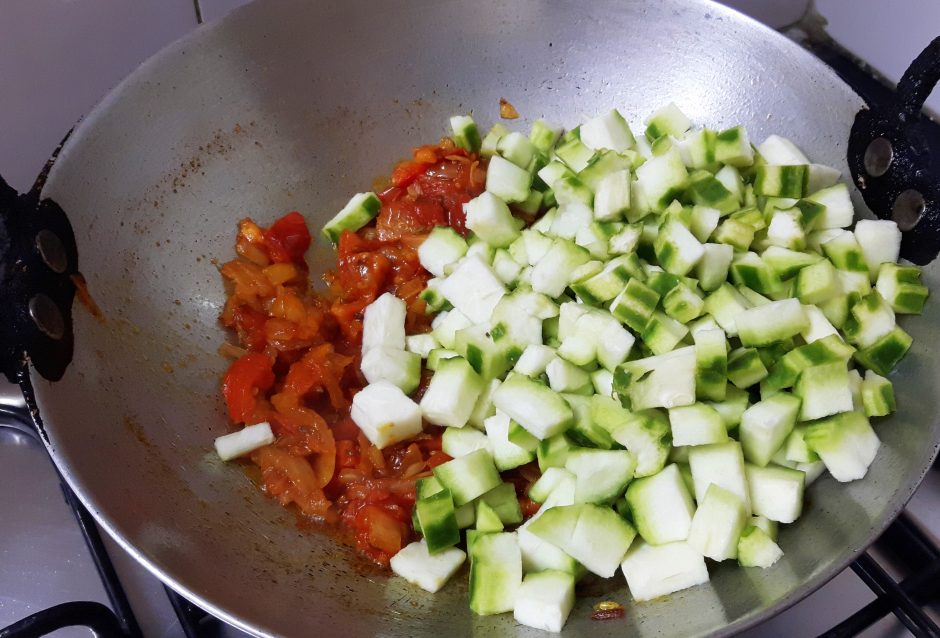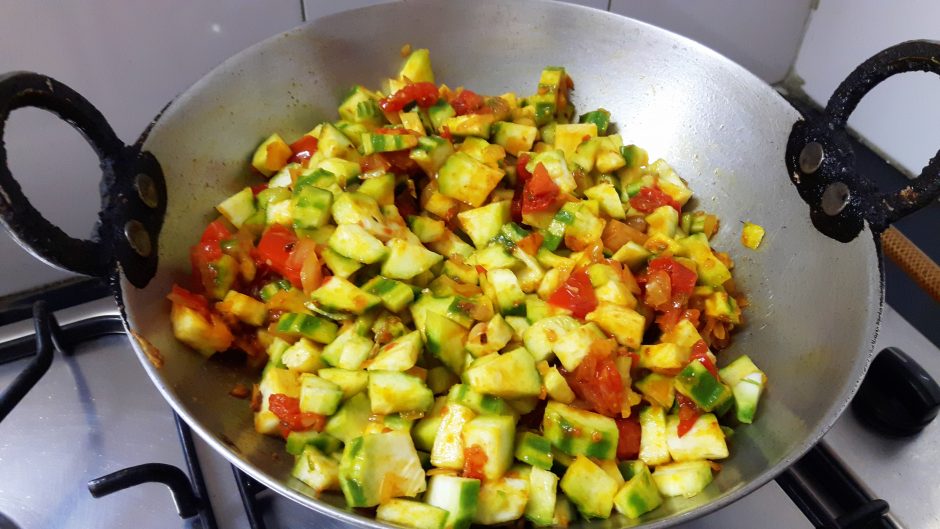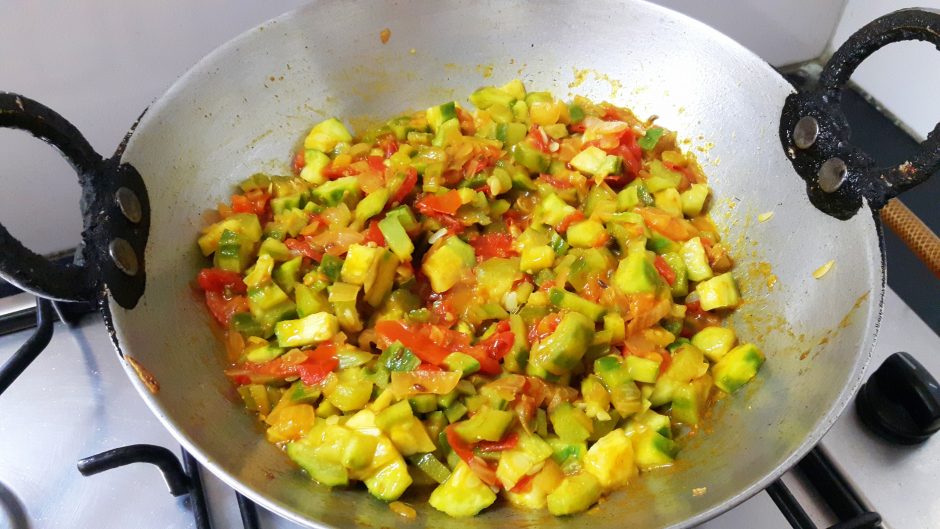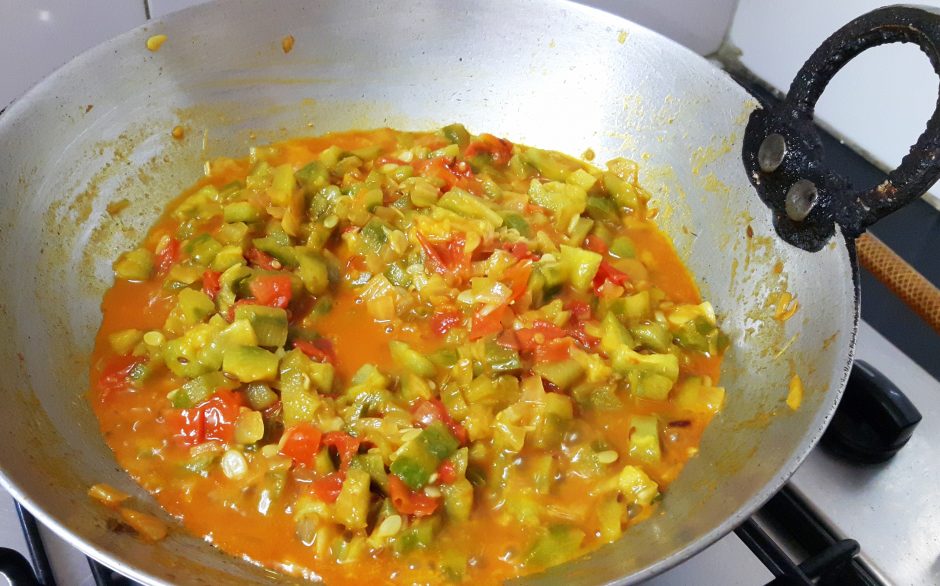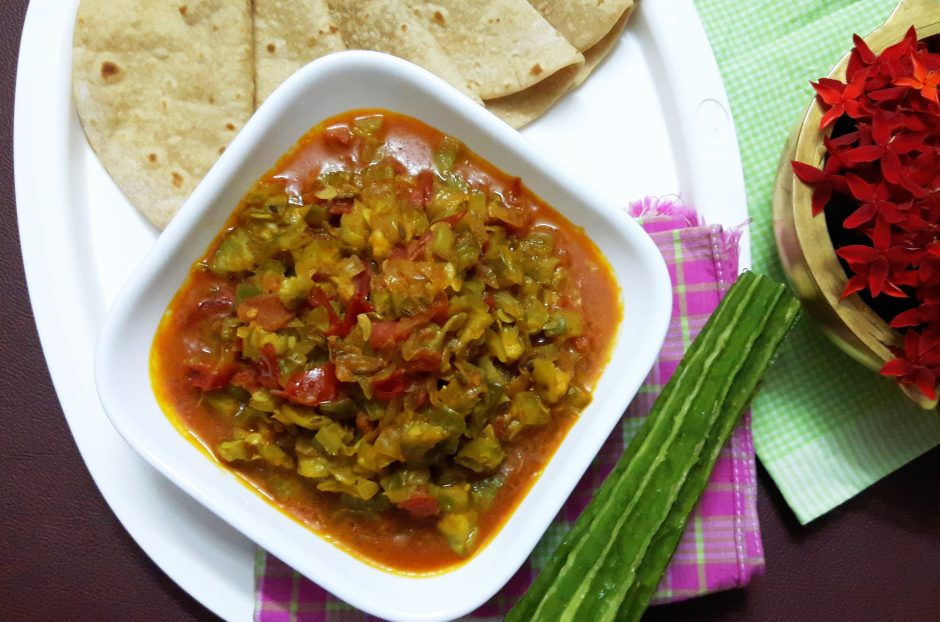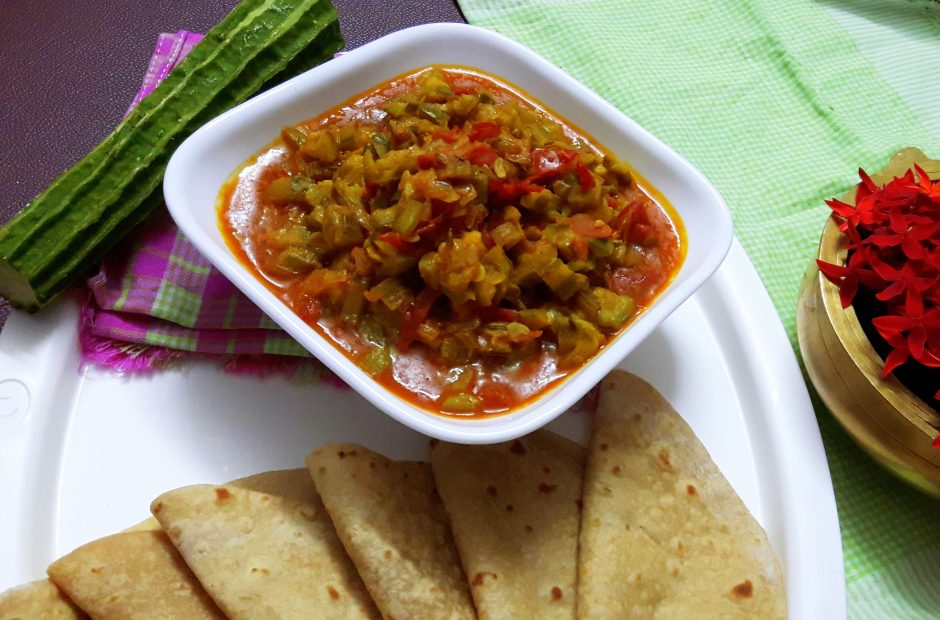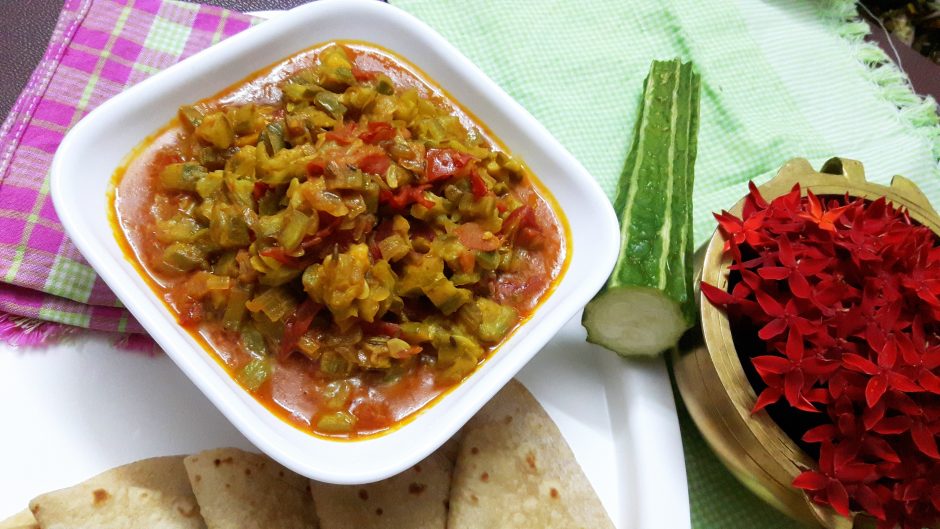 Ridge Gourd with Tomato by Nag Ratna Sahu is licensed under a Creative Commons Attribution-NonCommercial-ShareAlike 4.0 International License.