Macaroni has short tubular shape; now a day's Macaroni is famous throughout the world and counted as one of the nutritious food…part of healthy diet … as it helps to lose weight. It also gives feeling full for longer period after eating.
The delightful taste of the "Macaroni in tomato sauce" impresses everyone in my family and friends. 'Garlic and almond cheese' enhances the deliciousness; not only kids but adults too love the recipe.
Ingredients:
Macaroni: 100 gm.
Tomatoes: 100 gm.
Garlic: 1 clove
Cheese: 20-30 gm.
Butter/olive oil: 30 gm
Salt: 1 teaspoon
Black pepper powder: ½ teaspoon
Onion: 1 no.
Spring onion (chopped): 2 tablespoon
Preparation:
Chop the tomatoes, onion and garlic into cubes; chop the spring onion into 2" pieces.
Boil the macaroni for about 10 minutes in salted water (until 90% done), decant it and add 1 teaspoon of oil onto the macaroni and mix well to prevent the stickiness.
Method:
Take a fry pan; put oil, fry onion and garlic till onion get translucent, add chopped tomatoes, and stir fry for couple of minutes.
Add prepared macaroni, salt, chopped spring onion and black pepper, cook for about 5-6 minutes with lid on. Add grated cheese and butter. Cover and cook on low flame till cheese melts.
"Macaroni in tomato sauce" is ready to be served…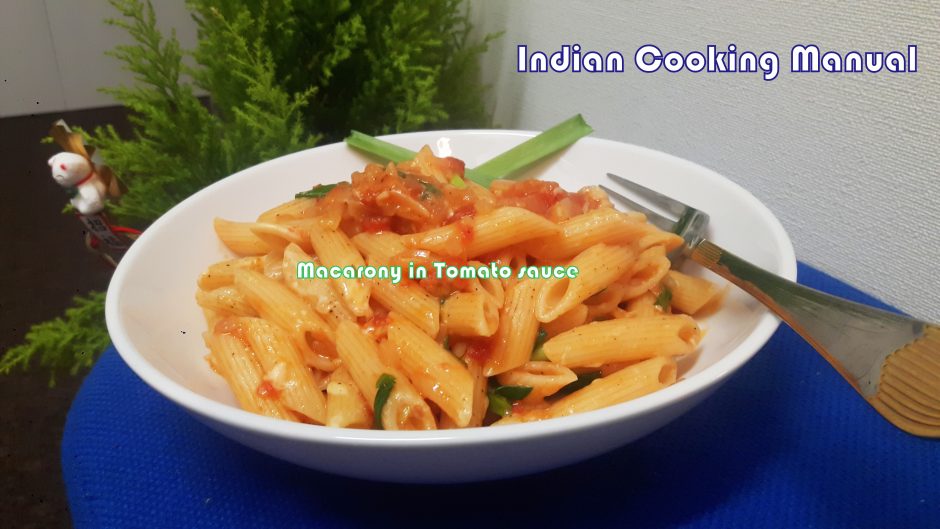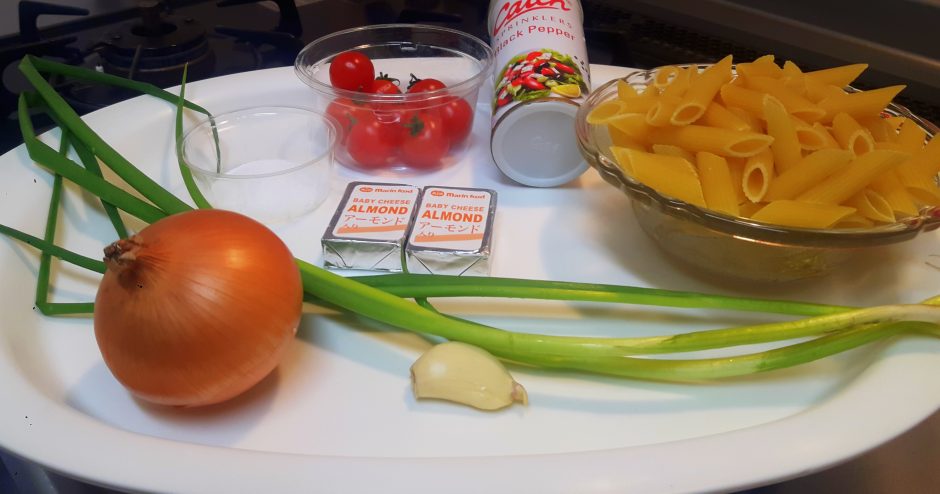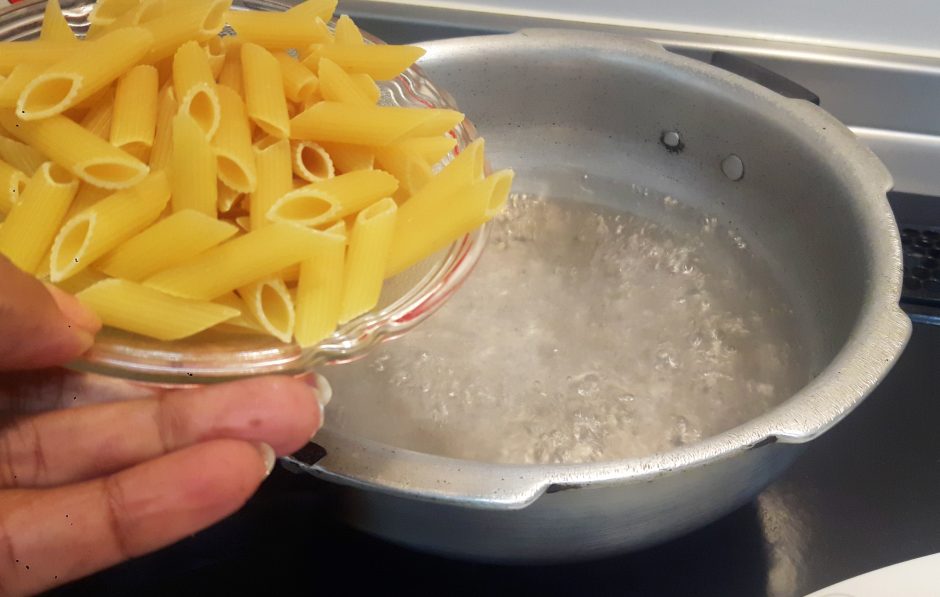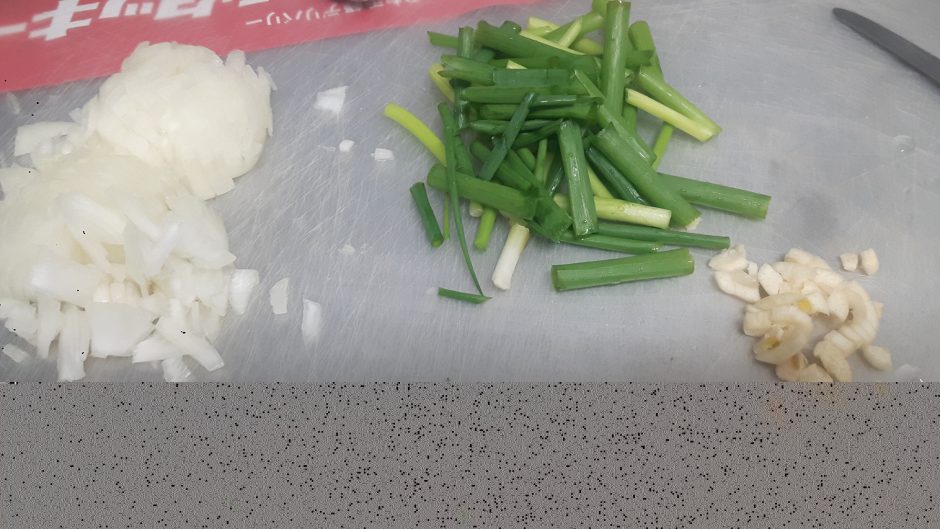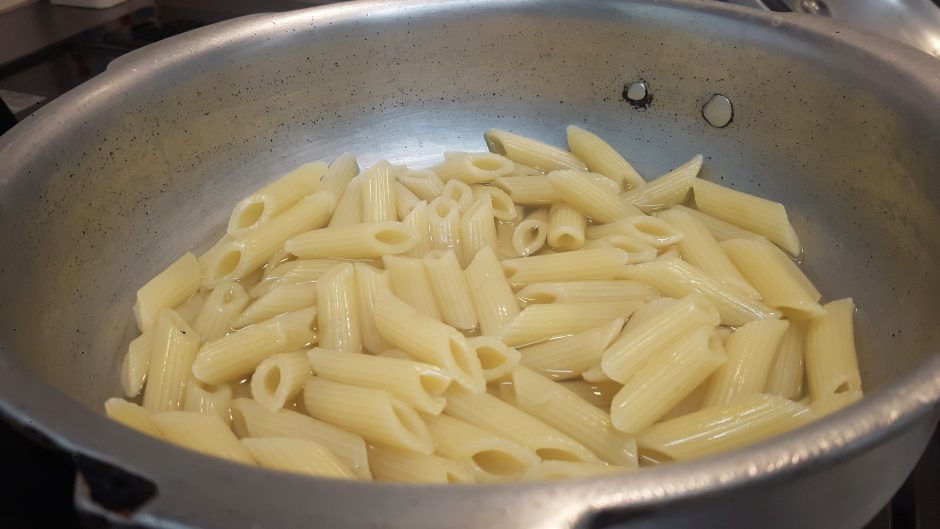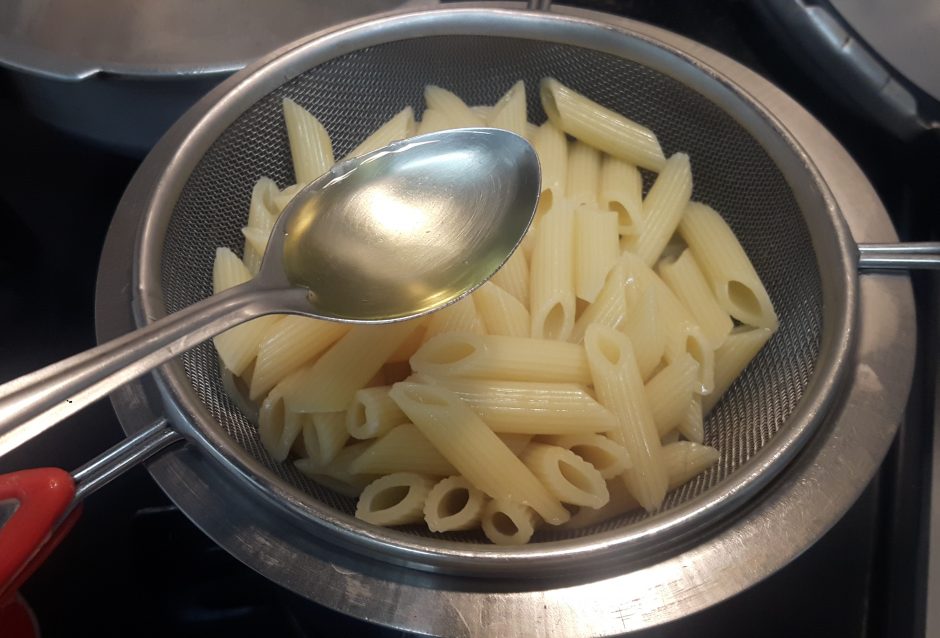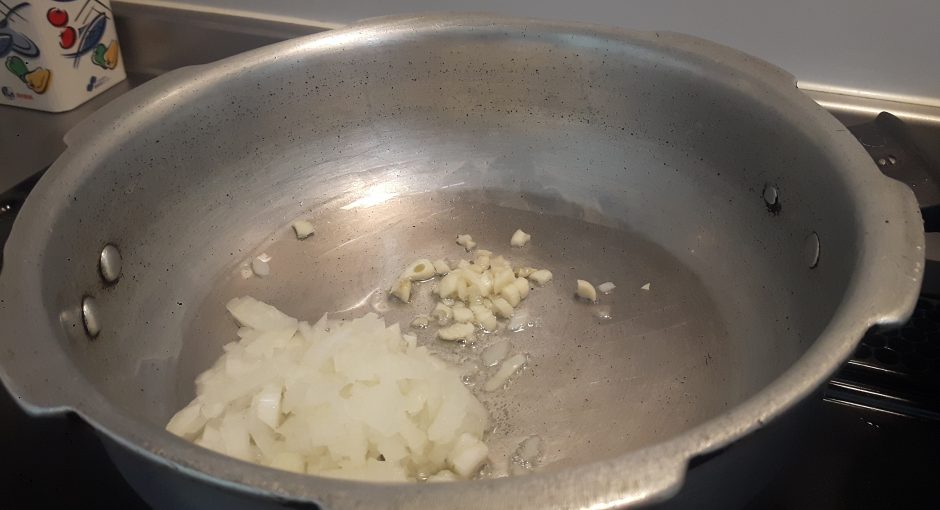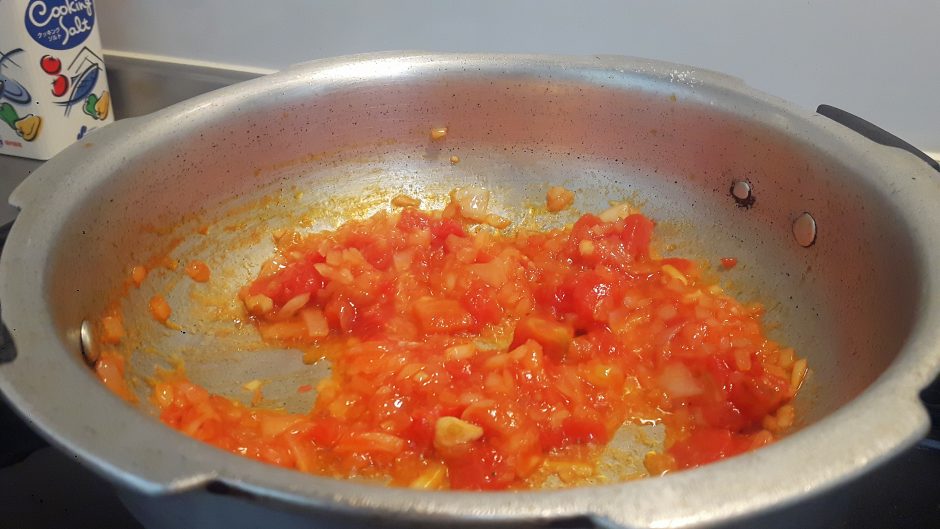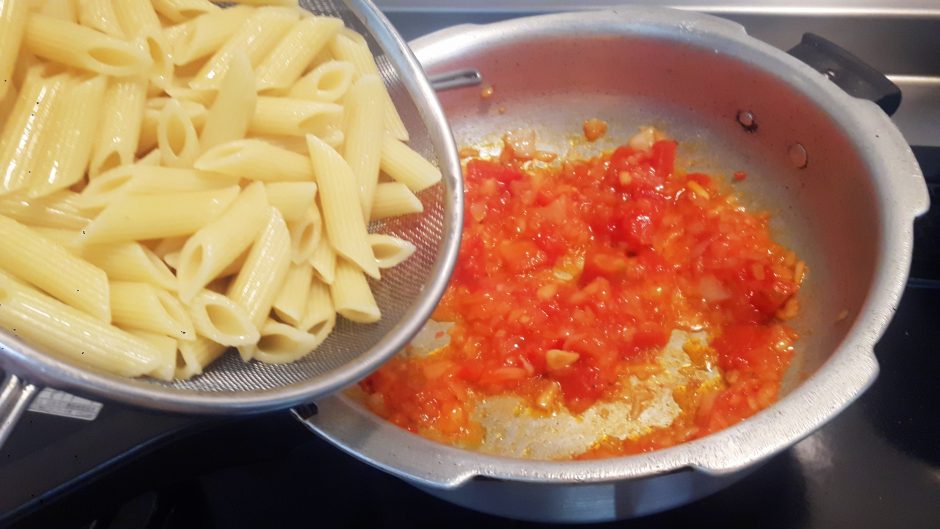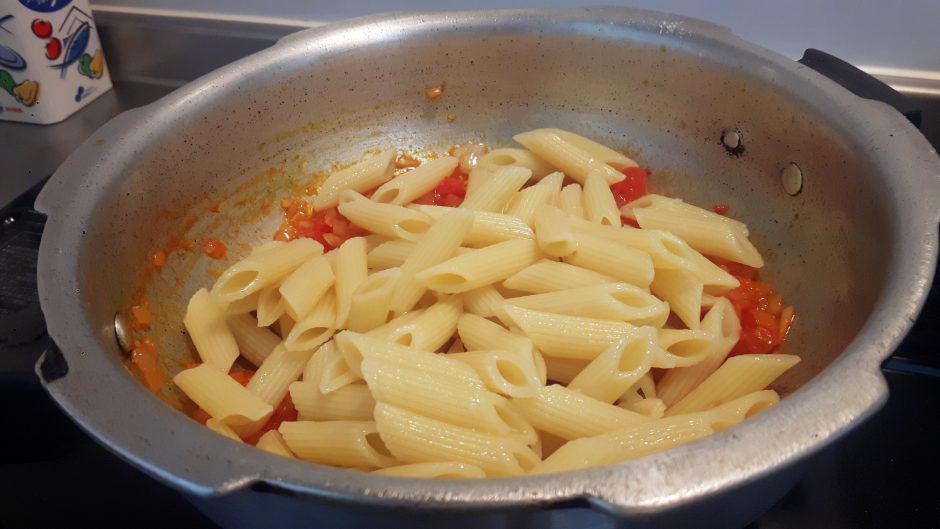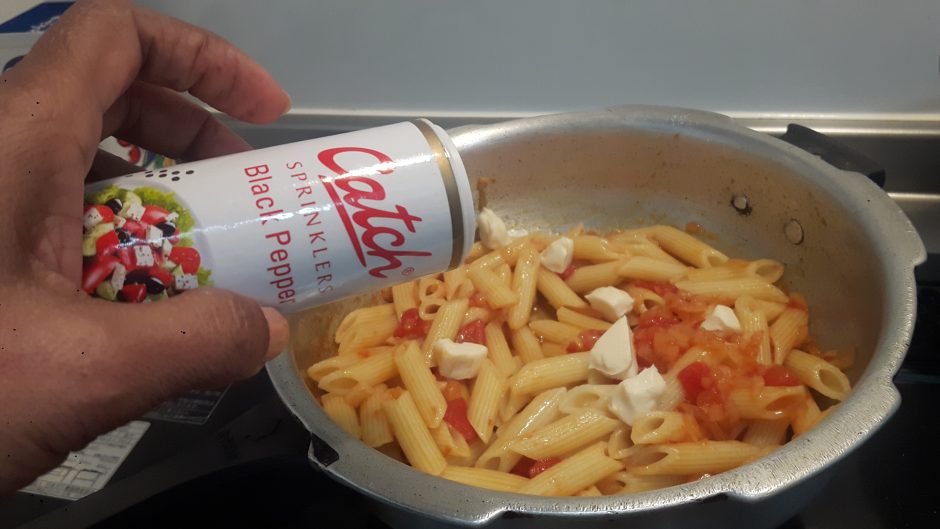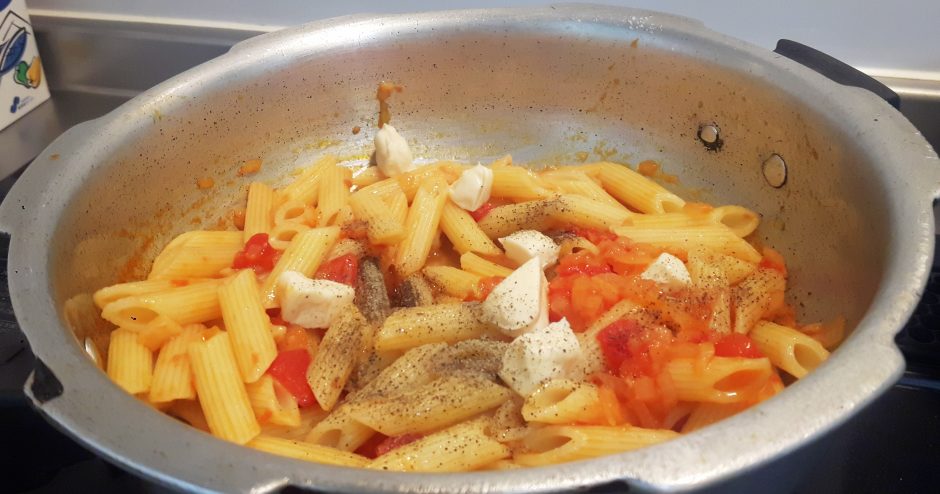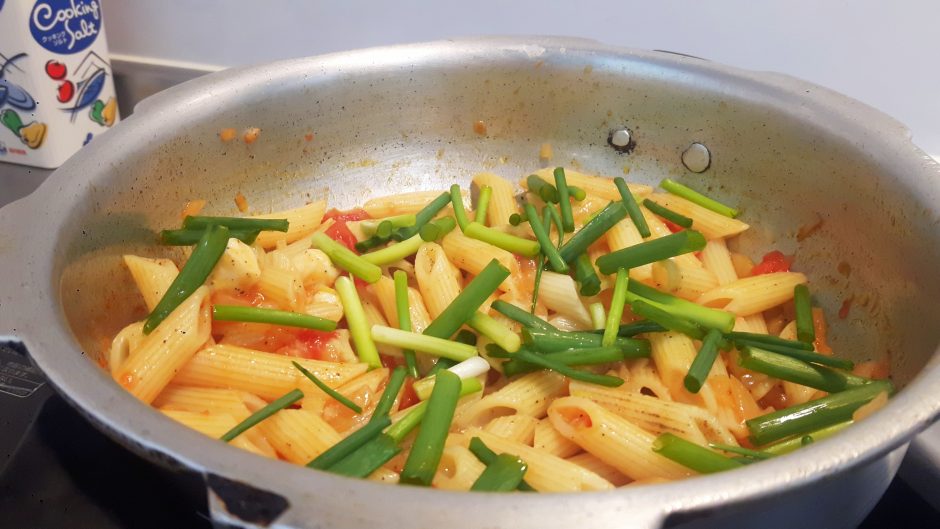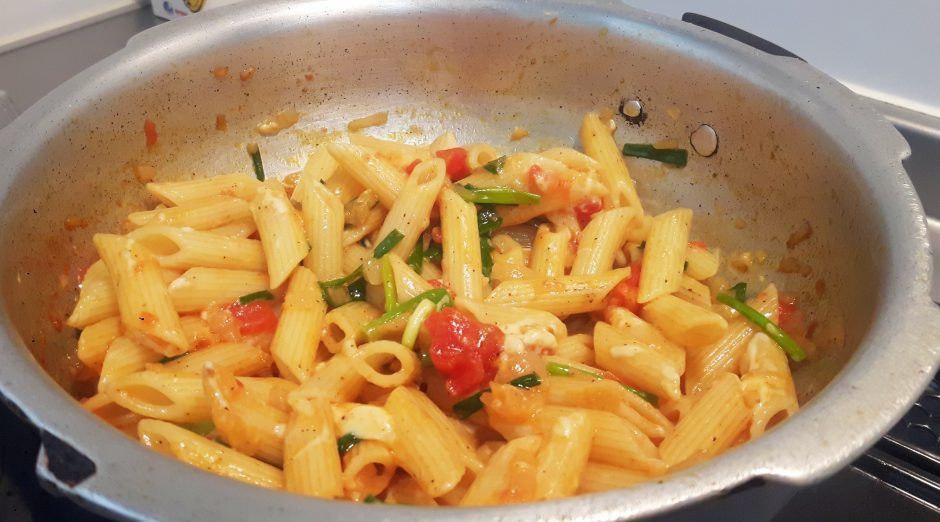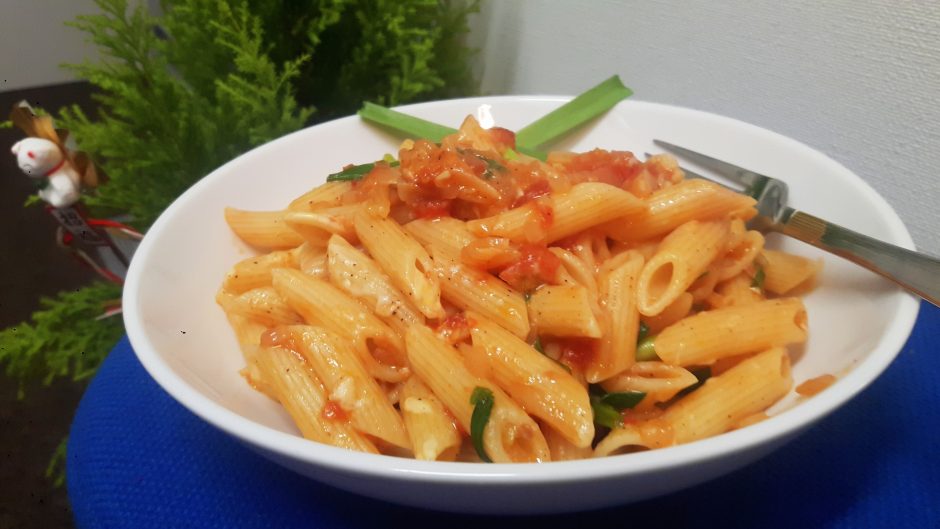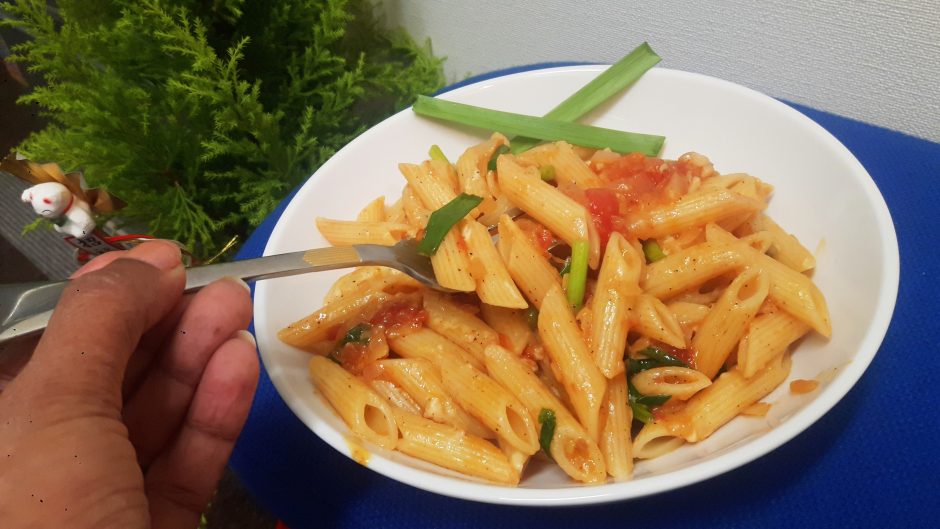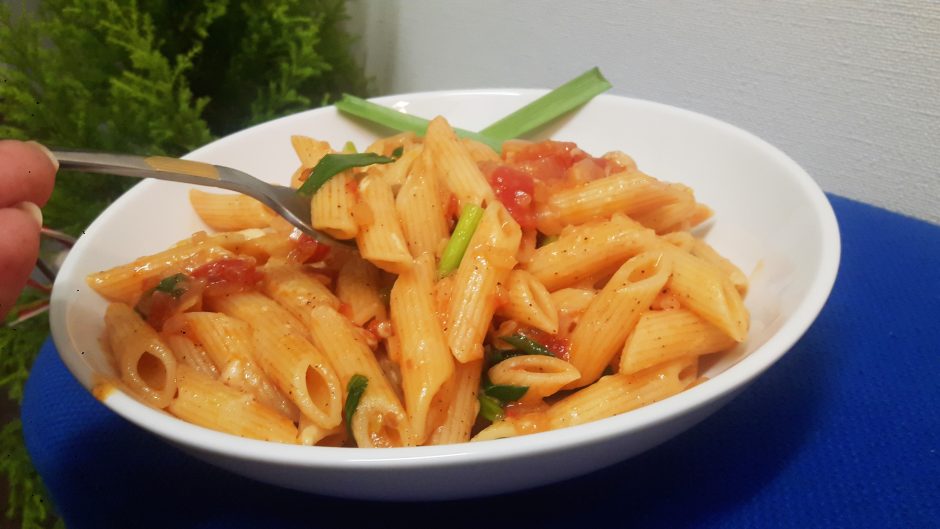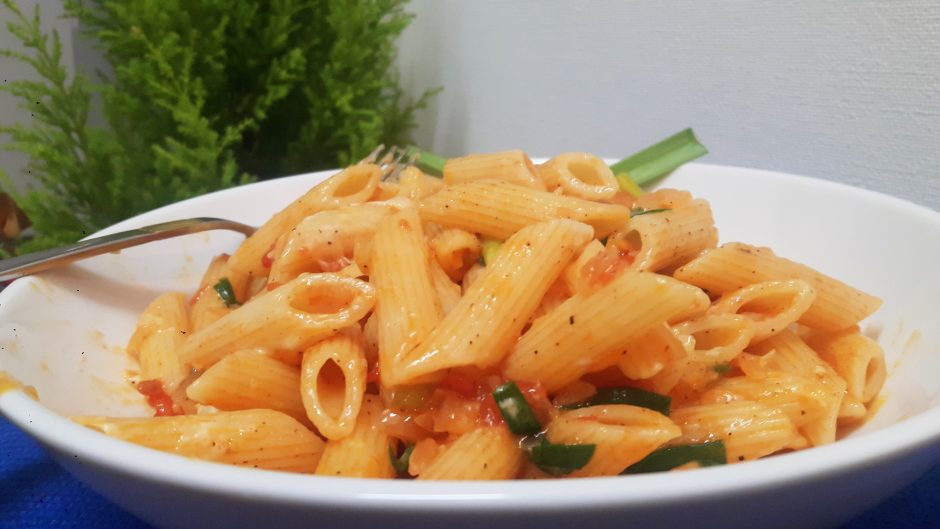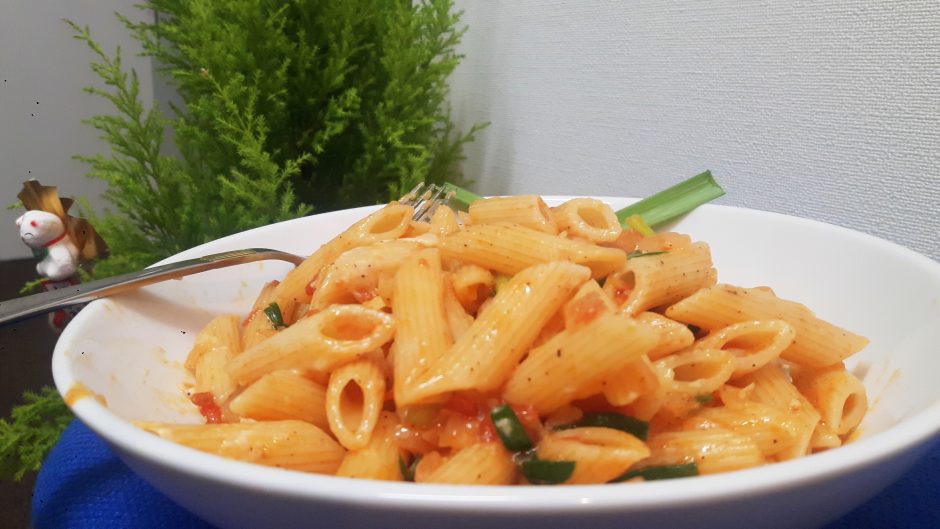 Macaroni in tomato sauce by Nag Ratna Sahu is licensed under a Creative Commons Attribution-NonCommercial-ShareAlike 4.0 International License.