Ash gourd Vadi (dried dumpling made with ash gourd and Besan) is very popular in Bihari and Bengali homes, used to cook in olden days during the scarcity of quality green vegetables in the market during off season. Now throughout the year green vegetables are available still we can enjoy with aged traditional recipe due to availability in the super market…
This is especially being cooked in the region of Nepal, Mithila made with ash gourd (Petha) and Chana Dal Besan. There are so many variety of vadi available; plain (made with Peas, Green Gram/Mung, Black Gram /Urad, Murauri (made with Radish), Sugarauri (made with Bathua Saag) etc, this recipe is made with ash guard vadi.
The very elegant and simple recipe from Indian houses served in the Lunch/ Dinner, can be combined with any gourd, egg plant and as per your creativity…
Ingredients:
Potato (Aaloo): 100 gm
Vadi: 100 gm.
Garlic and Ginger paste: 2 teaspoon
Mustard oil: 5-6 tablespoon
Cumin: 1 teaspoon
Chili powder: 1 teaspoon (as per your taste)
Turmeric powder: 1 teaspoon
Coriander powder: 1 teaspoon
Salt: 1 ½ teaspoon (as per your taste)
Black pepper powder: ½ teaspoon
Preparation:
Chop Potatoes into small pieces (~ 1"pieces), keep this in a bowl filled with water otherwise it will turn dark brown. Keep aside.
Method:
Take pressure cooker, heat 2 tablespoon of oil, let oil start to smoke; add vadi, stir fry for couple of minutes (don't over fry it otherwise it will not get cooked properly). Take out, keep aside.
Put remaining oil into the fry pan; add cumin sputter it for few seconds add chopped potatoes stir fry on medium flame for about couple of minutes, add garlic and ginger paste; reduce to low flame, cover the lid (for 2-3 minutes). Stir occasionally, so that it should not burn.
Add chili powder, turmeric powder, coriander powder and salt stir fry for couple of minutes add 3-4 cups of hot water as per your requirement, let it boil; add fried Vadi and put the lid on. Cook on high flame till the pressure come, lower the flame, continue to cook for a minutes. Put off the flame.
Note: You may cook it in kadhai, need not to use pressure cooker but it will take more time.
The Vadi gets double in size and messy in appearance, add black pepper powder.
Transfer into serving bowl, 'Kumhrauri (Ash gourd vadi/ Winter Melon vadi) Aaloo (potato)' is ready to be served with rice and salad; a complete Meal.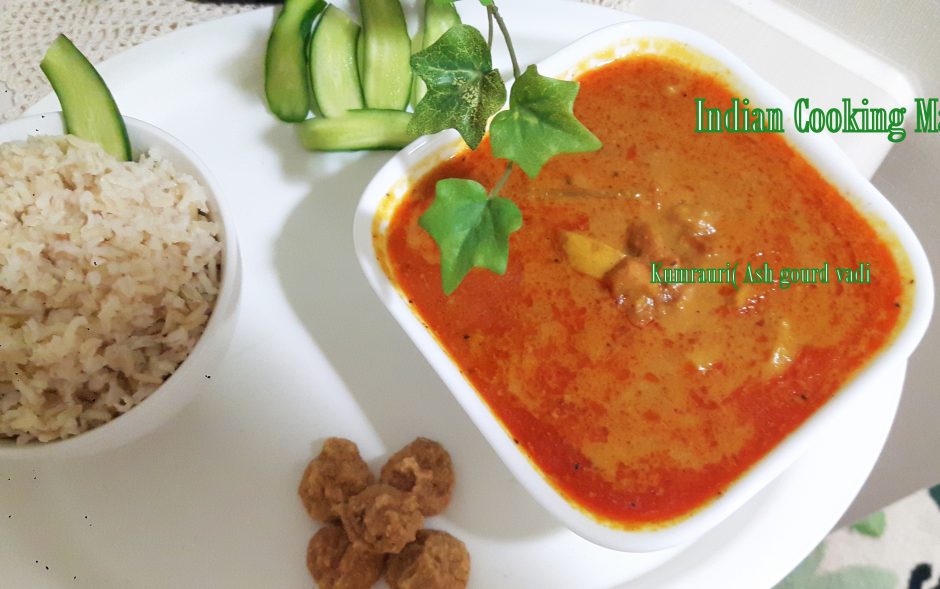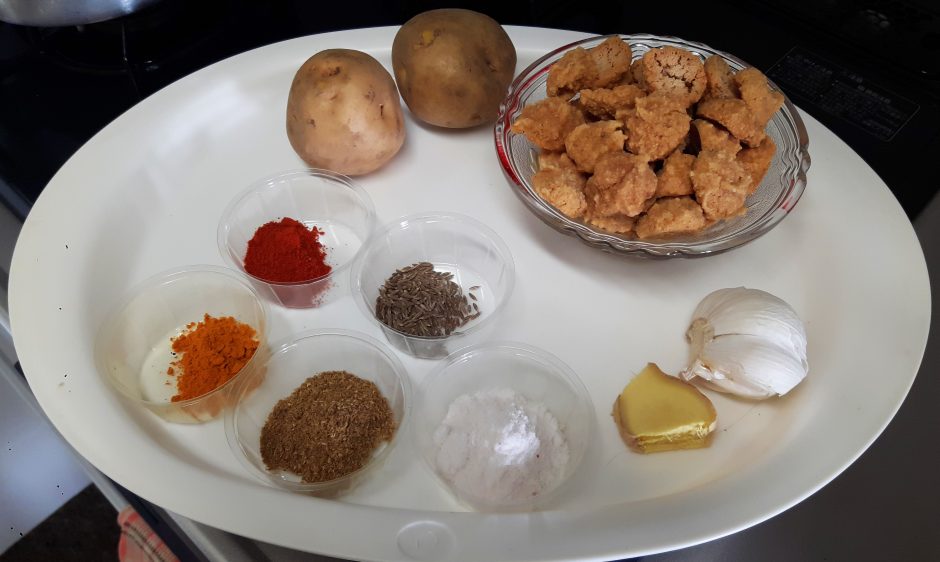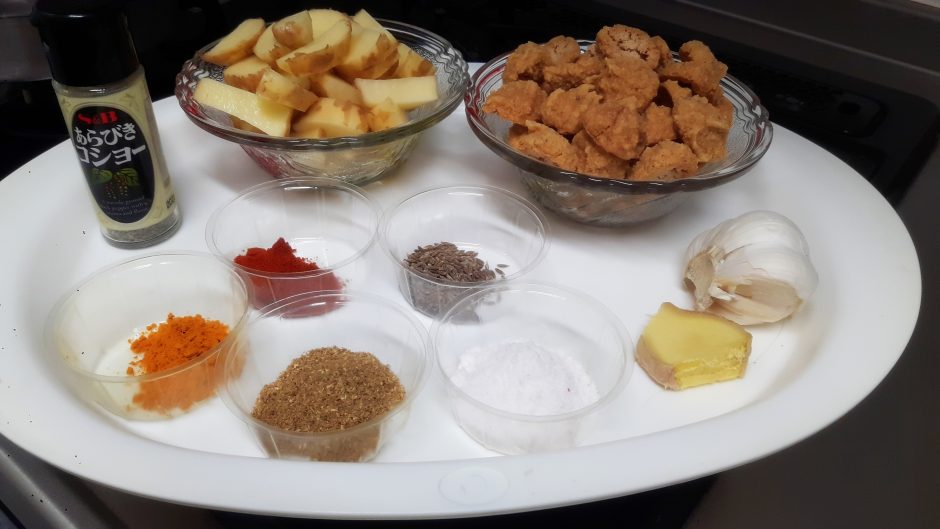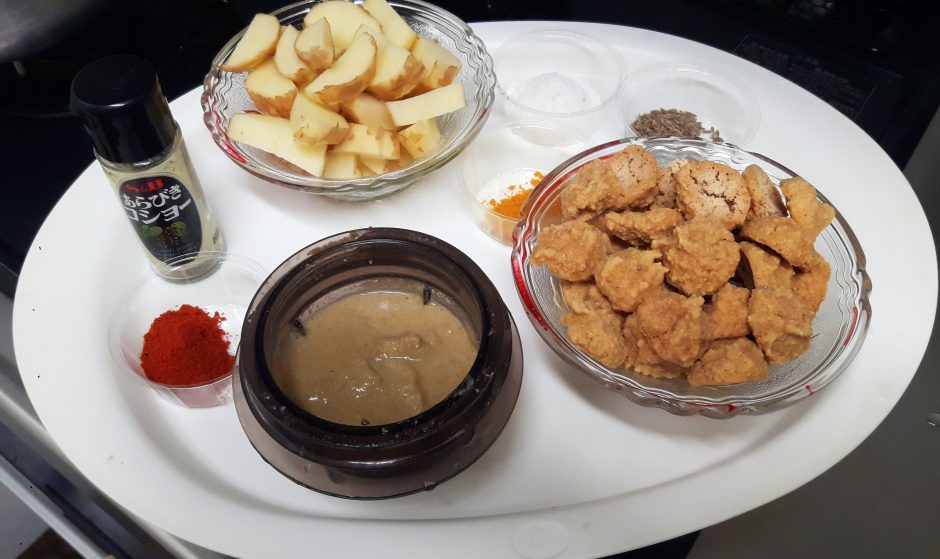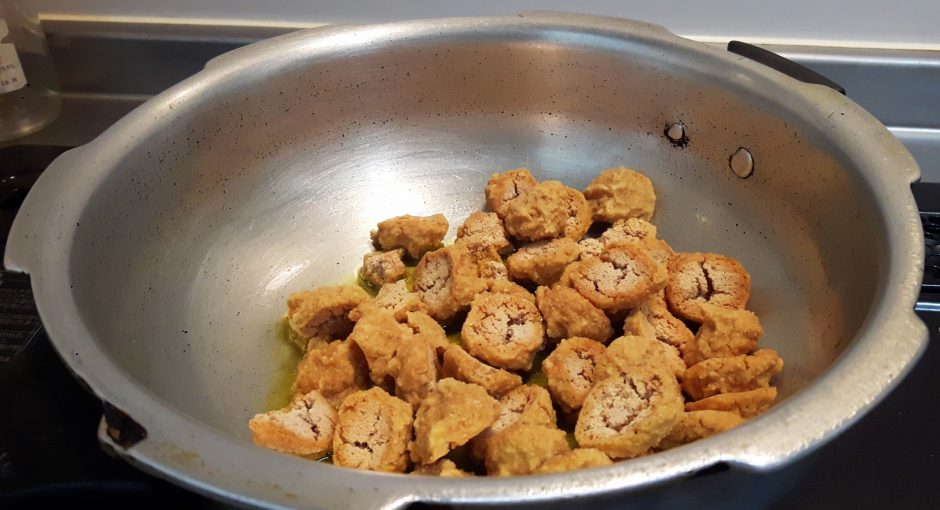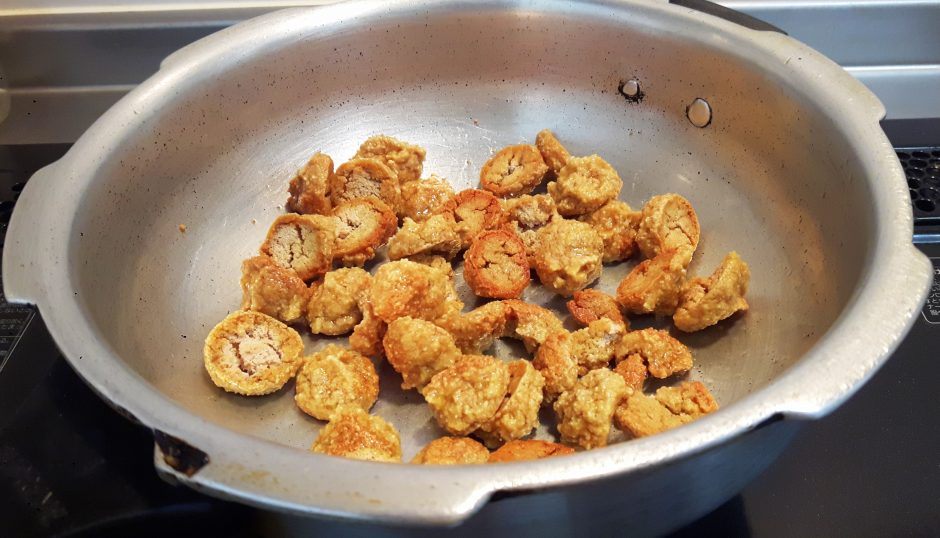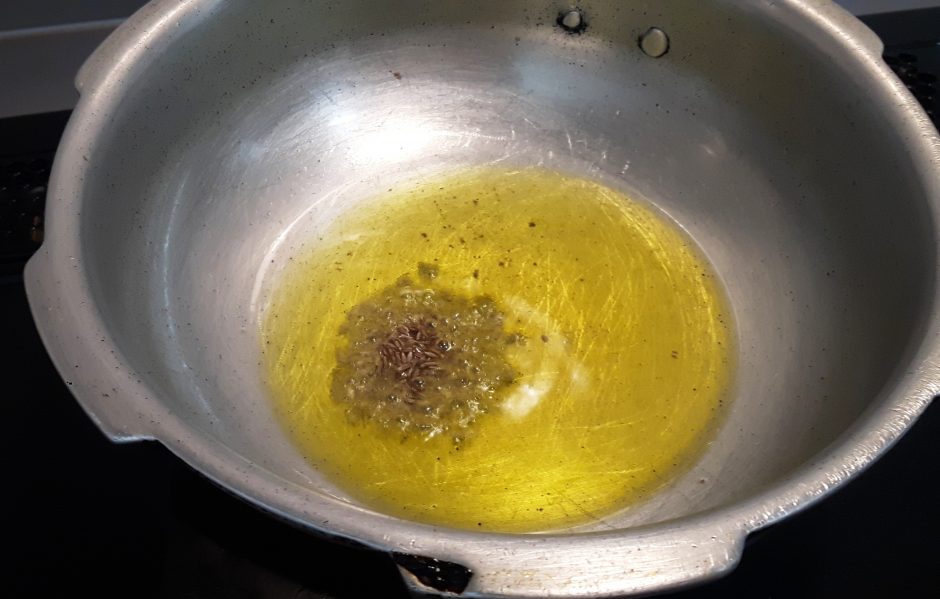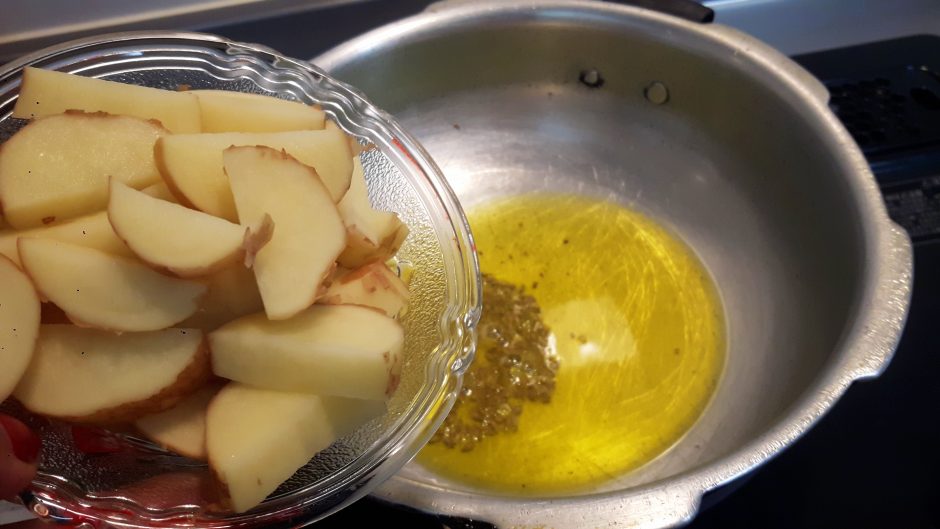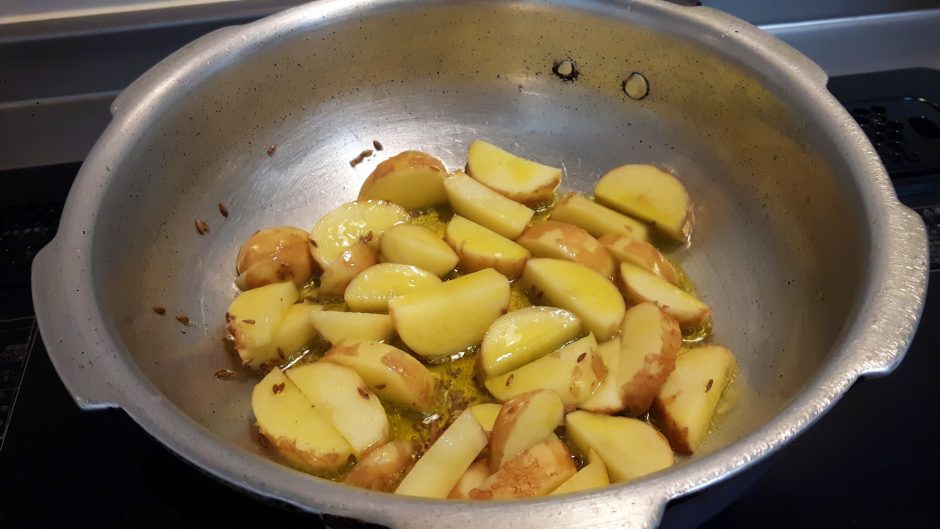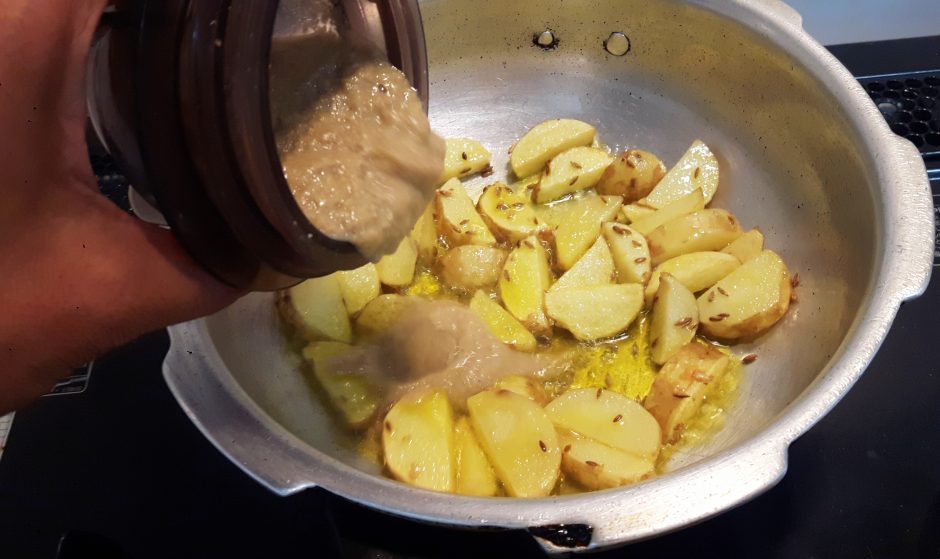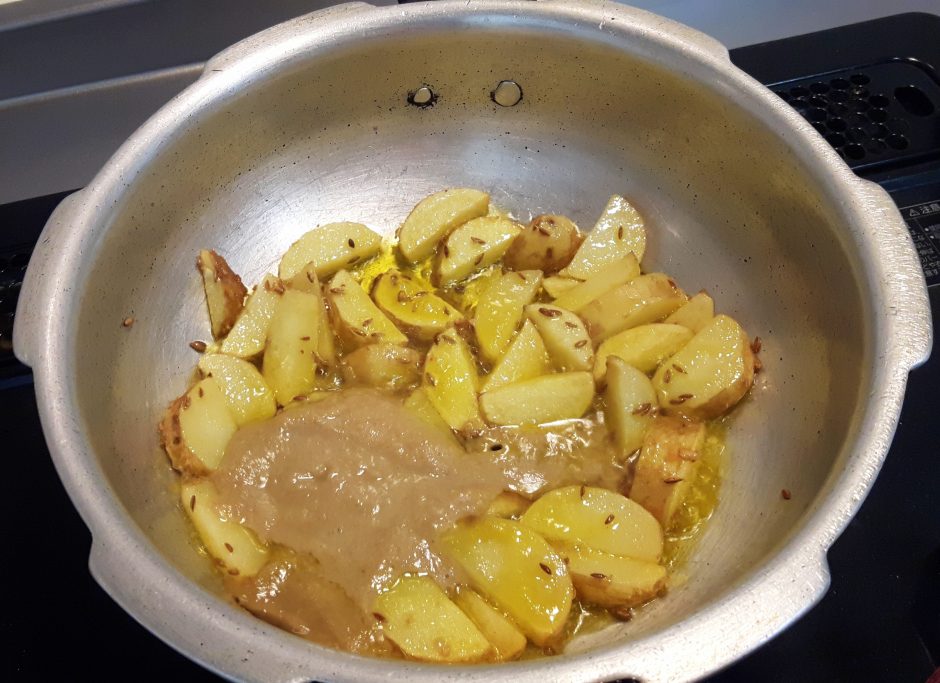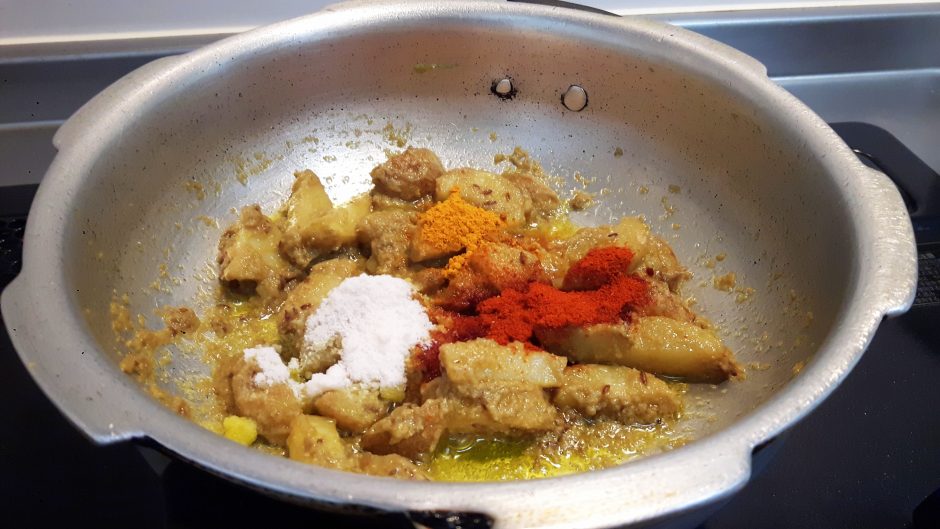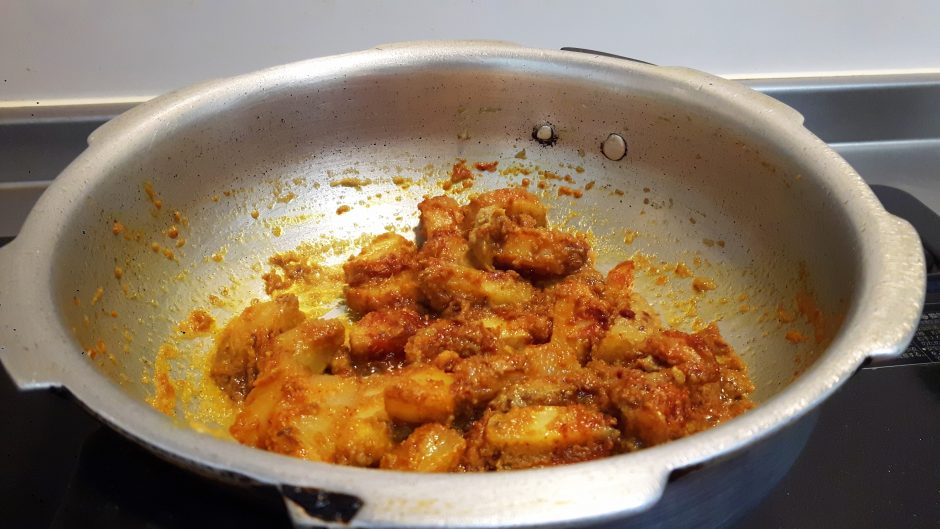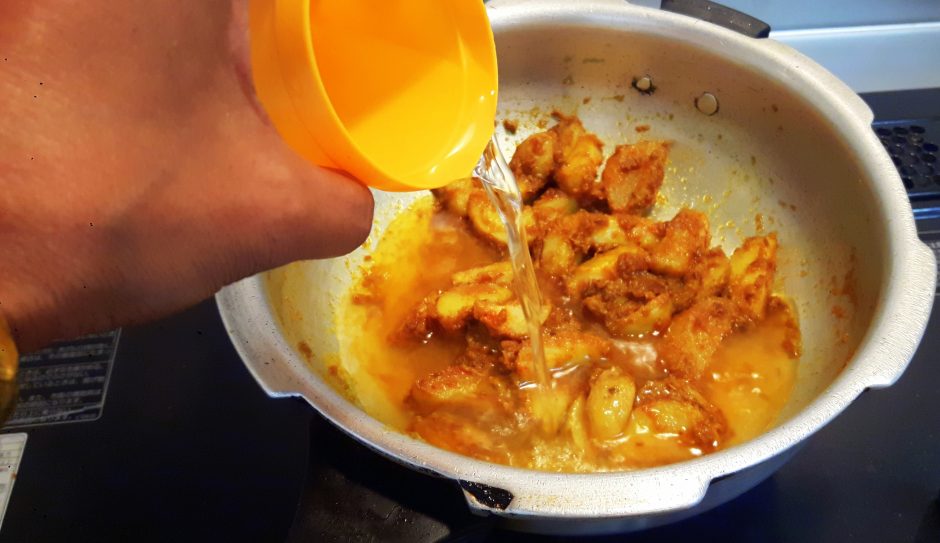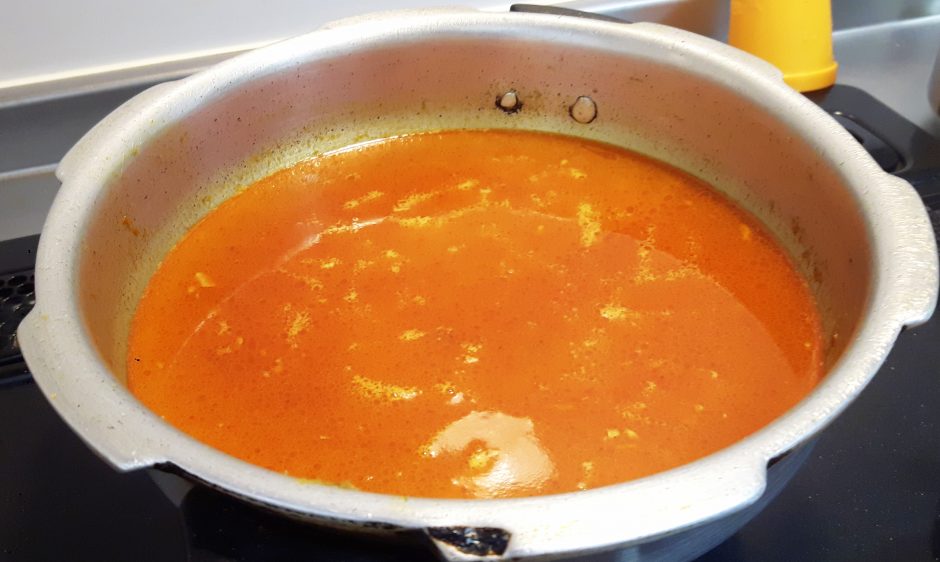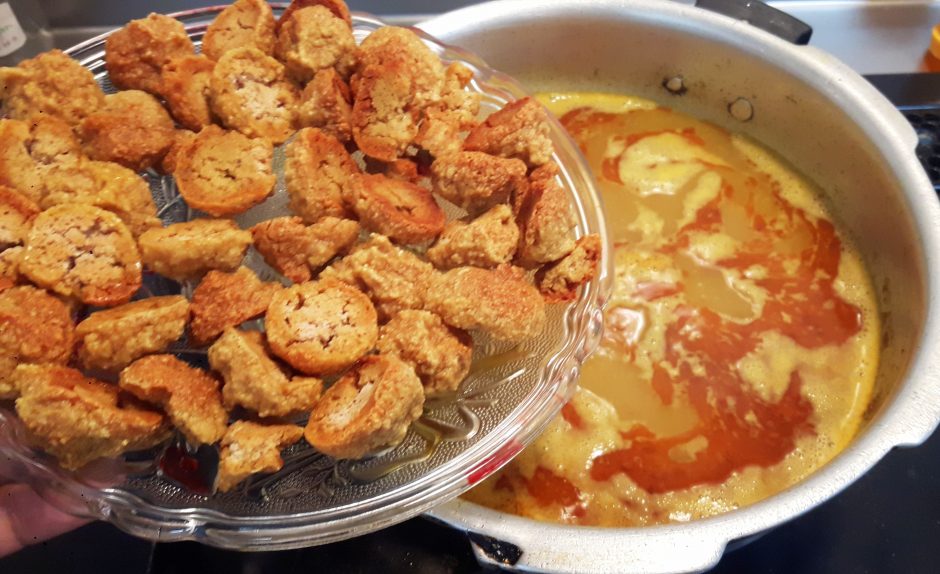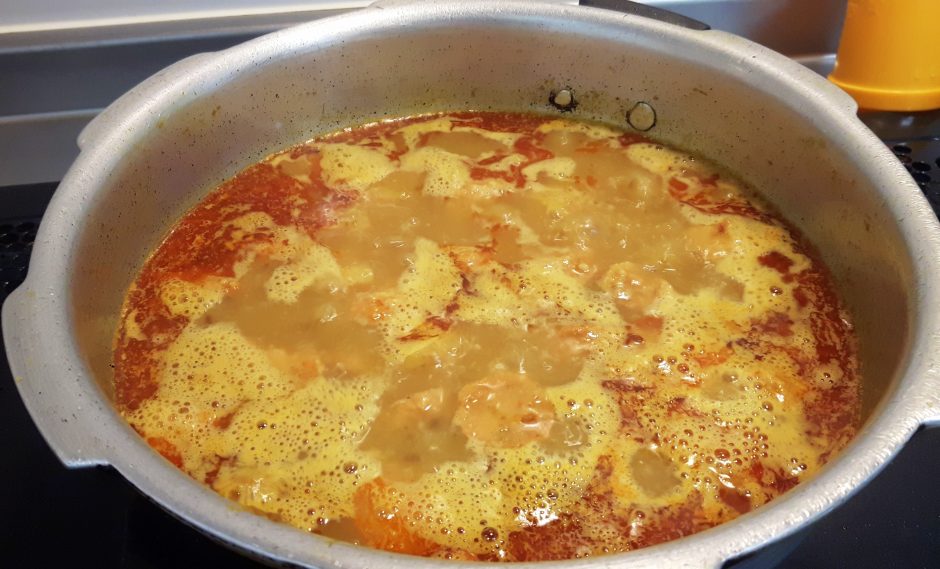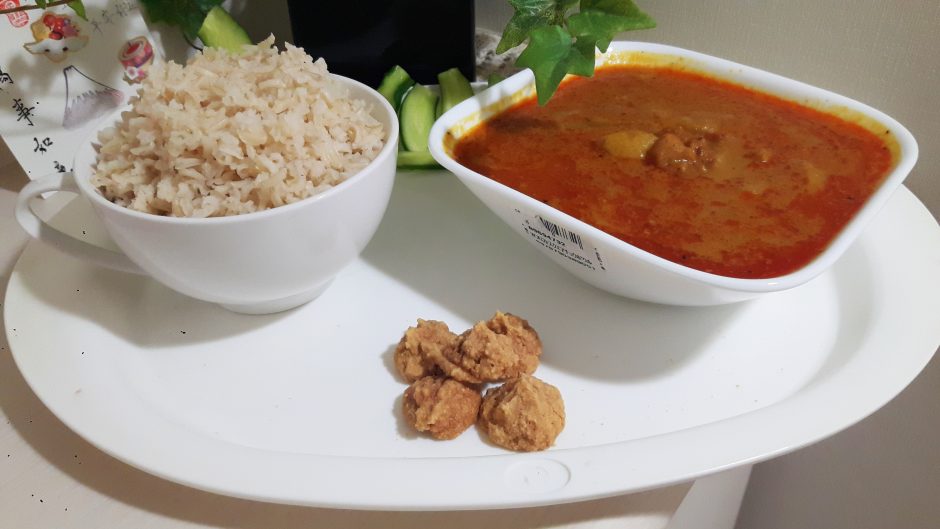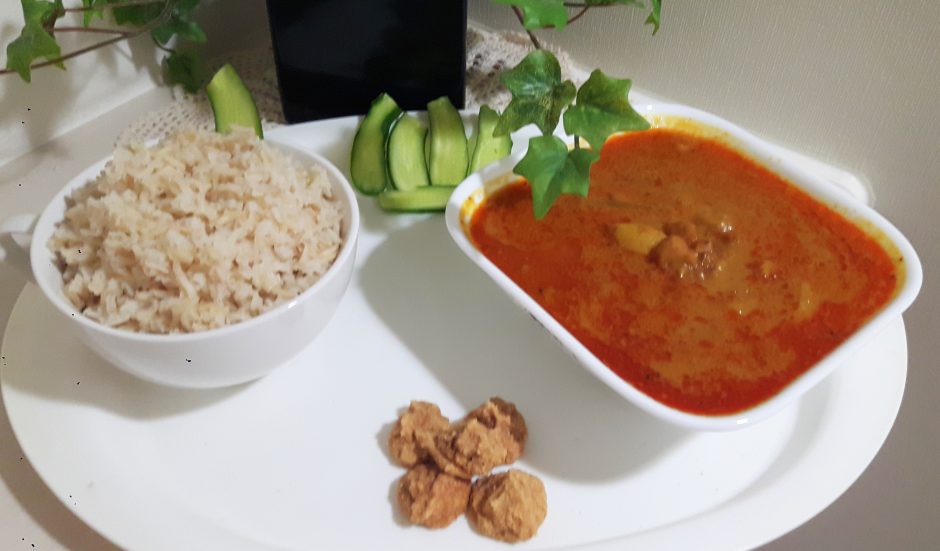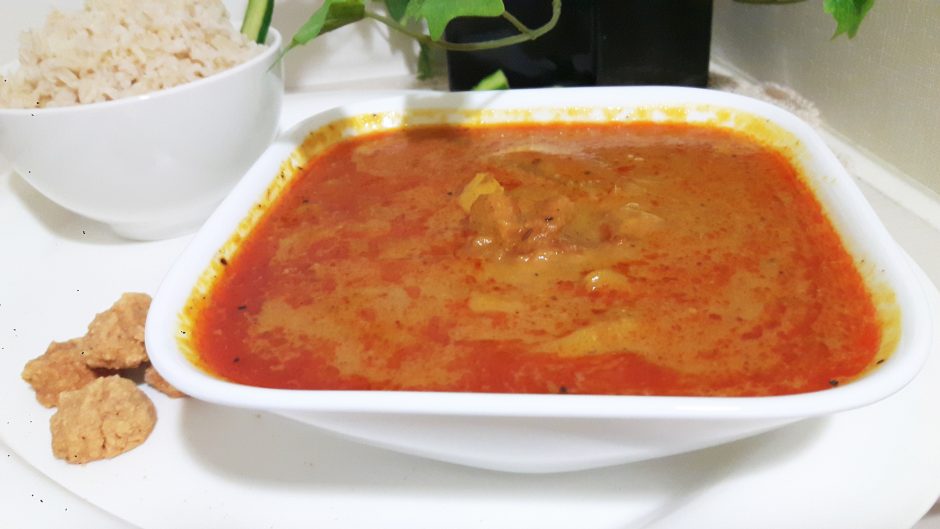 Kumhrauri (Ash gourd vadi / Winter Melon badi) Aaloo (potato) by Nag Ratna Sahu is licensed under a Creative Commons Attribution-NonCommercial-ShareAlike 4.0 International License.