The recipe looks very appealing, isn't it? And whenever I served it on dining table our friends and family appreciated it; even children demanded that he wanted to eat just this dish. My husband told me every time to cook walnut potato curry, whenever I hosted a dinner or lunch for friends or relative. The recipe is really very scrumptious. A special recipe…
Ingredients:
Potato: 500 gm (walnut size preferably, if not available make pieces of walnut size)
Curd (yogurt): 500 gm.
Milk: 1 cup
Water: 1 cup
Fennel seed: 2 table spoon
Ginger paste: 2 teaspoon
Black pepper: 10-15no.
Cinnamon: 1" stick
Black cumin: 1 teaspoon
Walnut (roughly crushed): 2 tablespoon
Walnut: 4-6 pieces
Mustard oil: 150 gm (for deep frying potato)
Salt: 1 teaspoon
Turmeric powder: 2 pinch
Mint leaves: 2-3 twig
Coriander leaves: 20 gm.
Preparation:
Take about 90% (keep 10% for seasoning) of black cumin, black pepper and fennel seed and make a 'mixed powder' in grinder, keep aside.
Peel off potatoes; prick it all over with help of fork, keep this into salted water for 20-30 minutes, shown as in photo.
Beat curd with milk and water into big bowl or blend them thoroughly, ensure that there are no lumps in it or (you can mash it with the help of sieve) keep aside.
Method:
Take wok (kadhahi) heat oil, when it starts to smoke, fry the potatoes on medium flame till it become light golden in color. Take it out, Keep aside.
Take another wok/fry pan; put 50 gm. of oil, when it starts to smokes add black cumin, black pepper and cinnamon, sputter for few seconds add ginger paste put off the flame. After couple of minutes add blended curd mixture; stir continuously otherwise curd will coagulate, continue to cook on medium low flame till boiling, add salt, 'mixed powder', walnut and roughly crushed walnut and keep cooking at minimum flame.
Re fry the potatoes for couple of minutes on high flame till the outer layer of potatoes gets golden brown color; add directly into the another wok where curry is being cooked on minimum flame (the theory is that the hot potatoes absorb the flavor and aroma from hot gravy).
Add mint leaves(here used mint powder and coriander powder) and turmeric powder; continue cooking on low flame with lid on for about 7-8 minutes till desirable consistency of gravy comes.
Add chopped coriander leaves and serve with Rice, Chapatti, Poori, Naan, Paratha etc…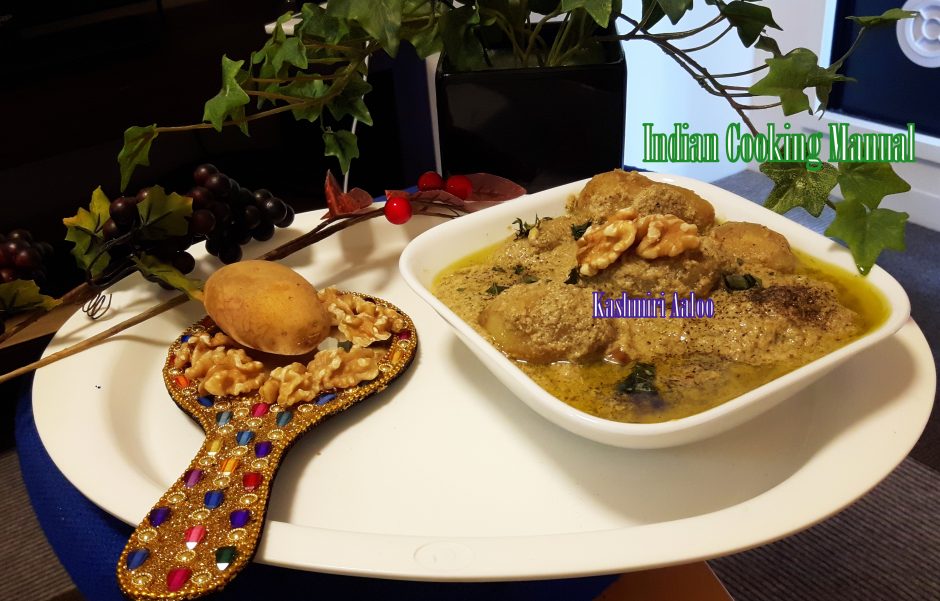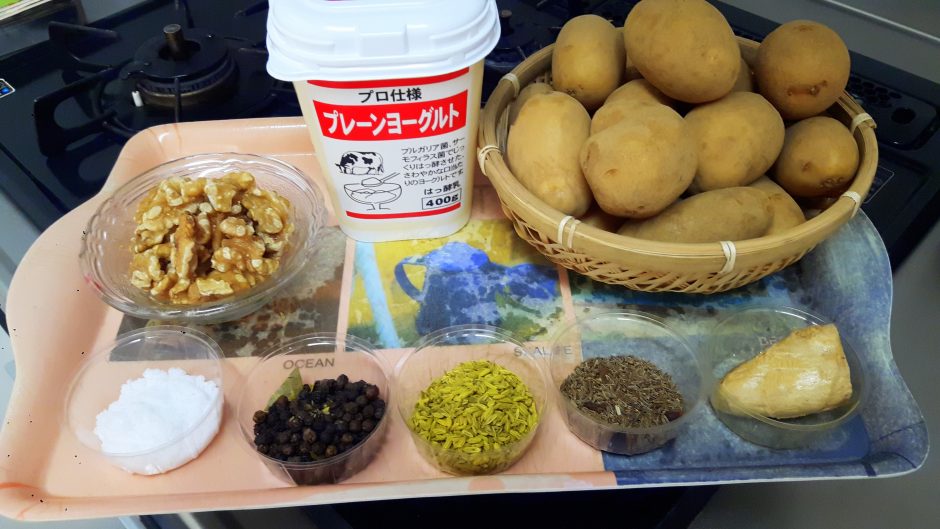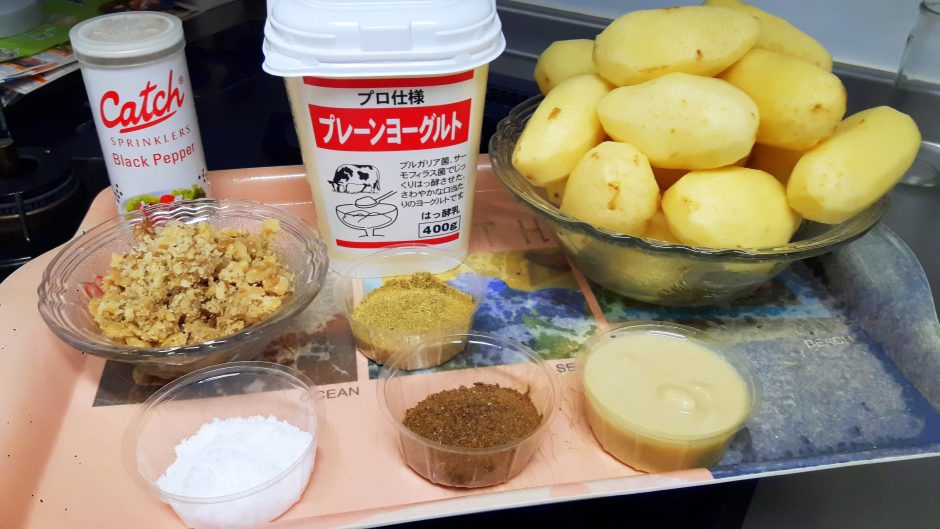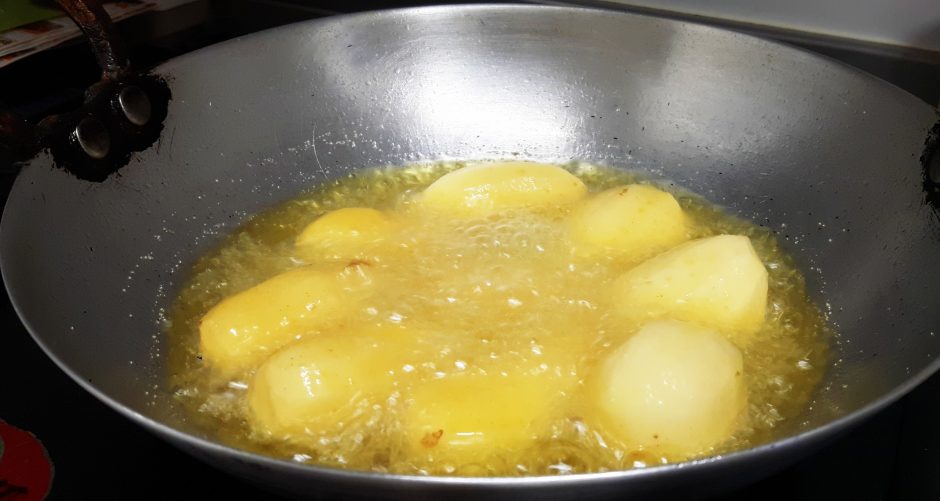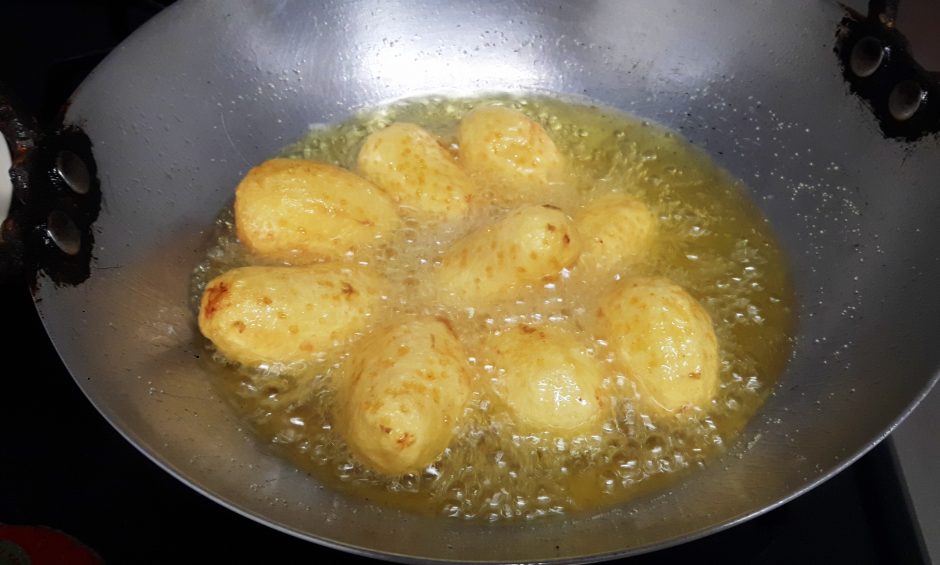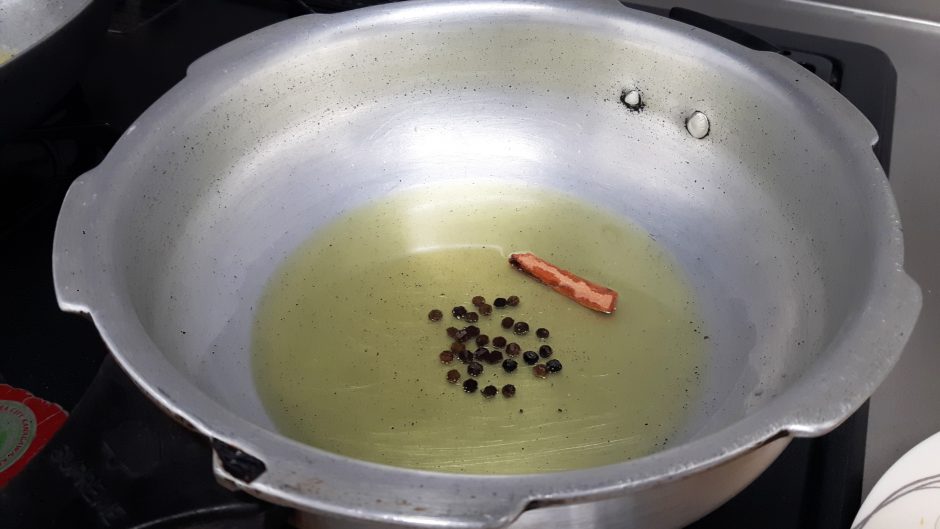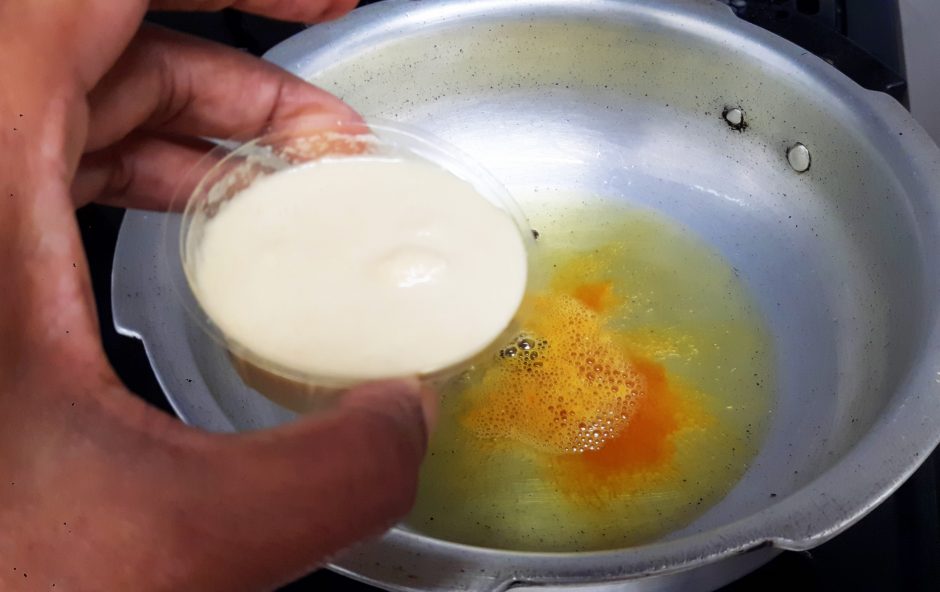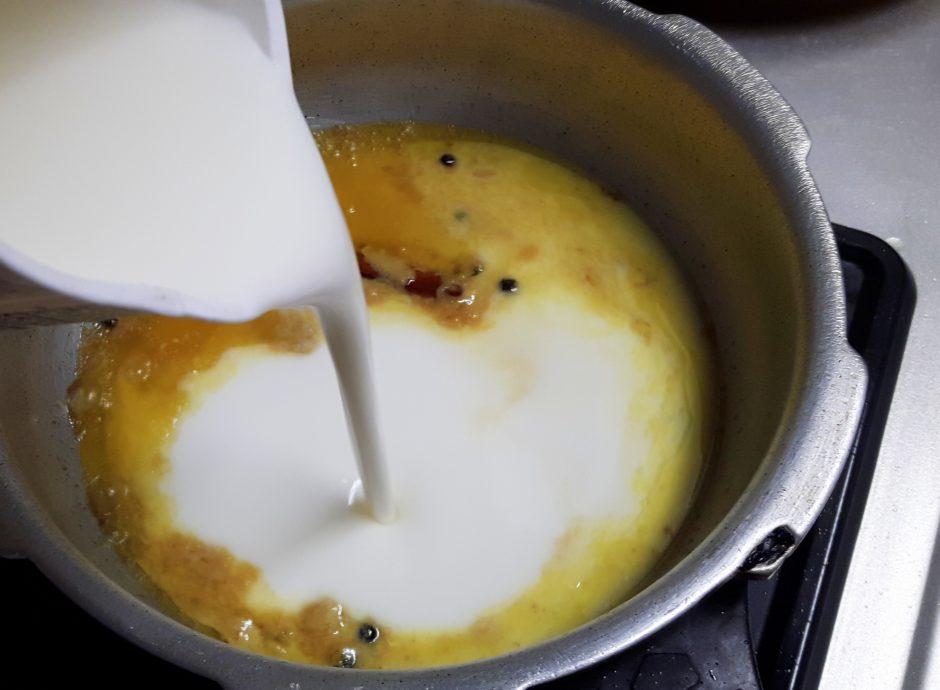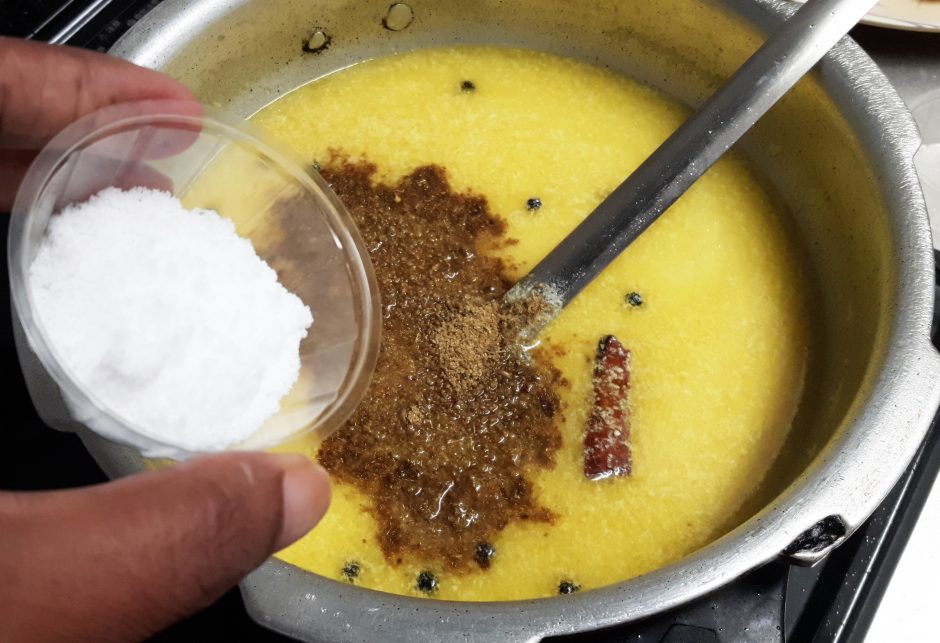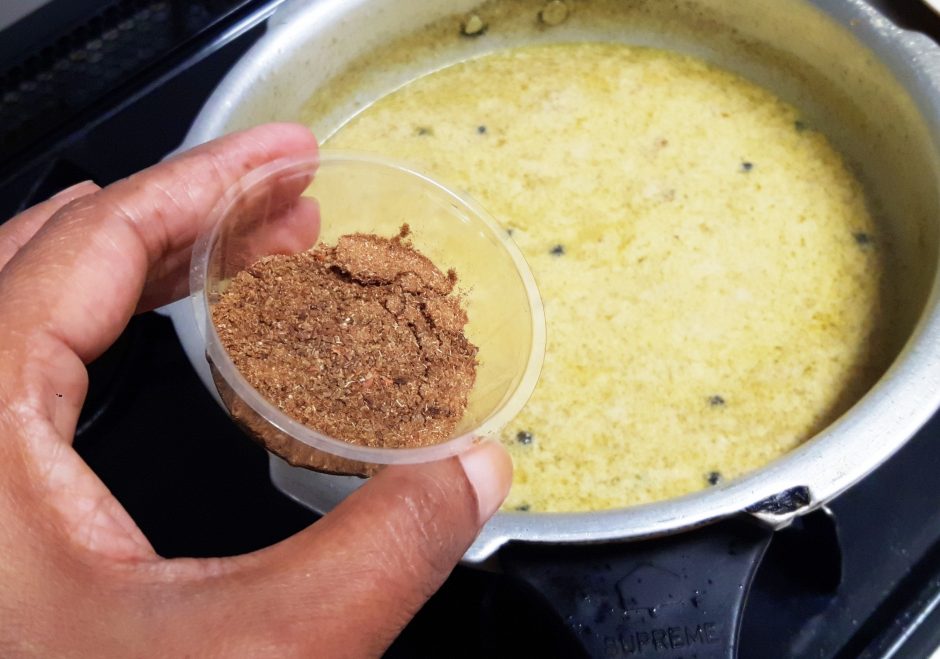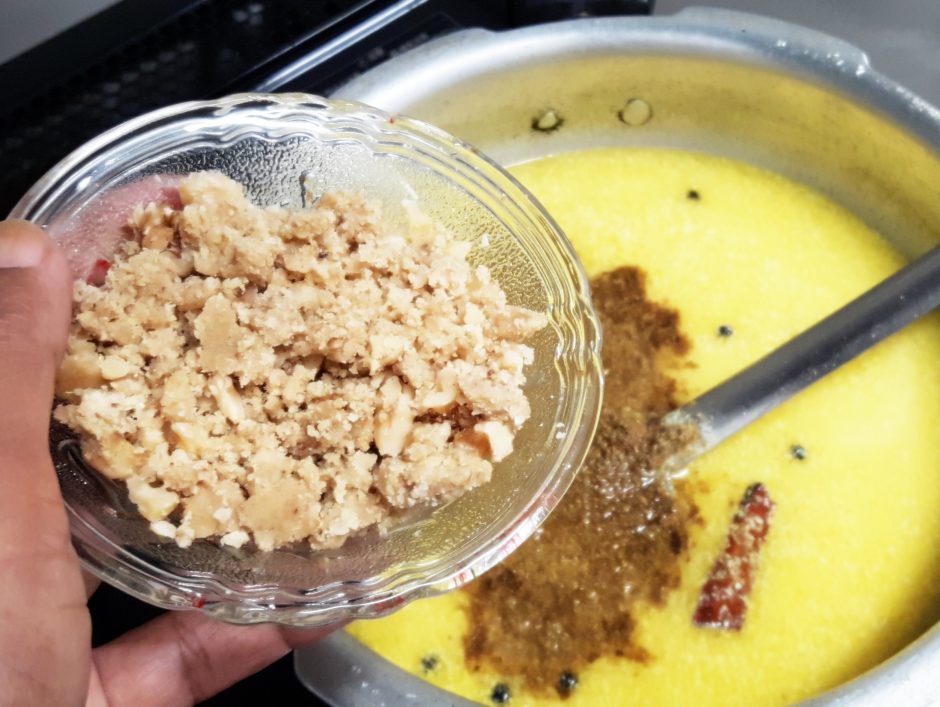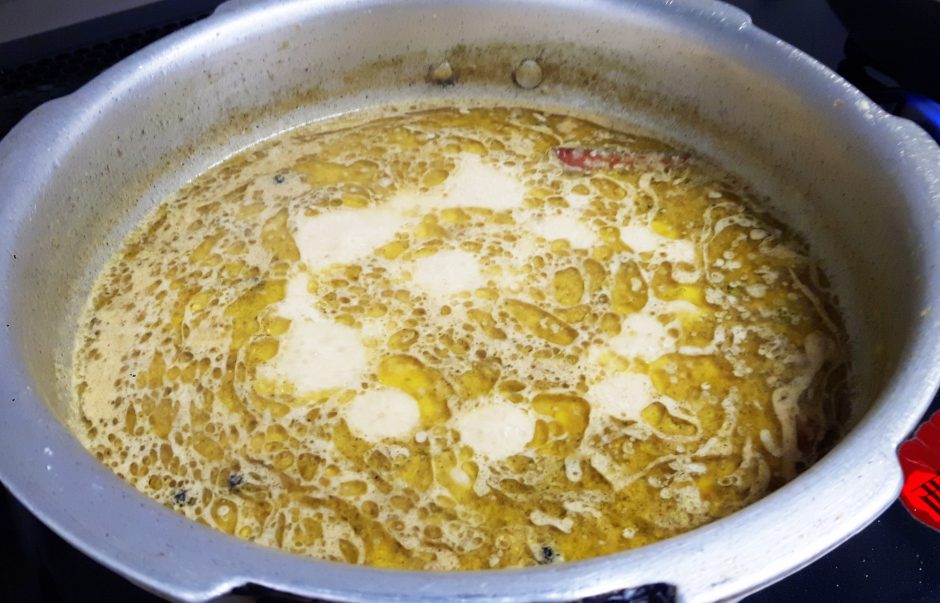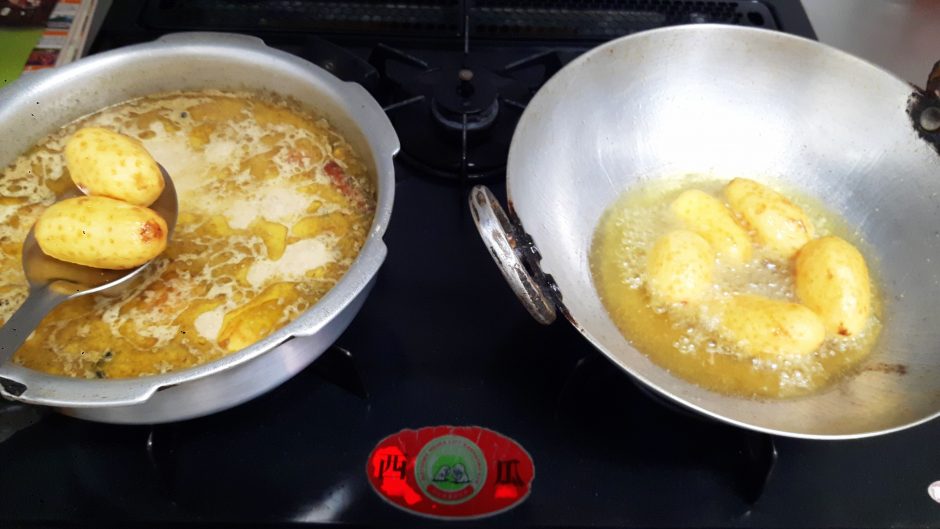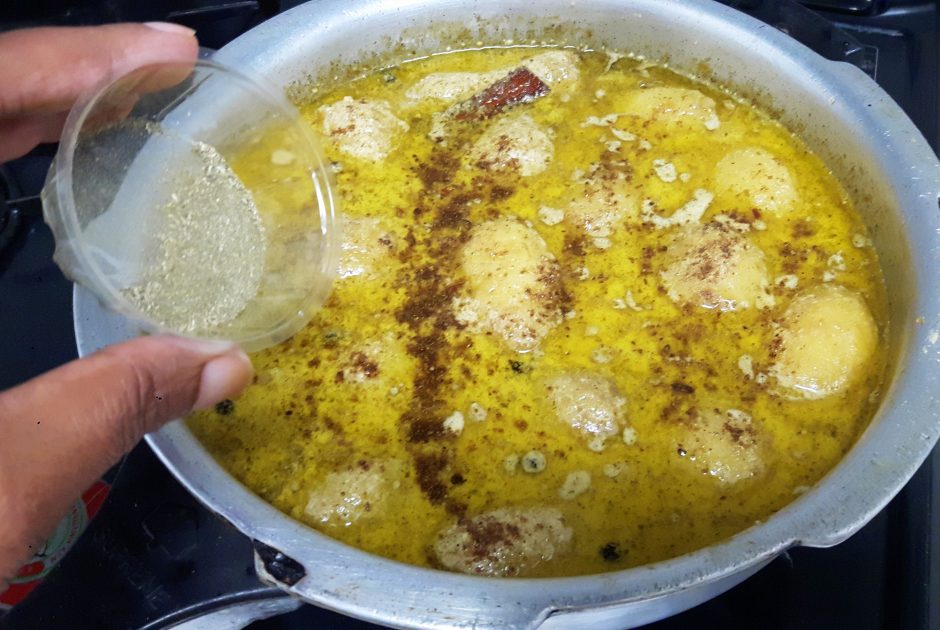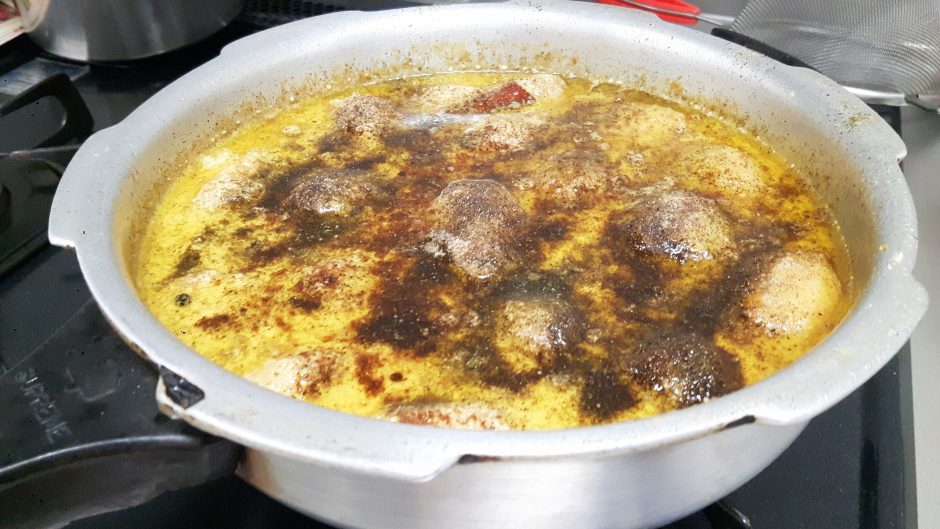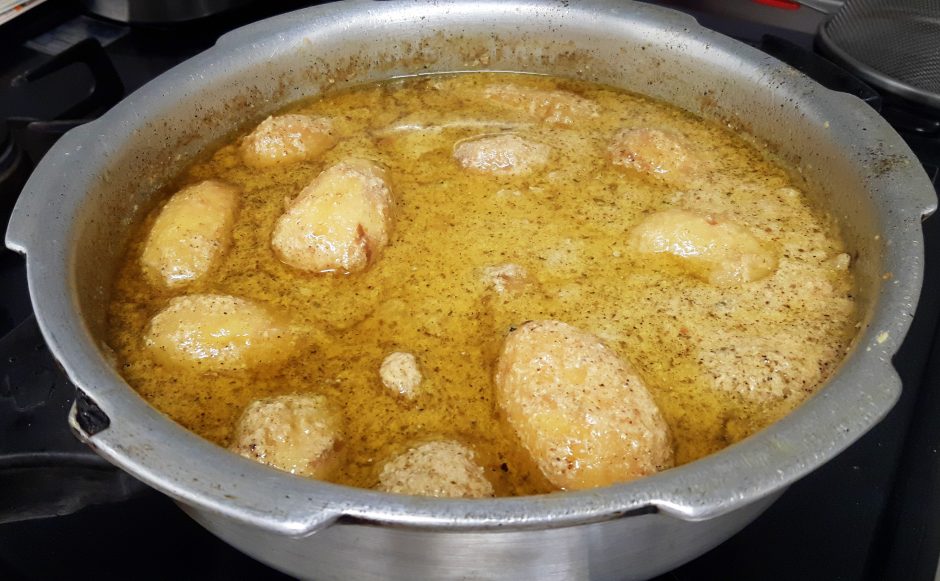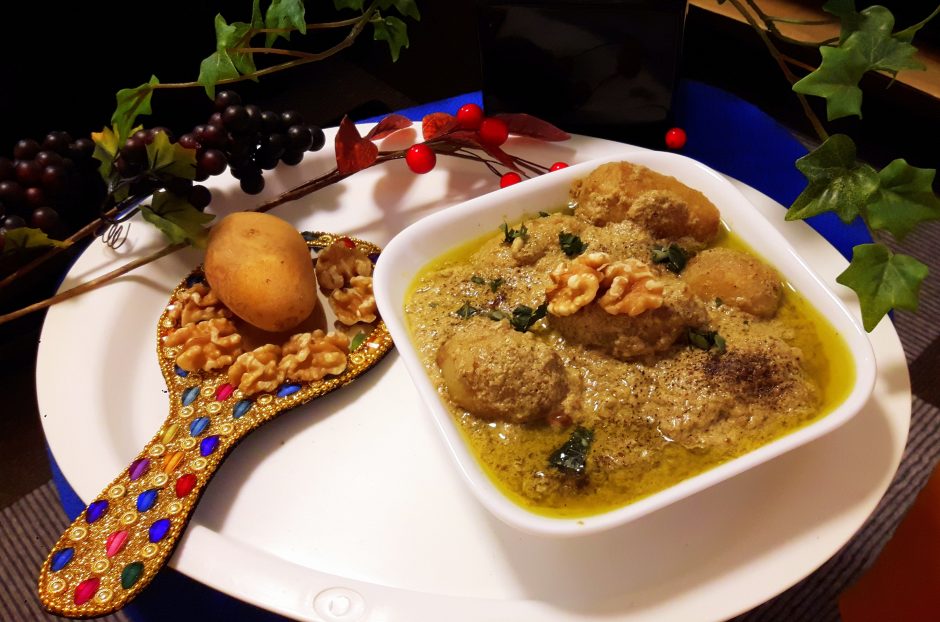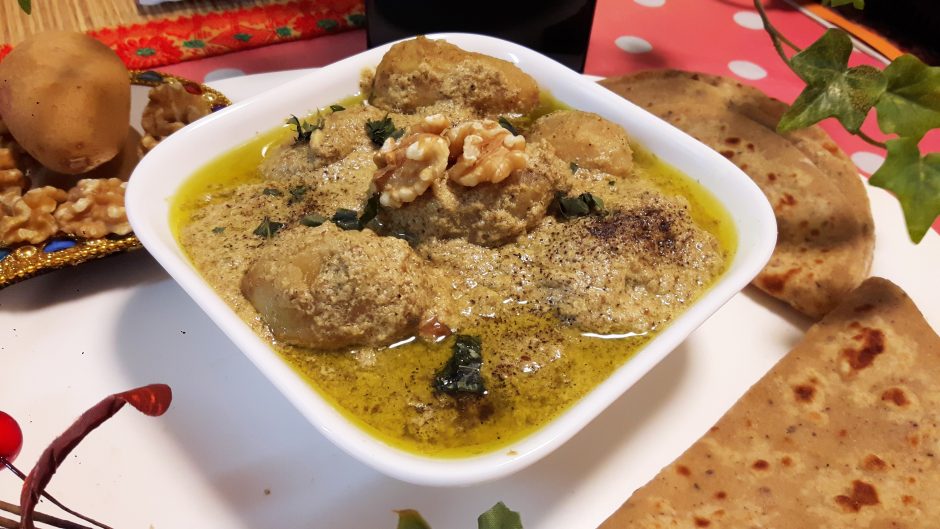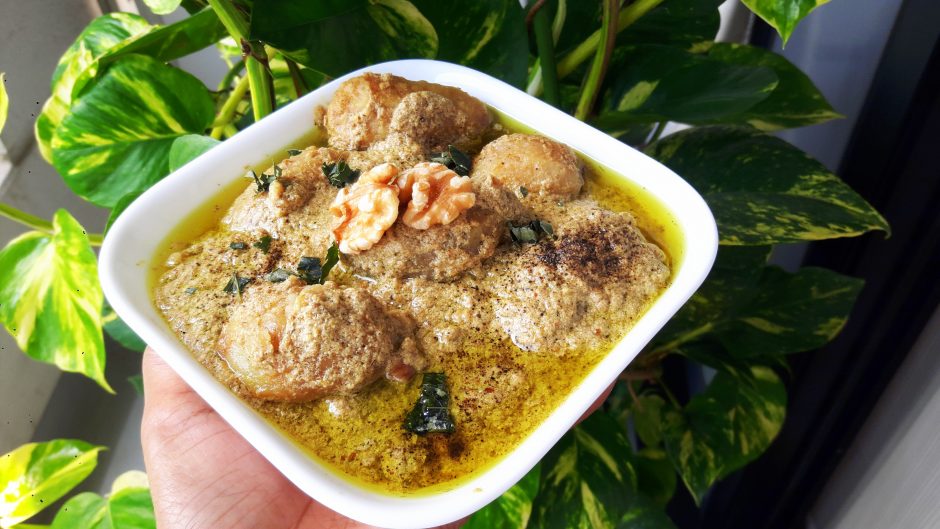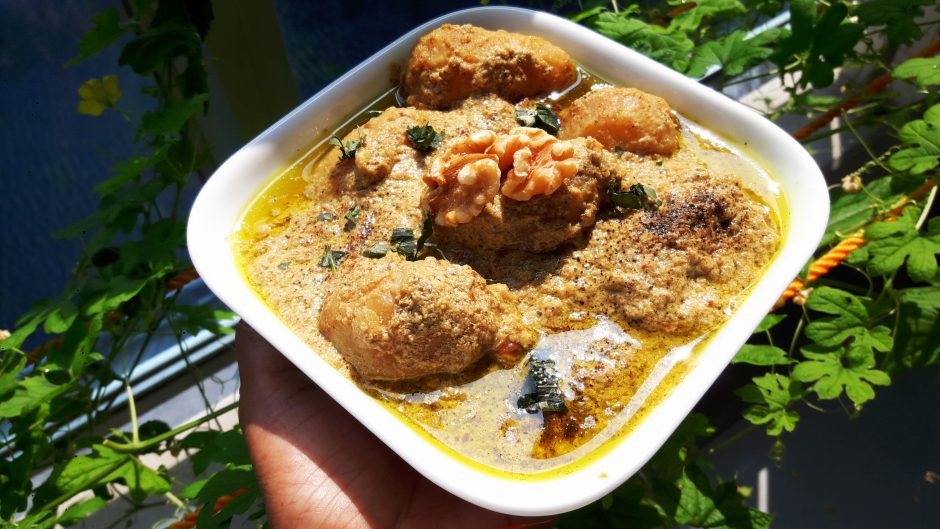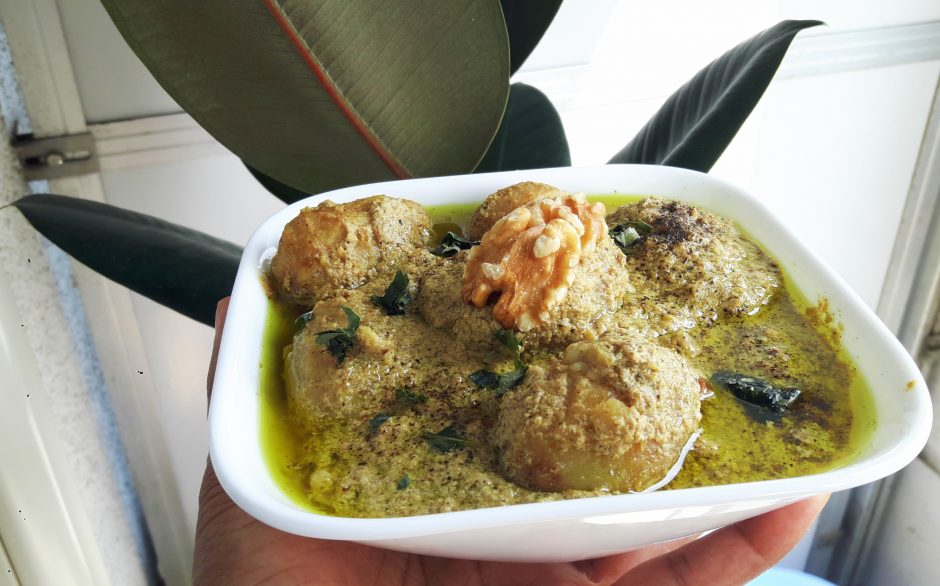 Kashmiri Aaloo (Kashmiri potato curry) by Nag Ratna Sahu is licensed under a Creative Commons Attribution-NonCommercial-ShareAlike 4.0 International License.