A quick and full of flavor recipe with few ingredients as salt and black pepper gives the dish very delicate flavor and is ready within 10 minutes; can be served as side dish which is light to stomach.
One evening I prepared this dish for dinner but the taste and aroma was so inviting… we finished this with toasted bread with evening tea right that moment… yummy…
Ingredients:
Asparagus: 1 bunch (~150 gm)
Cumin: ¼ teaspoon
Turmeric powder: 1 pinch
Black pepper powder: ½ teaspoon
Salt: ¼ teaspoon (as per taste)
Butter: 1 tablespoon
Cooking oil: 1 teaspoon
Preparation:
Cut asparagus into 1 inch pieces, keep aside.
Method:
Take a fry pan. Heat butter and oil, Put cumin sputter it for few seconds; Add chopped asparagus cook on medium low flame with lid on till it get 50% done, stir in between to avoid the burn from bottom.
Lower the flame, add salt, turmeric powder, continue to cook till it is done, and add black pepper powder. Put off the flame transfer into serving bowl. Decorate with green coriander.
'Asparagus in Butter' is ready to be served.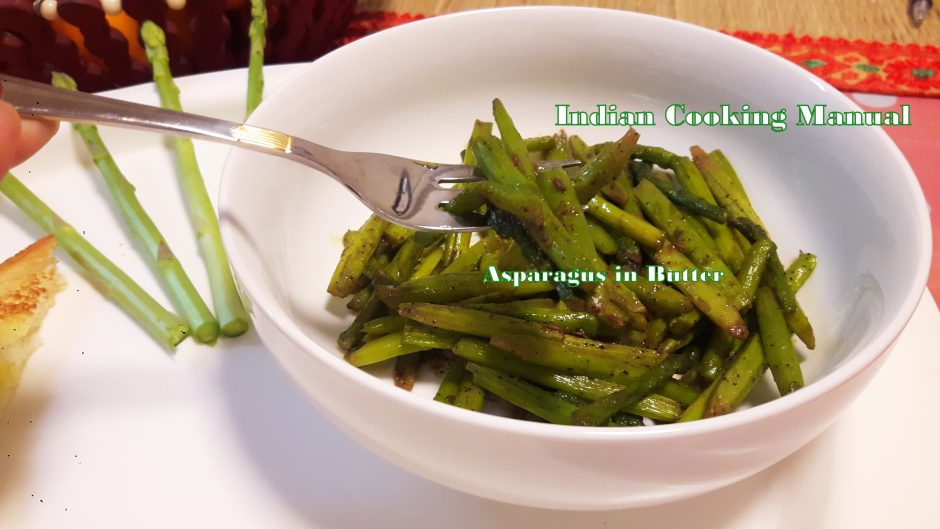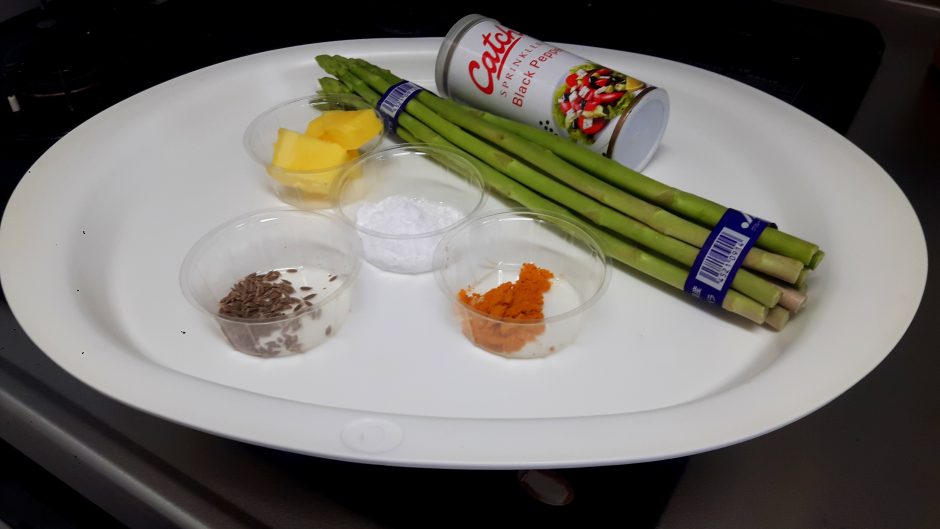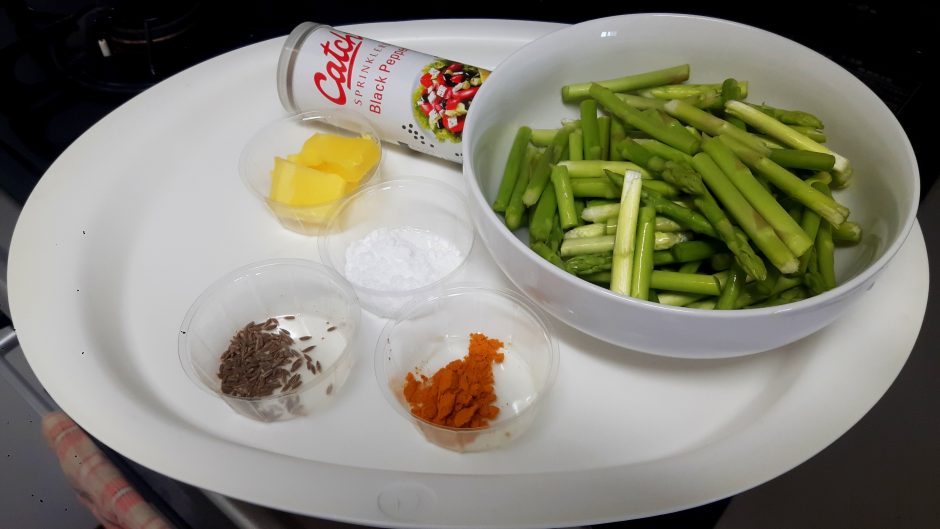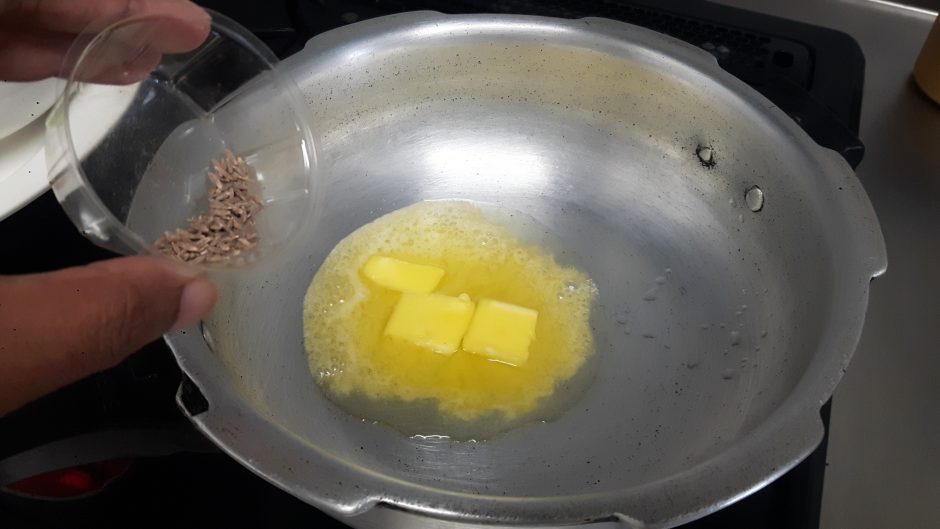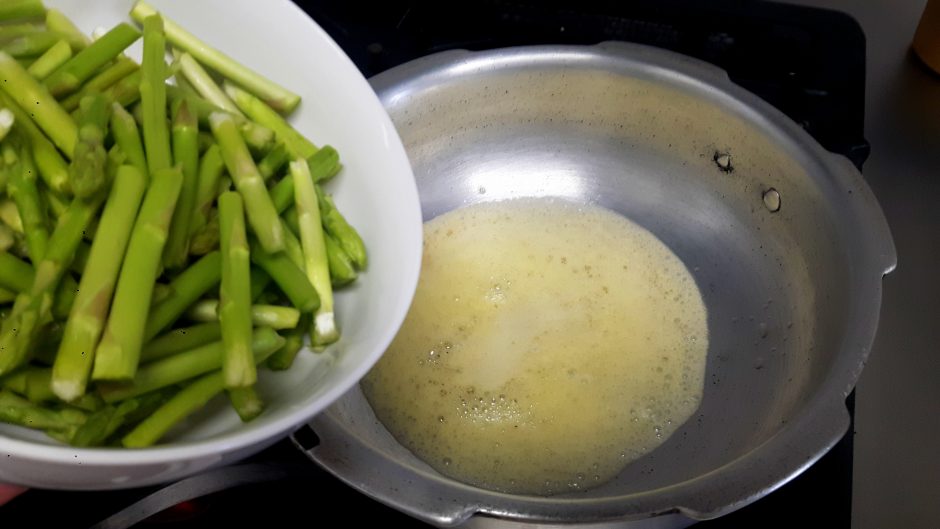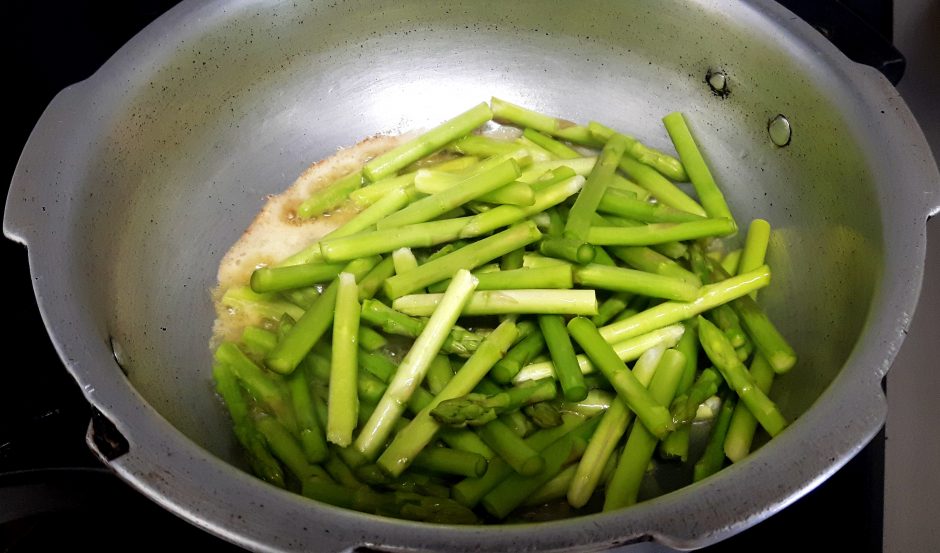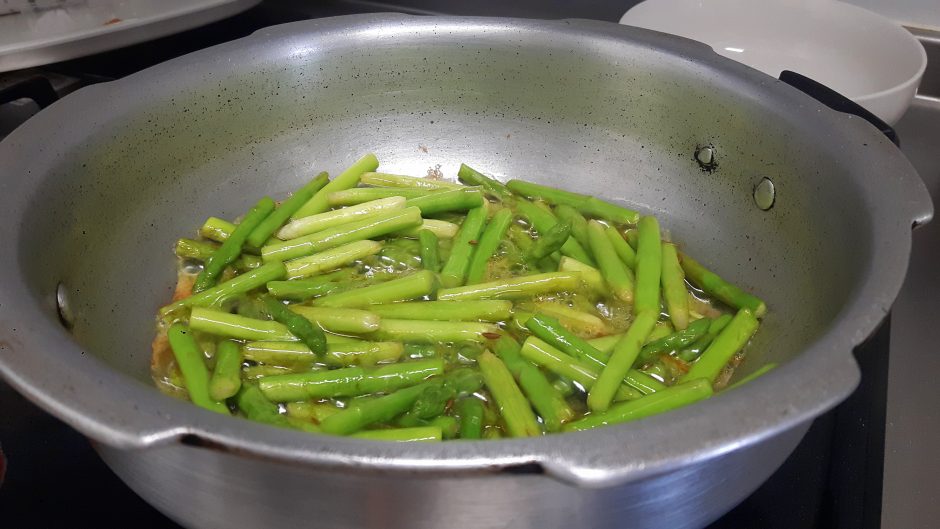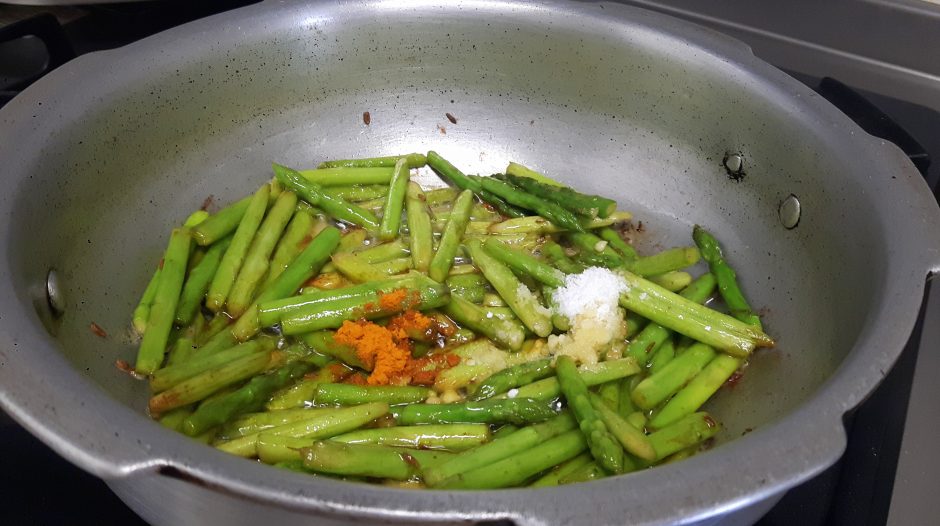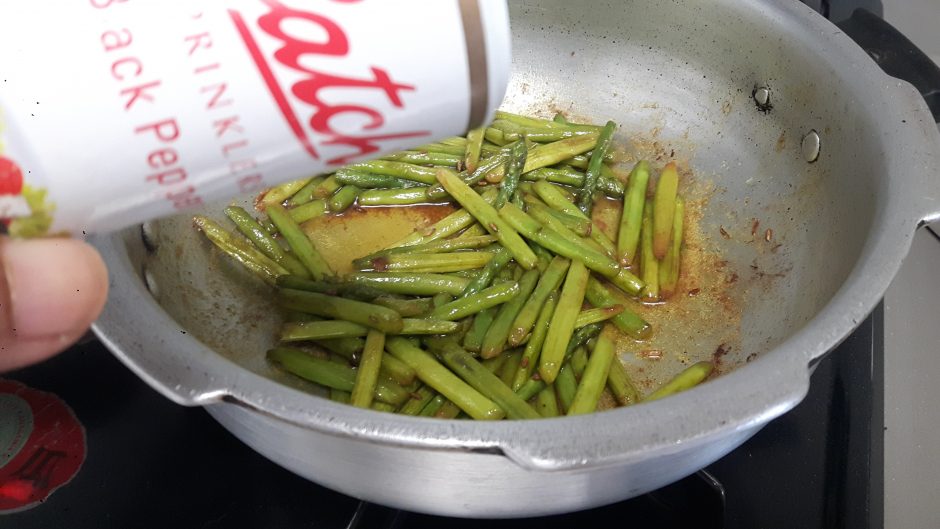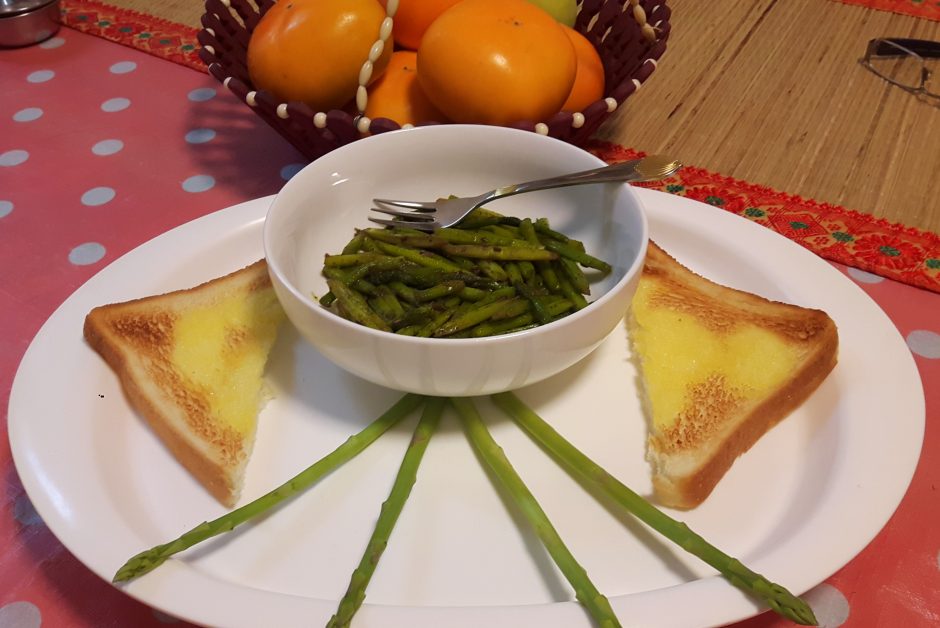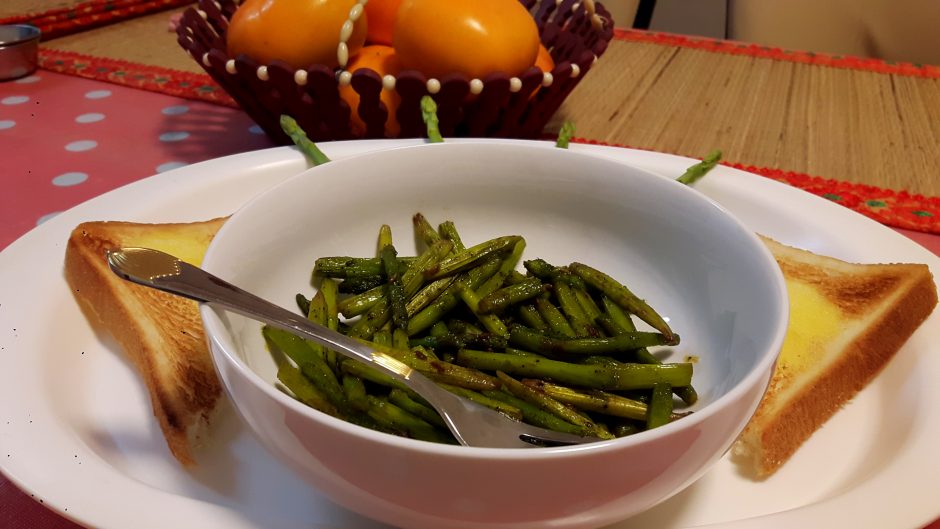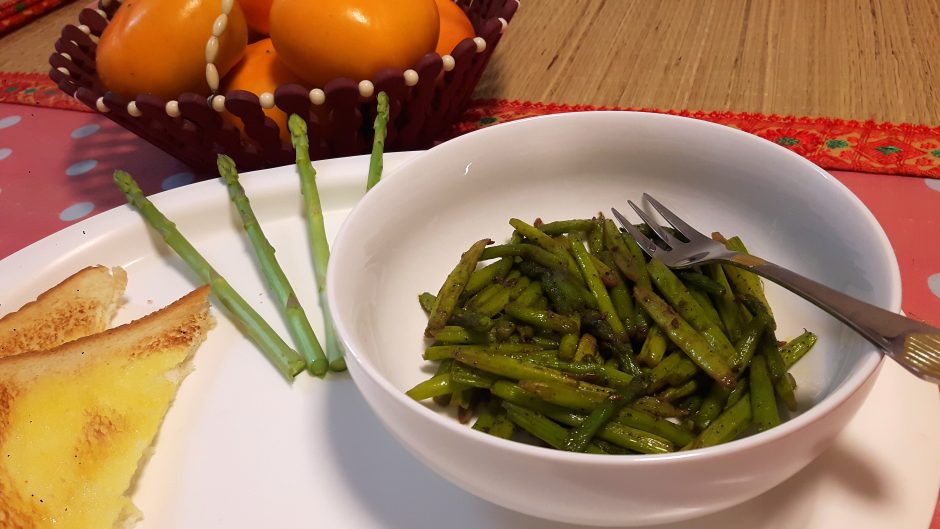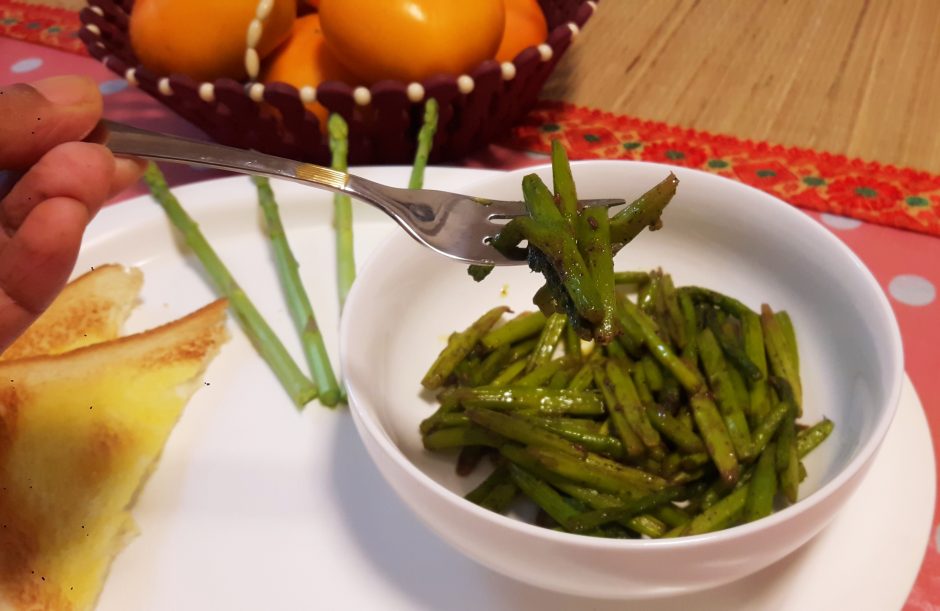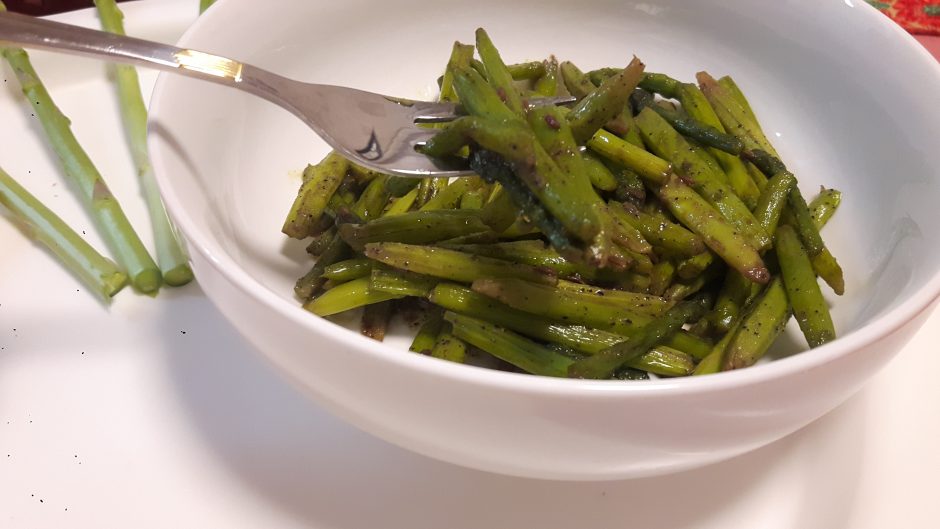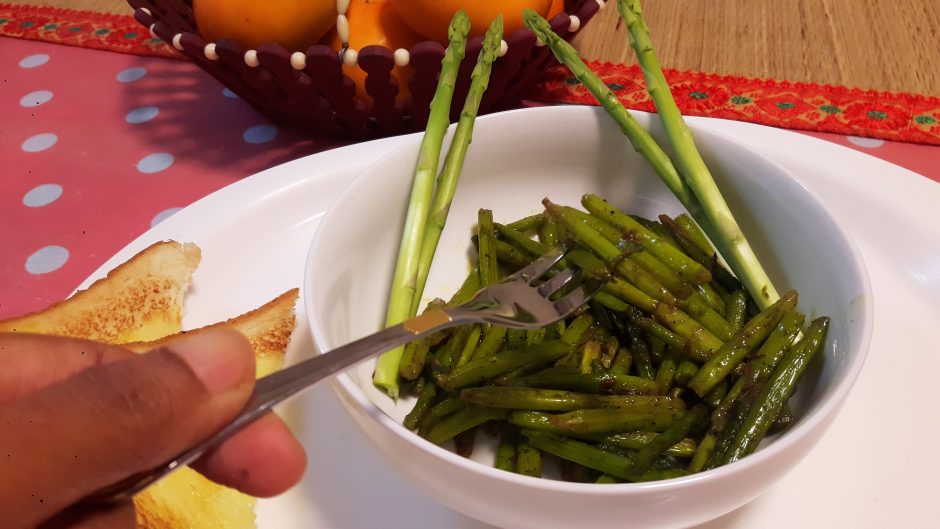 Asparagus in Butter by Nag Ratna Sahu is licensed under a Creative Commons Attribution-NonCommercial-ShareAlike 4.0 International License.