Dash of garlic and curry leaves made this recipe incredible yummy; grilling gives this recipe a wonderful smoky flavor, quick to prepare with turnip and potatoes, relish with hot dal and rice.
Shalazam (Turnip) is a popular vegetable in India; it can be eaten raw as salad, fresh turnip leaves are also edible.
It is low in calories which help to prevent obesity; it is good source of vitamin C, minerals like calcium, manganese, copper, iron. It prevents osteoporosis and activate healthy metabolism.
Ingredients:
Shalazam (Turnip): 300 gm (tender and small)
Potato: 3 no. (Small)
Garlic: 3-4 clove
Cumin seed: 1 teaspoon
Salt: 1 teaspoon (as per taste)
Turmeric powder: ½ teaspoon
Curry leaves: 1-2 twigs (optional)
Lemon: 1 no.
Olive oil (cooking oil): 2 tablespoon
Preparation:
Peel off Shalazam and potato, cut into 2 inch pieces. Keep aside.
Peel off garlic, cut into two halves, and keep aside.
Method:
Take a fry pan. Heat oil on high flame until smoke starts coming; add cumin seed, Sputter it for few seconds add garlic, turmeric powder and salt mix it and add Shalazam and potato, stir properly. Put off the flame.
Transfer the prepared vegetables into Grilled tray, spread evenly; put the tray on Griller, cook till vegetables are done.
While cooking, stir occasionally; keep watching to prevent them from getting burnt. After few minutes it will change the color and starts shrinking. Wait for light brown color put off the grill, add curry leaves, let it be inside the grill for couple of minutes, add lemon juice and serve hot.
Here I used Japanese kitchen Griller; it is very easy and convenient.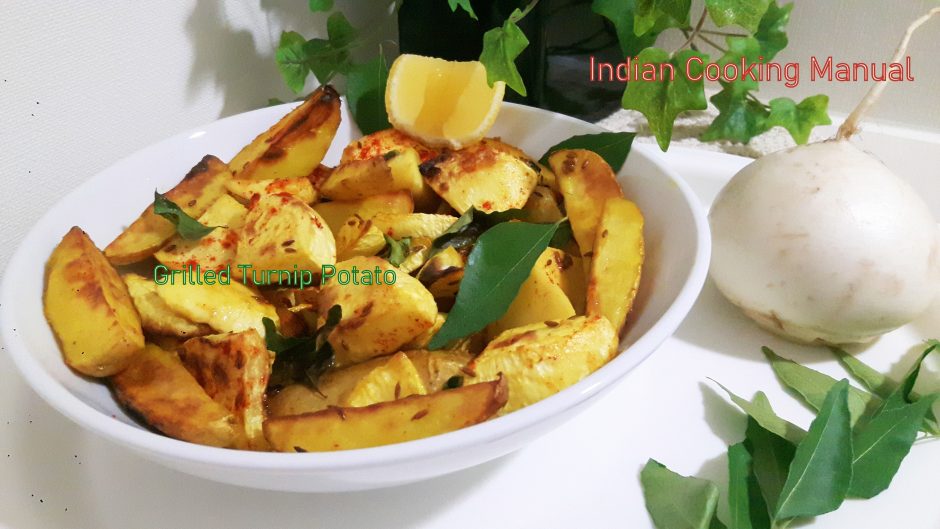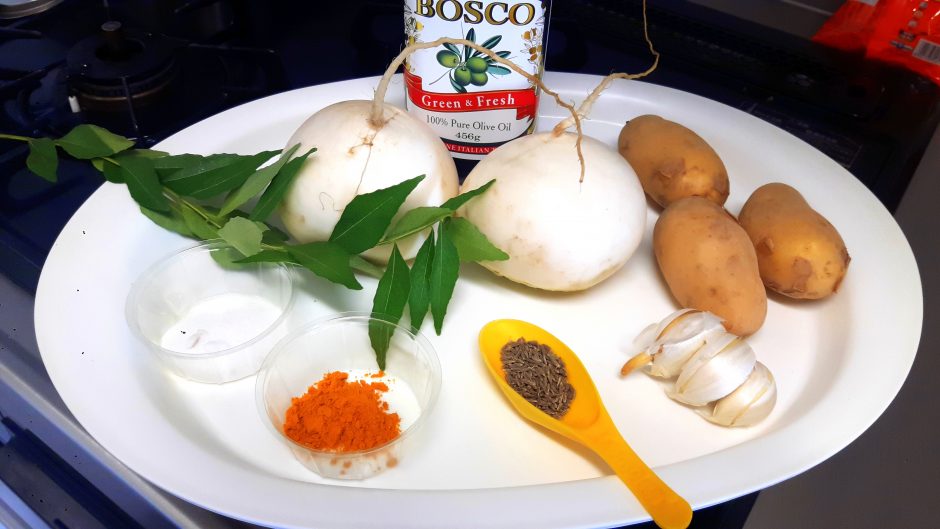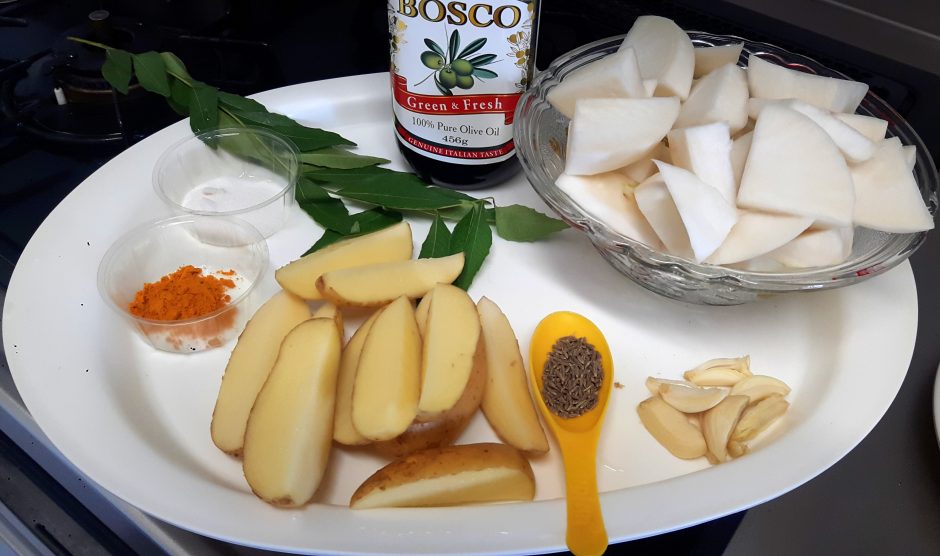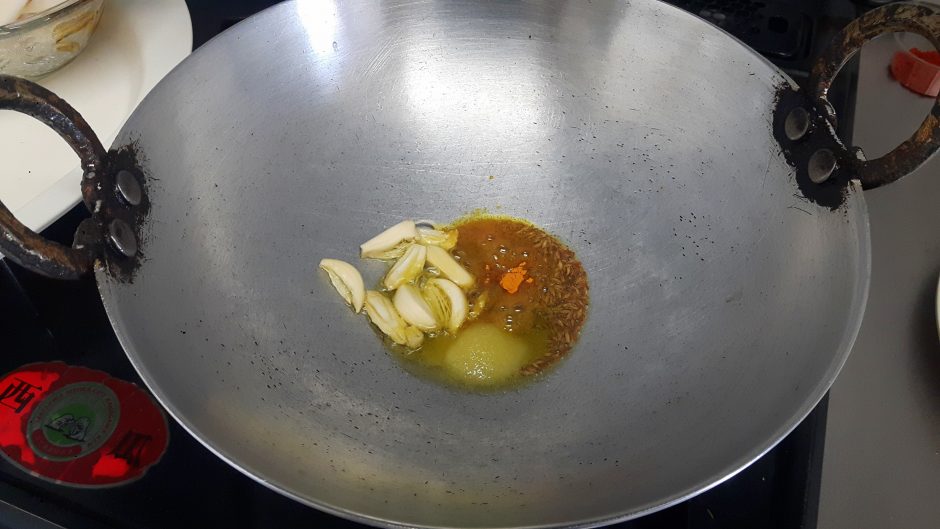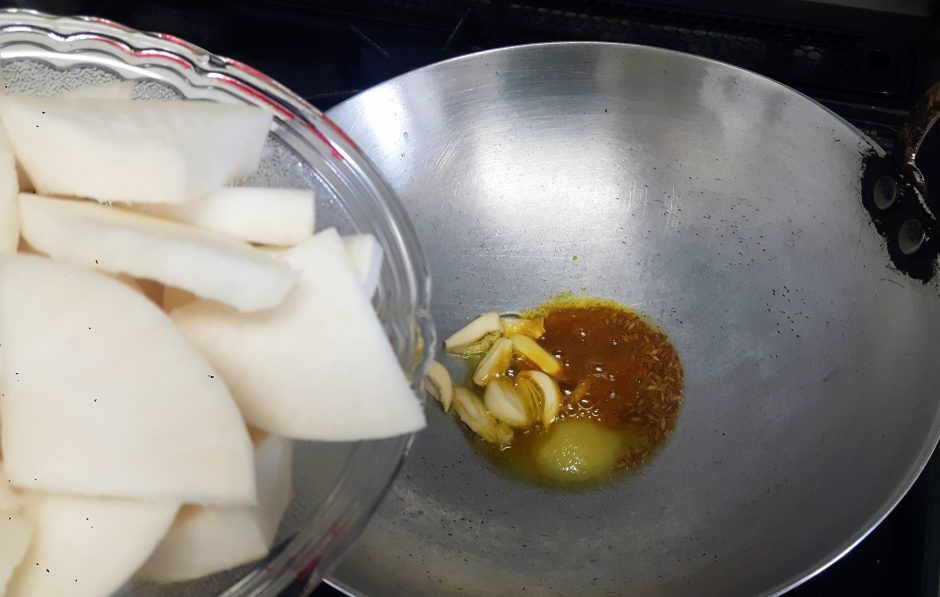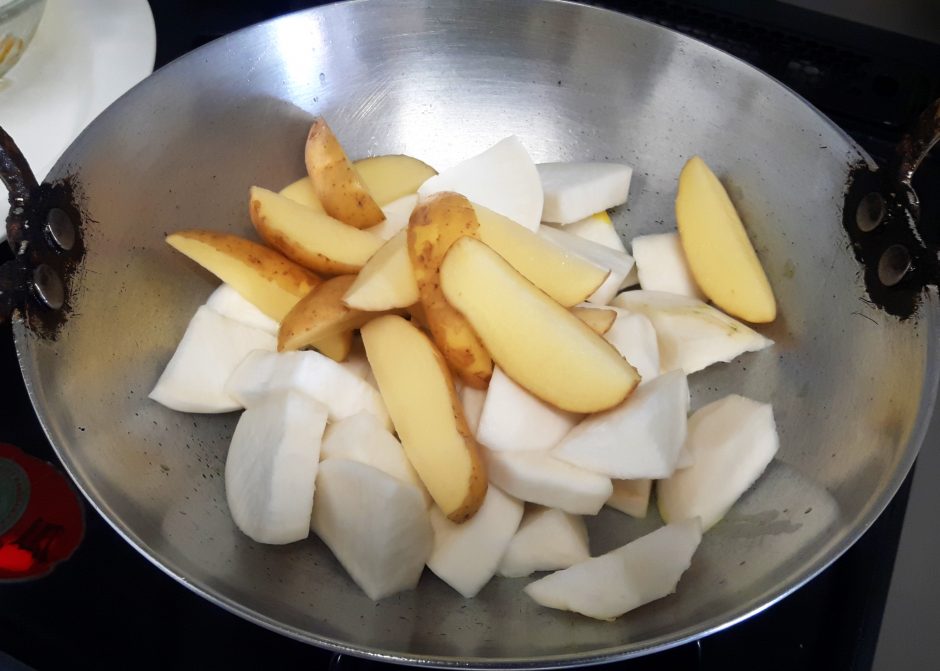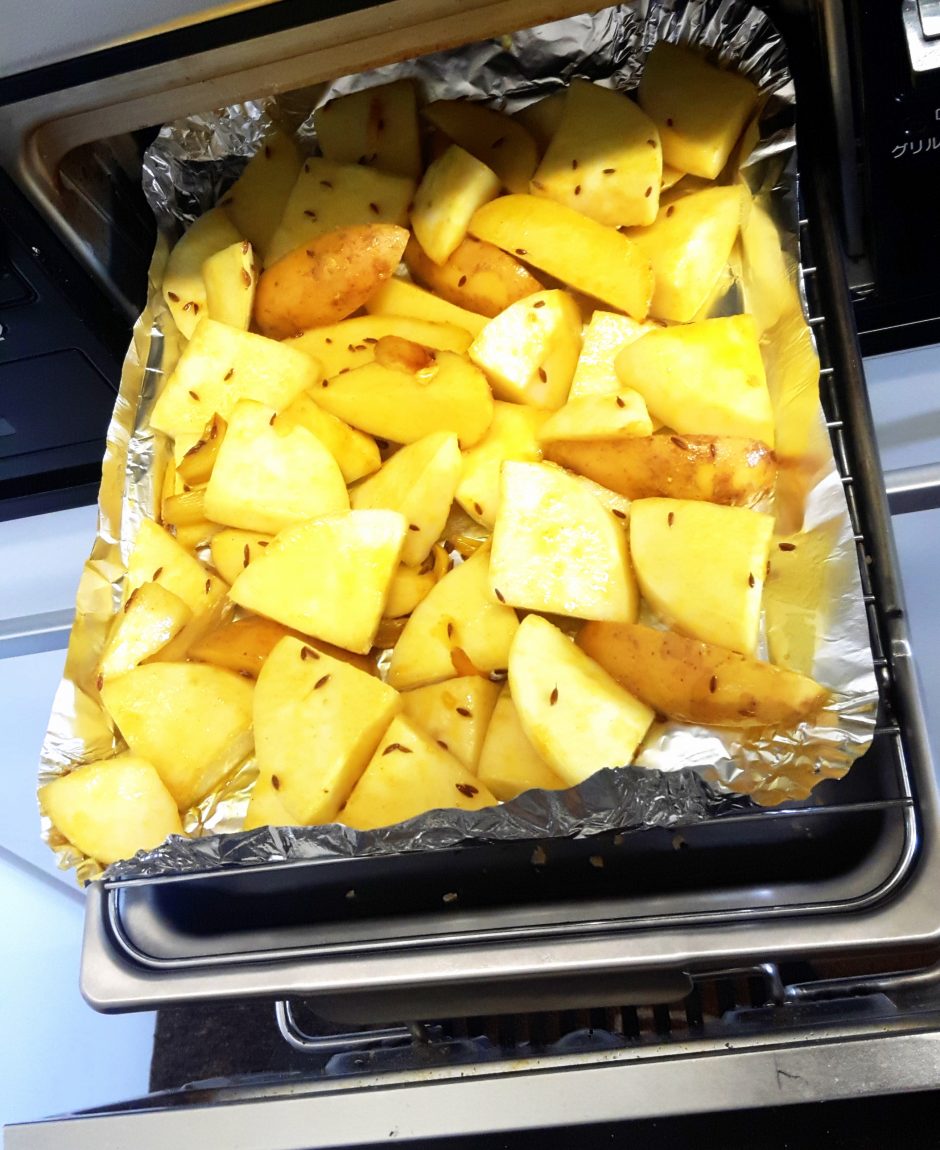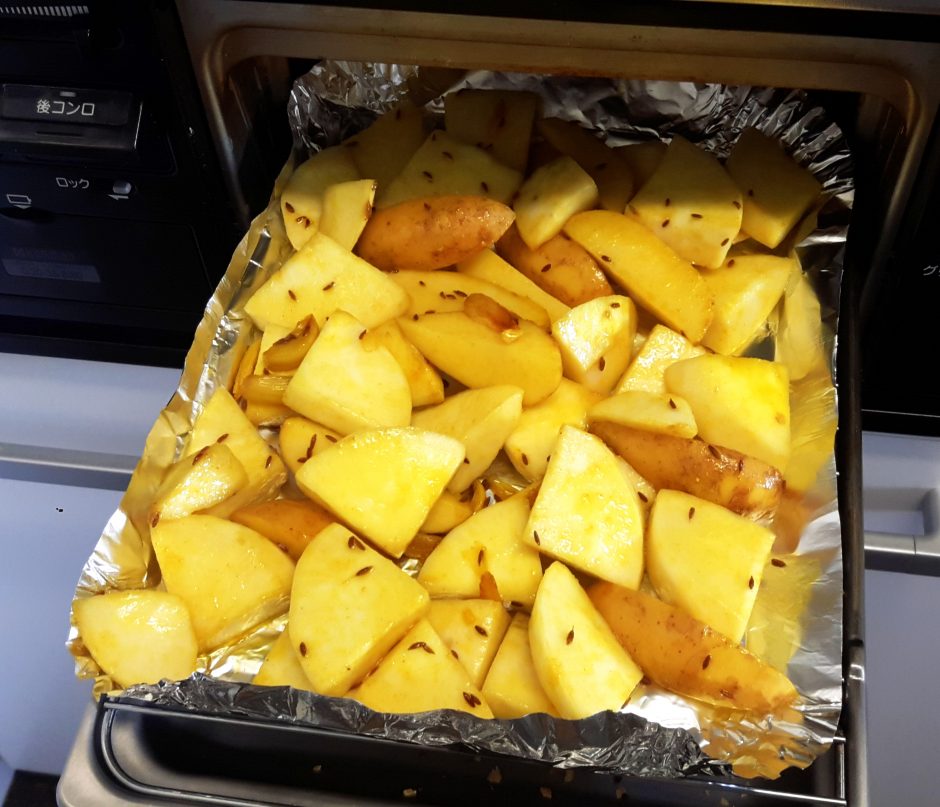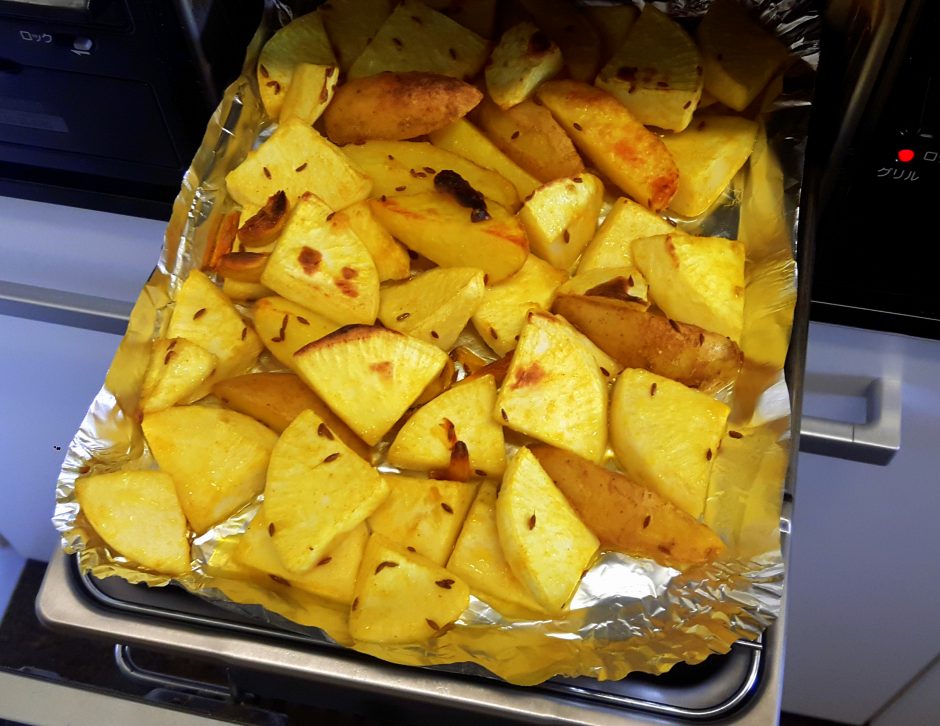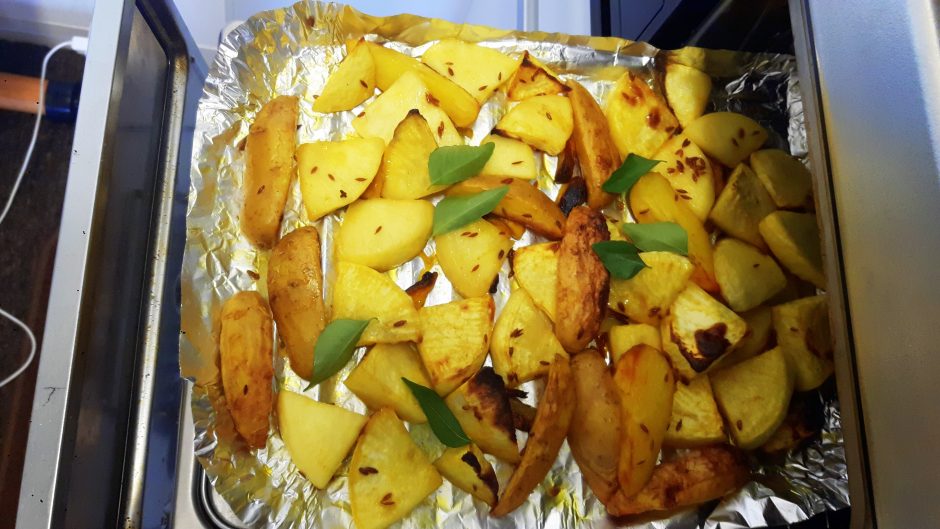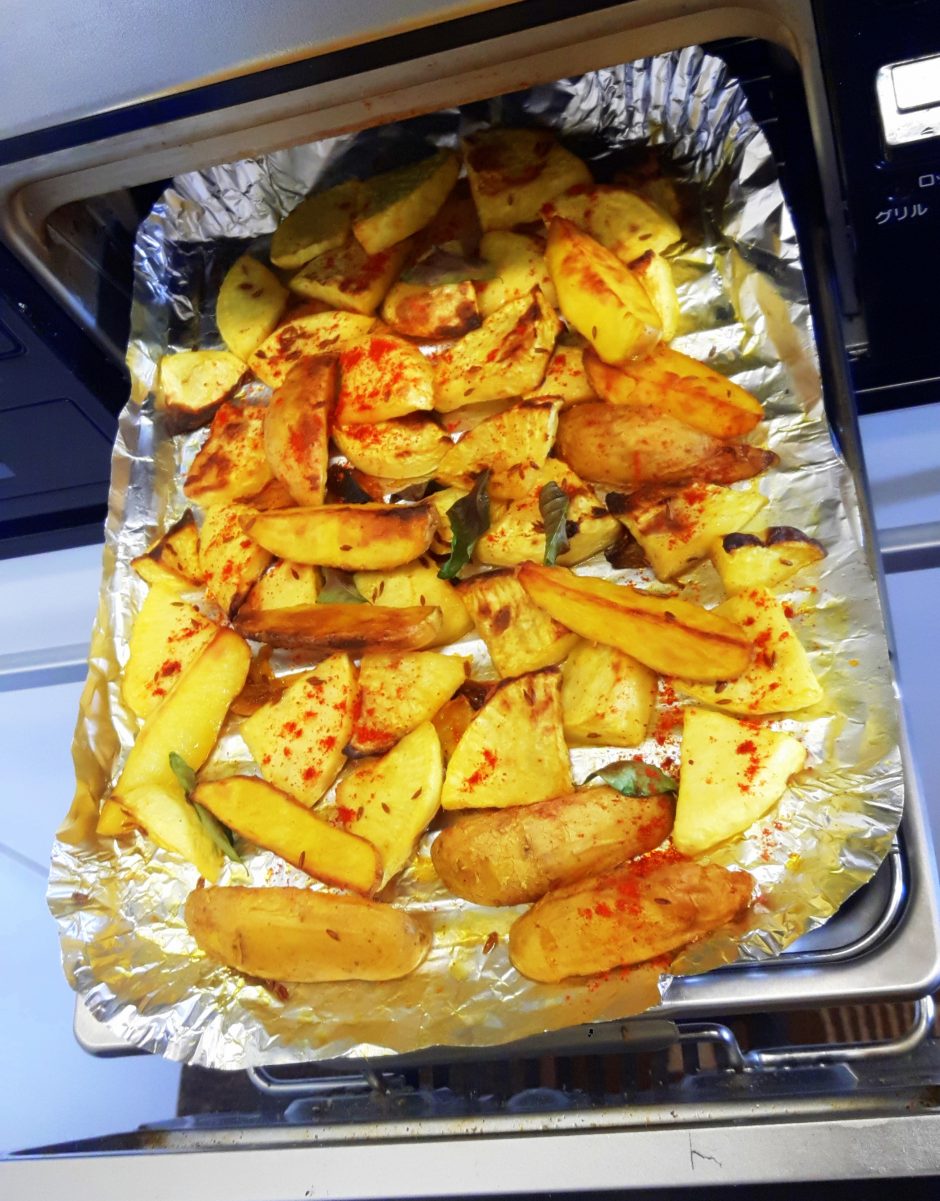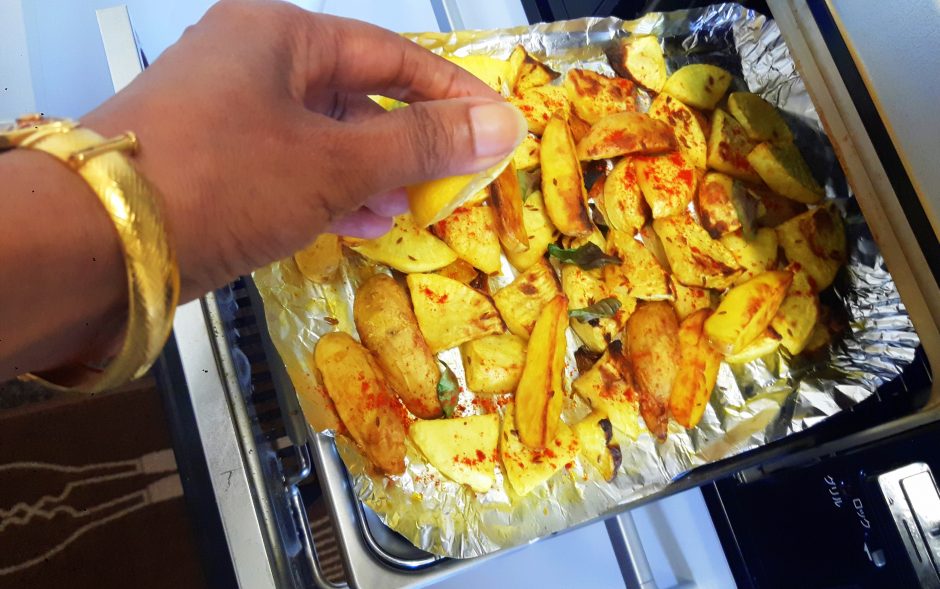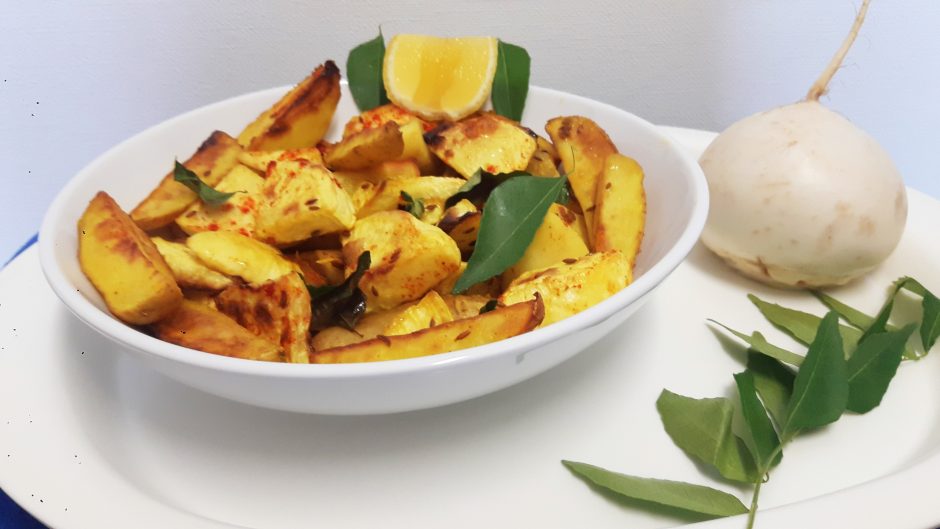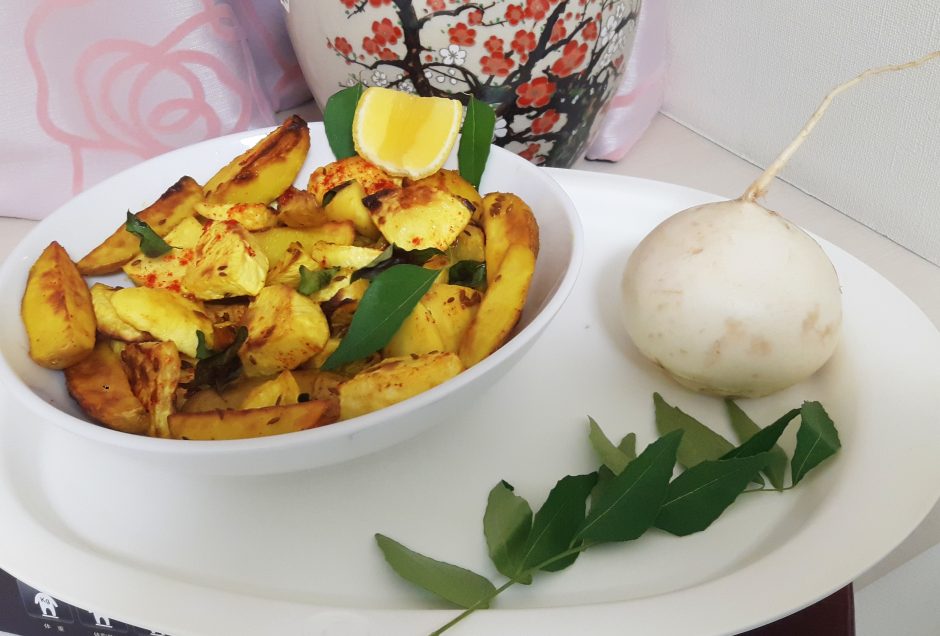 Grilled Turnip potato (Shalazam Aloo on grill) by Nag Ratna Sahu is licensed under a Creative Commons Attribution-NonCommercial-ShareAlike 4.0 International License.