These days' asparagus is very popular all around the world as it is low in calories and very low in Sodium. Its method of cooking varies from country to country; here I prepared this in very traditional Indian style of cooking. Asparagus do not take much time to cook. It will be ready just in 8-10 minutes;
The common name of Asparagus in India and Himalaya region is Satawar/Shatavari. China is the biggest producer of the world. Only tender Asparagus is used as vegetables.
It is also very low in Cholesterol. It is good source of Protein, Magnesium, Zinc and a very good source of Dietary Fiber, Vitamin A, C, E, K, Iron, Phosphorus, Potassium, Copper and many more…
Enjoy the diverse and authentic taste of 'Asparagus masala'
Ingredients:
Asparagus: 1 bunch (~150 gm)
Onion: 1 no. (Small size)
Ginger: 2" pieces
Garlic: 3-4 flacks
Tomato: 1 no. (Medium size)
Cumin: ¼ teaspoon
Turmeric powder: ¼ teaspoon
Chili powder: ½ teaspoon
Coriander powder: ½ teaspoon
Salt: 1 teaspoon (as per taste)
Cooking oil: 2 tablespoon
Garam masala powder: ¼ teaspoon
Preparation:
Cut Asparagus into 1 inch pieces, keep aside.
Cut onion, tomatoes, ginger and garlic into small pieces, keep aside.
Method:
Take a fry pan. Heat oil till it smokes. Put cumin, sputter it for few seconds; and add chopped ginger and garlic, fry for few seconds add onion, continue to fry till onion become transparent, add tomatoes, fry these till it is done and gets messy appearance.
Add salt, turmeric powder, coriander powder, chili power and stir fry for couple of minutes; Add chopped Asparagus, continue to cook on lower flame with lid on till it is done, stir in between to avoid burn from bottom.(add little water if necessary)
Put off the flame, add Garam masala powder, and transfer into serving bowl. Decorate with green coriander. 'Asparagus masala' is ready to serve.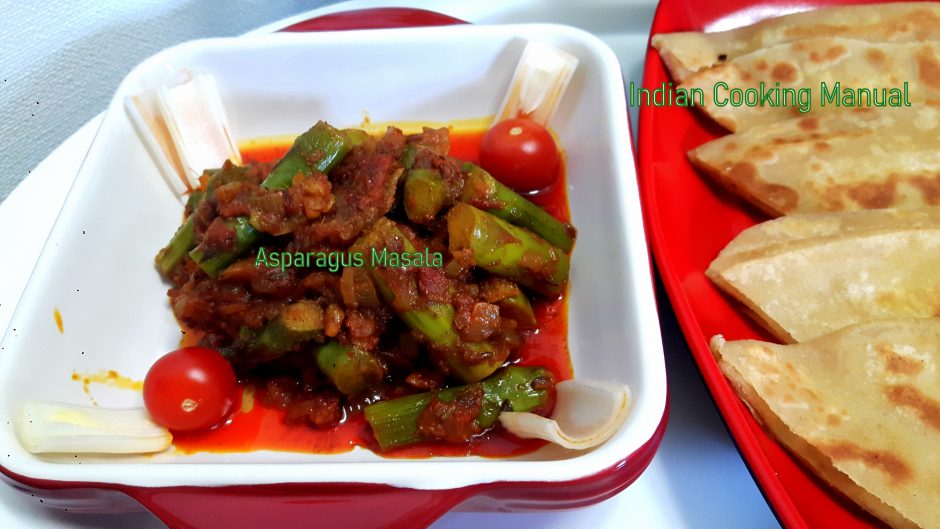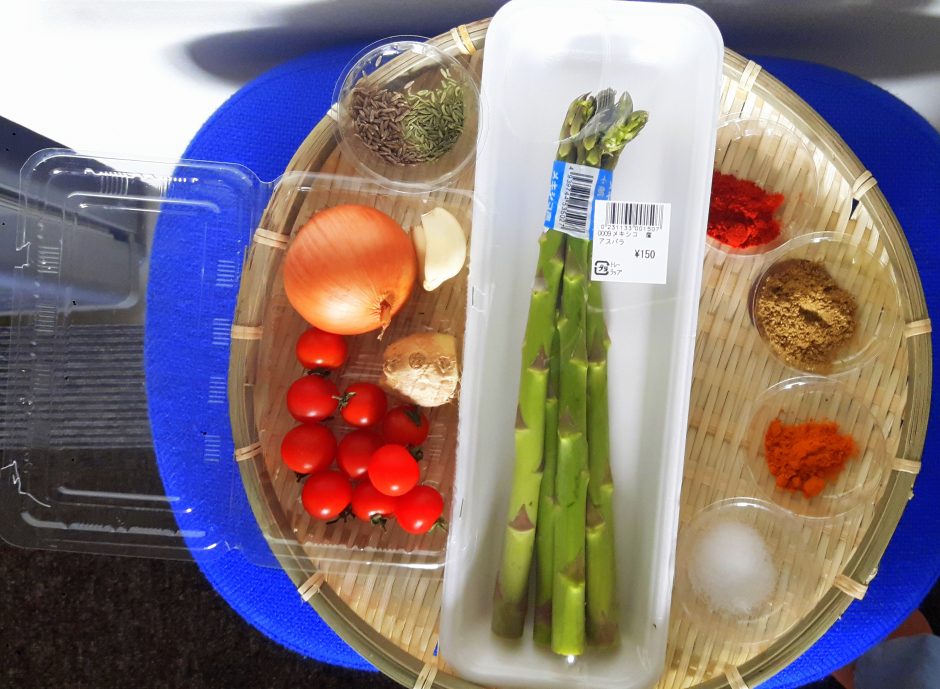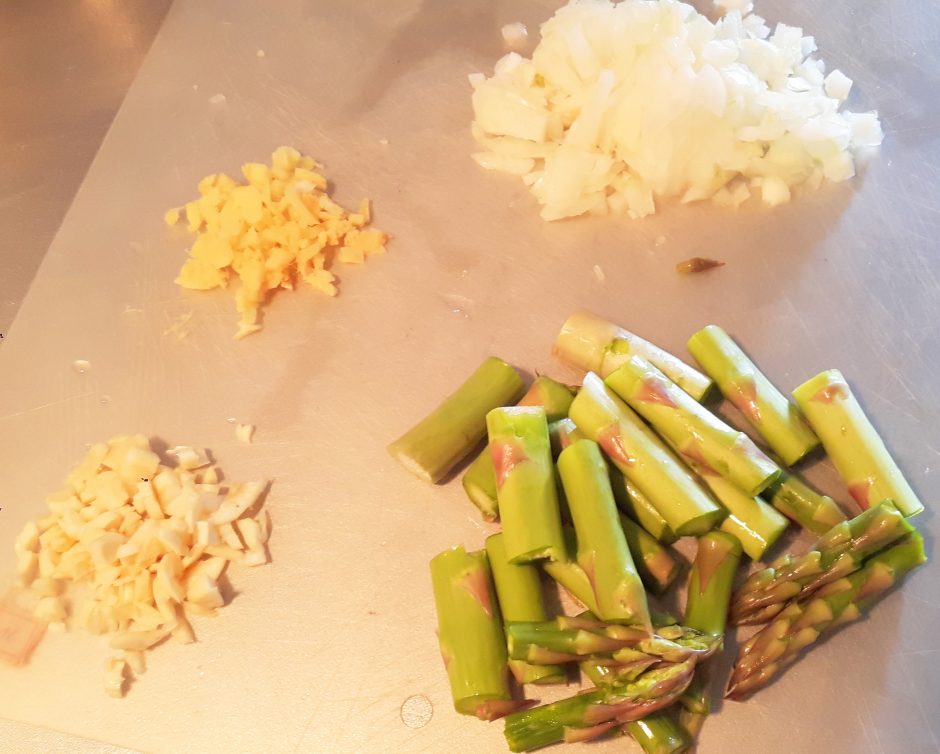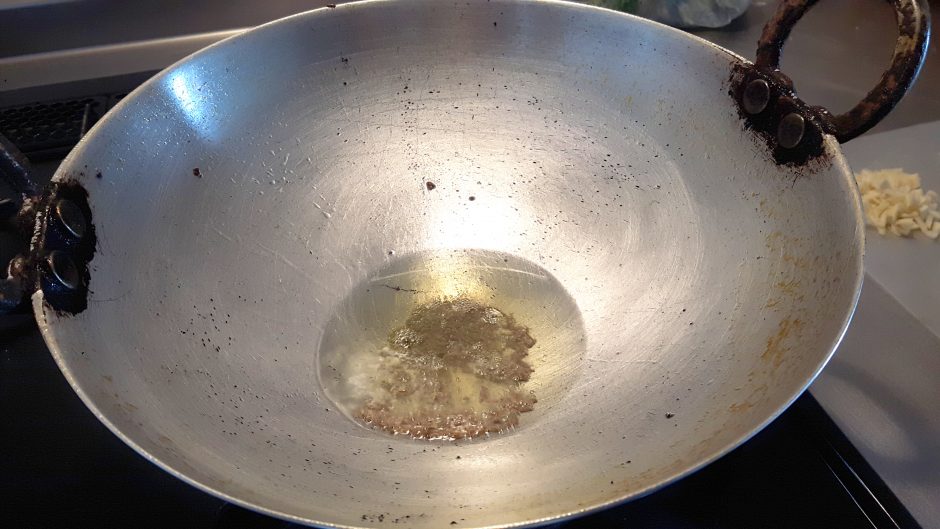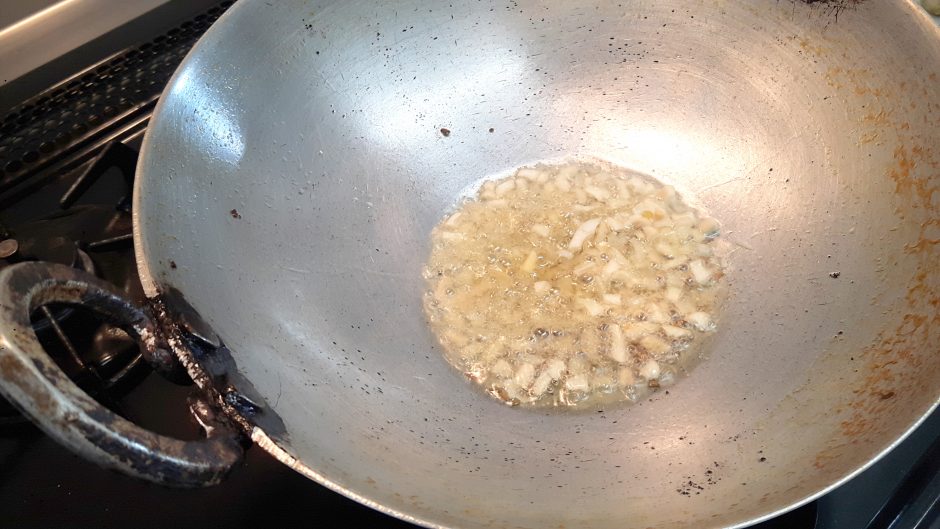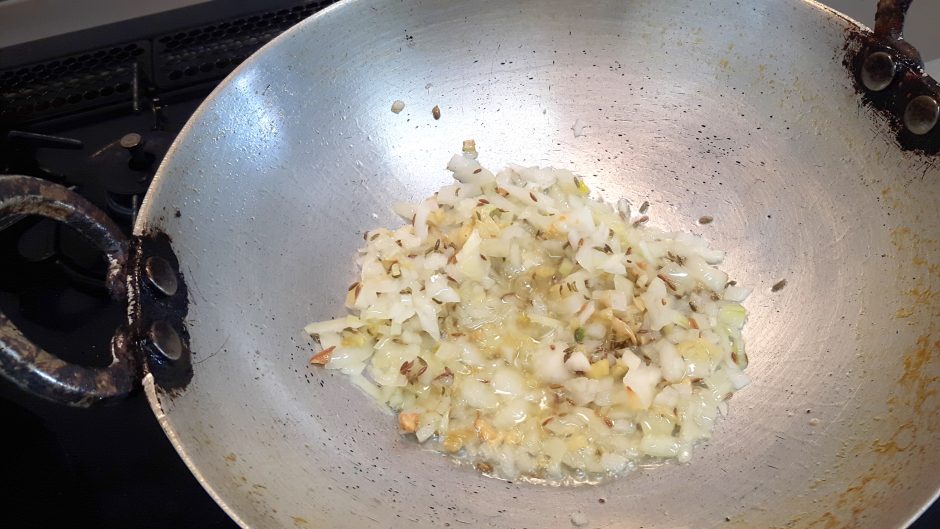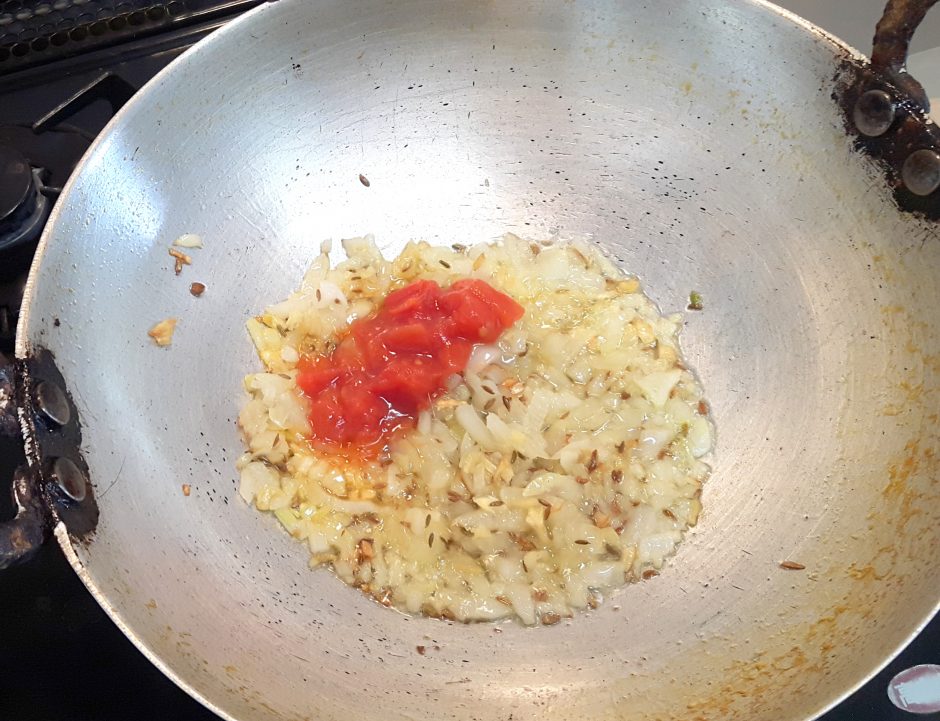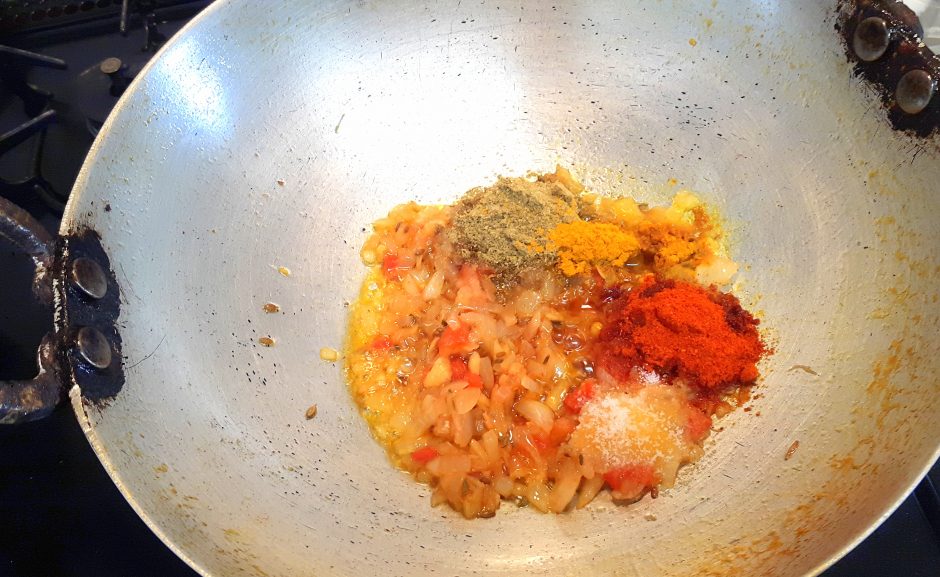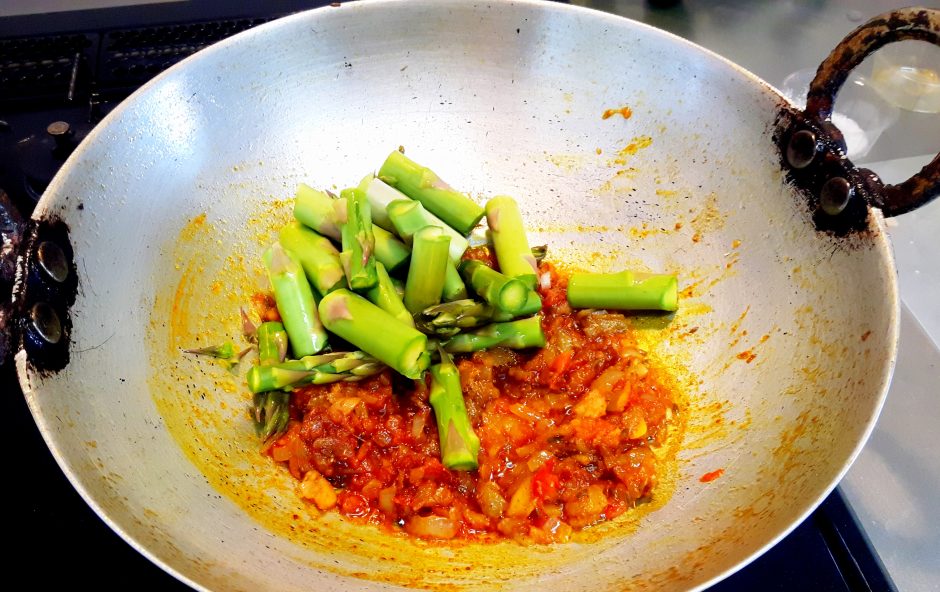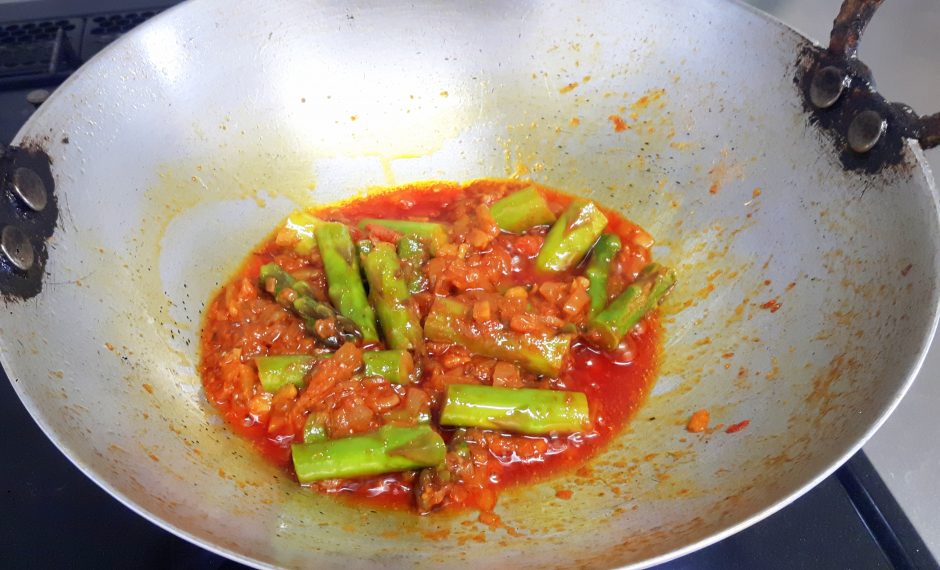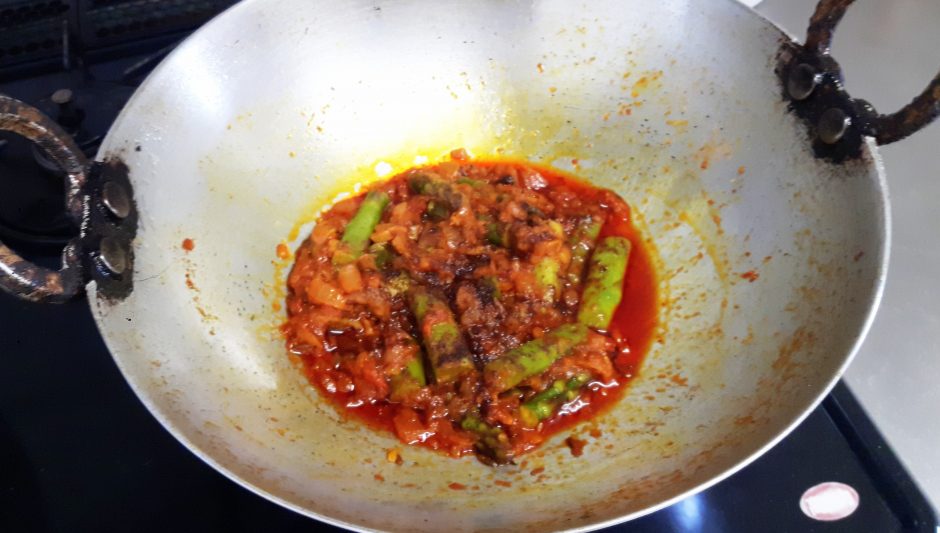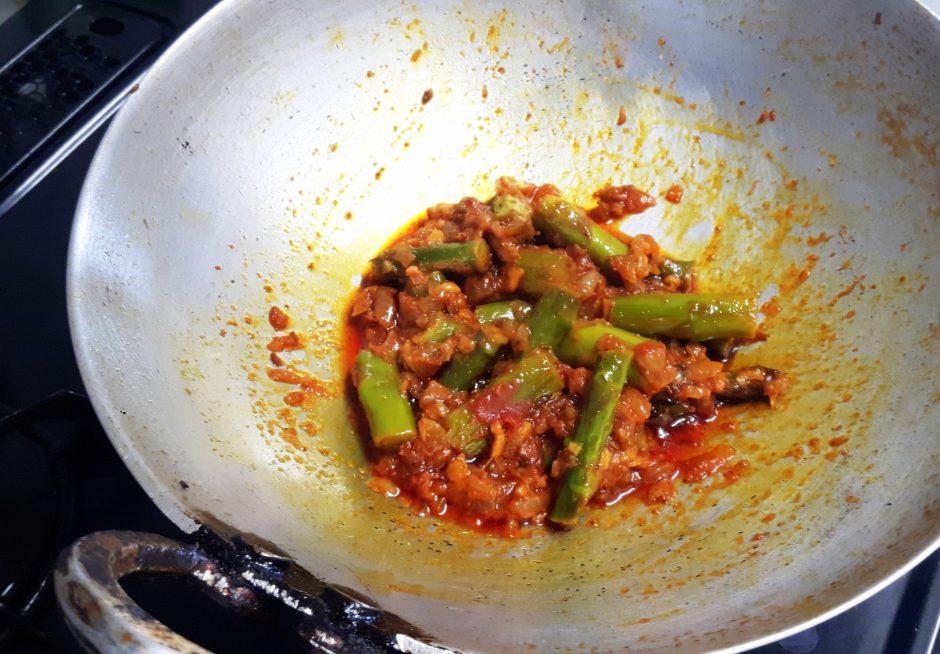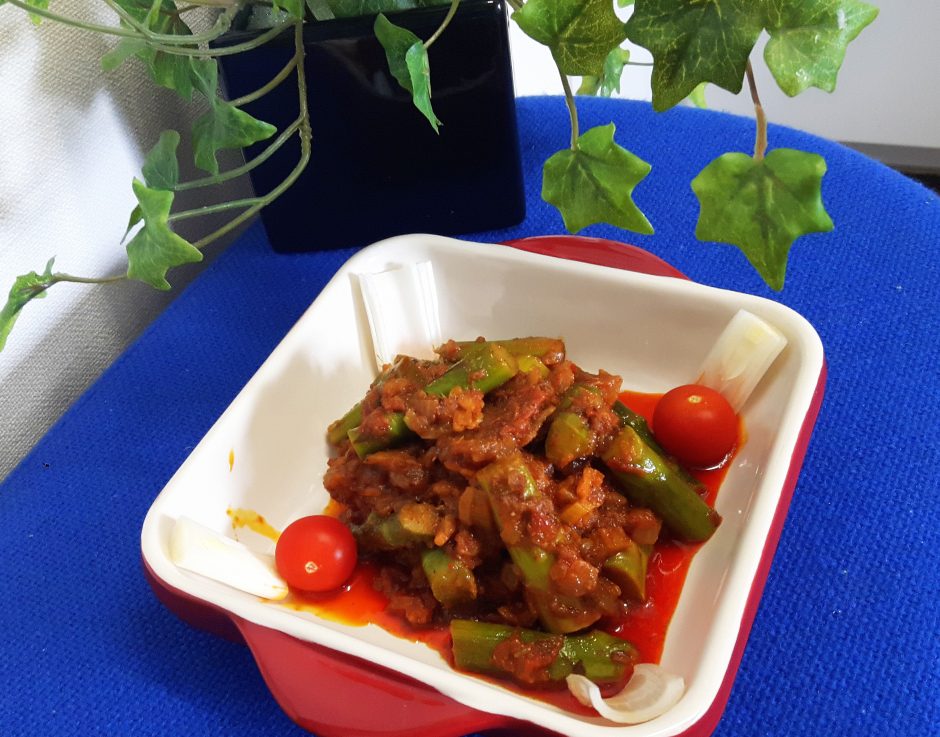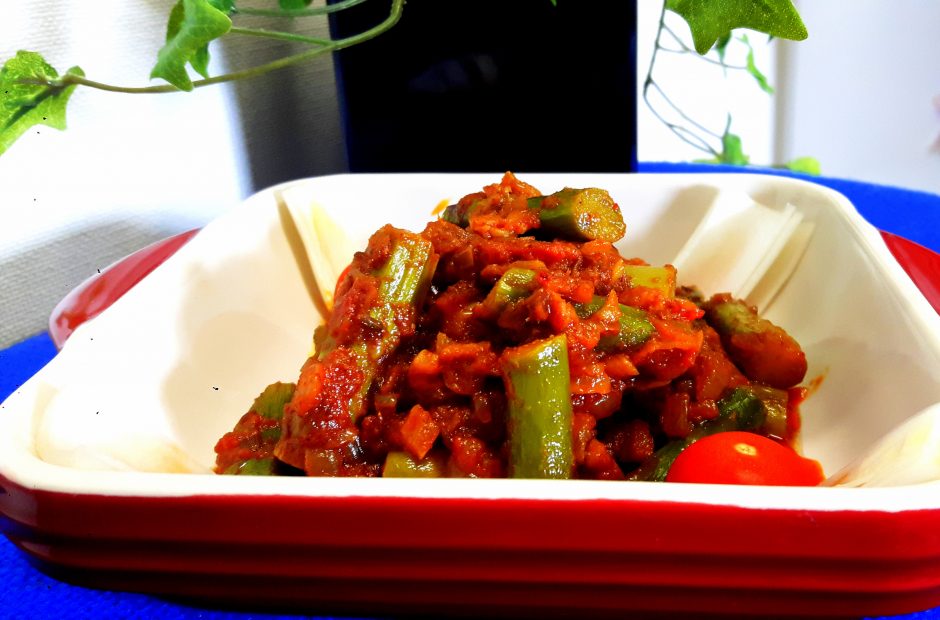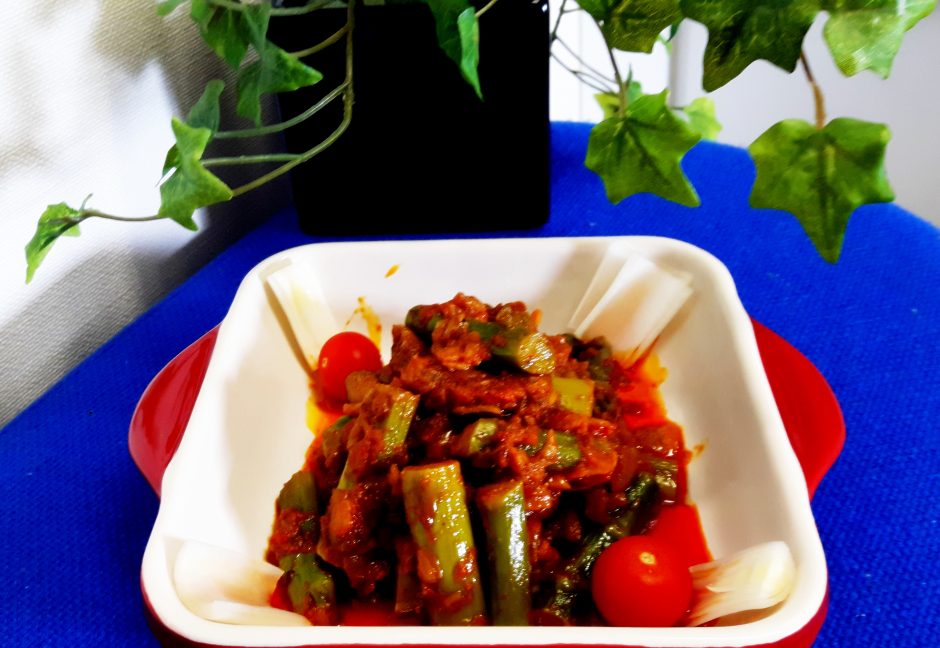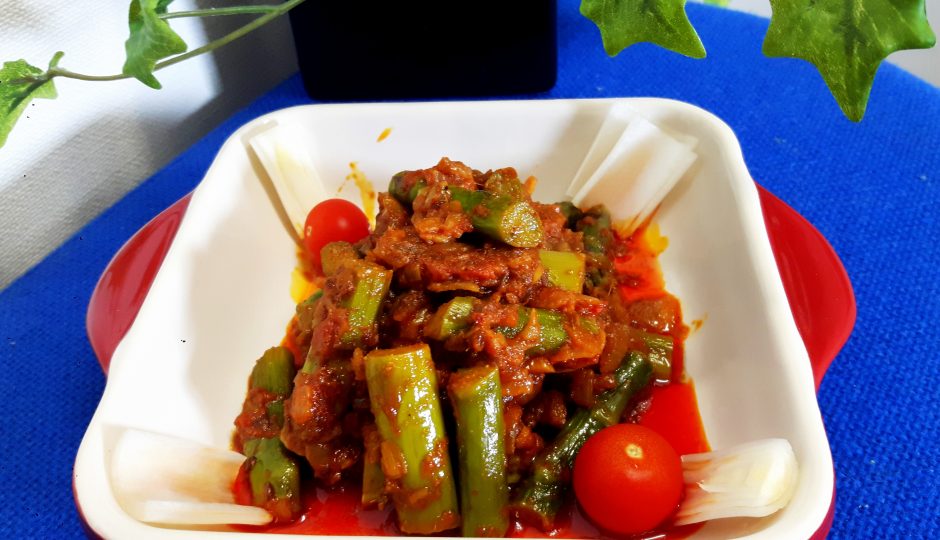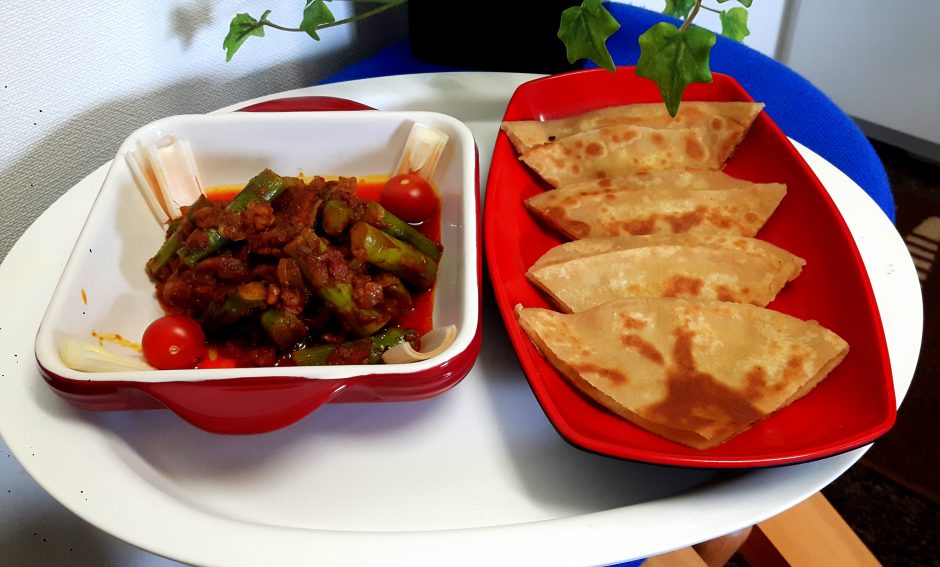 Asparagus masala by Nag Ratna Sahu is licensed under a Creative Commons Attribution-NonCommercial-ShareAlike 4.0 International License.