Some meals stay with you for long after you had it; soft, fluffy and delicious with mild spices, prepare this 'Pumpkin Poori' and enjoy the cooking as well as fill the hunger of your family and friends…you will see an extraordinary atmosphere at dining table while people enjoying the recipe…
Mostly I serve piping hot, fluffy Poori as brunch on weekend; but it may be served in breakfast as well as in meal.
You can serve this recipe with Chana masala, Bhaji (Sabji), Halwa, kheer…
It can be served as a variation on ceremonial function, special function or as a prasadam at the prayer time.
Ingredients:
Aatta (wheat flour): 250 gm
Pumpkin: 150-200 gm.
Kalongi (Nigella seed): ½ teaspoon
Salt: 1 teaspoon
Chili powder: ½ teaspoon (as per taste)
Ghee (clarified butter): 1 tablespoon
Cooking oil: for deep frying
Preparation:
Peel off skin of pumpkin, chop and boil (Microwave) as photo.
Take a wide vessel; pour Aatta, ghee, chili powder, Kalongi and salt, mix well, add boiled pumpkin and knead them to make soft dough. (The dough can be made in food processor also).
Cover and keep aside, to be used after 10-20 minutes.
Method:
Divide dough into 12-15 parts and make balls, roll the ball in 3-4 inch diameter circle.
Heat oil in a fry pan on maximum flame (to check if oil is ready or not, put a little piece of dough in the oil it should come up slowly, if it does not comes up, means oil is not hot enough, wait for a while and check it again.
Deep fry the Poori on high flame. After they start to puff slowly turn over. Fry till it becomes golden brown.
Now, mouth watering pumpkin Poori is ready to eat with sabji and lauki (bottle gourd) raita.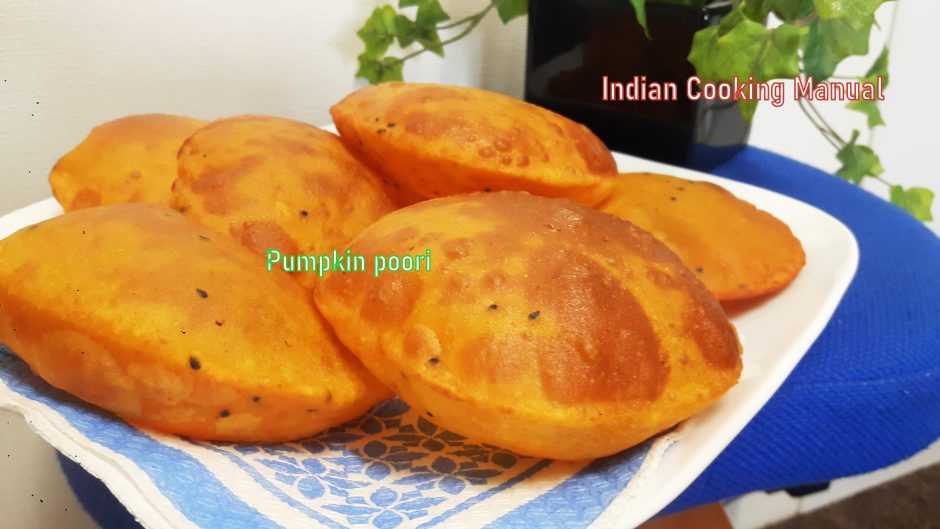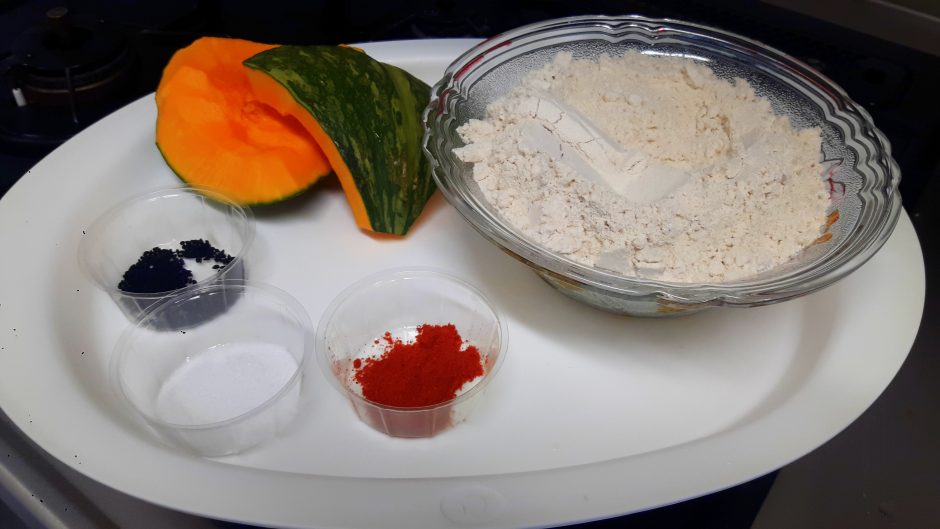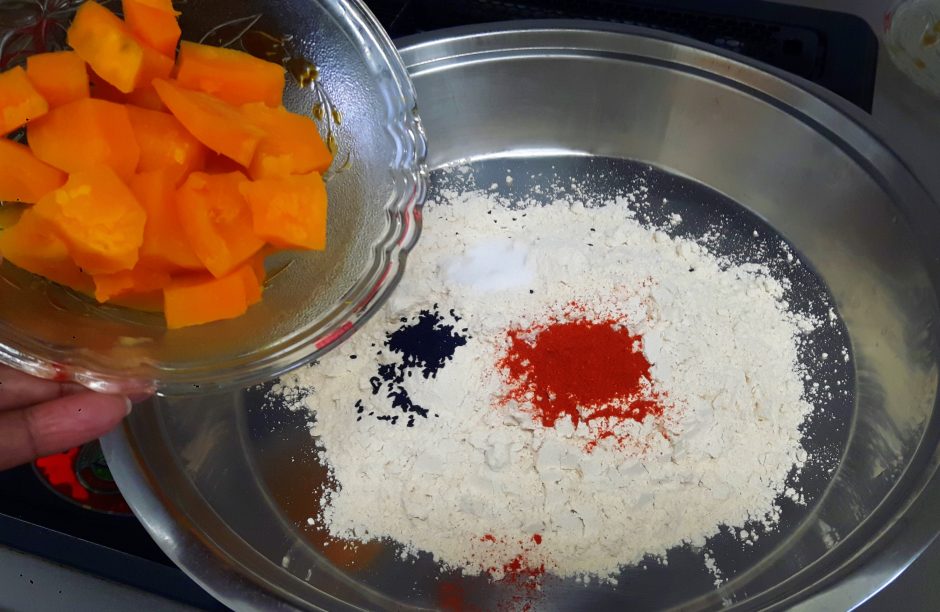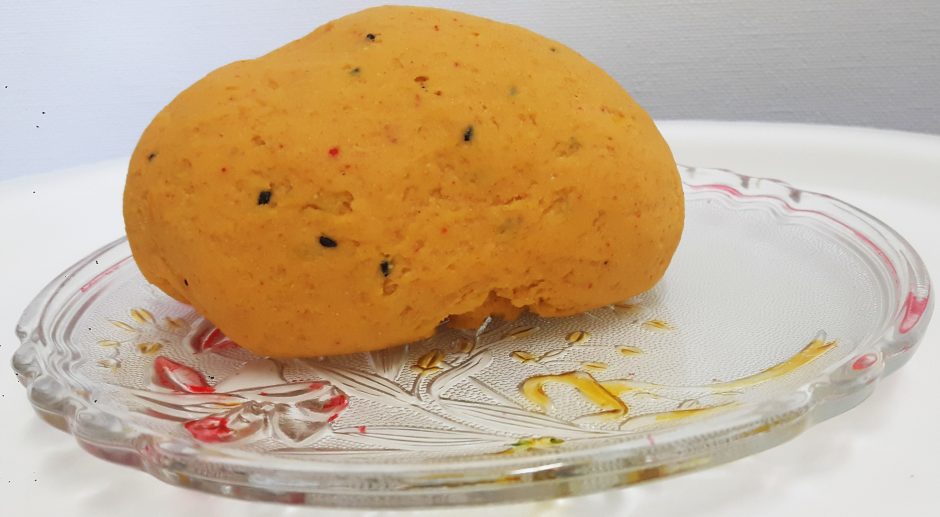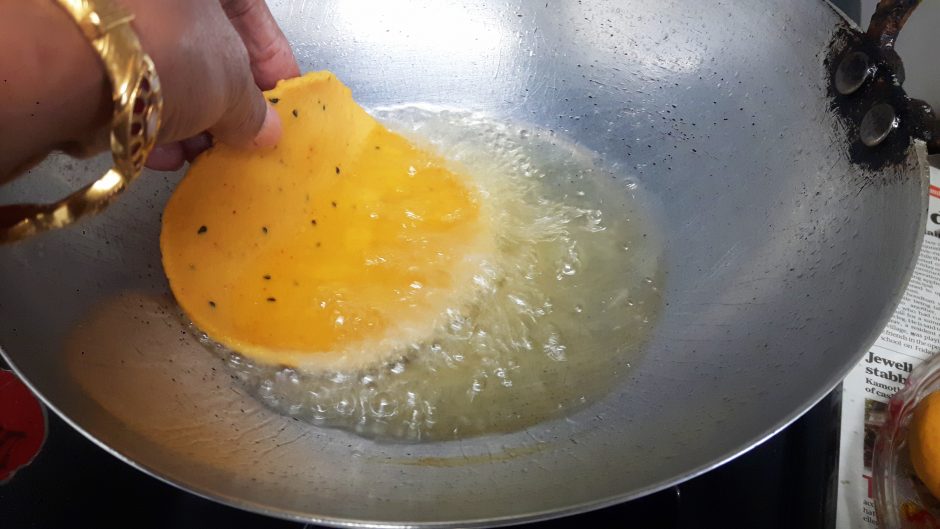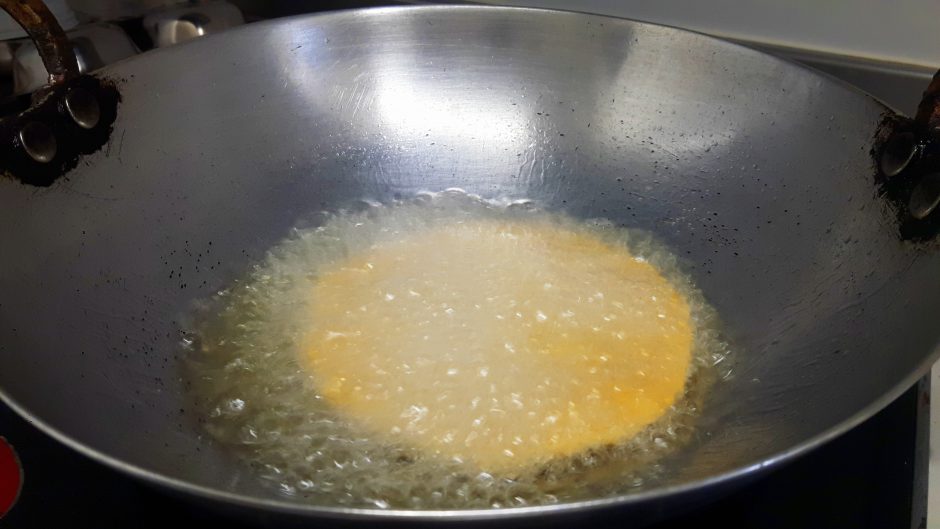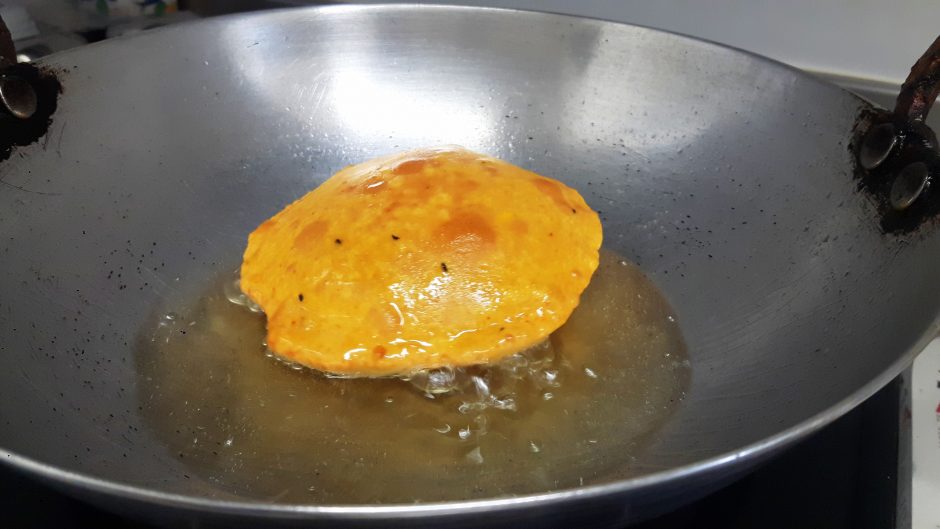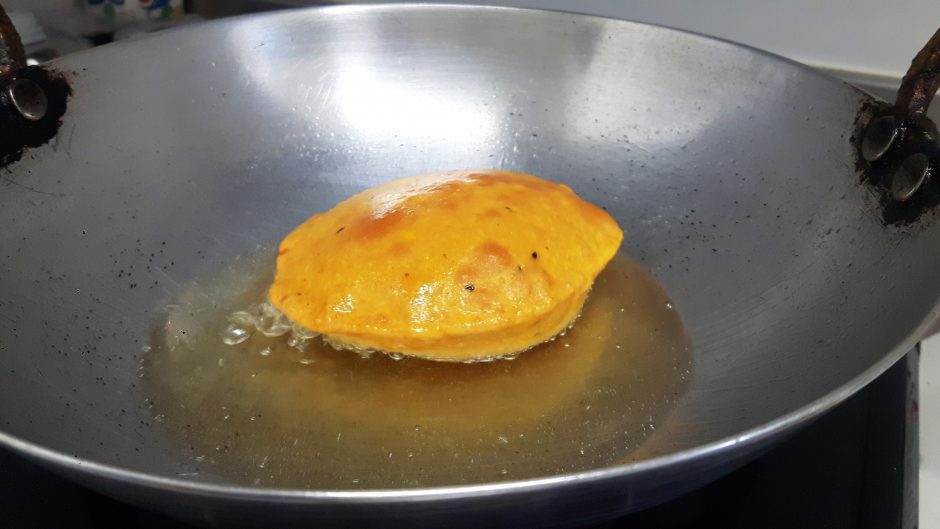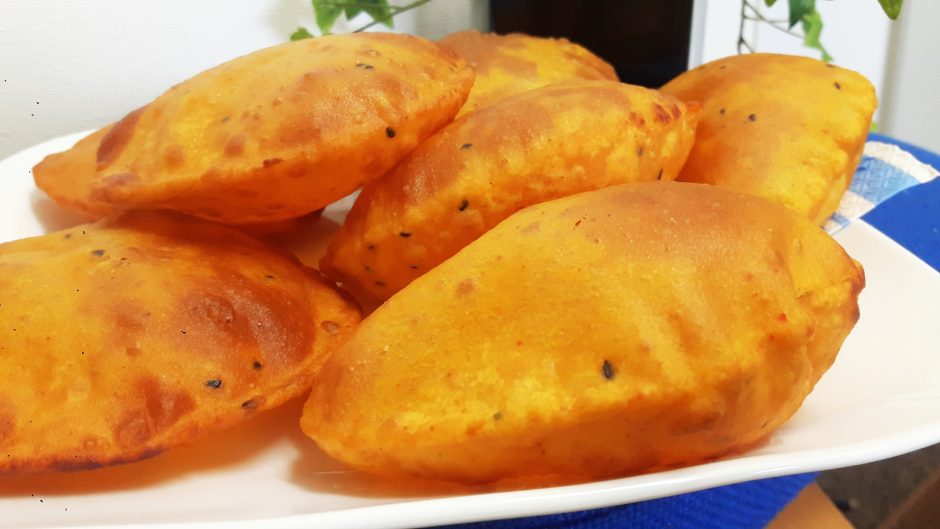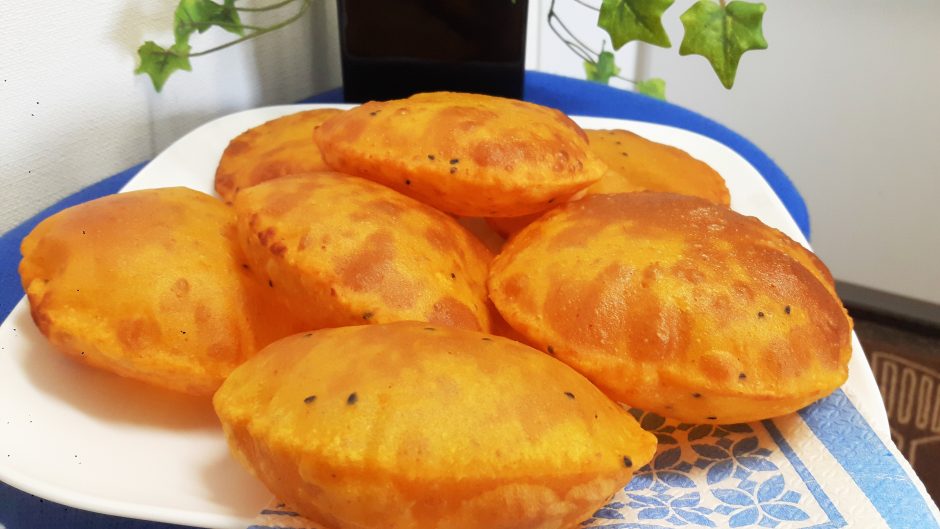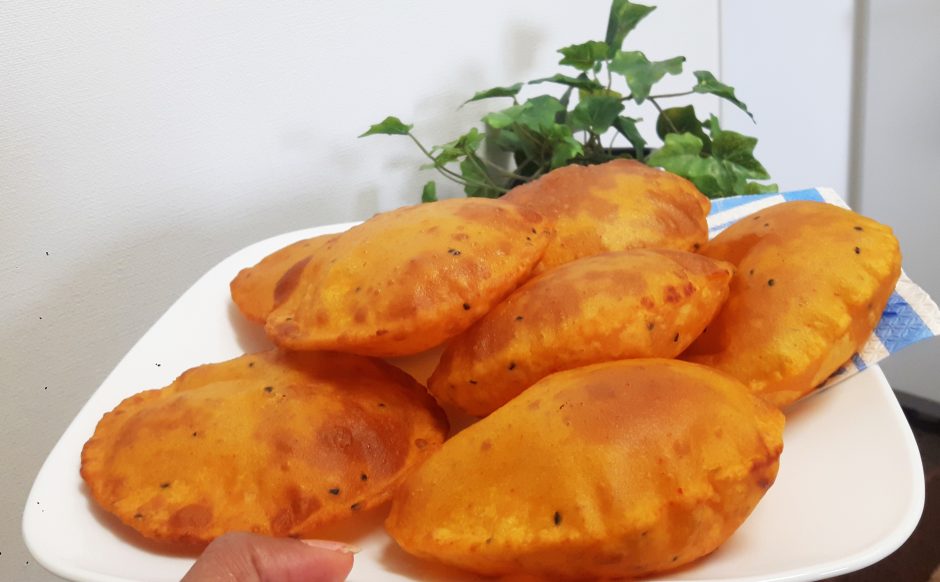 Pumpkin Poori by Nag Ratna Sahu is licensed under a Creative Commons Attribution-NonCommercial-ShareAlike 4.0 International License.