'Aaloo mutter' is a favorite dish from Indian cuisine, especially from north India and Punjab region. It is prepared using potatoes and fresh peas in a spicy creamy curry; which is made from tomato/curd. Here I used curd and regular ingredients. You may add dash of butter and fresh coriander leaves to enhance the flavor.
I used here pressure cooking method, it can used as kadahi (wok) cooking too.
The recipe goes well with Roti, Chapati and Poori …
Ingredients:
Potato: 200 gm.
Fresh peas/frozen peas: 100 gm
Onion: 1 no. (Medium)
Curd/Tomato: 100 gm.
Ginger: 1 teaspoon (paste)
Mustard oil /cooking oil: 50 ml.
Chili powder: ½ teaspoon (as per your taste)
Coriander powder: 1 teaspoon
Turmeric powder: ½ teaspoon
Coriander leaves: 2 tablespoon (chopped)
Butter: 1 tablespoon
Garam masala powder: ½ teaspoon
Cumin seed: ½ teaspoon
Bay leaf: 1 no.
Salt: 1 teaspoon
Preparation:
Peel off and cut potato into cubes, keep aside.
Grate onion, Keep aside.
Chop ginger into fine pieces, keep aside.
Method:
Take pressure cooker: put oil and heat, when it smokes add cumin seeds and bay leaf. Sputter for few seconds add ginger and onion, fry on medium flame till it gets golden brown in color.
Add curd/tomato and fry on low flame till oil separates from the masala. Add peas and potatoes; stir fry for couple of minutes, now put the chili powder, coriander powder, turmeric powder and salt. Cover it and fry, about 3 to 5 minutes, stir occasionally.
Add one cup of water close the lid, place the cooker on high flame, bring to full cooking pressure and put off the flame.
Allow cooker to cool and open, add butter and Garam masala powder. Potato and pea curry (Aaloo matar curry) is ready. Take out into serving bowl and decorate with green coriander and serve.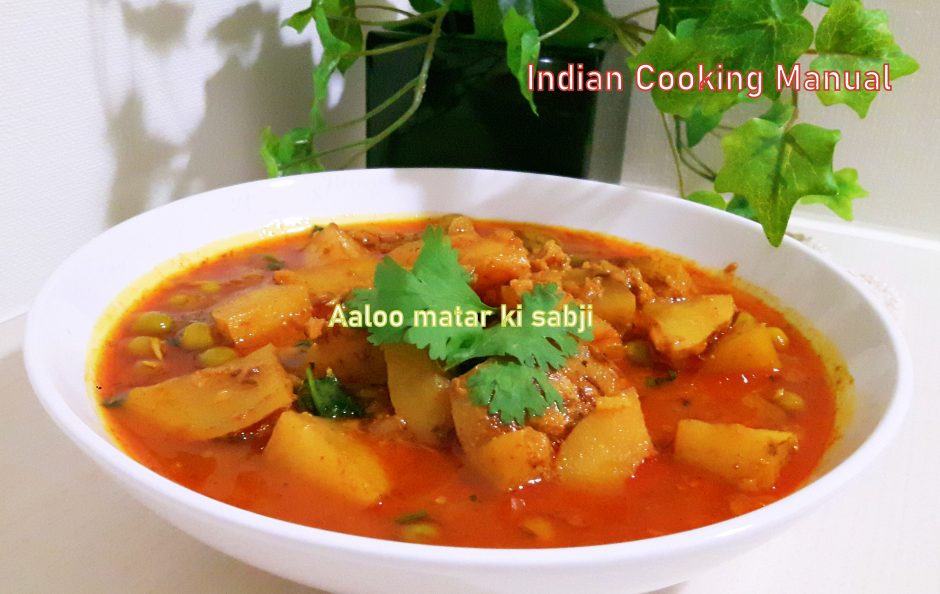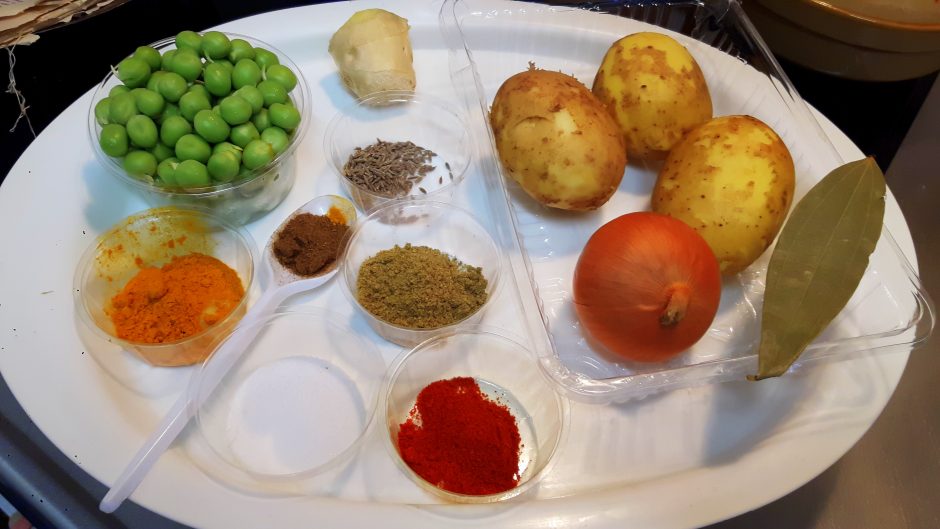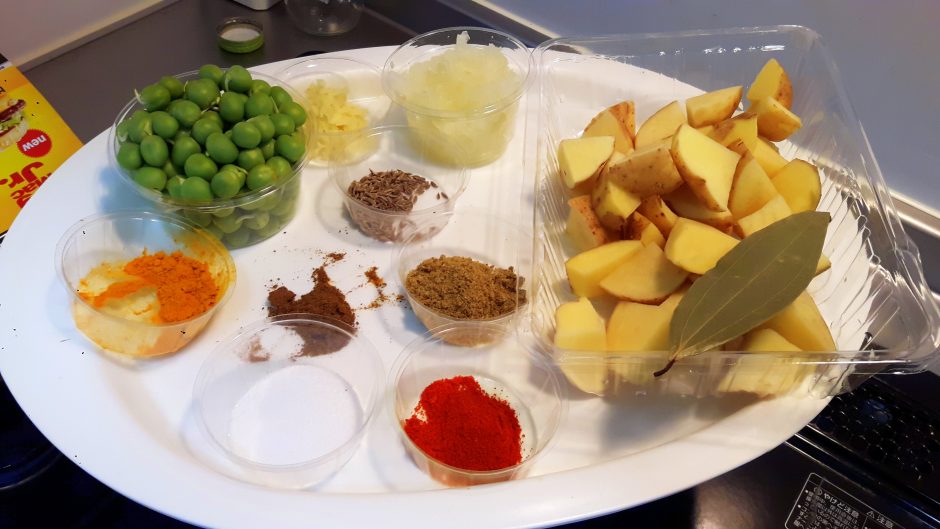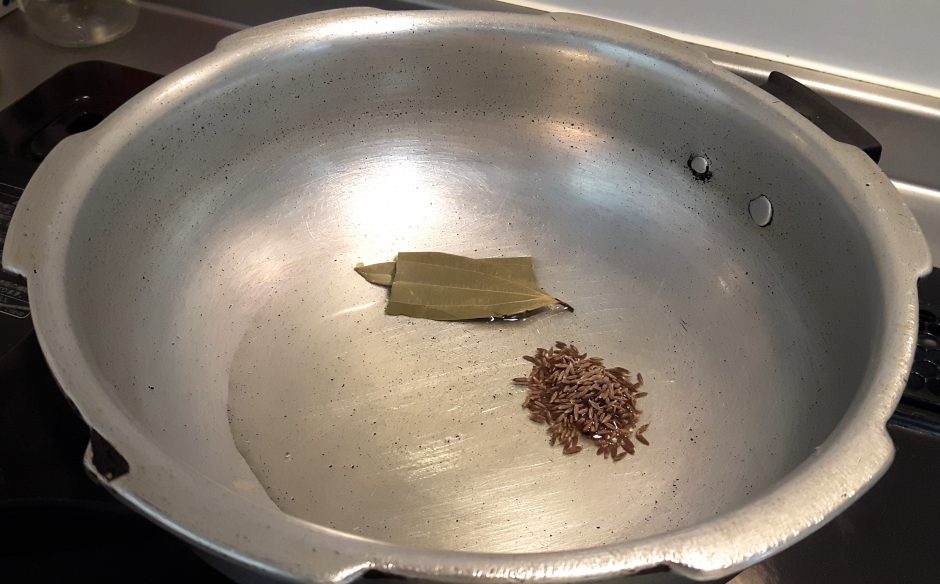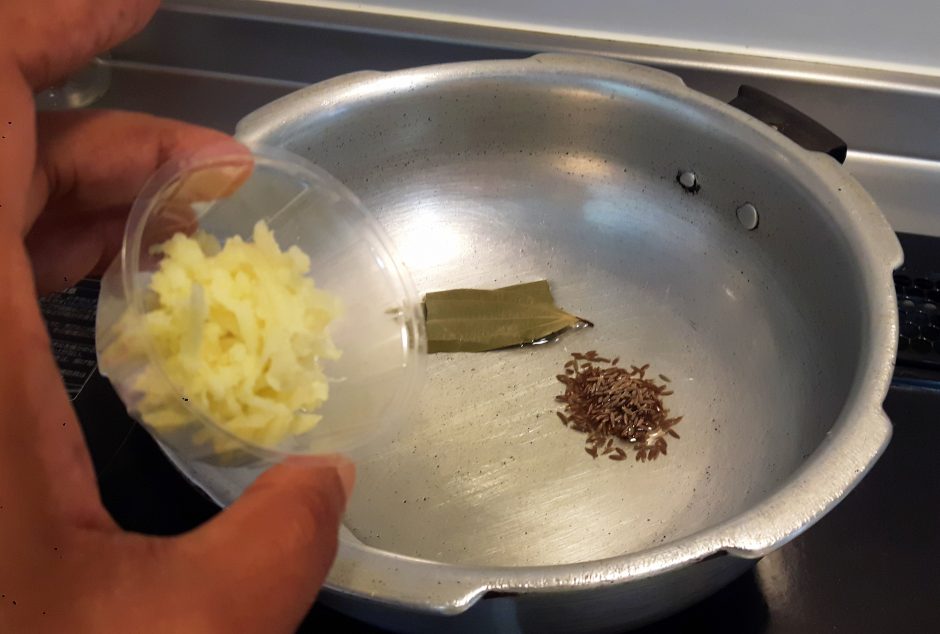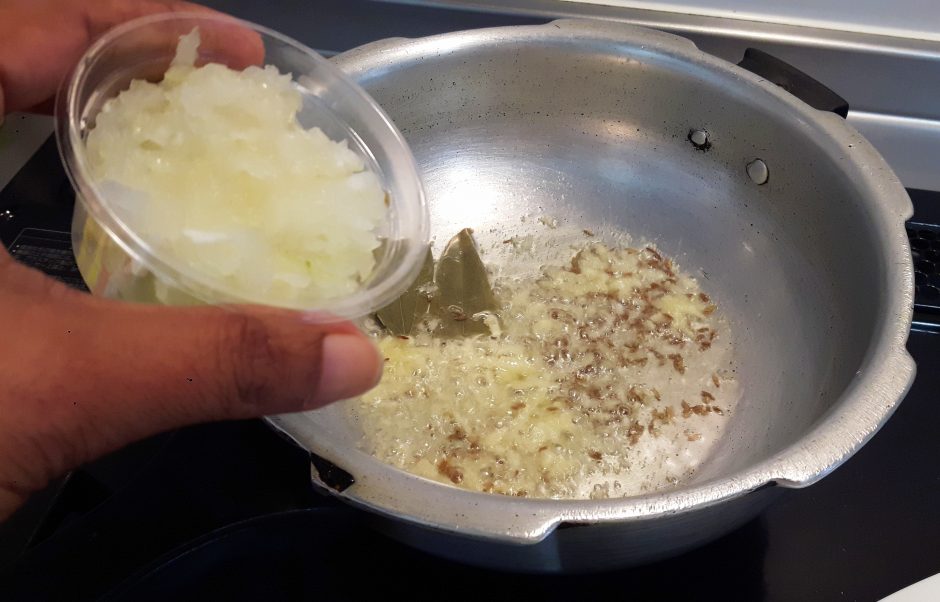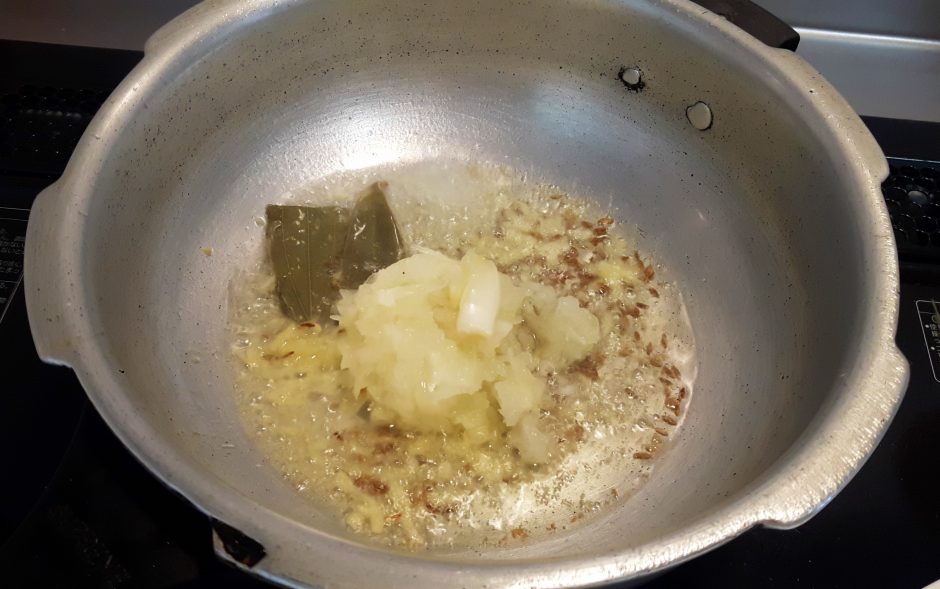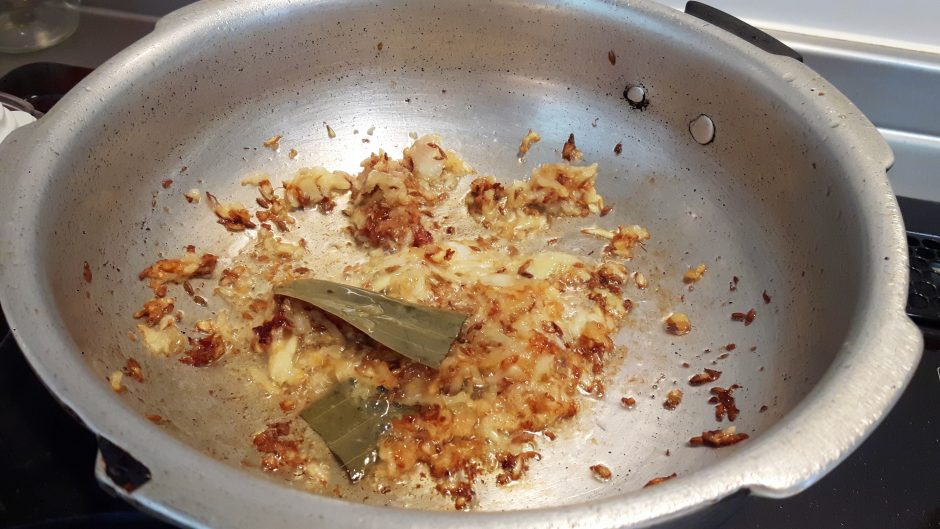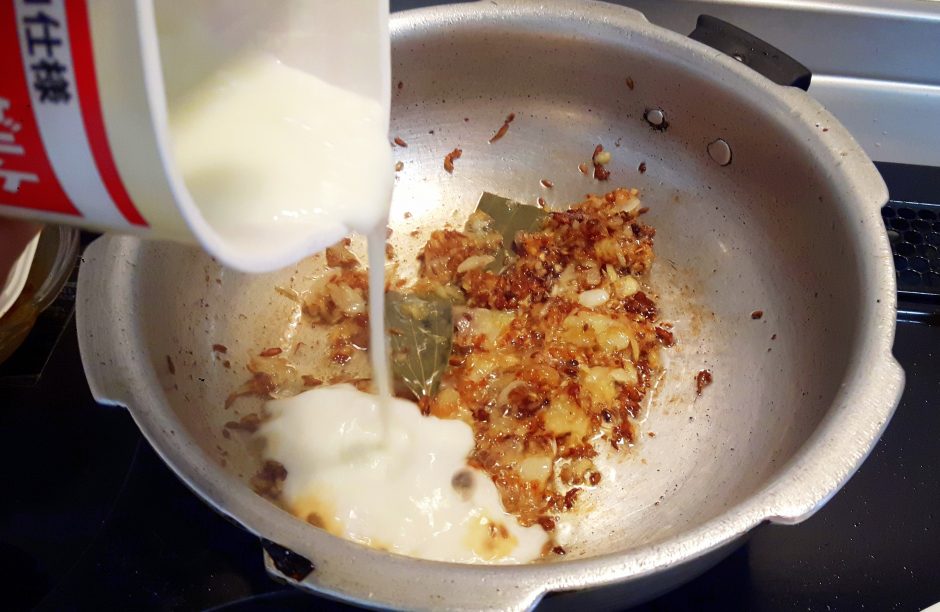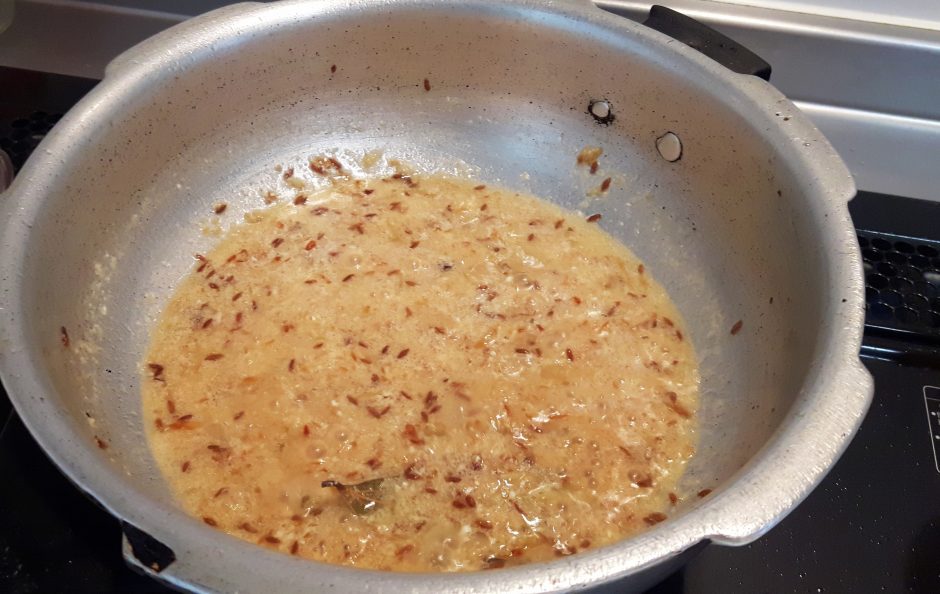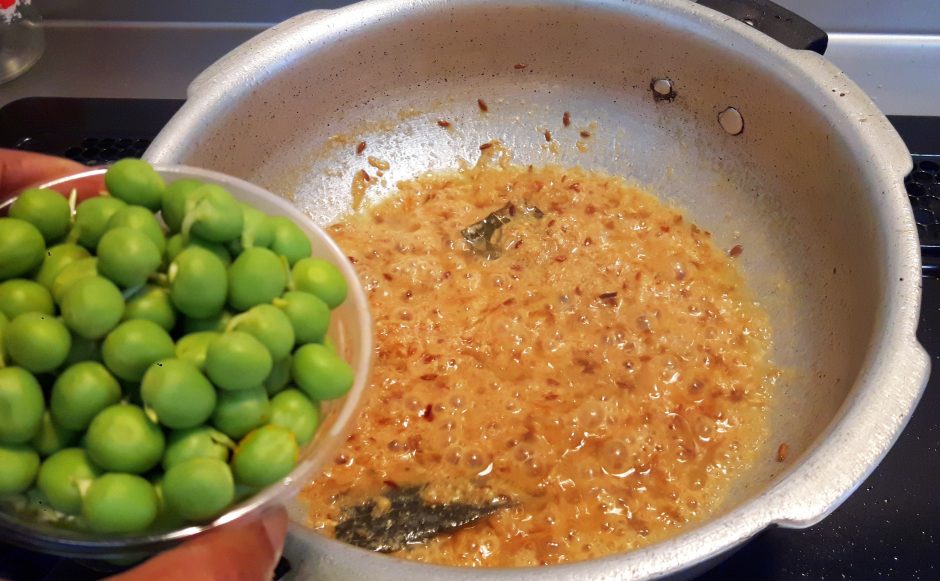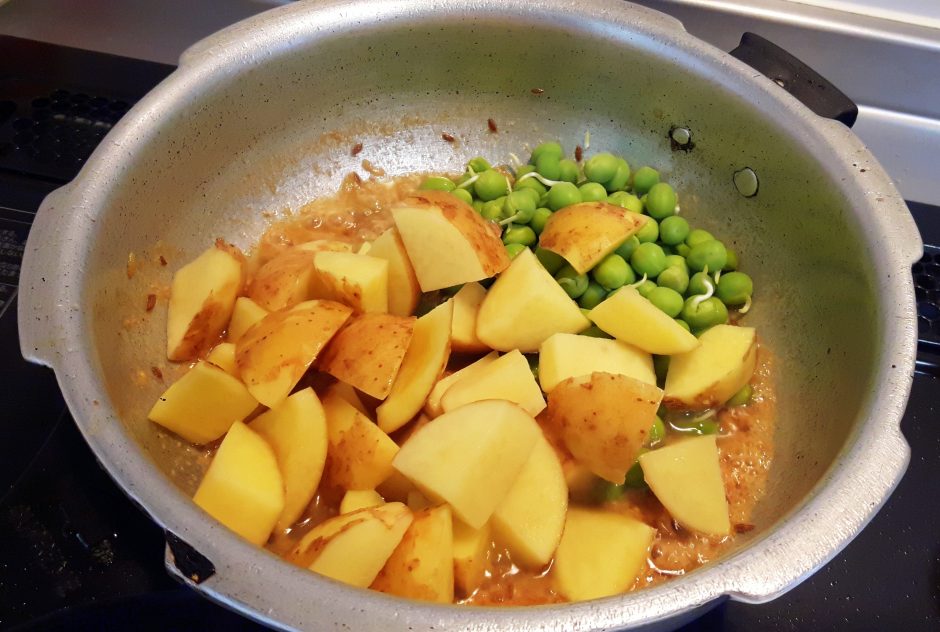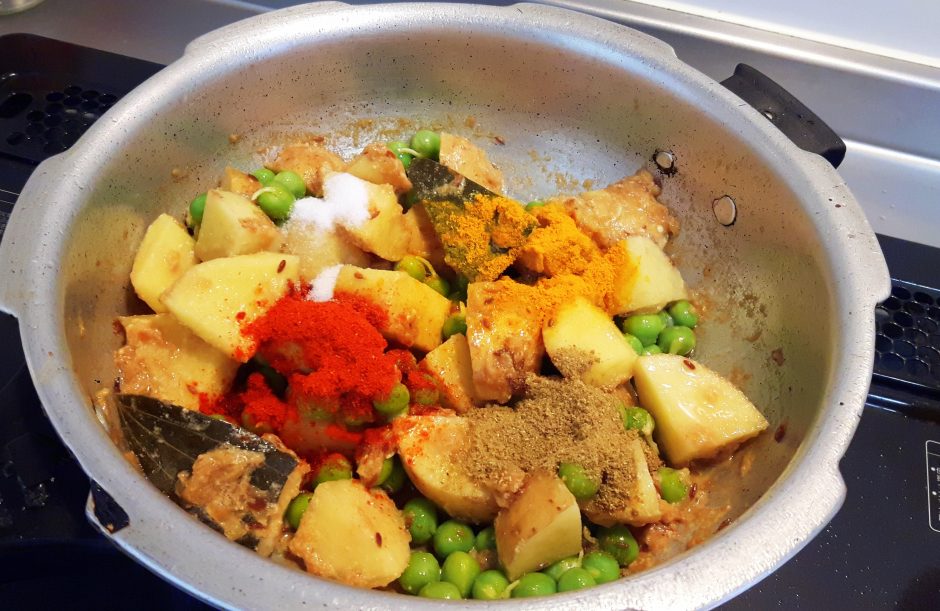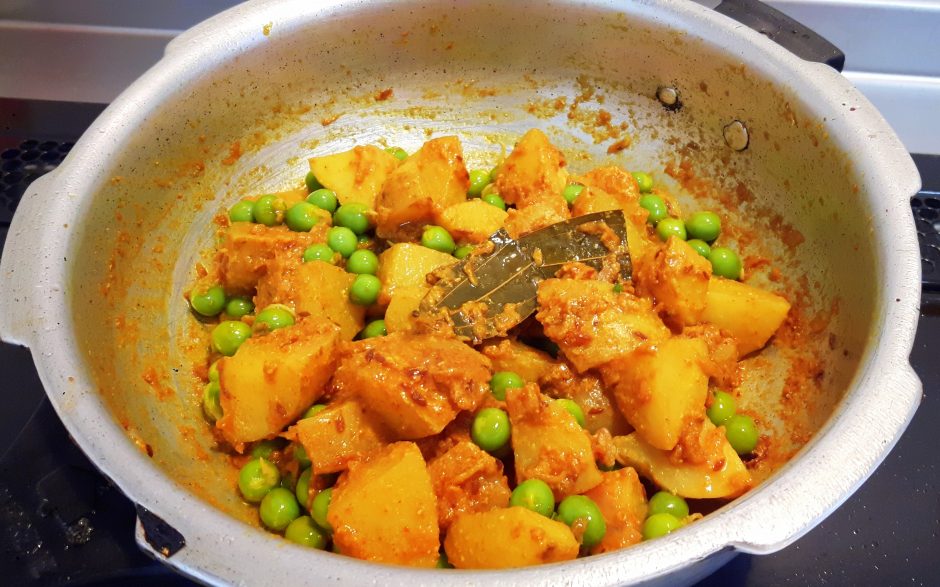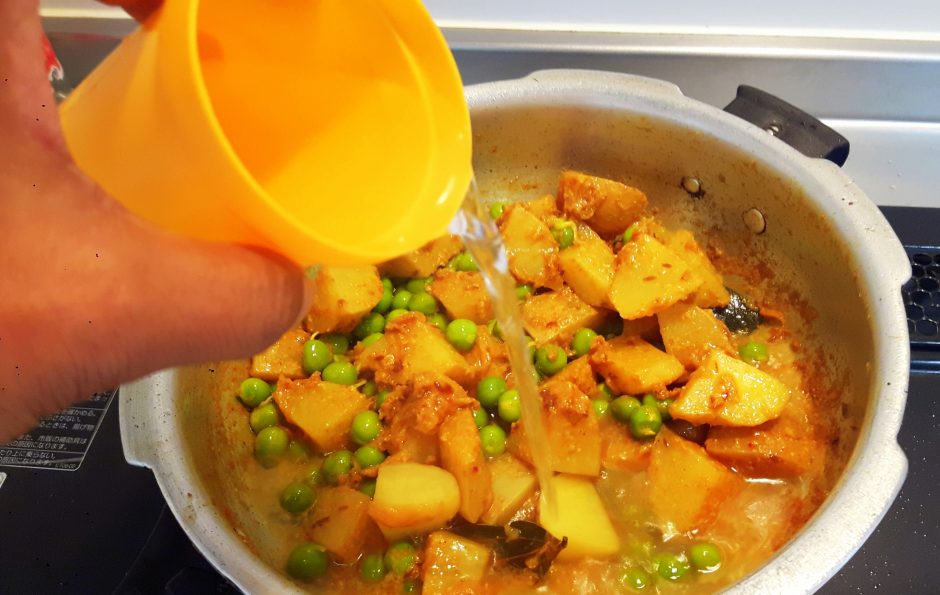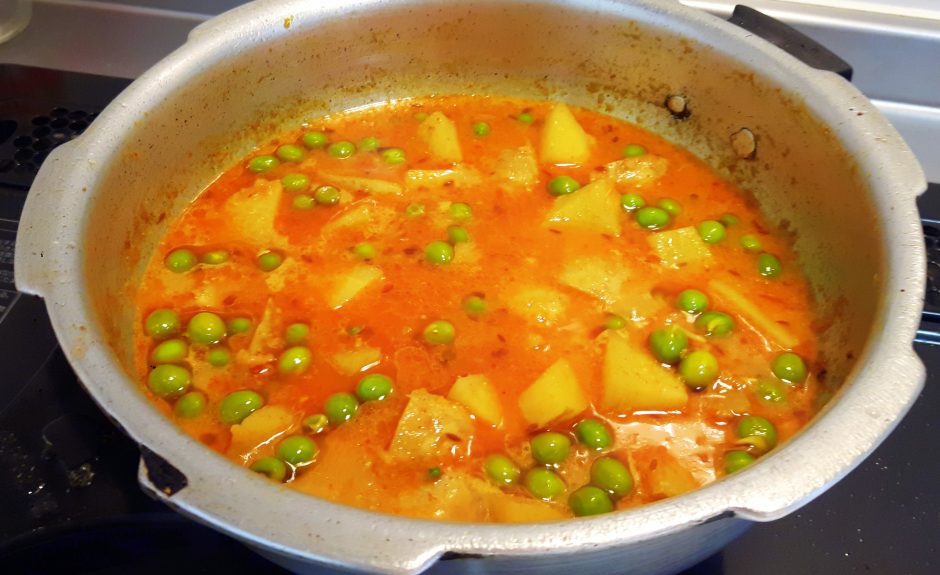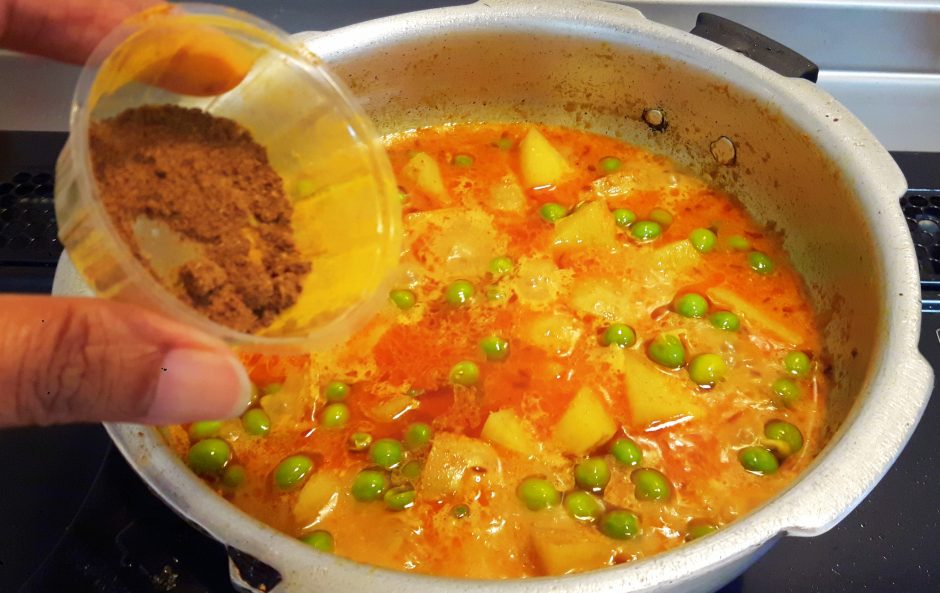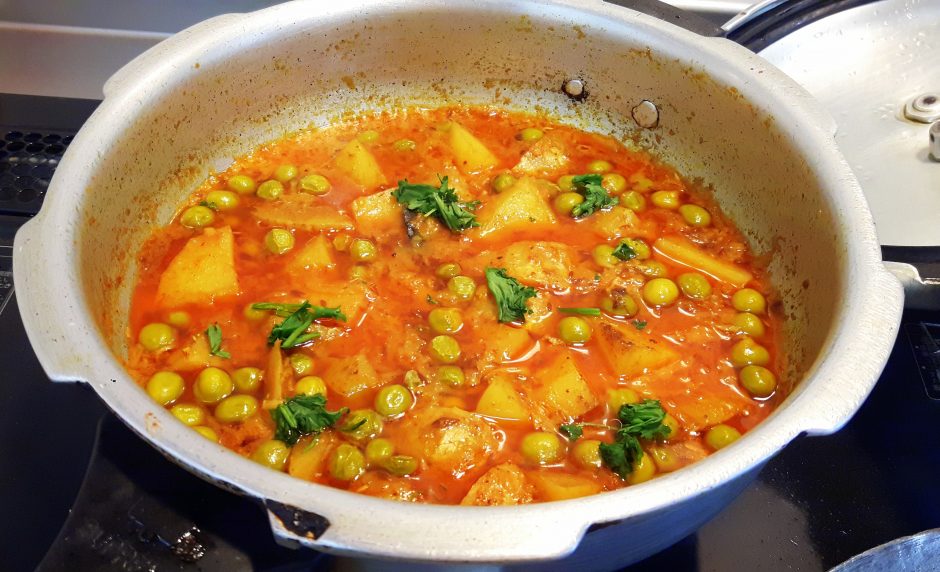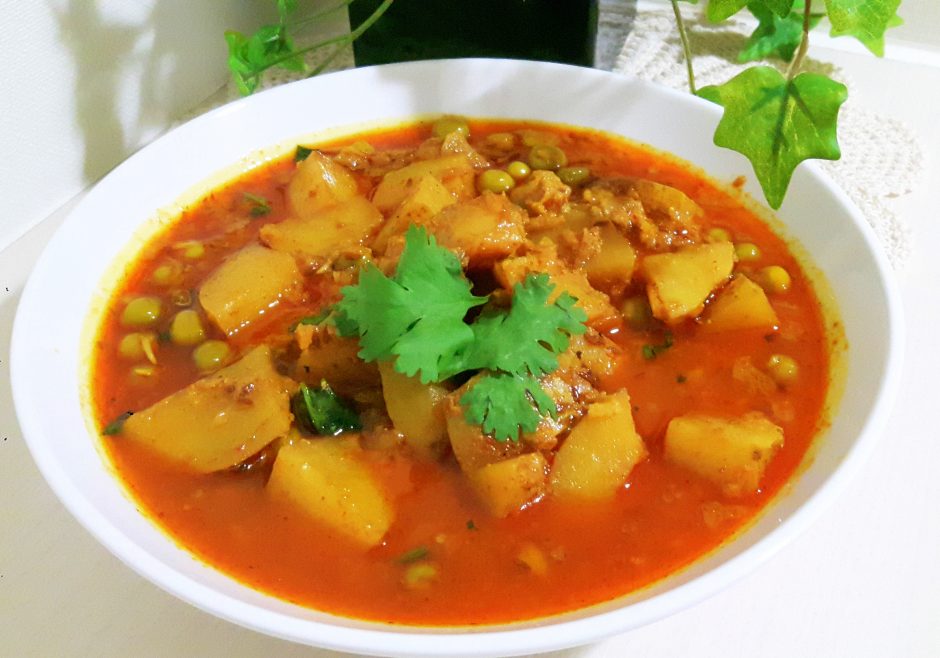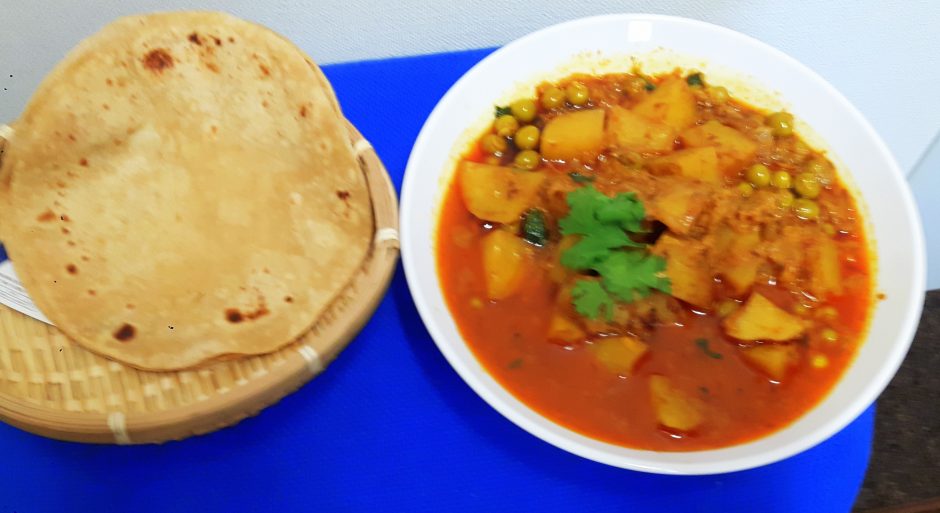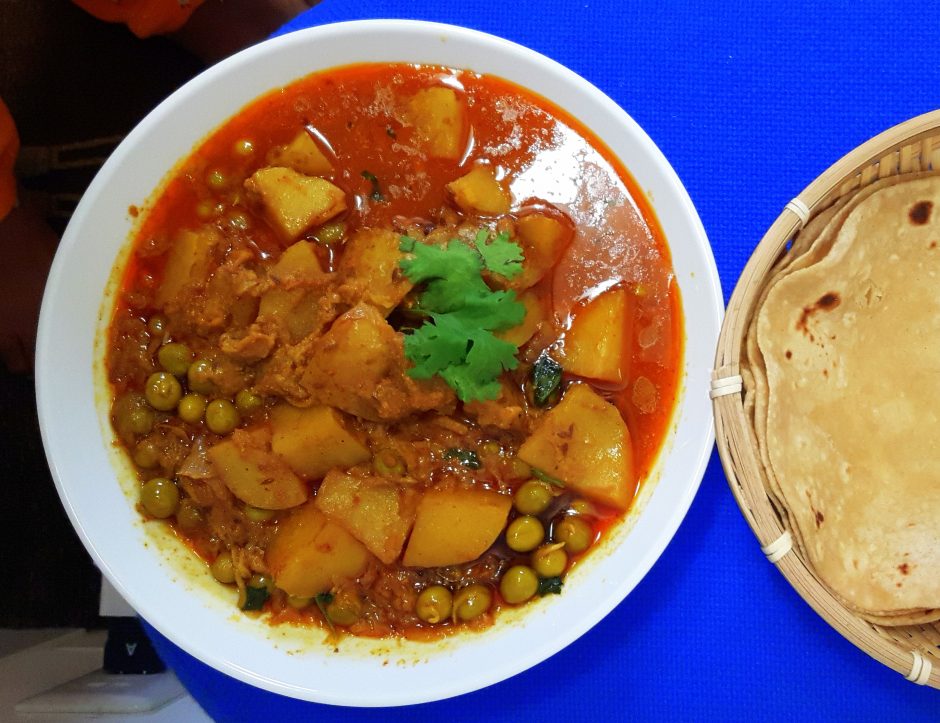 Potato and pea curry /Aaloo matar (mutter) curry by Nag Ratna Sahu is licensed under a Creative Commons Attribution-NonCommercial-ShareAlike 4.0 International License.