My favorite and secret memory of my childhood…mouthwatering mango powder and date chutney seasoned with kala namak (black rock salt), roasted crushed clove and cumin. These Indian spices known for digestive properties as per Ayurveda. Whenever my mother prepared this chutney, I licked this with my finger and enjoyed…
This chutney is very popular in north India and is the heart of any street food, Chat, Samosa, Dahivada, Bhelpuri and many more…
Traditionally this chutney is made with tamarind instead of Mango powder; this is the variation especially for the condition when tamarind is not available or for someone who is not allowed to take tamarind due to medical reasons.
Store the chutney for months at normal room temperature…
Ingredient:
Mango powder: 50 gm
Date: 100 gm
Fresh mint leaves: 50 gm.
Jaggery: 50 gm
Salt: ½ teaspoon
Red chili powder: 1 teaspoon
Black rock salt (kala namak): half teaspoon
Clove: 5-8 no. (Roasted powder)
Roasted cumin powder: ½ teaspoon
Preparation:
Prepare a solution of jeggery in a cup of hot water; sieve it by passing the solution into soft muslin cloth or kitchen strainer to remove insoluble particle if any, keep aside.
Blend the mint and date in the mixer grinder using this solution to make paste, keep aside.
Mix mango powder and jeggery solution carefully to avoid the lumps. Keep aside.
Method:
Pour ready solution of mango powder and Jaggery with salt and chili powder into the pan, boil it till it becomes little bit thicker, it will take 4-5 minutes. Add blended mint and date paste; continue to cook on medium low flame till it gets thick consistency as chutney (4-5 minutes), put off the flame.
Add cloves powder, cumin powder and black salt, stir well.
Now Mango powder and Date chutney (sauth/dip) is ready. Store it in a clean and dry glass jar after it comes to room temperature. Always use dry spoon to take out form jar to keep it fresh for long.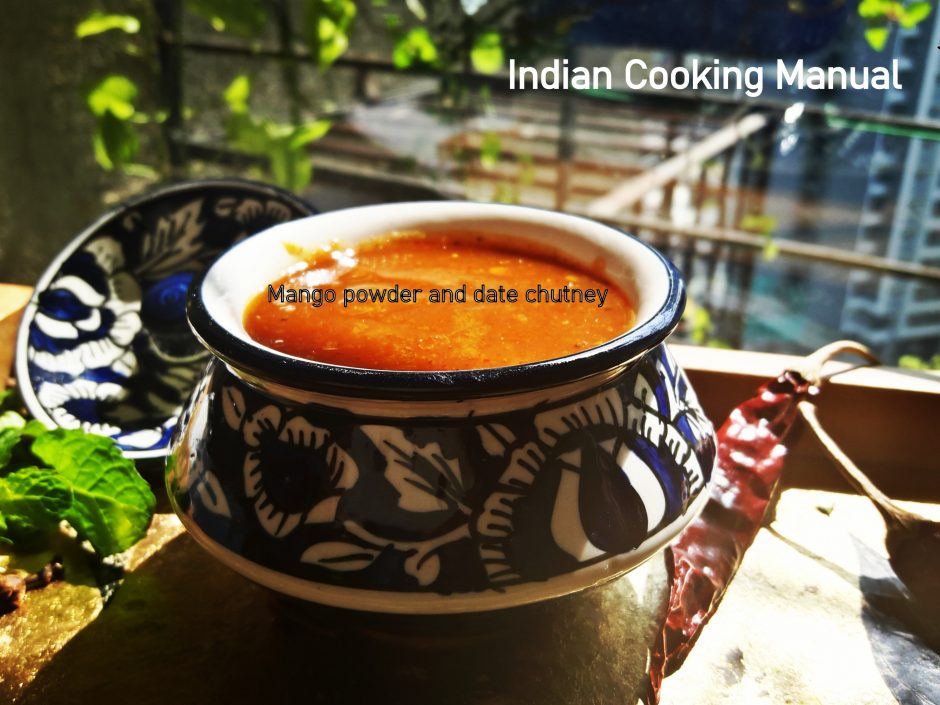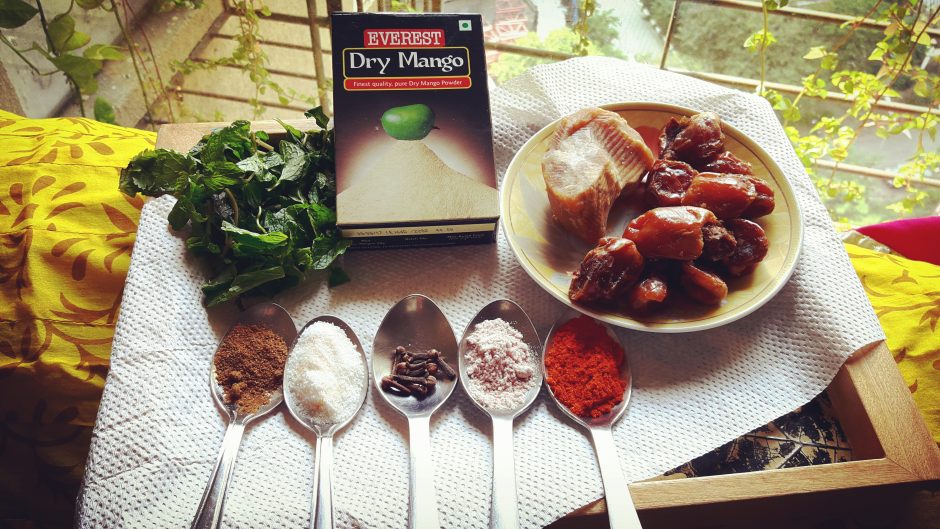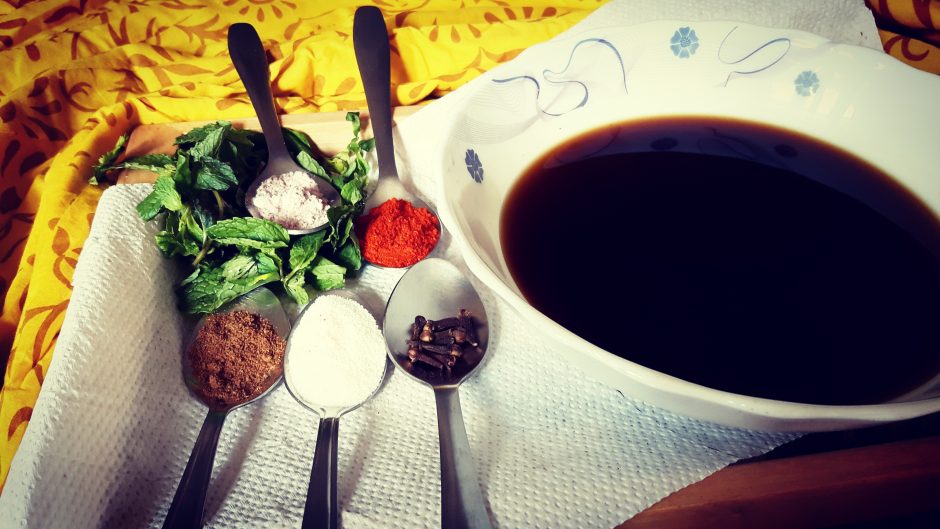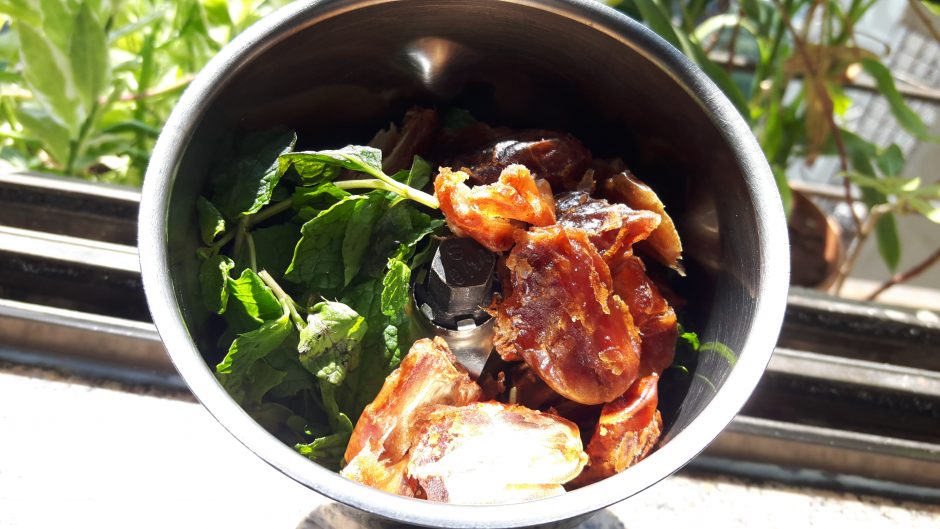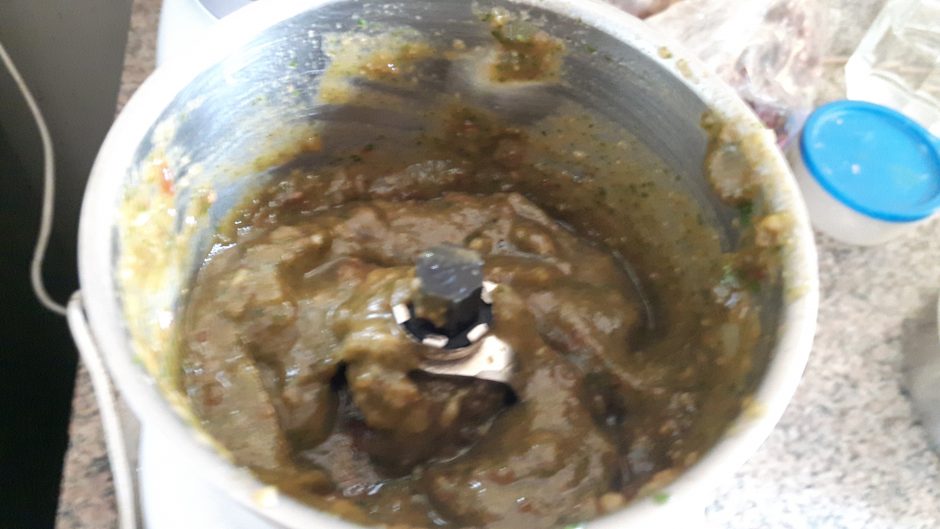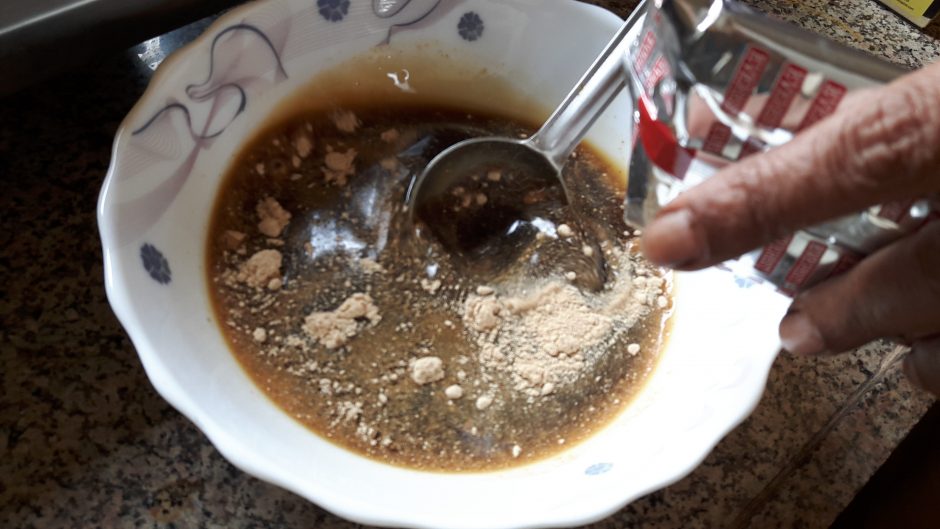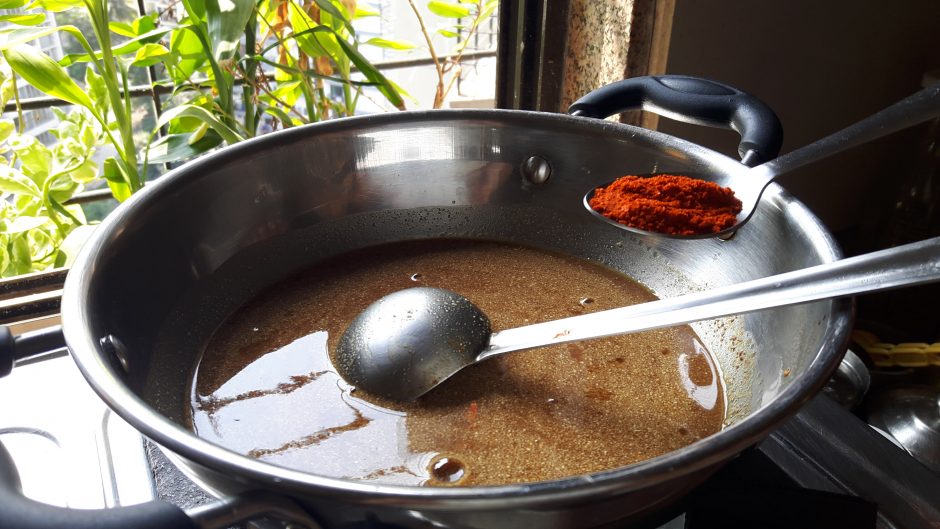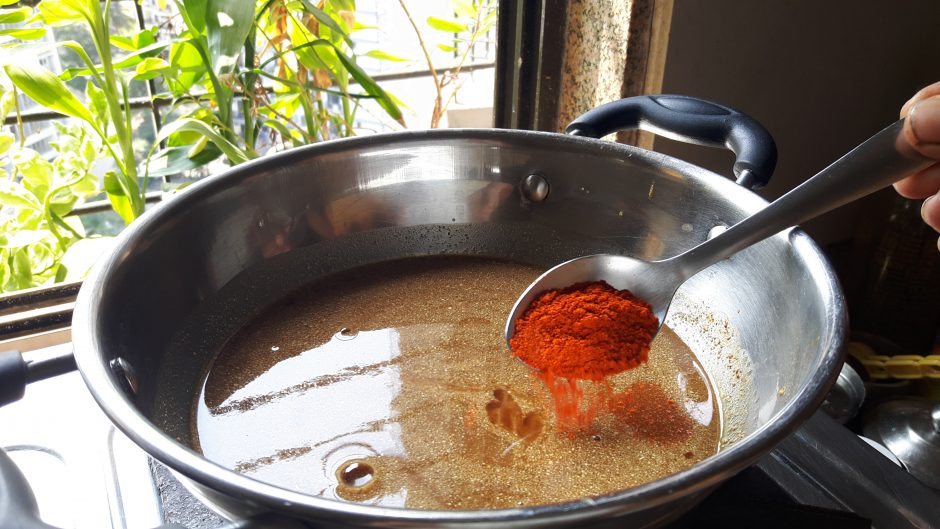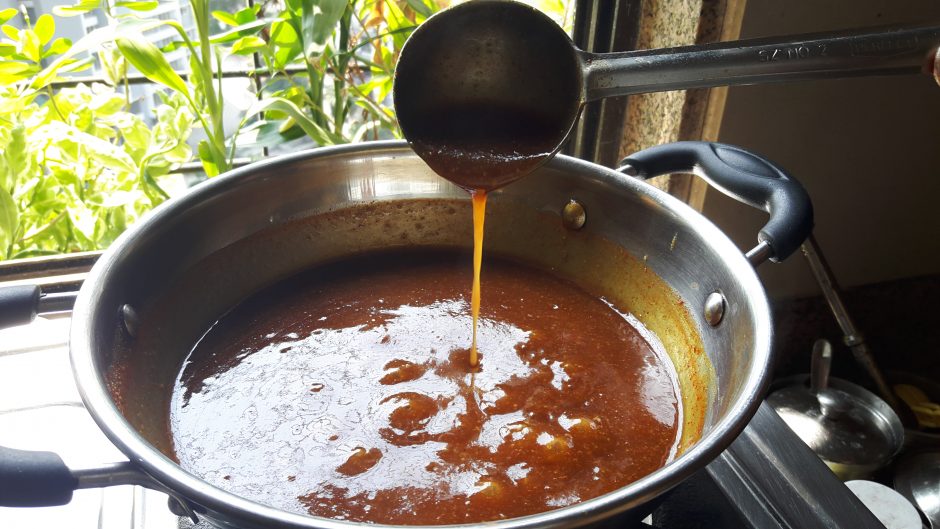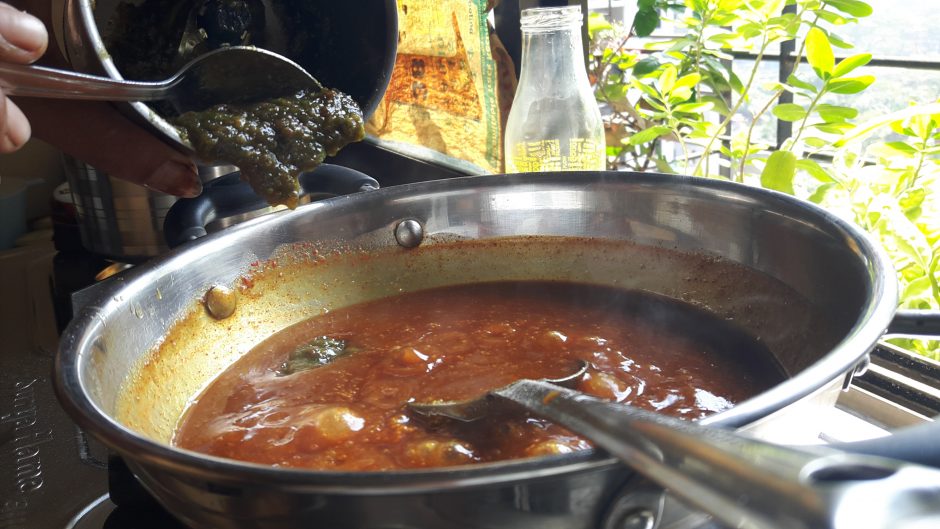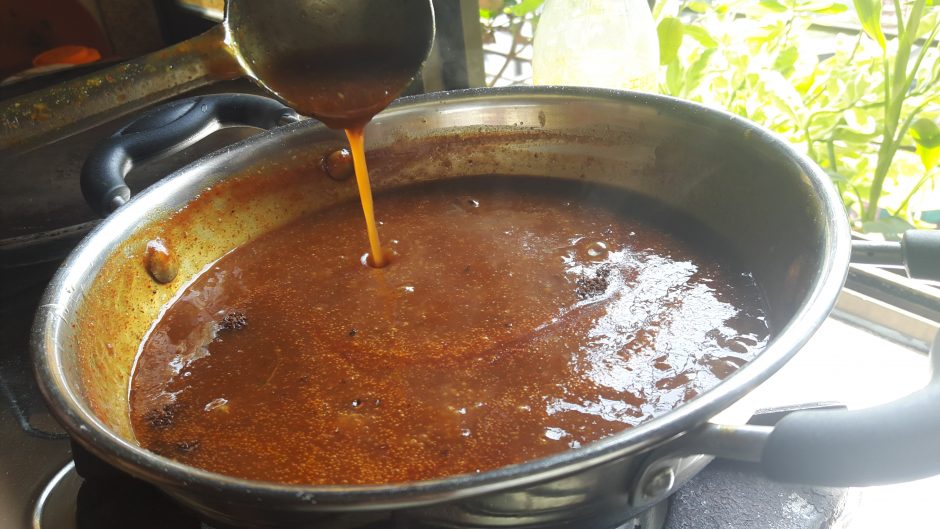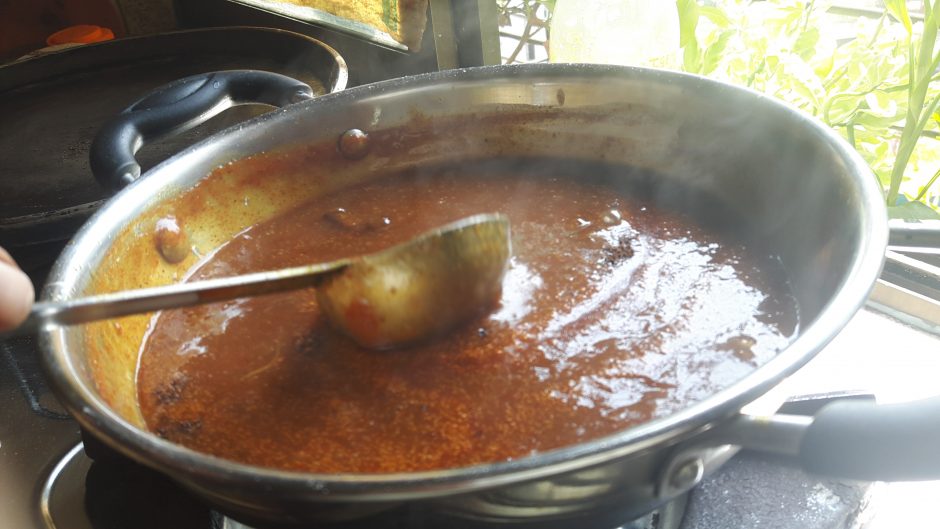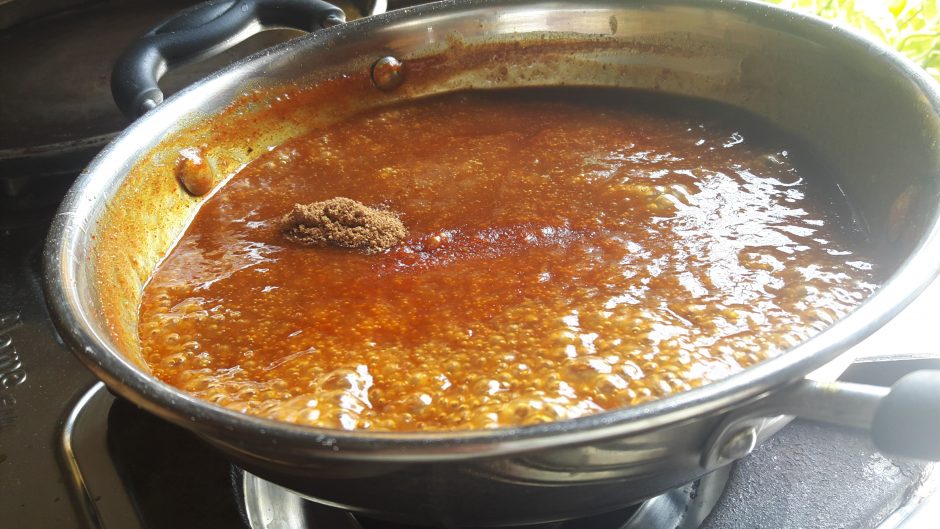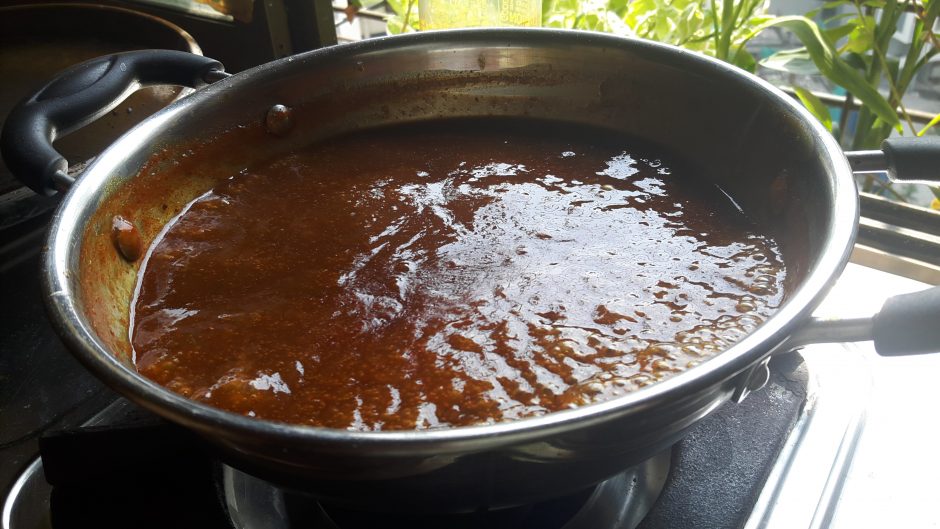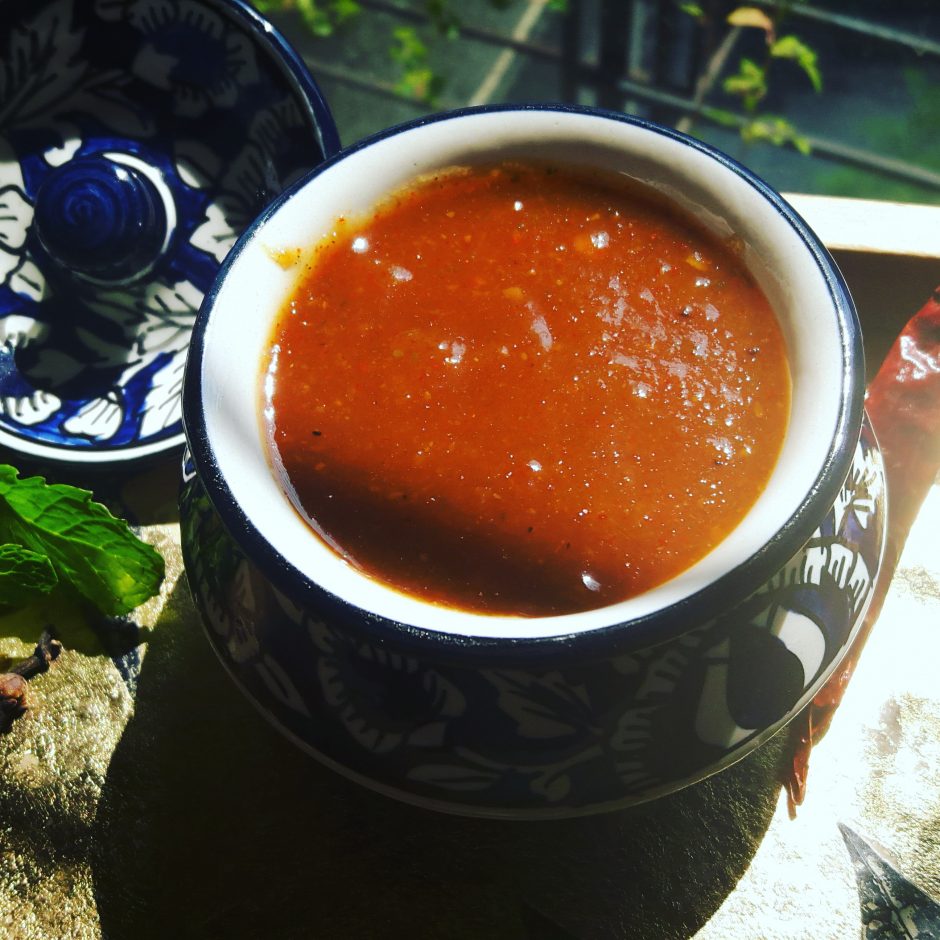 Mango powder and Date chutney (sauth/dip) by Nag Ratna Sahu is licensed under a Creative Commons Attribution-NonCommercial-ShareAlike 4.0 International License.