In south India, the most popular fruits after mango are jack fruit. Here the recipe from jack fruit seeds (aerial) which is taken out from ripens fruit. It can be used immediately or after 2-3 days when it gets dry itself and easy to peel off the skin (outer crisp layer). The korma of jack fruits seed has amazing taste…
Ingredients:
Jack fruit seed: 25-30 no.
Potato: 50 gm.
Carrot: 50 gm.
Cinnamon: 1" stick
Clove: 3-4 no.
Green cardamom: 2no. (Crushed)
Onion: 50 gm.
Chili powder: 1 teaspoon
Coriander powder: 1 teaspoon
Turmeric powder: 1 pinch
Garam masala powder: ½ teaspoon
Salt: 1 teaspoon
Cooking oil: (50 ml +25 ml)
For masala paste:
Cumin: 3 tablespoon
Khus khus (Poppy seed): 4 tablespoon
Black pepper: 1 teaspoon
Onion: 50 gm.
Tomato: 50 gm
Dry coconut: 2-3" piece
Preparation:
Remove upper layer of jack fruit seeds, chop it into two, chop Potato, Carrot and Onion into slices, and keep aside.
Dry grind cumin, khus khus and black pepper to make powder, add ginger, garlic, onion and tomato, and grind to smooth paste(add water if required); add coconut and again grind till get fine paste, keep aside.
Method:
Take pressure cooker heat 50 ml of oil, when it smokes, put cinnamon, clove and green cardamom, sputter for few seconds, add chopped onion and fry till light brown in color. (About 3-4 minutes)
Add prepared masala paste in it, Stir it and fry on medium flame (keep it stirring otherwise it may burn) till oil starts to separates from the masala (About 4-5 minutes), add chili powder, coriander powder, turmeric powder and salt in it, add 25 ml of oil, stir and fry for couple of minutes .
Add chopped vegetables in it stir it for 2-3 minutes, add a cup of water (as per your requirement) close the cooker lid, and bring it to full cooking pressure, reduce the flame and cook for couple of minutes, put off the flame. Let it cool, add Garam masala powder, transfer into serving bowl and garnish with fresh coriander leaves. Now, Jack fruit seed (aerial) korma is ready to serve.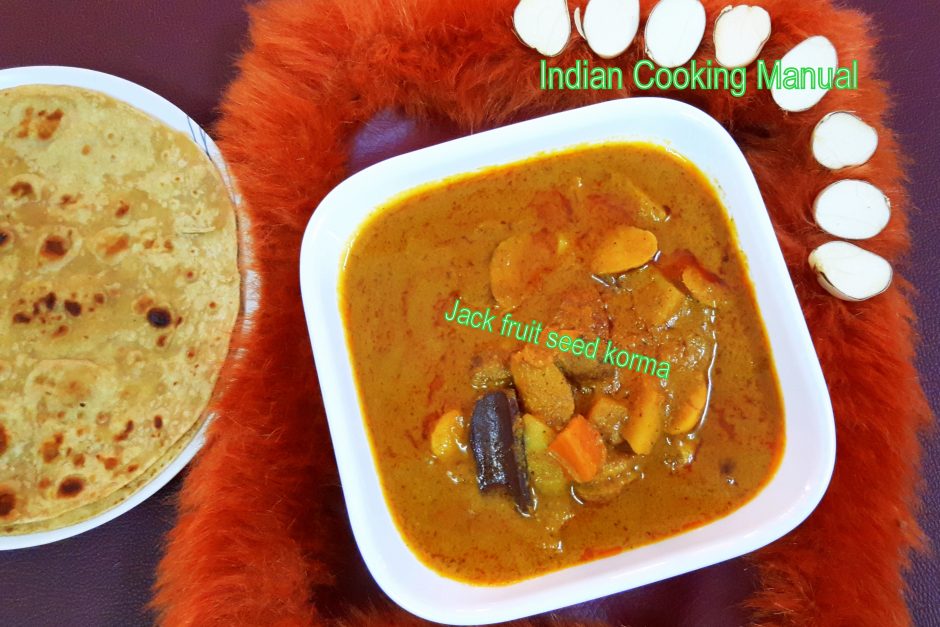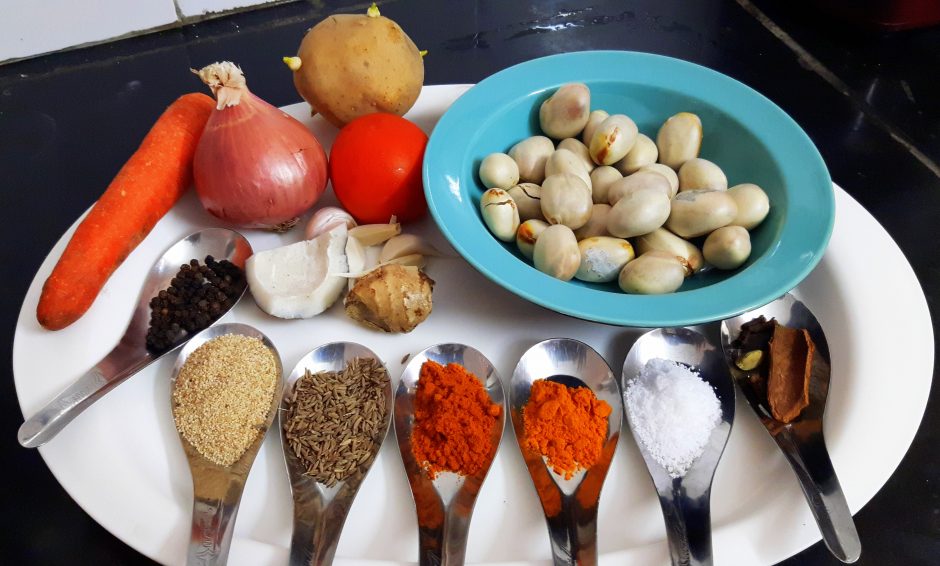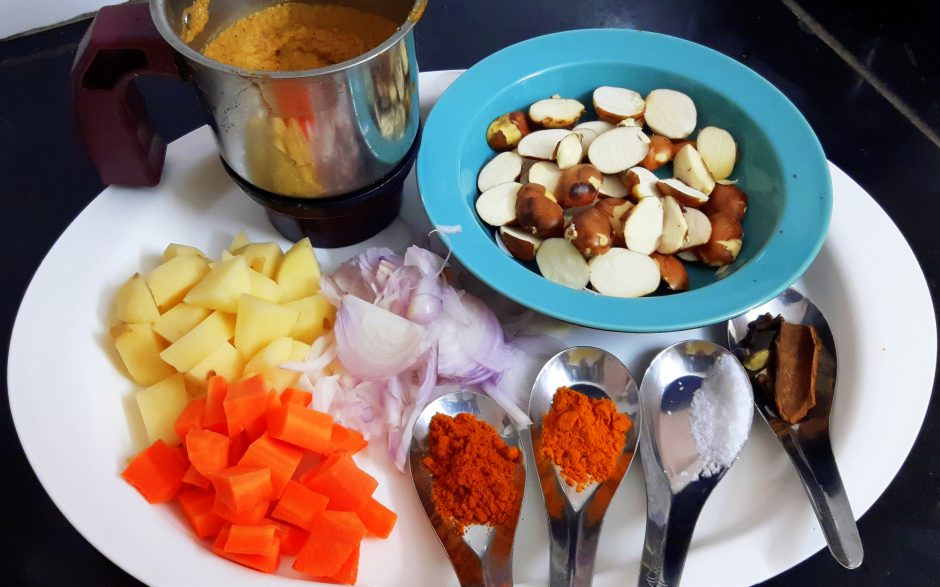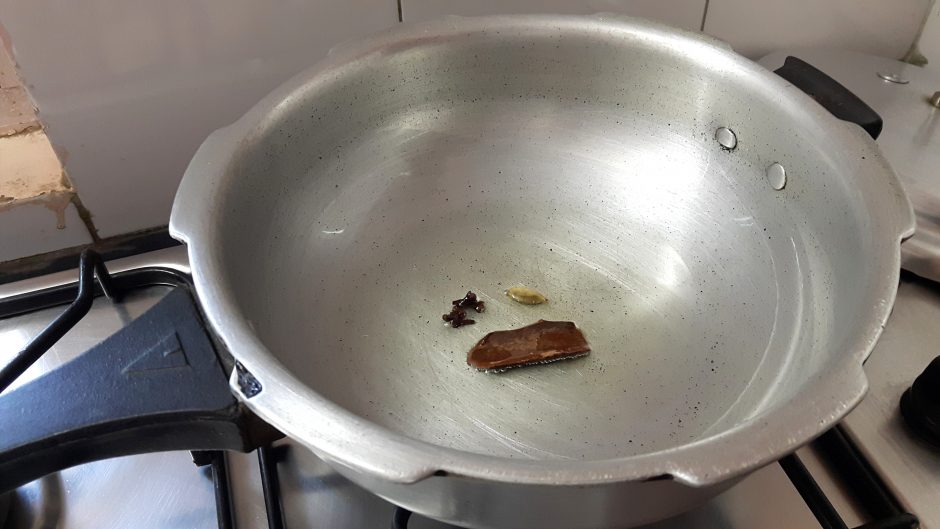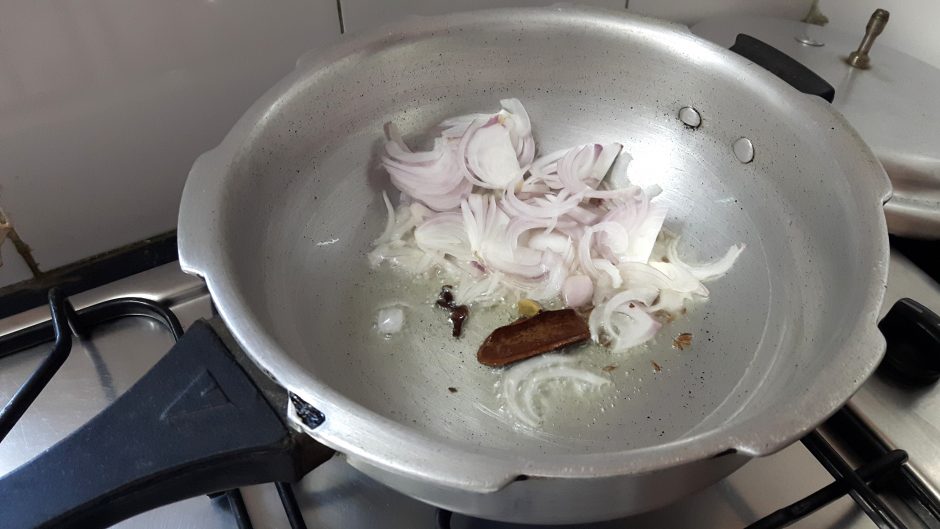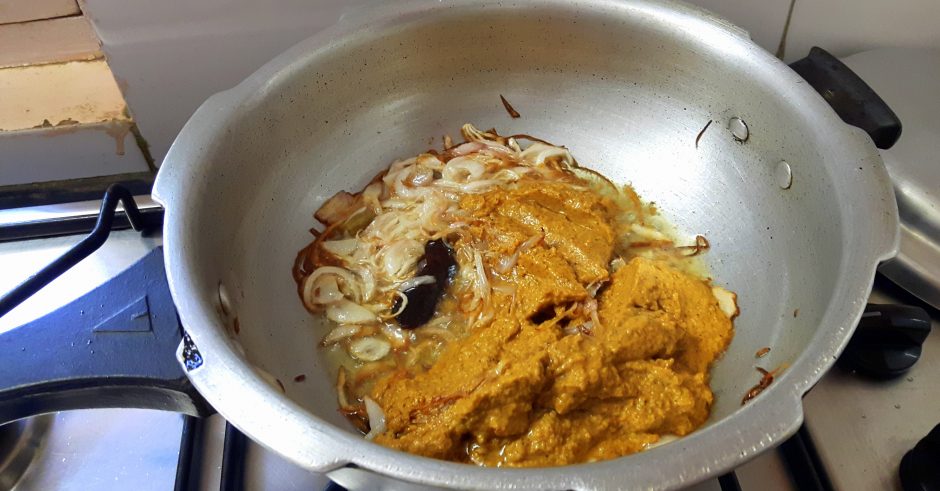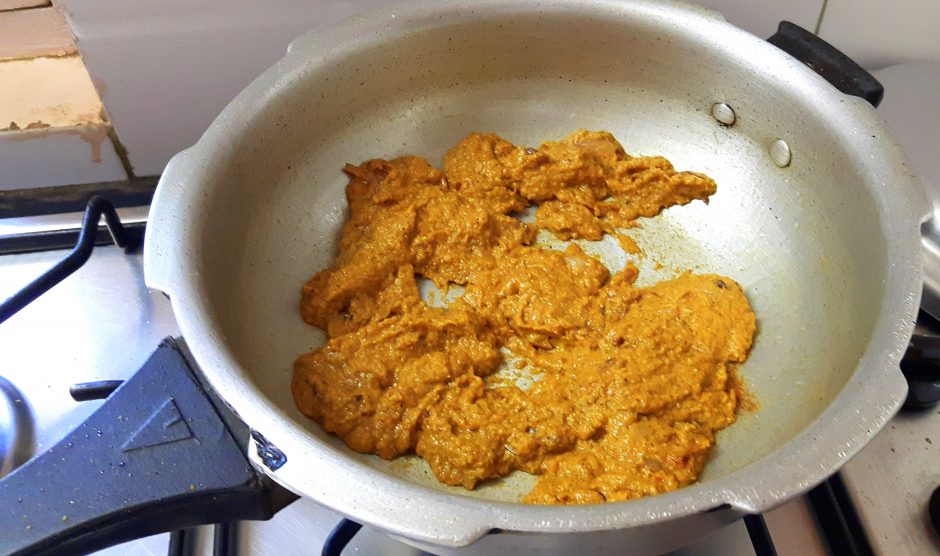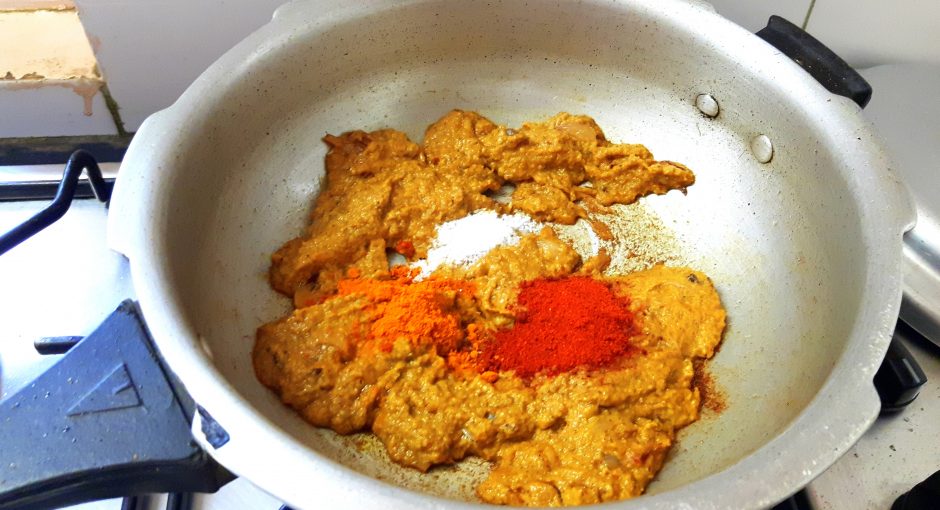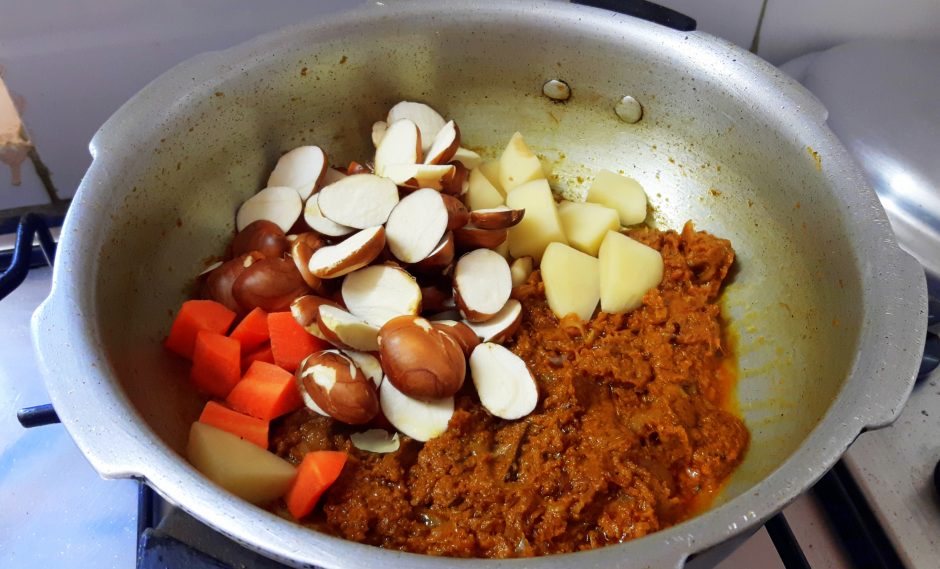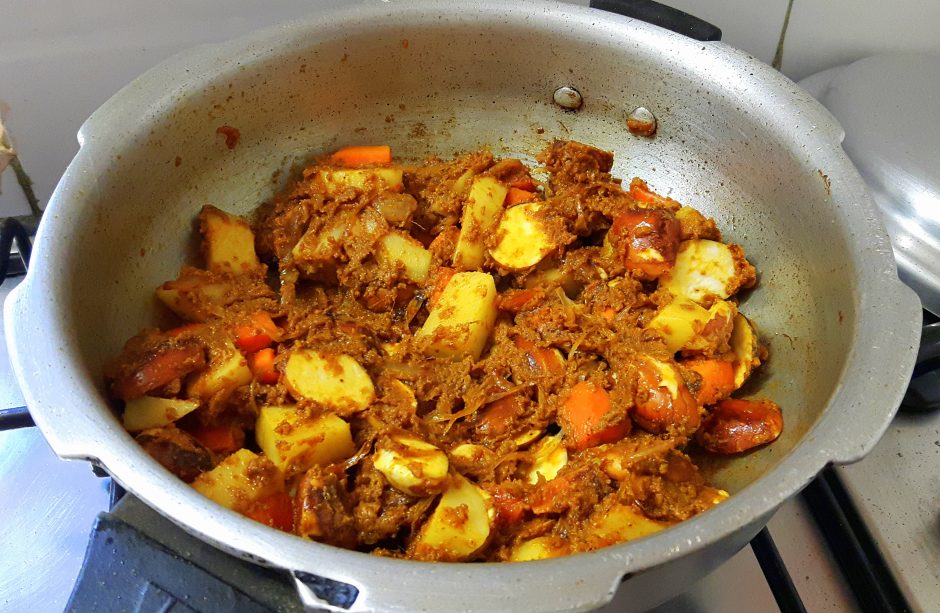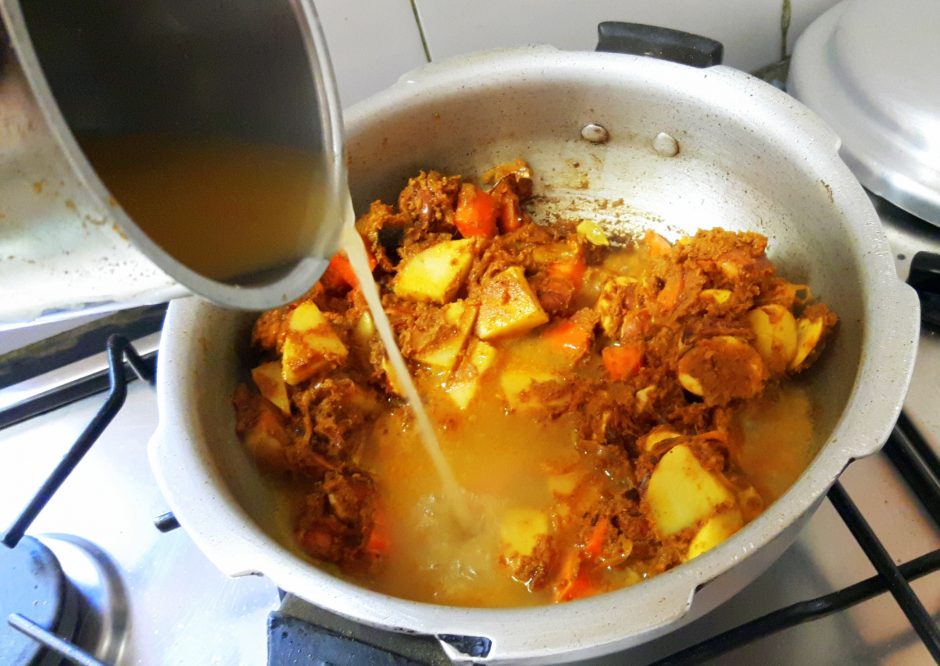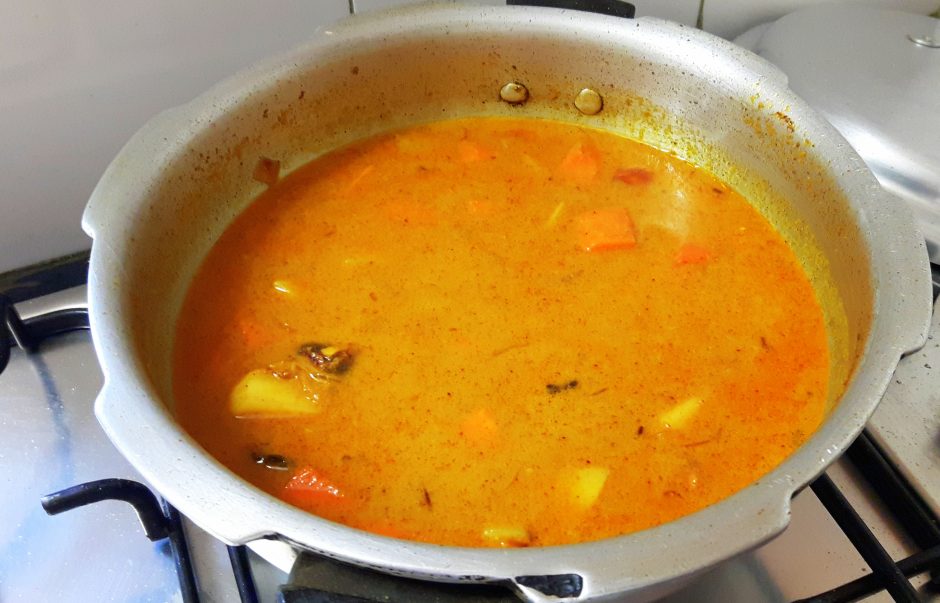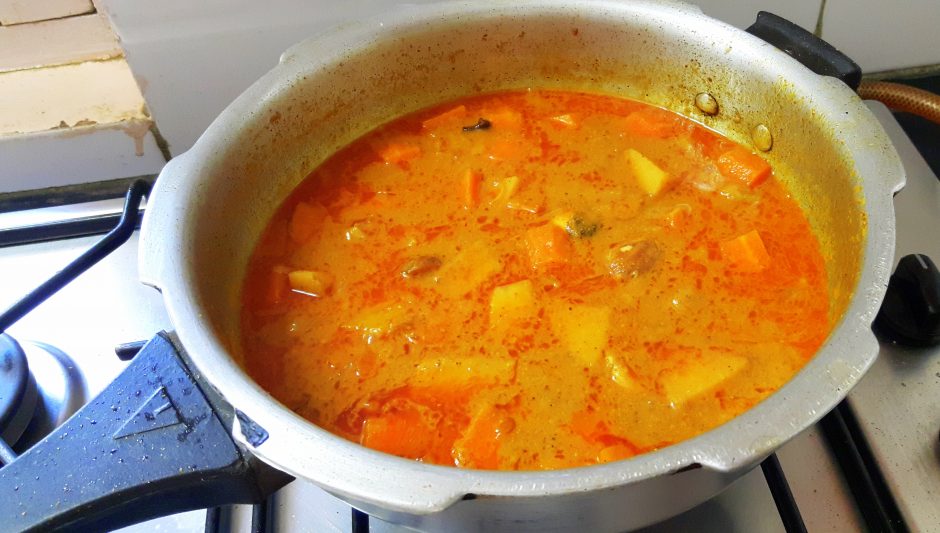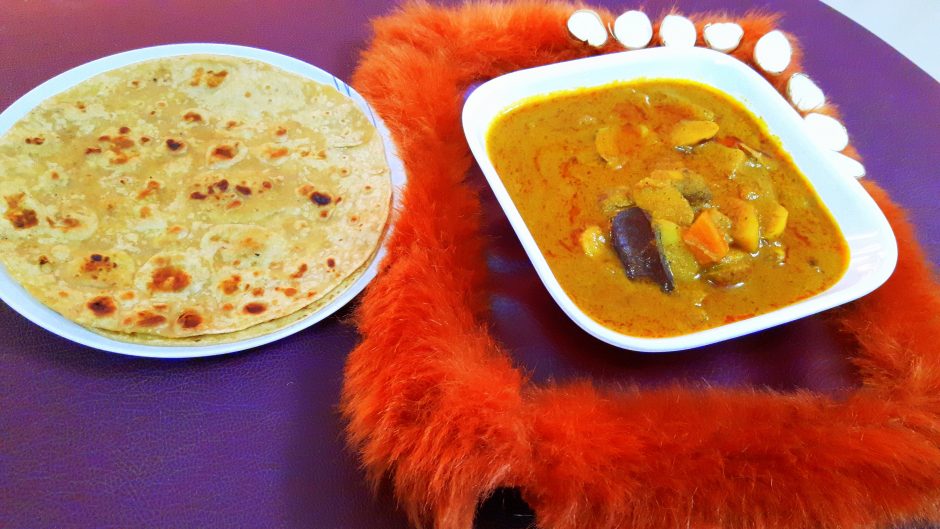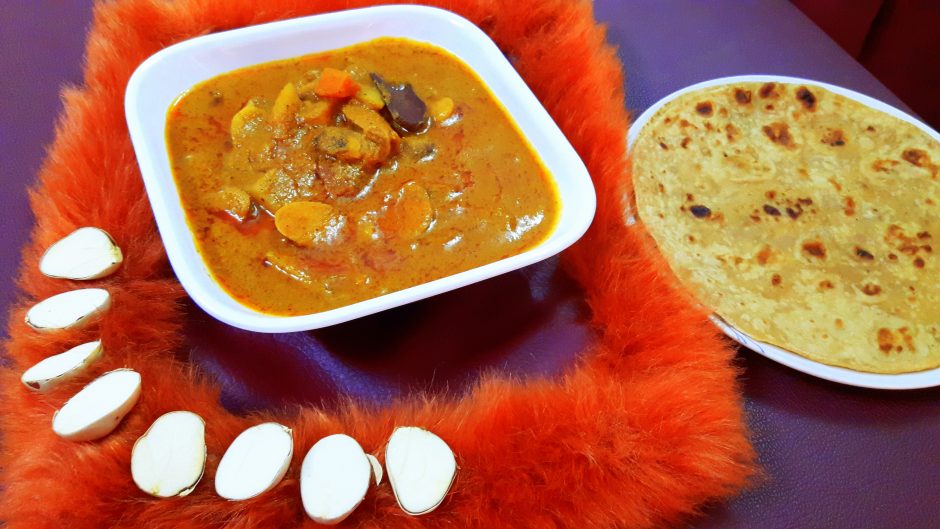 Jack fruit seed (aerial) korma by Nag Ratna Sahu is licensed under a Creative Commons Attribution-NonCommercial-ShareAlike 4.0 International License.