I love the smokiness flavor of this summer vegetable jack fruit aerials (seed). In this recipe I fried onion, garlic and green chili separately. After cooking jack fruit seeds, at the serving time the dish is decorated with fried onion, garlic and green chili to retain the smokiness flavor.
Superb taste…
Ingredient:
Jack fruit seed: 150 gm
Onion: 1 onion (Medium)
Garlic: 4-5 clove
Mustard oil: 4 tablespoon
Chili powder: 1 teaspoon
Turmeric powder: half teaspoon
Coriander powder: 1 teaspoon
Dry mango powder: ½ teaspoon
Black pepper powder: ½ teaspoon
Salt: 1 teaspoon (as per taste)
Green chili: 2 no.
Cumin: half teaspoon
Preparation:
Remove dry layer of jack fruit seeds, chop it into four pieces into lengthwise, keep aside.
Chop onion, garlic and green chili into slices, and keep aside.
Method:
Heat 1 tablespoon of oil in a heavy bottom pan, add a pinch of turmeric powder. Add chopped onion, garlic (50%) and green chili, saute on high flame till gets light brown in color; remove from the pan keep aside (to be used for decoration).
Heat remains of oil in a same pan, add cumin seeds sputter for few seconds; drop chopped and sliced garlic (remaining 50%), saute for few seconds add chili powder, coriander powder, turmeric powder and salt immediately add chopped jack fruit, mix properly, cook on low flame with lid on.
Fry till vegetables are done (stir in between, so that it do not get burnt). Add black pepper powder and dry mango powder. Put off the flame; decorate with fried onion, garlic and green chili.
Now Jack fruit seed dry (kathal ke beez ki sukhi sabji) is ready.
Note: heavy bottom pan and low heat works better. This is served with rice or paratha.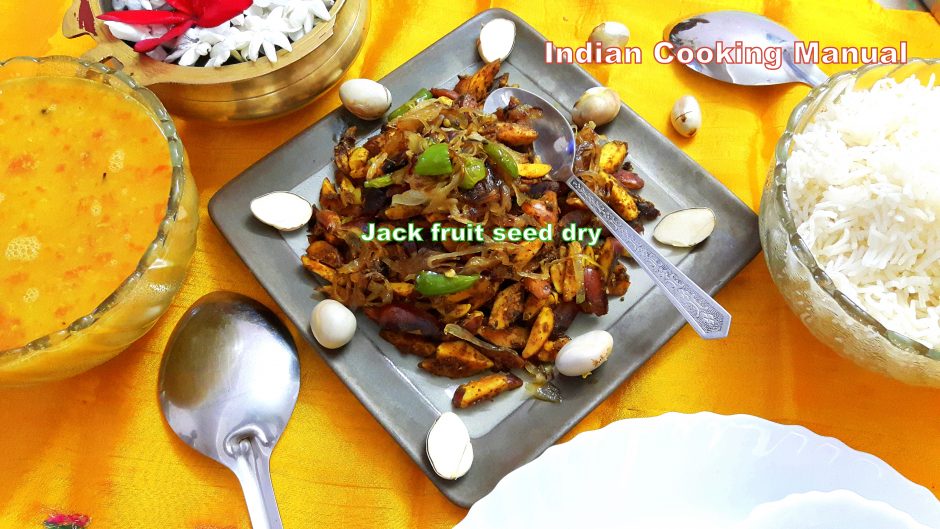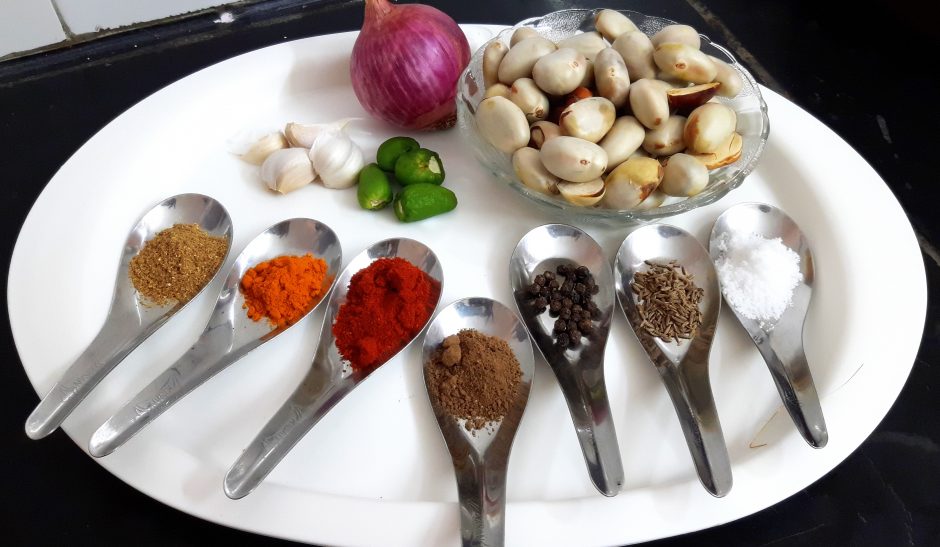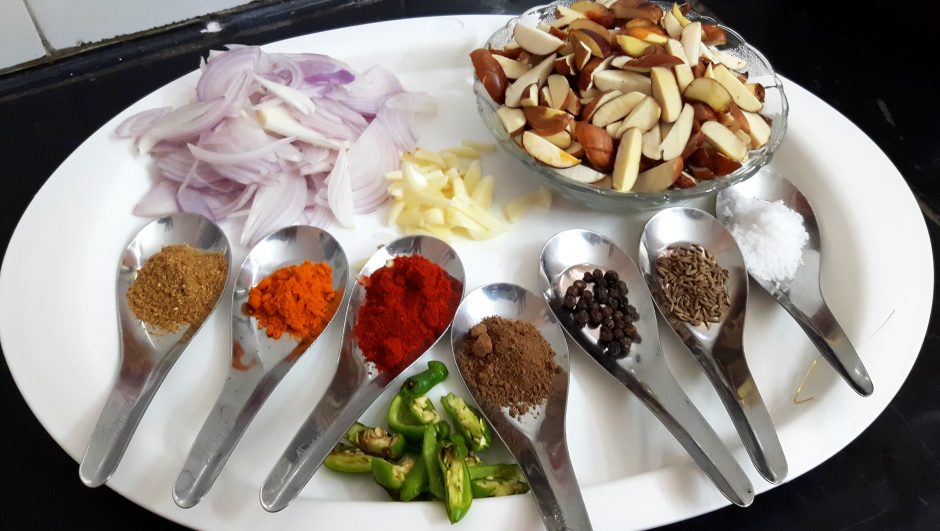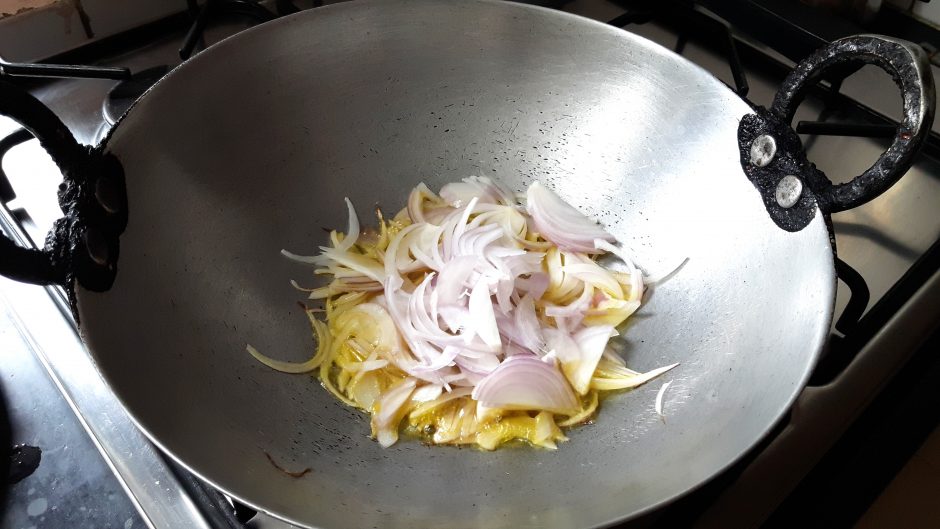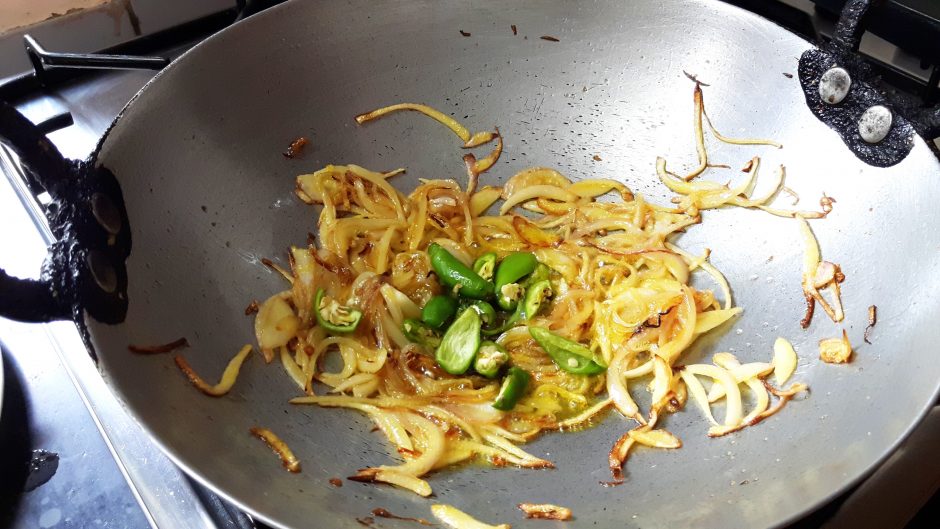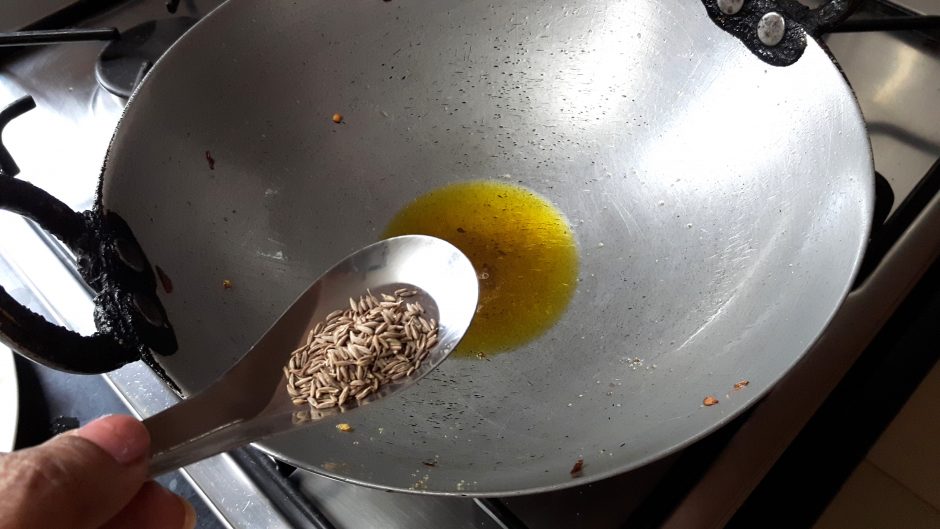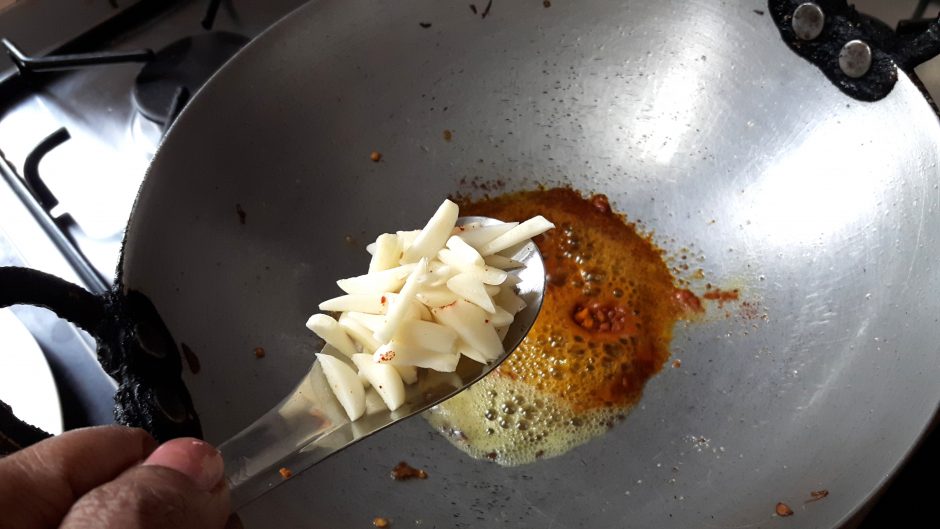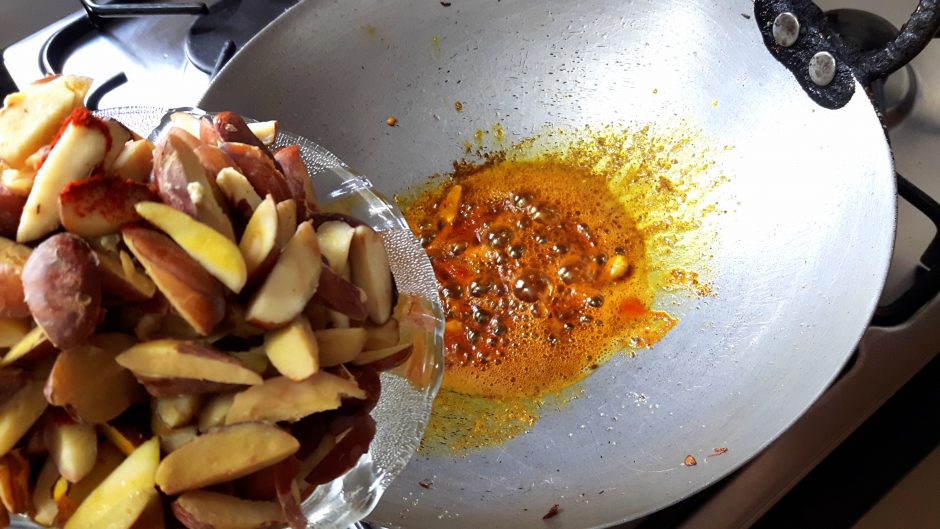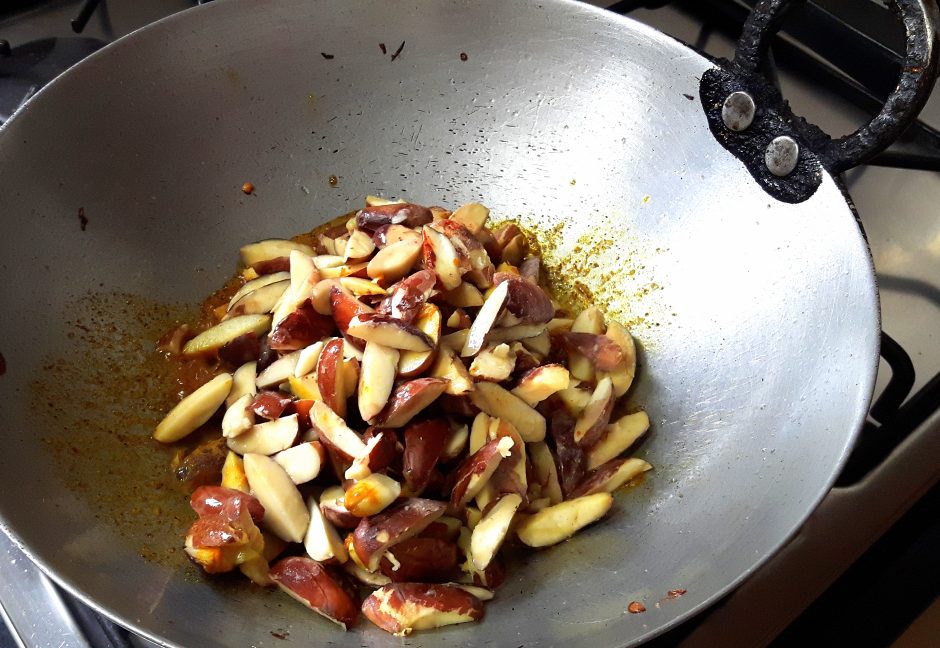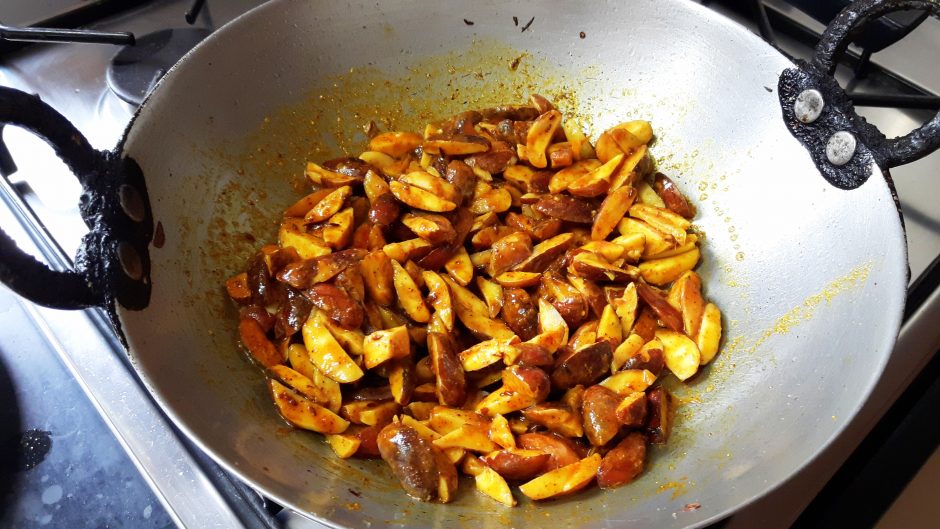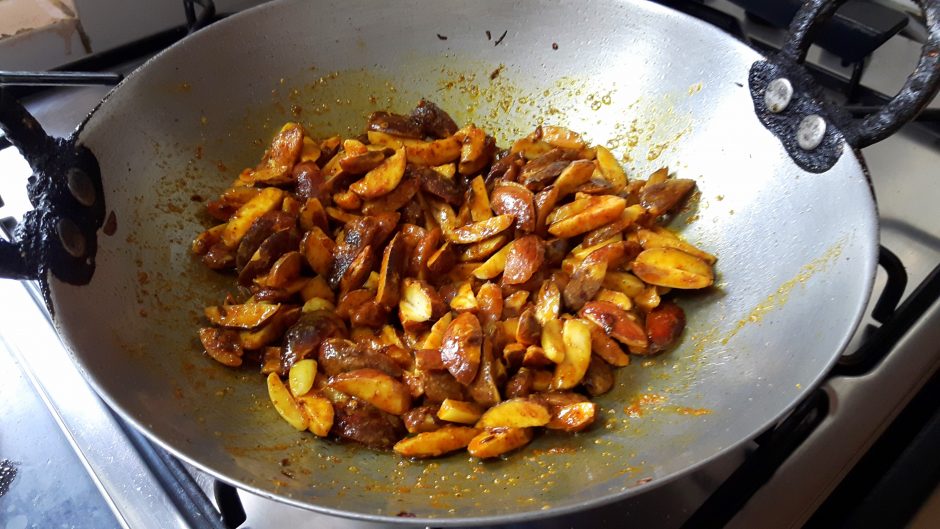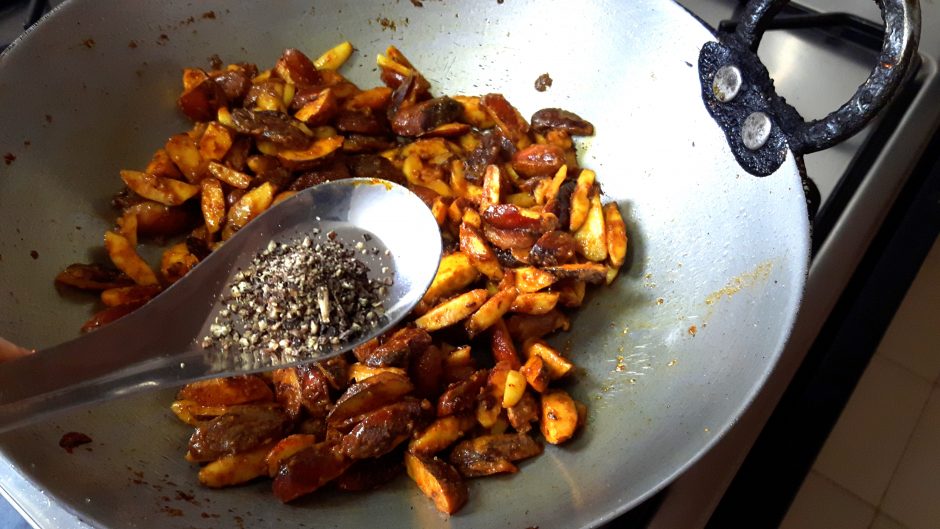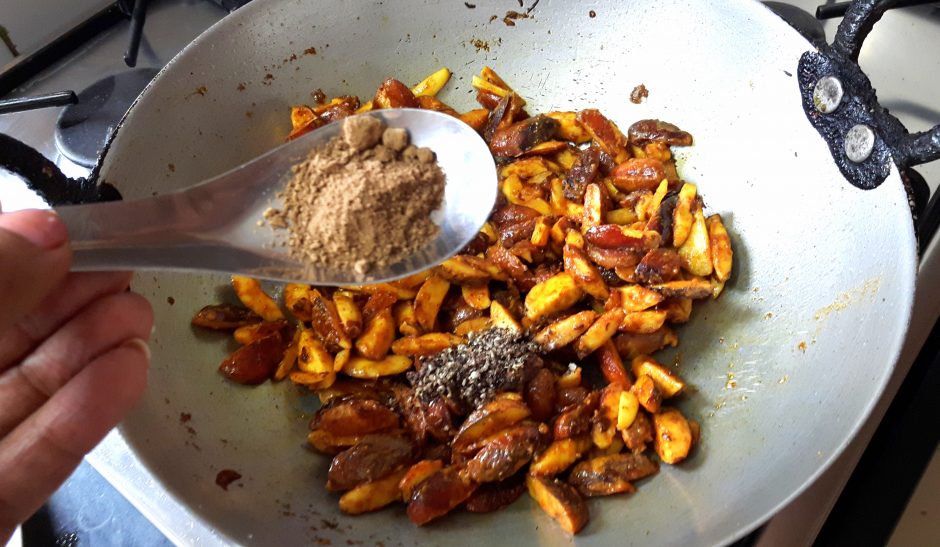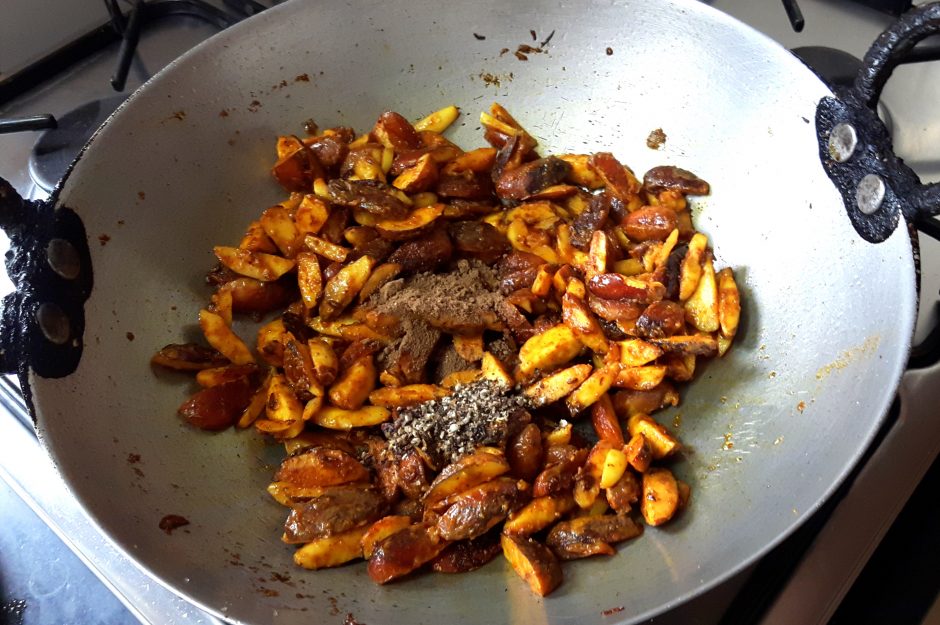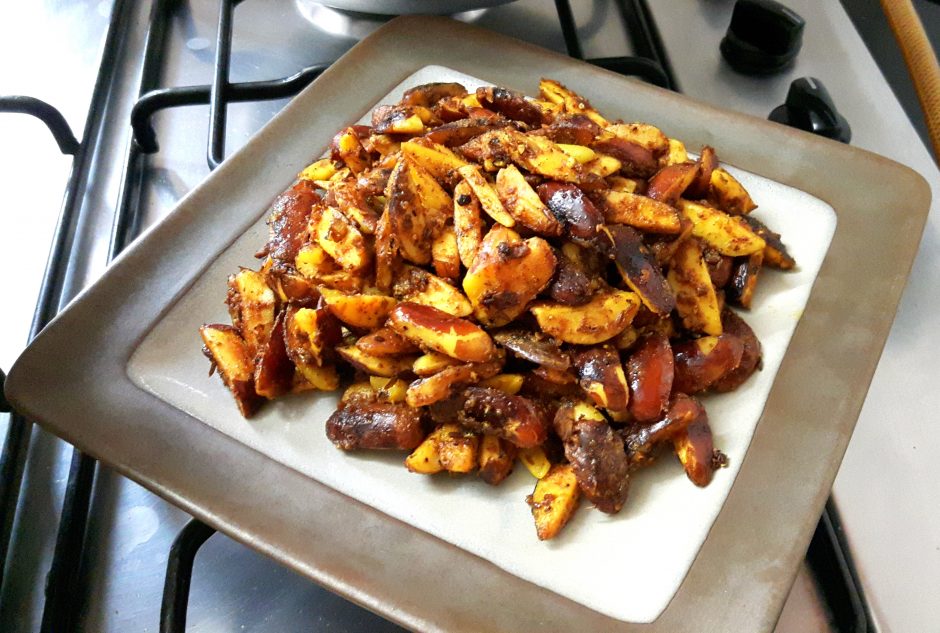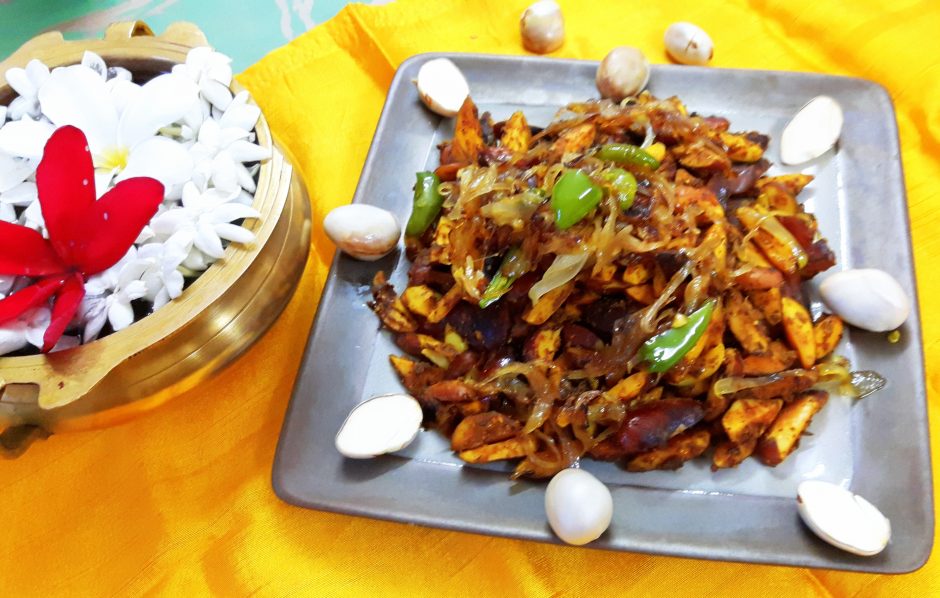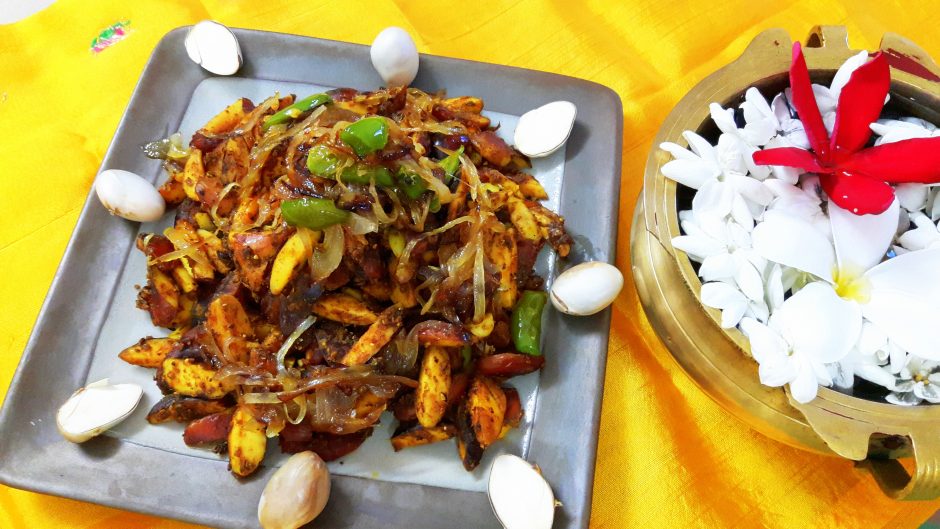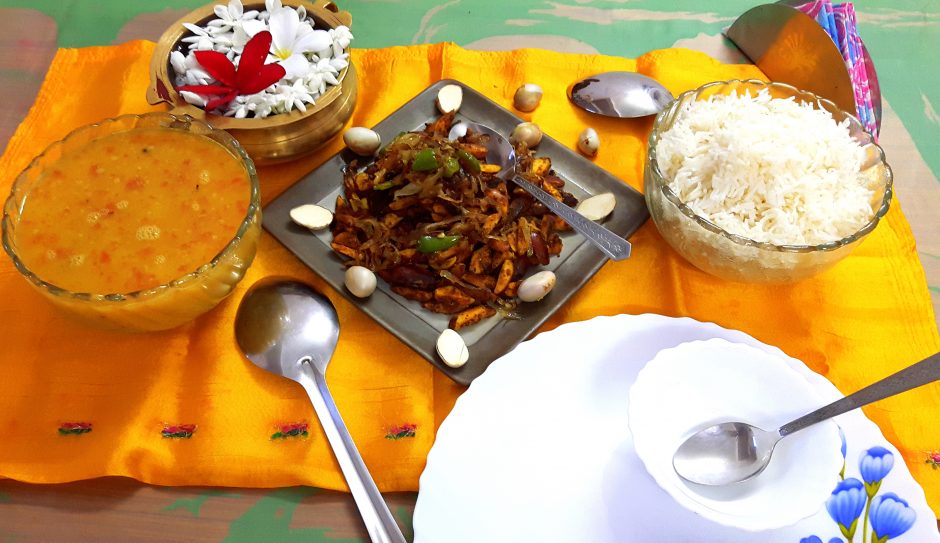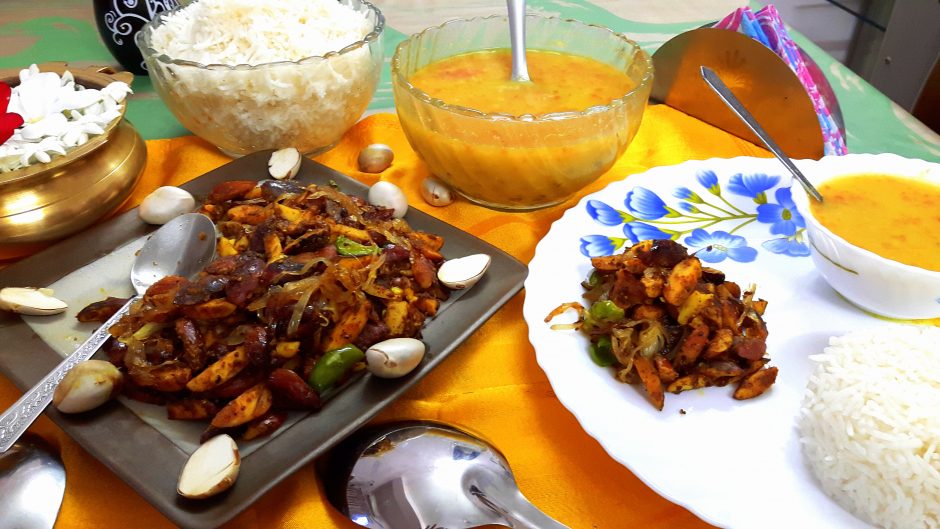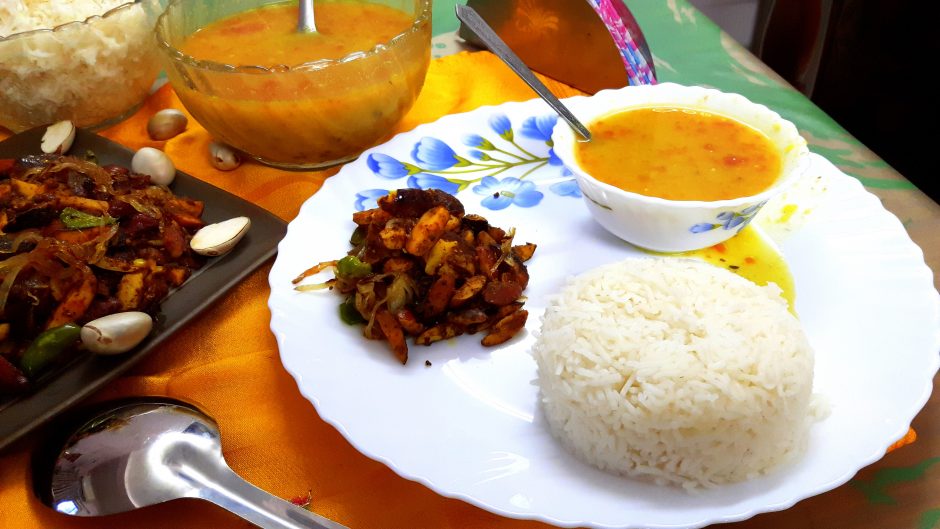 Jack fruit seed (aerial) dry (Kathal ke beez ki sukhi sabji) by Nag Ratna Sahu is licensed under a Creative Commons Attribution-NonCommercial-ShareAlike 4.0 International License.