Once upon a time only privileged member of society could afford to buy the exotic vegetable like broccoli, but now in India this has become our staple diet as this grown in plenty in India like Pune (Maharashtra) area.
Researches say that it removes extra estrogen from the body; work as a wonder drug to treat the breast cancer and uterine cancer.
As it is readily available in Mumbai and Japan too, I would like to cook as many as recipes from this verdant vegetable; which provide us vitamin C, K and Fiber.
This recipe is dry and mild in taste, appearance is very appealing due to its bright green color; easy to prepare, can be served for daily meal as a salad or a side dish with any meal.
It can be packed in Tiffin and children's lunch boxes.
Ingredients:-
Broccoli: 500 gm
Turmeric powder: 1 teaspoon
Coriander powder: ½ teaspoon (optional)
Salt: ½ teaspoon
Roasted and crushed black pepper: 1 teaspoon
Cumin seed: ½ teaspoon
Fennel seed: ½ teaspoon
Garlic: 2-3 flake
Olive/cooking oil: 2 tablespoon
Preparation:
Chop garlic, keep aside.
Wash and chop the broccoli into pieces. Deep it into hot water with half spoon salt (about 5 minutes).Take out the broccoli from the water, keep aside
Method:
Heat oil in a fry pan, let smoke come, put cumin and fennel seed; sputter for few seconds.
Add chopped garlic stir few seconds; add salt, coriander powder and turmeric powder, wait for few seconds add chopped broccoli in it. Simmer the flame (at least 10 -15 minutes) until done. Add roasted and crushed black pepper.
Broccoli fry with Black Pepper is ready to serve. Enjoy…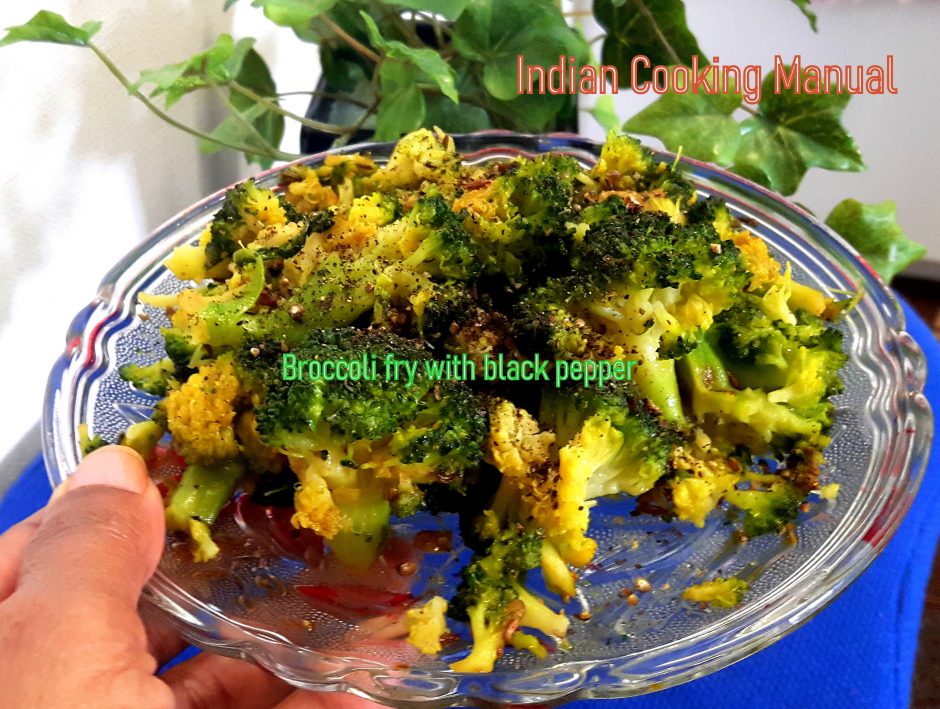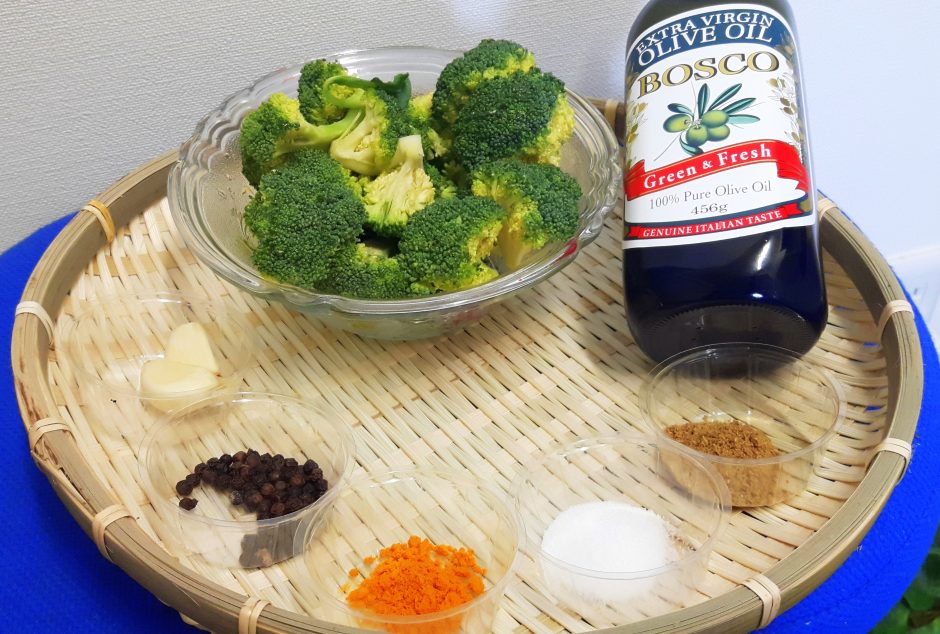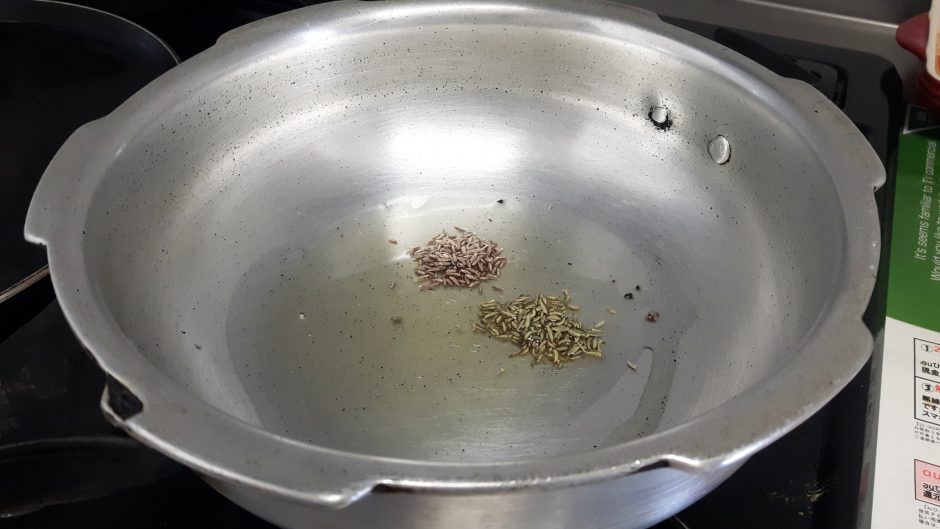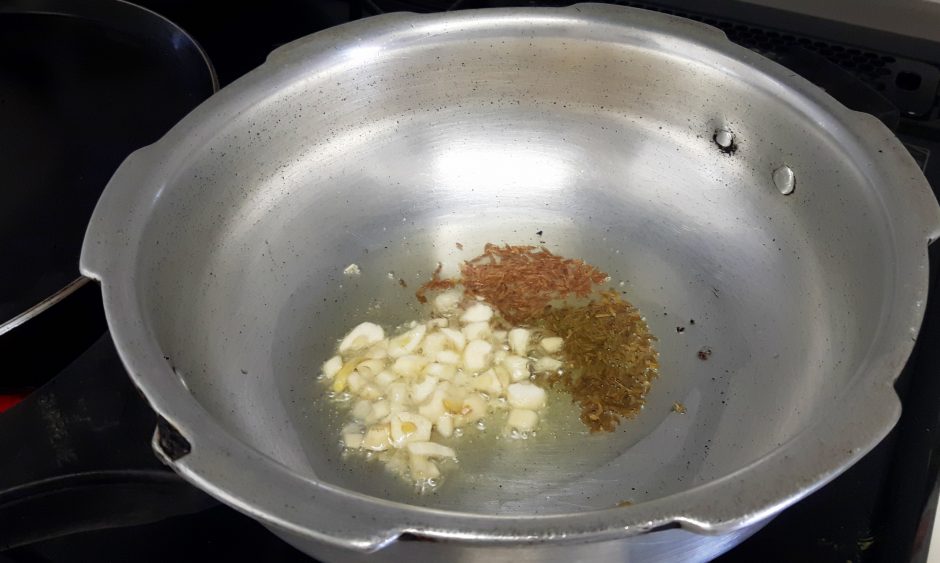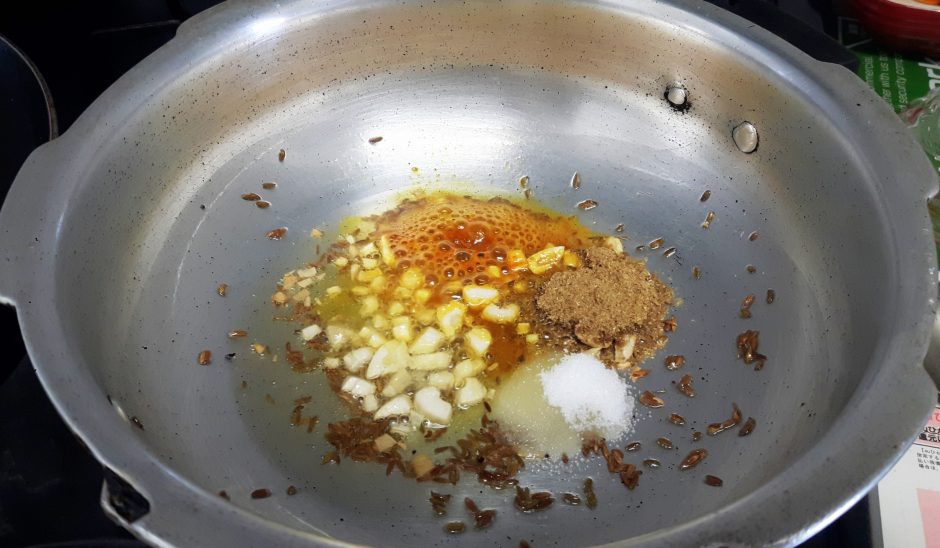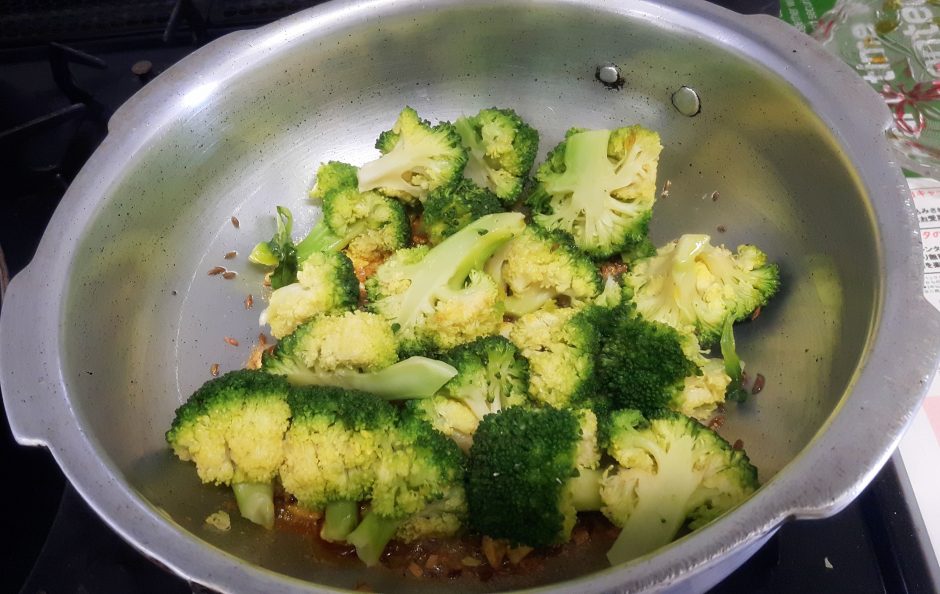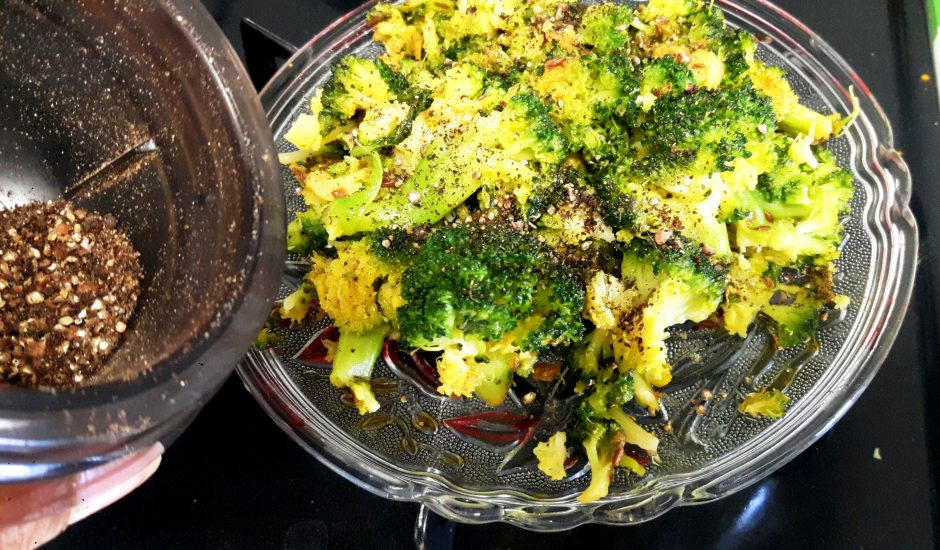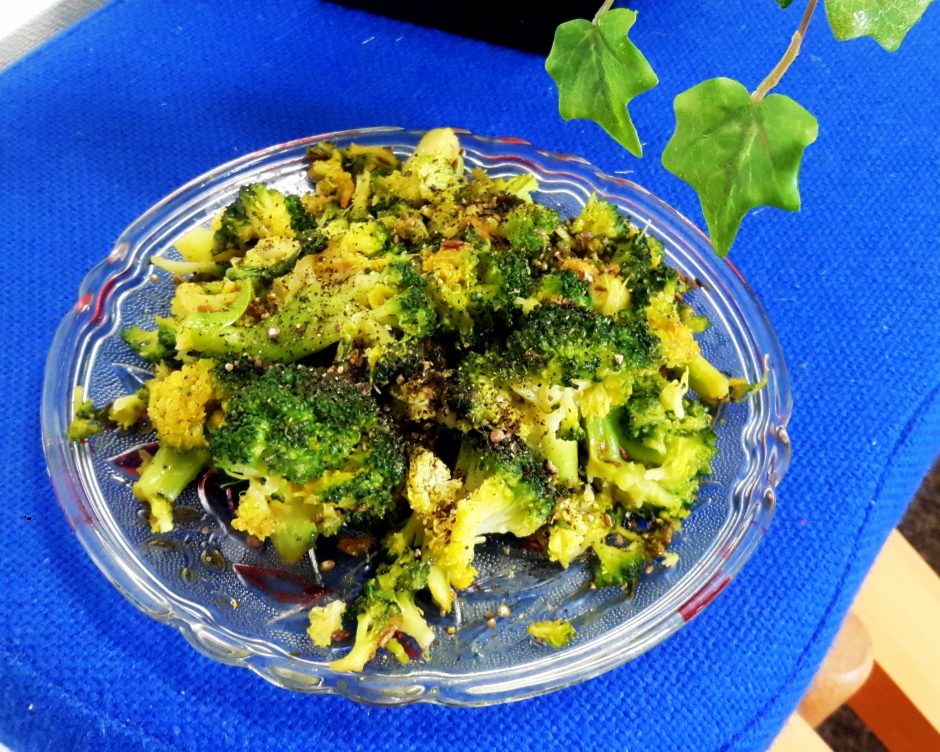 Broccoli fry with Black Pepper by Nag Ratna Sahu is licensed under a Creative Commons Attribution-NonCommercial-ShareAlike 4.0 International License.