Banana chips, the regional dish of Kerala (south India) is very popular and loved by all, not only in India but in Japan too. It is must in Kerala to serve banana chips at festival and even day today routine too.
Nendran banana is good for preparing chips; I found the banana at Hanamasa departmental store in Tokyo and prepared it. We need a few common ingredients for such a delicious and healthy snack; it goes very well with tea, can be stored in an airtight container for weeks together.
Quick and easy to prepare, here I use olive oil for frying and it comes out awesome in taste, but authentically they use coconut oil. Try the recipe and write me how you paired with…
Ingredients:
Raw banana: 4 no.
Salt: 2 teaspoon
Water: ¼ cup
Olive oil/coconut oil: for deep frying
Chips slicer:
Preparation:
Prepare the of salt and water solution, keep aside.
Trim the both end of banana and carefully make a long slits in the skin only with pointed knife: slightly twist the banana so that banana skin gets loose and it is easy to peel off the skin.
Peel off the skin with hands and immediately put into bowl filled with normal water. Peel off all the bananas and keep aside in the water for 10-12 minutes.
Method:
Take a woke/fry pan put oil for frying: let the oil hot enough to start smoke, and then slice the banana chips directly on the hot oil with the help of slicer (take care, the quantity of the slice should be such that it can be easily accommodated in the woke), lower the heat to medium flame.
Add one teaspoon salt and water solution on the frying chips, fry the chips till golden color appears, this way the frying chips absorb the salt.
Take out the chips and put on kitchen towel, so that extra oil is absorbed. Repeat with the entire banana.
You may season with black pepper or Chat masala. Banana chips (Nendran banana chips) are ready for serving.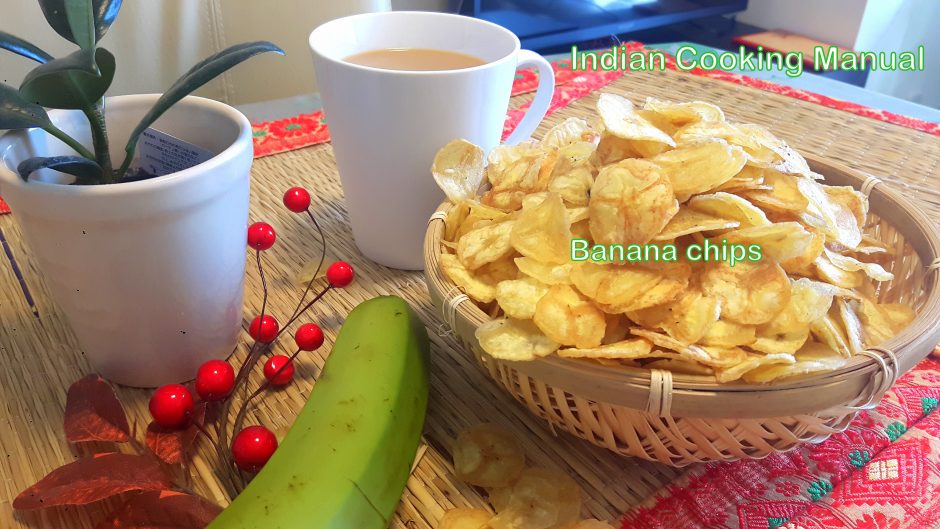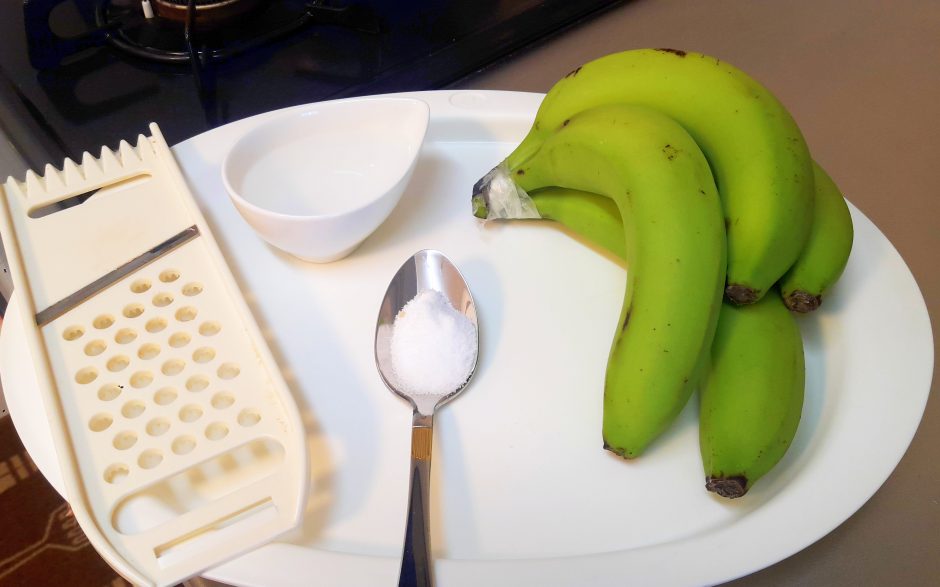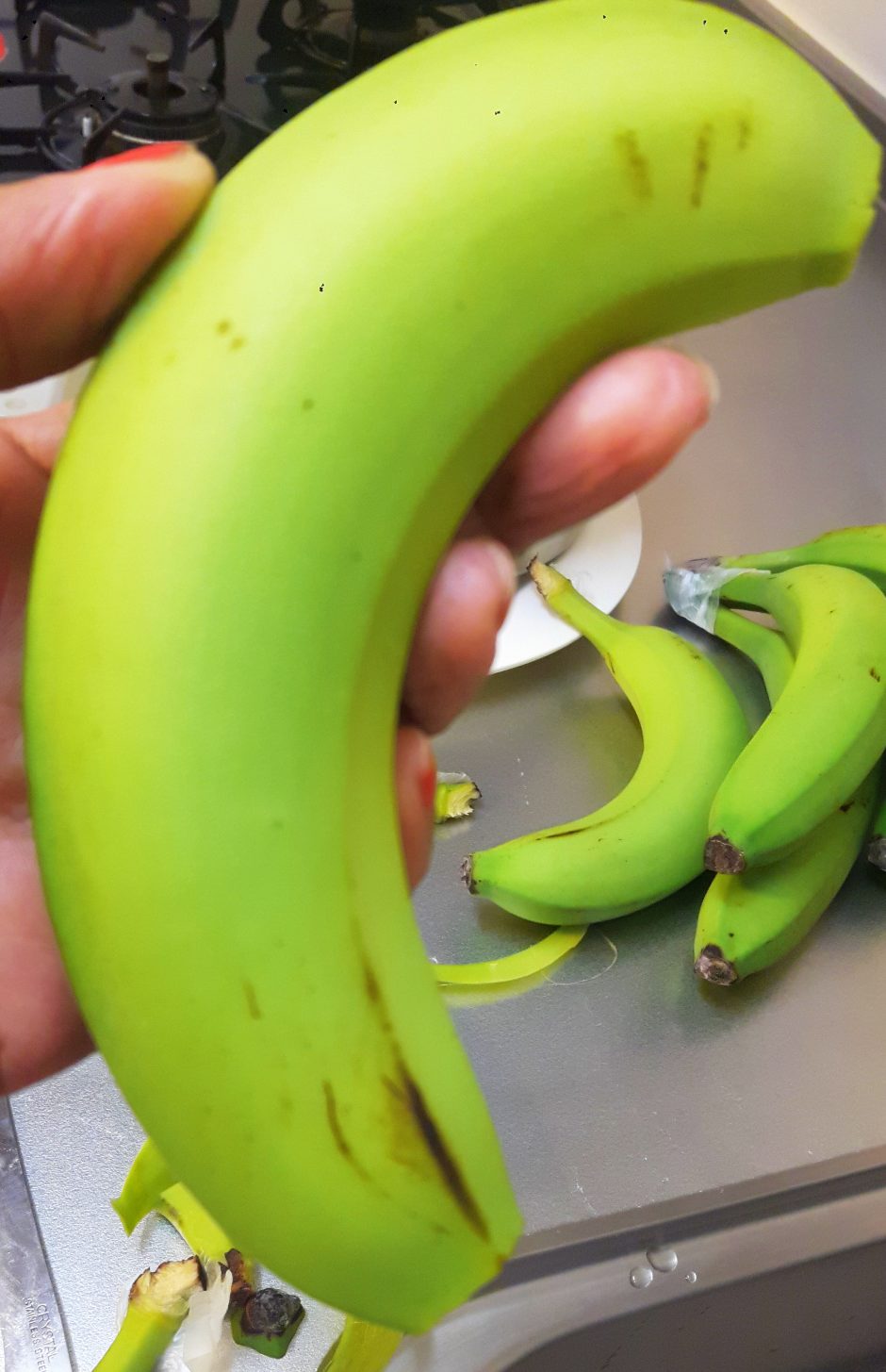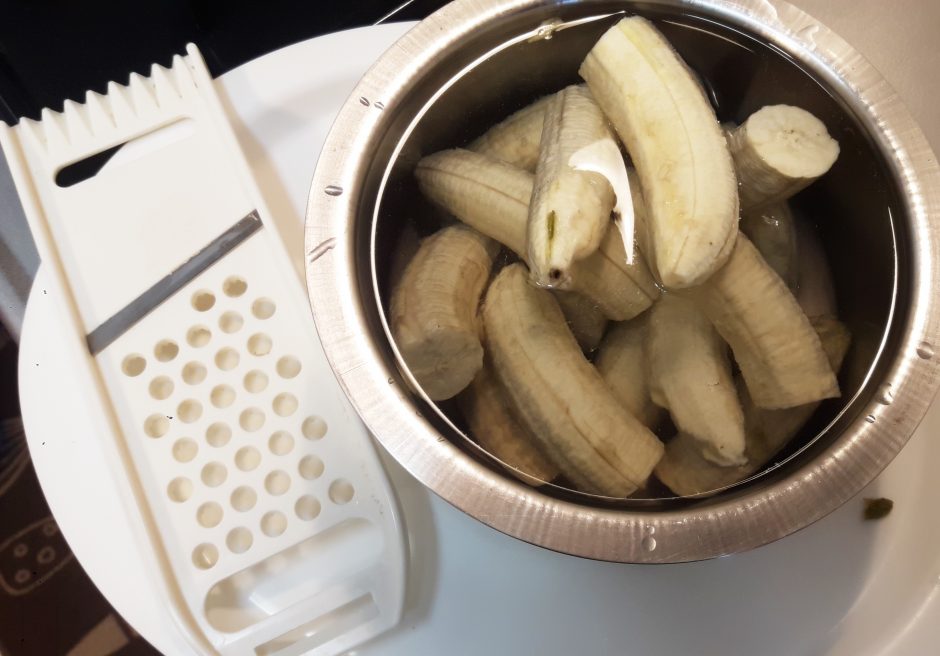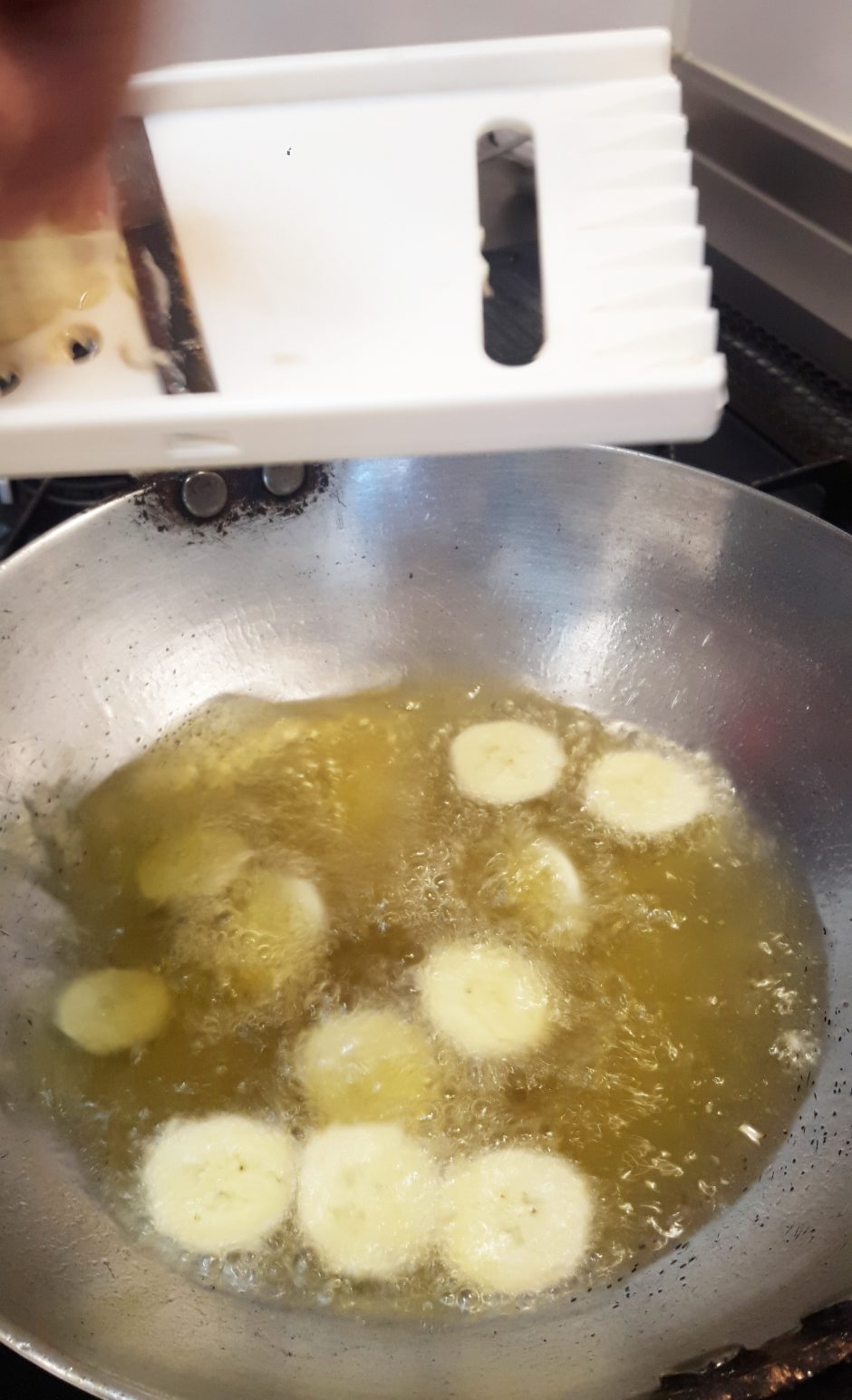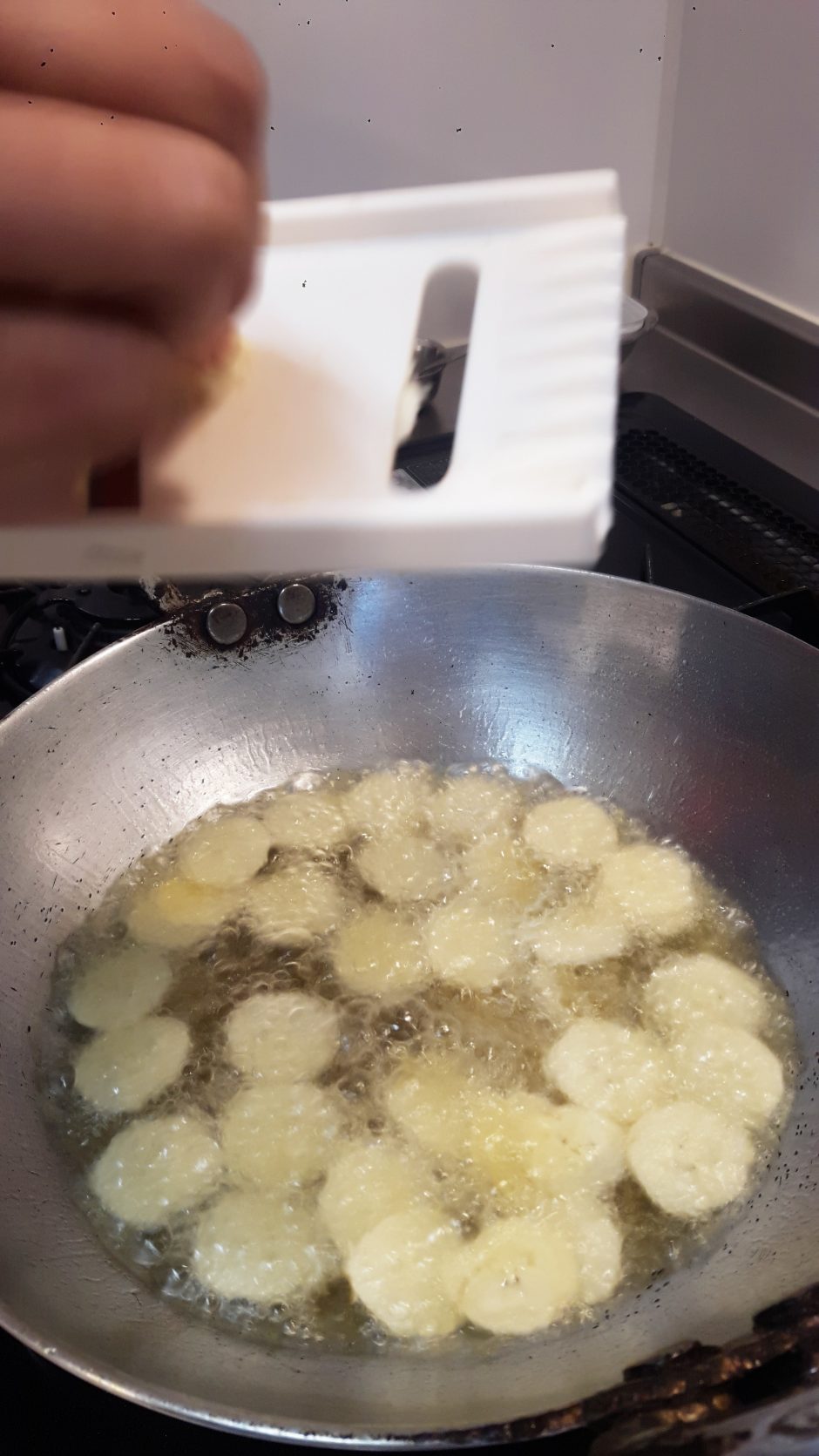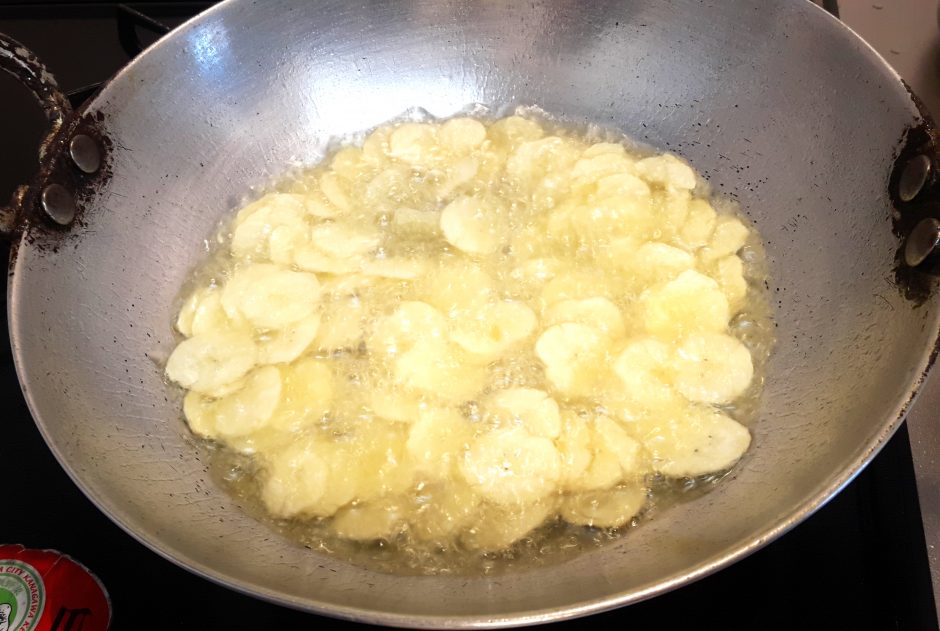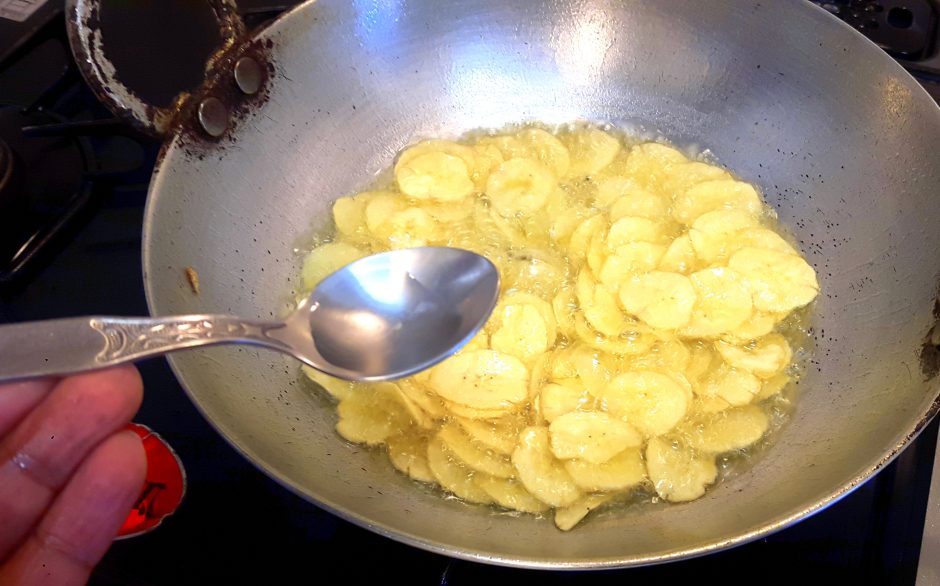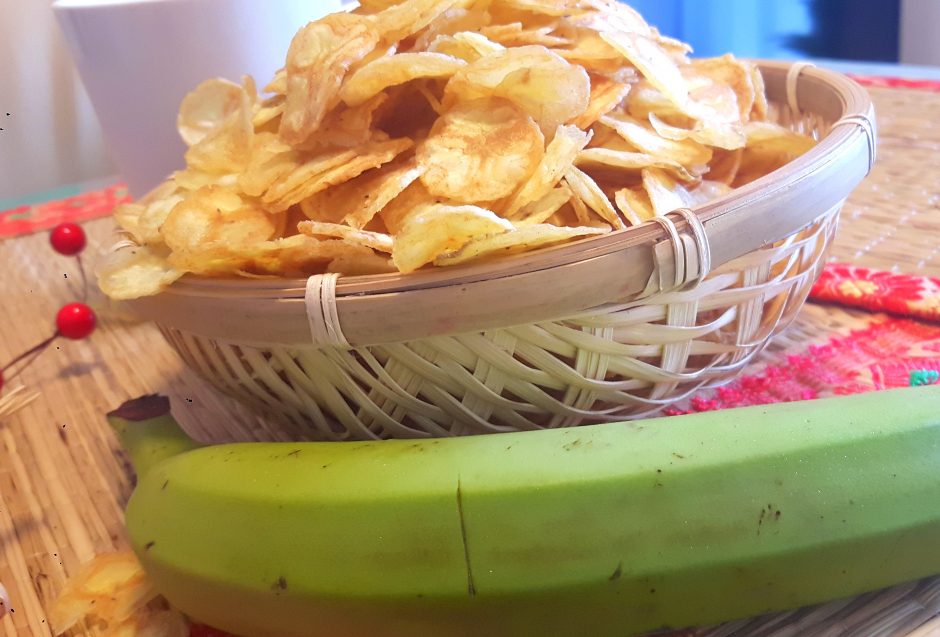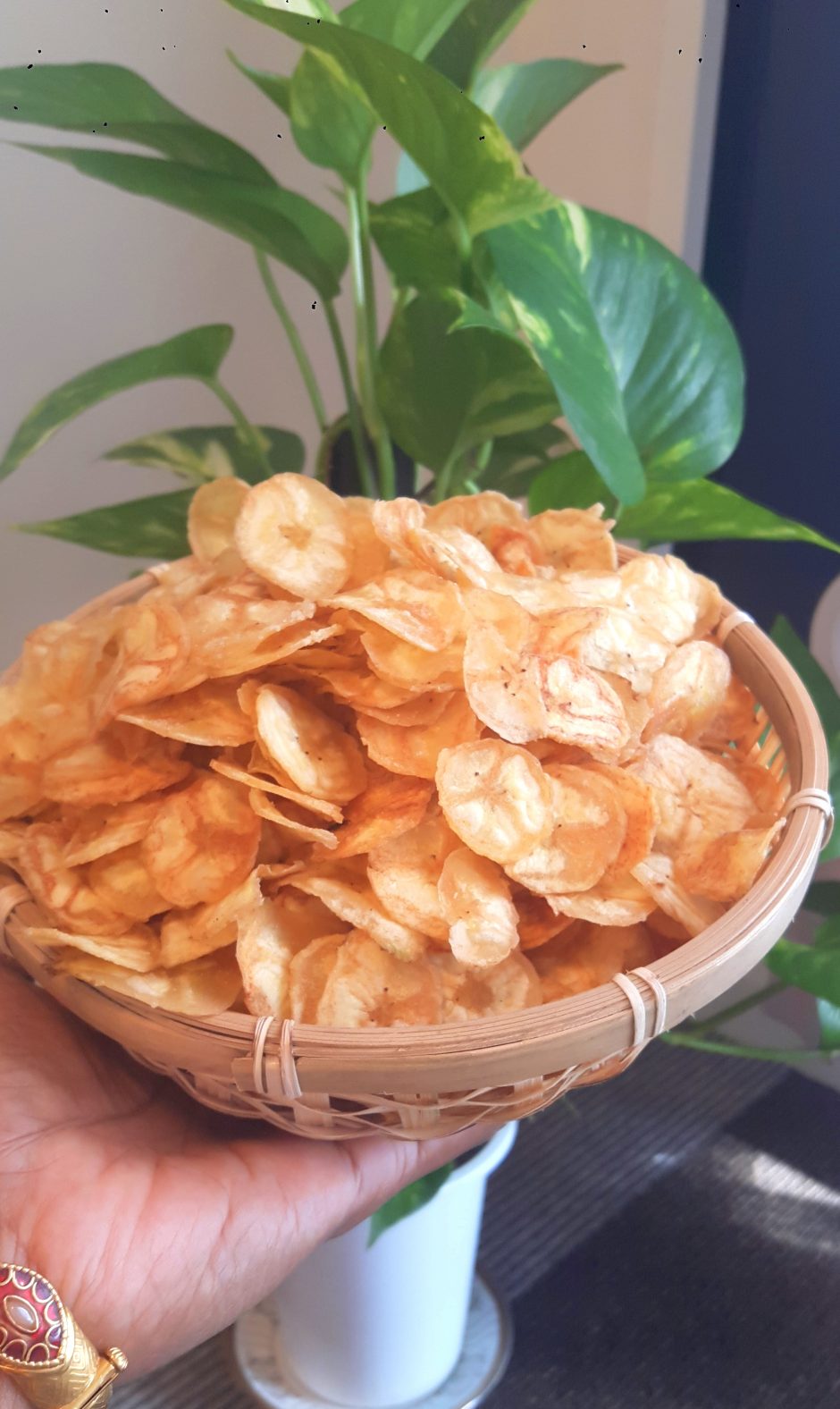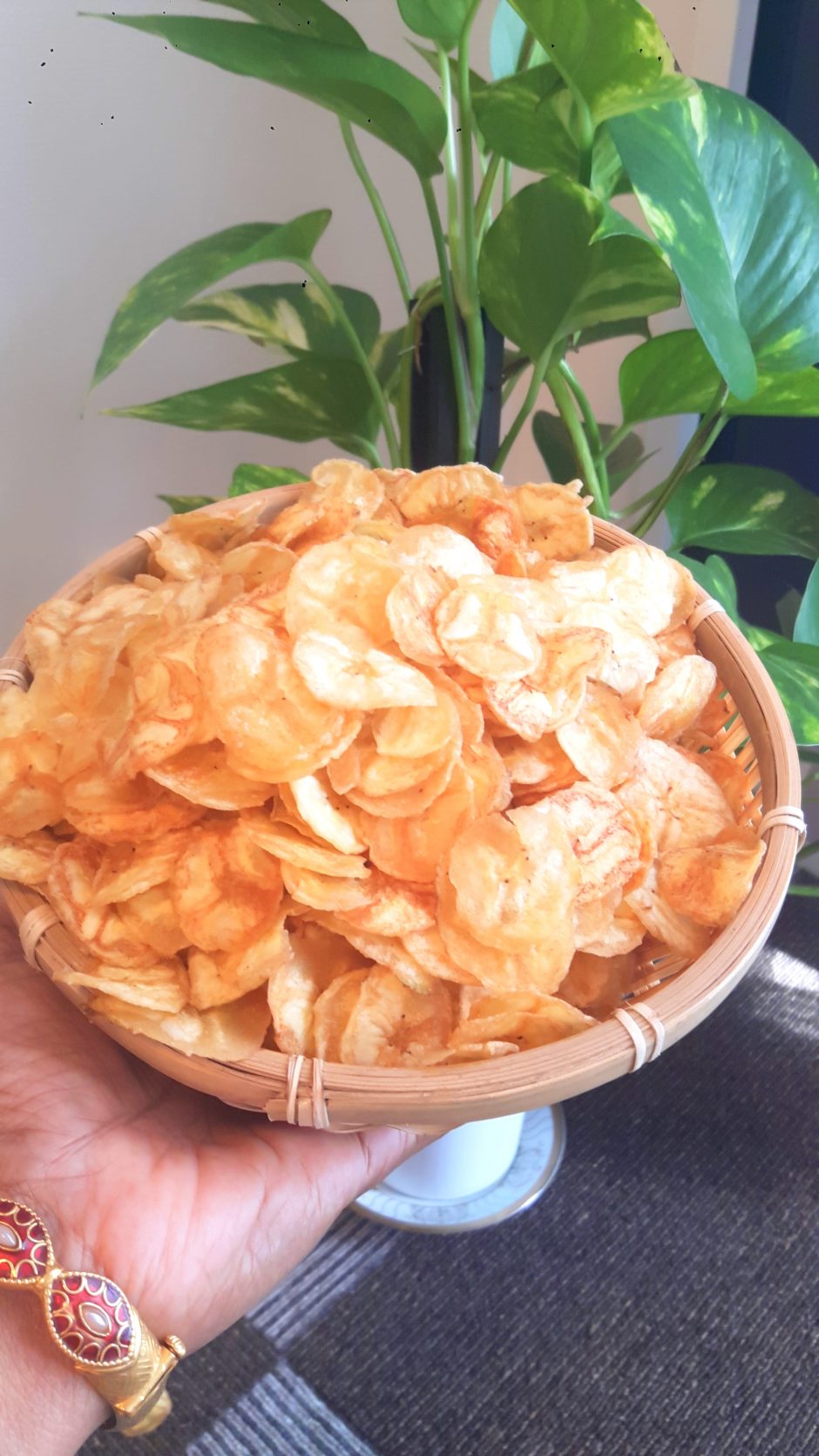 Banana chips (Nendran banana chips) by Nag Ratna Sahu is licensed under a Creative Commons Attribution-NonCommercial-ShareAlike 4.0 International License.