Most notable the special occasion of Deepawali is at our door step and we are in dilemma what to prepare? Now a days due to adulteration, ready made sweets are not safe; the home made 'Badam katli' is easy to prepare and delicious too.
You may prepare on regular days for your kids and put it into lunch box or give it with evening or morning snacks with milk, they will be very happy to eat and you will feel very relieved and happy that kids have nutritious food.
Almond is excellent source of protein, especially for vegetarian, good for children. It is comes under super food; gives huge benefits for our health, improves our skin beauty and provide age related benefits.
Ingredients:
Almond (Badam): 250 gm.
Sugar: 150-200 gm.
Saffron: 1 pinch
Milk: 1 tablespoon
Water: ¼ cup.
Ghee: 20 gm.
Chandi ka varak: as per requirement.
Butter paper: 2 sheets.
Preparation:
Soak almond for about 3-4 hours, peel off the skin, grind soaked and peeled almond to fine paste with help of mixer grinder. Keep aside.
Take one small bowl with a tablespoon of warm milk, add saffron. Keep aside.
Method:
Take a non stick pan or heavy bottom pan; add sugar and water; stir continuously on the lower flame to makes sugar syrup, allow boiling till sugar syrup gets thread. When threading starts; means this is the right consistency of syrup.
Add ground almond in it; continue to stir the mixture on medium low heat. Add ghee and saffron milk after couple of minutes. Continue stirring till mixture starts coming together and you get rolling consistency on your finger as shown in photo (It will take 10-12 minutes), don't overcook the mixture.
Take out the mixture on butter paper: knead the mixture with greased finger till it becomes smooth dough (rolling consistency) as shown in the photo. Put another butter paper over it and roll the mixture gently and evenly until ¼" thickness. Spread chandi ka varak and allow it to cool; cut into diamond shape. I used here saffron milk to decorate the sweets.
Mouth melting 'Badam katli' is ready to eat, enjoy …
Happy Deepawali…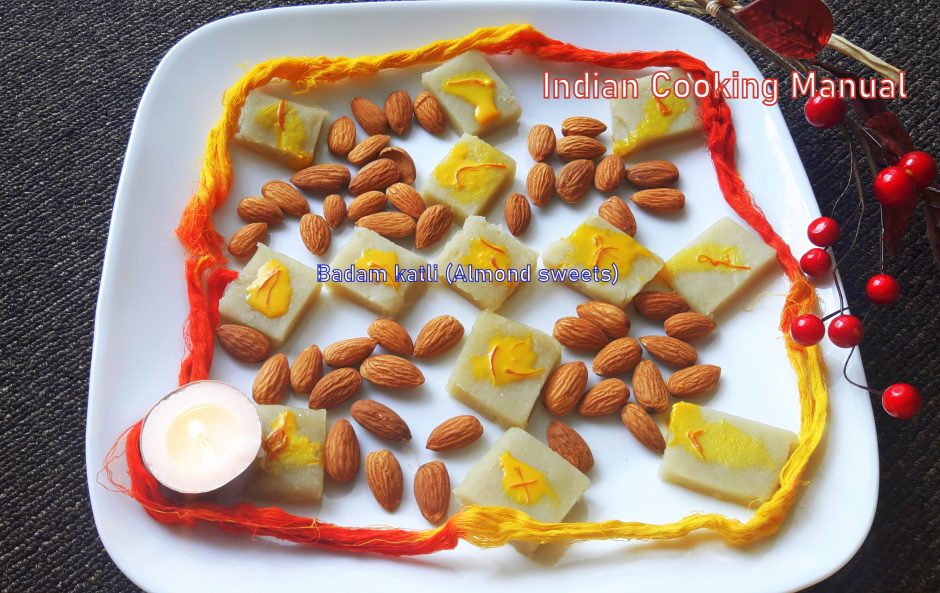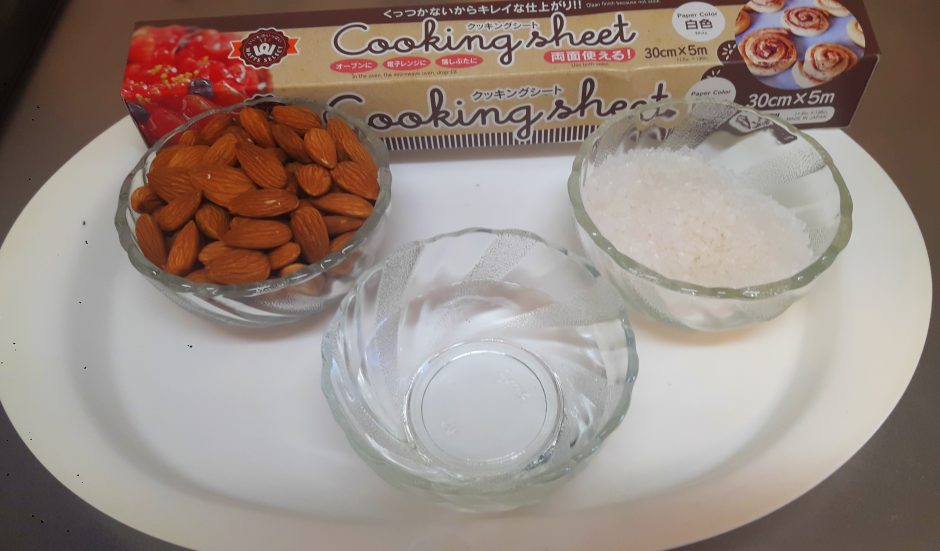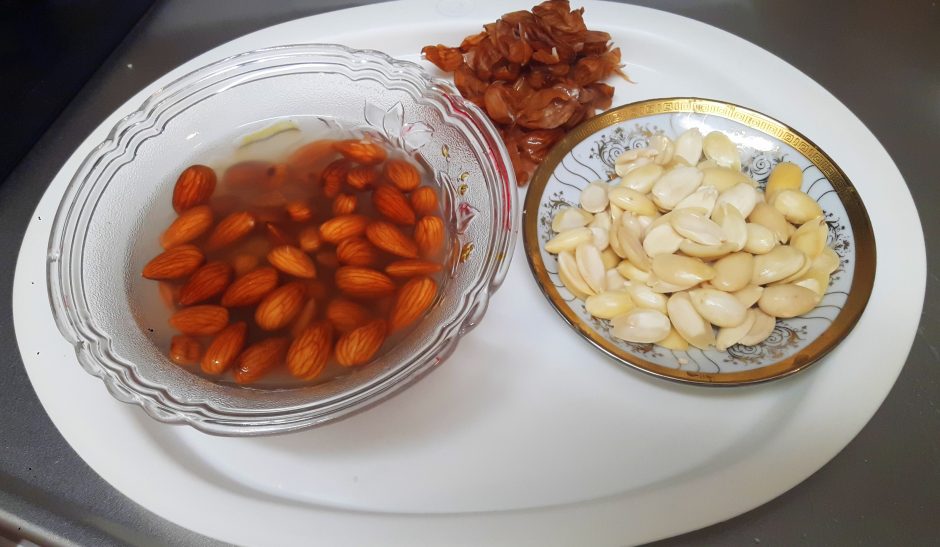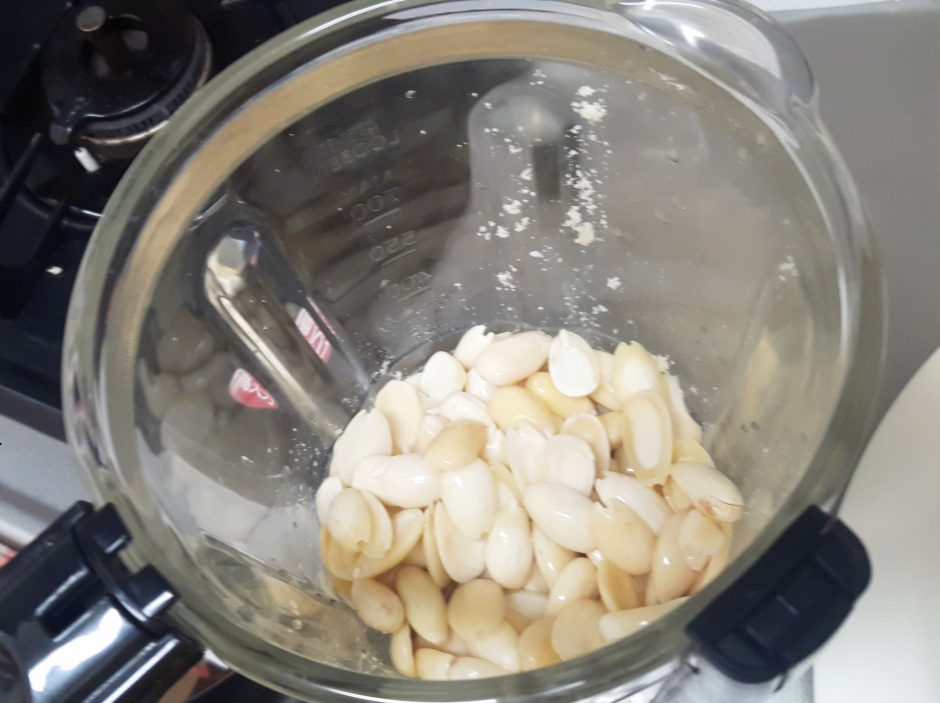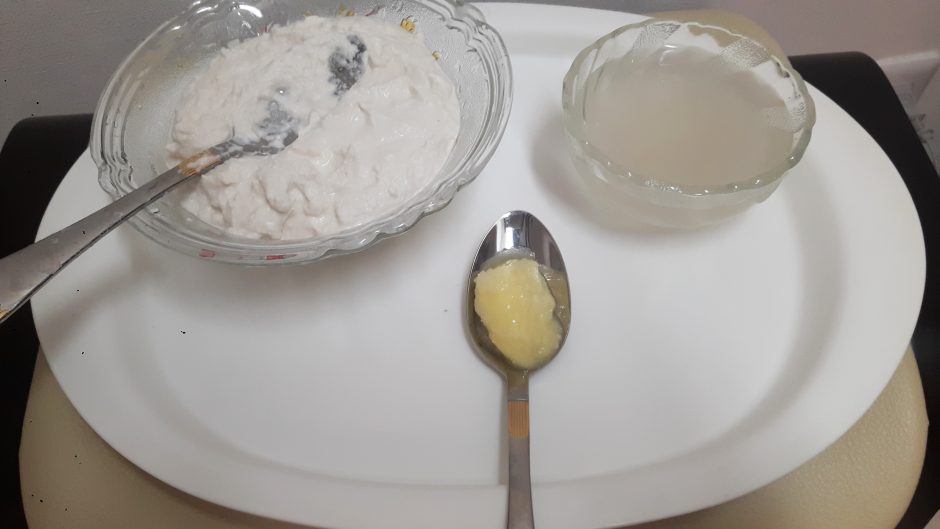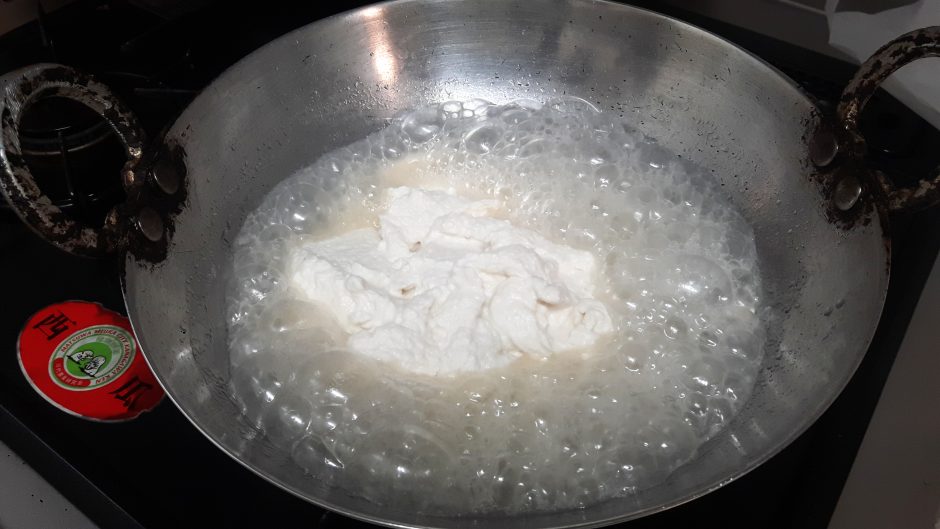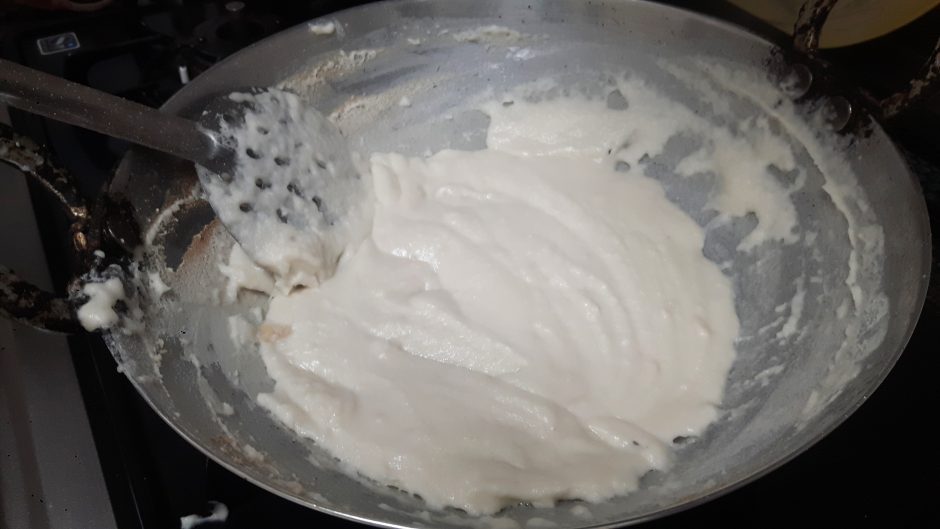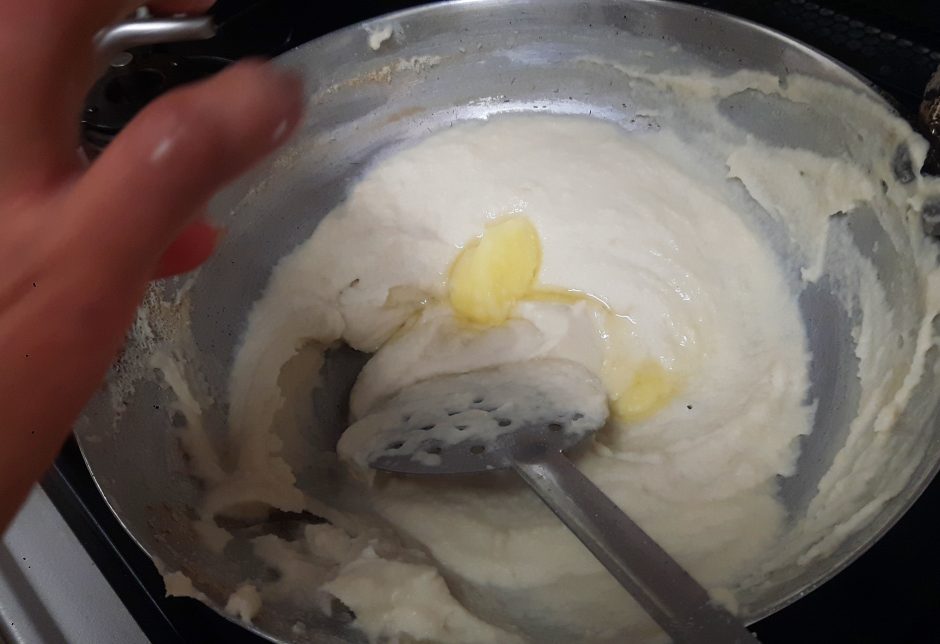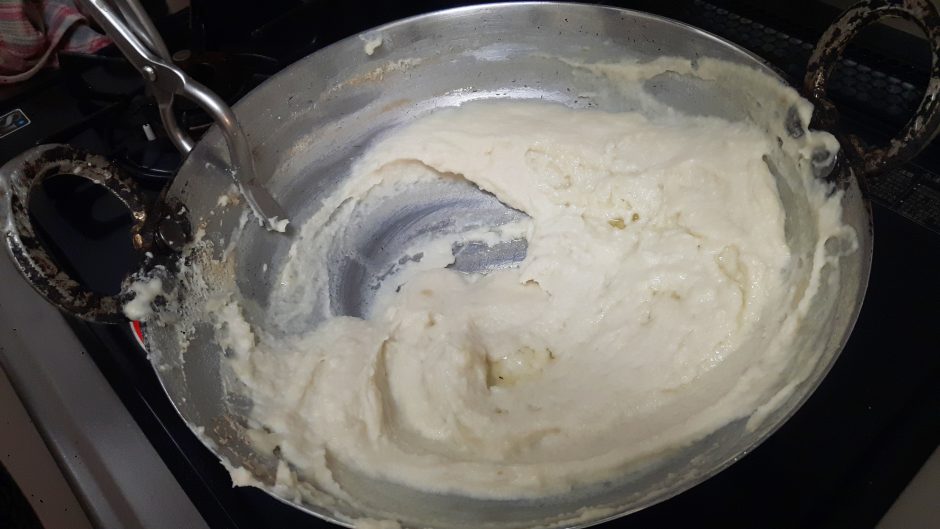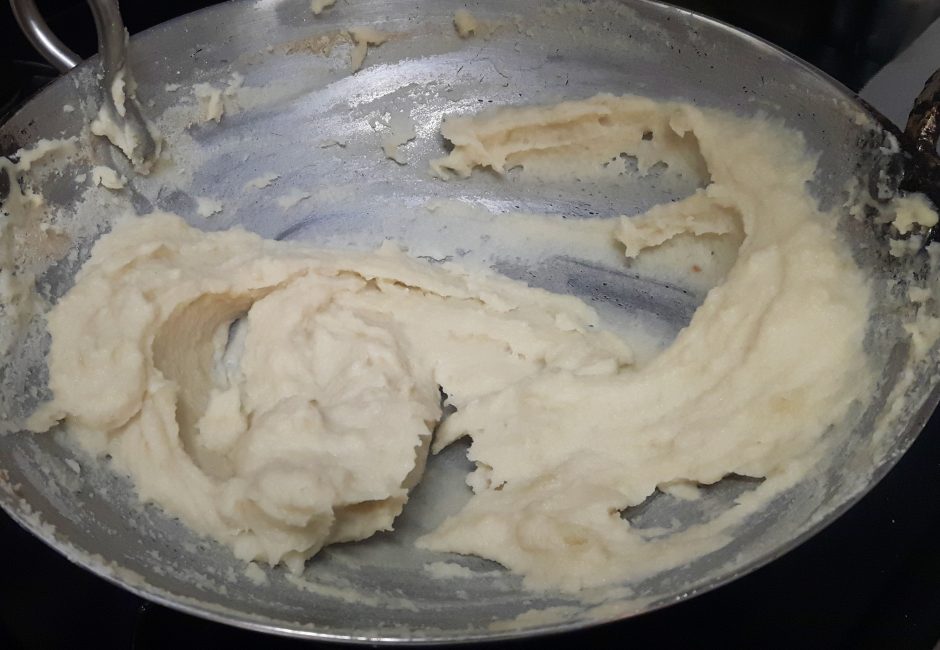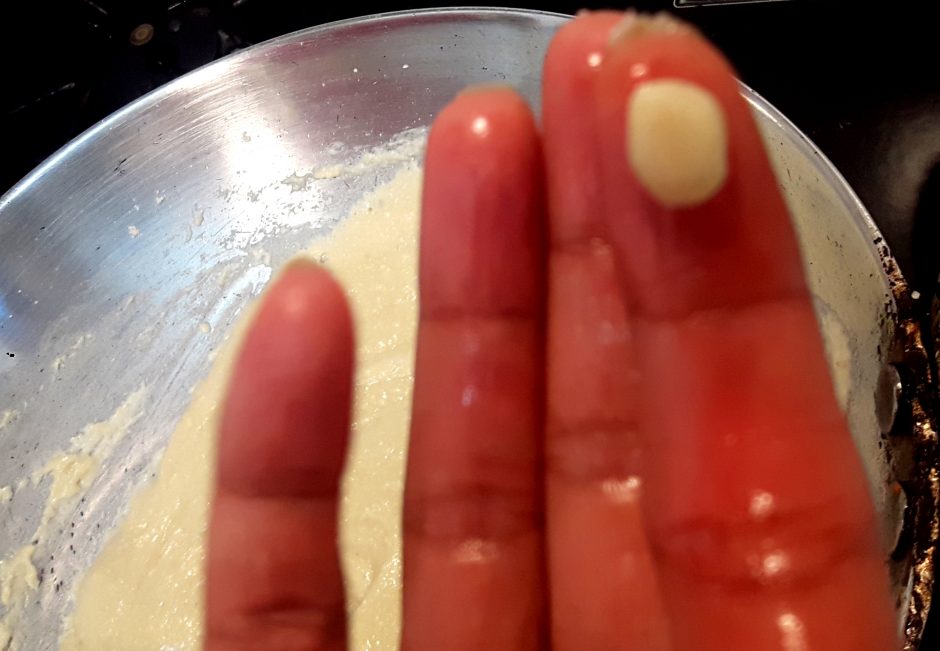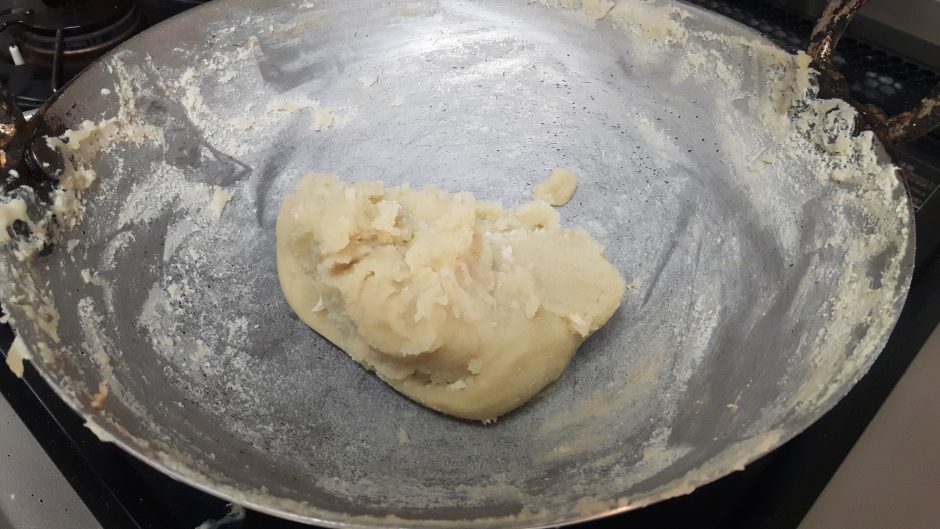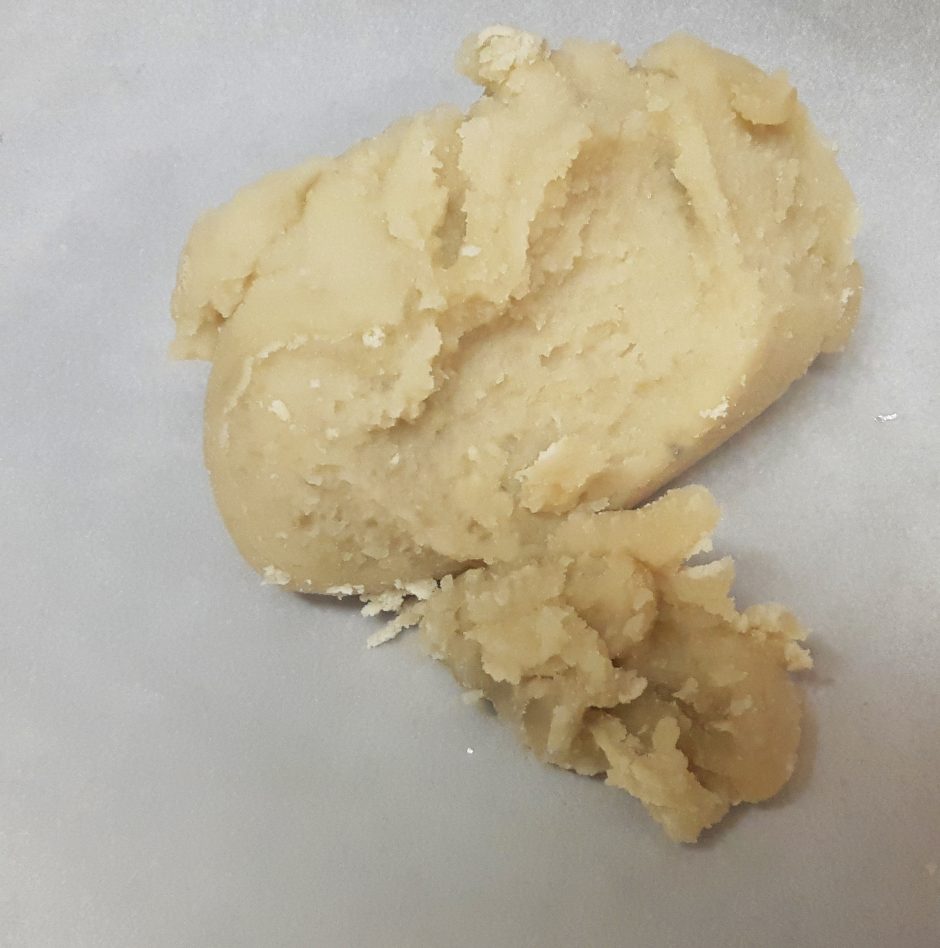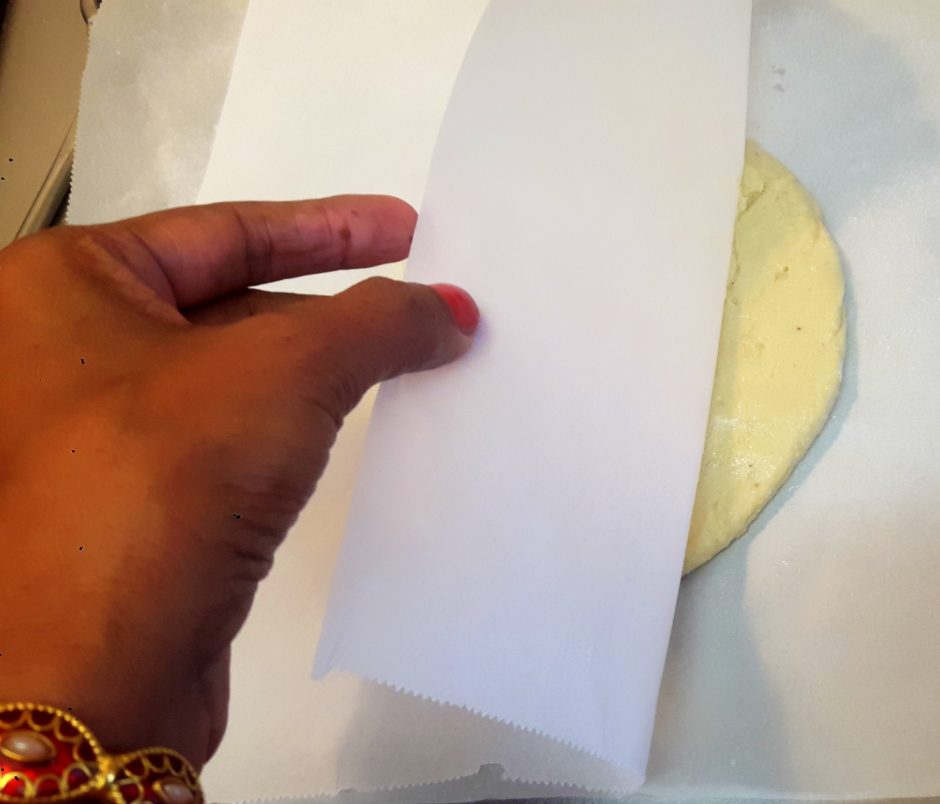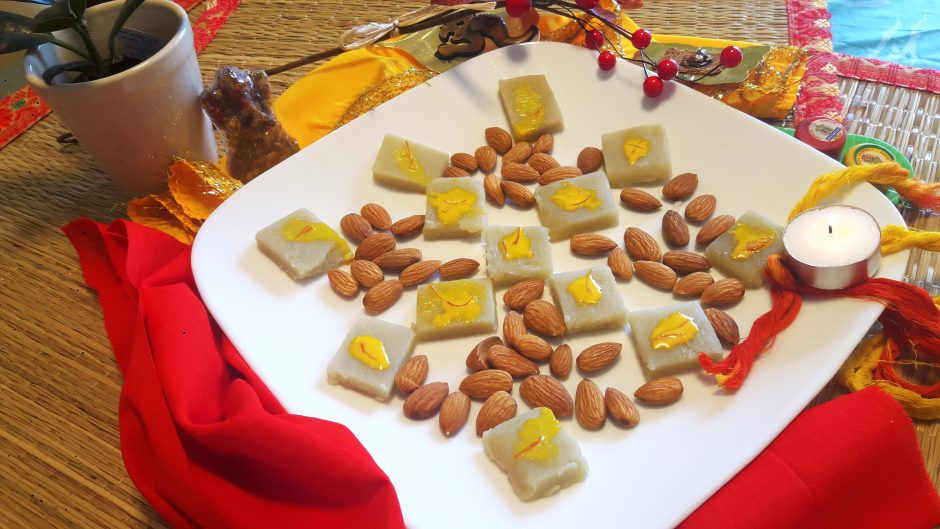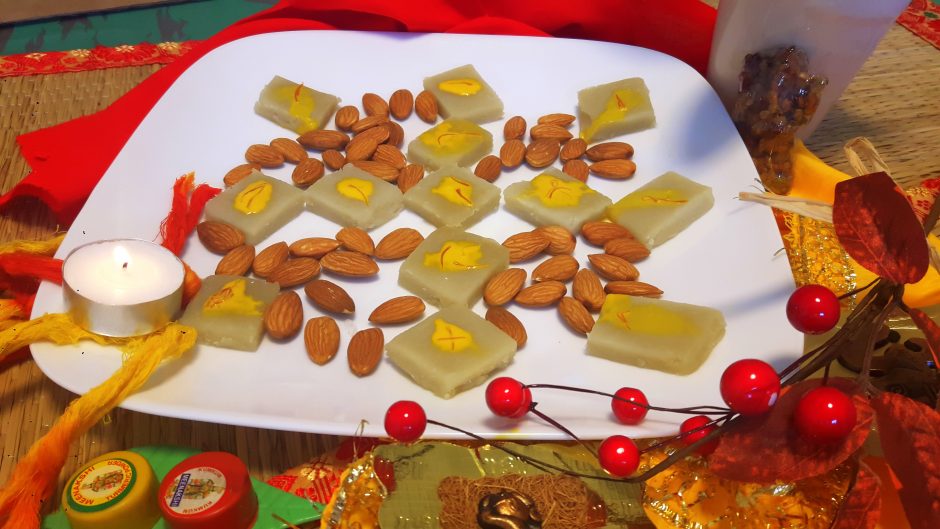 Badam katli (Almond sweets) by Nag Ratna Sahu is licensed under a Creative Commons Attribution-NonCommercial-ShareAlike 4.0 International License.