It is very hot and warm outside in Japan in the month of July and August and we lose our appetite. Last to last week we found fresh and (kachcha) green tomatoes in shop near railway station and prepared the recipe.
We feel that this recipe awakes our appetite due to its tangy and salty taste. You may enjoy your summer season with this recipe and serve it as a side dish with breakfast or meal. Go for it and give your family a quality recipe…
Ingredients:
Green tender baby tomato: 200 gm
Sāmbhar masala: 1 tablespoon
Turmeric powder: ¼ teaspoon
Asafoetida powder: half teaspoon
Cumin: ½ teaspoon
Mustard seed: half teaspoon
Salt: ½ teaspoon (as per taste)
Mustard Oil/olive oil: 1 table spoon
Preparation:
Wash the tomatoes, carefully cut into + cross section such that one end remains joined.
Take a bowl, put turmeric powder, Sāmbhar powder and salt: Mix all ingredients properly with the help of 1 tablespoon of oil. Stuff this mixture into the tomatoes. Keep aside.
Method:
Take a nonstick fry pan. Put oil in it. Heat oil till smoke begins to come, season with cumin, mustard seed and Asafoetida powder.
Place the stuffed tomatoes in the pan. Cook on medium heat around 2-3 minutes. Change the side and again cook for 2-3 minutes.
Stuffed Green tomato sabji (Kachche tamatar ki sabji)/ Bharwan green tomatoes are ready to serve.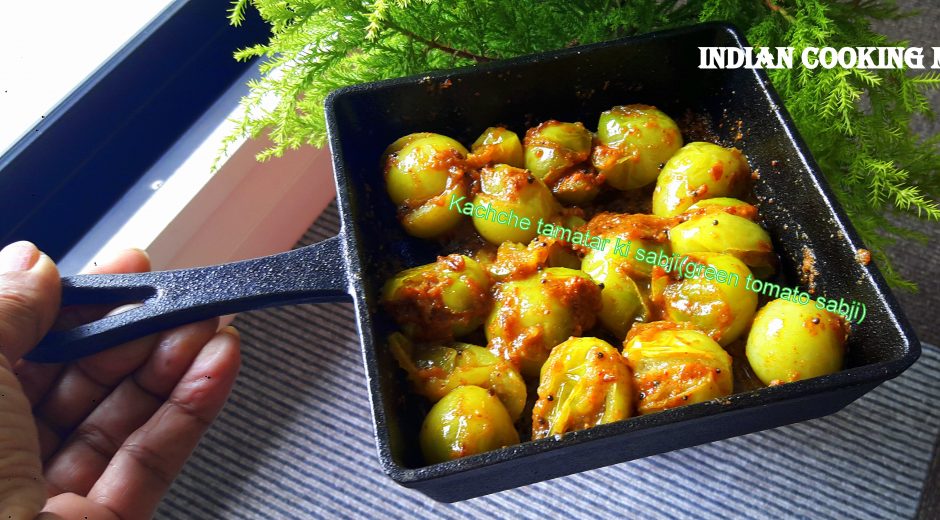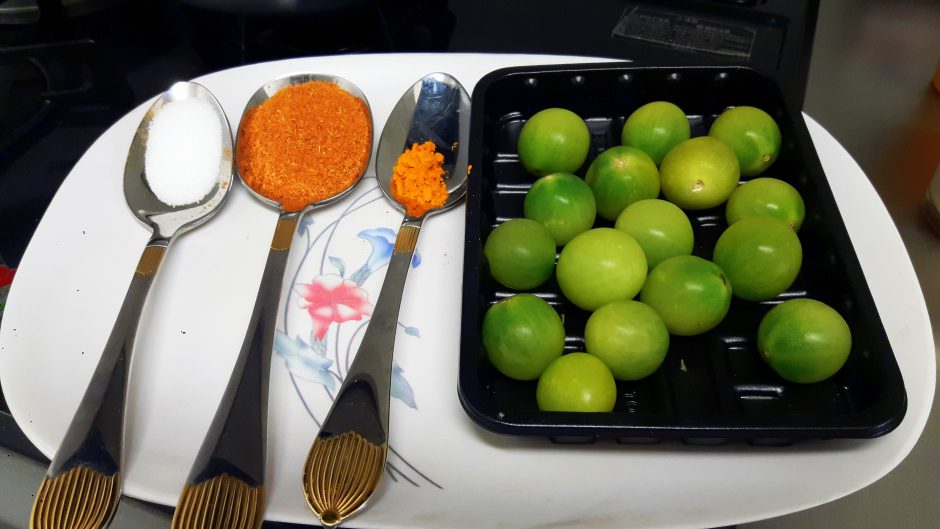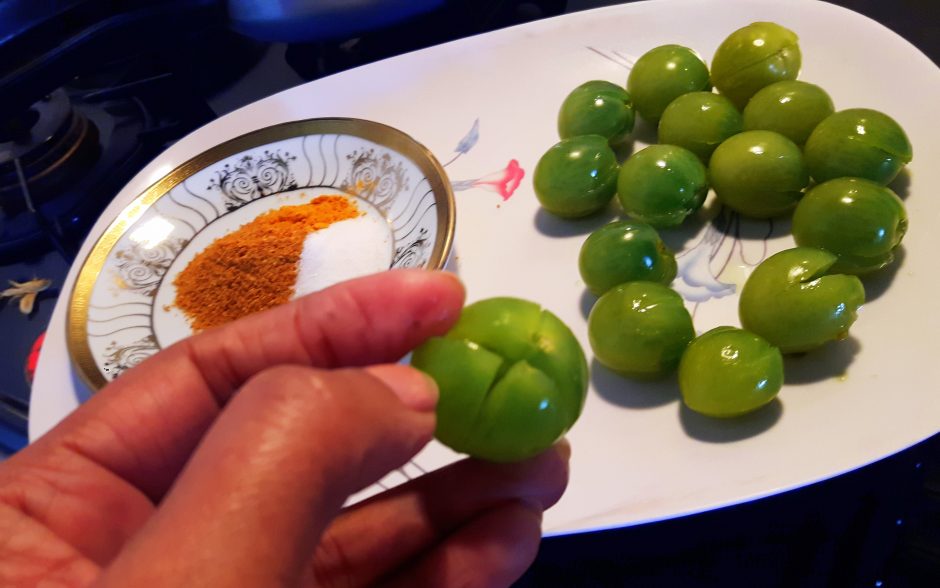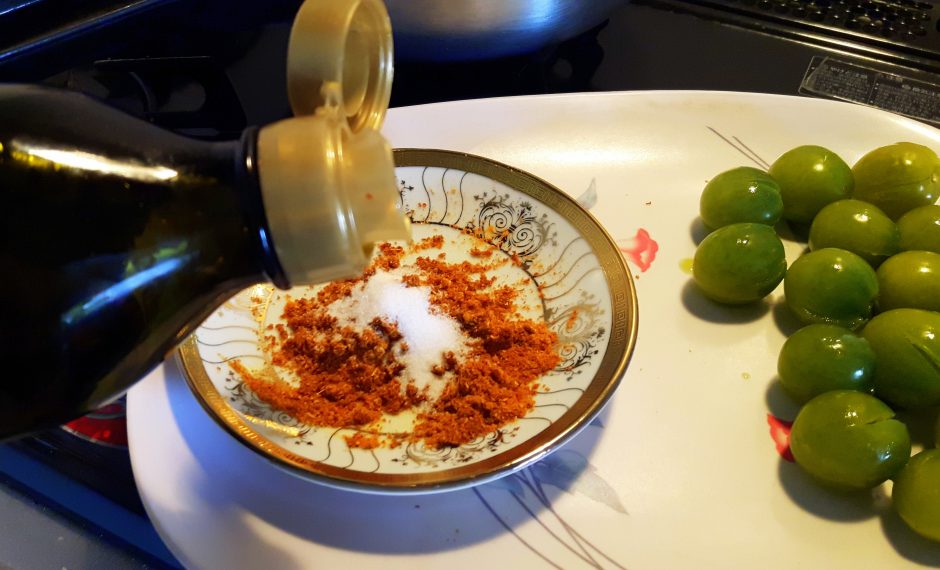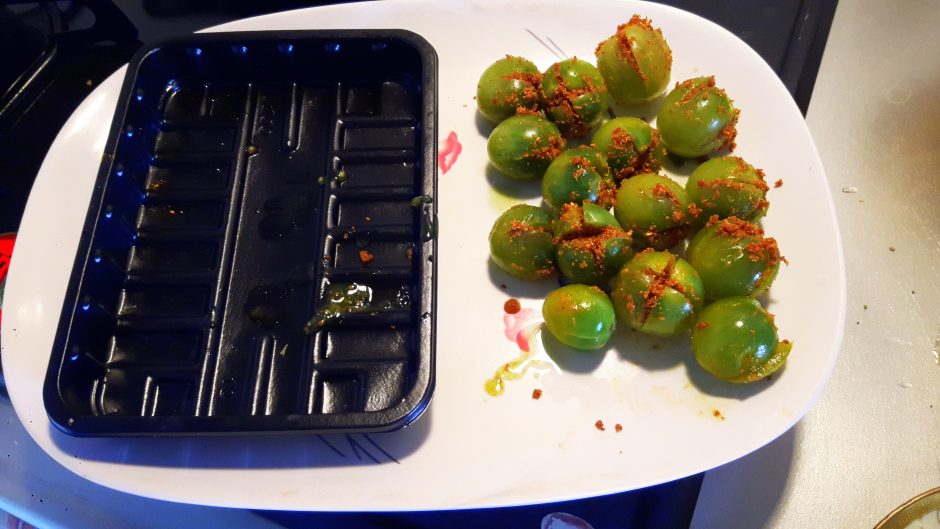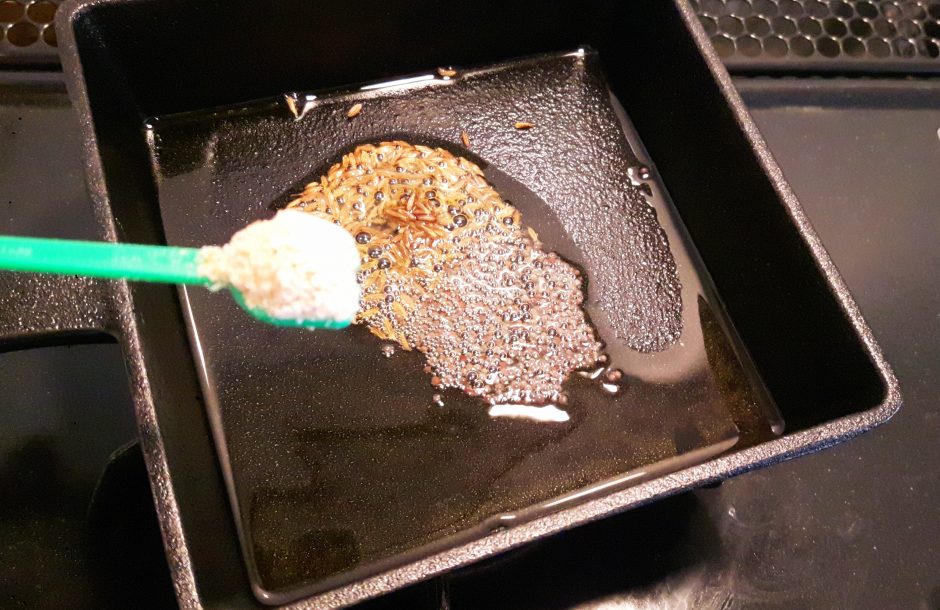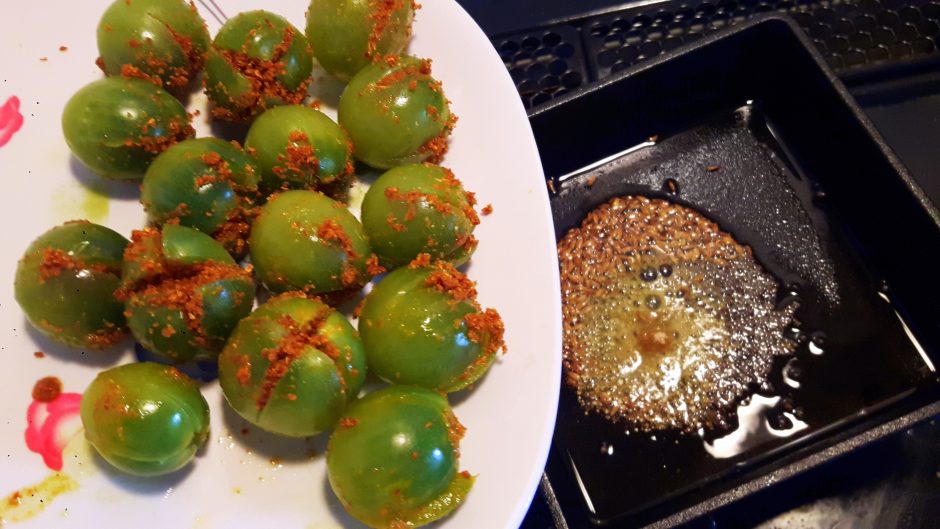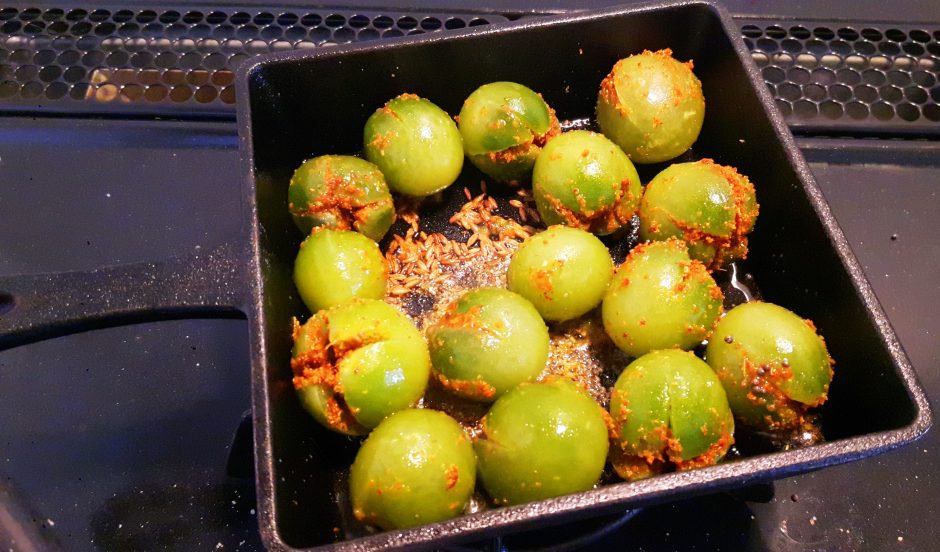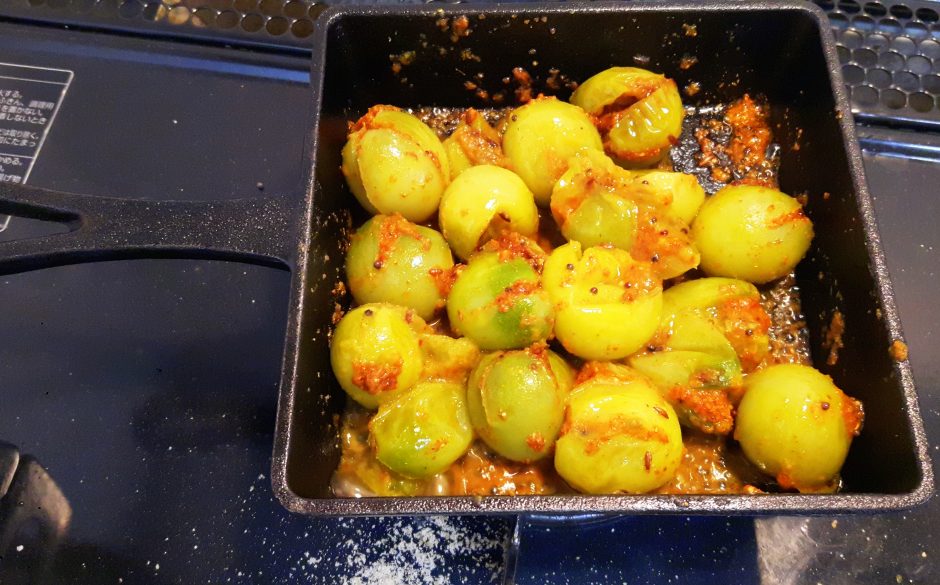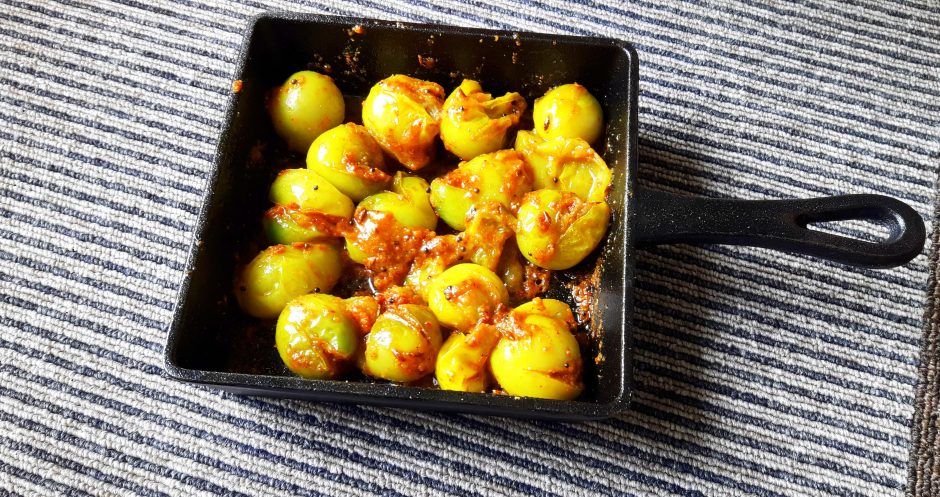 Green (tender) tomato sabji (Kachche tamatar ki sabji) by Nag Ratna Sahu is licensed under a Creative Commons Attribution-NonCommercial-ShareAlike 4.0 International License.