Most delicious and remarkable recipe: in this recipe the Arabi is deep fried and simmer with mustard gravy. It melts in mouth when served with steamed rice, a superb meal.
Ingredients:
Arabi (taro root): 200 gm
Garlic: 3-4 cloves
Salt: 1 teaspoon
Turmeric powder: ½ teaspoon
Coriander powder: 1 teaspoon
Cumin, black mustard seed and ajwain mixture: ½ teaspoon
Mustard oil/oil: for deep frying
Lemon: half
Mustard seed: 1 teaspoon (preferably yellow color)
Thymol seed/ajwain: ½ teaspoon
Red chilly power: ½ teaspoon
Preparation:
Dry grind mustard, Ajwain, salt together, then add garlic in it. Pour 2 table spoon of water and again grind the masala. Make fine paste all together and keep aside.
Scrape arabi using a knife and chop into thick slices (2 cm size), keep aside
Method:
Heat oil in fry pan on high flame till smoke starts; deep fry the chopped arabi in bunches as much as can be accommodating in the oil, keeps aside.
Put mixture of black mustard seed, cumin and ajwaine; allow it to sputter for few seconds. Reduce to low flame; add wet masala; fry the masala on low flame until the moisture of wet masala dries up, add salt, coriander powder, chili powder and turmeric powder and continue to fry for a minute to get golden brown.
Slowly add 200 ml water (as per gravy thickness), boil it for 1 minute: add fried arabi and continue to boil for couple of minutes, put off the flame.
Add lemon juice after 5-10 minutes. Serve with rice or chapatti.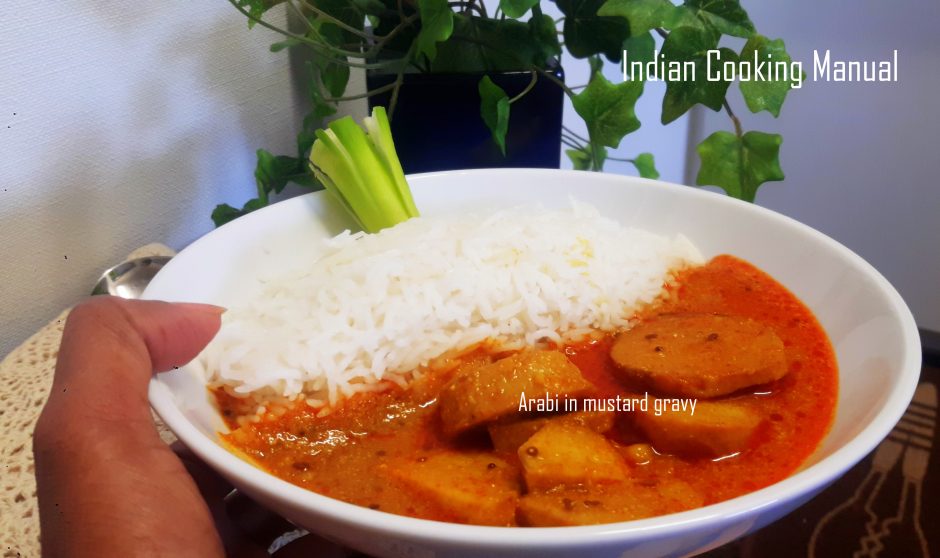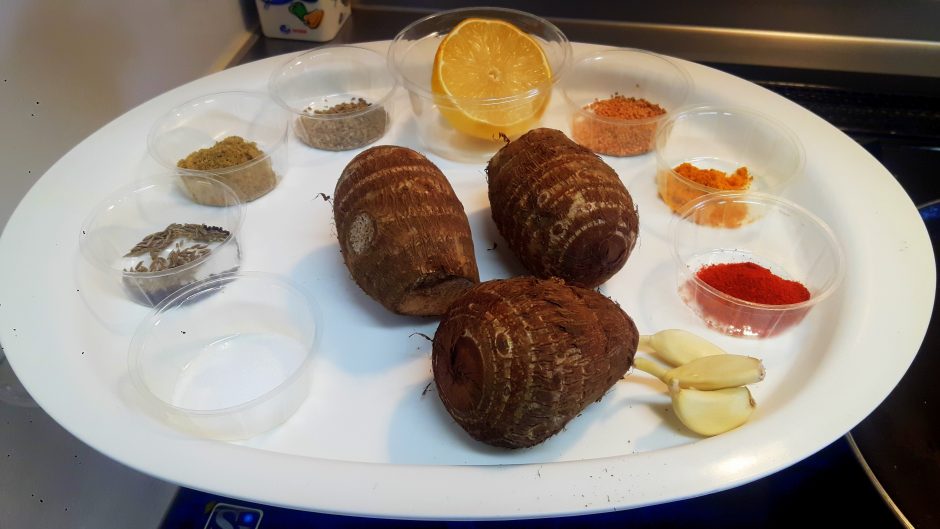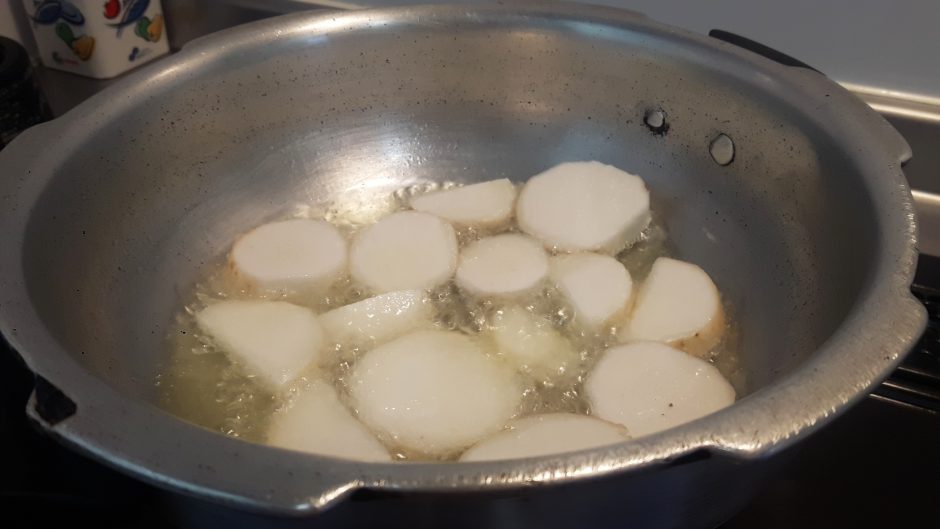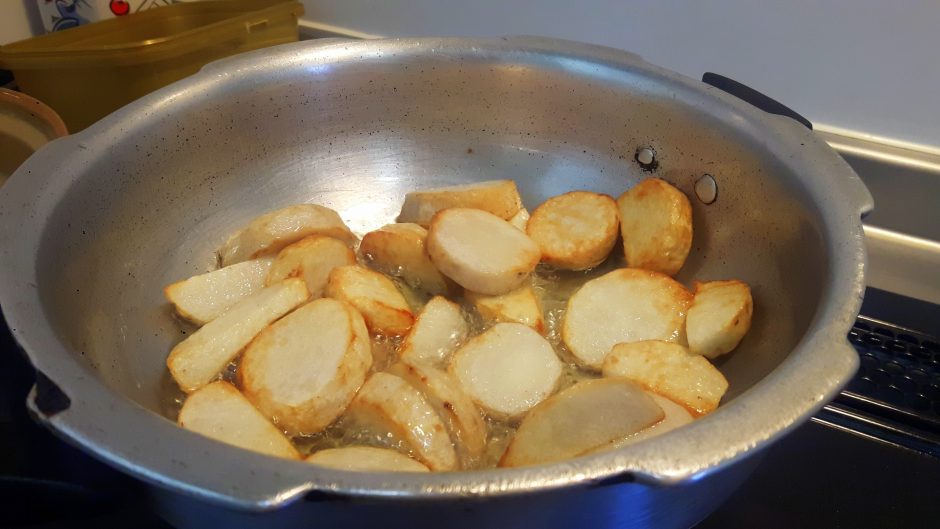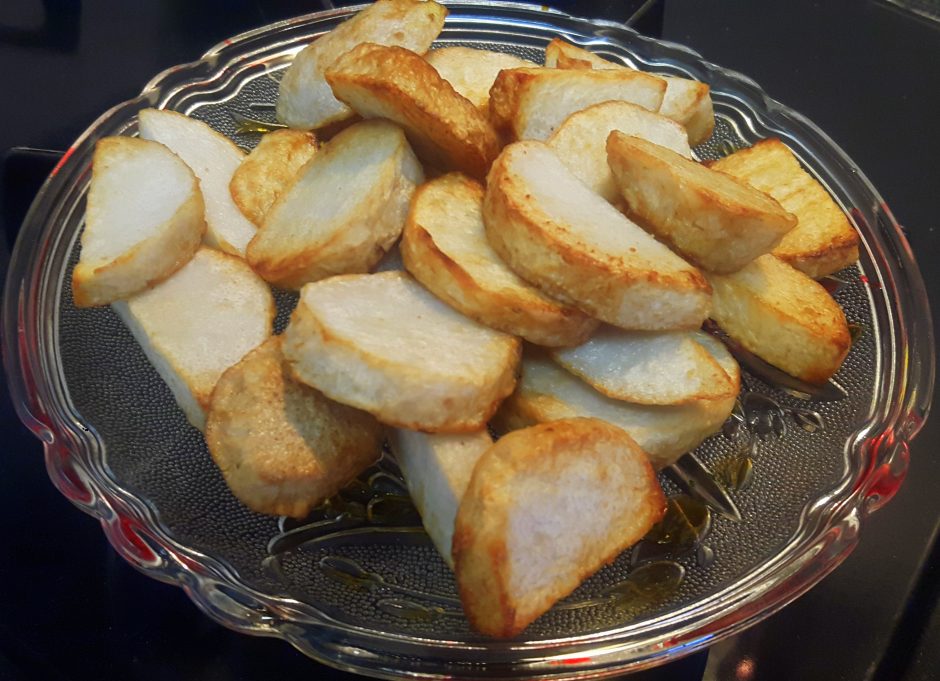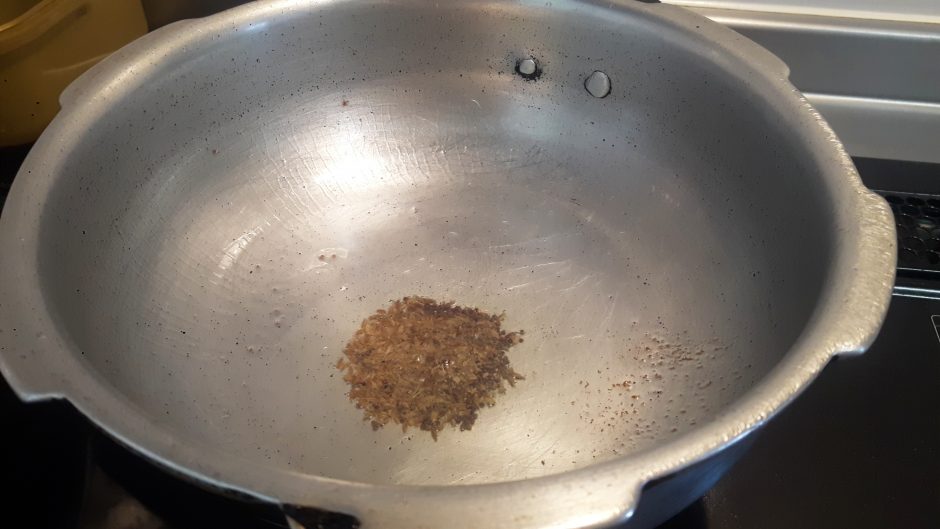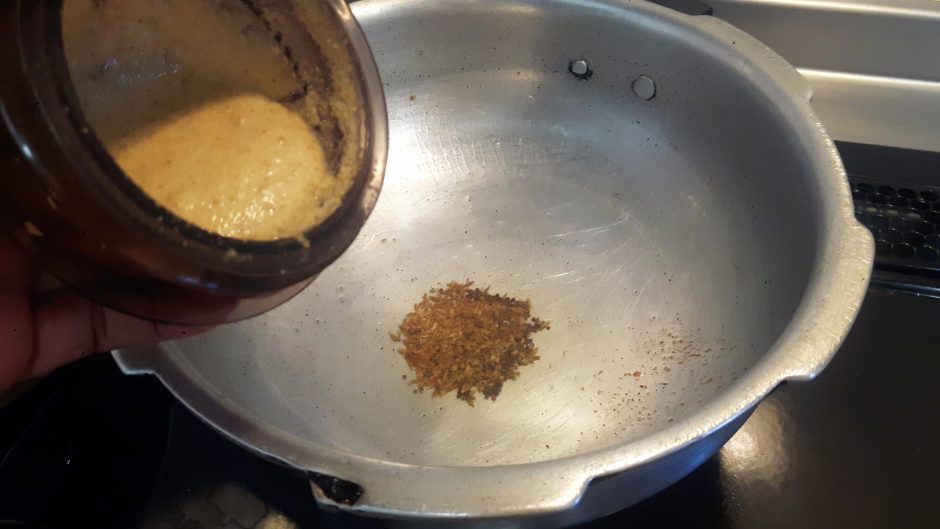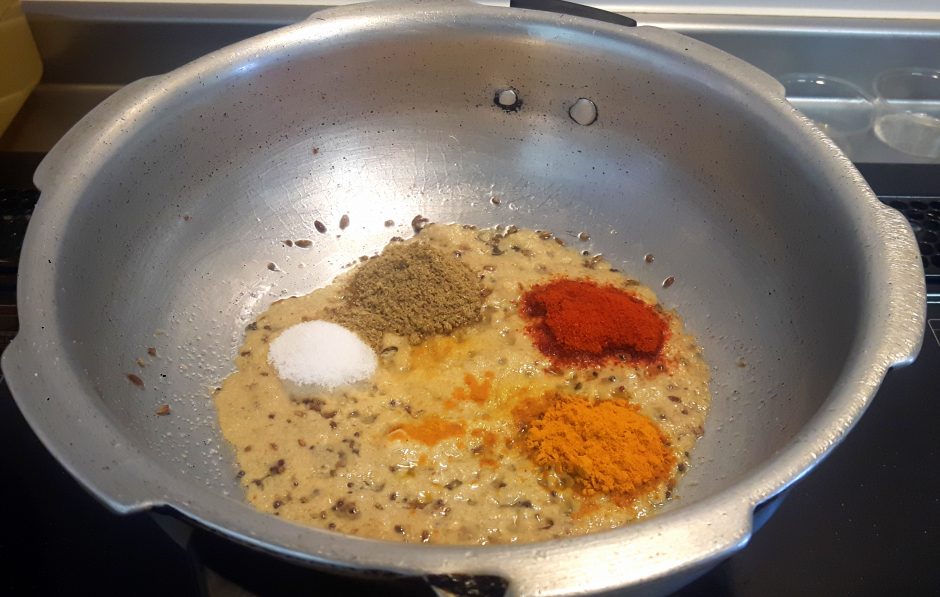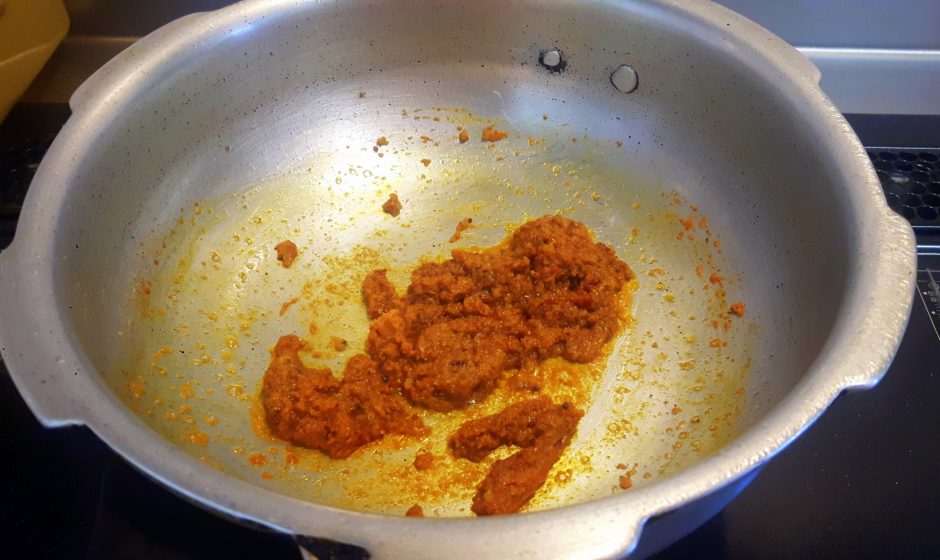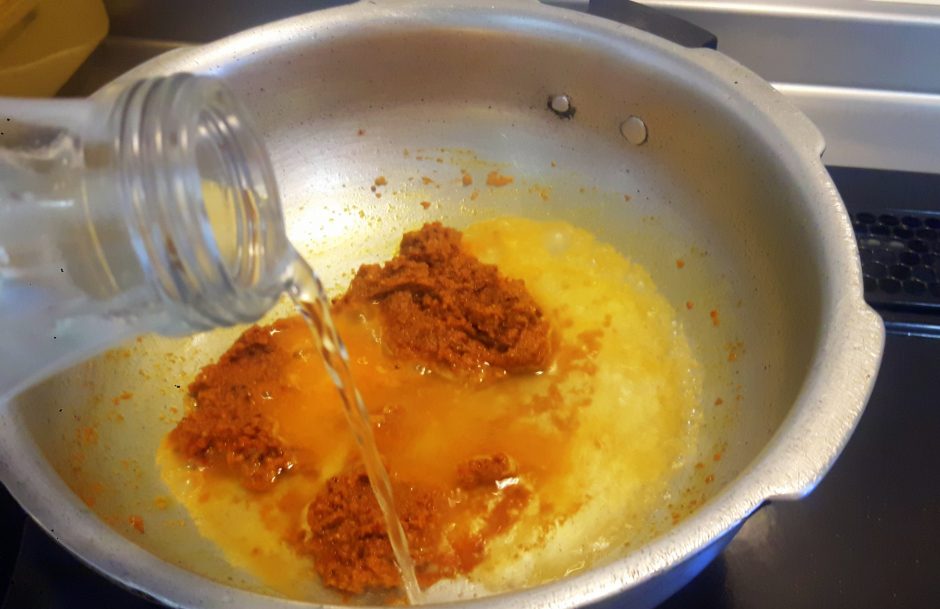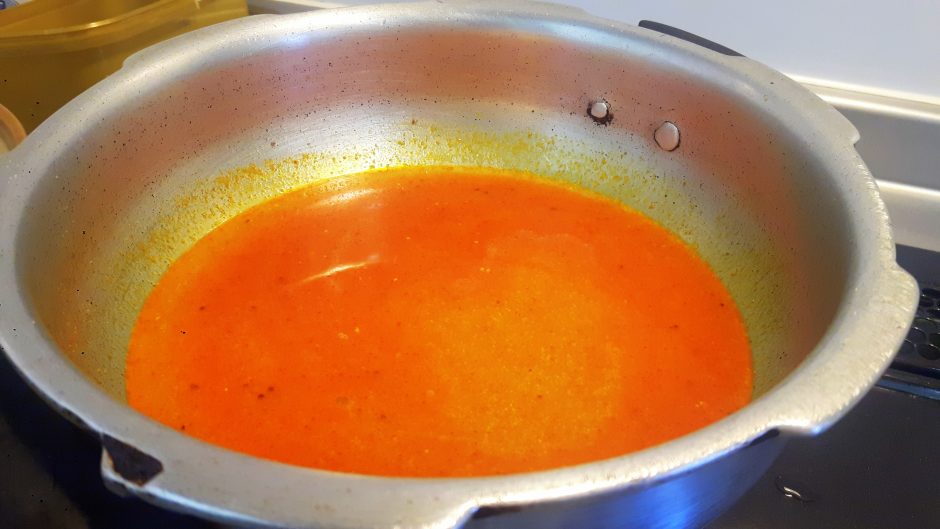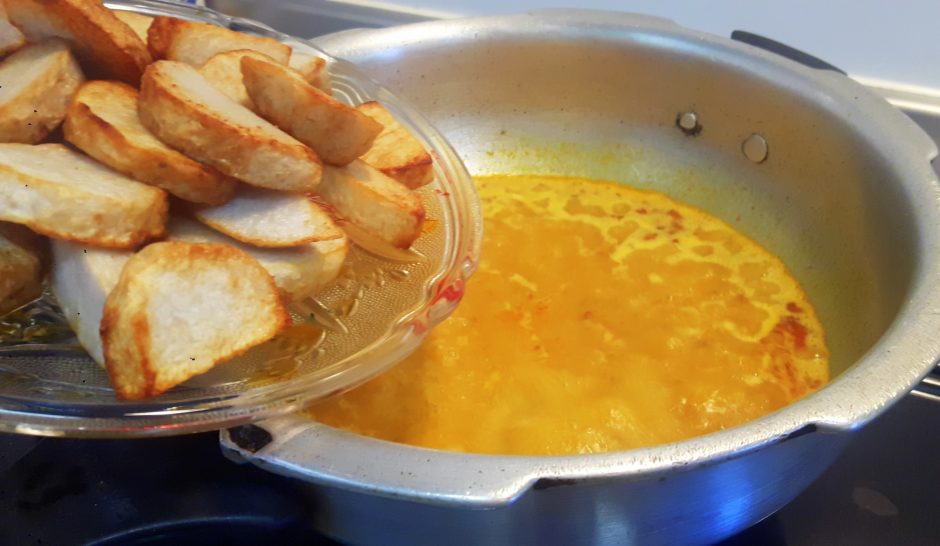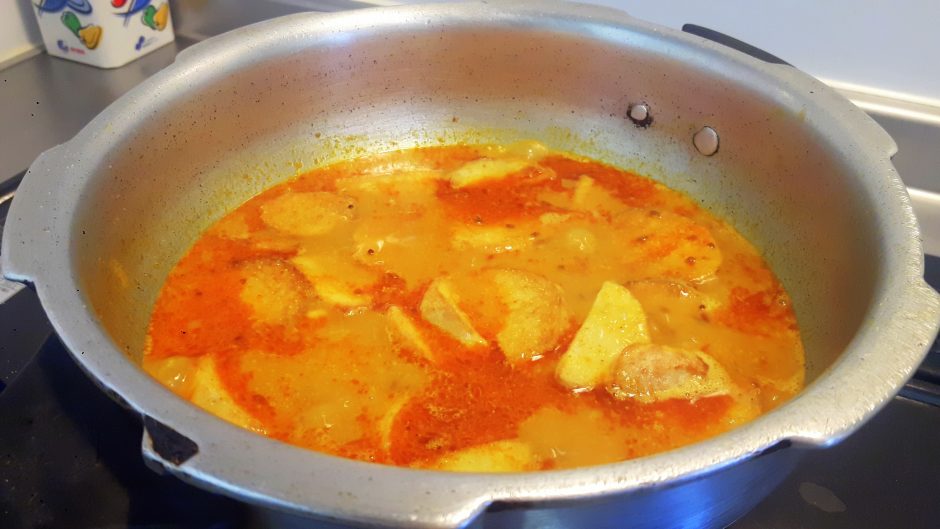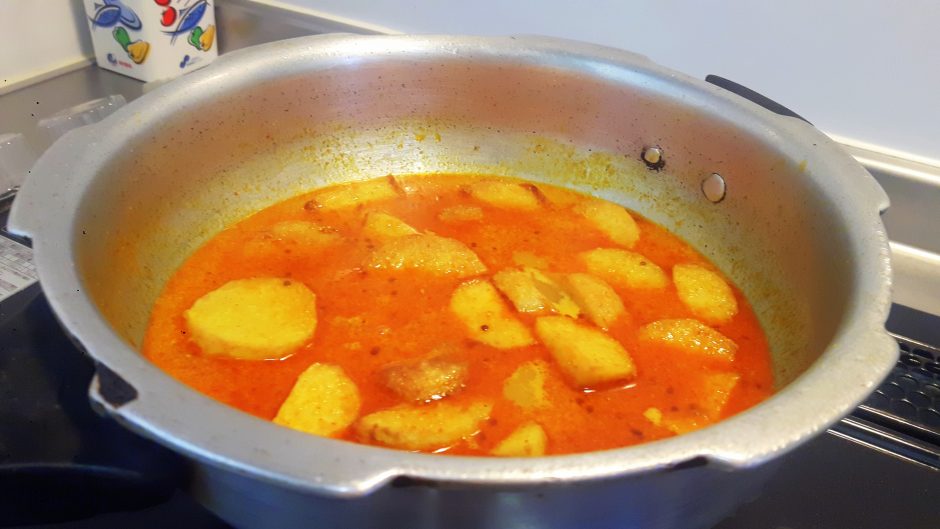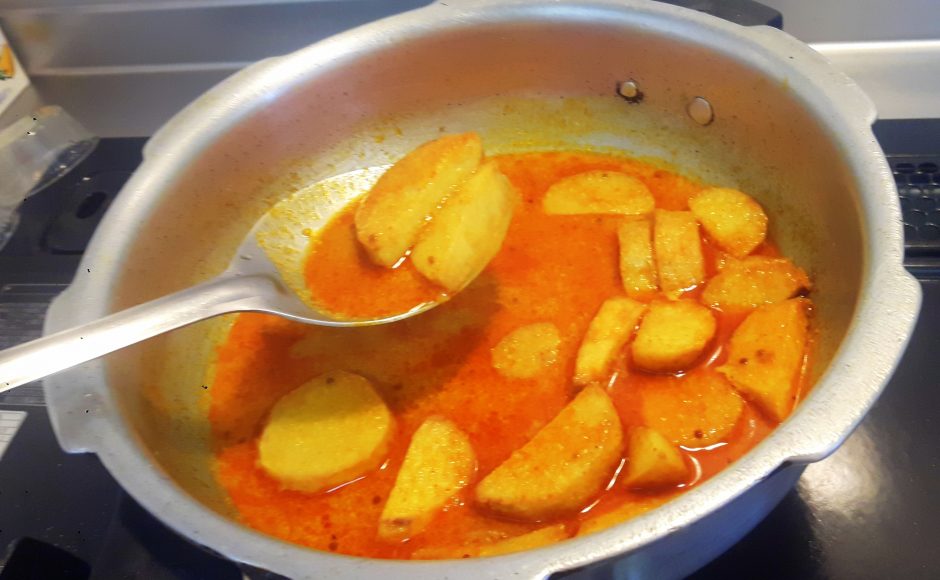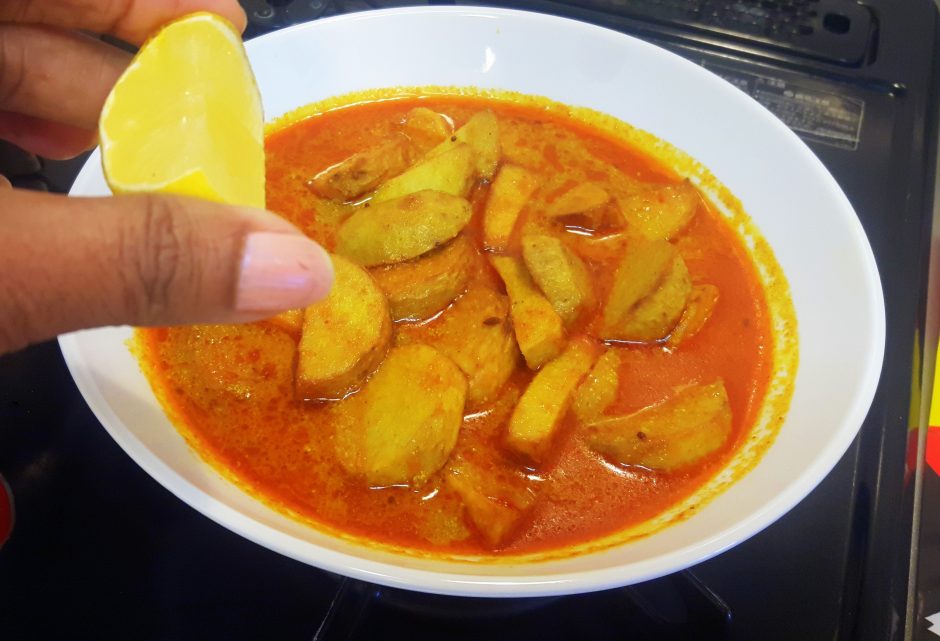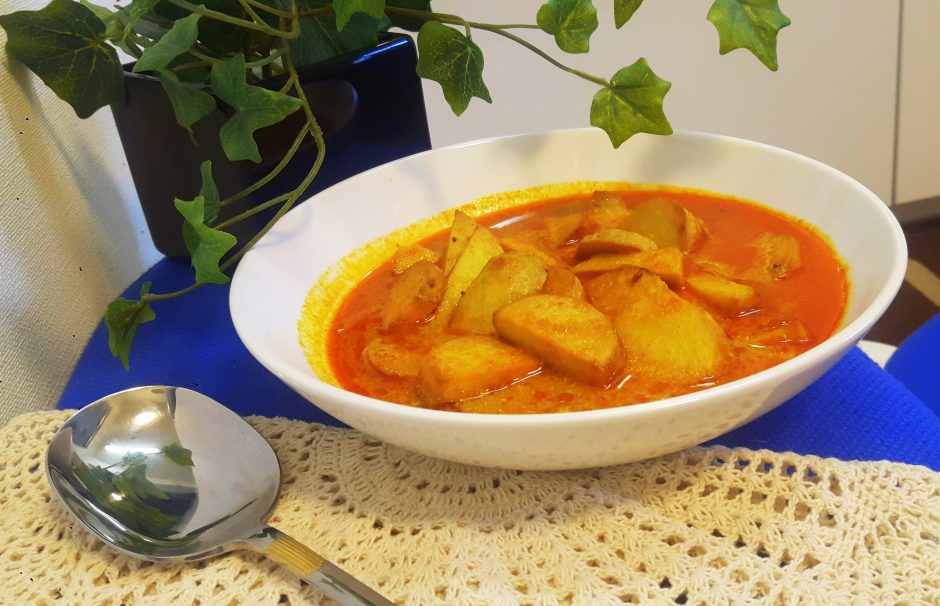 Arabi (Taro root) in Mustard gravy by Nag Ratna Sahu is licensed under a Creative Commons Attribution-NonCommercial-ShareAlike 4.0 International License.