It is wonderful in taste, cooks it any season, perfect side dish which is rich in protein. Sometimes housewives are in dilemma what to make? So there is no need to come in stress, just prepare this recipe blindfold. It goes with every meal even though it is perfect for breakfast. Study says, starting your day with protein diet is good for healthy life. Have a good day…
Ingredients:
Mung dal (Split green gram): 100 gm
Onion: 1no. (Small size)
Tomato: 1 no. (Medium size)
Ginger: 2"pieces
Green chili: 1no.
Coriander leaf: 1 tablespoon
Mustard seed: ¼ teaspoon
Cumin: ¼ teaspoon
Chili powder: ¼ teaspoon
Coriander powder: ½ teaspoon
Turmeric powder: ¼ teaspoon
Salt: 1 teaspoon (as per taste)
Mustard oil: 1 tablespoon
Lemon: ¼ no.
Preparation:
Soak Mung dal minimum 2 hours or overnight.
Clean and chop onion, ginger, garlic, green chili and coriander leaves into small pieces. Keep aside.
Method:
Take a fry pan. Heat oil and add cumin and mustard seed, let it sputter for few seconds; add chopped onion, garlic, green chili and ginger, fry it for few minutes, till it turns translucent.
Add chopped tomato, stir fry for couple of minutes adds salt, red chili powder, coriander powder and turmeric powder, stirs for a minute, add soaked Mung dal. Stir and cook on low flame with lid on for 4-5 minutes (Till it is done). Stir occasionally.
Add chopped coriander leaf and put off the flame, add lemon juice before serving. Transfer into serving bowl. Sprinkle the coriander leaves on it. Serve hot or warm as per your choice. You can serve this as a side dish with chapatti or paratha.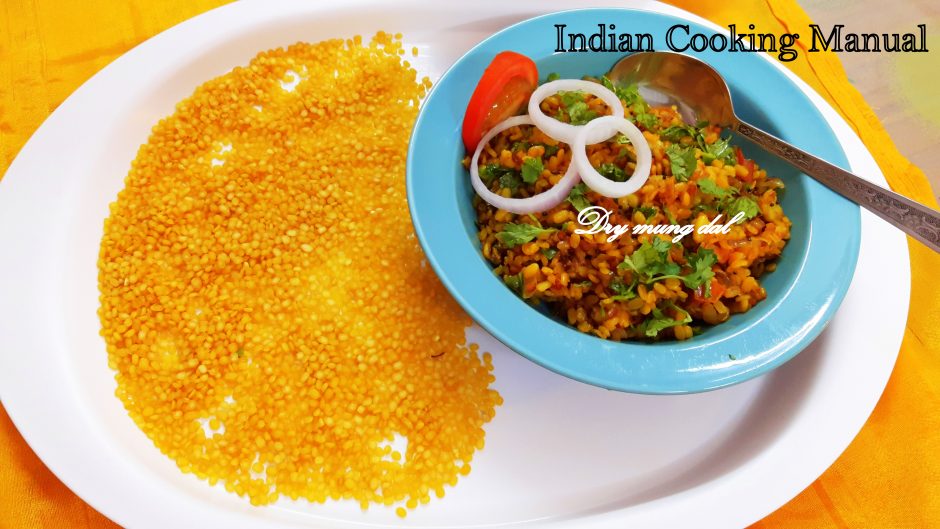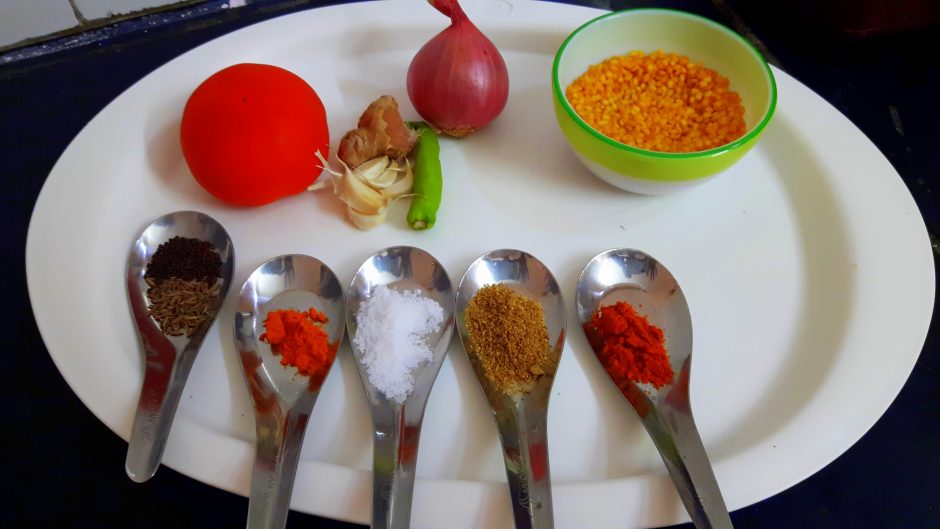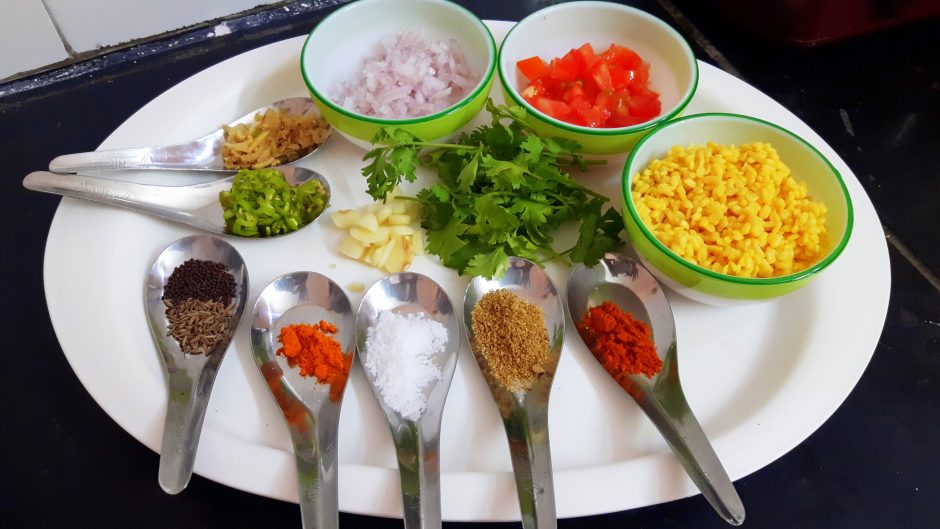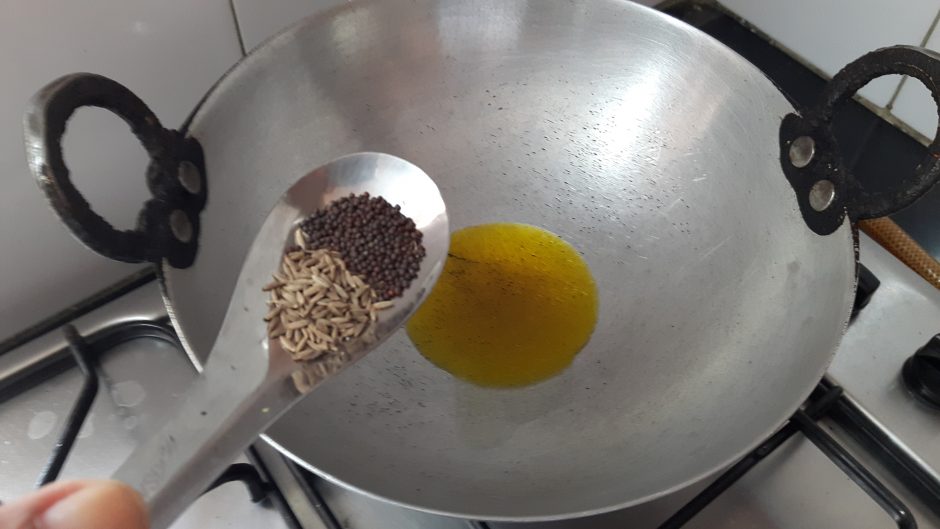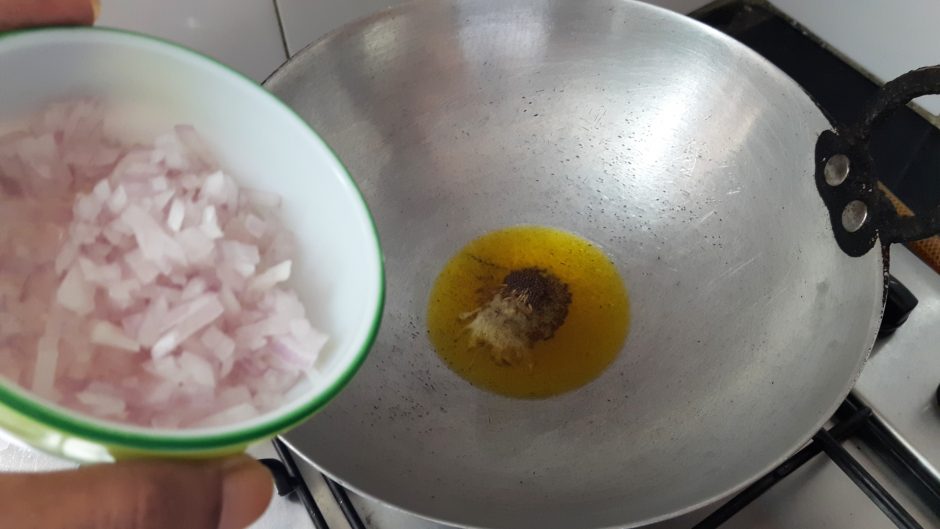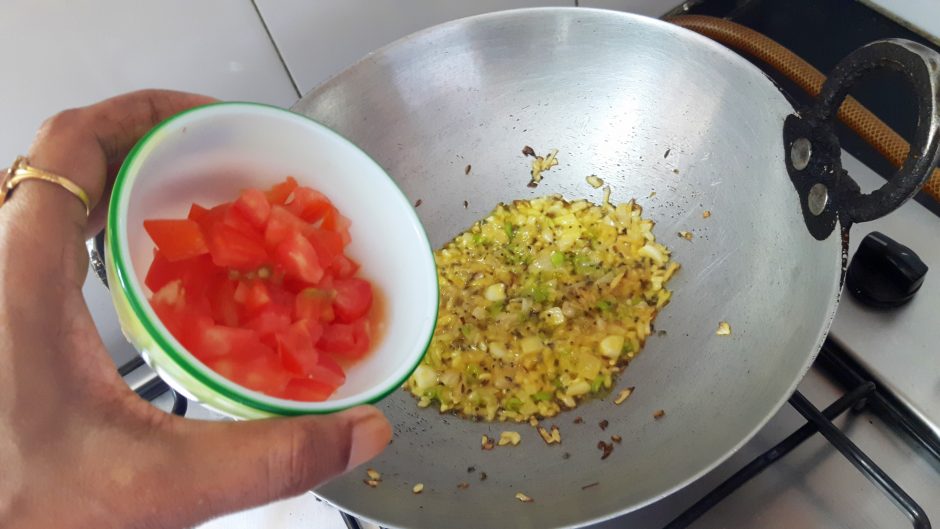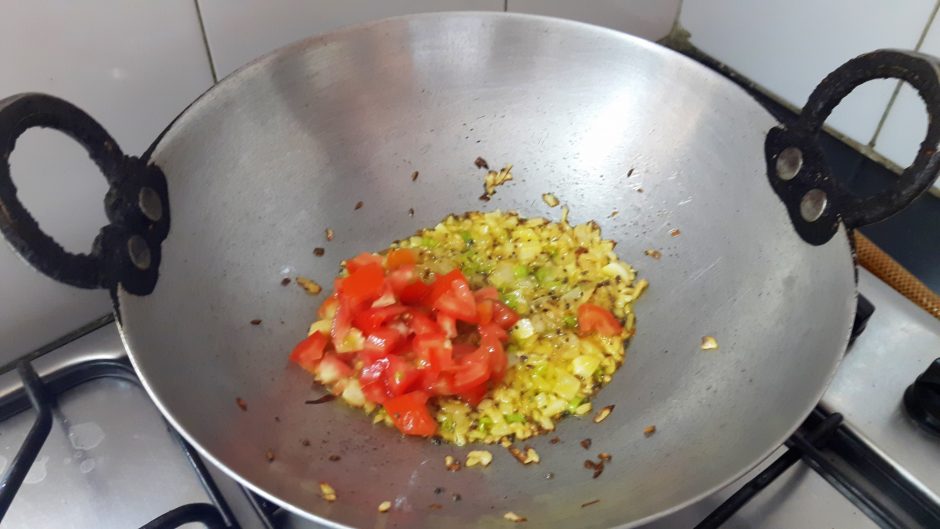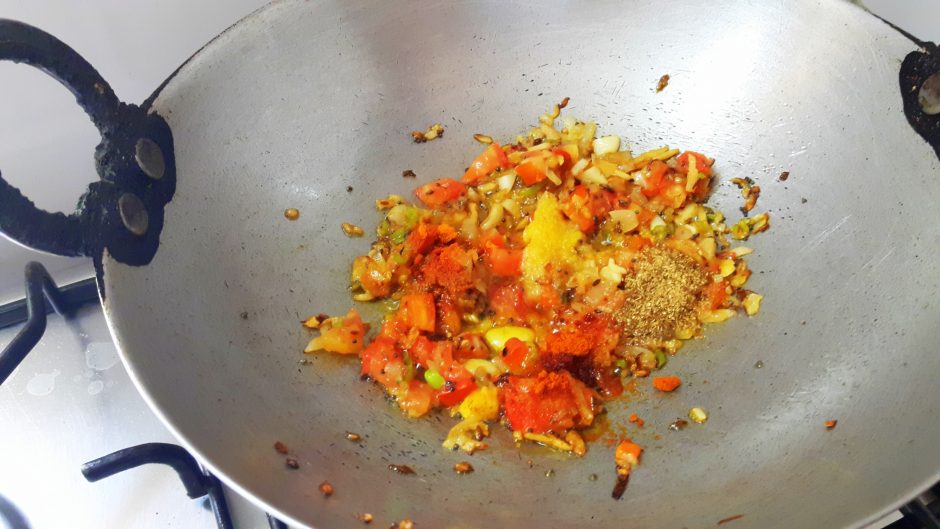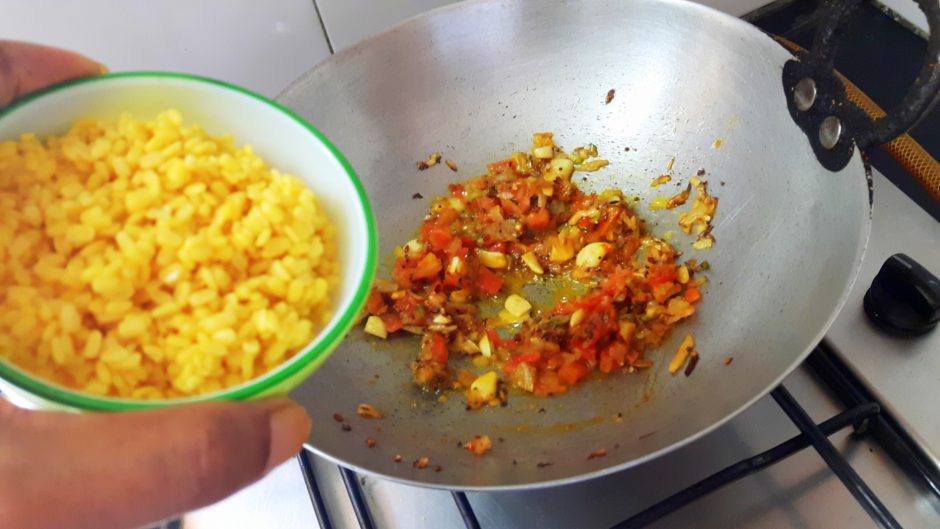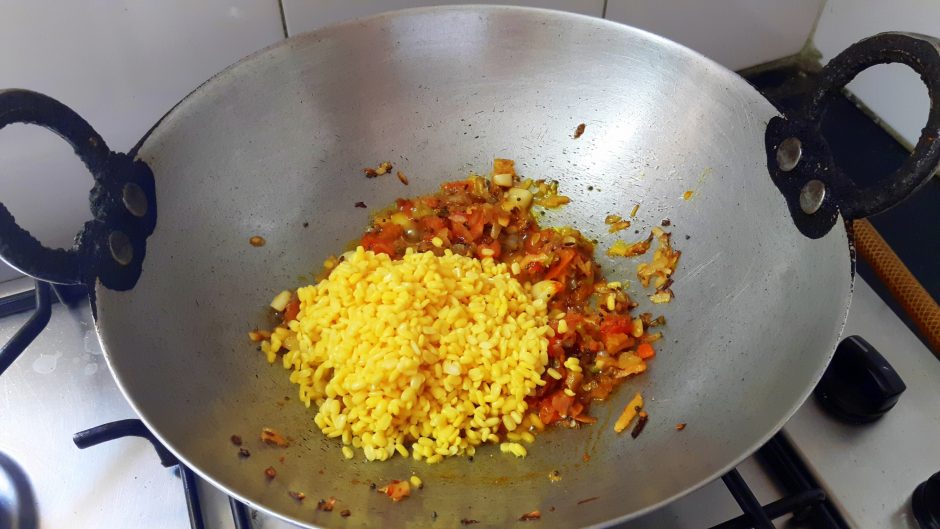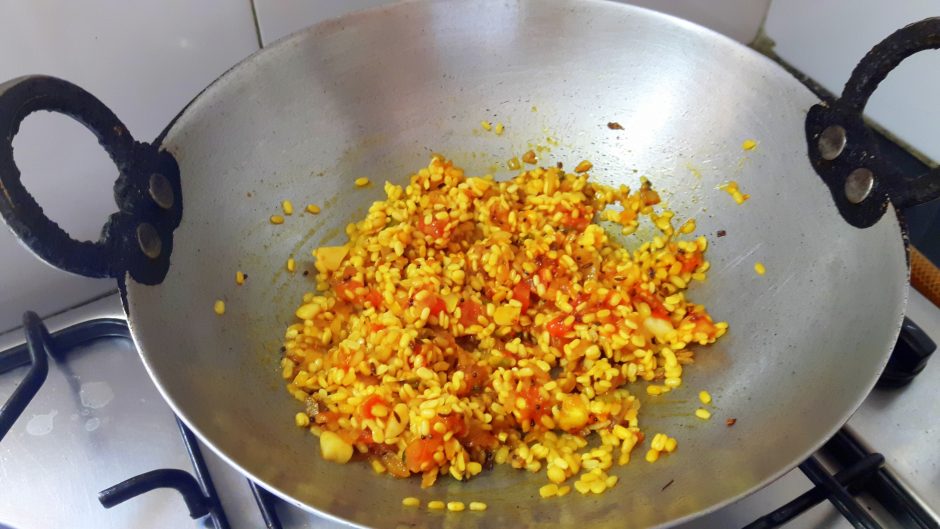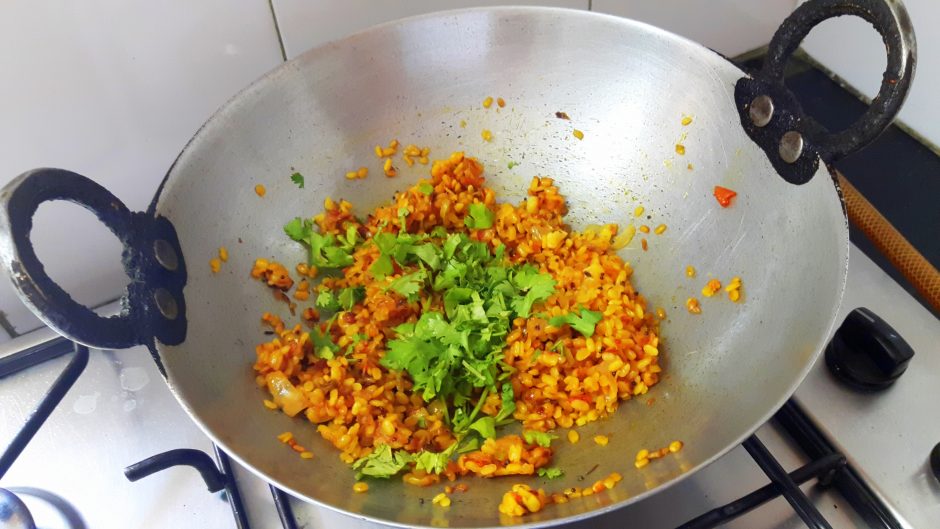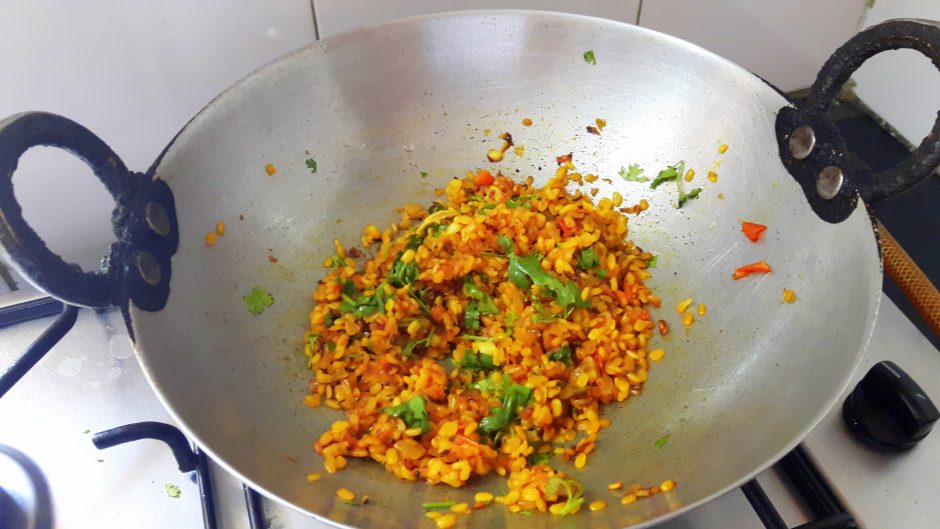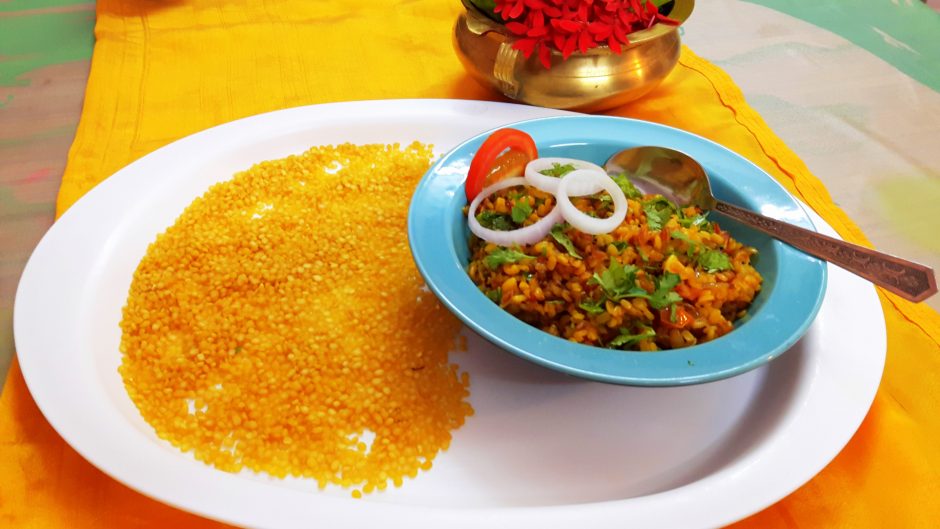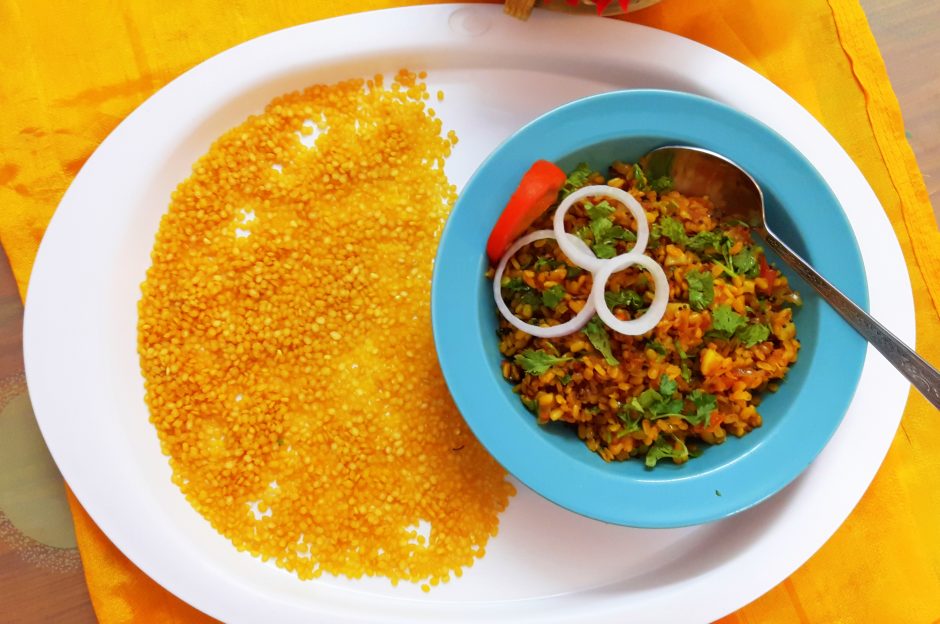 Dry moong(mung) dal (dry split green gram) by Nag Ratna Sahu is licensed under a Creative Commons Attribution-NonCommercial-ShareAlike 4.0 International License.