You may forget the fresh methy Aaloo, when you eat a bite of this fabulous recipe. Your house will be filled with its aroma when you cook this recipe. You would like to taste it again and again greedily. Whenever I prepare this recipe the guest praises and asks more and more and never forgets to ask, how to cook. I am going to upload today a long time pending… recipe…enjoy… let me know the feedback…
Ingredients:
Potato: 250 gm
Onion: 1no. (Small size)
Ginger: 2"pieces
Green chili: 1no.
Dry kasuri methi: 2 tablespoon
Cumin: ¼ teaspoon
Chili powder: ½ teaspoon
Coriander powder: 1 teaspoon
Turmeric powder: ¼ teaspoon
Salt: 1 teaspoon (as per taste)
Mustard oil: 1 tablespoon
Fresh cream: 2 tablespoon
Preparation:
Boil potatoes, peel off the skin and chop into cubes, Keep aside.
Chop onion longitudinally, Keep aside.
Chop ginger, green chili into small pieces, Keep aside
Method:
Take a fry pan. Heat oil and add cumin, let it spur for few seconds; add chopped onion, green chili and ginger, fry it for a couple of minute, till it turns translucent.
Add salt, red chili powder, coriander powder and turmeric powder, stirs for a minute, add boiled and chopped potatoes along with dry kasuri methi. Stir and cook on low flame with lid on for 2-3 minutes Stir occasionally.
Add fresh cream. Stir and cook again on low flame with lid on for 4-5 minutes. Stir occasionally. Put off the flame. Transfer into serving bowl. Serve hot or warm as per your choice. You can serve this as a side dish with Indian bread and equally goes well with rice dishes too.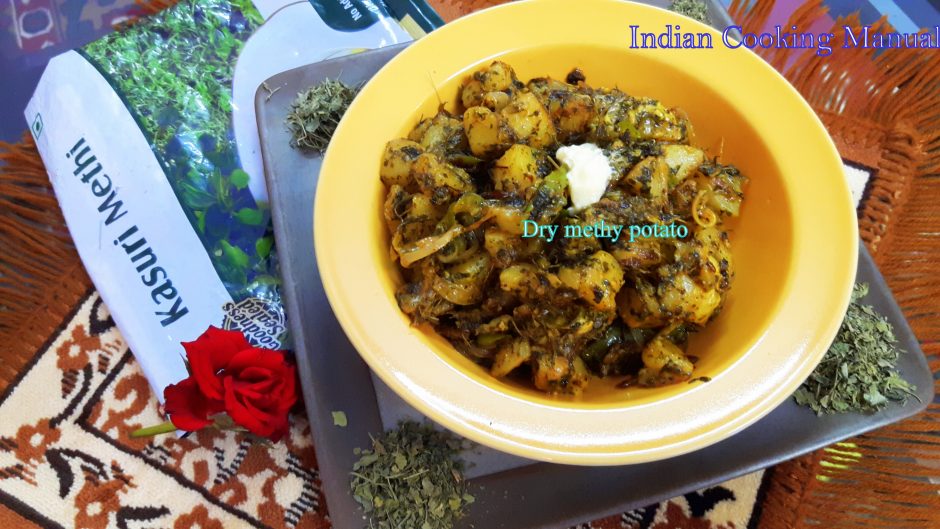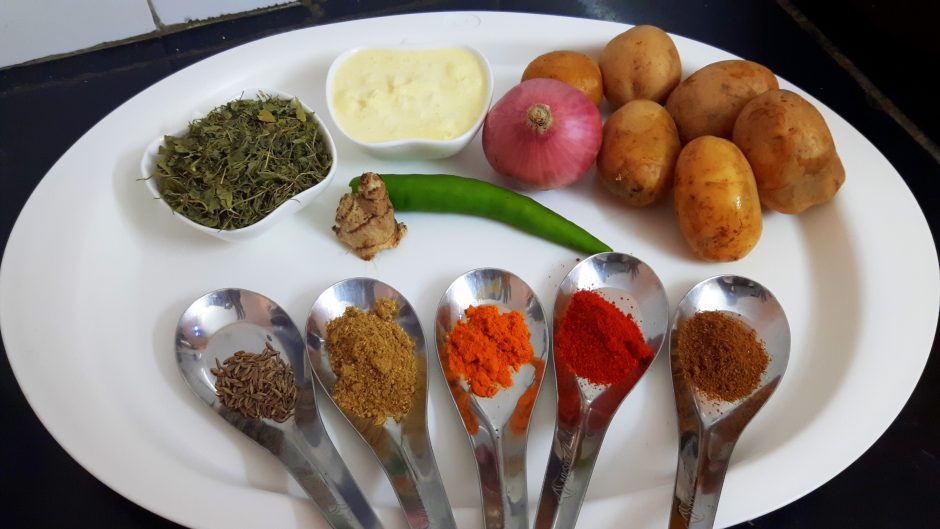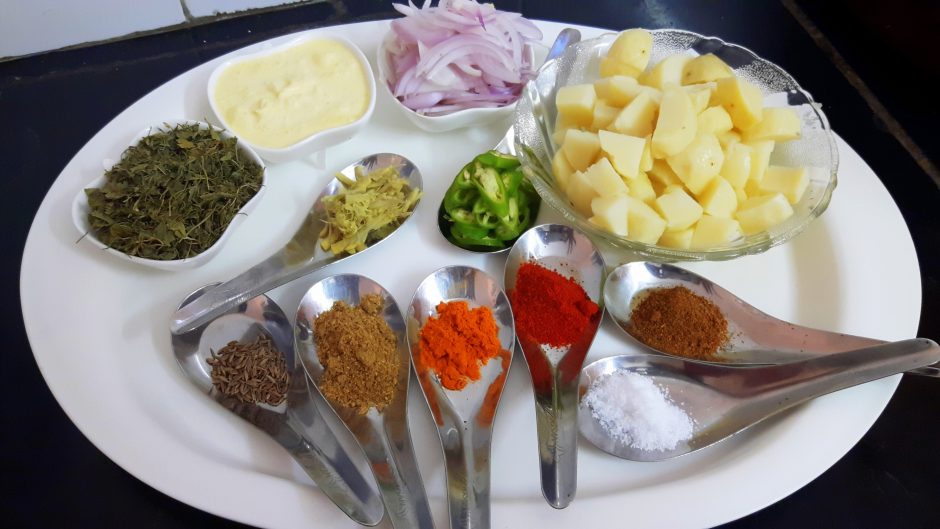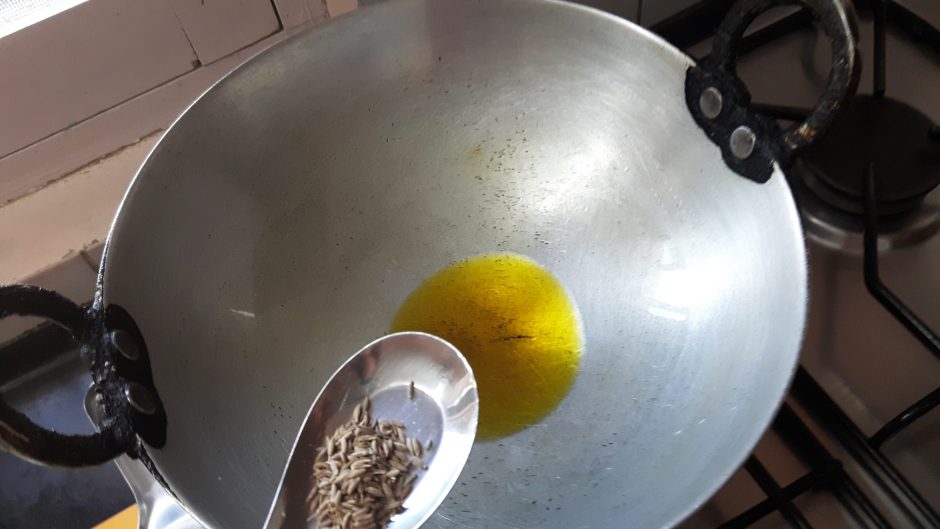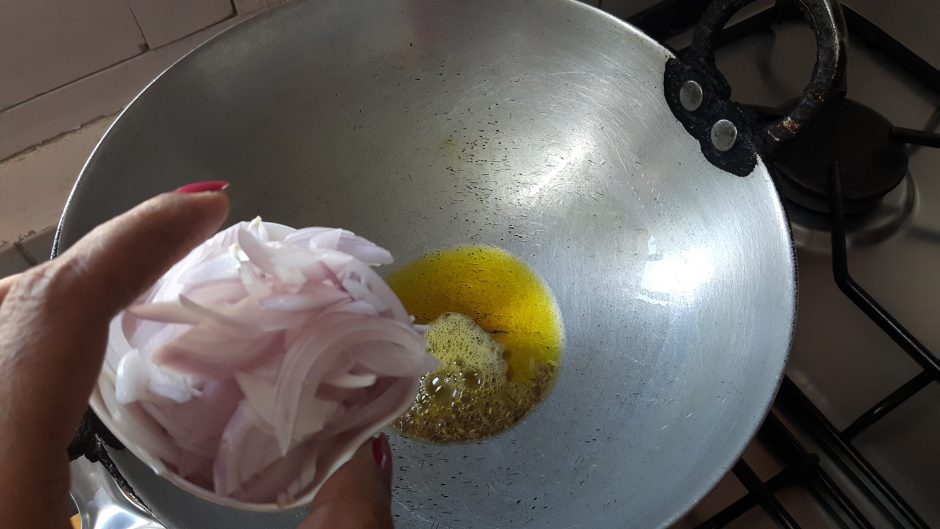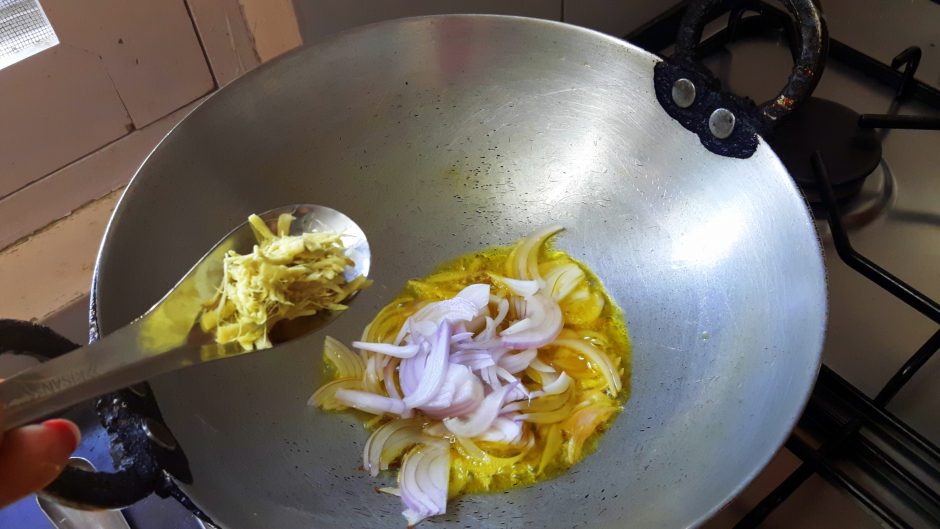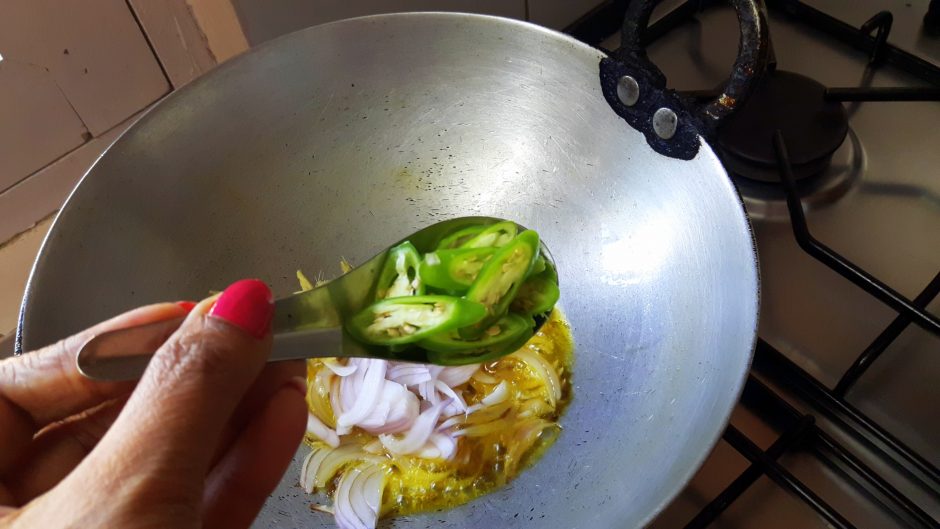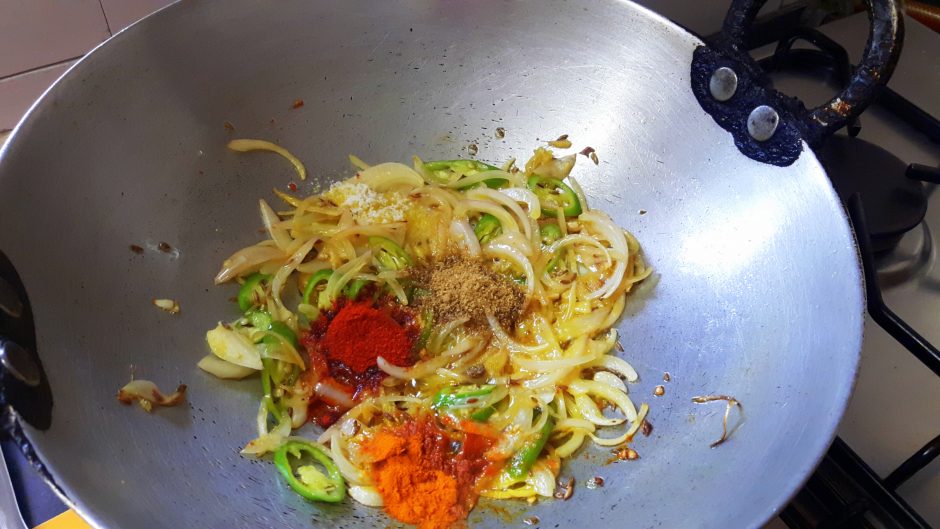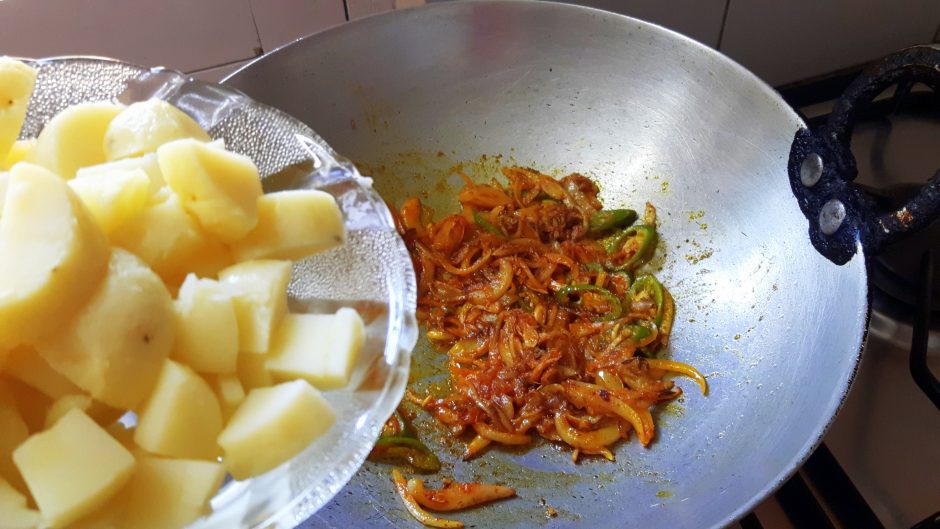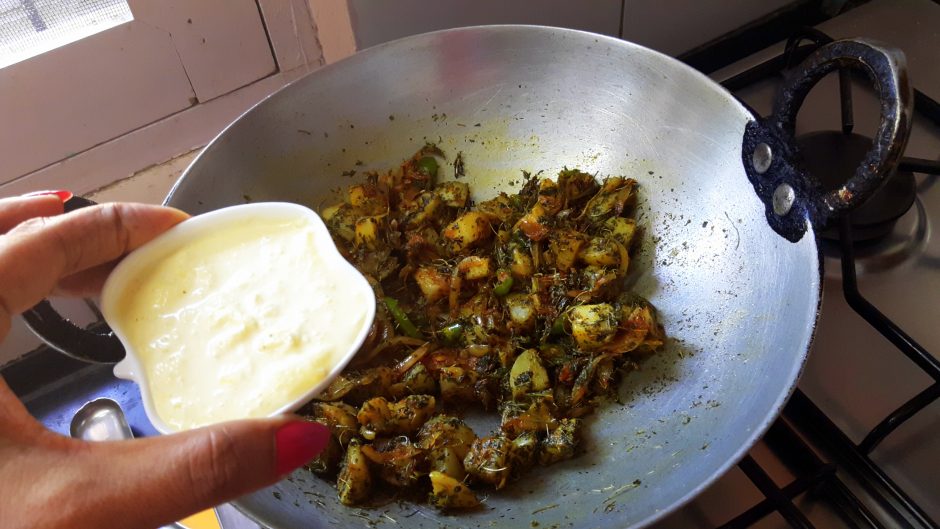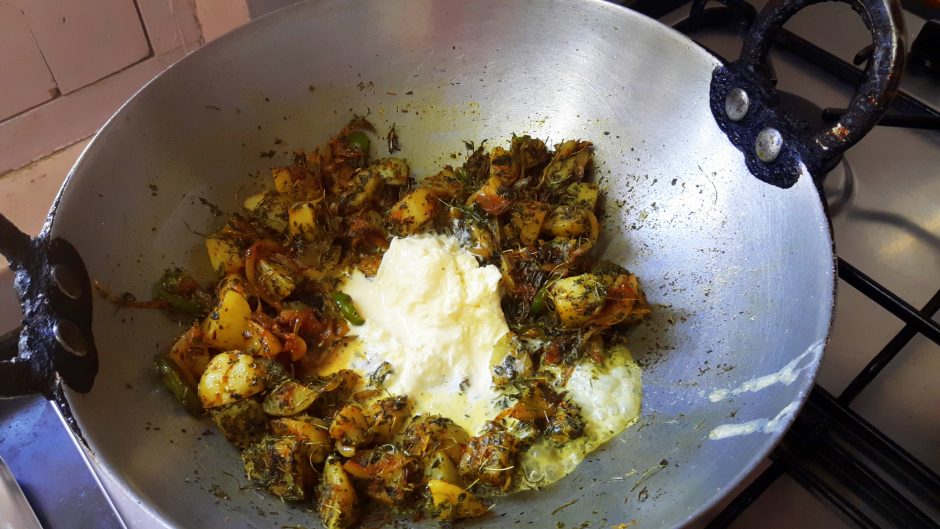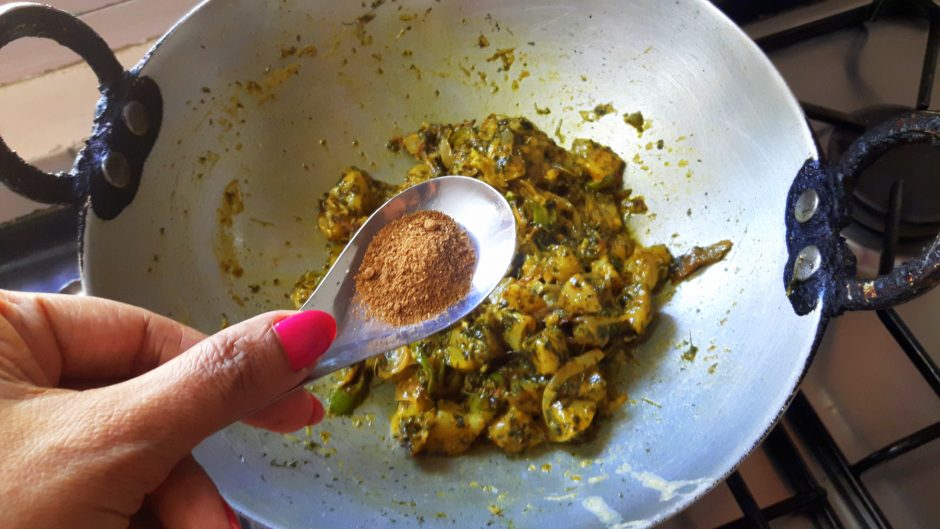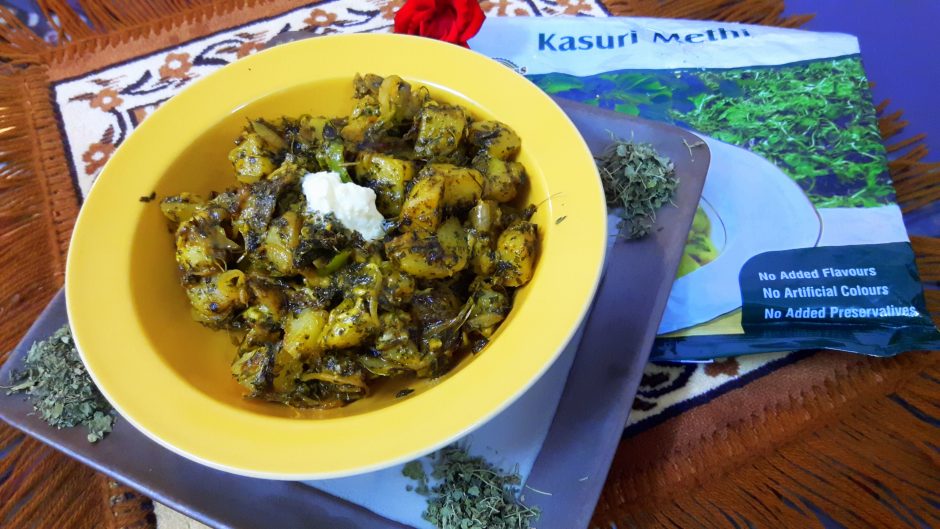 Dry methi potato by Nag Ratna Sahu is licensed under a Creative Commons Attribution-NonCommercial-ShareAlike 4.0 International License.