Holi is at our doorstep: come and get ready to prepare traditional sweets and Namkeen. Murukku (chakli) is one of the oldest and traditional snacks, and all time favorite, especially in south India, now a day's all over India, even in Japan too. There are many ways to prepare Murukku, but here one of my friends introduced me this recipe with very few basic ingredients, refined flour and split black gram.
Yes, come on and take a glance of the recipe, very easy and quick…
Ingredients:
Maida (refined flour):2 cup
Urad dal split black gram: ½ cup
Salt: 1 teaspoon
Cumin: half teaspoon
Sesame seed: 2 tablespoon
Olive oil/cooking oil: 1 tablespoon for moin.
Cooking oil: for deep frying
Preparation:
Take a separator (pot of the size which can come in the pressure cooker) of pressure cooker. Put one glass of water in pressure cooker, and place the separator into pressure cooker with Maida on small stand (grid). Pressure cook (steam cook) for 10 minutes and allow cooling. Take separator out from the cooker. Keep aside.
Dry roast urad dal, grind to fine powder. Keep aside.
For making dough:
Take a wide vessel; pour steamed refined flour, powdered urad dal, salt, Sesame seed, cumin and oil (moin).
Mix well by rubbing between palms. Add water in small quantity and knead them. if required, put some more water till the dough becomes soft. (The dough can be made in food processor also).
Divide the dough into 2-3 equal parts and roll each part into a cylindrical shape, take chakli maker, apply oil inside. Fill the maker with dough.
Take a plastic sheet; give the round shape of chakli on the sheet, all chakli is to be prepared on this sheet, as in photo.
Heat oil in a fry pan on medium heat (to check if oil is ready put a little piece of dough in the oil, if it comes up slowly means it is ready, if doesn't wait for couple of minutes and test again).
Method
Now deep fry the chakli into the hot oil (as shown in photo) on medium heat, after they start to come up slowly, turn over with tongs.
Fry till it becomes light brown in color, remove chakli from the oil; wait for a minute to get the oil hot again. Repeat this till all chaklis are done.
Now, chakli is ready to serve. Store it in air-tight container.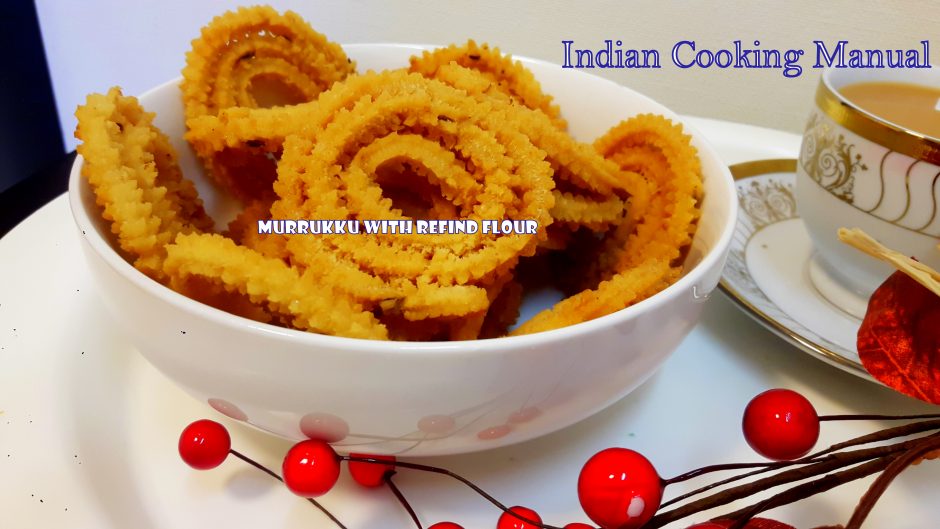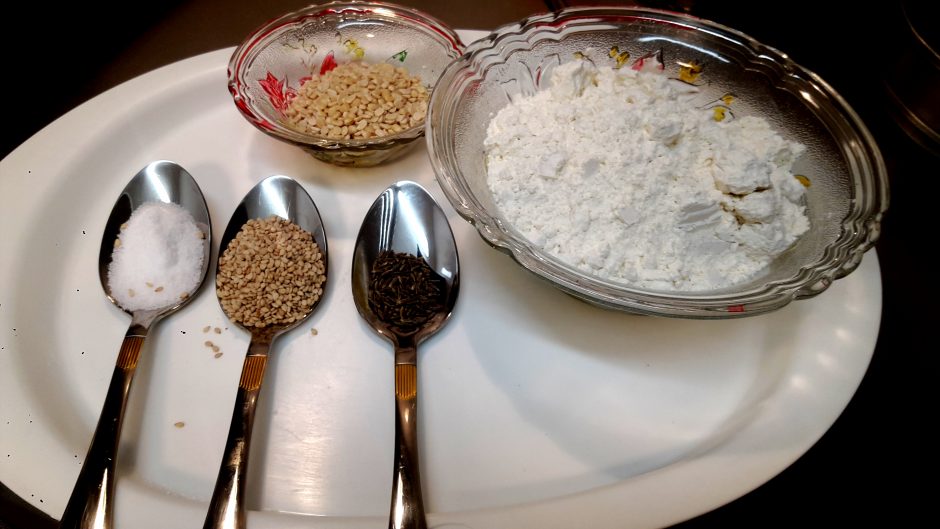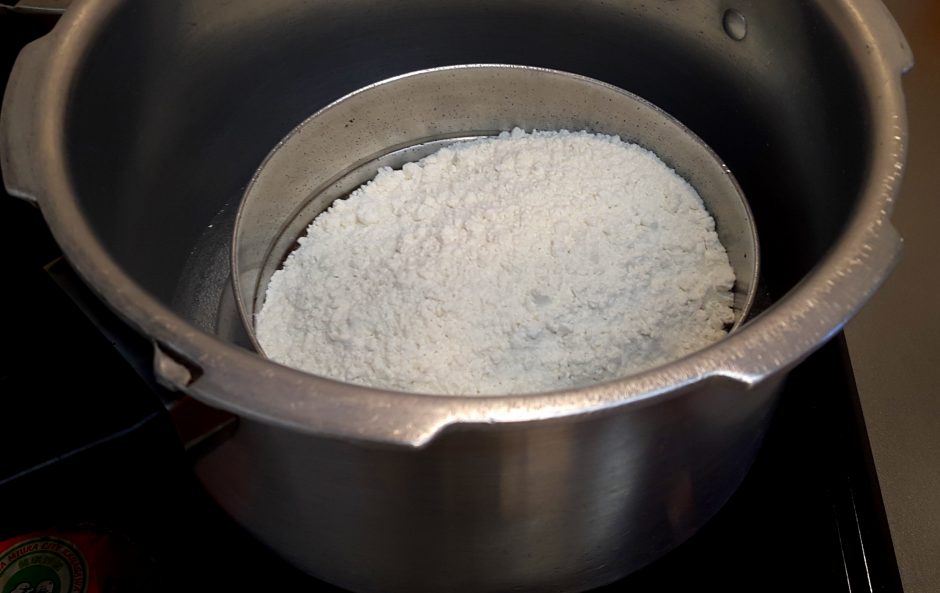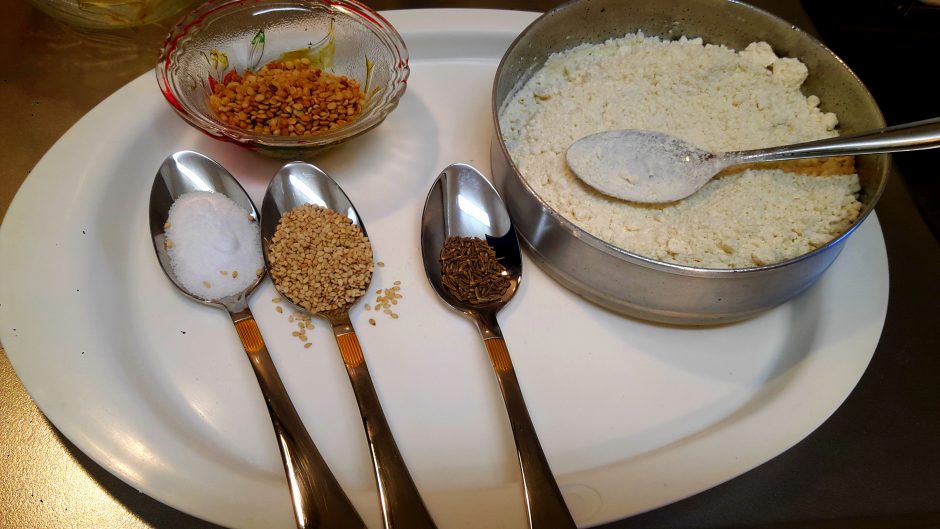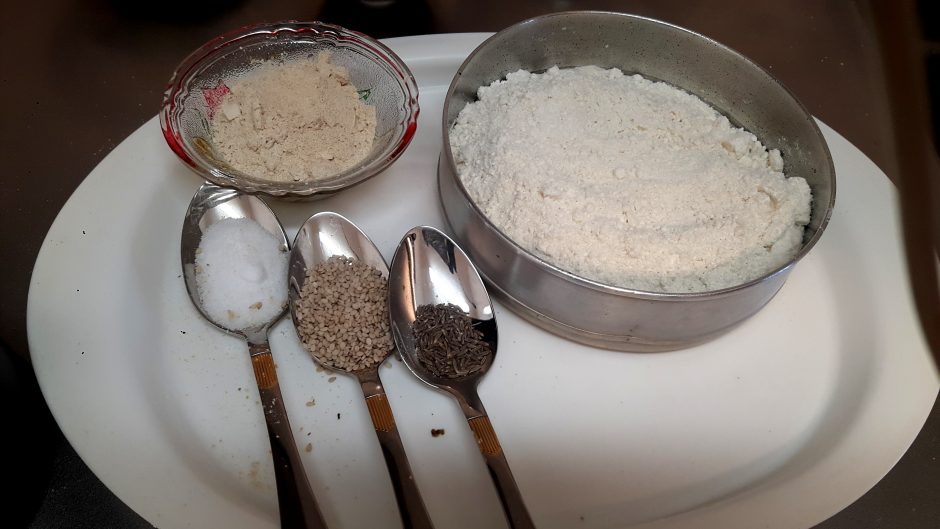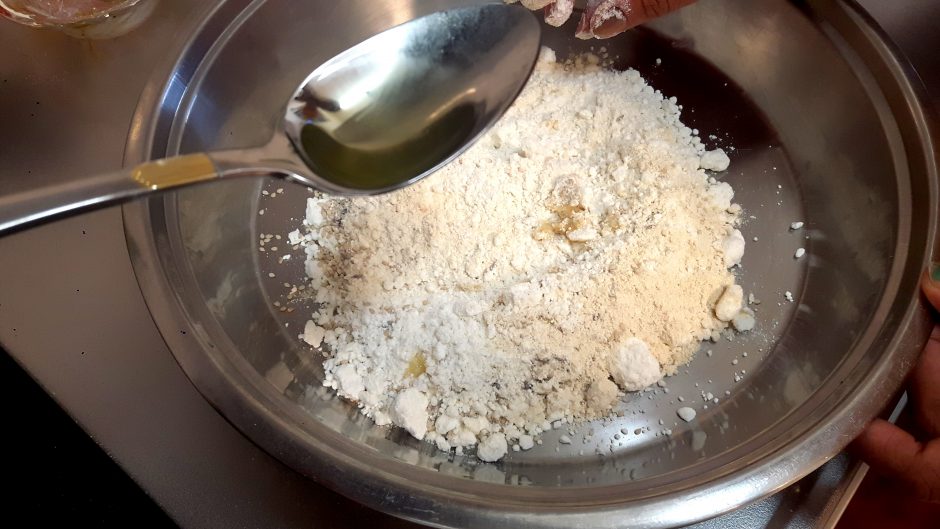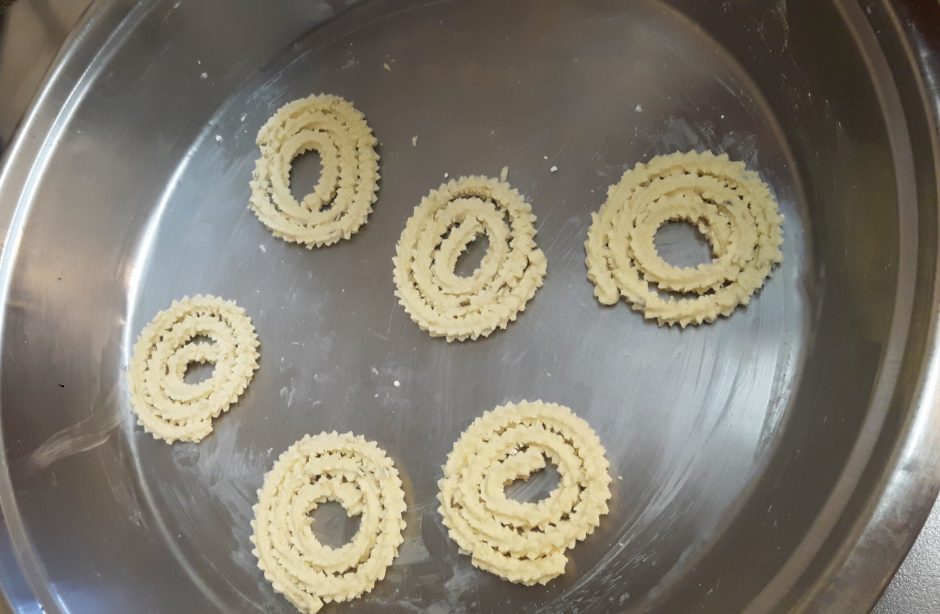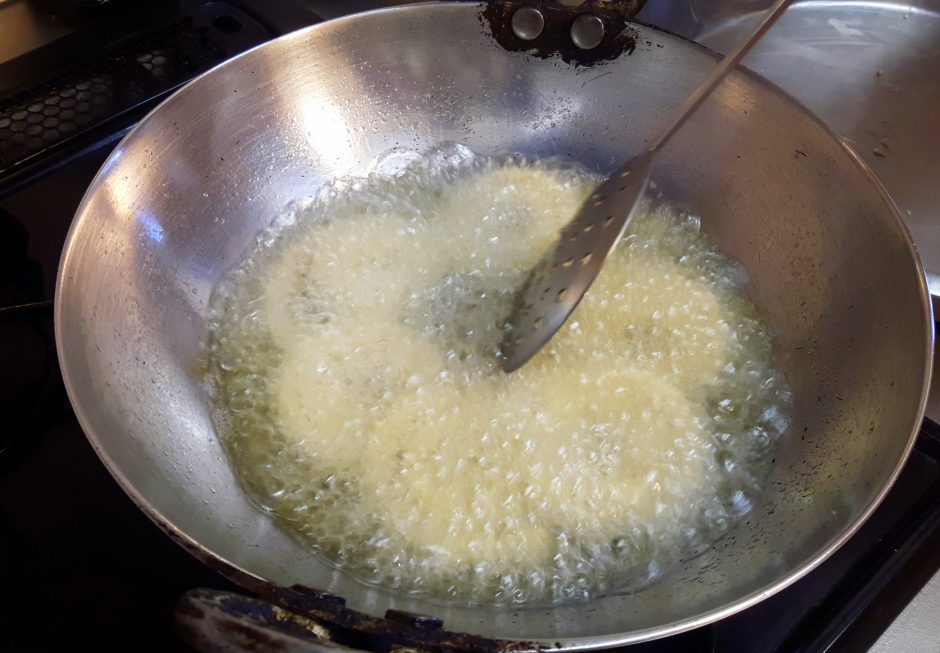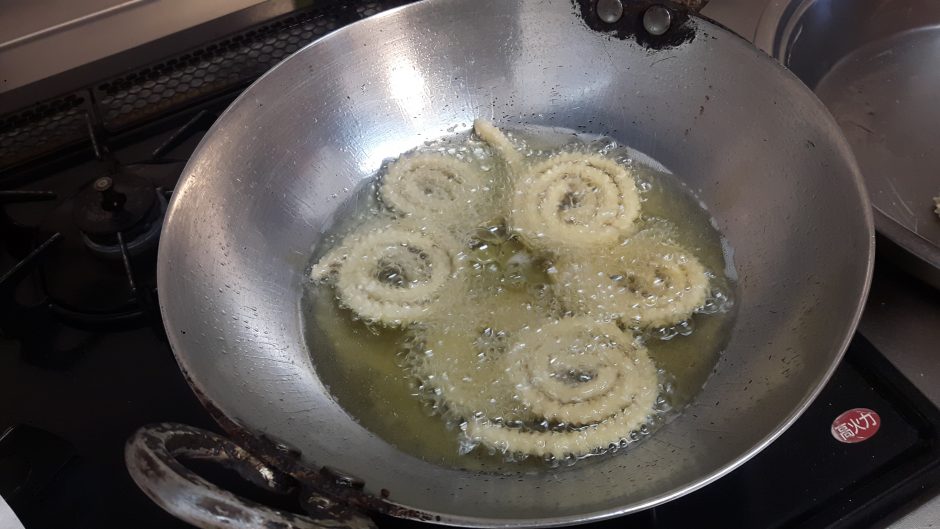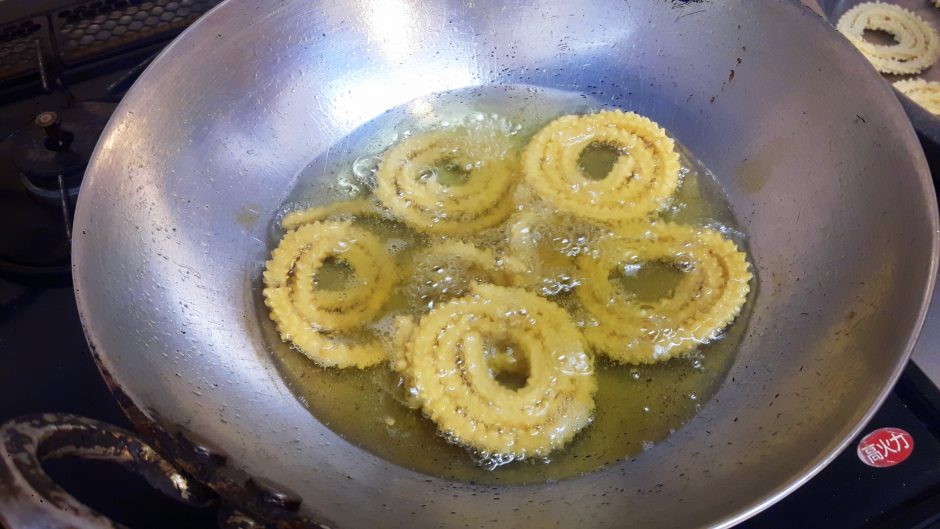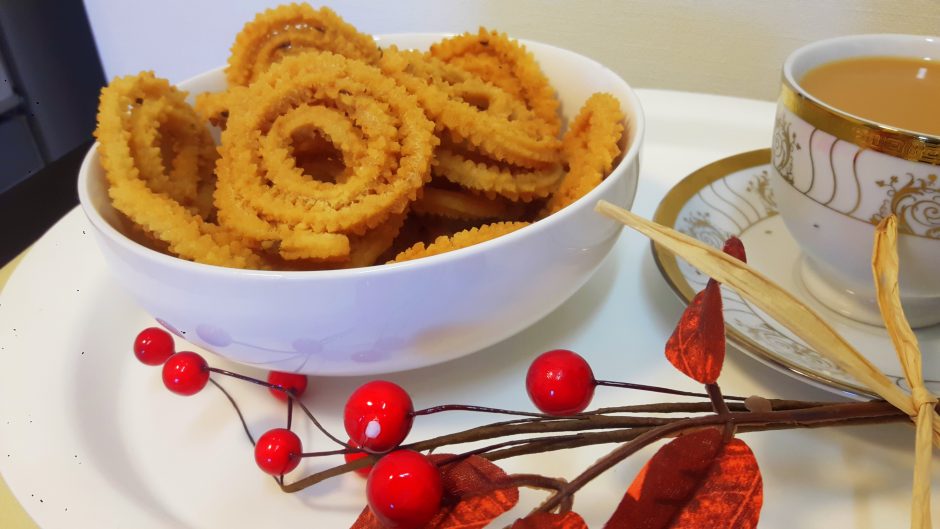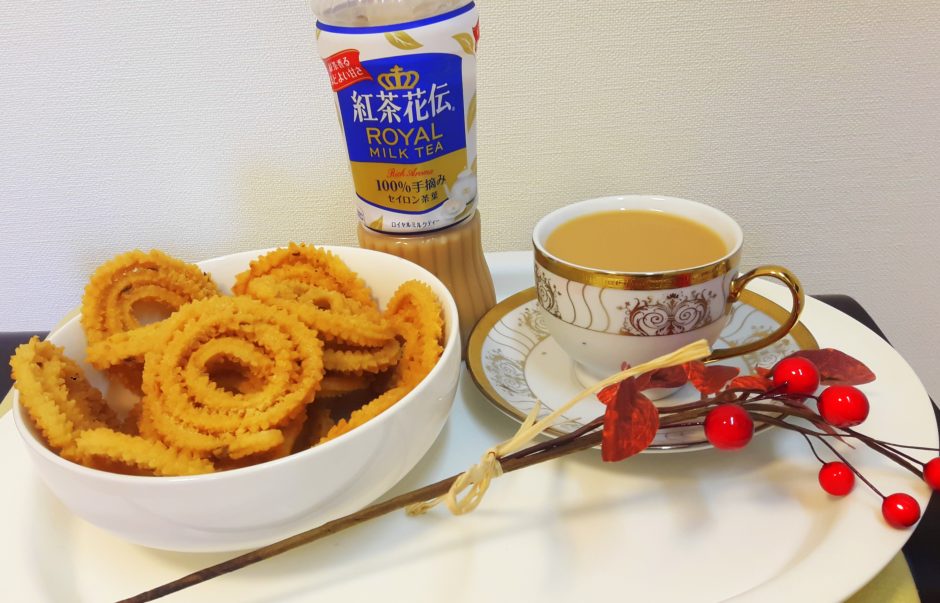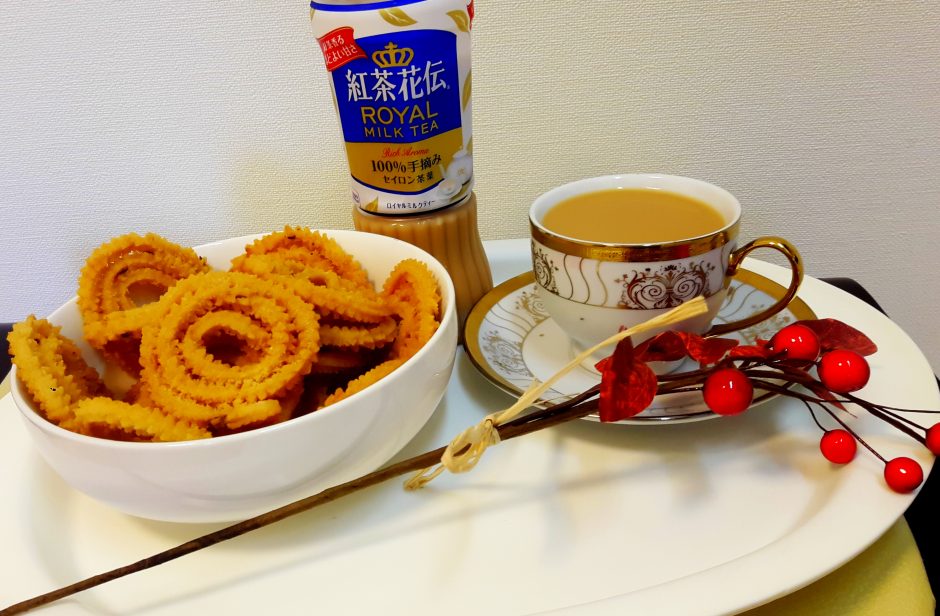 Murukku with refined flour (chakli) by Nag Ratna Sahu is licensed under a Creative Commons Attribution-NonCommercial-ShareAlike 4.0 International License.