Wishing you peaceful and wonderful Holi festival in advance…
Avocado kulfi is perfect for this Holi festival; serve this for your little, cute one, family and friends. Although in India Avocado is not available in plenty, but it is available … always choose ripen fruit which is slightly brown colored in appearance…if it is green use it after 2-3 days… it will be perfect for use.
Share your real joy with milk and Avocado in every bite of kulfi, it gives you burst of real energy too…
Ingredients:
Full cream milk: 1 liter
Avocado: 2 no.
Sugar: 100 -150 gm
Melon seed: 2 tablespoon.
Almond: 10-12 no.
Cashew nut: 10-12 no.
Green cardamom: 4-6 no.
Preparation:
Dry roast melon seed till it changes the color. Allow to cool, grind coarsely along with half of the quantity of almond. Keep aside.
Slice thinly the rest half quantity of almond and cashew nut. Keep aside.
Cut the avocado into two halves: discard the seed, scoop out the pulp with help of spoon, put the pulp in to blending jar, and blend it till fine paste. Keep aside.
Remove the skin of green cardamom, make powder and keep aside.
Method:
Take a wide mouth heavy bottom pan: grease the inner surface of pan with ghee (clarified butter) before putting milk for boiling to avoid sticking milk to wall during boiling.
Pour the milk into the pan and allow it to boil on high flame, keep stirring and scraping the sides of the vessels at regular interval.
After 8-10 minutes it reduces to half of volume, don't forget to scrap and stir continuously; Next 3-4 minutes milk will become thicker, add sugar and reduce the flame.
Milk starts getting thicker and thicker with granular texture (see photo); Further within couple of minutes add mixture of coarsely grinded melon seed and almond.
Next couple of minute's milk starts to solidify and become ¼ of original volume, further couple of minutes; it will become further thicker, now put off the flame, and allow it to cool.
Put the prepared avocado pulp, green cardamom powder and solidified milk in to blending jar, blend it till fine paste, add ½ of the sliced almond into it (keep other half for decoration); pour this mixture into the cup/kulfi-mould decorate with left out sliced almond, freeze the kulfi for 6-8 hours.
Here I used paper box for freezing kulfi, easy to cut and serve…
Now, Avocado kulfi is ready to serve, you can serve directly or sprinkle few sliced pistachio over it…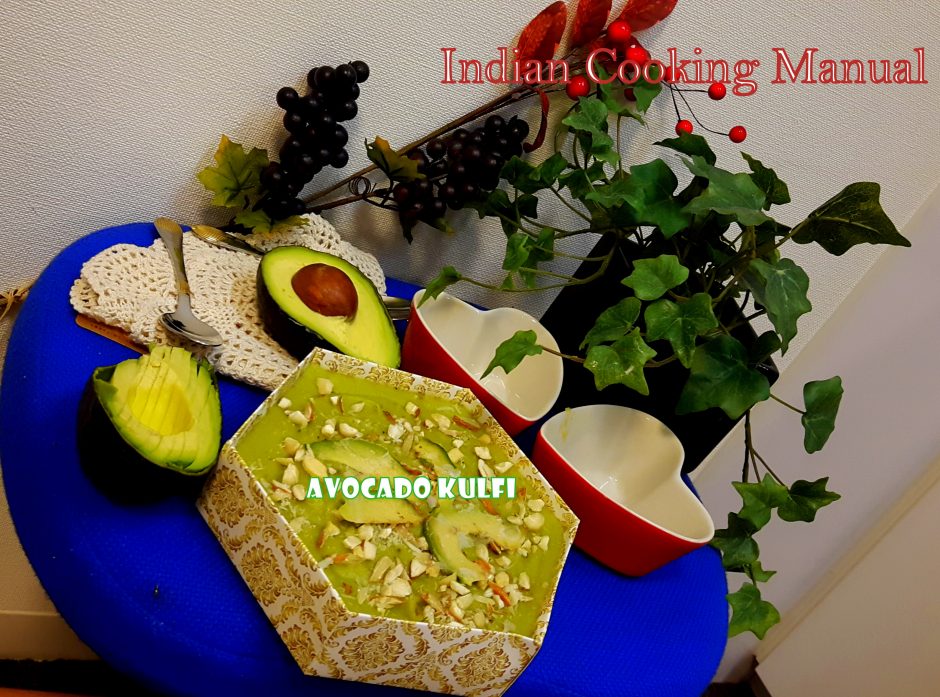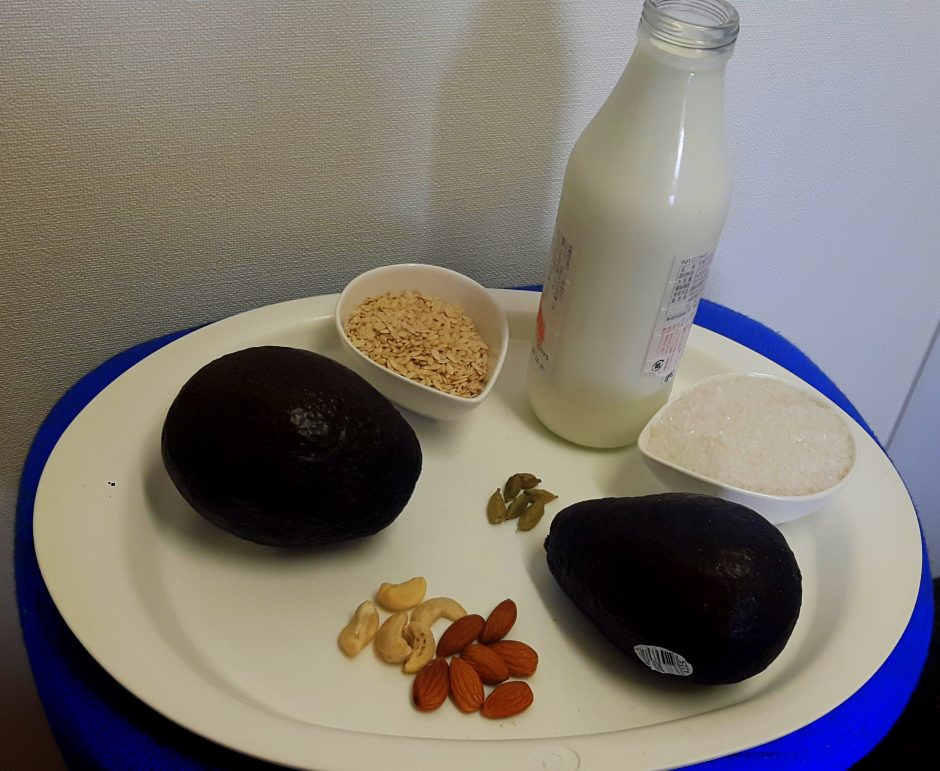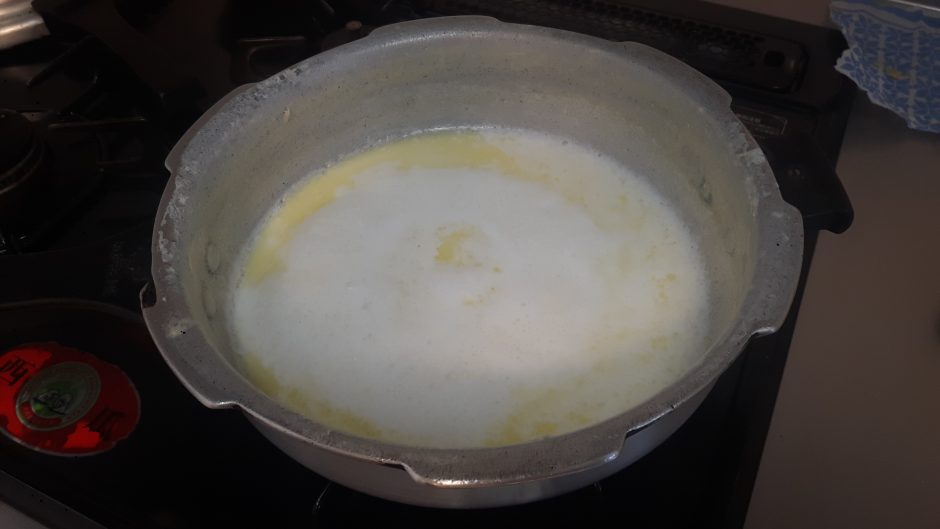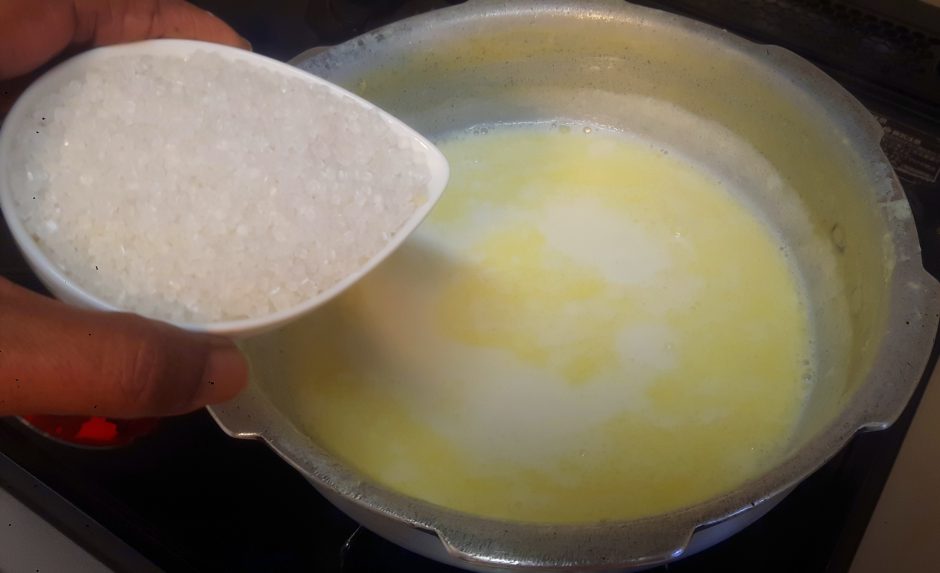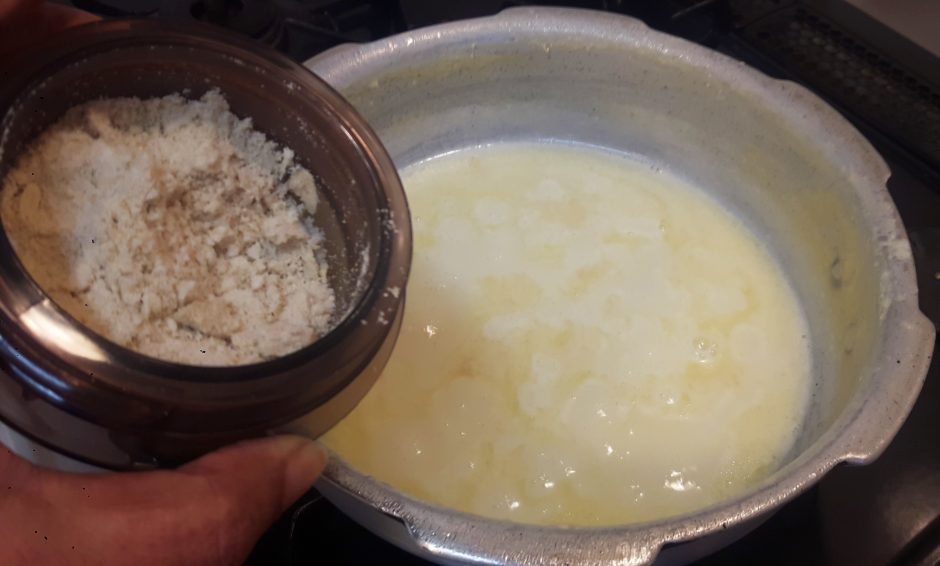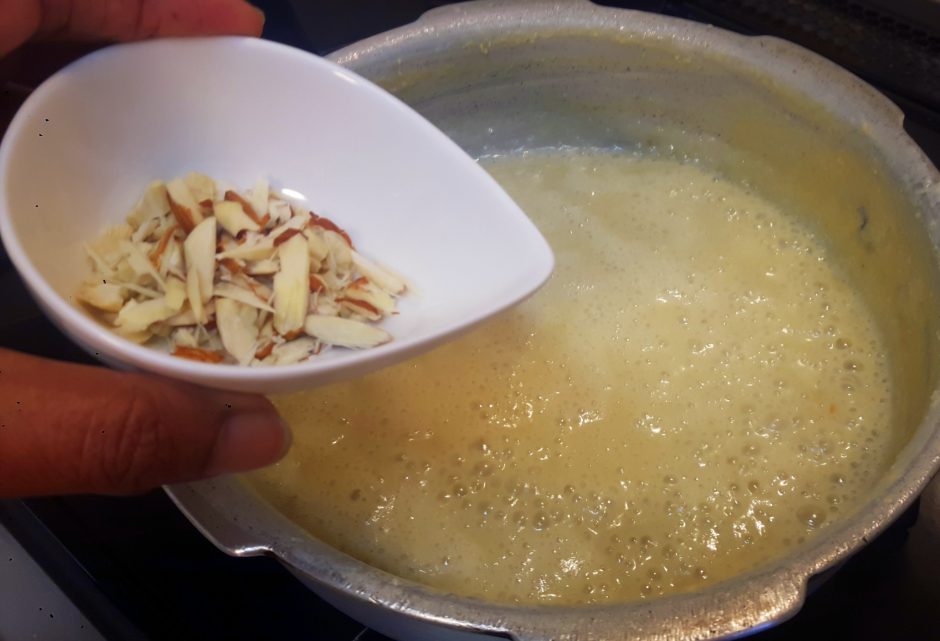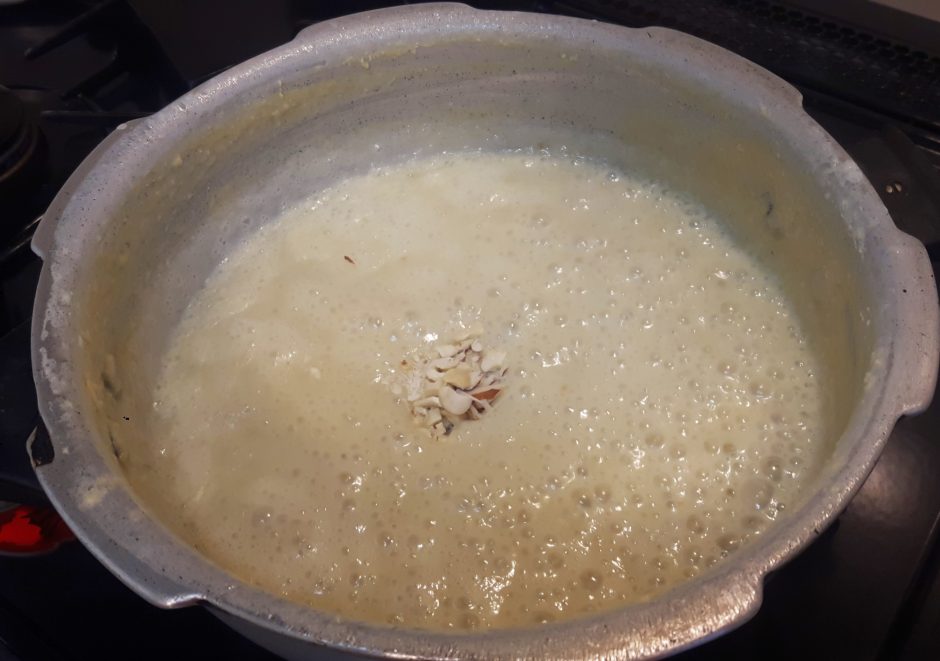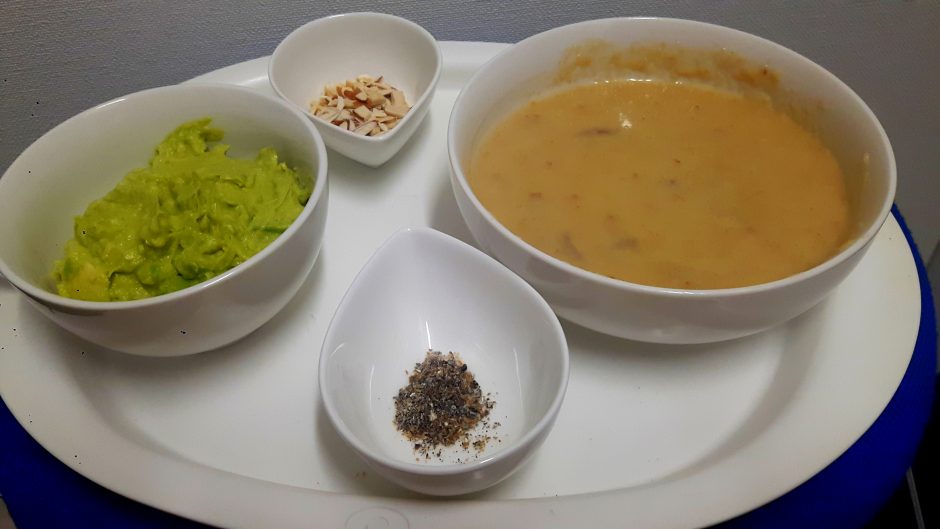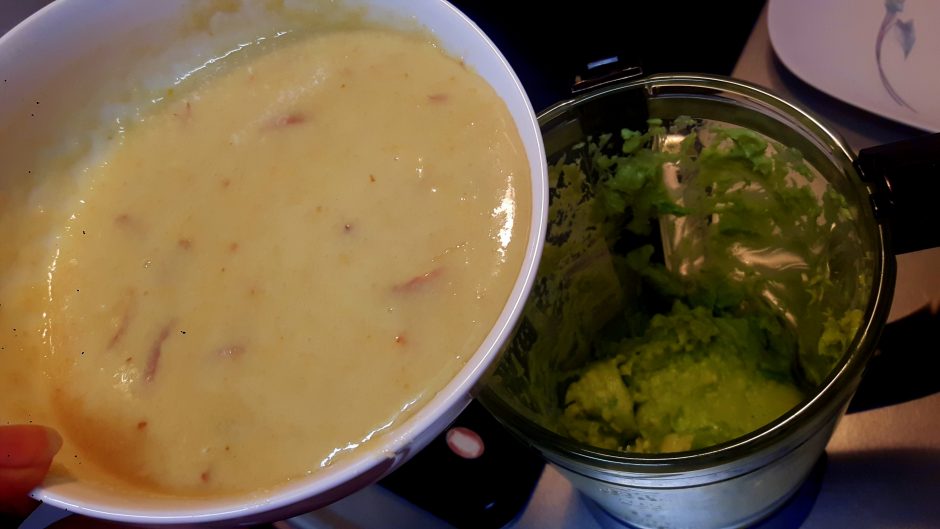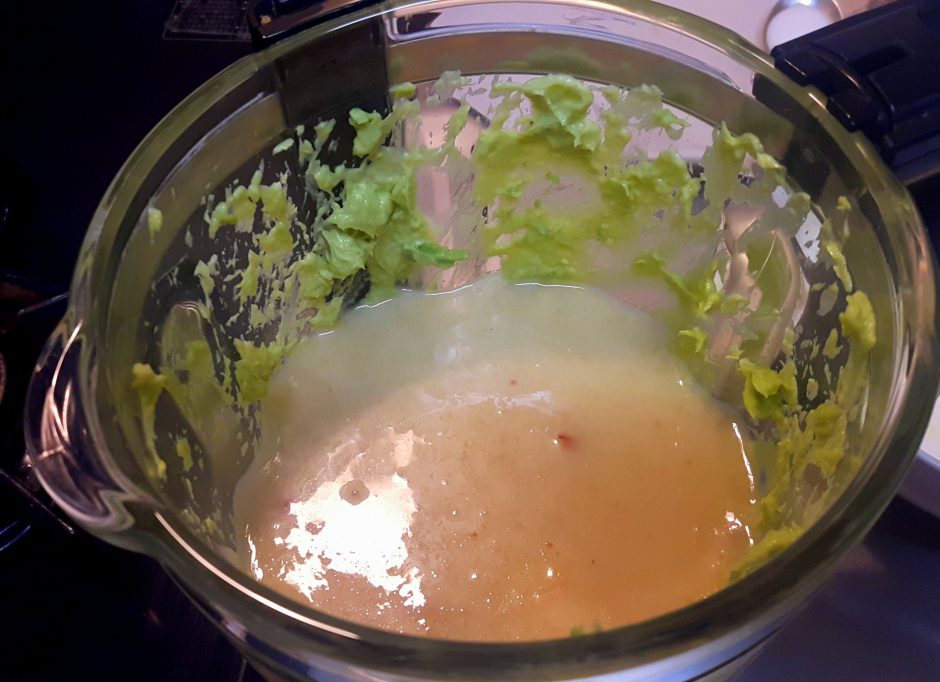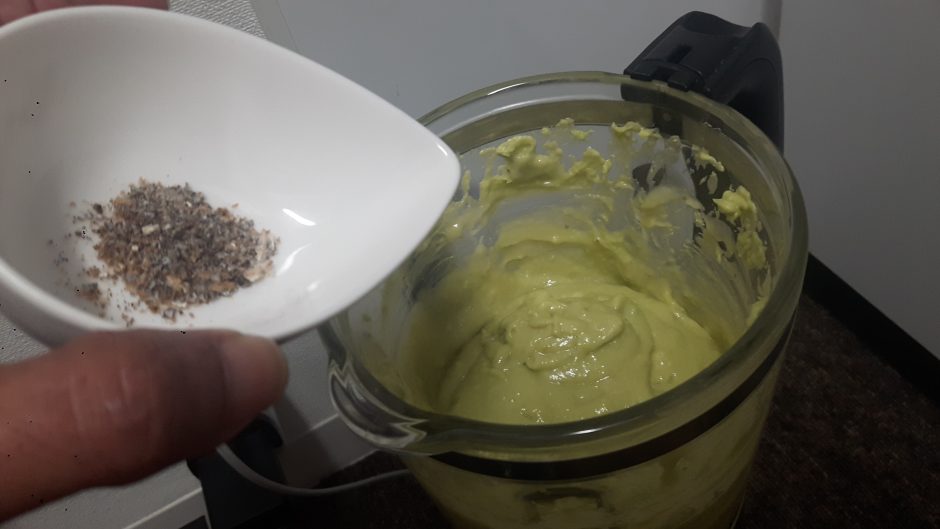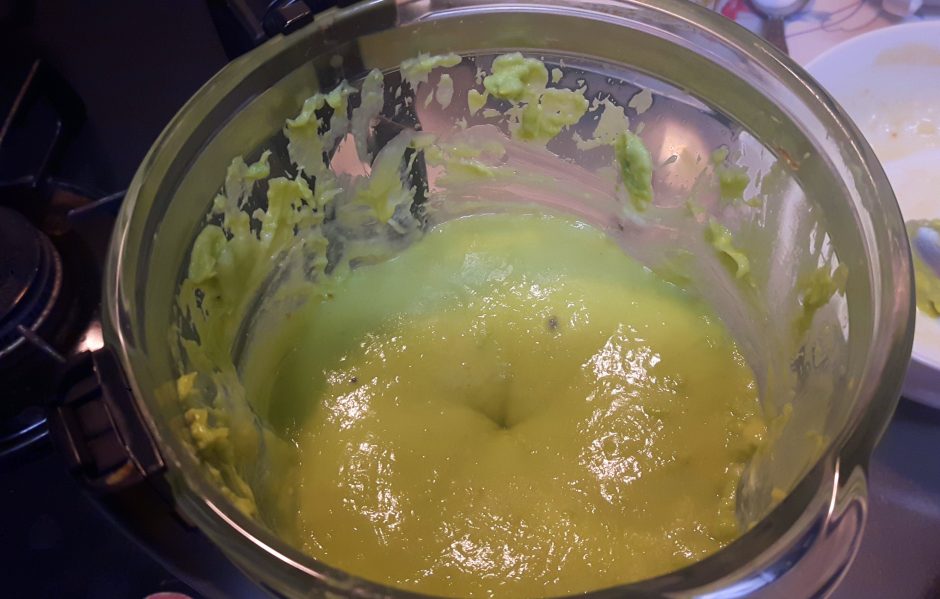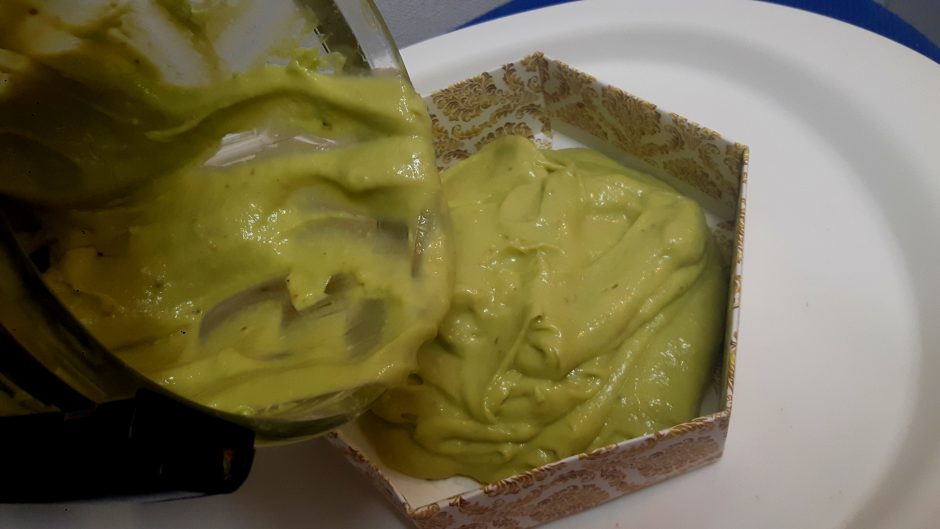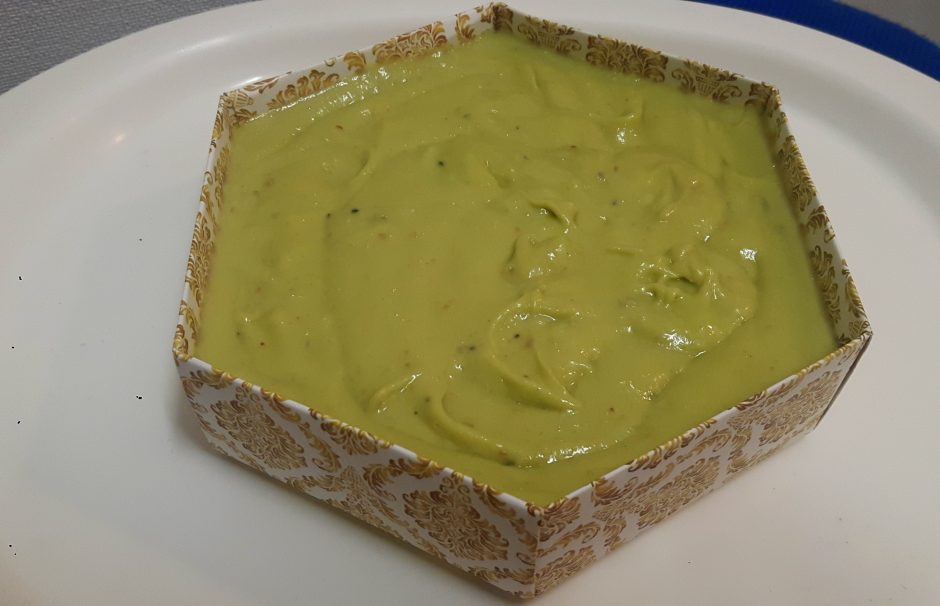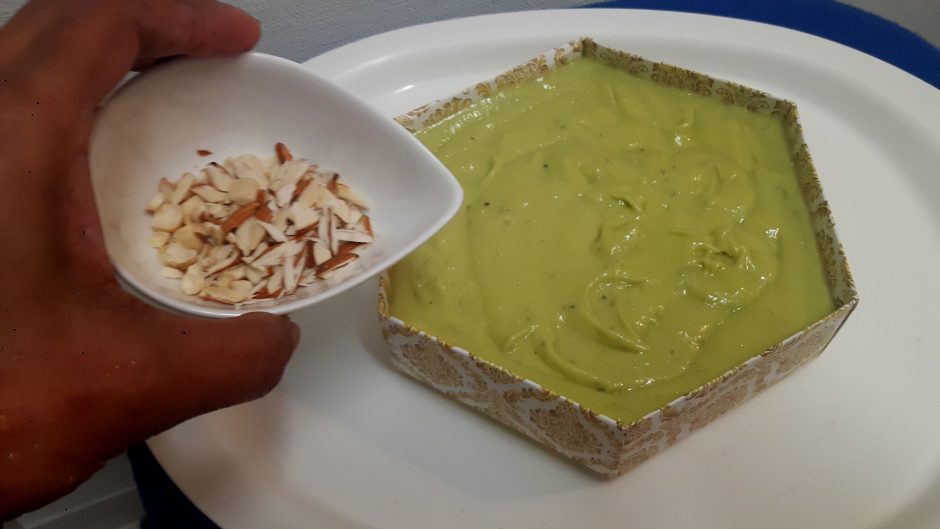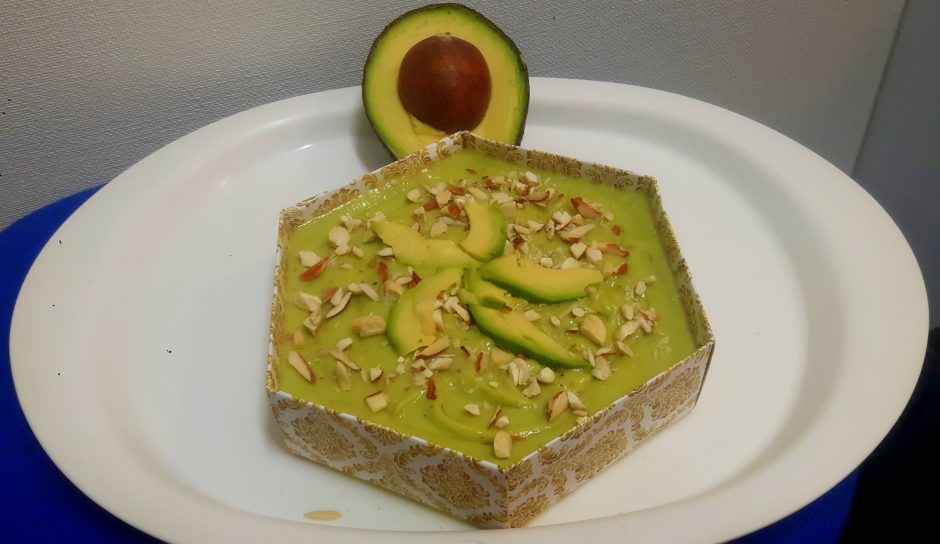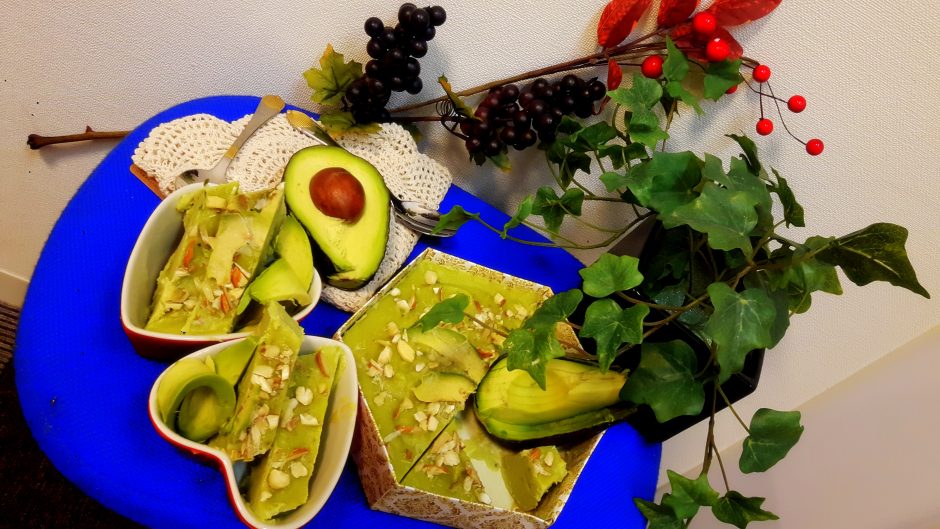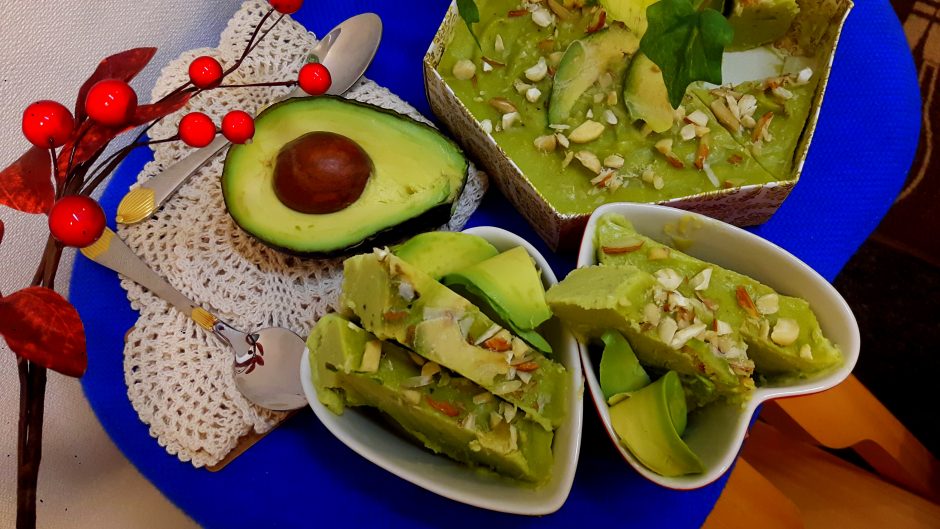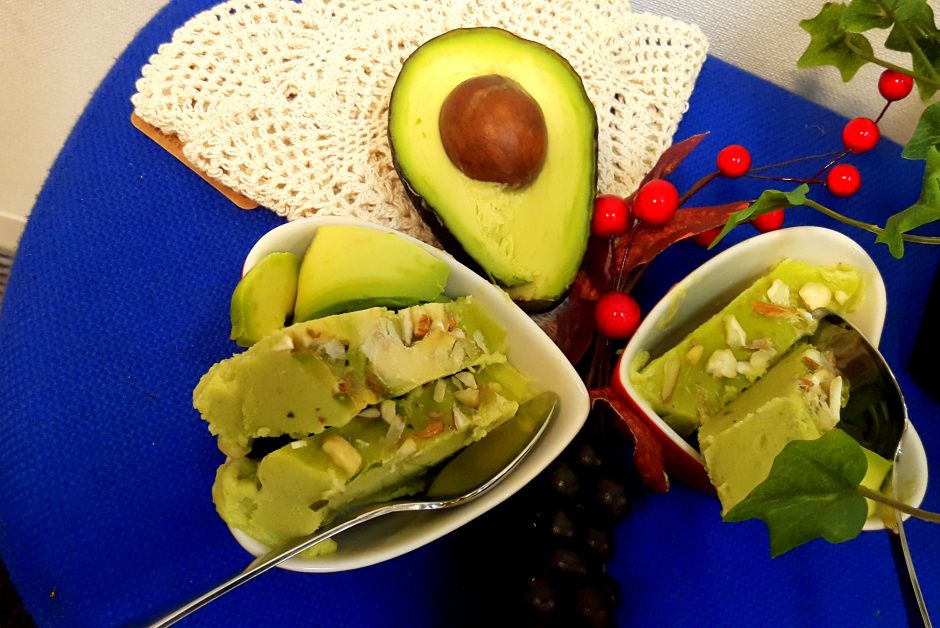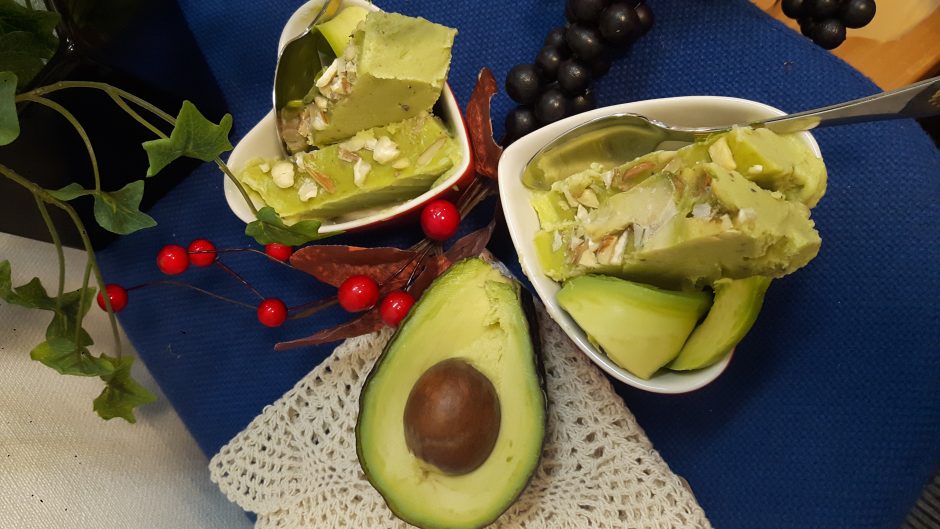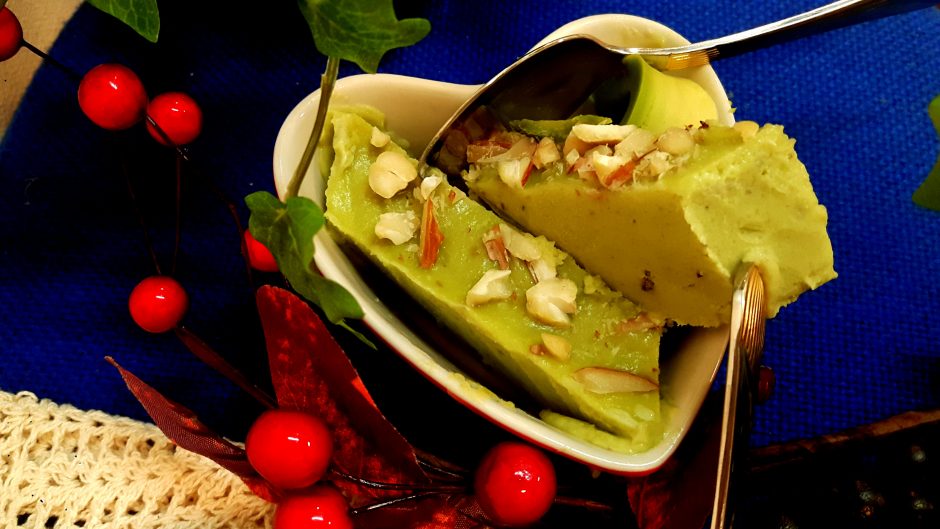 Avocado kulfi by Nag Ratna Sahu is licensed under a Creative Commons Attribution-NonCommercial-ShareAlike 4.0 International License.