A traditional dish from Bihar cuisine "Pittha (Bagia)"; which is almost mandatory for each and every house to cook in the Hindi month of poush ( month of December and January); especially in the new born baby house rather new born child's first winter. Legend is that if baby's heel is warmed with steamed pittha; the heel of the baby will never get crack throughout their life.
Traditionally the recipe is cooked and paired with kheer to show the respect to God. This is not only popular in Bihar, but the recipe is prepared in west Bengal, Orissa, Assam, Meghalaya and Tripura and most part of the India with few variations.
The cuisine is also cooked in neighboring country Nepal and Bangladesh.
It is also associated with harvest festival; the recipe is made from new harvested rice. Cooking authentic recipe of pittha is tiresome job: start with soaking rice about 6-8 hours, sieve it to get rid of extra water further allow it to dry for 15-20 minutes; till wetness disappear, then milling (grinding) it to prepare the flour. Traditionally with stone grinder but now a day's rice flour is readily available in the market, however the taste of the flour grounded at home is far better than readymade flour.
The pittha is then steamed on the hay put in the earthen pot of boiling water. The yummy-yummy piping hot steamed pittha in winter is so delicious. I will never forget that childhood taste, which my grand-mother cooked and treated the family in chilly winter nights.
Now, the recipe made with readymade flour, which is easily available in the store. There are many variety of pittha depending upon the region; but roughly it is of two varieties; plane and stuffed. The stuff can be sweet or savory.
Chana dal pittha is a traditional variety of north India: in this recipe the outer layer is made from rice flour and stuffing is chana dal with spices.
In sweet variety the stuffing can be fresh/dried coconut, sesame, dry fruits, flax seed, khus-khus (poppy seed), jeggery/ sugar etc.
In royal variety the stuffing can be dry fruits, khoa; which is boiled and cooked into milk, also served as a sweet dish 'the delicacy in mithilanchal region'.
In savory variety too the stuffing can be pulses, vegetables, sesame, flax seed, khus-khus etc.
Now I come to the point, how to prepare it, traditionally it is prepared from rice flour, but you can prepare with wheat flour too. It can be made any time of the year and served in many ways: eating during breakfast or as a snack with tea or meal. You can slice them then fry it and serve.
Enjoy the easy, delicious, and good for health recipe. Serve with 'suran pickle' or any chutney. The taste is awesome; have already linked the recipe, just clicked below…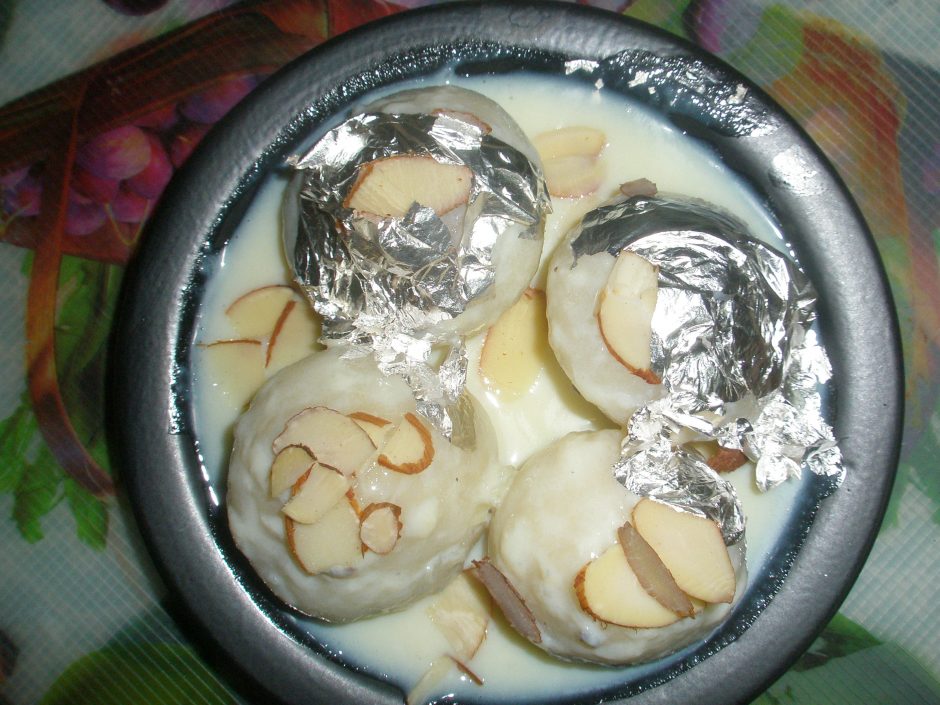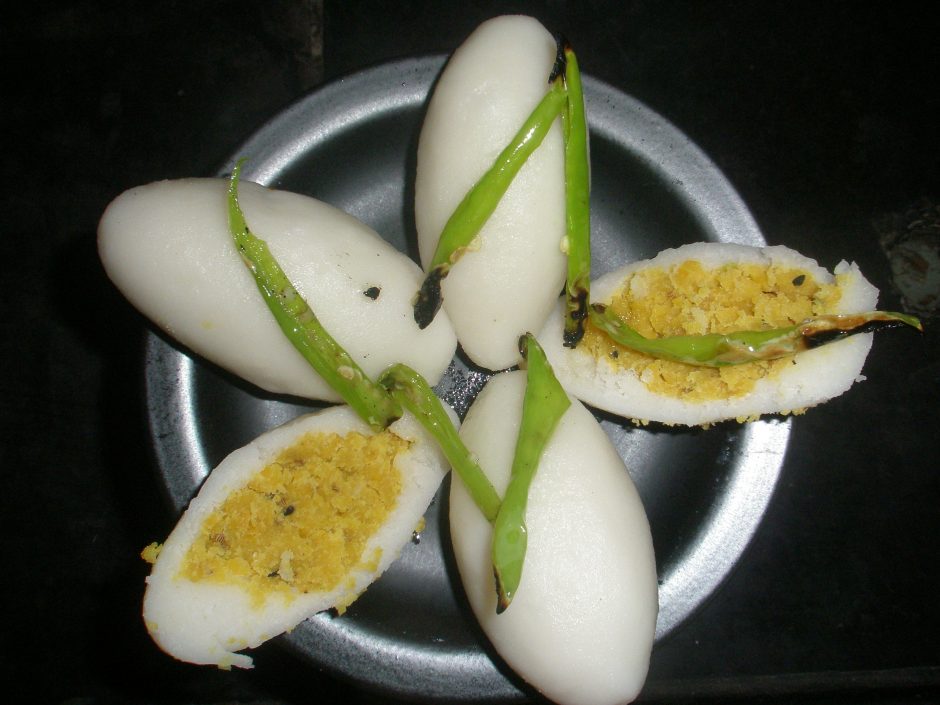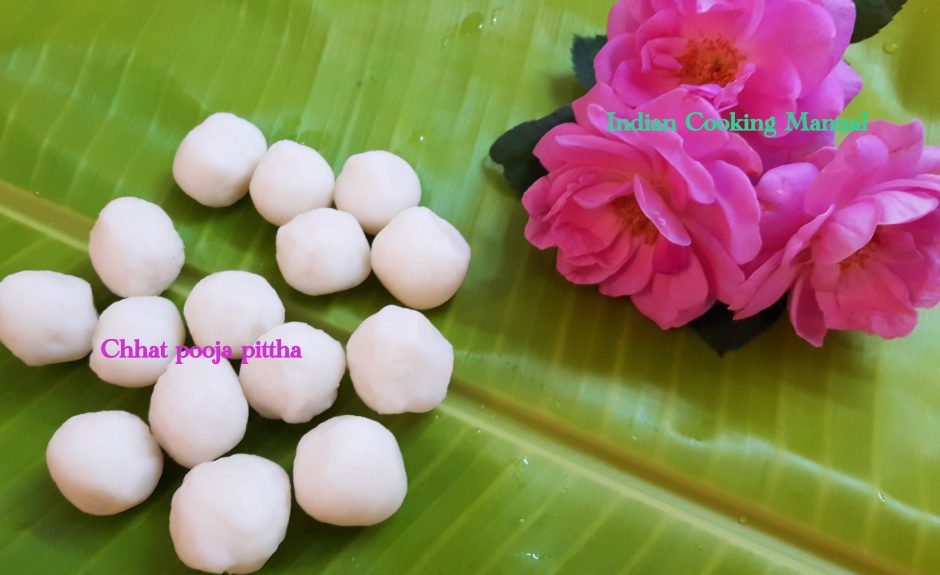 Winter special by Nag Ratna Sahu is licensed under a Creative Commons Attribution-NonCommercial-ShareAlike 4.0 International License.