Apples are delicious, during the apple season high quality apples one can get at low price. I would like to upload and talk about this juicy, crunchy and wonderful fruit and their recipes. How it can be consumed in different ways:
This is the most popular favorite fruit among the health conscious and fitness enthusiast, who firmly believe "health is wealth"
"An apple a day sends a doctor away" Its daily intake boosts metabolism, improves heart, bones, teeth and skin health. It helps to relieves constipation and diarrhea too; above all it boosts brain power. This wonderful fruits contains 'vitamin B Complex', beta carotene and many more vitamins and minerals.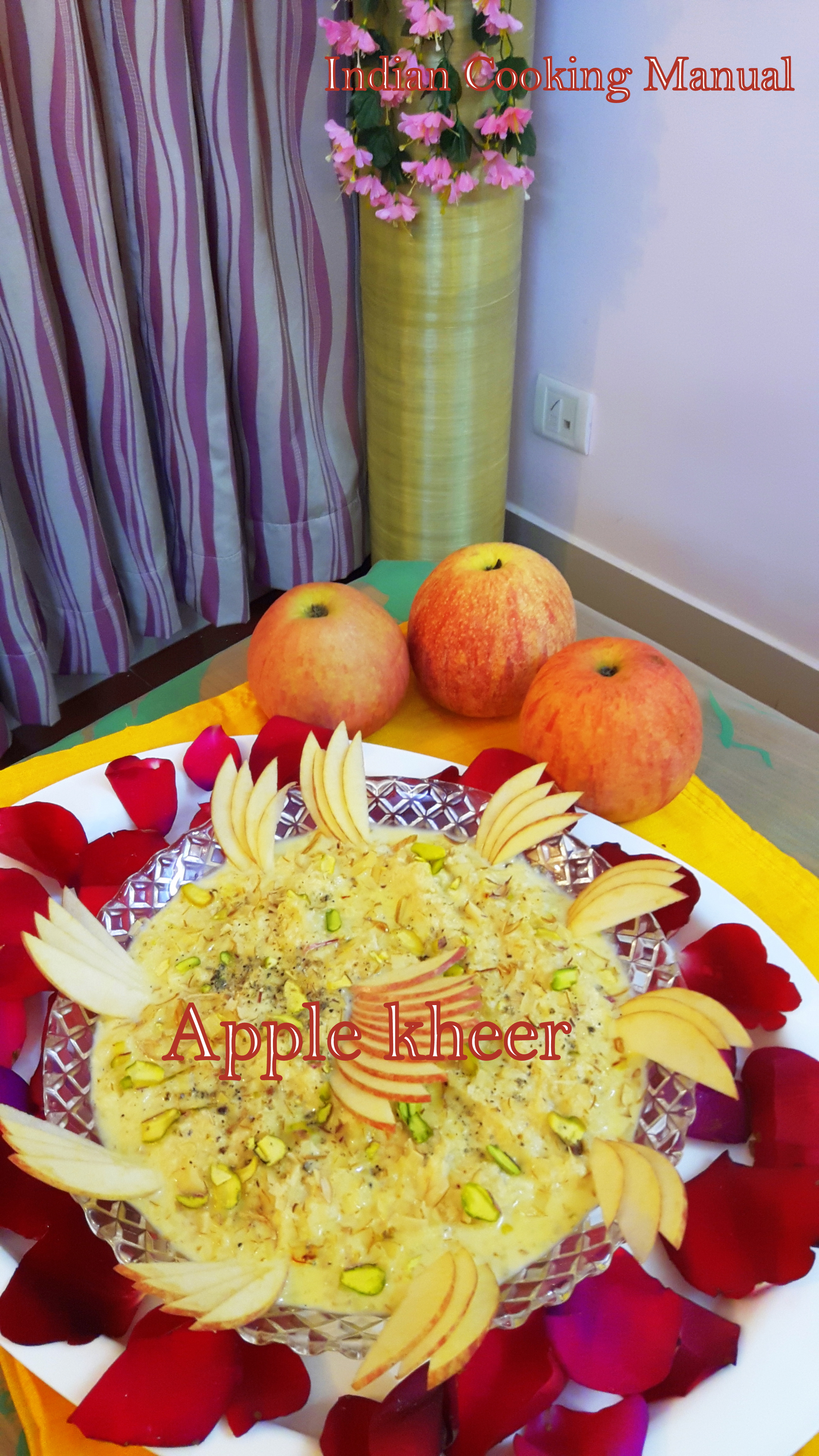 Apples are the symbol of youthfulness and fertility ever since. That's why once upon a time there used a slogan…
"An apple a day, do not doctors to pay."
Apple trees originally grew in Asia and Europe about thousand years ago, now it is grown all over the world. Different types of apples are grown as per demand i.e. cooking purpose, raw eating purpose and cinder producing purpose.
Asian apples are extremely sweet, especially in Indian sub continent. The skin of ripen apples are red, pink, green, yellow, golden and rusted color. They also differ in size significantly. Japanese consumers prefer the large size apples.
Apples have religious and mythological significance in many cultures i.e. apples are eaten with honey at the Jewish new year to symbolize a very sweet new year.
Eat apples whatever the way you like, it gives advance nutrition. Eating them whole gives maximum benefits, but cooked dishes of apple can be fun while cooking and serving as well as tasty too.
Following recipes you can prepare with help of 'Indian Cooking Manual'. I have already linked the recipe, you just click…
When I was in London, I saw there were apple toffee, candy and many more things are available in the stores.
Chocolate coated apples also available at the tourist places, so the proverb of now a day is …
"An apple a day keeps a doctor away"
Delicious and nutritional tips for using apple and its recipes:
You can serve it as juice or mixed with other fruit juices and prepare blend fruit juice.
Following are some apple preparation; Indian cocking manual will help you to prepare them:
Low calorie fruit cream
Dreamy fruit dessert
Apple kheer
Apple juice
Apple shake
Apple lassi
Green apple chutney
Boiled apple for toddlers
Apple custard
Apple cake
Apple jam and jelly
Apple sandesh (Bengali sweets)
Fruit salad
Add few pieces of apple in your vegetable salad
Apples can be served with ice-cream, yogurt and cereals.
Prepare apple smoothie with curd or milk/almond milk/coconut milk.