This recipe does not need cooking, easy to prepare in minutes and the taste is highly pleasing… Avocado salsa…wonderful recipe…
This is relished as side dish with just dal-chawal or it can be served with Indian chapatti and toasted bread as well. You can serve this with potato chips, biscuits and papad followed by evening tea.
Avocado is very healthy and nutritious, good for every age group. It contains potassium, vitamin A, B, C, E and K. I used extra virgin olive oil which is rich in omega 9; helps to boosts skin elasticity and prevent dryness. Enjoy the look and taste…
Ingredients:
Avocado: 2 no. (medium size)
Tomato: 2-3 no. as per taste
Onion: 1no. (Medium size)
Ginger: 1 inch piece
Green chilly: 2-3 no.
Coriander leaves: 50 gm
Lemon: 1 no.
Salt: 1teaspoon (as per taste)
Olive oil: 1tablespoon
Preparation:
Chop the onion, tomato, ginger, green chili and coriander leaves, keep aside.
Method:
Cut the avocado into two halves: discard the seed, take out the pulp with help of spoon. (Shown in the photo) put them in a mixing bowl. Add chopped onion, tomatoes, ginger, chili, coriander leaf. Mash the all chopped ingredients and avocado pulp with the help of masher/hand. Add salt and olive oil mix well.
Avocado salsa is ready to serve with salted biscuits.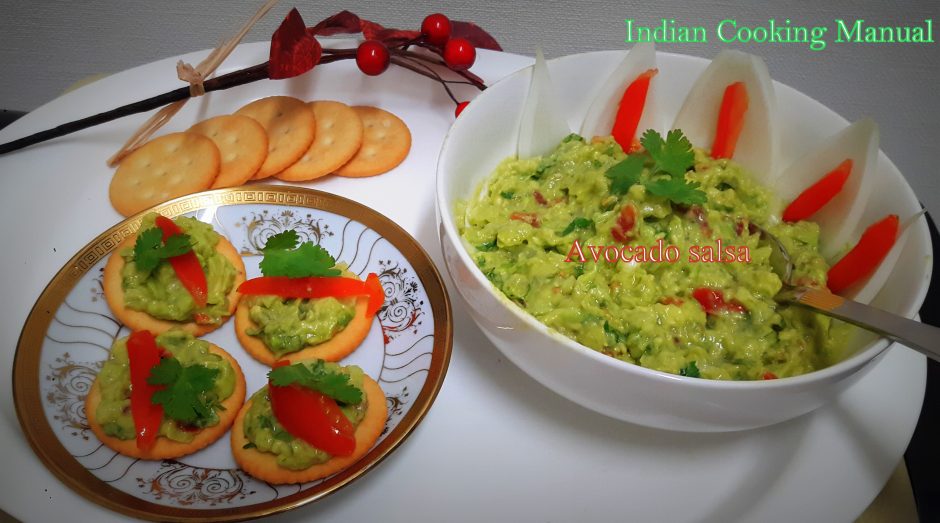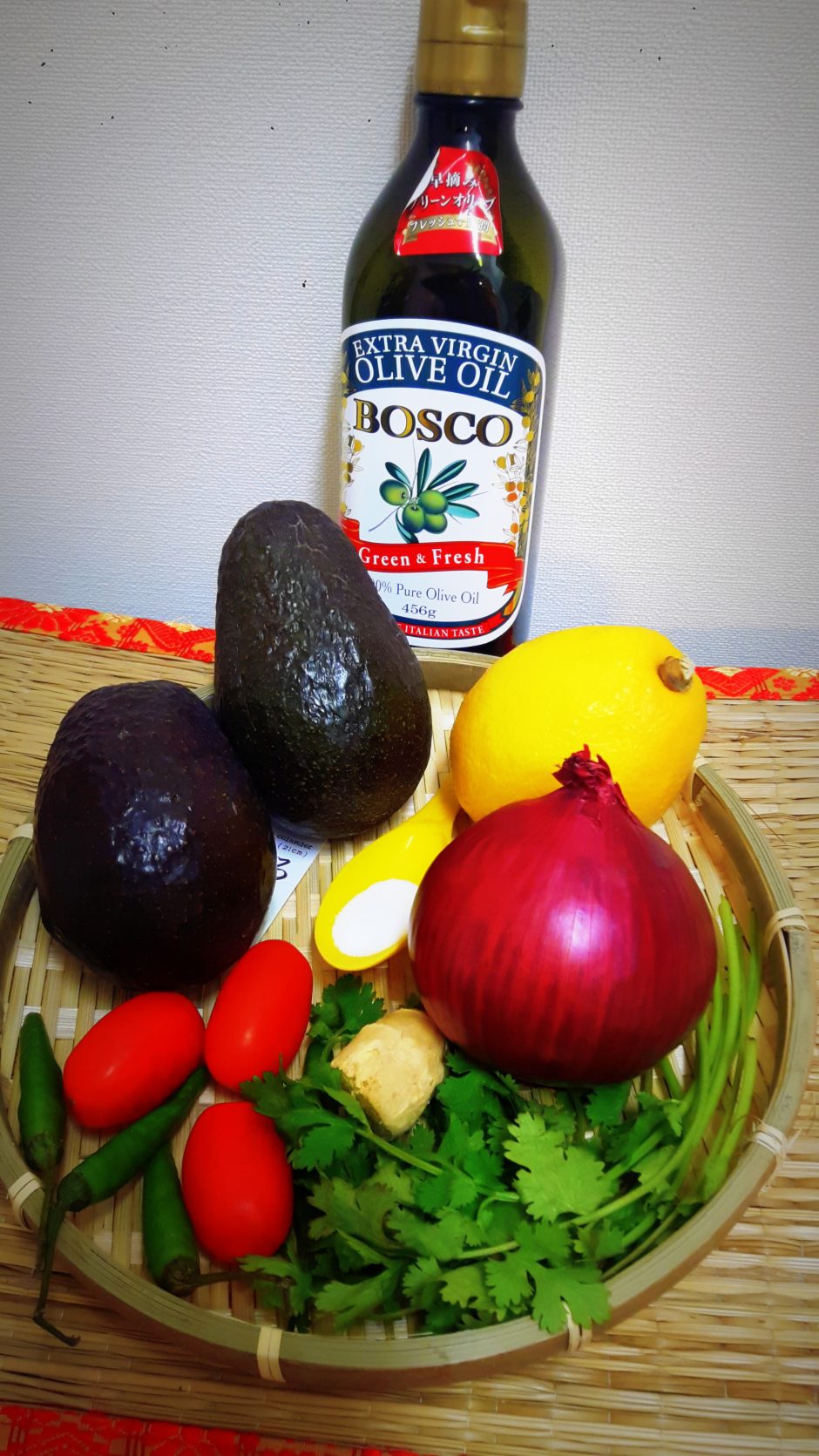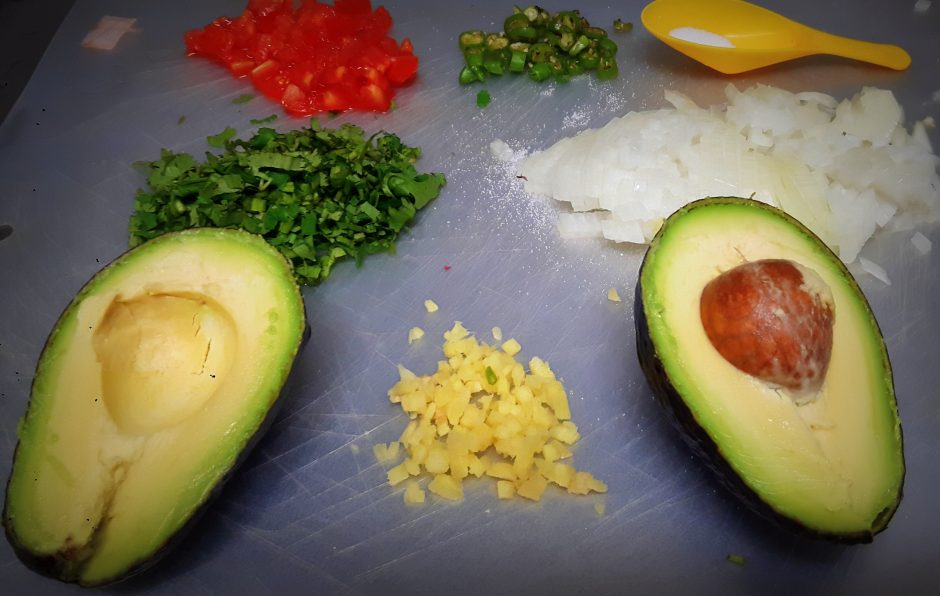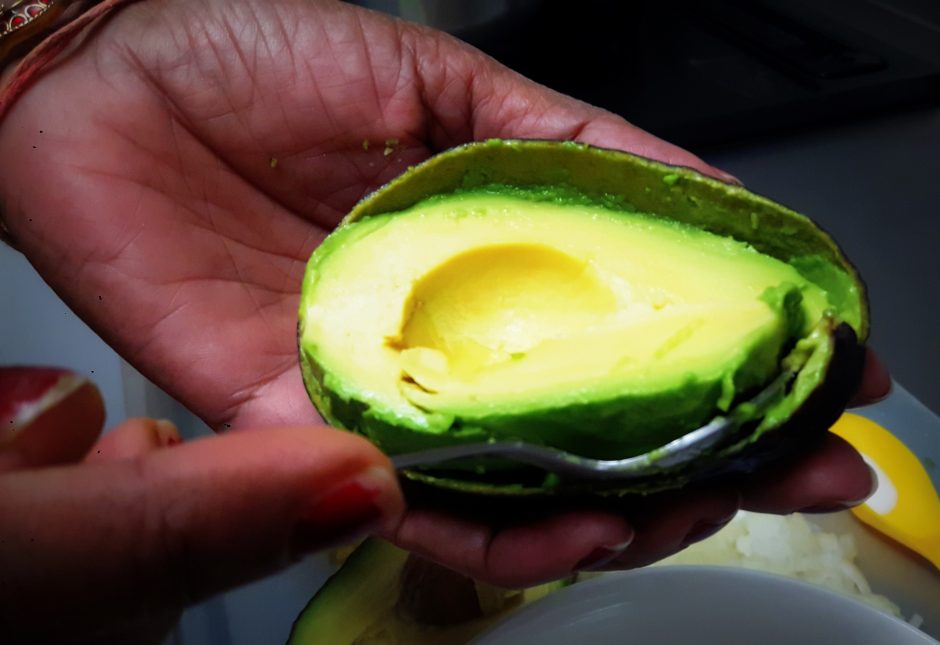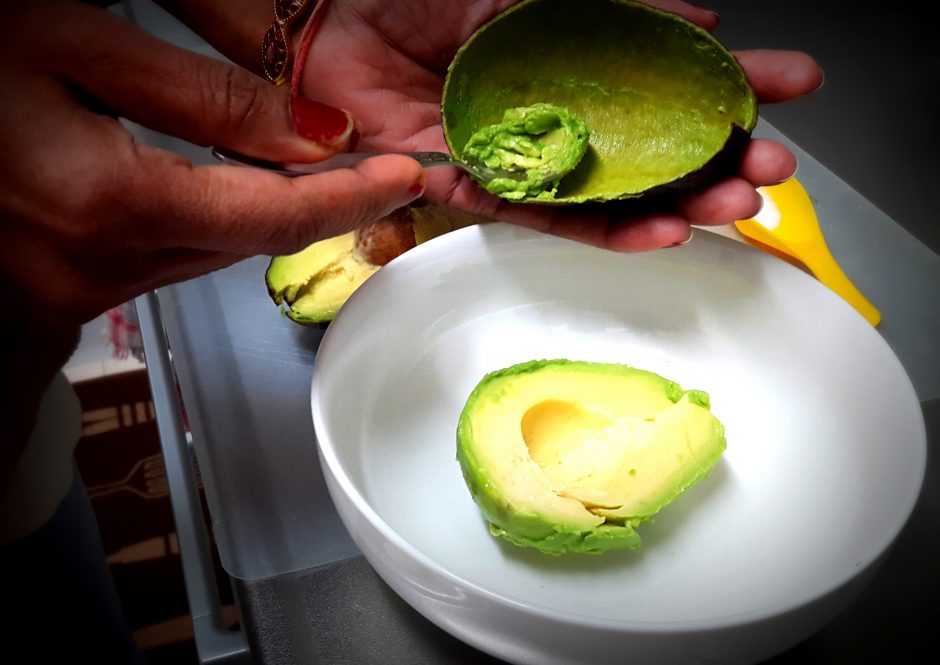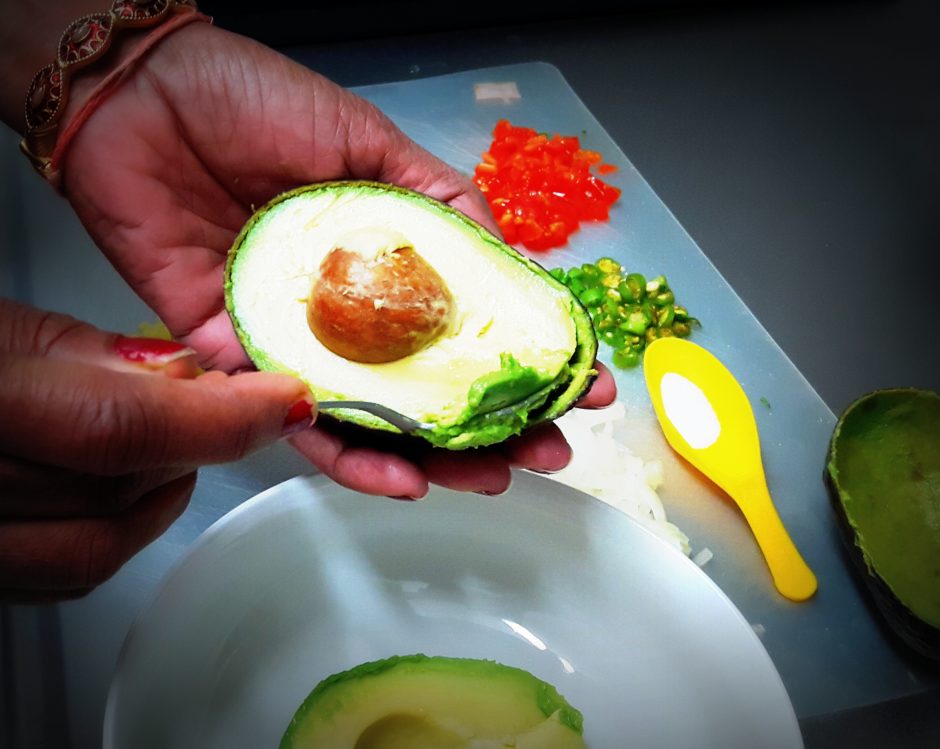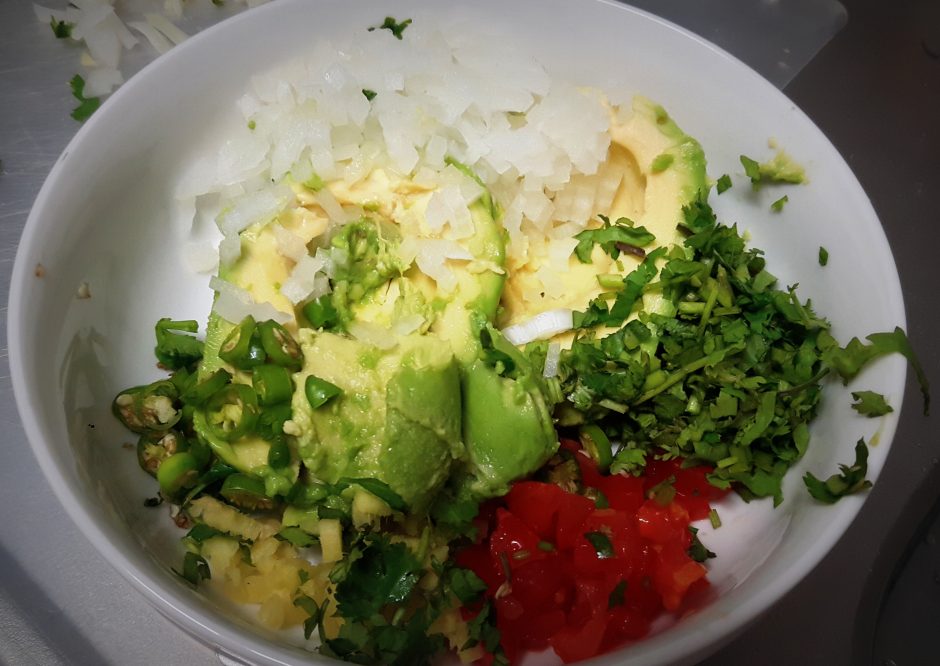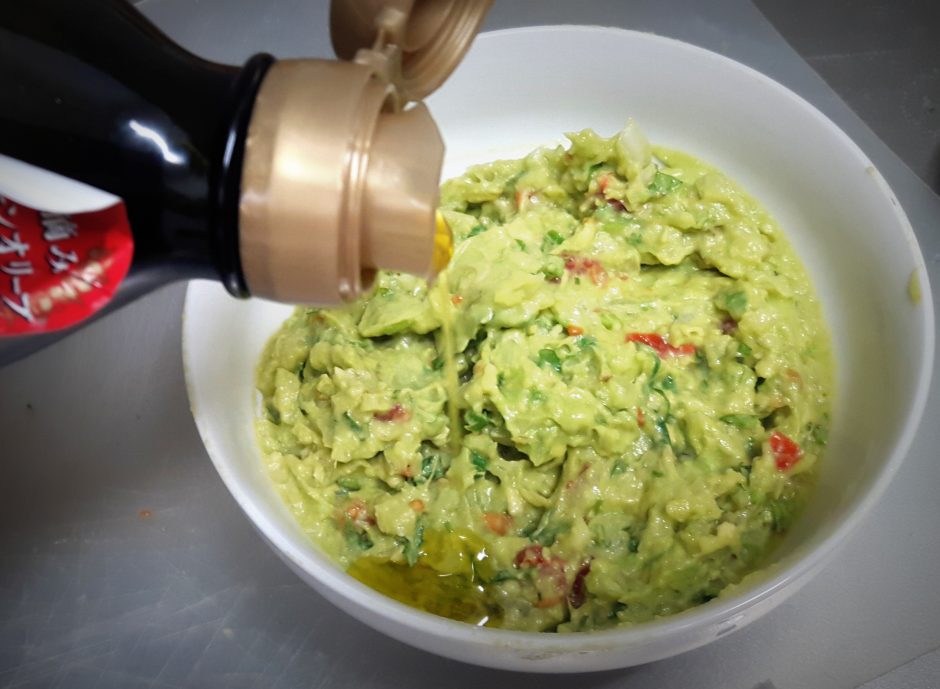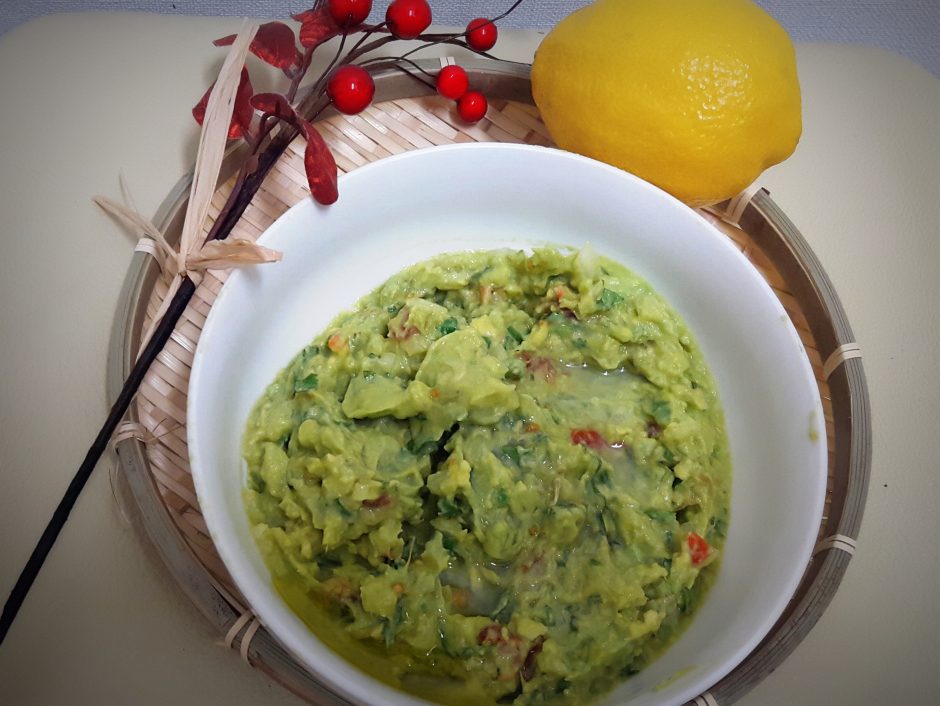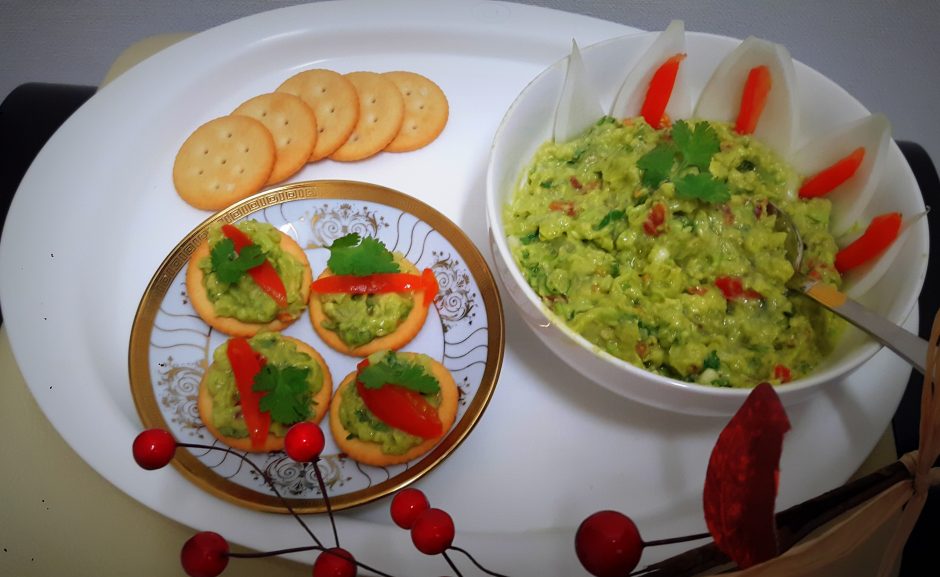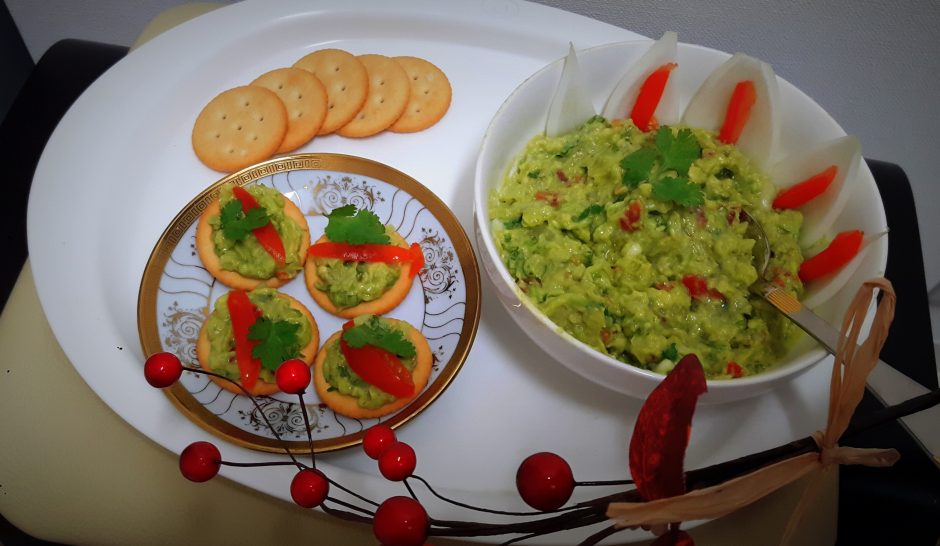 Avocado salsa by Nag Ratna Sahu is licensed under a Creative Commons Attribution-NonCommercial-ShareAlike 4.0 International License.