Mercury is at its peak, children are taking plunge into the swimming pool in a bid to cool them off. Summer is the time to eat lightly and require endless glasses of water.
Most people take aerated drink to quench their thirst, instead  prepare these  fresh fruit juices and tender coconut water to stay hydrated.
Plan for the week: Enjoy the peak of summer and beat the summer… I have already linked all recipes…below.
Tender coconut with malai delight: Monday
Plum cooler: Tuesday
Ash gourd juice (brain revitalizer): Wednesday
Amarood (Guava) Ananas (pine apple) cooler: Thursday
Pomegranate-apple delight: Friday
Grapes pomegranate cooler: Saturday
Date-coco cooler: Sunday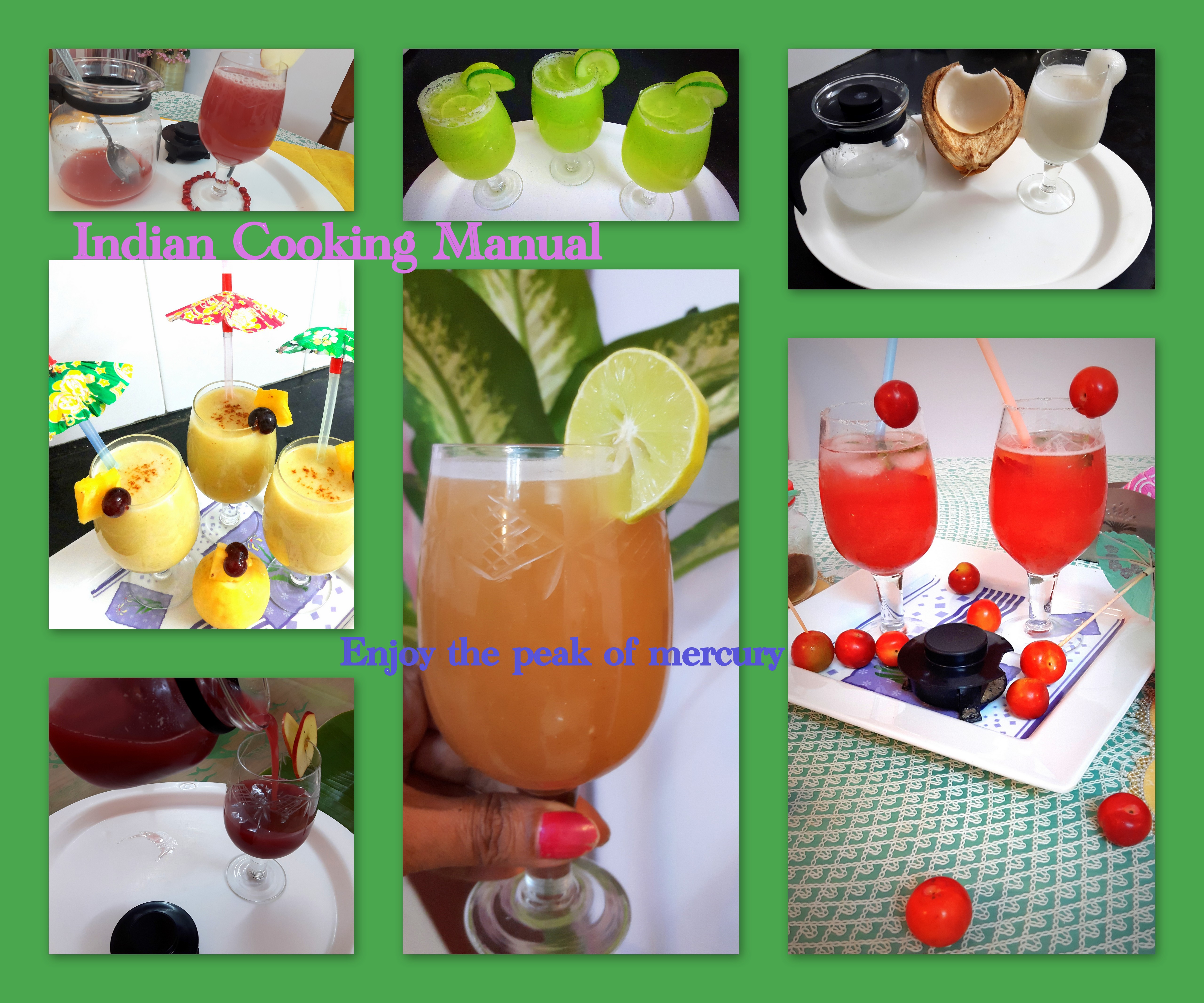 Enjoy The peak of mercury by Nag Ratna Sahu is licensed under a Creative Commons Attribution-NonCommercial-ShareAlike 4.0 International License.