Fresh and healthy food is one complete solution to a child's magical growth in this world…
It will enhance his/her mental and physical well being. Unfortunately, the child doesn't know the importance of this; so its parent's responsibility that they care about healthy growth of their children.
So I would like to share one of the recipes, for sure children will enjoy a lot… 'Kiwi cucumber shakes'
Ingredients:
Kiwi: 1no.
Cucumber: 1no. (Small size)
Sugar/honey: 3 tablespoon
Milk (cold): 300-400 ml
Ice cube: optional
Preparation:
Peel off kiwi and chop into small pieces, chop cucumber too, keep aside.
Method:
Take a grinding jar; put chopped kiwi, cucumber and sugar grind to full speed for 30 seconds along with half cup of milk.
Add remaining milk and ice cubes; grind it till it become smooth.
Healthy kiwi cucumber shake is ready for everyone.
While serving in tumbler garnish with kiwi slice.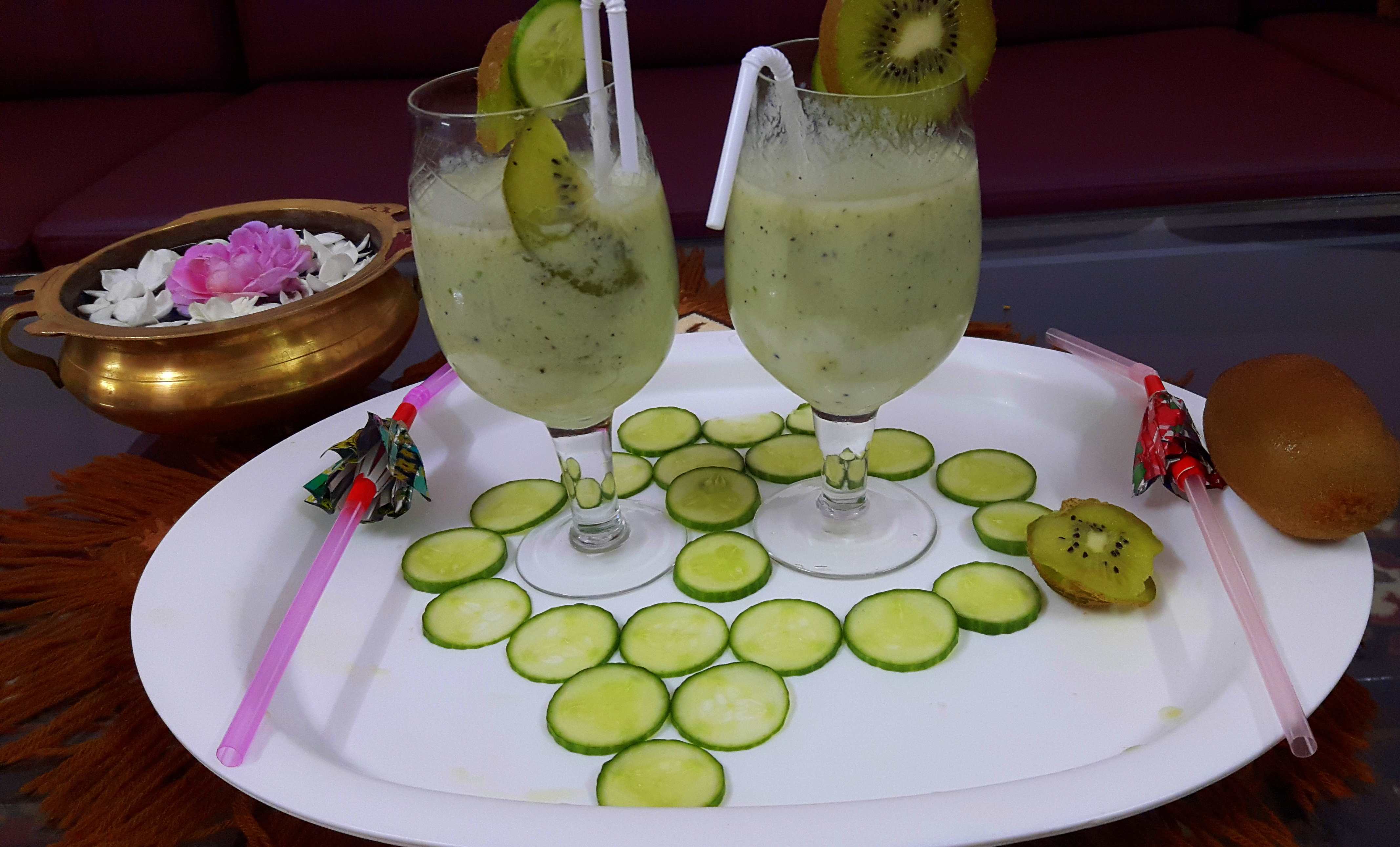 Kiwi cucumber shake by Nag Ratna Sahu is licensed under a Creative Commons Attribution-NonCommercial-ShareAlike 4.0 International License.