Ingredients:
For outer layer:
For stuffing:
Preparation:
For stuffing:
Grind the roasted groundnut.
Take a big mixing bowl. Put Khoa, sugar, groundnut powder and dry grapes, mix well.
Now stuffing is ready. Keep aside.
For outer layer:
Take a big ball. Put rice flour and sugar in this.
Boil one and half liter milk in a big pot.
Take 1 cup of boiled milk, knead the rice flour and make dough similar to chapatti.
 You can knead this into the food processor. That will be easy; kneading with hot milk is difficult.
Make the lemon size ball with dough.
Grease your palm with ghee and make a smooth bowl shape, fill 2 spoon full of fillings in the dumpling bowl.
Fold carefully and close it.
Your raw pittha is ready.
Method:
Boil the milk, and in it, depending on your pot size.
Pittha will come up after few minutes add more pittha , keep it to boil for another few minutes till it become slightly hard.
Check this with spoon or fork.
Now milk becomes thick like rasmalai. Put off the flame.
Add green cardamom powder and saffron in it.
Garnish with Chandi ka verk.
sweet royal Khoa pittha is ready to serve.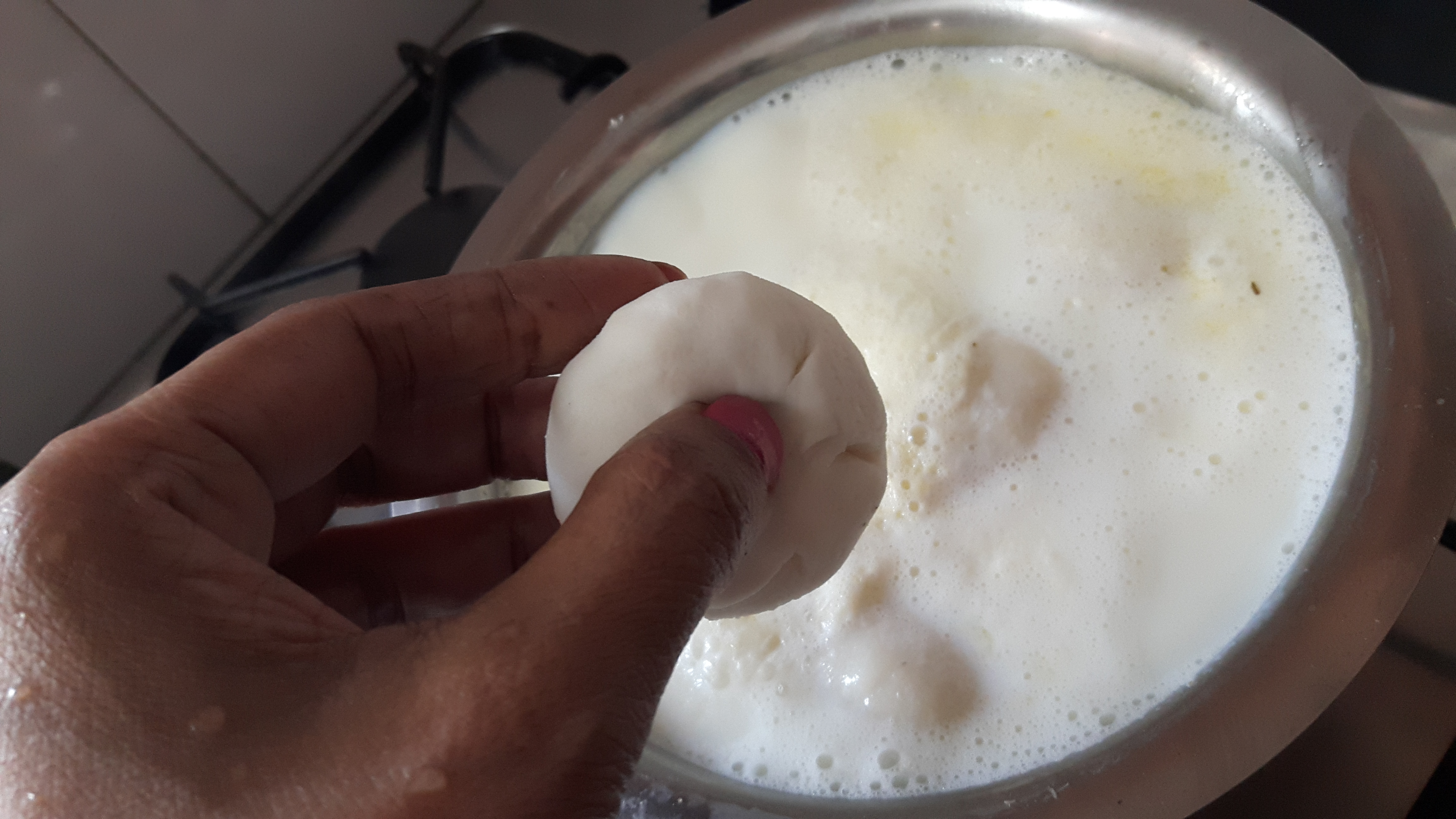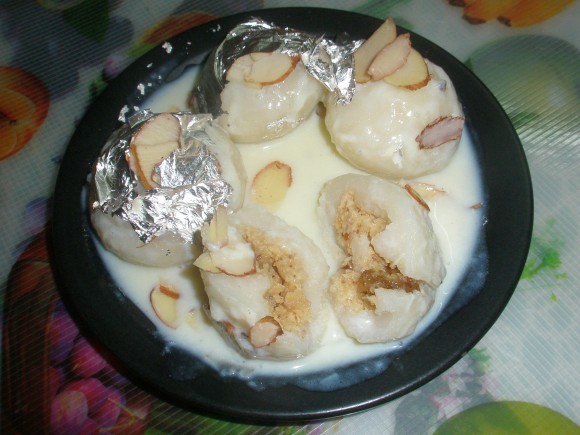 Royal Khoa Pittha (Khoa stuffed rice ball or traditional Bihari dumpling)   by Nag Ratna Sahu is licensed under a Creative Commons Attribution-NonCommercial-ShareAlike 4.0 International License.