The dessert, all time favorite…extremely popular especially in winter…there are many ways to prepare this dessert like traditional way, i.e. adding Khoa, adding condensed milk and so on…
This recipe of carrot Halwa is not classic one. There is variation; here I used 75% carrot and 25% beet root to increase the nutritional value.
It was prepared in layers. The lower layer made with carrot and beet root mixed together and Khoa as top layer. To make it appealing I decorated with "Chandi ka varak"
Hope you will prepare this recipe soon…have a nice day…
Ingredients:
Preparation:
Grate the carrots and beetroot with the help of grater/food processor.
Method:
Heat 2 teaspoon of ghee in a pan.
Put 2 crushed cardamom in the ghee.
Add grated carrot and beetroot cover the lid.
Keep stirring every 5 minutes (about 15-20 minutes on medium flame).
When carrot and beet root is done.
Add sugar; cook about 5-7 minutes.
 And add two teaspoon ghee.
Fry till carrots and beetroot will take halwa consistency.
Now halwa is ready.
Prepare plate by greasing with ghee.
Pour halwa in that plate and level this with help of flat base of bowl.
Now take another non stick pan. Put 1 teaspoon of ghee in it.
Heat the ghee put Khoa and 2 tablespoon of sugar and stir continuously.
Add cardamom powder and mix well.
 When it becomes thick and halwa comes to normal temperature, pour Khoa on this.
Garnish with Chandi ka varak all over it.
let it cool.after half an hour cut it into square shape.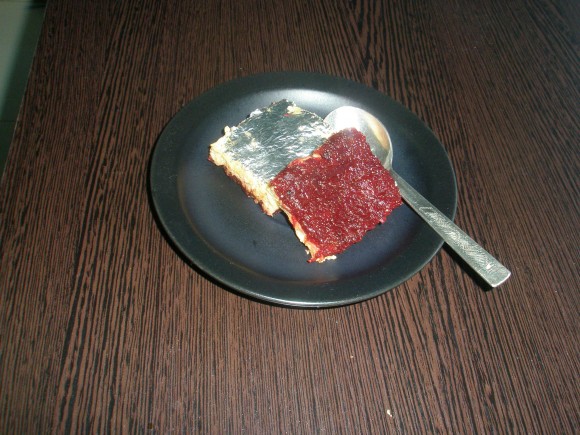 Very nutritious and Delicious halwa ready to serve.

Beetroot and carrot halwa by Nag Ratna Sahu is licensed under a Creative Commons Attribution-NonCommercial-ShareAlike 4.0 International License.