Ingredients:
For seasonings:
Preparation:
Slice the coconut and cashew nut
Dry Roast poha on low flame for 4 – 5 minutes; till become crispy.
Method:
Take a big pan and Deep fry ground nut as well as chana dal on low flame.
Take it out and put on the roasted poha.
Deep Fry slices coconut also.
After that fry cashew nut and dry grapes also.
Take it out and put it on the roasted poha.
For seasoning:
Take a big and broad mouth pan. Heat the left out oil.
Put turmeric powder,asafoetida, coriander, funnel seed, and sesame seed one by one.
After few seconds add green chili and curry leaves and fry for one minute on low flame.
Now add this seasoning mixture on poha mixture.
Now stir nicely add salt ( as per your test } and  powdered  sugar. Roast this mixture on low heat for another five minutes.
Crispy poha is ready to serve at tea time.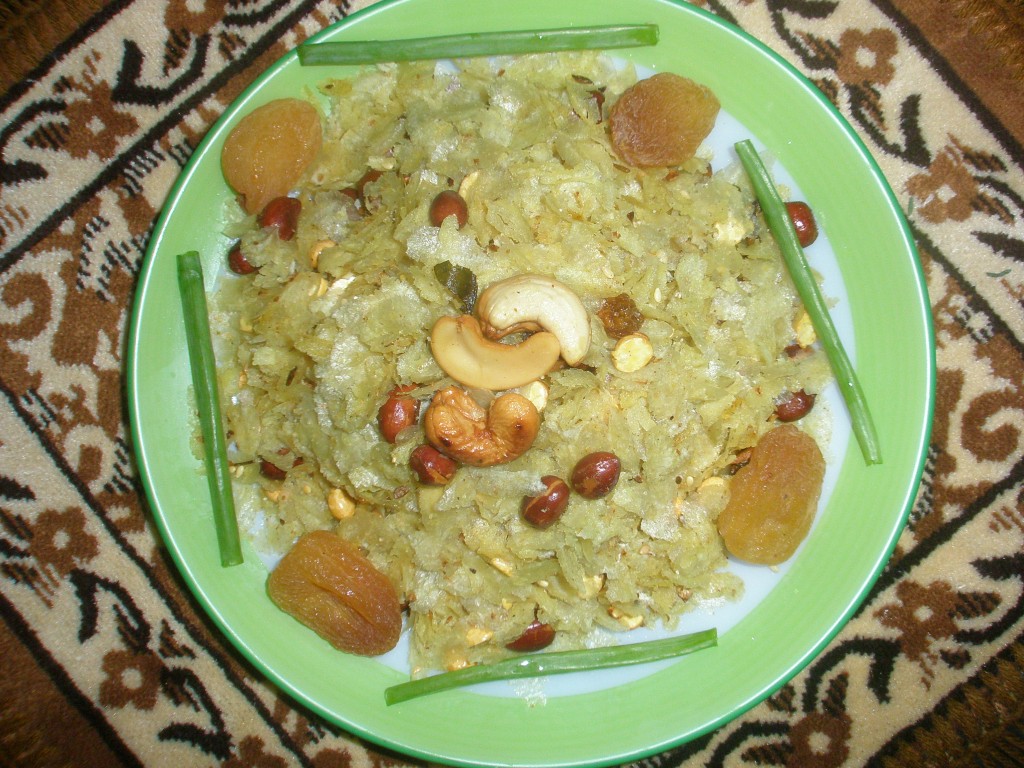 Delicious crispy poha by Nag Ratna Sahu is licensed under a Creative Commons Attribution-NonCommercial-ShareAlike 4.0 International License.